20 Luxurious Rectangular Marble Dining Tables
Bring some luxurious touch to your dining area with a marble dining table.
When it comes to dining tables, we are all aware that each of them has various designs and styles. They can also be made up of different materials or a mix of such. Some homeowners would even customize dining tables to fit their style, dining room shape and availability of materials. But there are actually so many dining table designs that you can choose from the market and for sure, you will be able to find one that will look good in your home.
What we are going to show you today is a list of marble dining tables that will bring a luxurious appeal to your dining space. Yes, when we speak of marble, what comes to our mind is its being expensive because it is really expensive indeed. Although some dining tables maybe entirely made up of marble, there are some that combines materials with merely the counter top as a marble. This way, the furniture looks even more beautiful and less bulky. Let us take a look at the rectangular marble dining tables below.
1. Boxenbaum Residence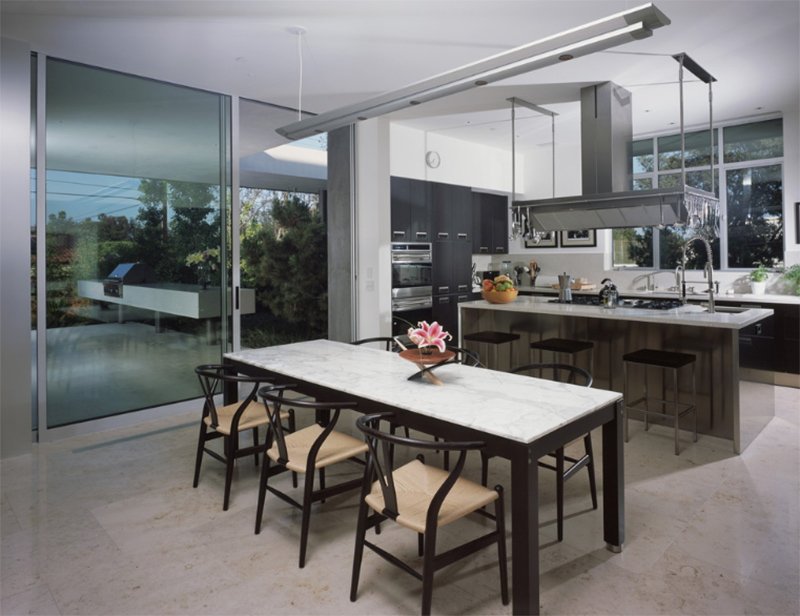 This dining table used a marble countertop with a metal steel frame and legs. Paired with it are beautifully designed dining chairs.
2. Trimmed to Perfection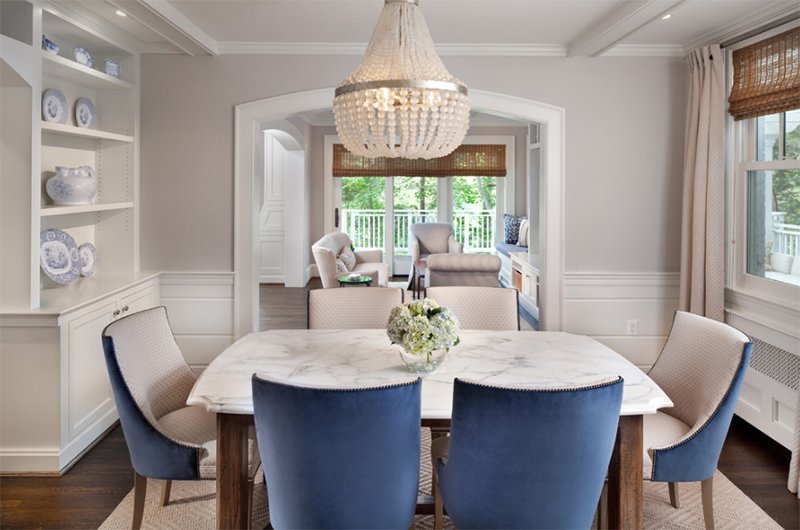 It is nice to use chairs with two colors for this dining area which has a rectangular marble table top that sits on wooden legs.
3. Madrid Marble Dining Table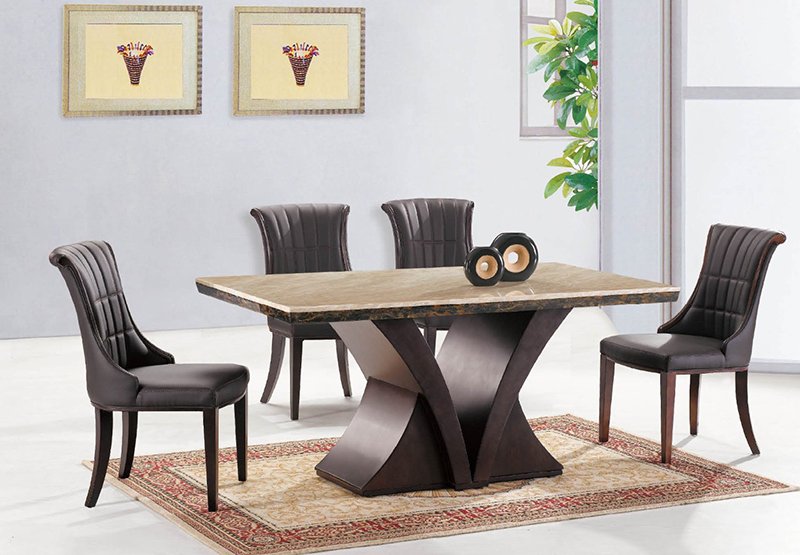 This dining table with liquored surface finish is made of marble and resin for longer durability. It is finished with a white mist colored top, with a contrasting black and white along the long edges of the table.
4. Caprice Marble Rectangular Dining Table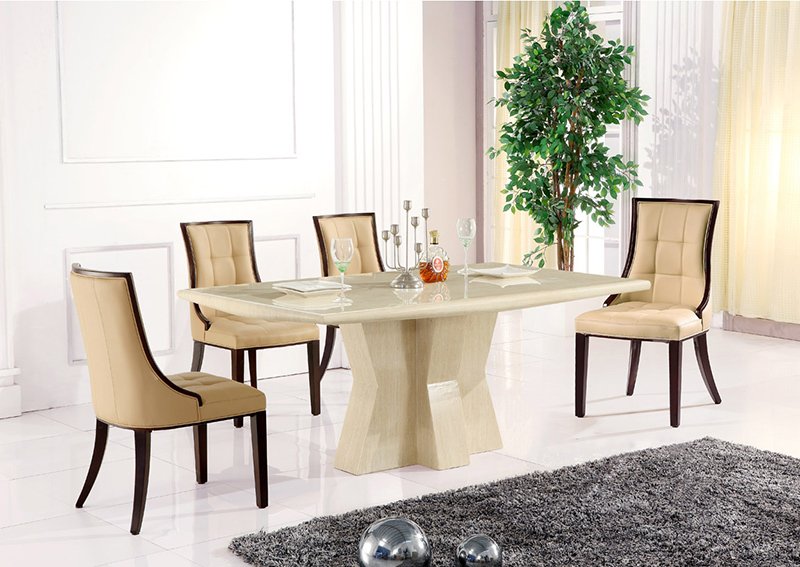 Caprice is an exceptional Marble collection featuring luxury dining and occasional furniture. The occasional pieces will carry this extravagant style into living space.
5. Levin Residence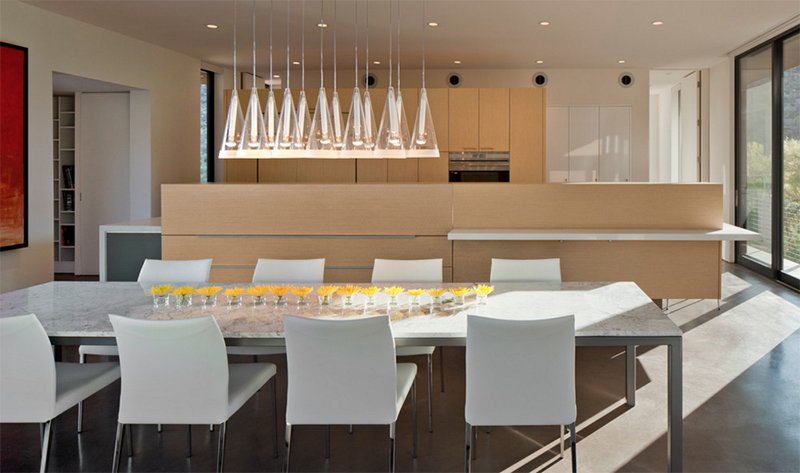 A long marble table is used for this contemporary residence. Aside from the table, I also like what they did on the centerpiece and also the cone lights.
6. Filippo Marble 180cm Dining Table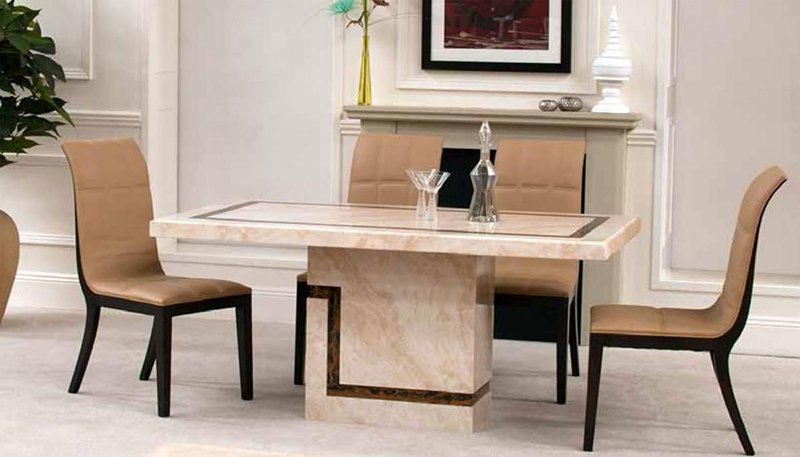 Filippo is an exceptional Marble collection featuring luxury dining and occasional furniture. The occasional pieces will carry this extravagant style into any living space.
7. Furniture of America Dark Walnut Lucius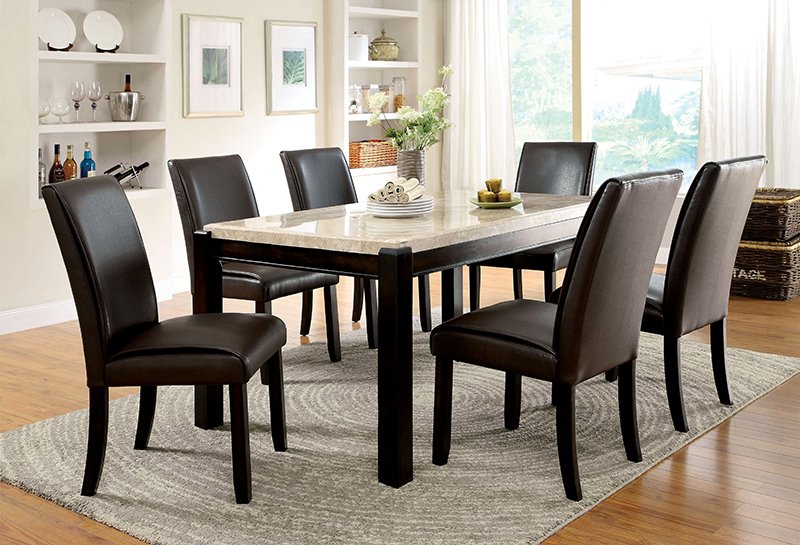 The Dark Walnut Lucius Dining Set is a statement piece fit for any modern home. The genuine marble top showcases gorgeous ivory coloring that contrasts smoothly with the sleek dark walnut finish. Corner braces ensure a stable and secure piece while bold legs provide long-lasting support. Matching leatherette upholstered chairs add to the contemporary appeal.
8. C3035 Luxury Dining Table with Marble Top
This is a deluxe dining table with marble top featuring a solid middle stone base with stainless steel. Its overall look is indeed very luxurious.
9. Luxury Italian Style Furniture Marble Dining Table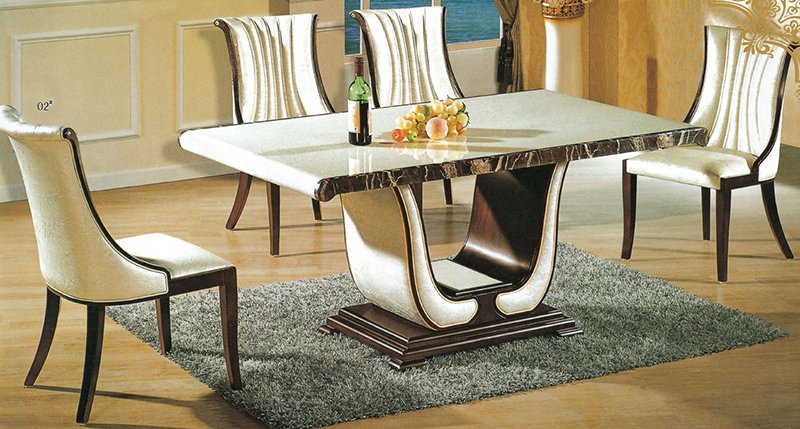 A table made from natural marble which comes in different sizes, design and color. This table sure has an intricate sophisticated design.
10. Kew Kitchen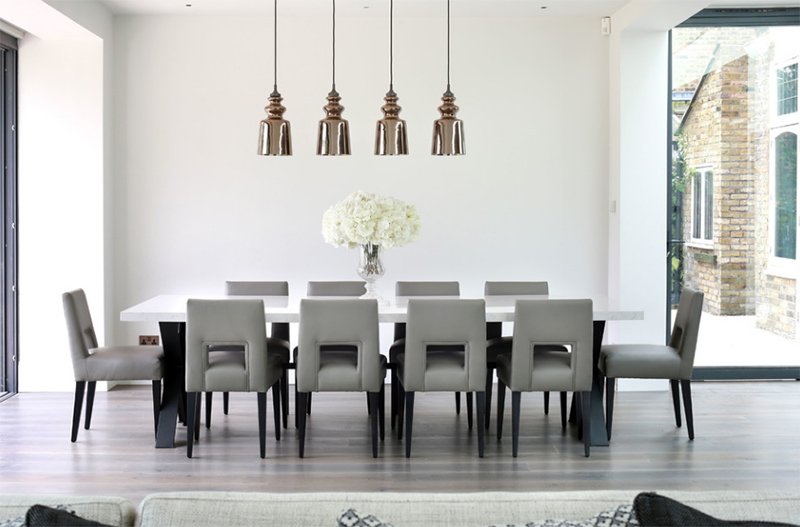 The gray comfy chairs in this dining area is paired with the long white marble dining table graced with a stunning centerpiece.
11. Seattle Ultra Modern Ice White Marble Dining Table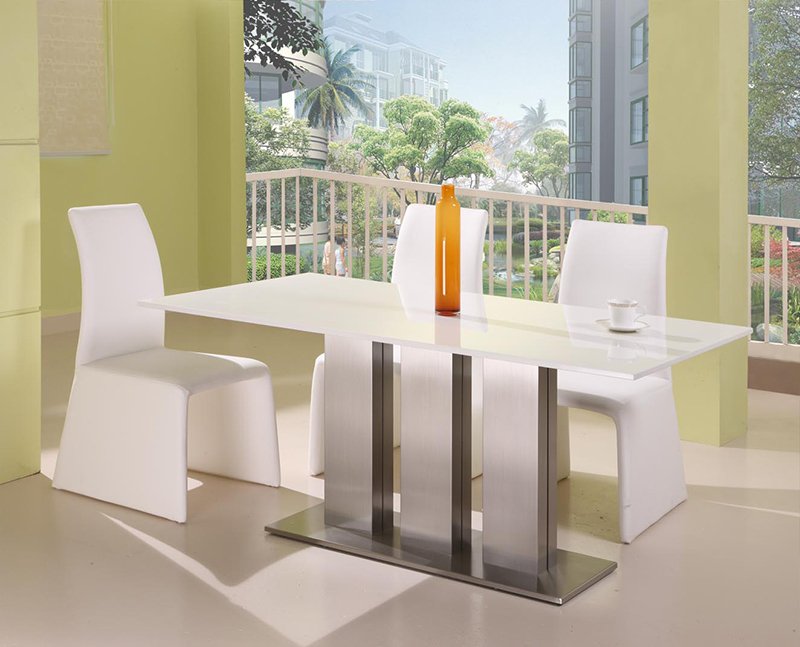 This dining set will no doubt make an elegant statement in your dining area with its unique finish combining the finest materials in order to create your perfect dining table.
12. Guitry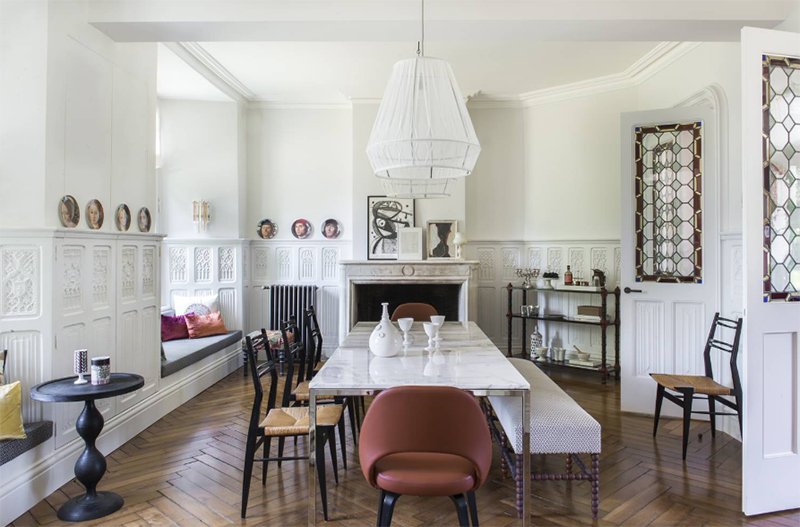 Stainless steel and marble are used for the dining table. It is nice that it is being surrounded with chairs of different designs.
13. Ipoh Marble Dining Table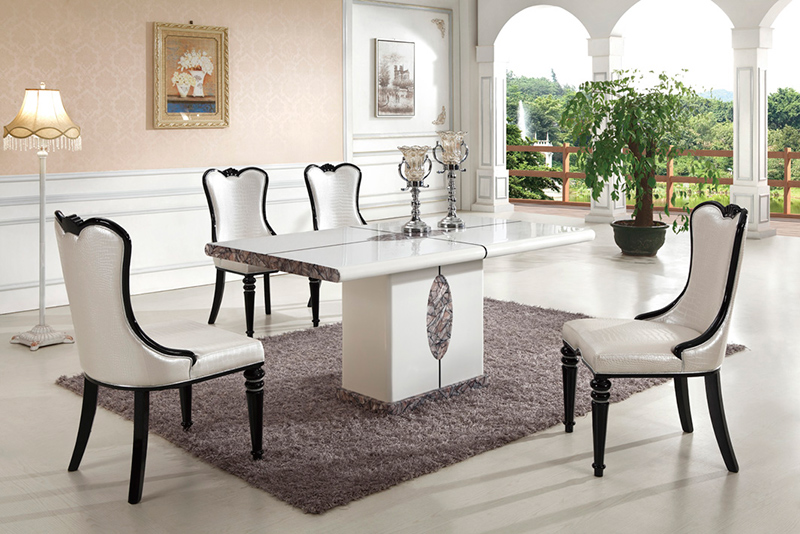 A marble top table that looks like a beautifully wrapped gift featuring patterned accents, curved edges and matching base for an elegant and fashionable style.
14. Cody McBurnett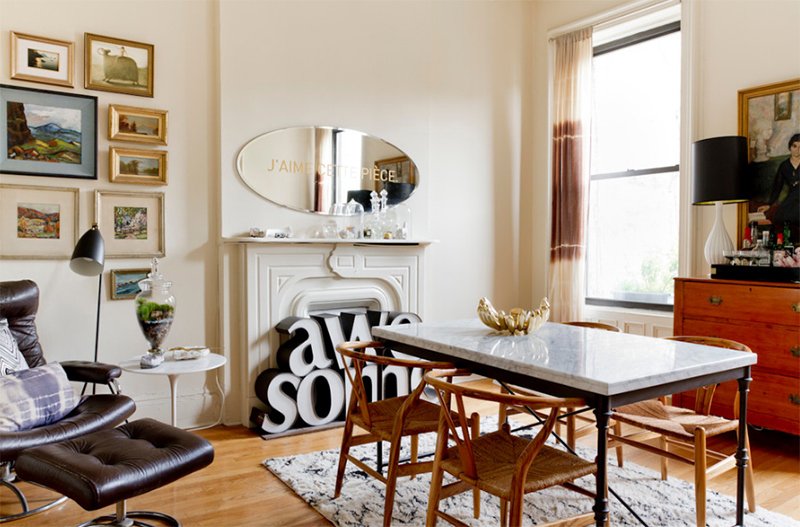 I like how this space is decorated from the large letters to the oval shaped mirror. And of course, notice the use of marble top for the table.
15. Isabella Dining Table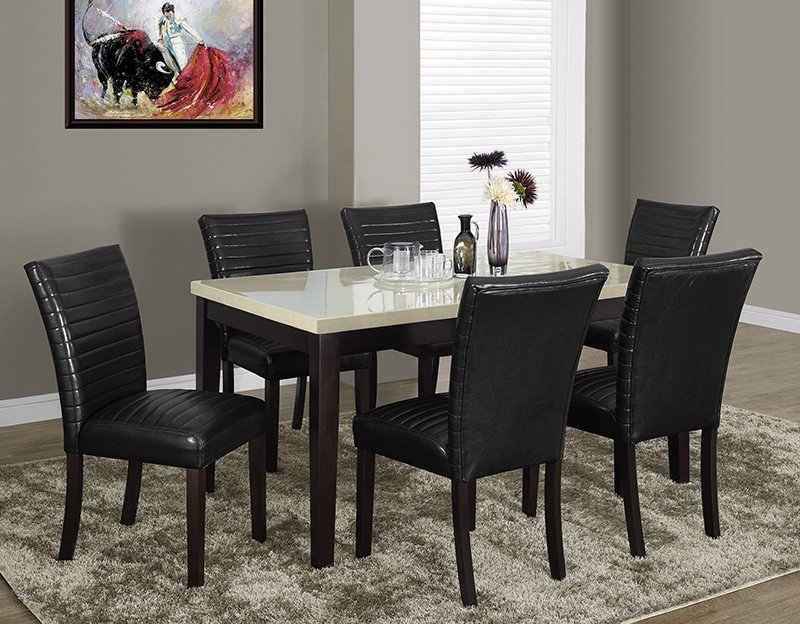 Rejuvenate your in-home dining experience with this stunning and refreshing two tone marble look Dining Table featuring an elegant black base which brings harmonious glamour to your dining area.
16. Moerlein Dining Table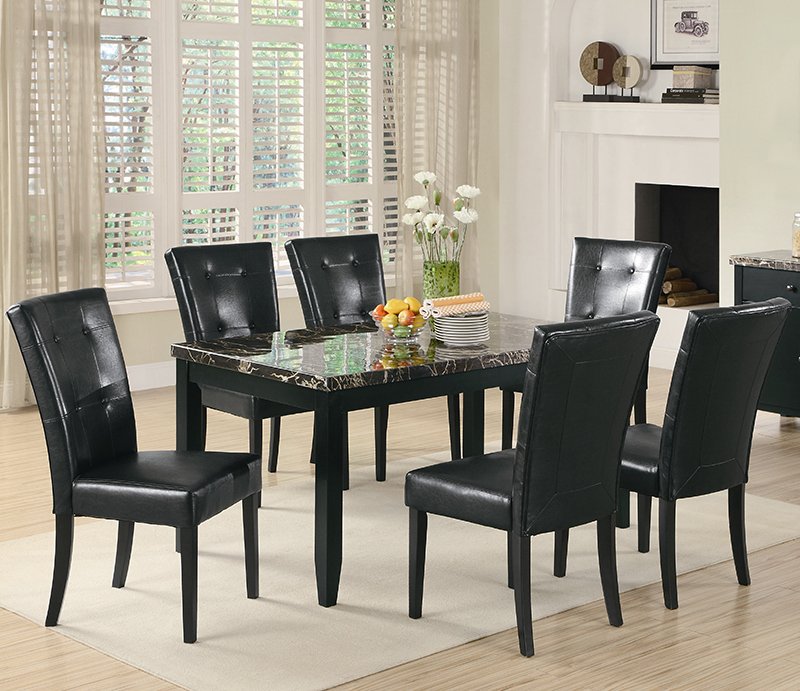 Elegant, clean and modern in design, this dining table is a sleek addition to any eating area in your home. Featuring a Dark Cappuccino finish, straight tapered legs, and dark black faux marble top, this table is a functional. Pair this piece with the coordinating side chairs for a gathering grouping in your home.
17. Amagansett Beach Retreat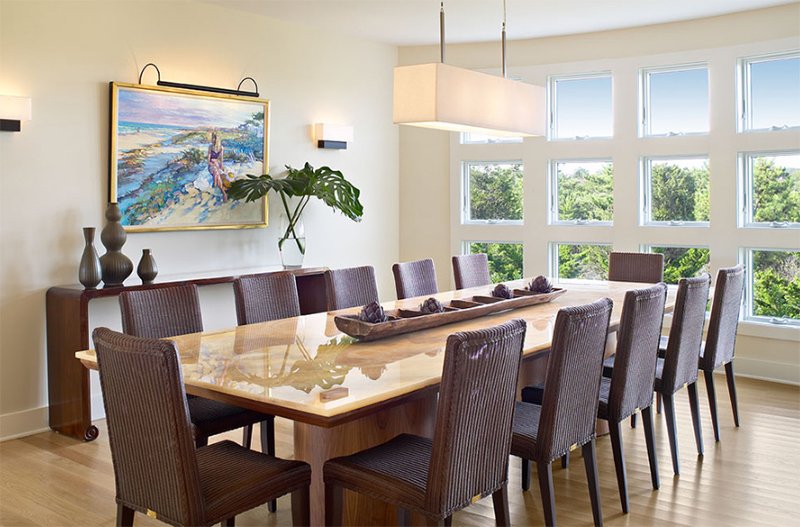 A long dining table good for twelve people made use of a wooden table with marble top. Don't you love the earth tones here?
18. Paddock Counter Height Dining Table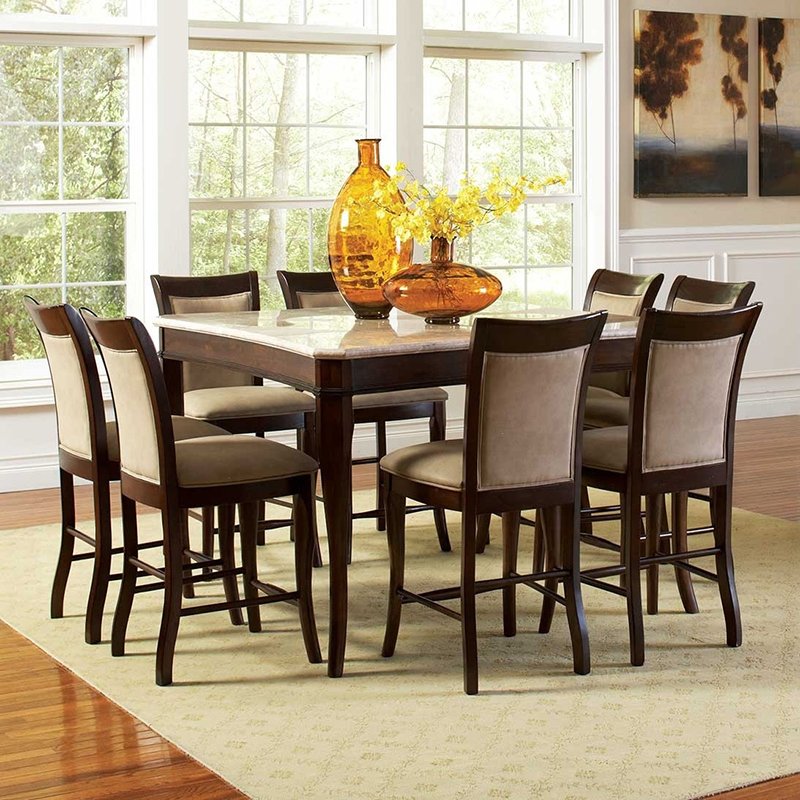 The Albion collection provides a perfect solution to transitional dining with clean, classic, well scaled lines. This marble top counter height dining table will comfortably seat a family of 8.
19. Arriana Cream Marble Dining Table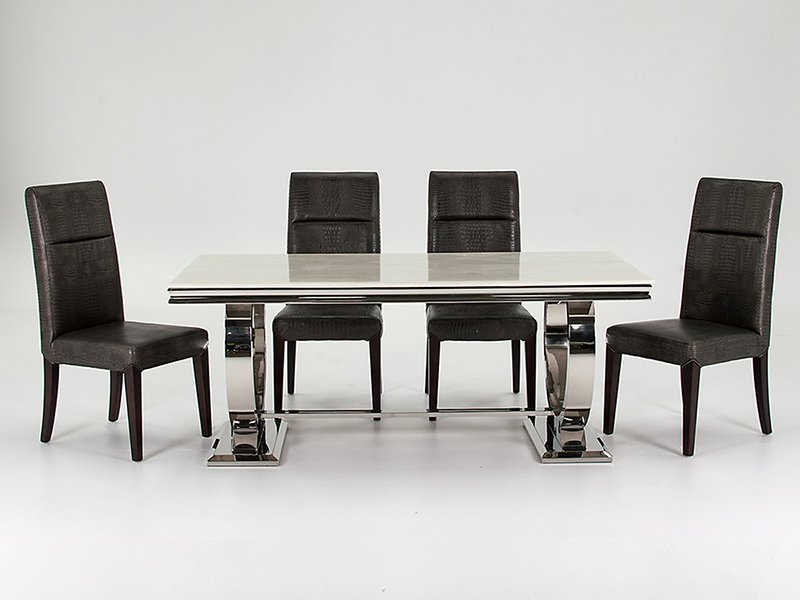 This contemporary dining table would make a stunning addition to any modern home because of its sleek design.
20. Casey Key Residence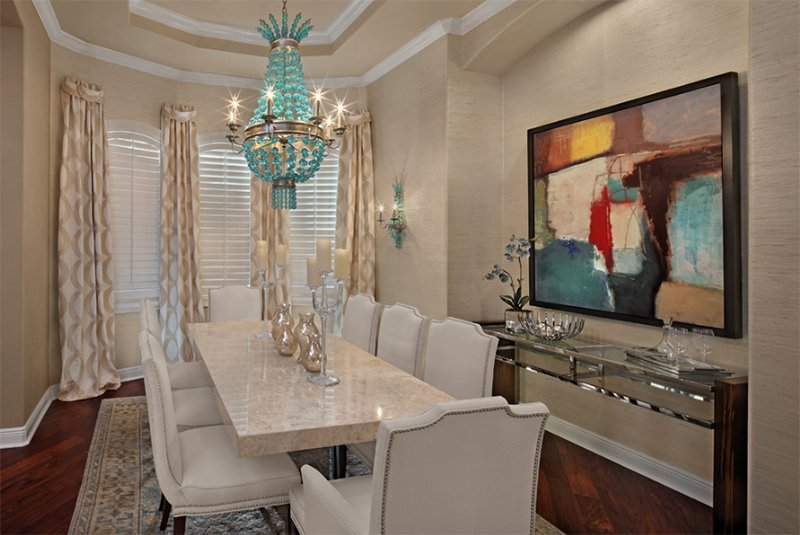 For sure, your eyes were drawn to the beaded chandelier but take a look too at the furniture used here that added to the area's luxurious appeal.
Many of us might think that marble dining tables are actually just the same or their design is just similar to each other but for sure, after seeing this list, you have changed your mind and you have realized that rectangular dining tables actually come in various designs and styles. And yes, you can also choose which table you would get for your dining area. You can opt for those that are purely made of marble or those that used a mix of materials which, for me, is actually more appealing. Can you tell me which of the above rectangular marble dining table appeals to you the most?