21 Kick-Ass Furniture Baby Cribs
Whatever is the style of your space, you have the perfect crib that like what you will see in this list.
A crib is simply a bed specifically made for babies. It has a cage-like design so that the child is contained. It limits the baby to the bed only, keeping the infant safe and sound. It is mainly for sleeping purposes. Nowadays, parents take into consideration not only the safety of their children but also the style and of course functionality. The heavy duty it is, the better. Modern cribs have multiple functionalities than just being a bed. Some has a fashionable design with extra built-in storage and others have diaper changers with it as well. There are also other cribs that are mobile, and some are conveniently small so one can easily tuck it when needed. There are also those cribs that can be changed from an infant bed, to a toddler's and even until the child is on her tweens. It is amazing how innovative people can get just to make life easier and convenient.
There are a lot of beautiful and unique cribs out there, that is for sure. So we round up 20 Kick-Ass Baby Cribs for you to fancy about. The style is so fashionable and trendy while the functionality is even more appealing. You will be amazed at how cool these infants' beds are. I am definite that you will pick a favorite for your own child or maybe your future baby. So, go on and check this list out and be amazed at how chic and useful it can be! From the traditional to the chic and sleek ones, there is a crib furniture for every taste and kind of style.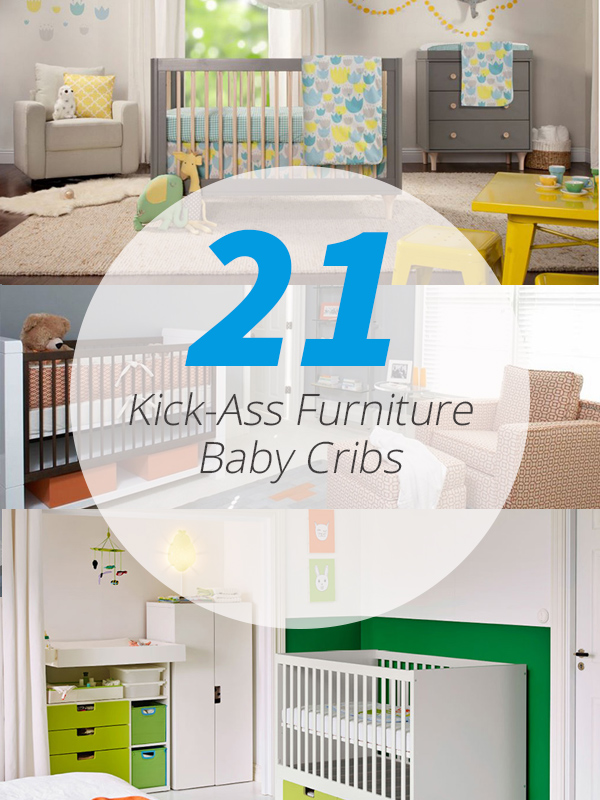 1. Petite Paradise Crib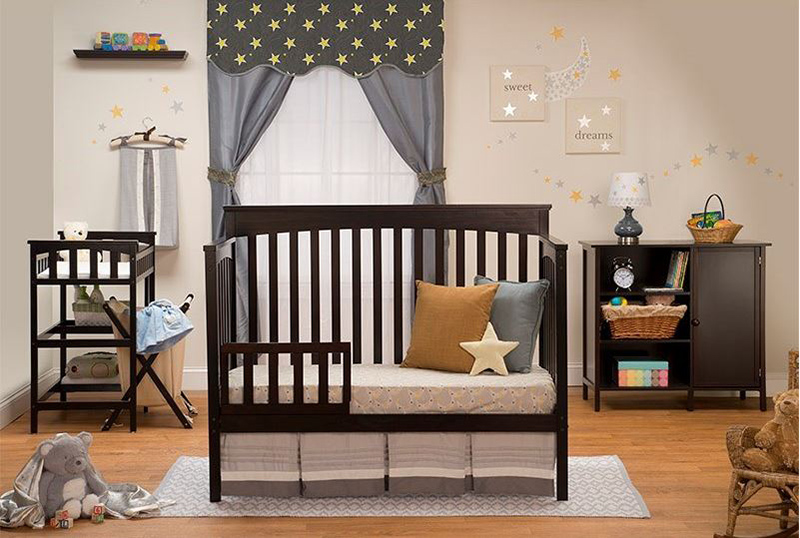 A complete set of nursery furniture is a good choice to get a unified look in your baby's room. The lovely espresso hue is perfect to add warmth and coziness in the space. It lends contemporary elegance that will fit in either a boy or girl's room.
2. Vetro Shadow Crib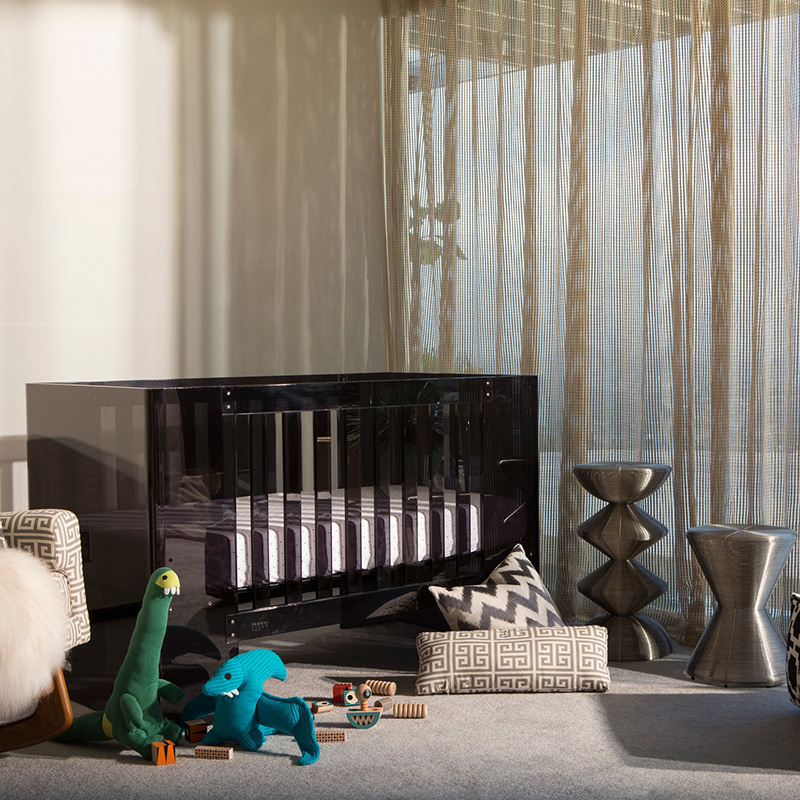 This incredible crib is sure to add modern vibe and luxury to your nursery. This chic acrylic crib offers a laser-etched construction and a shadow-gray-finished transparent sides that makes it a truly unique statement.
3. Tobi Fairley Interior Design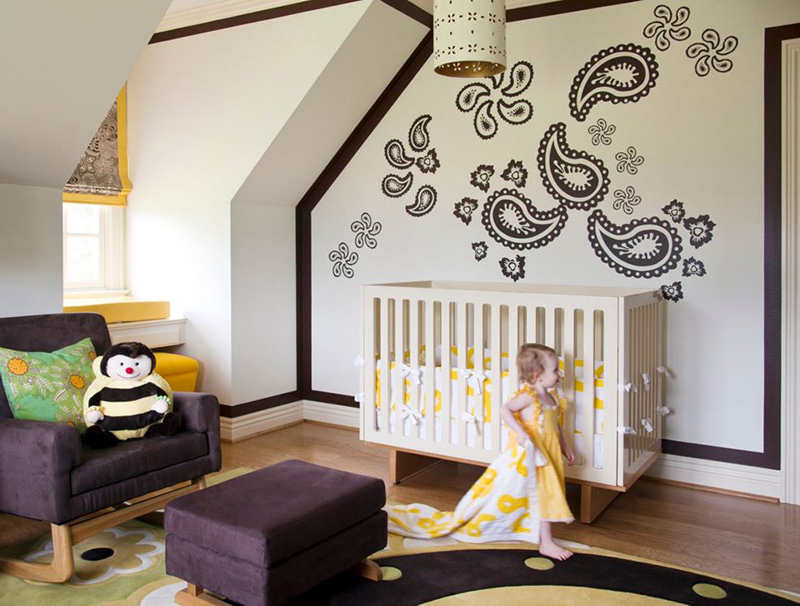 Isn't this cute? I love the idea of adding wall decals just above the crib to give it a boost and of course accent. Paisley is really a cute way to add fun and life to a space especially in this traditionally nursery design. Adding a contemporary touch such as the furniture- crib, rocker and an area rug with large scale prints can absolutely make any nursery playful and fabulous.
4. Gonatt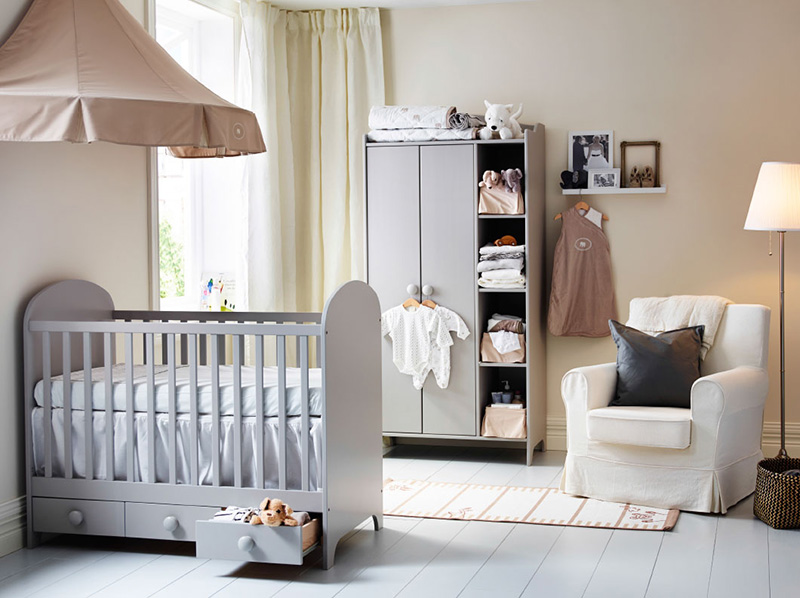 This light gray crib will fit any nursery style you got. May it be modern or traditional its delicate style is soothing and elegant. Its natural color will add softness and style to the space. It has extra storage underneath to keep your baby 's belongings at easy reach.
5. San Francisco Residence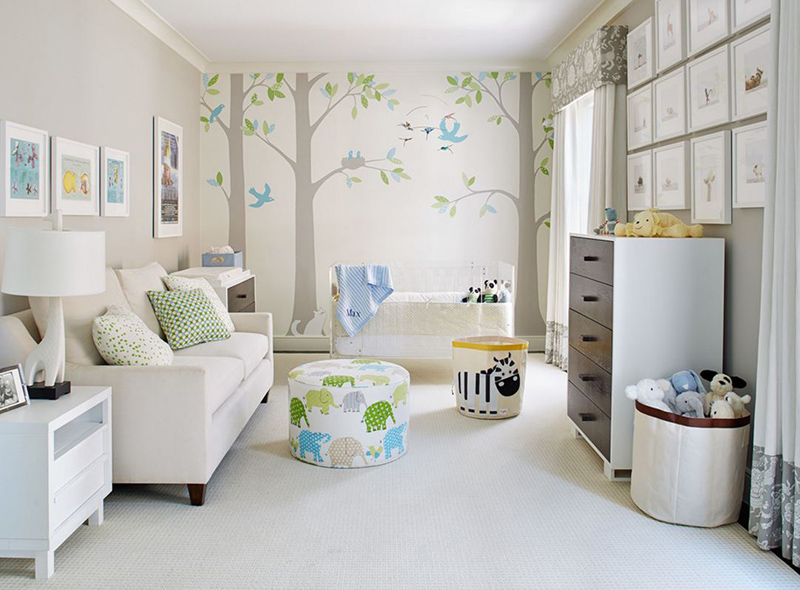 Create a striking unique statement with this clear crib. This acrylic baby bed is so chic and stylish which makes it great for any contemporary or modern designed nursery.
6. Oeuf Sparrow Crib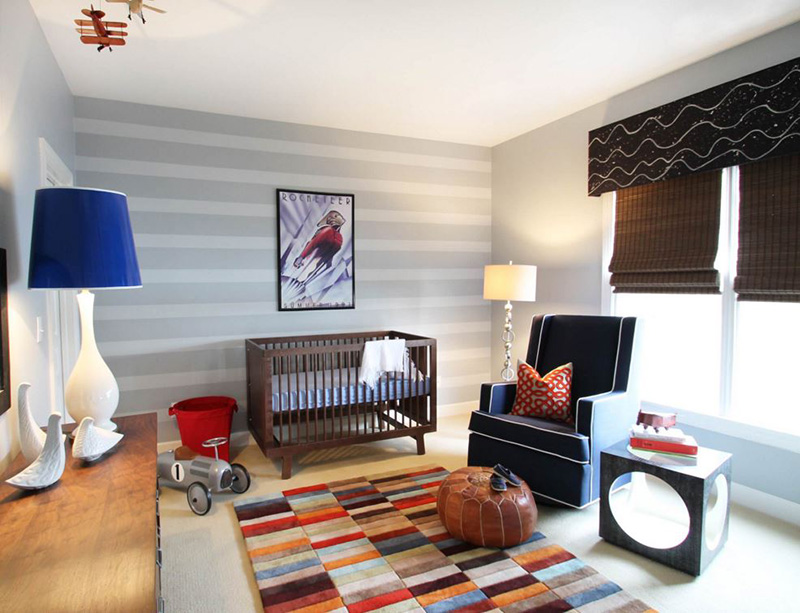 This baby bed is simple yet full of elegance with it classic beauty and versatility. The slim side trails give this crib a light and airy feel that is perfect for a well-ventilated space. The rich wood tone adds warmth and relaxing feel to the room.
7. Nursery
Placing the crib in the middle of the nursery is a great way to bring everyone's attention to the bed and the baby. This style can be done in both large and small spaces. The black circle crib adds to the whimsical ambiance this space has. The black and white color scheme gracing in this space and the playful pattern is accentuated with a bold and lovely chartreuse that makes it more appealing and fun.
8. Stuva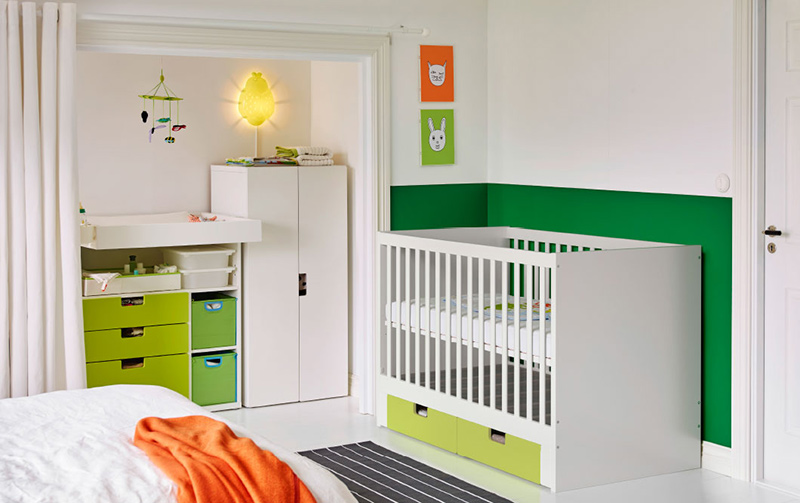 Give your nursery a breath of fresh air with this Scandinavian-inspired crib in white. Its side rails give an open and airy feel, while the bold hue accent on the drawers give it a playful flair.
9.Noha Hassan Designs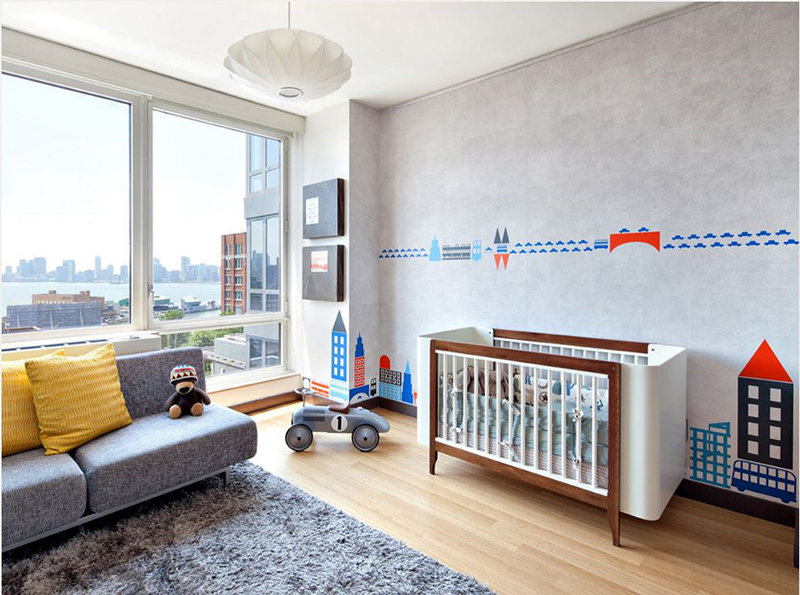 This is one lovely modern boy's nursery! The gray wallpaper were accentuated with wall decals dictating the theme for this whole space. It has a vintage appeal yet the furniture and the rest of the furnishings give a modern feel. The modern crib in wooden tone and white lends contemporary elegance.
10. Classic Crib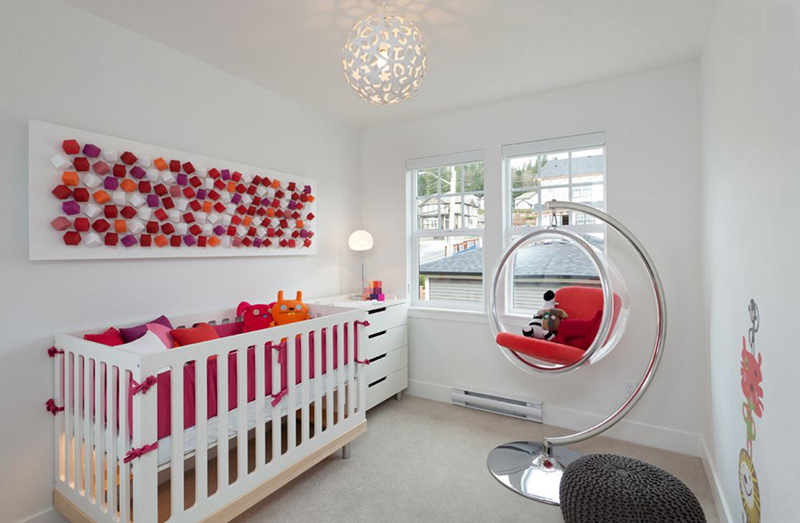 This classic crib can be converted into a stylish toddler bed which is convenient for both the child and the parents. Its contemporary elegance can easily fit to a modern interior and even traditional-styled nursery. If you are worried about safety, don't be! This crib is made from wood panels on a solid wood base making it the sturdiest and safest cribs available.
11. Ellery Round Crib & Mattress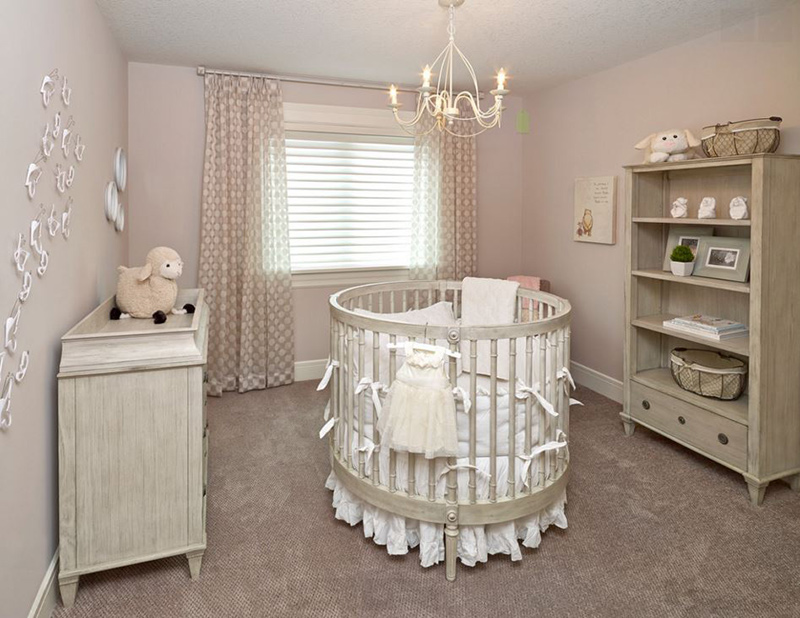 This round crib is sure to bring style and character to your nursery! Its delicate and simple design bring class and elegance fitted for your little angel.
12. Avalisa Design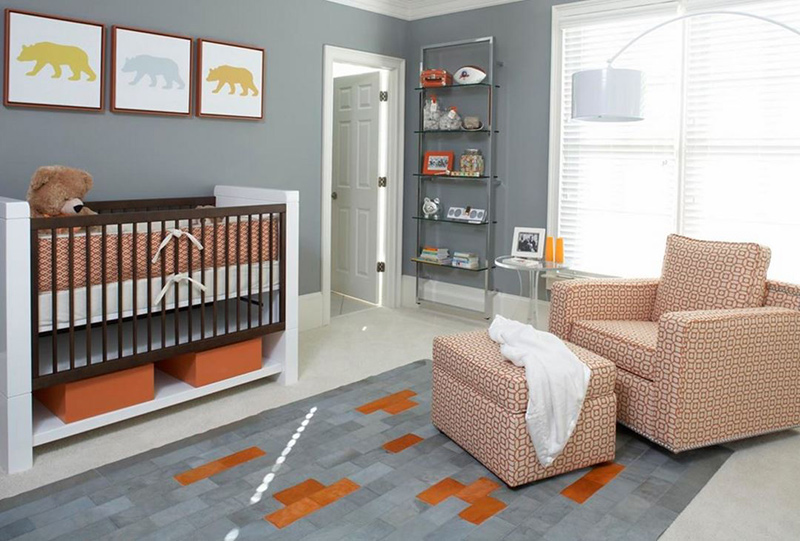 A Bear Silhouette canvas wall art is a sure hit in a contemporary nursery design like this one. The gray-and-wood-finished crib with extra storage brings contemporary beauty blending perfectly in this gray and orange room.
13. Gradient Crib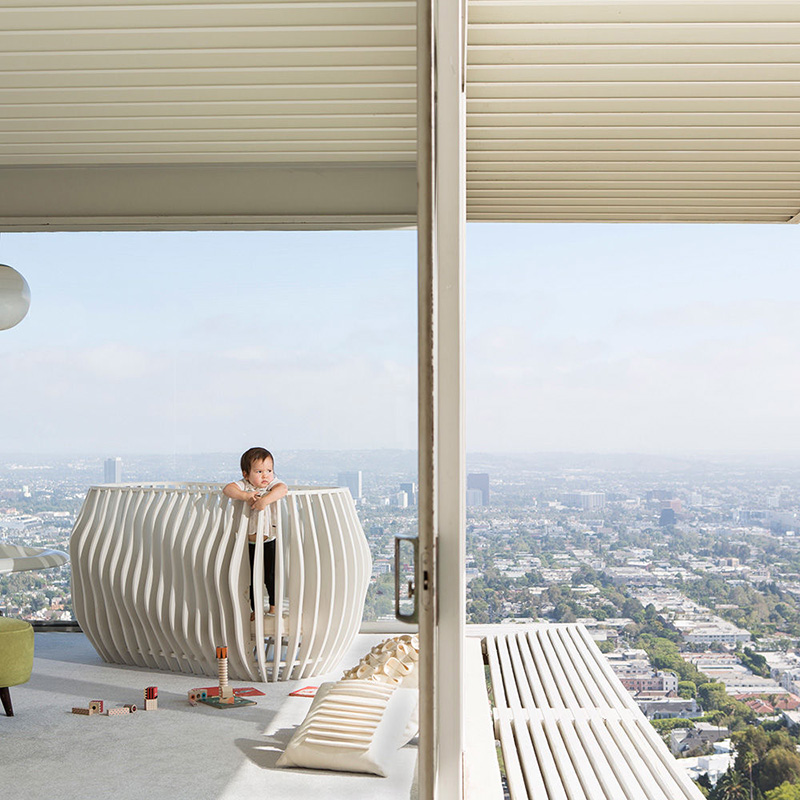 Add a sophisticated and unique touch to your modern nursery with this stunning crib! This crib converts into bassinet for infants.
14. Lolly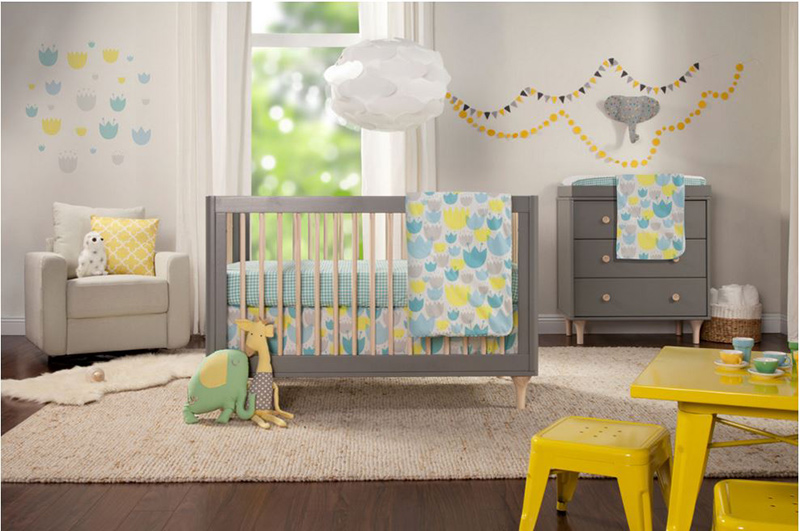 The soothing combination of washed natural and gray on this baby bed is a great piece for any modern or contemporary nursery. It will lend elegance and chic style that is suited for your delicate little one.
15. Dream On Me Piper 4-in-1 Convertible Mini Crib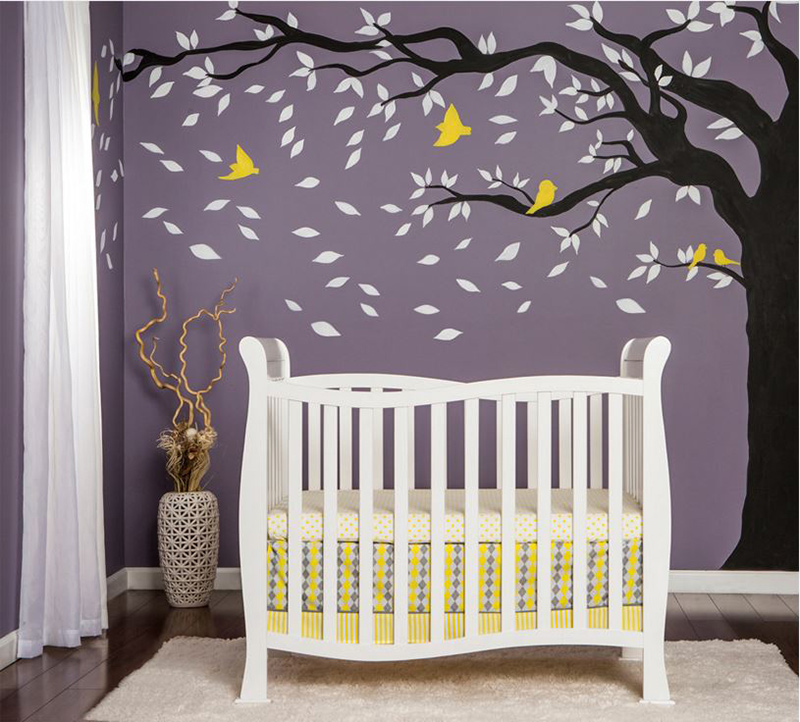 Get a whimsical flair with this beautifully designed mini crib. Its delicate flowing style will bring a unique and modern touch to any nursery style. This mini crib also converts to a daybed for a toddler and a twin bed as the child grows older.
16. Sophisticated Getaway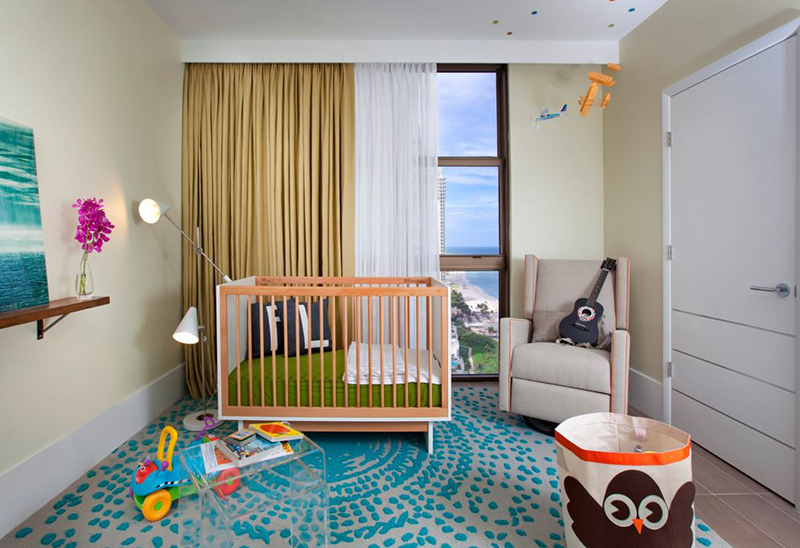 This modern crib in white and natural finish takes the center stage while all the pops of striking blues and soft greens fill the space.
17. Elephant Crib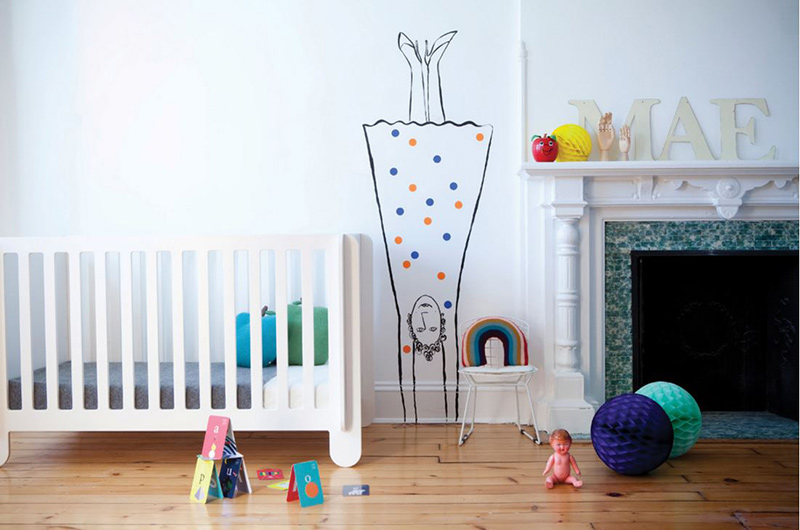 This well-designed crib will bring fun and modern vibe to your nursery. Its soft curves brings delicate touch perfect for a dainty appeal in your chic space.
18. Mid Century 2-in-1 Convertible Crib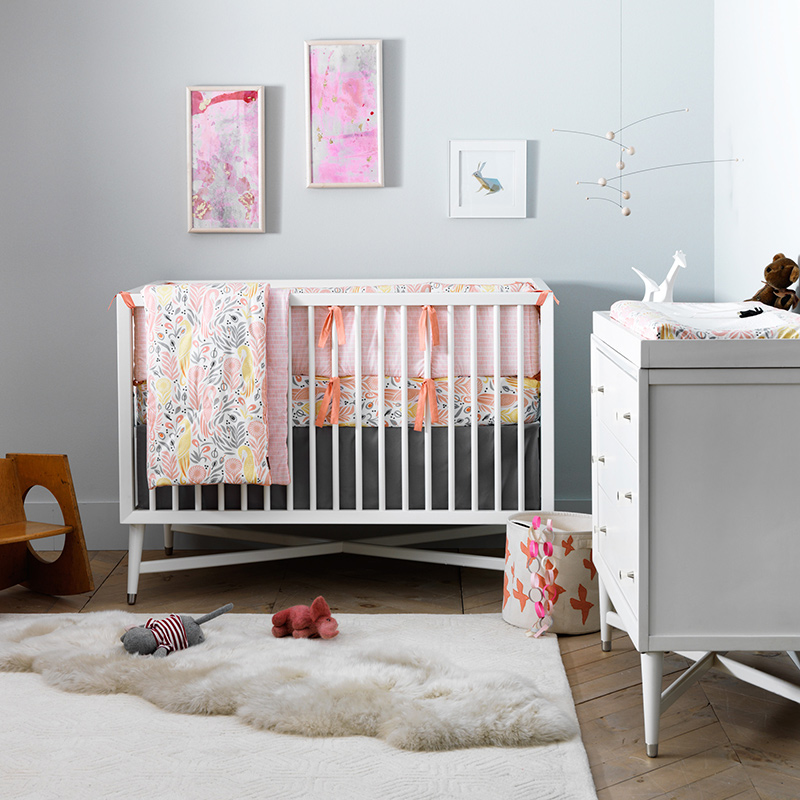 This crib has a vintage beauty but with modern touches. It is simple, yet timeless and classy. It has clean lines and edgy character that grows with your child. It converts to a daybed and toddler bed too.
19. Gisele's Nursery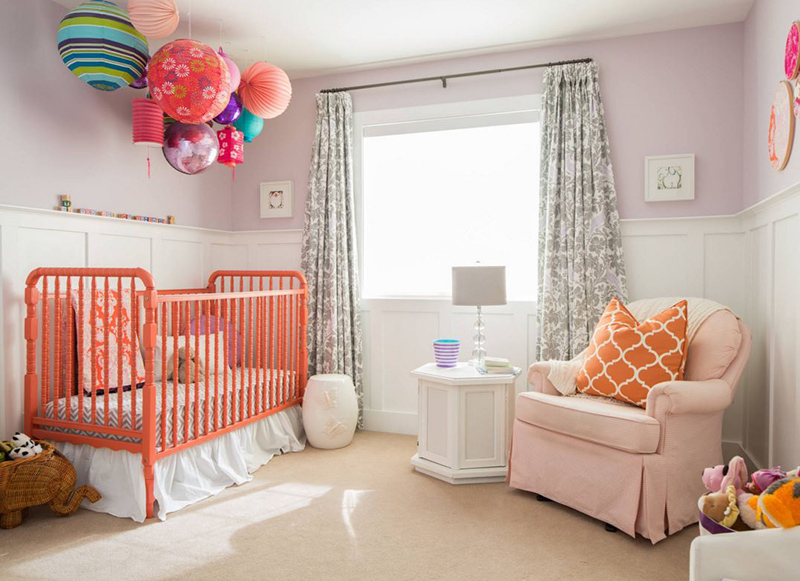 Bring color to your nursery with by painting your nursery furniture with bold colors. Use those eco-friendly paint to make sure that it will be safe for your baby. In this nursery, they painted the crib in coral. Coral can be used in both boys and girls nursery, so if you are expecting you may want to consider this color too. It will make your space fun, lively and fabulous.
20. Origami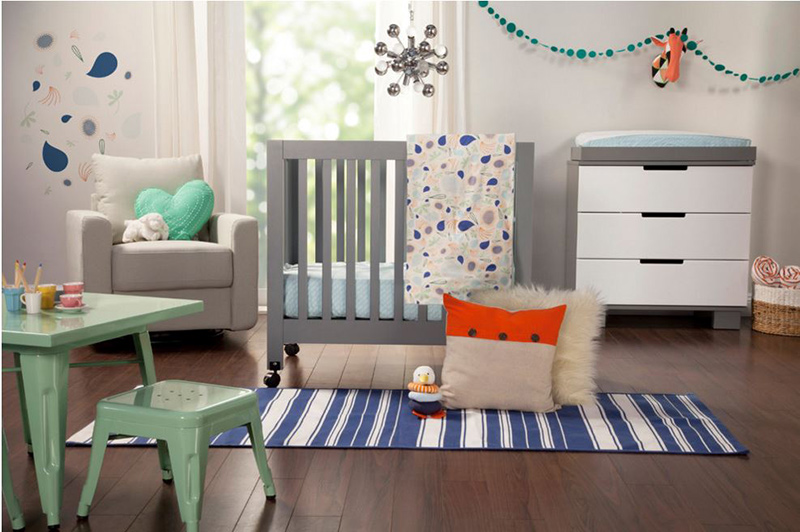 This portable mini crib is perfect for modern families who are limited in space or simply loves to travel. It has rolling feet allowing easy movement around the home and it features folding mechanism to conveniently store it when needed.
21. Lydian Crib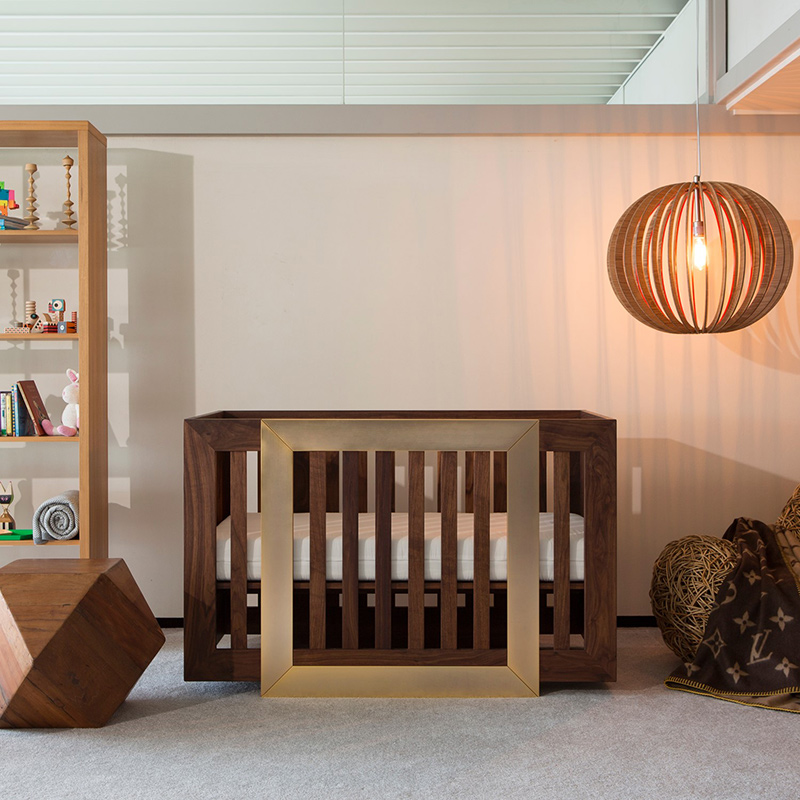 Add a luxurious touch of gold in your nursery with this stunning crib. It has a 24 karat gold square base that elevates the crib, giving it an illusion of a floating crib. The gold, beautifully contrasts to the rich solid black walnut. This crib will bring elegance and style as well as modern feel to your nursery.
All of the cribs nowadays offering unique touches and styles catering to all kinds of needs. There are convertibles which are convenient for families who are working on a budget. They do not have to spend so much anymore as their child grows because the baby bed can be transformed into a daybed to a toddler bed and even to a twin size bed. There are also those with built-ins which are great for those who are looking for space-saver furniture for their nursery. You do not have to compromise style too just because you have a small space for your little one. So you see, there are cribs for you depending on your need and style, and those are all available in the market and on your fingertips. Let me know which crib is your favorite from the list through the comment below.