20 Beautiful White Nursery Furniture
For those mommies-to-be out there, here is a list that might be of great help for you. Today, we will he showing you a list about 20 Beautiful White Nursery Furniture that you can actually use for that small room you have intended to be your little nursery for that incoming angel – be it a little boy or a little girl.
These 20 Beautiful White Nursery Furniture has a bit of color in them, like blues, greens, greys and a bit of browns here and there. I like most of the photos we have collected in this list because they seem really beautiful to look at and pretty much something I wished I had when I was a little baby – if only my parents had the time to buy one of these. Check them out!
1. Alice Furniture Set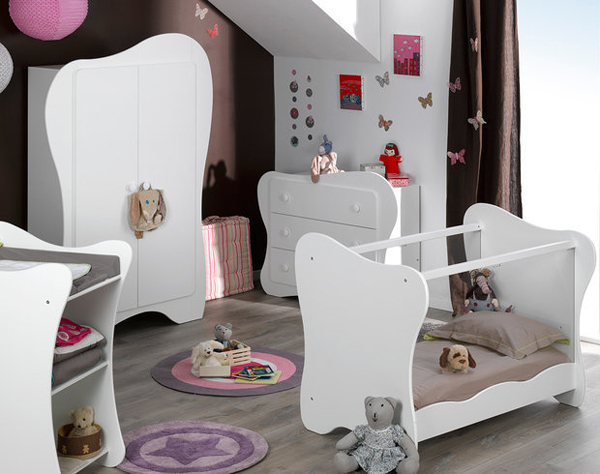 With a beautiful Plexiglas cot and unique whimsical design, the Alice 4-piece nursery set is a stunning collection of enchanting nursery furniture designed to create an atmosphere of magic and fantasy in little one's room.
2. Bonavita Metro 3 Piece Nursery Set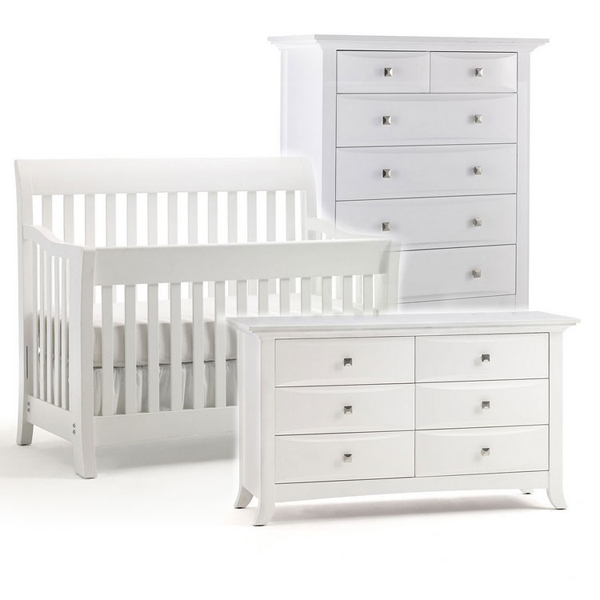 This 3-piece nursery set comprise of a crib, a dresser and a drawer dresser. The design sure is simple but this sure is a classic.
3. Camo Baby Bedroom Set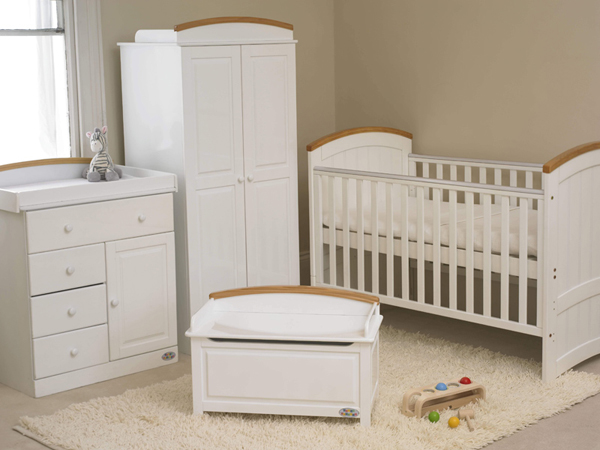 This nursery bedroom set is something we can somehow find in a Pedia's office – but still, this sure is homey and comfortable-looking.
4. Chesapeake Classic-Crib White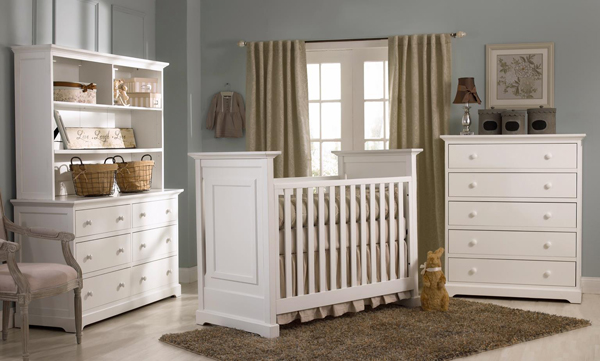 Offering a cozy and inviting nesting place for your little one, the Classic Crib includes a 3-in1- conversion from crib to toddler bed, then day bed. Grey and White finishes make for a fresh clean feel, fitting for a sophisticated or simple décor approach.
5. Dilham Collection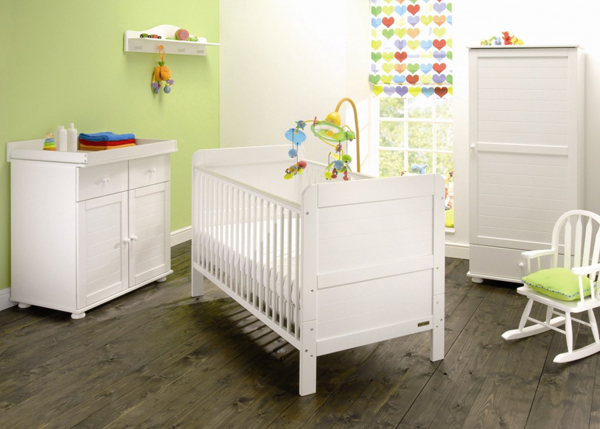 The clean and functional styling of the Dilham range has a distinct shaker inspiration and the white satin finish has a clean and fresh feel
6. Minimalist Cute Baby Furniture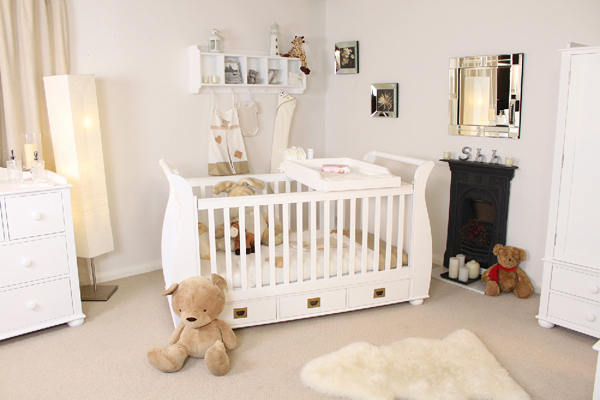 Look at this adorable baby crib! The harp-like design of this furniture is really beautiful and multi-functional because of the drawers underneath.
7. Allegra 3 Piece Nursery Set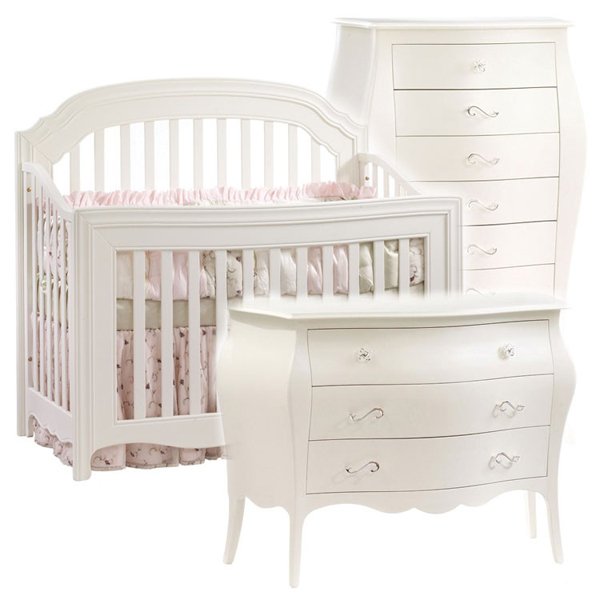 The culmination of haute couture, Renaissance influences and design expertise is translated into a sexy tapered leg, bentwood curved sides, a convex shaped front, and imported Italian knobs that are hand-dipped in real Silver.
8. Nursery Furniture Set in White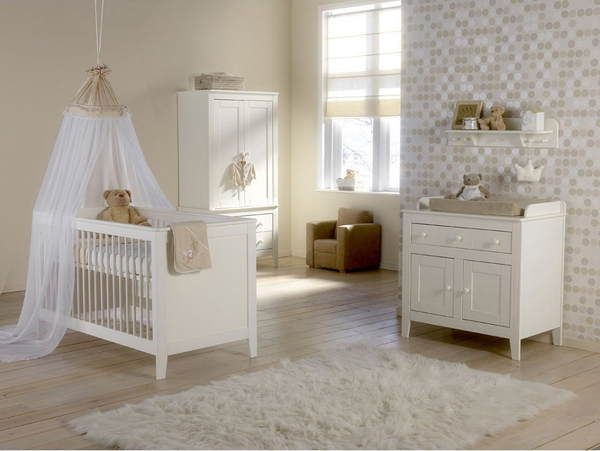 Peter and Polly has a wide range of nursery furniture set to choose from! The cute drapes on the crib sure makes your little girl feel more like a princess!
9. Mantova Forever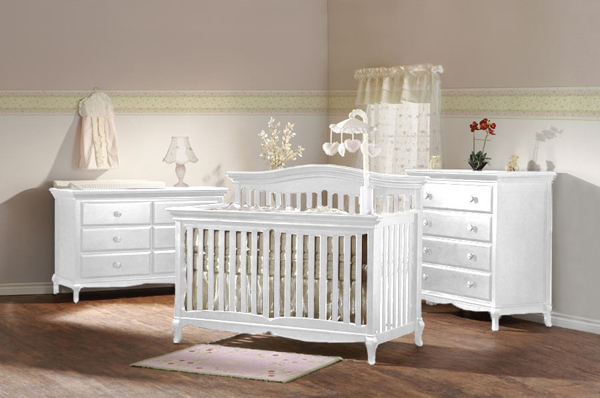 This luxurious Mantova Forever Crib display the Queen Anne foot, regaling a style used only for royalty. Which is quite appropriate since you will need timeless furniture suitable for your new born prince or princess.
10. Pure White Nursery Interior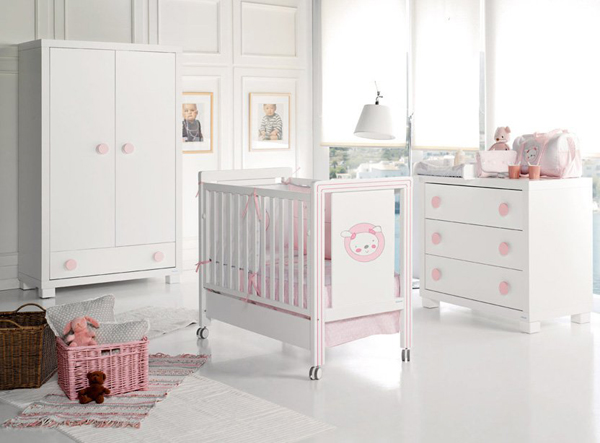 Look at the white and pink combination of this nursery bedroom set! Won't you love to see this in your home?
11. Shoreditch Nursery Furniture Set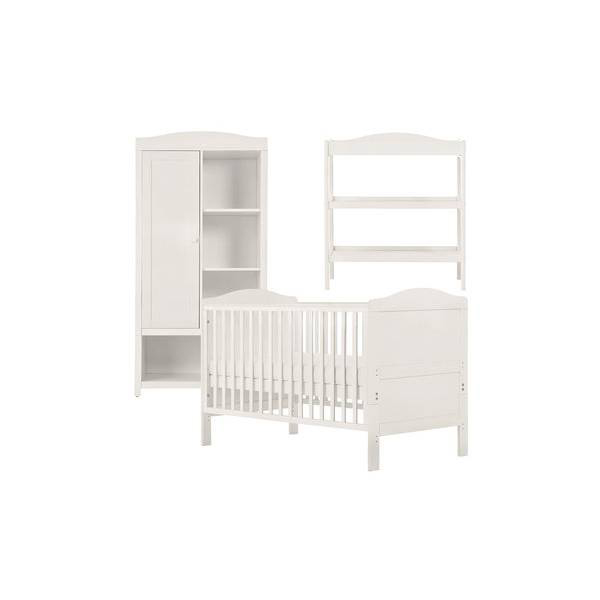 Here is another set of simple white nursery bedroom set – it may be common in design, but sure is pretty functional; which is something we want in furniture right?
12. Silver Cross Kew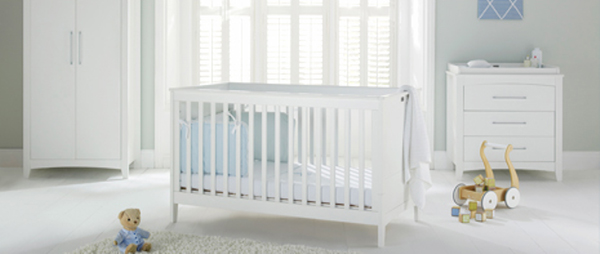 This nursery set collection is another example of something that can actually pass for a Pedia's office; of course the design is a classic – made to perfection!
13. Silver Cross Nursery Furniture Set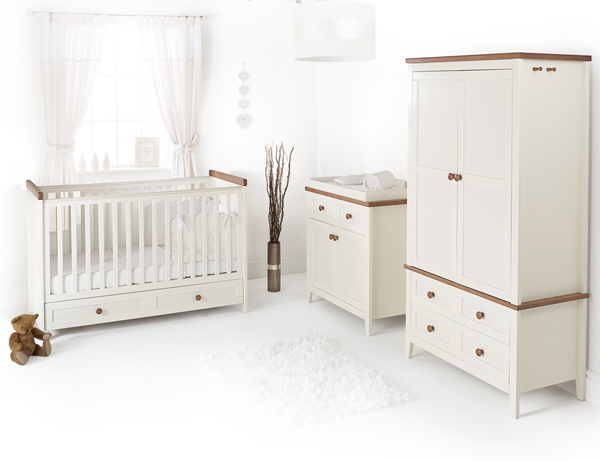 This collection is pretty in white and a touch of brown in it. The functionality of the crib sure was made sure to fit the need of the space – more storage for the clients!
14. The Stella Collection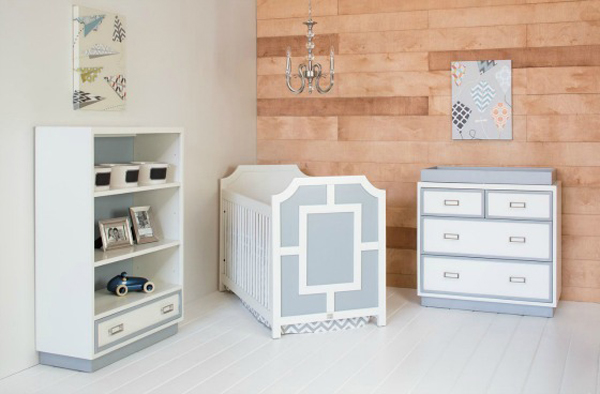 Newport Cottages created this collection to cater to clients who prefer a classy touch to their everyday furniture. This nursery bedroom set can pass for a unisex set. What do you think about it?
15. White Cute Baby Furniture Set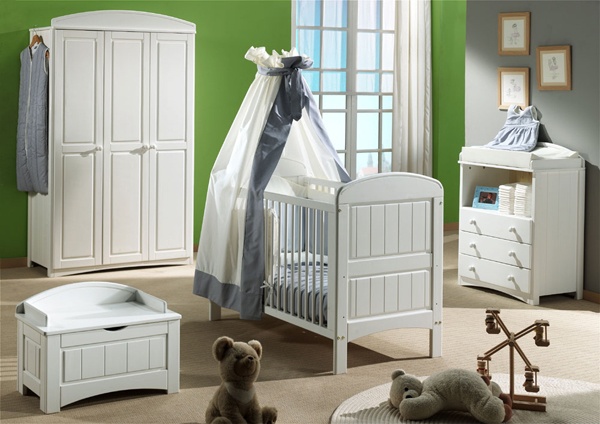 This four-piece nursery bedroom set is a catch – the price is just right and you can pretty much fill an entire bedroom with them without having to get another drawer or what not; the storage space is already covered.
16. Willow Wall Nursery Set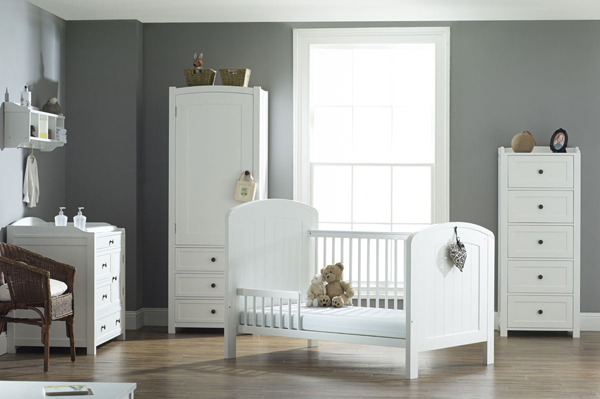 The bedroom in itself is catchy and minimalist – we love it already; but note the tall cabinet and drawer set that comes with the cute crib!
17. Baby Furniture Set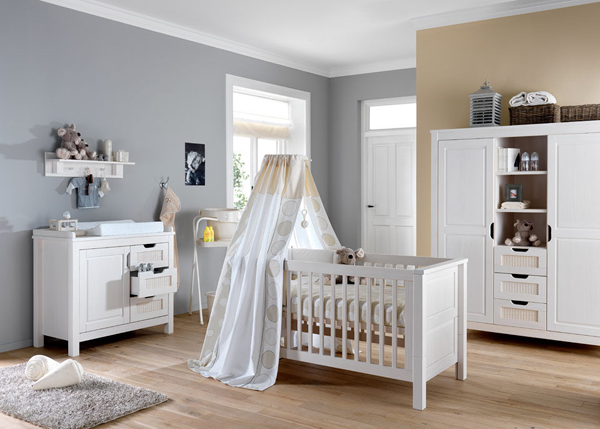 Matching the color of the room with the linens used for the crib sure is cute! We love it!
18. Lollipop Lane Oakhill Nursery Furniture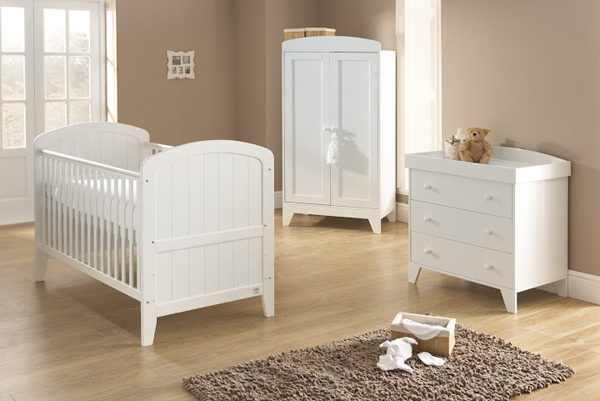 4 Littles 1s created this beautiful set for your babies – to make sure that they will have a goodnight sleep every time.
19. Nursery Furniture Set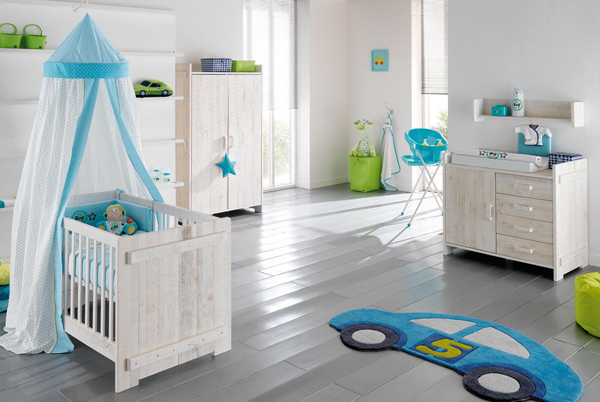 Kohla has this lovely blue and green inspired nursery set.
20. Unisex Baby Furniture Set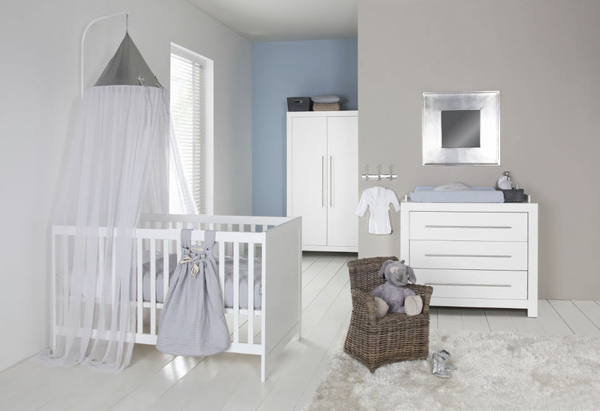 Check out Vicenza's nursery bedroom set collection!
How did you find the list above? Was it useful? Tell us through those comments you can add below. The 20 Beautiful White Nursery Furniture is indeed a beautiful list those mommies out there can actually check for inspiration. And of course, for those daddy's out there, whatever design your wife would like – we suggest you buy them or check out the 20 Baby Boy Nursery Rooms Theme and Designs and tell us what you think!