Beautiful Mix of Wood and Upholstery in the Log Chop Bench
I know we have seen many furniture made from wood with upholstery but not all are the same. The designs vary from each other and there are even amazing styles that will make us wonder how they could ever come up with such ideas. Well, when we talk about wooden furniture, they would either retain the natural look of branches and trunks or have a finished look or even with carvings and moldings. We can really do a lot from wood but what we will show you today would amaze you.
You are familiar with tables made from natural wood. It would retain the form and shape of a trunk. But this bench that we will show you is different because it used the whole log and just inserted some seating into it. This is called the Log Chop Bench. And the name just fits the look because a part of the log was chopped to create the bench. Intrigued? Take a look at the images below: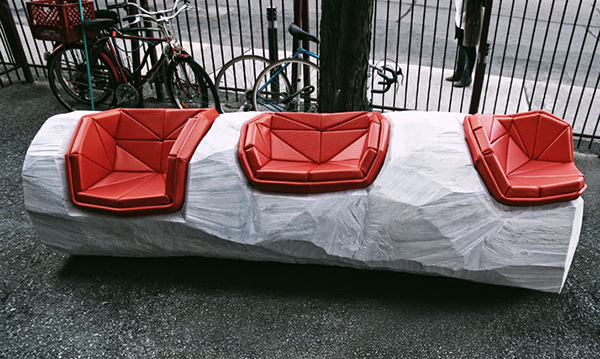 The look of this bench isn't just interesting but also very unique.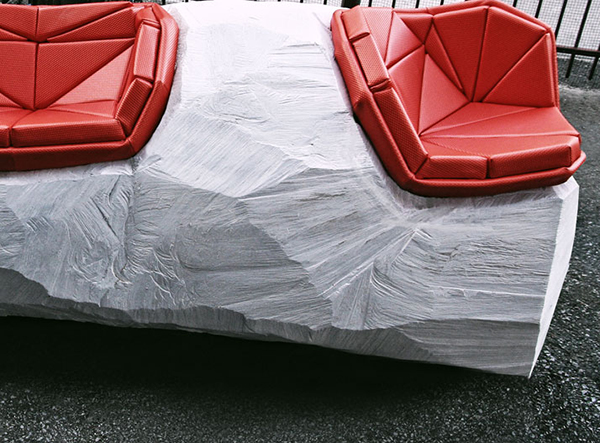 You can see that it was really chopped and painted. But the look totally won in terms of design as well as comfort.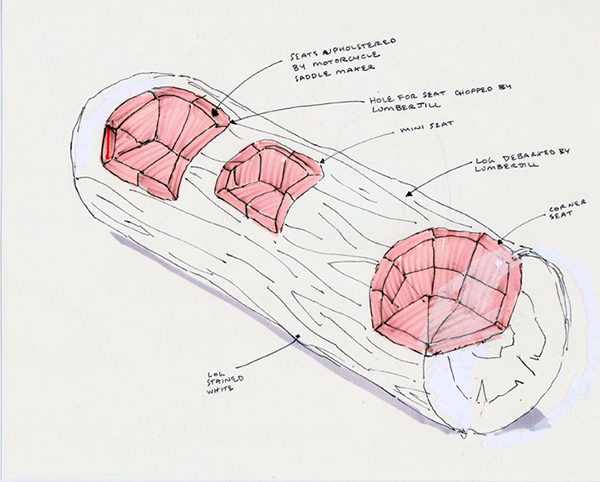 It has three seats where in one is a mini seat and another corner seat.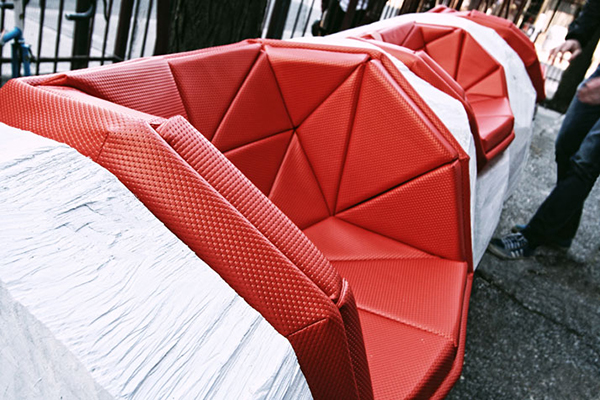 It isn't like the usual bench because this has a combination of three different seats.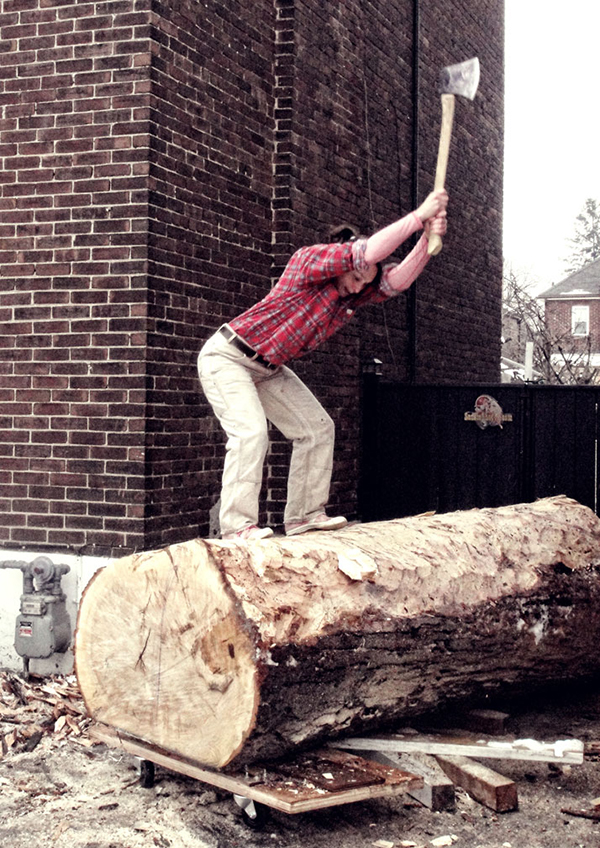 And yah, it was chopped to attain the look.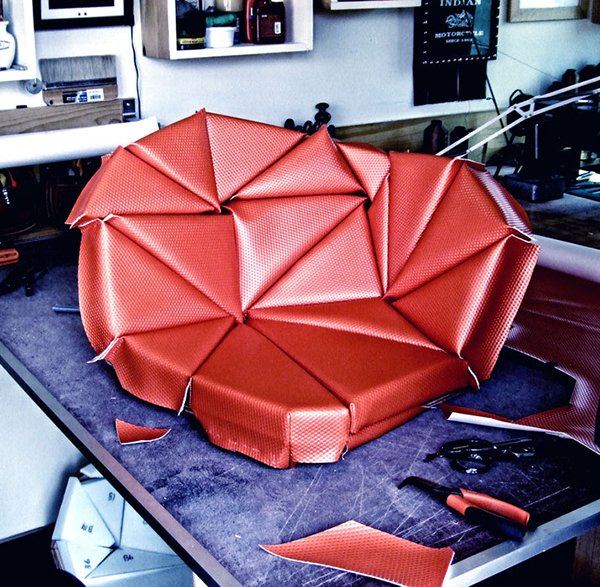 And this is the upholstery with beautiful geometry in its design.
The The Practice of Everyday Design by David Long and Antoine Morris designed the bench inspired by an abstract idea of the long-standing tradition of logger sports. The wanted to give shape to a long bench and ended up working with professional Lumberjill to shave off the barn and hack the spaces for the seats. Yah. The collaboration turned out great with a Log Chop Bench as a result.