20 Collections of Modish and Stylish Throne Chairs
Chairs are piece of furniture with a raised surface to sit on. They are most often supported by four legs and have a back; however, a chair can have three legs and comes in different styles, designs and shapes. But, have you ever heard of throne chairs? Have you ever experienced seating on a throne chair? We thought that only kings and queens, prince and princesses have the privilege to seat on those kinds of chairs. Well then, it would not be impossible to have one for your homes because some interior designers would love to include these throne chairs on available spaces on our houses to have a taste of royalty.
Furthermore, throne chairs are a must on any event; especially on weddings and parties, just a small touch of decorations and everyone can experience the feeling like representing the power of dignitary. Before all else, these can be of great furniture inside your houses to complement on the taste that you want and definitely it will bring an extra glam on your spaces. If you're planning to redecorate your houses, well it's great to take a look on these set of collections and have your own choice of throne chair for your living rooms, bedrooms or in any space of your house.
1. Lord Raffles Lion Throne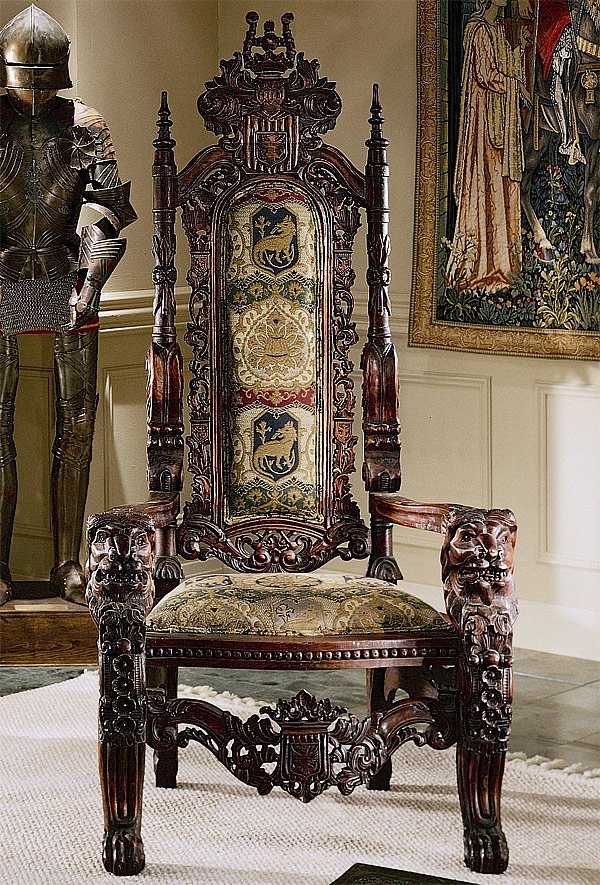 Just like your one of the Lords' in that British colony with that hand-carved royal court symbols.
2. Regal Armchair Throne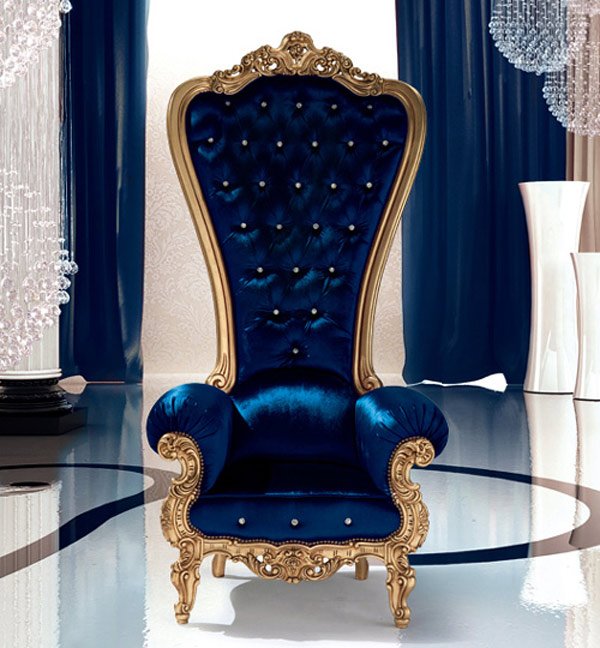 This luxurious chair boasts an extra-high back and a high-end to match and make you feel like a king or queen in a castle.
3. Griffin Crest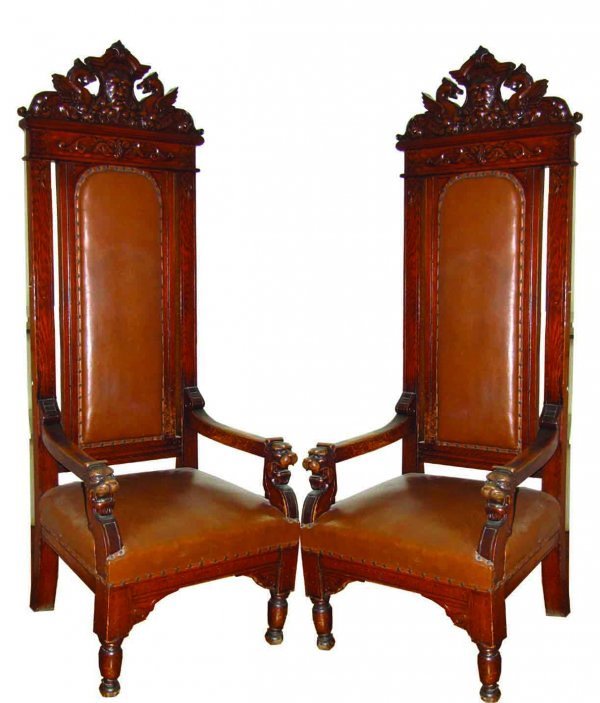 This oak throne chair featured with amazing crest of north wind face holding garland flanked by winged phoenix and griffin head arms on benches, would fit to wooden houses.
4. Throne Chair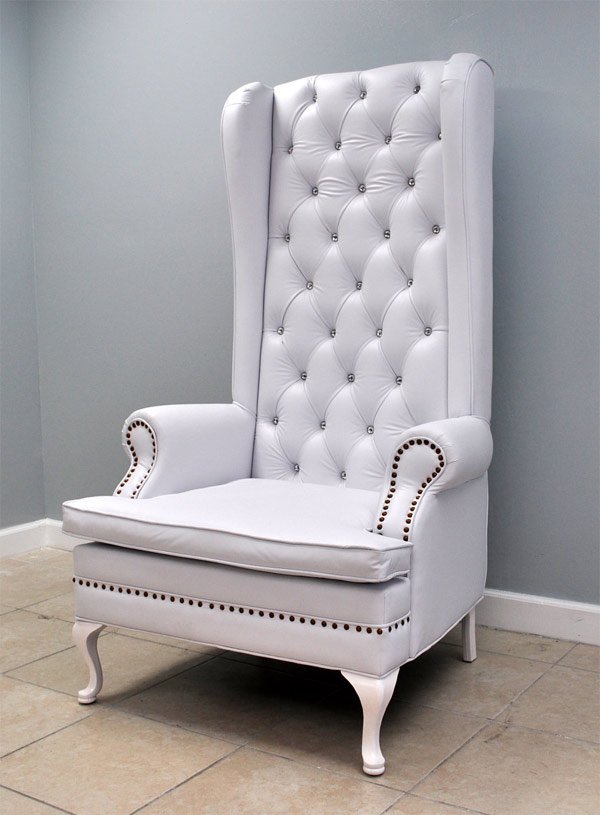 With a home decorated and painted with plain colors, this elegant plain white throne chair would be suitable.
5. Wedding Chair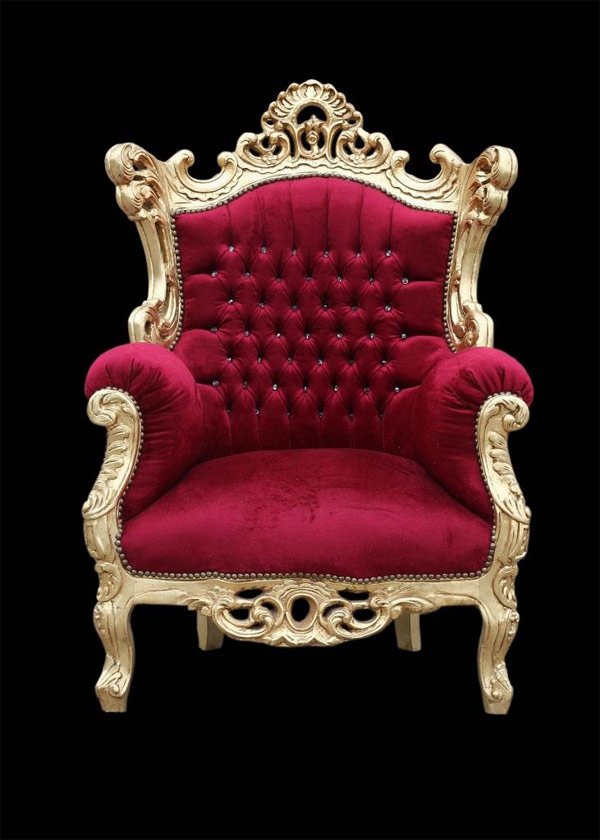 Designed with red velvet material and beech frame sprayed with gold to come up with an elegant look.
6. Camilla d'Ericco Upholstered Throne Chair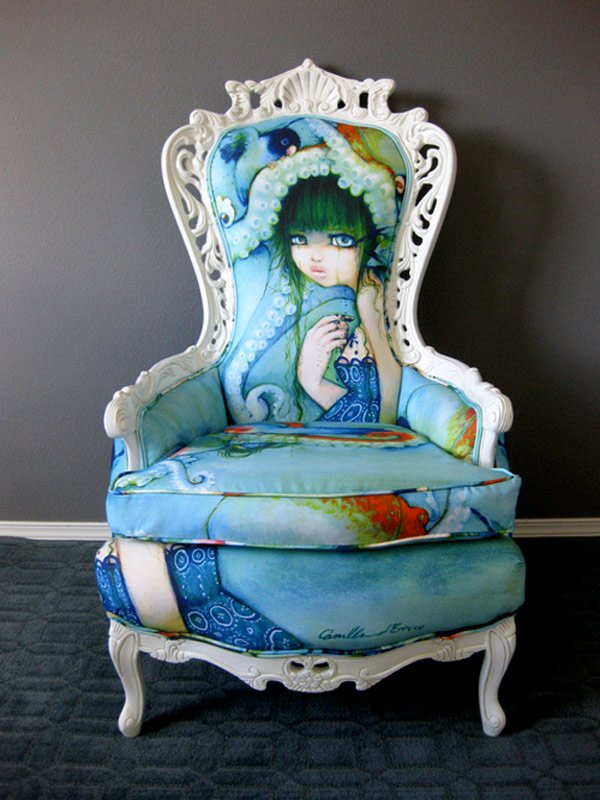 This will fit to any fashionable girls who love to decorate their rooms.
7. Renaissance Revival Throne Chair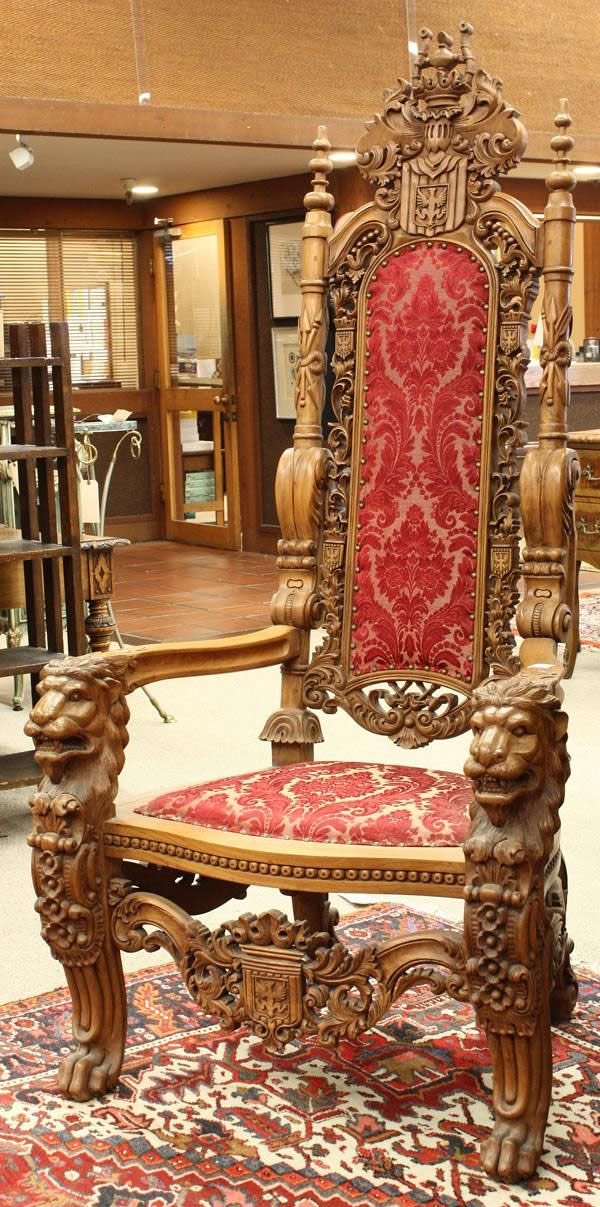 Feels like you are on those ancient times.
8. Colorful Throne Chair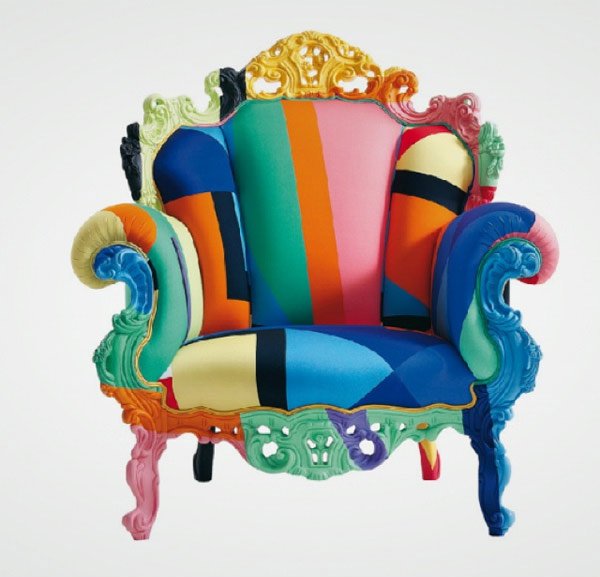 Cuteness! Isn't it? Eye-catching colors that will brighten your rooms.
9. Vintage Style Union Jack Throne Chair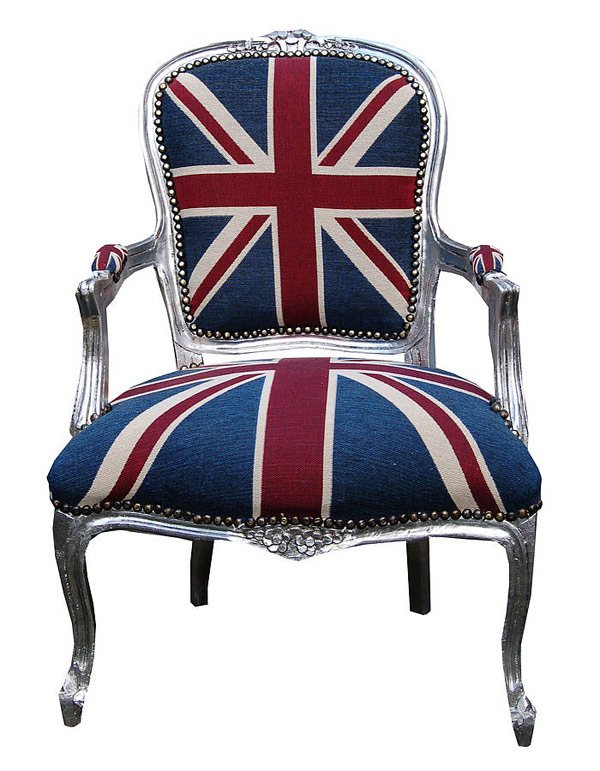 An additional item for your vintage collection.
10. Shabby Chic French Hot Pink Children's Throne Chair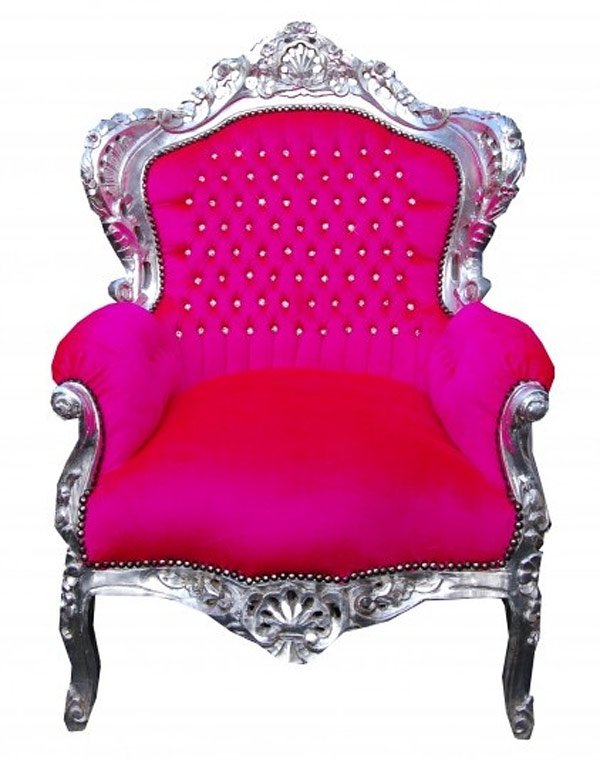 With stunning carves and modern upholstery this children's chair is a true statement piece for any home.
11. Queen of Love Throne Chair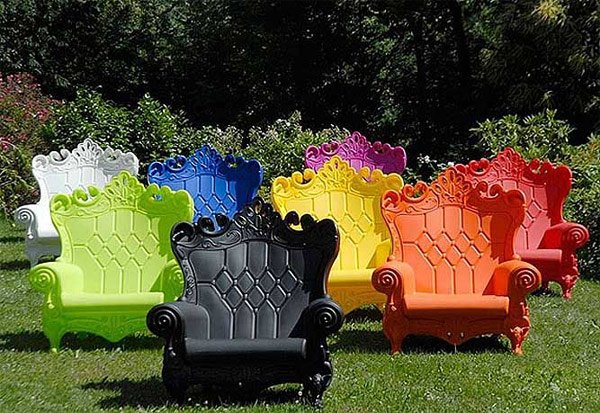 An eco-friendly recyclable linear polyethylene outdoor throne chairs that comes in many colors!
12. Low Throne Chair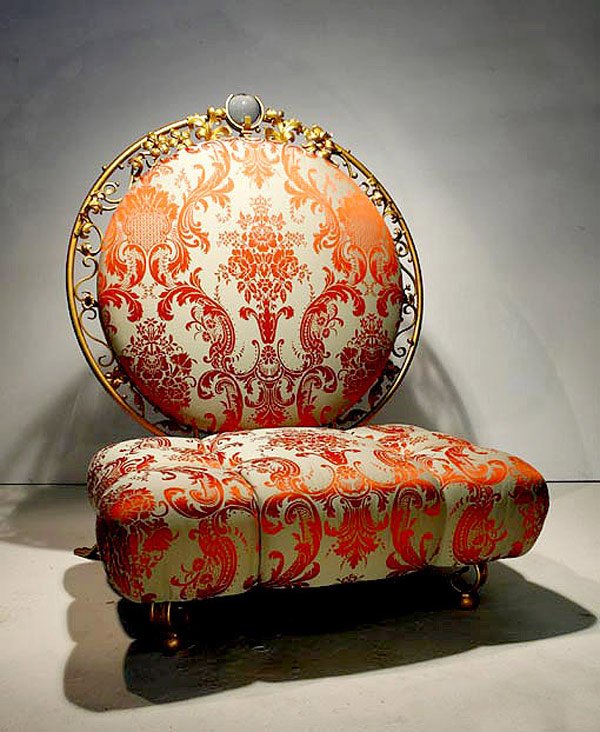 Exaggerated circular back with contrasting splayed back legs and scrolling front legs resting on ball feet.
13. Black Lacquer Baroque Throne Chair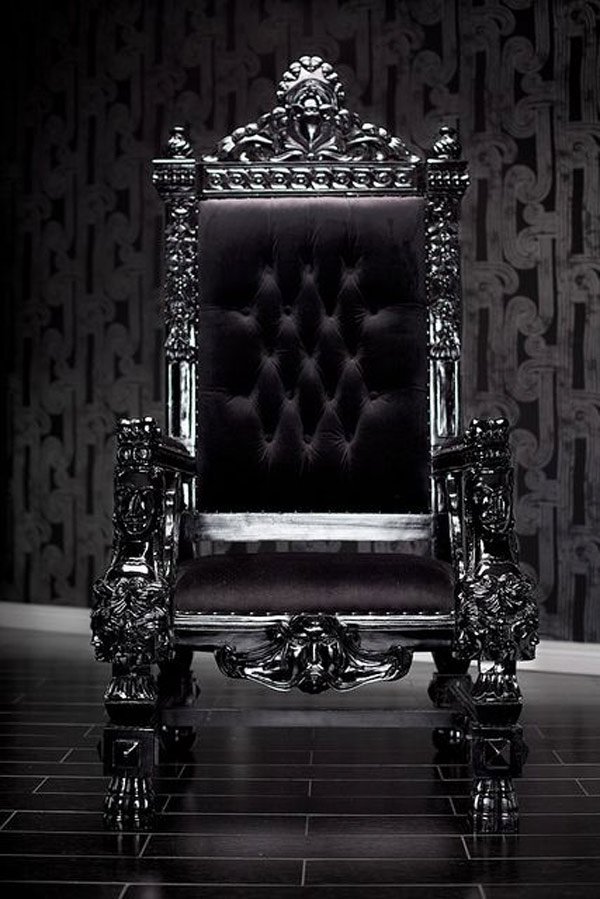 I know boys out there would love to have these one!
14. Dauphine Chair Black Damask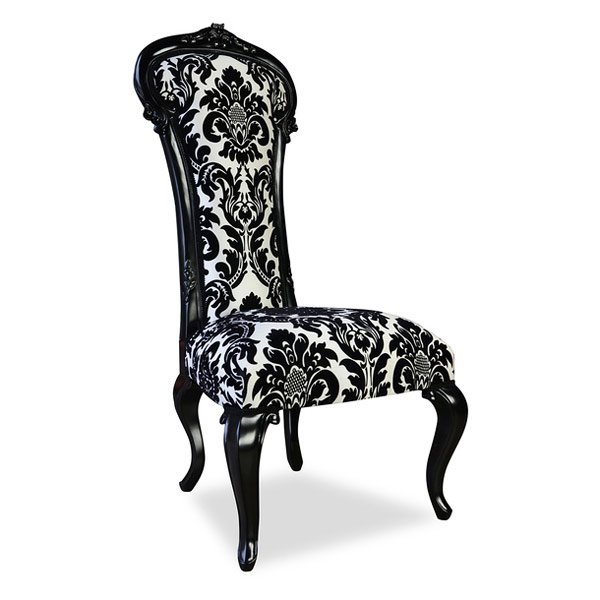 This breath-taking throne will affirm your status as royalty in your own home.
15. Purple Regent Throne Chairs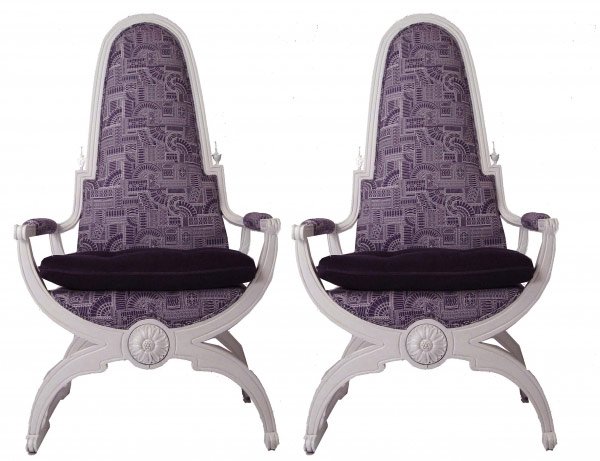 A unique vintage pair that will suit to a simple and well-designed home.
16. Fino High-Back Wood Throne Chair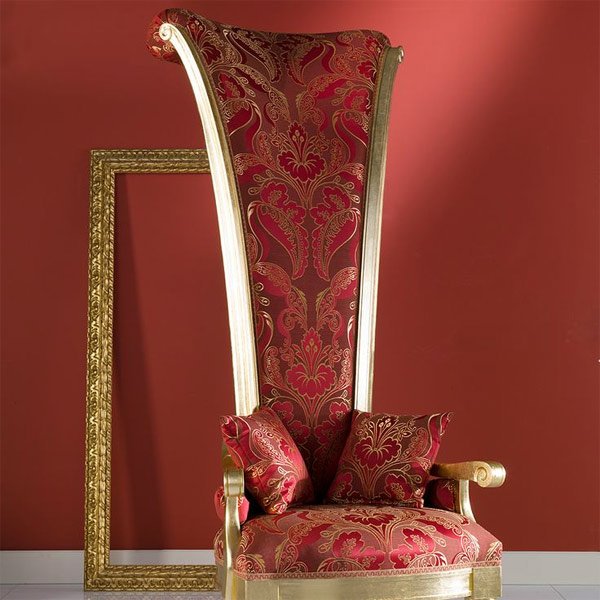 Surely you'll have a very relaxed posture when sitting on this high-back chair.
17. Slipstream Urban Throne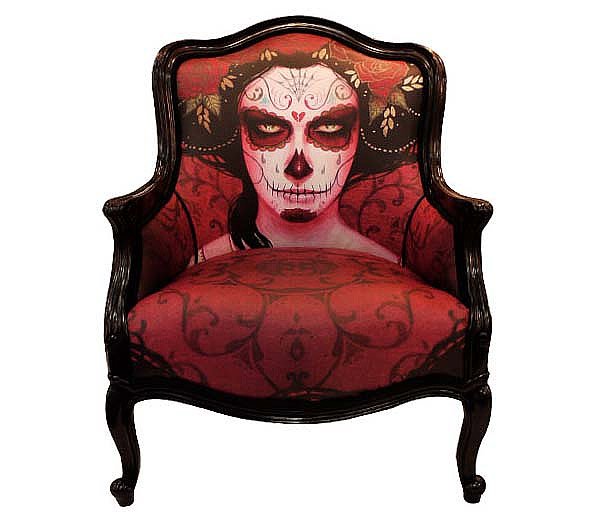 Be modern! An urban throne chair with an art, a lovely collection of thrones it would be!
18. Italian Giltwood Throne Chairs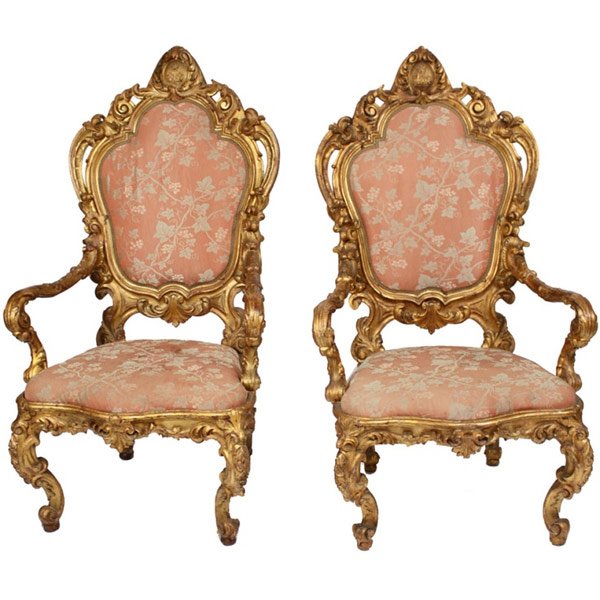 Perfect match for Italian inspired houses. Stylish and glamorous!
19. Queen Throne Chair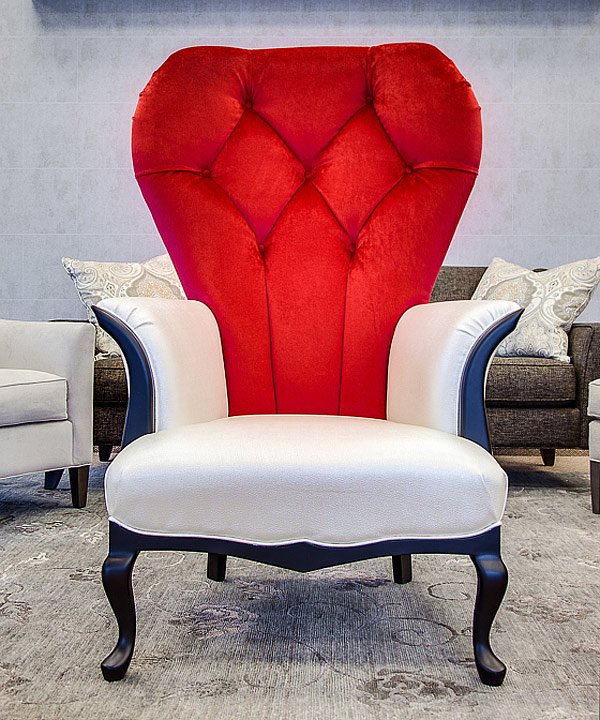 To add a touch of whimsy into your home, this 100% hand built Canadian maple frames covered with most unique and luxurious fabrics is splendid!
20. Aqua Blue Majestic Throne Chair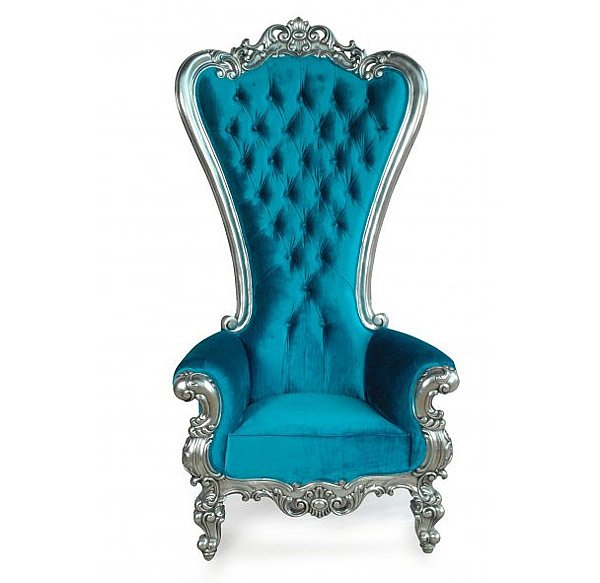 This stunning blue leather upholstered chair has been handcrafted out of mahogany is pure luxury and will boost real elegance to any room in your house.
So what now? Was it a luxurious furniture? Tremendously it is! Just at least you have in mind now your ideal set of throne chairs for your dream house whether it's a big or small palace. Imagine, having these chairs on your house would not just enhance the beauty and glam to your houses but of course the experience of being a royalty, very pleasing isn't it? But if you don't like throne chairs, you can always get a different kind of chair like wingback chairs or others which you think will fit in your interior.