An Outdoor Sculptural Rotating Etazin Lounge Chair
It would really be nice if you have a comfy and beautiful chair to sit on outdoors. This would extend your time relaxing outdoors as you appreciate nature and enjoy its beauty. But wouldn't it be nicer if your favorite outdoor setting doesn't just have a chair but a pretty sculptural lounge chair? That would certainly be awesome! And if we talk about an outdoor lounge chair, this Etazin Lounge Chair will be the best option for you!
Etazin Lounge Chair is a contemporary and eye-catching chair design by Kate Brown saw. It is a swivel/hammock chair that is comfortable and flexible as it is enveloped in a rotating steel shape. In the innermost ring of the chair, you will see a curved and padded lounge area fixed into it. As a whole, the chair looks very inviting, comfortable and relaxing. For sure, you'll love to have one in your garden!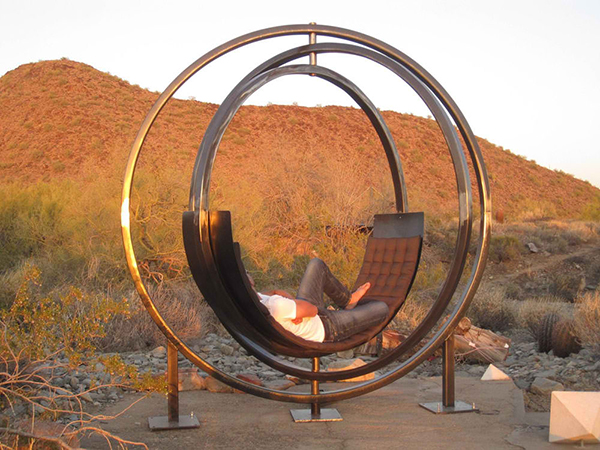 Isn't this lovely? The sculptural form of the structure add more verve to an outdoor space.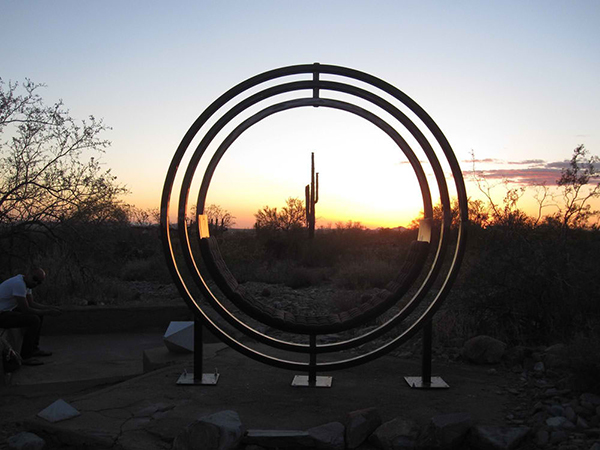 Look at how it appears when the three orbits are arranged this manner. It still looked gorgeous!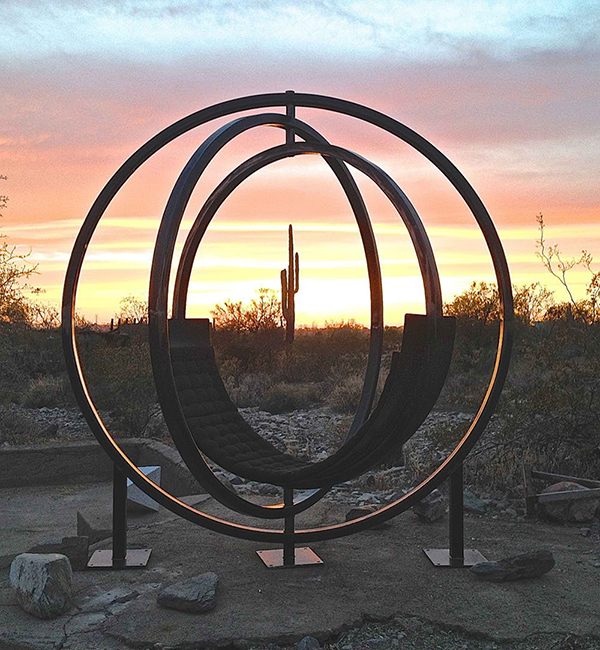 The lounge chair is 8 1/2′ tall and wide, rotating in its inner ring 360 degrees.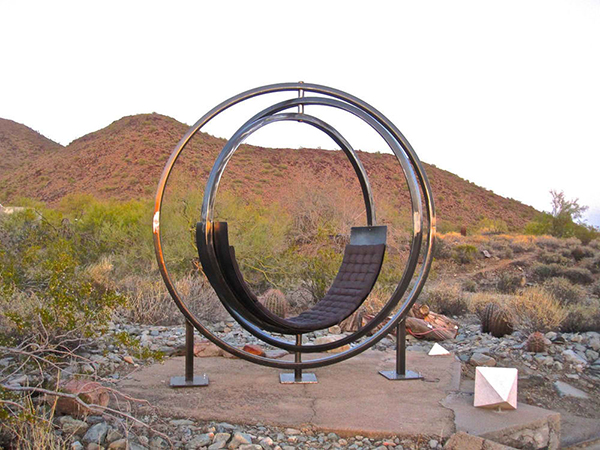 This chair is a permanent installation see at Taliesin West, the main campus of the Frank Lloyd Wright School of Architecture in Arizona.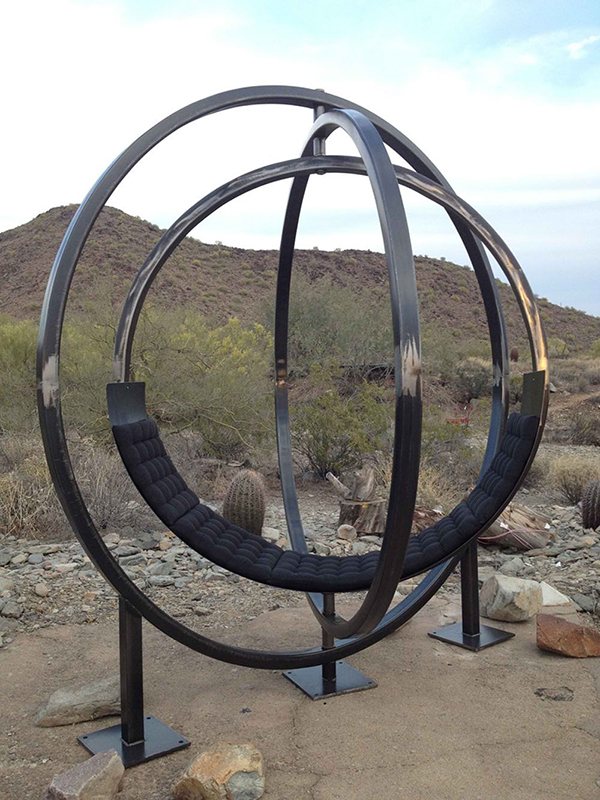 But it doesn't mean you can't get your own elegant lounge chair because you can always order one.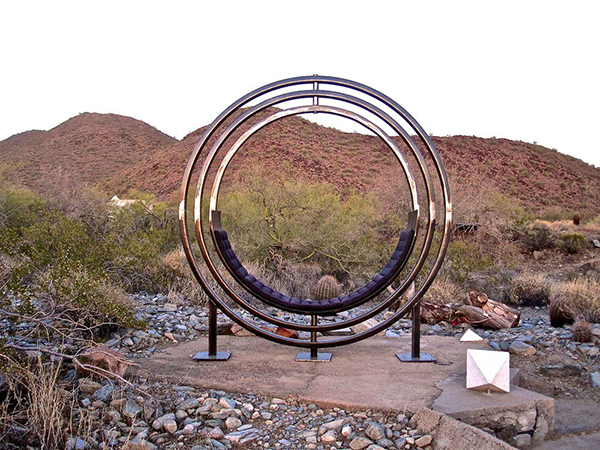 And we are sure that once you have this orbit lounge chair, you will be proud of your garden!
Isn't this a charmer? It sure is! It can even be a romantic spot in the outdoor space with the Etazin Lounge Chair in it. It's curved lounge and the large ring around it is very stunning that it will make anyone turn its head towards it. How about you, would you love to have a chair like this for your yard?