20 Stunning Outdoor Pallet Furniture
We have seen a couple of lists that showcase designs of pallet furniture in the internet of from any DIY magazines and the like – but for today, we will be adding more to that – with the 20 Stunning Outdoor Pallet Furniture! This is one list that showcase seating designs either as sectionals or same old, same old regular seating we see indoors.
Below are photos that I am sure will show you a couple of sample designs that you can make yourself, ask someone to personalize for you or something you can buy. Some of the pallet pieces here come in their original look and was just water-proofed and put altogether, somewhere specially made for the home-owners too, take a look below!
1. Berkshire Residence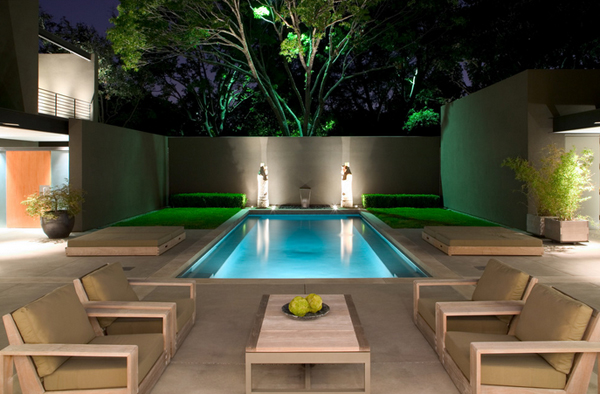 The overall look of this space is just gorgeous! With the swimming pool and the greens on the side – the pallet seating just completed the entire contemporary look to this Dallas space.
2. Blasen Gardens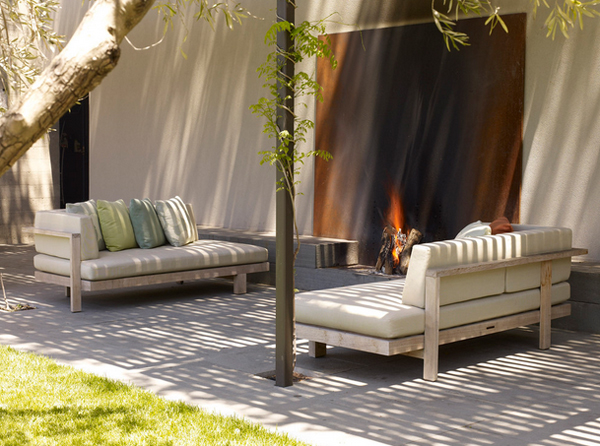 The simple design of this seating makes this lovely garden have character.
3. Bondi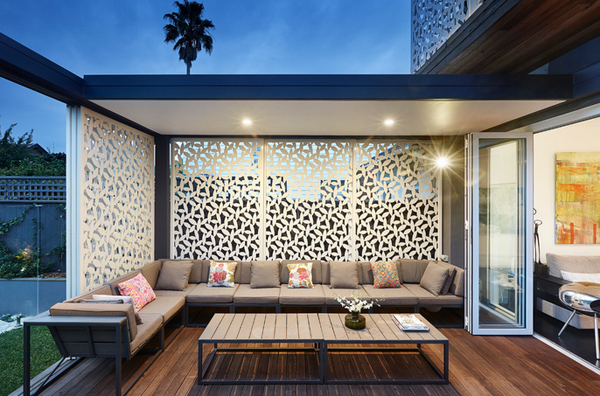 Look at the stunning screen on the sides of the outdoor seating area.
4. Cape Cod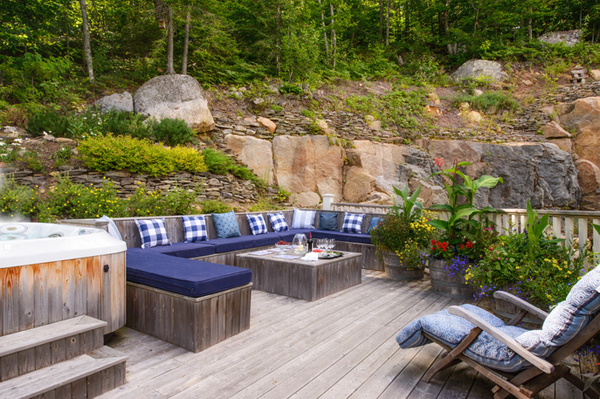 The use of the seating as a retaining wall is one way of merging your furniture with nature.
5. Hamptons Waterfront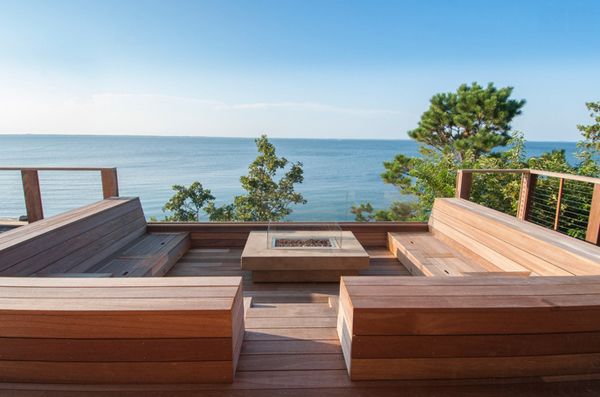 These is a great seating area with built-in storage in them. The rawness of the pallet is really refreshing.
6. Lake House Two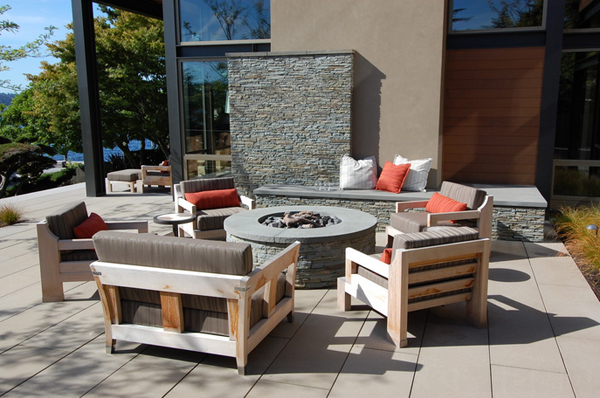 This is one cool seating area with an awesome fire pit in the center.
7. London Residential Garden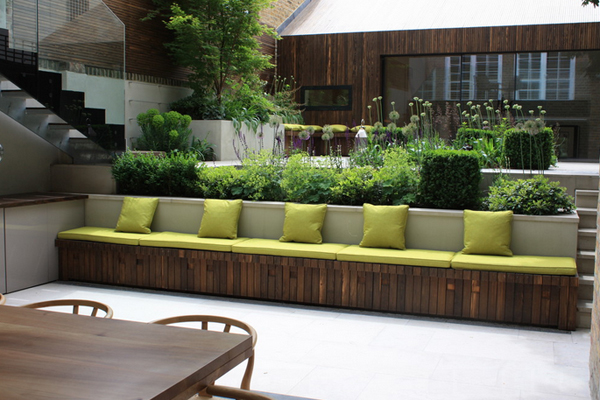 Cool sleek tiered garden with awesome pallet seating with green cushions to blend with the natural decor which are the plants.
8. Modern in Bed-Stuy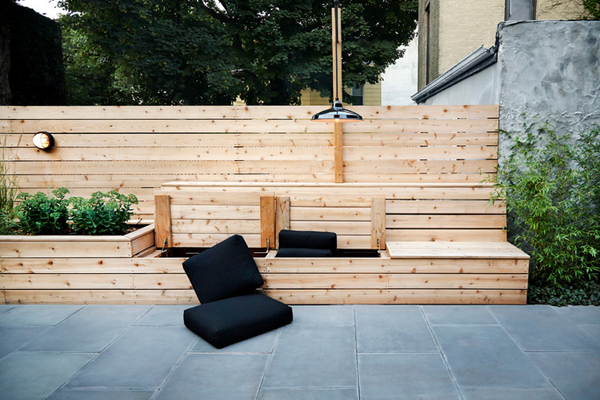 A long row of outdoor benches can be a major boon when it comes to storage. Flip up the lids and find a roomy area inside for stowing beach and sports gear plus extra outdoor cushions.
9. Modern Tropical Courtyard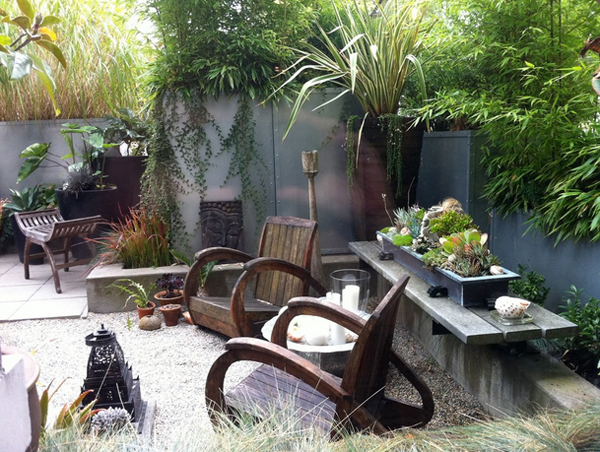 This modern tropical courtyard garden has a small patio area with a dining table for four. Succulents in a copper trough container are a focal point on the built in bench.
10. Montagu Square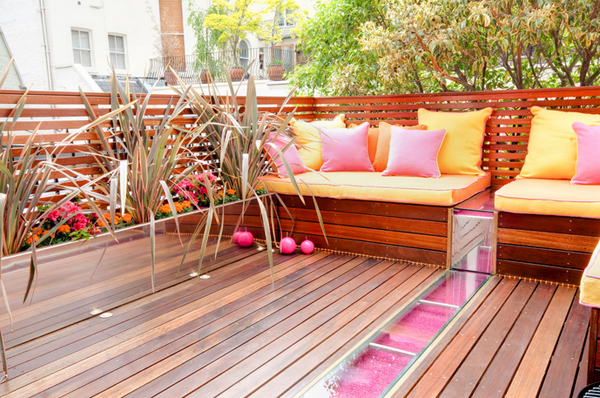 This sure is one funky seating area for your outdoor seating area.
11. North Willoughby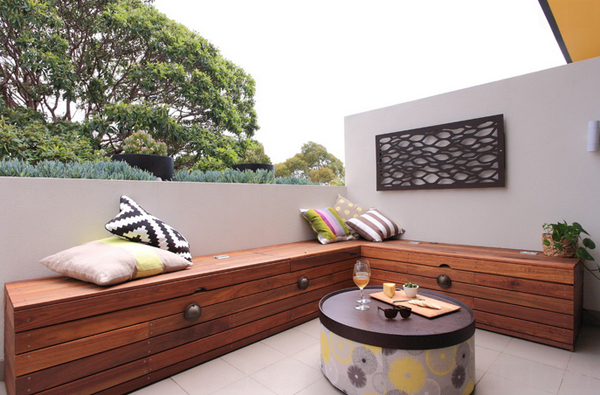 I like the artwork on the wall and the colorful and fun pillows; note the circular coffee table too!
12. Notting Hill Roof Terrace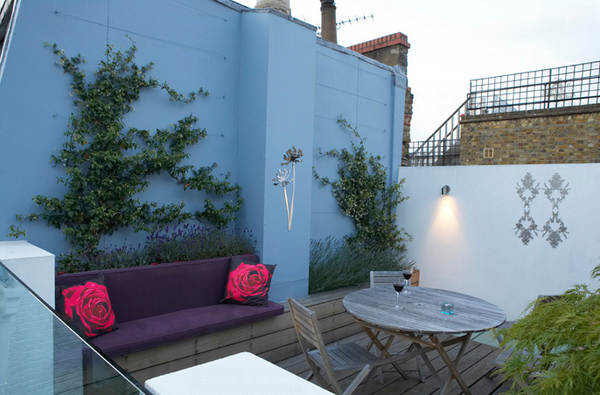 The walled side of the deck could be done like this, with wires for plants to climb.
13. NYC Custom Roof Deck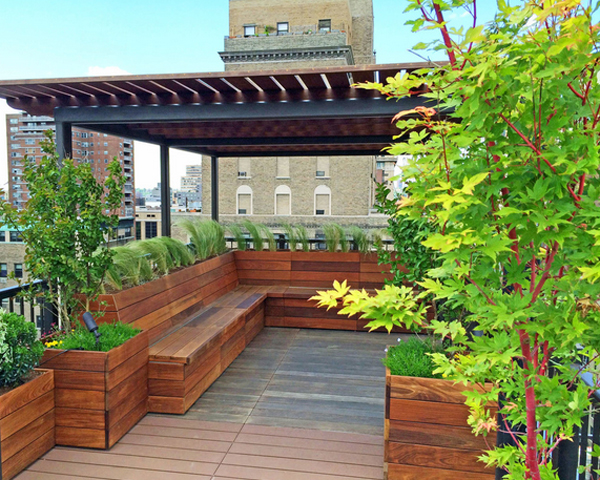 This custom roof deck in Manhattan's Chelsea neighborhood features lightweight aluminum decking, ipe planters, an ipe and metal pergola, and ipe benches with built-in storage under the seats.
14. Peacocks and Pallets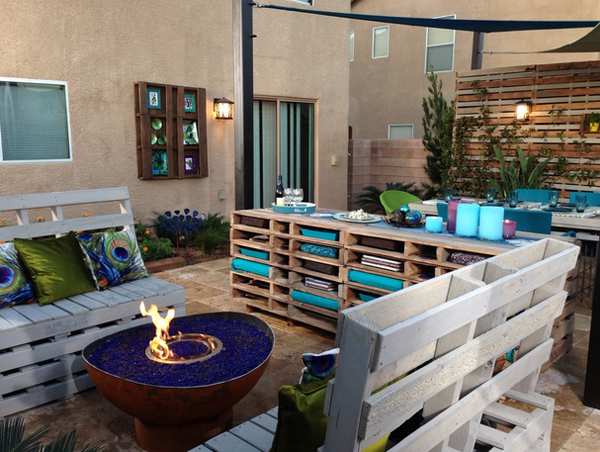 The pallet furniture in here is simple but with the peacock decor and the central firepit – this space is so much interesting.
15. Roof Terrace Central London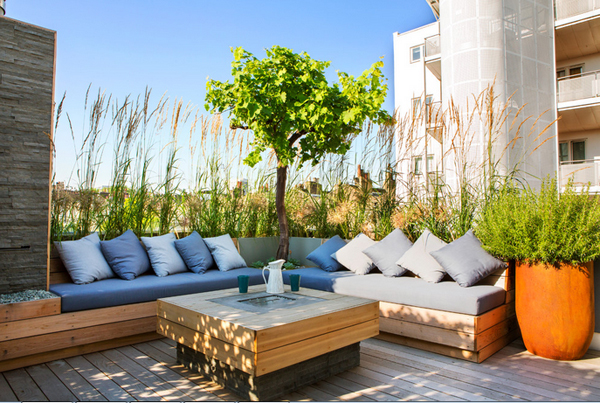 I totally love the colors of the pillows and the cushions on the pallet sectional in this London deck; the table is pretty awesome too!
16. South Beach Penthouse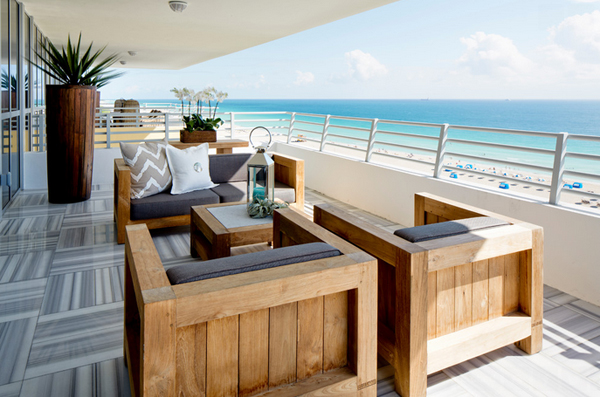 The clean lines of this outdoor furniture compliments with the floor tiles in this space too!
17. Stratford Road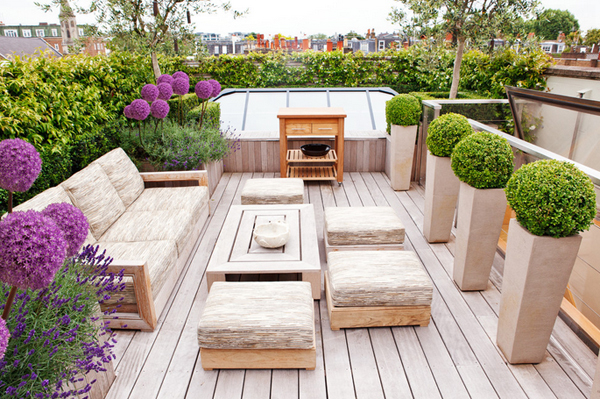 The color pallet in this deck is just stunning! The neutral color palette is so simple but beautiful and the plants too!
18. The Home of Wendy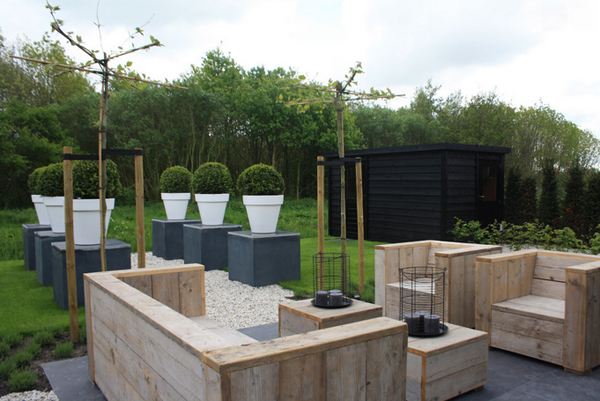 This is a new residential area, and the views from the kitchen, living room and bedroom remain unobstructed. "The garden is located on the edge of a nature reserve," Wendy den Ouden says. "Each season brings with it a different view."
19. Warwick Private Residence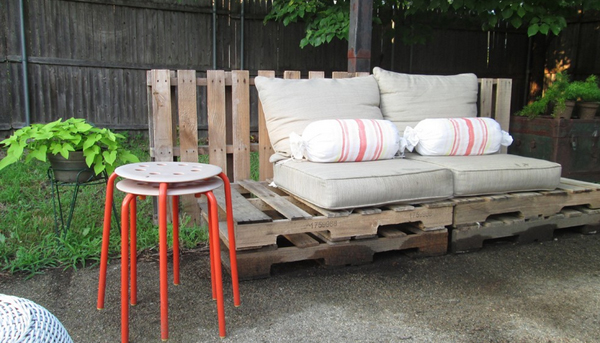 Stacked wood pallets can make an almost-instant outdoor bench, love seat or daybed. You can buy salvaged pallets, find them on Craigslist or see if local stores have any they want to get rid of. Paint them first if you want, then top them with thick cushions and toss pillows.
20. Broida Residence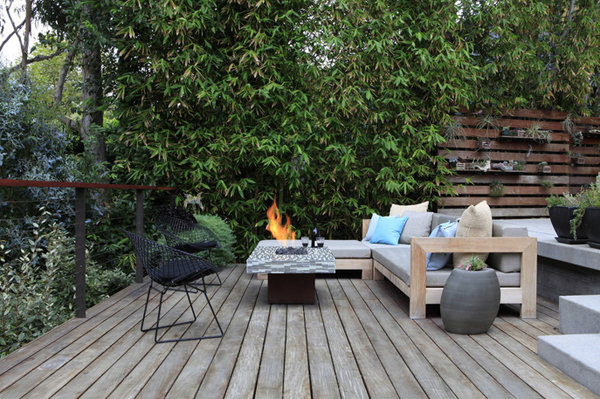 All these greens in this deck sure makes the furniture and the flooring really beautiful.
If you liked this list of 20 Stunning Outdoor Pallet Furniture, you will love the other lists we have about coffee tables which was featured a while back. They are not only crafty but also really beautiful way of re-purposing materials that served a totally different purpose to begin with. DIYs are available online for you to check out too. More to come in Home Design Lover!