22 Gorgeous Printed Wing Back Chairs
If you want a wing back chair, you might want to try the ones with creative prints for an artistic touch in your home.
Although for some, chairs might be all the same- with a seat and a back and yes, it is used for seating. But in truth, chairs come in different types and design. We have featured various chairs already which also vary in style for modern or traditional spaces or even baroque ones. Today, I decided to create a list of the type of chairs that I have learned to love. This is the wingback chair. I just like its look with that wing at its back that would often extend to the armrest. But even the wings come in various types too. Mostly would have the flat and scroll wing styles but other versions that are more imaginative have bat-wings or butterfly wings for the chair. Whatever that is, I found it all lovely!
I remember doing a similar list like this before but with modern versions of a wingback chair. For modern ones, they look sleeker with less decorative styles but still have that "wing". When you see baroque ones, there are intricate curves and styles. But what were are going to show you today are wingback chairs with different prints. I honestly love this one! You can easily identify modern ones or traditional ones because of the prints. But of course, I prefer the artistic prints of the modern ones. But then again, you will find the rest of the chairs very beautiful! Come and take a look!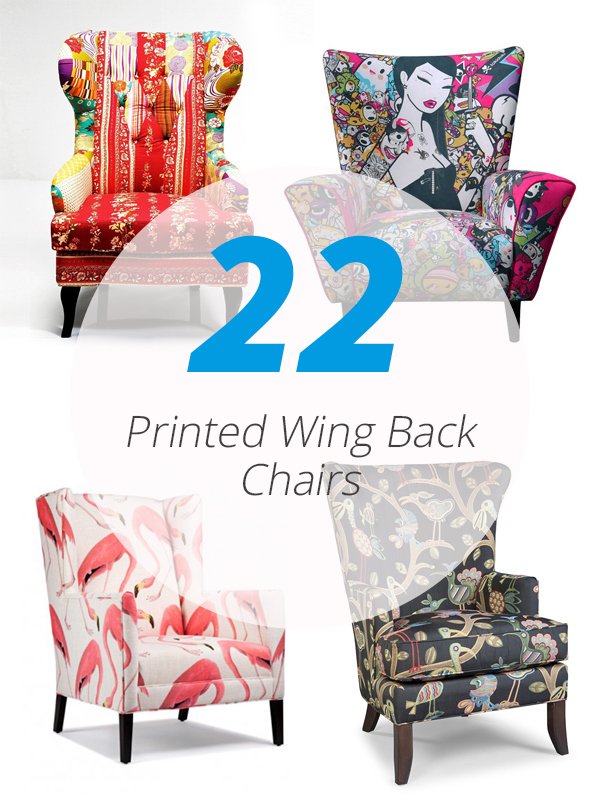 1. Tokidoki Singapore Wing Chair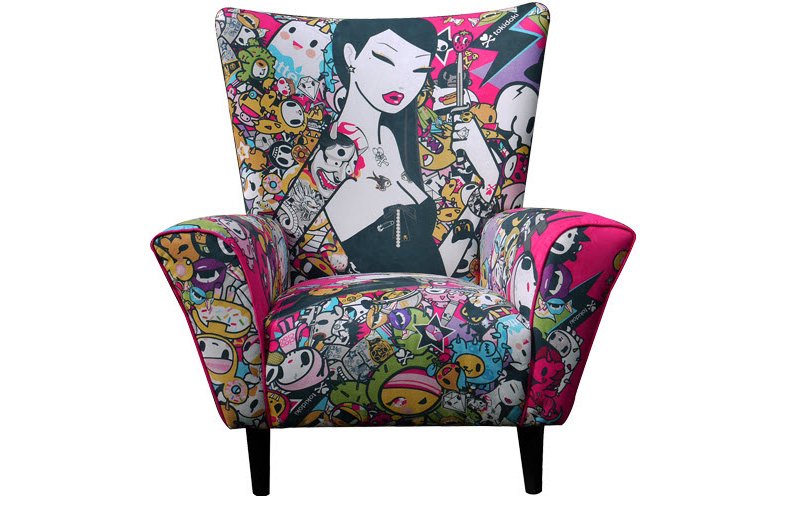 A British classic chair was given an up to date twist with a graffiti design from Tokidoki. I so love the design of this one. Aside from that girl, the tiny details of the art work make it look very beautiful. I would love to get one of this to be paired with plain colored chairs in the living room for a modern eclectic feel!
2. Laurant Floral Tufted Delilah Wingback Chair
This floral chair features a tufted back with dramatic rolled wings, a roomy seat and an exclusive floral design printed on linen-blend upholstery. This unique wingback chair is an on-trend update to a classic silhouette.
3. Flamingos Original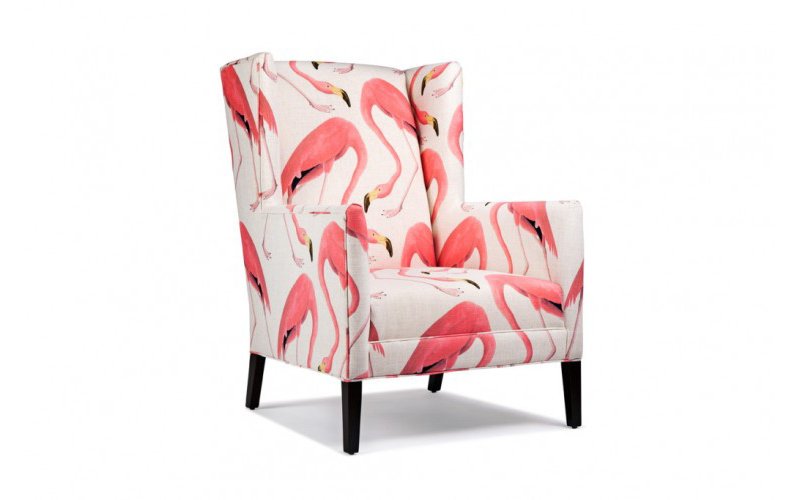 Flamingos! Aren't they cute? They sure are. I do love how these little loves are printed all over this wingback chair.
4. Floral Patchwork Flower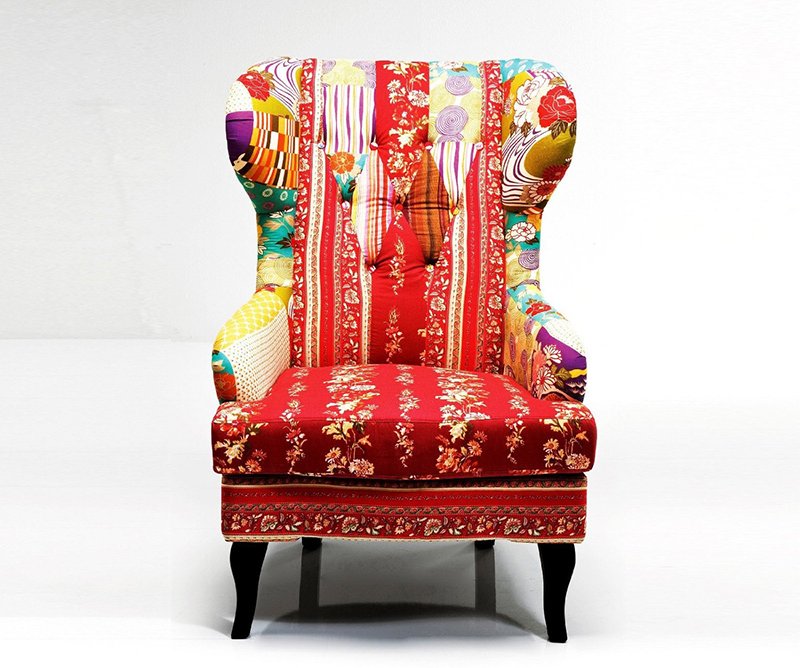 There is something about patchwork that I like. Maybe it's the colors or maybe it's the exciting mix of patterns on it. Whatever that is, this chair is just lovely and would even be a stunning piece for a shabby chic space!
5. Neyland Biscuit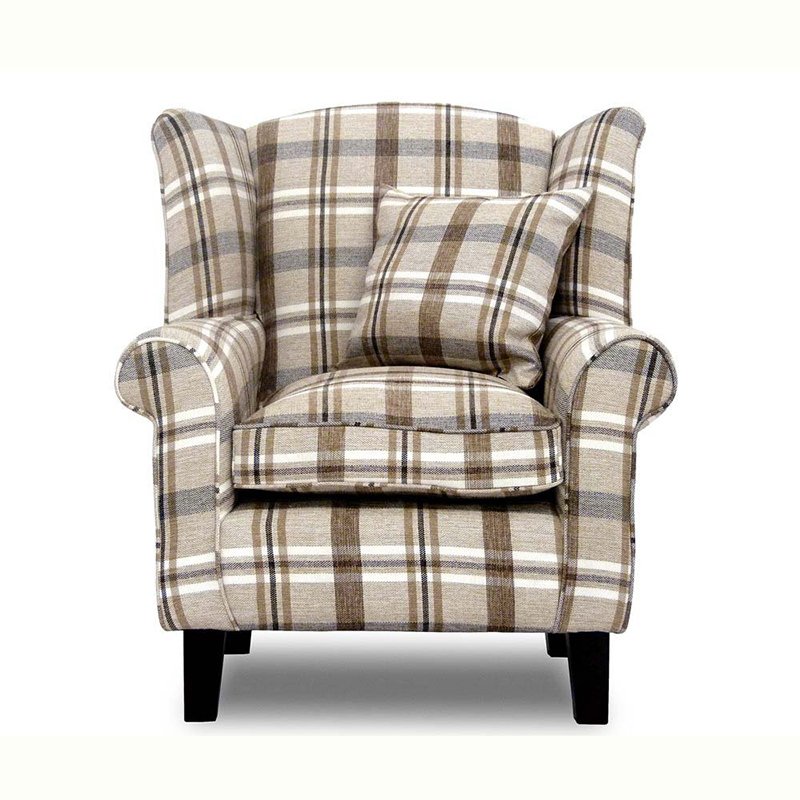 First look at this chair will make you feel oldy-oldy. It does bring me back to some classic storybooks where kids get to sit on chairs like this for stories or where a chair like this one is seen in the living room scene. Oh well, now this is a chair with so many flashbacks indeed!
6. Anna Scroll Chesterfield Wingback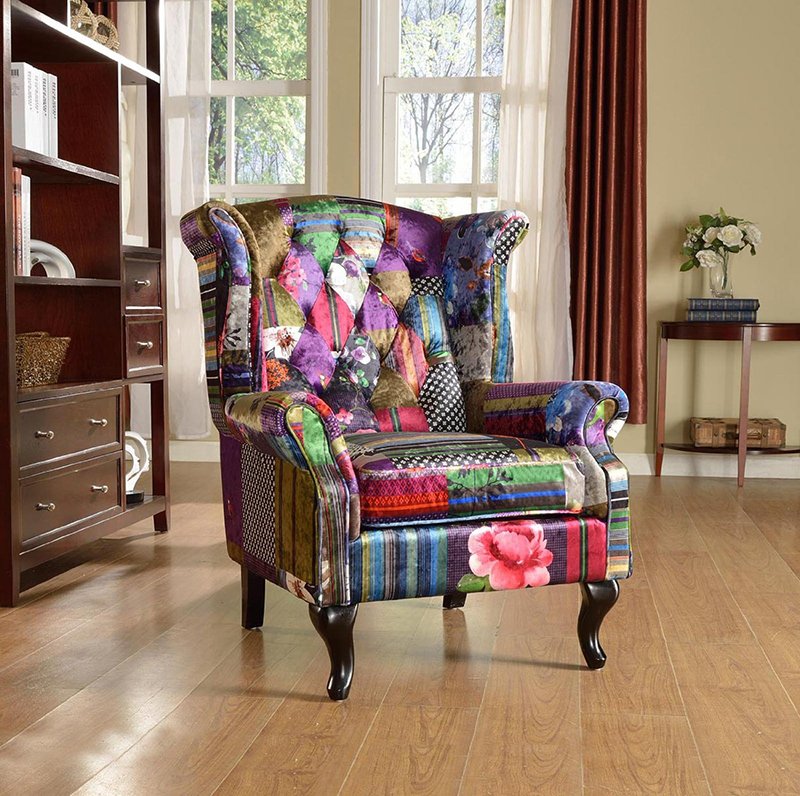 This chair has foam filled backs and pocket sprung seating ensuring a supportive and comfortable seat. It is fully upholstered in an eclectic mix of luxury fabrics which give it that sophisticated appeal. The scroll arms gently curve while its hardwood feet have a stylish design. This chair is a combination of traditional and contemporary style.
7. Zutto Cherries Wingchair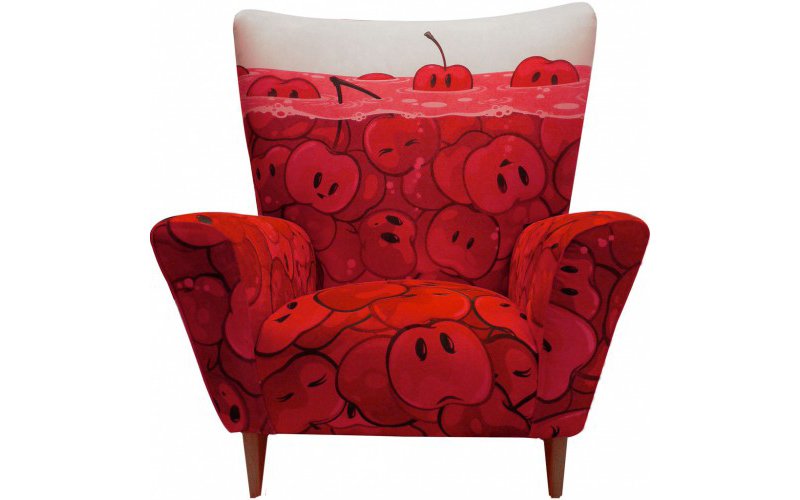 These cherries are nothing but cute! It reminds of the cherry bomb we use for Plants vs. Zombies! Lol! But this has a different them with the cherries all soaked in wine or some liquid. It does have a bit of a 3D look.
8. Wingback Chair in Alessandra Teal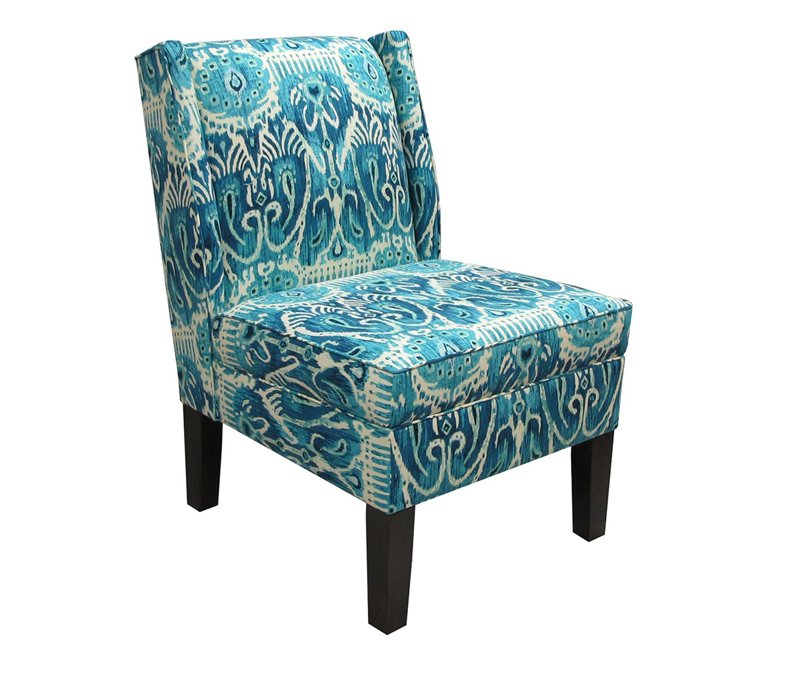 If you want a chair with colors of the sea, then get this one. This could be perfect for your home whatever is your style or motif. Just make sure that you will not over do the decors or add so many patterns to avoid a busy look.
9. Children's Patchwork Wingback Chair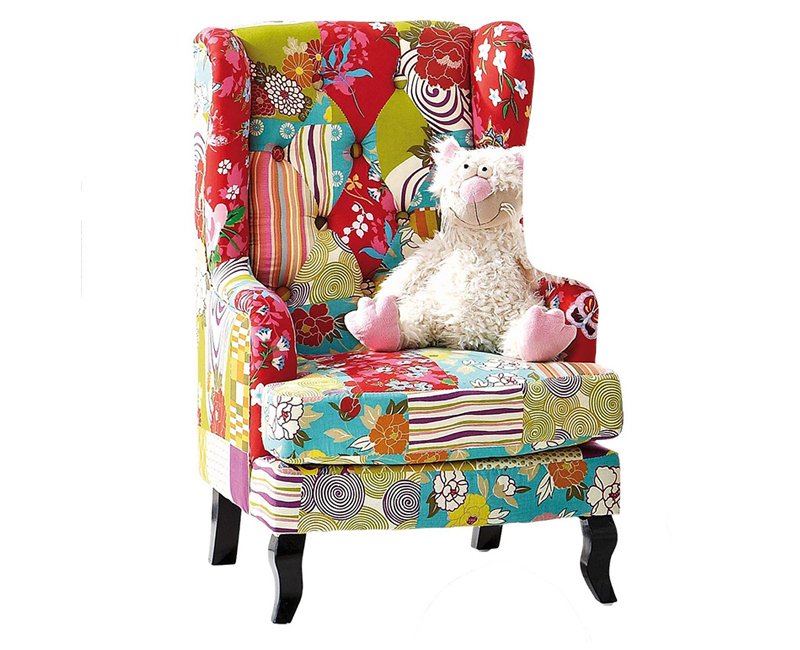 Super cute! With or without that stuffed toy, this wingback chair is love! Just look at all the patterns on it! Isn't it a beauty? It does look childish too but the stylish and fashionable type.
10. Curious Embrace Wingchair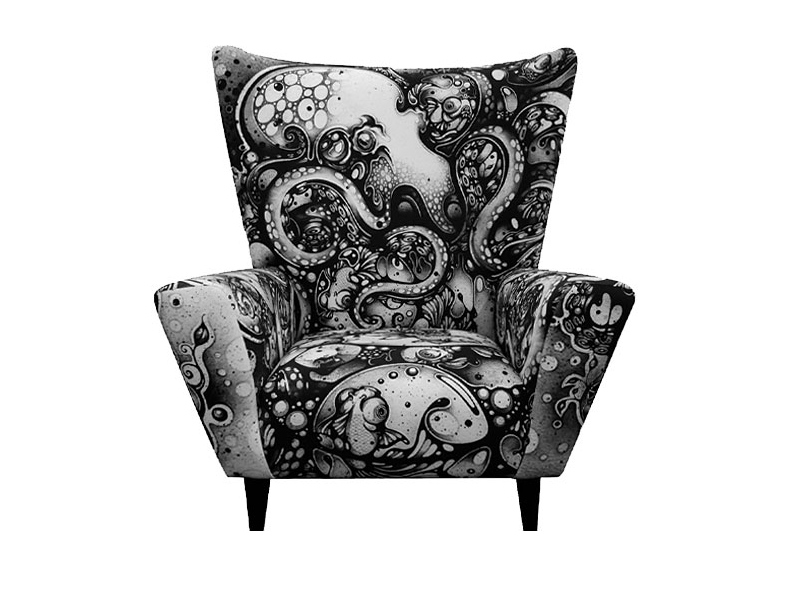 If you are a man and you want a super cool wingback chair, here it is. It does look a bit creepy but this will draw attention wherever you add it!
11. Alec Wing Chair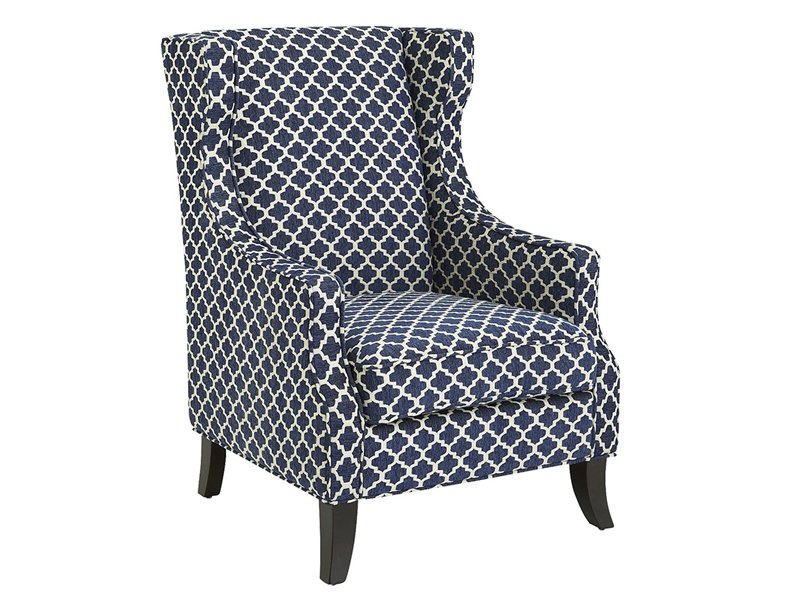 The traditional profile of a wingback chair was being made simpler and friendlier in this design. It is built on a hardwood frame, upholstered by hand, and then fitted with a tailored box cushion. This is a refined, welcoming chair that, truth be told, has a warmth all its own.
12. Ezra No. 1 Chair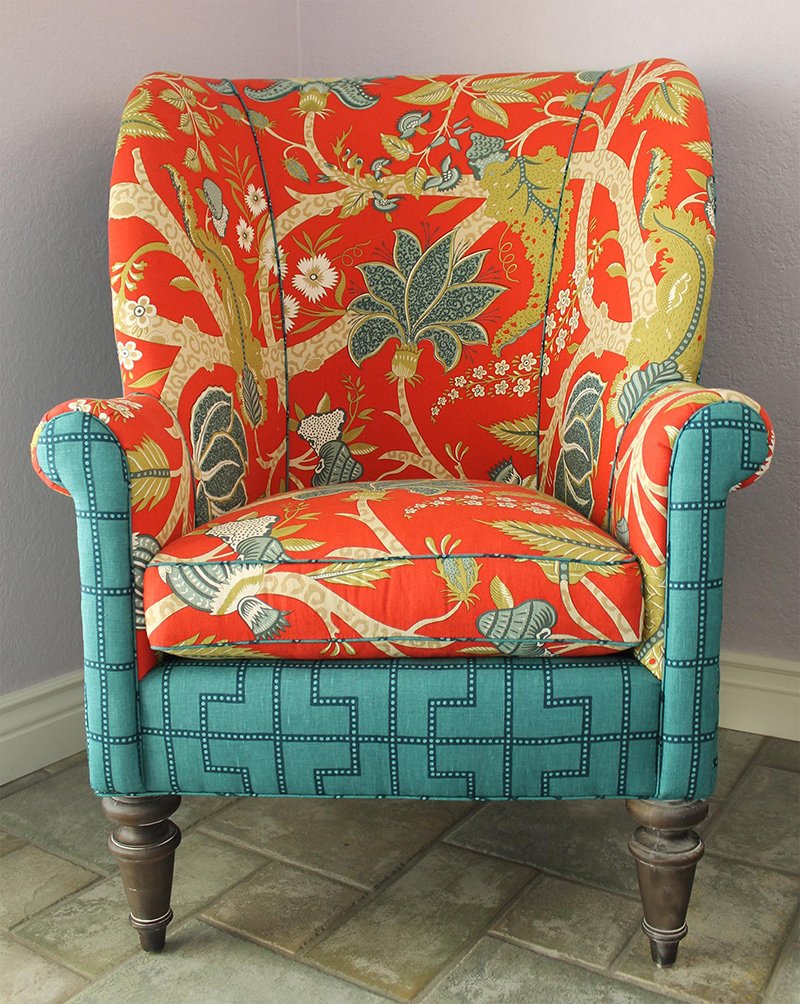 The silhouette this chair is a fresh modern take on the classic wingback chair. It lends itself to any interior and will undoubtedly become an instant conversation starter. One would surely feel comfortable on it whiles its rolled arms make it the perfect chair for lounging and reading./p>
13. Davis Wing Chair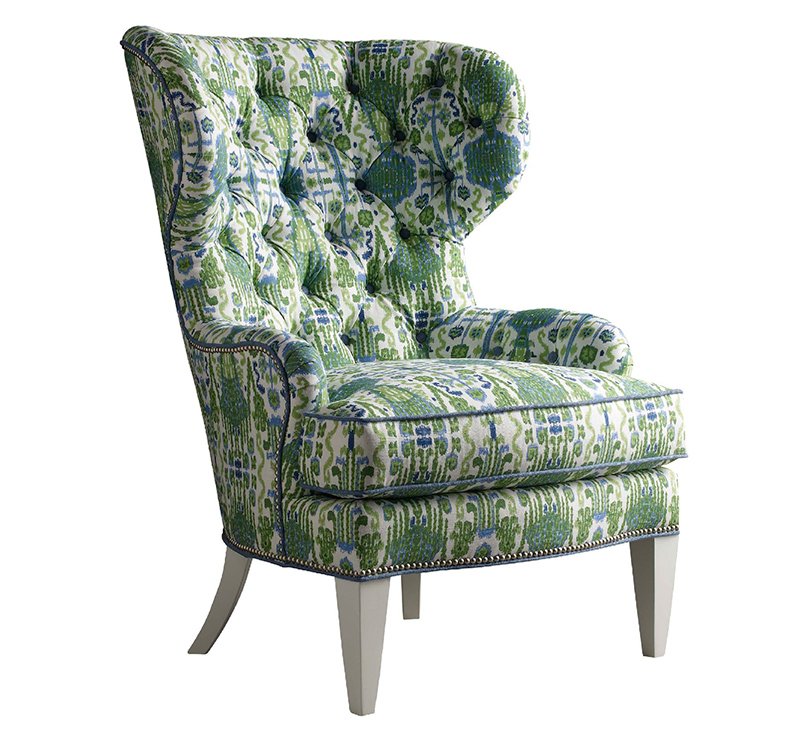 Comfort, style, and picturesque details are all seen in this brilliant design. It showcases the harmonious combination of dependable versatility and refreshing aesthetics with invigorating appeal.
14. Vogue Glamour Feature Wing Chairs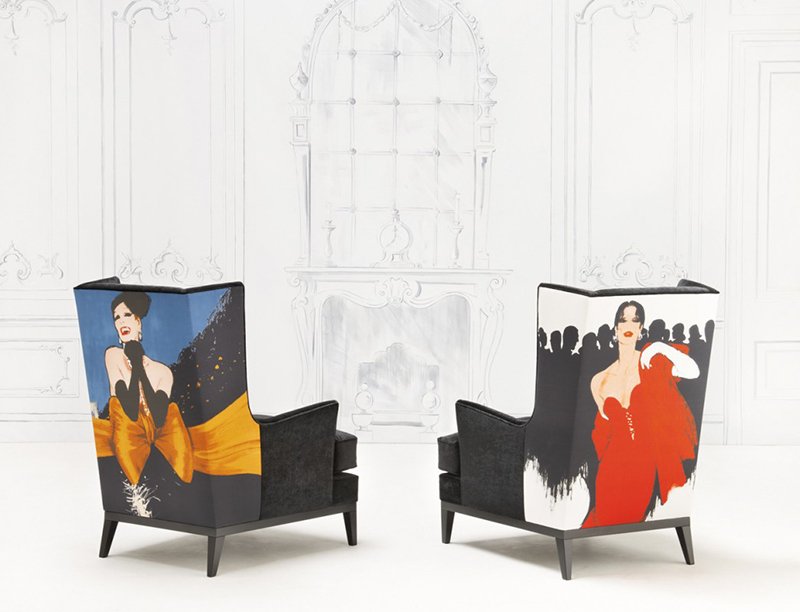 Isn't this a fashionable chair design? Well, it sure is because of those glamorous ladies. This bespoke chair is digitally printed inspired by 1980's and 1990's Hollywood glamour. It has that exquisite and unique feature that would to suit your style and decor.
15. Parchment Natural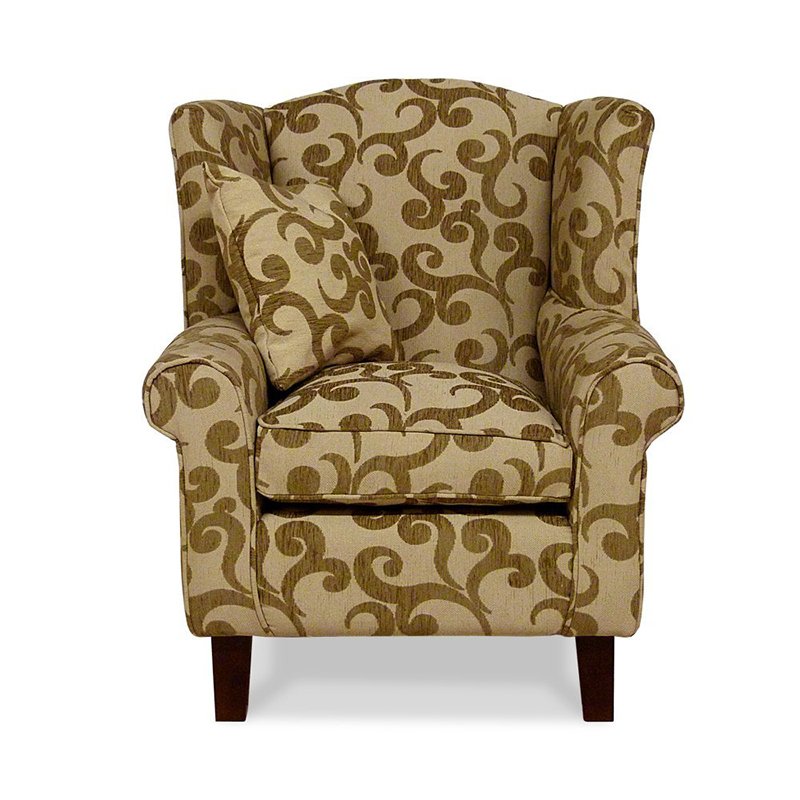 Another chair that has that classic look on it especially with the colors it used. But this will look lovely when you combine it with other bright colored pieces.
16. Wing Chair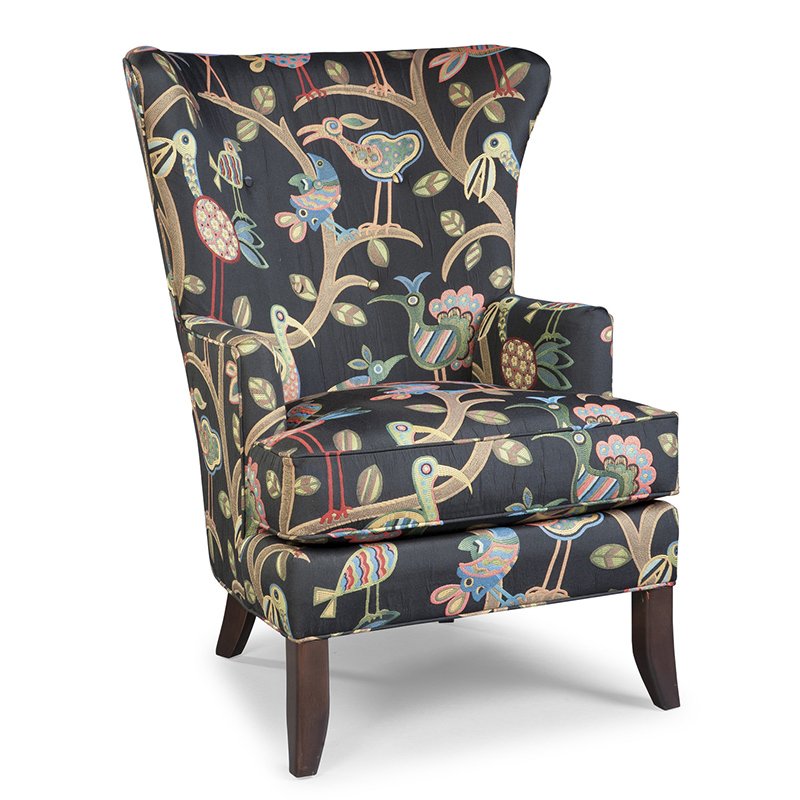 This wing chair has birds printed on it on against a black background. Well, the birds look different because this is an artistic approach to design.
17. Kozyndan Tossed Wing Chair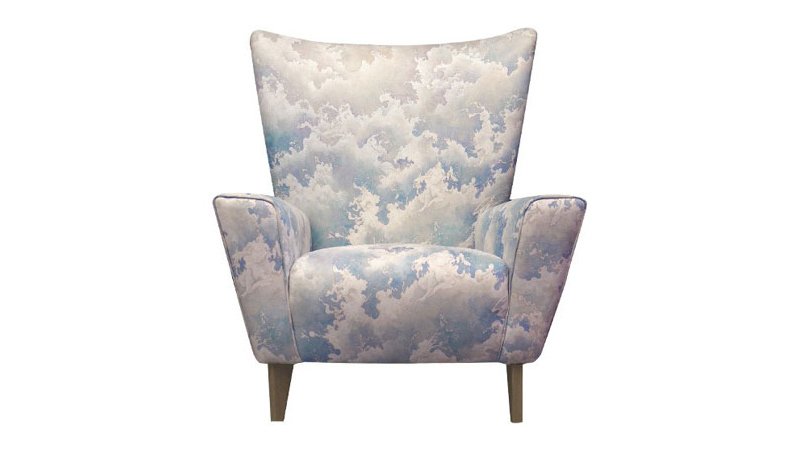 I am not sure if this is spilled milk or water or is a group of clouds. What I know is that this print gives a soft and light feel to the entire area. Do you agree?
18. Chippendale Period Wing Chair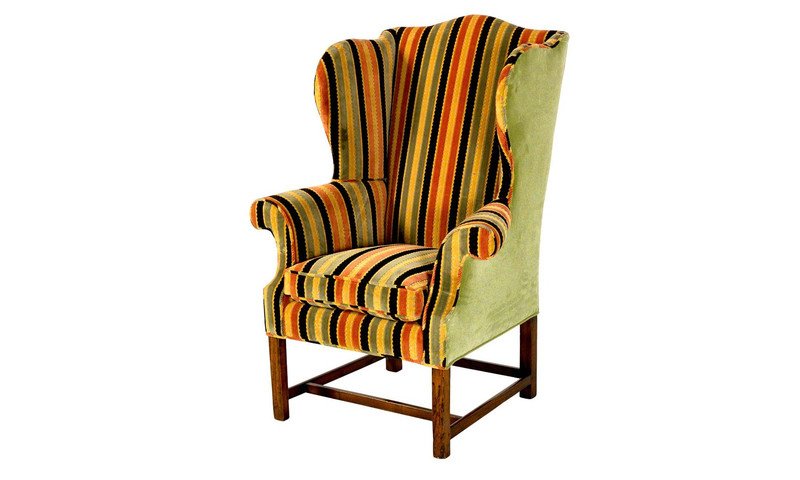 This Chippendale period mahogany wing chair has square legs connected by stretchers. It has fine proportions and shape. The colors of the stripes look lovely too.
19. Wing Chair Fireside High Back Armchair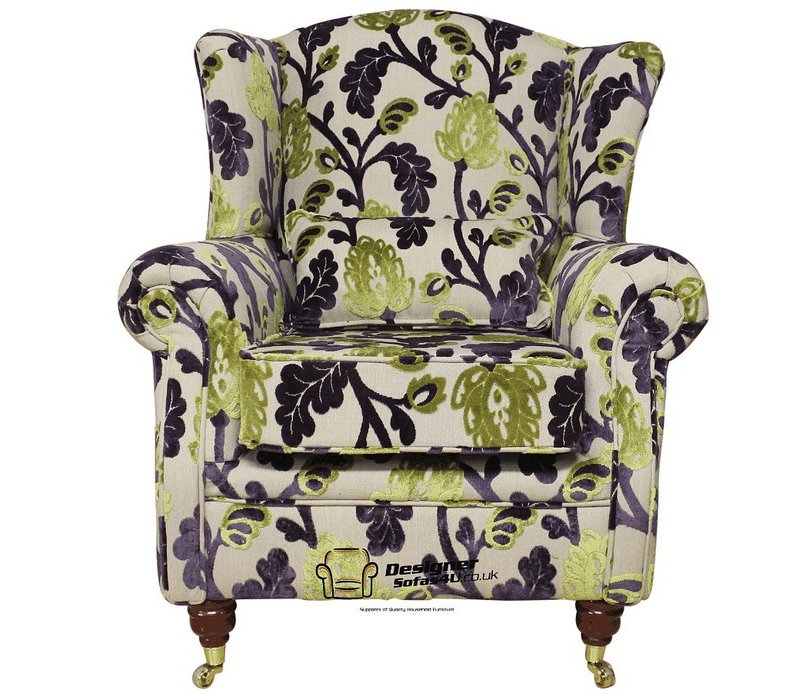 This is a traditional wing chair that has polyester fiber seat cushion and high tensile comfy cushions. It features hardwood Turned Mahogany Brass legs with rollers. It is covered with leaf prints that look sophisticated.
20. Fiona Transitional Upholstered Wing Back Chair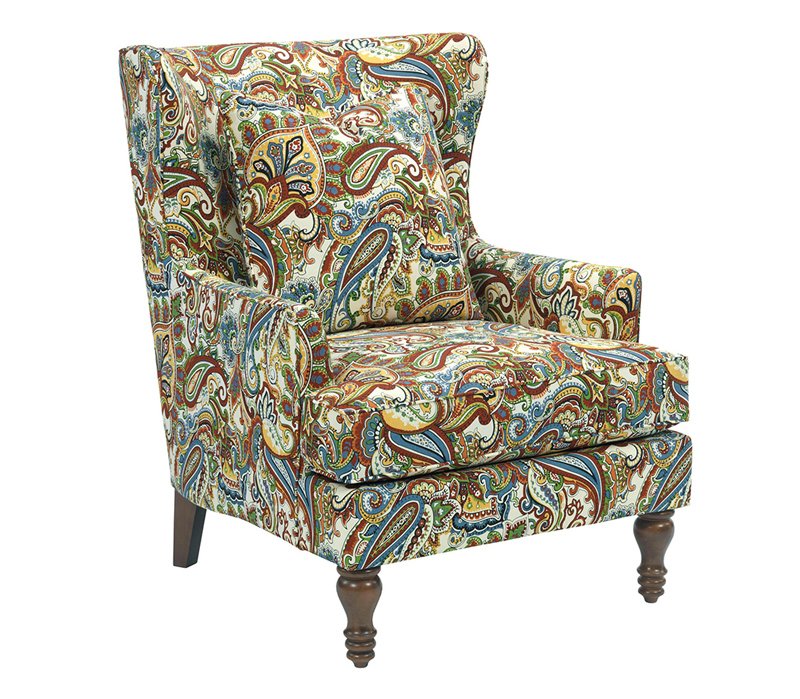 This one is a fun piece that can fit into a wide range of home decors. It features a low, in-set track arms and a rounded wing back silhouette with a unique design that perfectly combines traditional and contemporary elements.
21. Queen Anne Wingback Chairs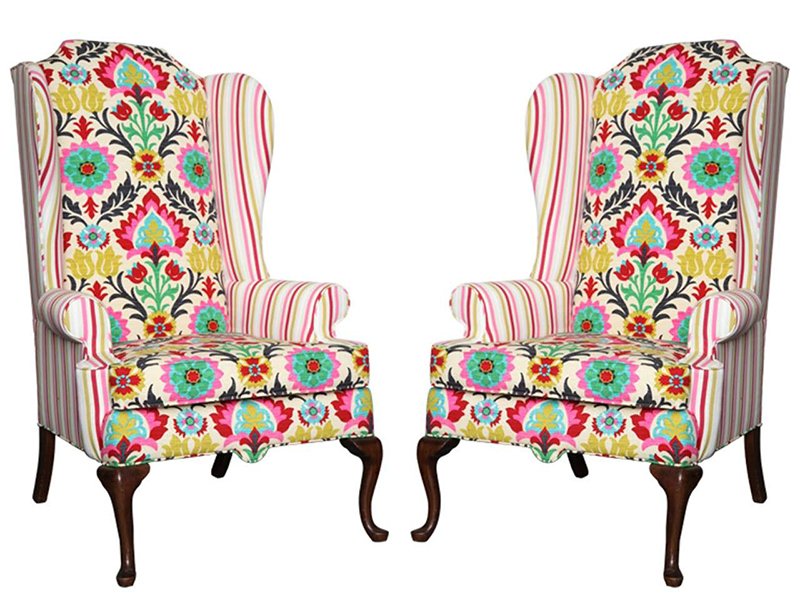 This is a cute pair indeed! These chairs were reupholstered with an ethnic twist, using a Suzani and striped textiles. The mahogany cabriole legs were also refinished. This chair is perfect for a summer house or cheerful day to day living.
22. Fireside High Back Armchair Quartz Floral Turquoise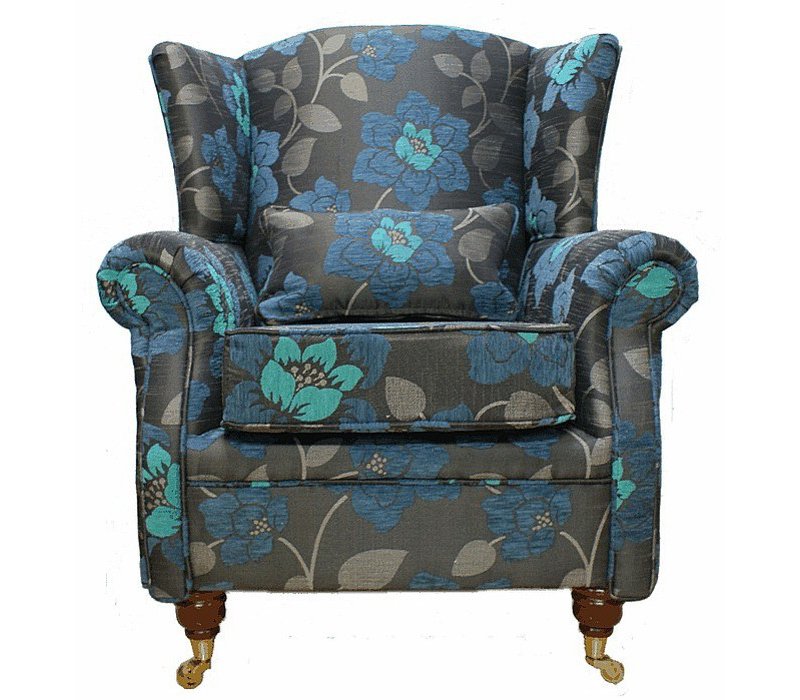 Big flowers in blue and green with gray leaves are printed against a black background. There is something really nice about this chair that I just can't explain! I guess it's the combination of colors that made it look beautiful.
Lovely list right? Who would expect that chairs can actually be as fashionable as this? Well, I did! That is why I wrote this list because I found all those chairs very stunning! You might think that chairs like this just looks so busy for the home but it depends on how you use it. It would look best for homes with plain walls and not the wallpapered ones. You can also add them as accents to a living room set with neutral colors. Adding one printed sofa will do the job! And it works every time! I know all the chairs here are pretty but have you picked one that you love most? Tell me in the comment section why you love that certain type!