Accent Your Home With 15 Striped Ottoman Designs
We have done different round ups of ottomans for Home Design Lover and we are sure you liked most of them. You have seen chic ones and modern ones. There are even those that have unique designs and those that have French Country style. Ottomans also come in varying sizes and shapes to fit your home.
But one style that will always look trendy are those that has stripe patterns. It doesn't mean that just because the pattern is the same that it will look boring and monotonous for all items with this design. You are wrong because there are many different ways to use stripes just like what you will see in this collection of striped ottoman designs.
Stars and Stripes Ottoman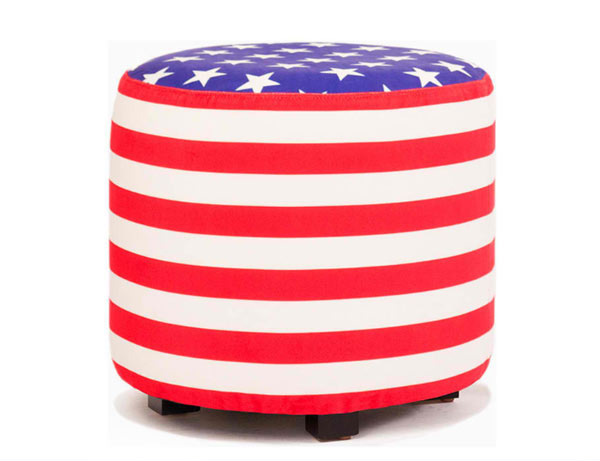 You can show your patriotism as well as your love for stars and stripes with this festive accent furniture that can also double as a table.
Howard Elliott Ribbon Willow No Tip Block Ottoman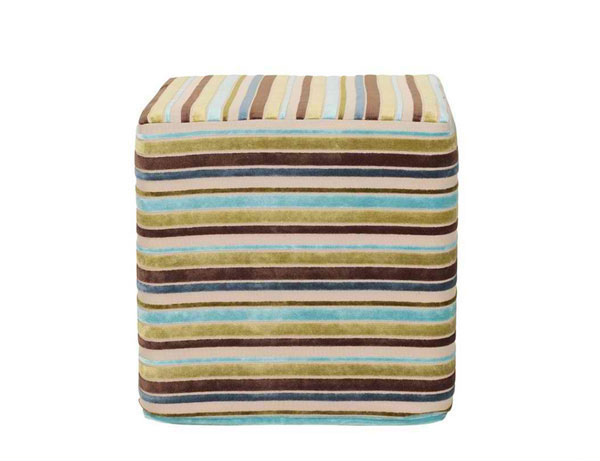 Dense light-weight foam and topped by a soft, high quality foam results into a sturdy and comfy ottoman. It has lovely colors for the stripes too.
Botao Stripe Sectional Ottoman
Any space will be brightened up with this whimsical piece in bold colors for the stripes. This sure is one of our fave items in the list!
Cancun – Multicolor Pouf
Vibrant color combinations in thin stripes wrap this eco-chic pouf.
Red-Fuschia-Chalk Box Ottoman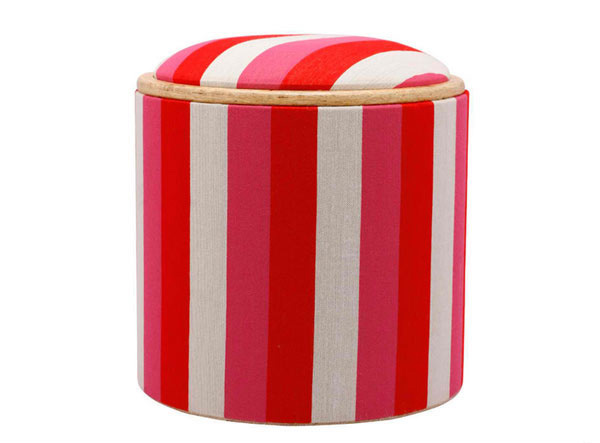 This isn't just lovely in pink and white but it can also be used as a stool, side table or extra storage. The candy stripes are just lovely!
Kenya Ottoman Cover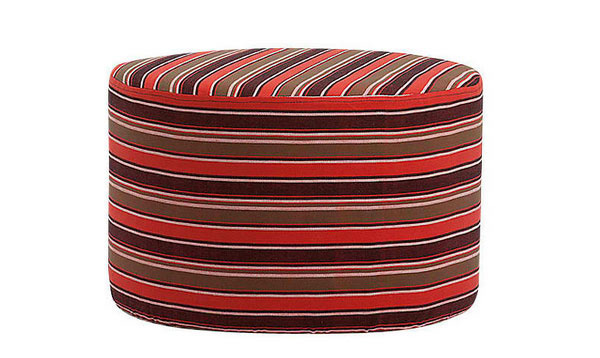 This isn't just a pretty ottoman but getting this will help a single or a widowed African woman since this is made by Turnstone in partnership with the philanthropic organization 2fysh.
Roads Black Ottoman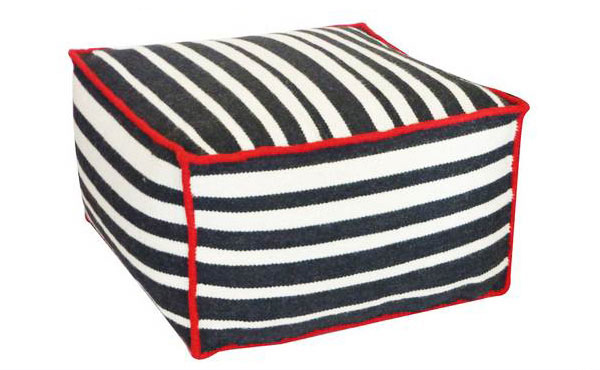 A handsome ottoman in black and white that has red linings on the sides too. This could be perfect for a board game or even for mere relaxation.
Orange Thick Stripes Ottoman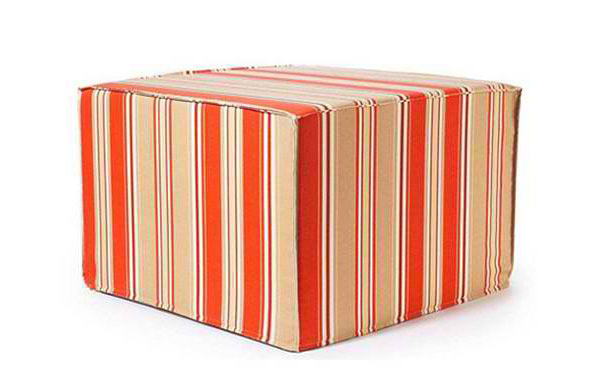 Large and thin stripes were combined for this ottoman in orange, You'll love this piece for sure!
Black and White Canopy Stripe Upholstered Cube Ottoman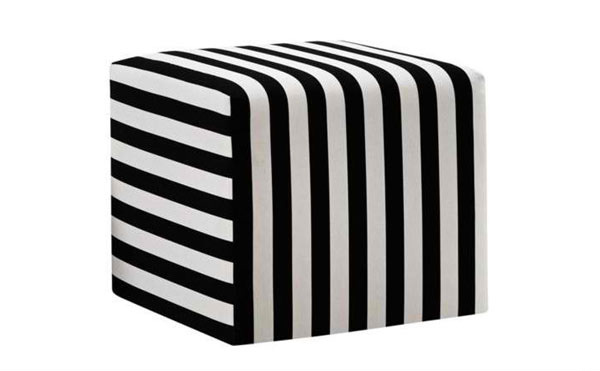 If you want a simple ottoman with a beautiful design that is timeless, this handsome black and white piece will be perfect!
Nautical Blue Striped Ottoman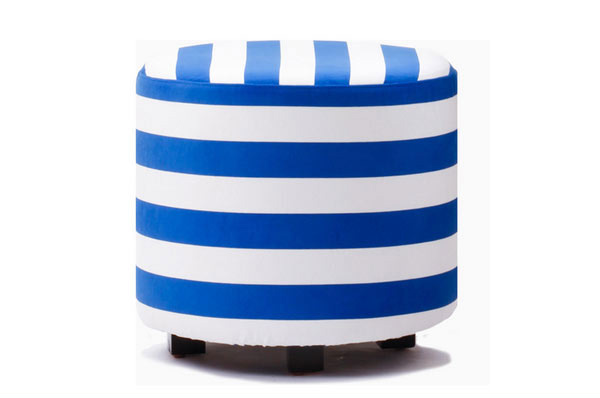 Or you can go for a Nautical look with blue and white combination. This will not just go with the theme of your home but it will also add a stylish punch!
Aguayo-0range Box Ottoman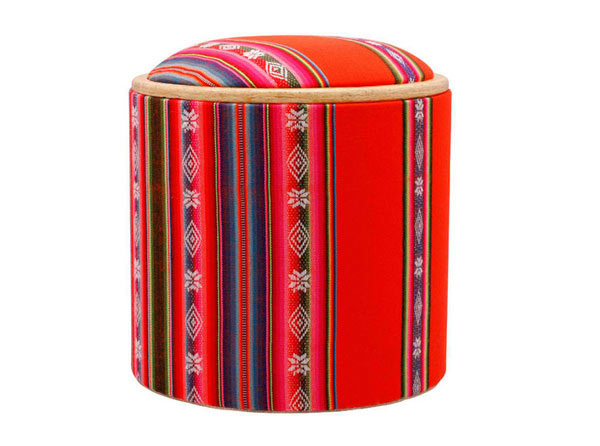 A beautiful piece that doesn't just have stripes but also some shapes printed on it. The base is made from ecofriendly OSB that's padded on one side.
Green, Blue and White Pouf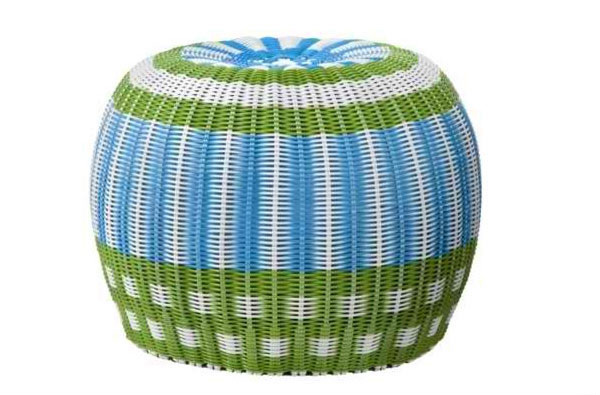 The stripe and color combination of this pouf is fun! This piece can even be good for outdoor use.
Rasta Striped Pouf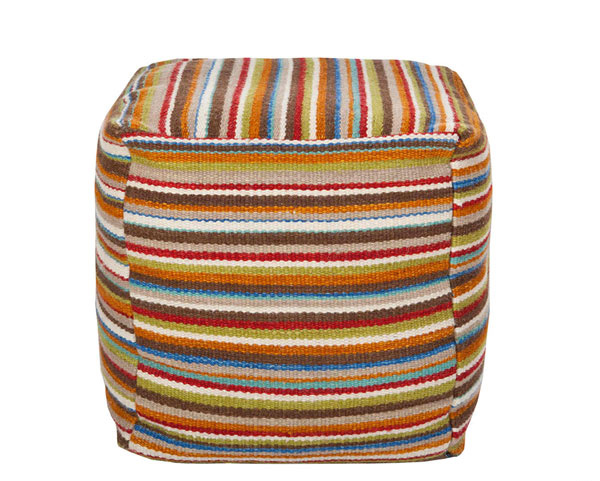 White, red, blue, sky blue, avocado, brown, and taupe were alternately used for the stripes of this square pouf.
Patchwork Blue Stripe Pouf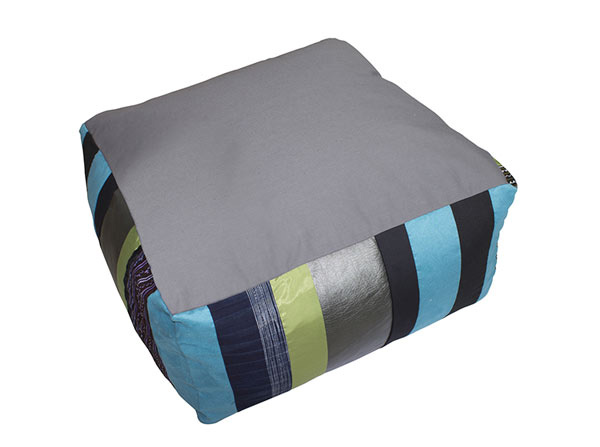 The combinations of gold, silvery blue and grey will make you love this ottoman!
Divine Designs Sunrise Cube Ottoman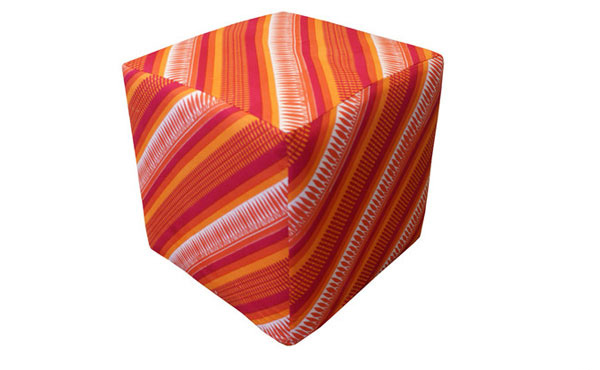 Inclined stripes also look pretty especially if another patterns is paired with it like the ones we see here.
If you are into stripes, this is the list for you! Like what we said, there are really so many ways to apply stripes to an item. One just needs to be creative and the result will be totally stunning! Which striped ottoman did you like best? Well, we have a handful of faves from this list. We hope you do too! If you loved this, you will also like the cylindrical poufs we have showcased before.