20 Kids Art Easels for Future Da Vincis
Art is one avenue that parents need to teach their kids. That is why as early as 12 months, they should be able to take hold of crayons and draw their first line. This is an important stage to develop their artistic side which can be their line of interest in the future. Aid your child for this interest by getting him what he need.
Go to stores and buy him art materials so he can express himself through lines and colors. This is where parents get to receive hand-drawn cards on folded papers which can really be touching and worth remembering. Aside from art materials, you might as well get him an art easel to maximize his talent. So, take a look at a showcase of Kids Art Easels below to develop your little creatives! Who knows, your kid might be the next Leonardo Da Vinci
Magnetic Artist Easel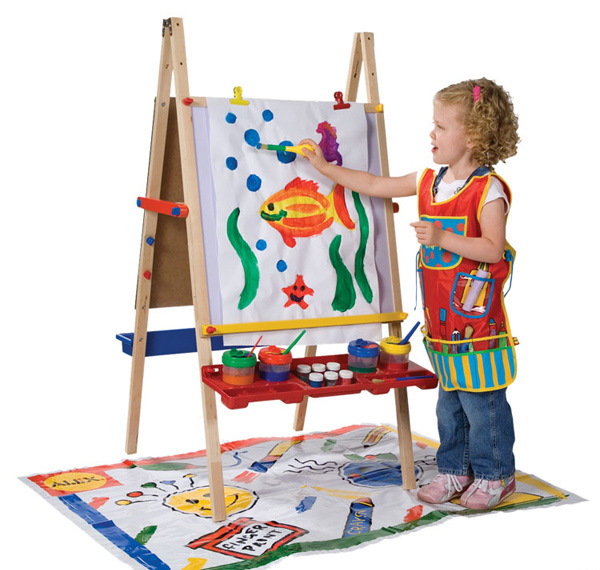 No art is out of reach with this height adjustable easel equipped with a chalkboard on one side, a magnetic wipe-off board on the other and clips to hold the paper sheets.
Police Car Easel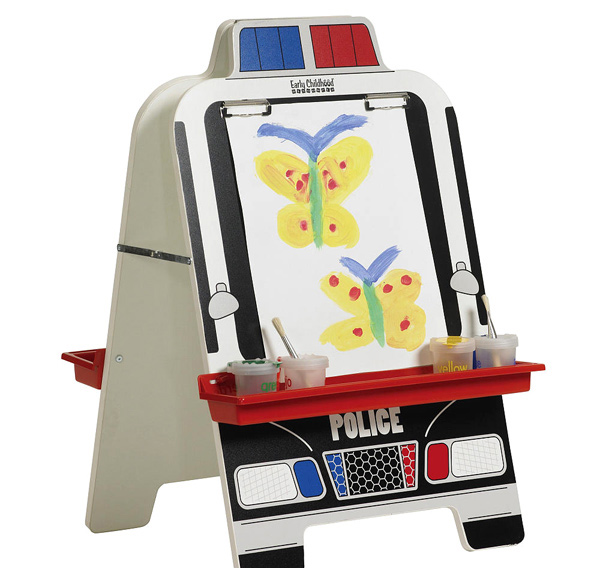 Your little boy would love an easel shaped like a police car!
Easel Tabletop in Natural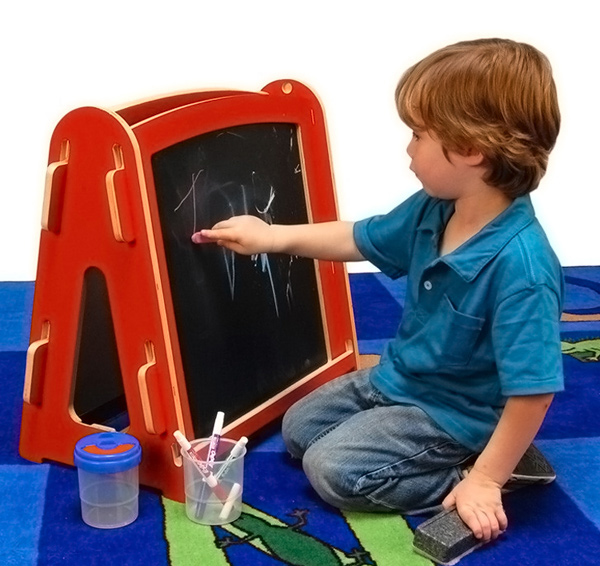 Bring this easel anywhere you want for it can be separated from every piece and assembled back again. You can put it on top of anything where your kid wants to draw.
Easel for Two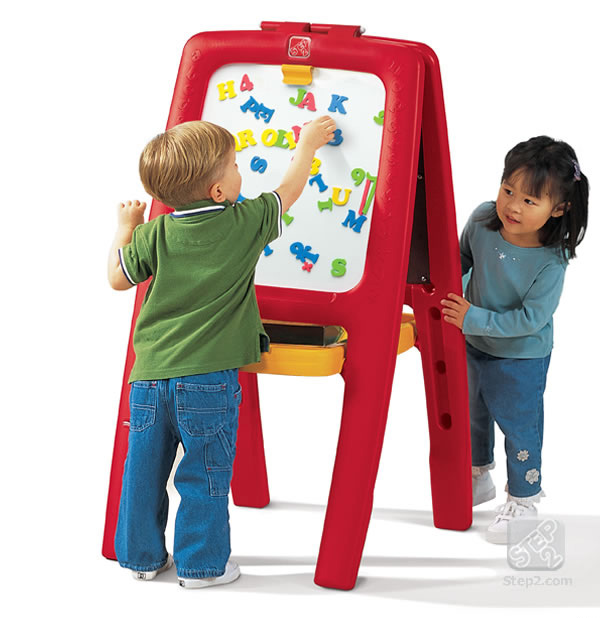 Doing art would be more fun when it is shared with another kid or a sibling.
Crayola Play 'n Fold Art Studio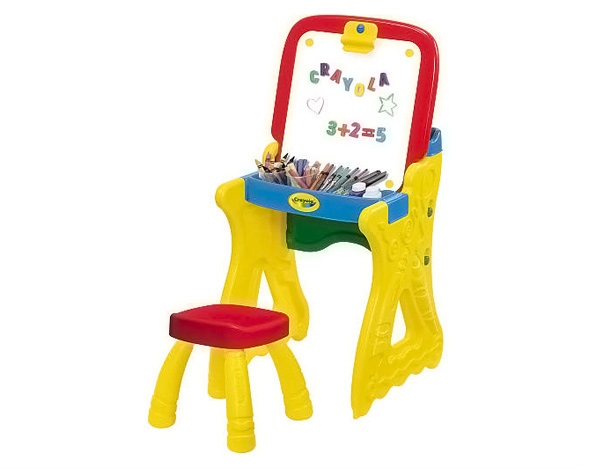 Can be used as an easel and a desk at the same time! This one can be perfect for your little one.
Artist Easel with Paper Roll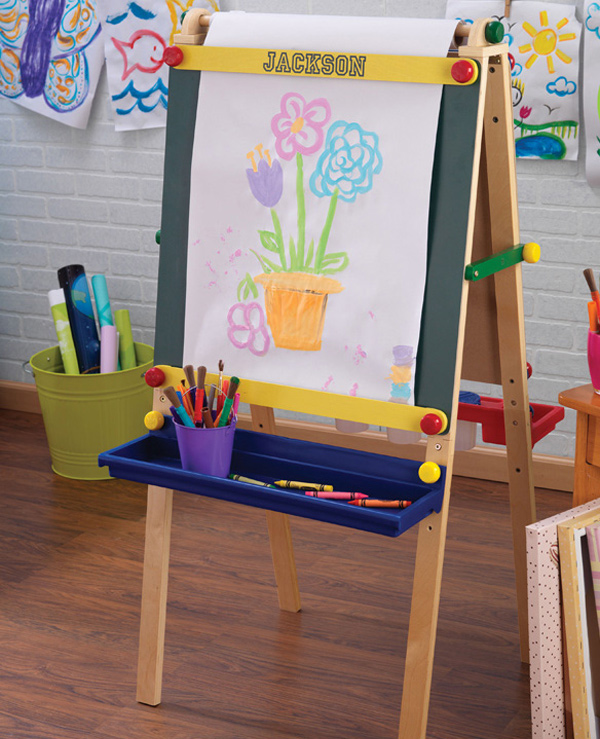 A simple wooden easel not just for Jackson but for any budding artist. It can have a personalized name on it like the one you see here.
4-in-1 Flipping Tabletop Easel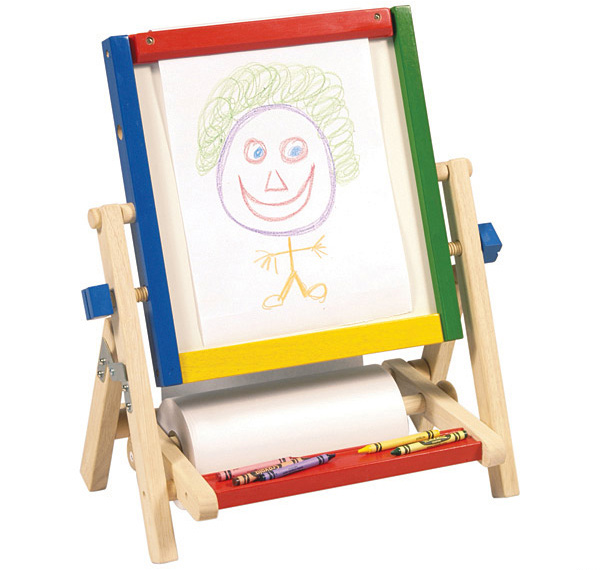 Made from wood, this provides an artistic venue for your kids to express his creativity.
5-in-1 Activity Easel – Disney Princess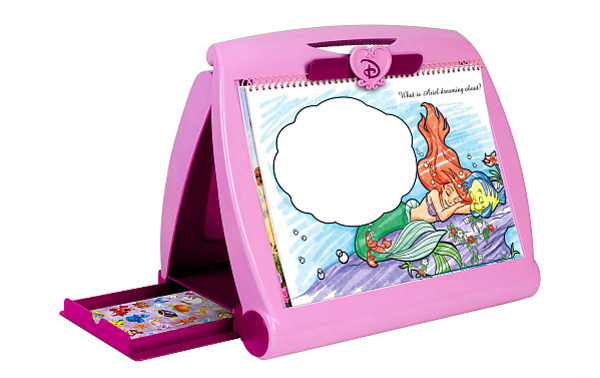 Pink and Disney Princess themed which will surely be fitting for your little artistic princess.
Hi-Lite 5-in-1 Easel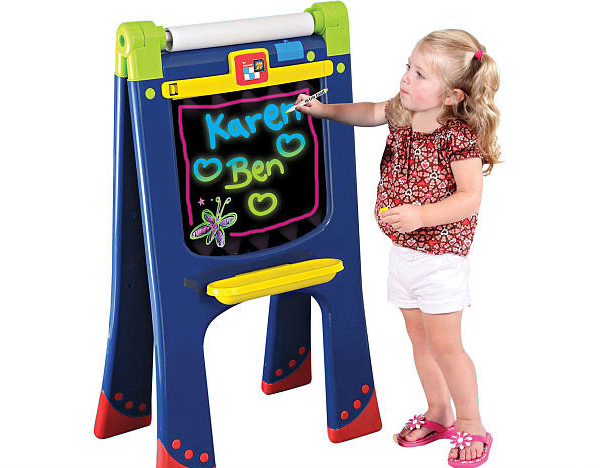 A unique easel for aside from painting and drawing, one can also use it with illuminated LED light-up drawing board that changes color and background. It also includes a paper roll for painting, a chalkboard, a wipe-off board and even a magnetic board!
Desk to Easel Art Cart
Convert this one from desk to easel! It can even be enough for two little creatives.
Crayola Magnetic Double-Sided Easel – Pink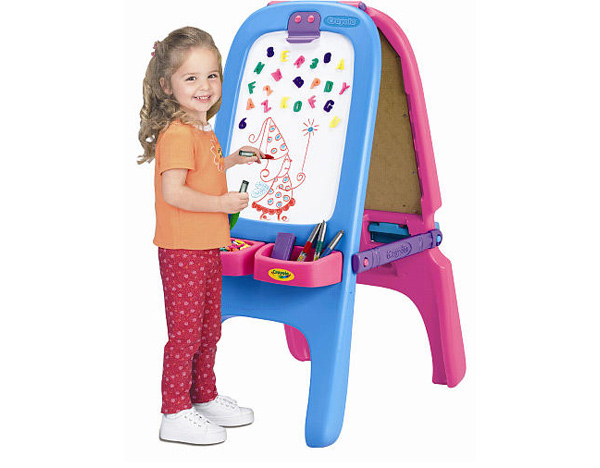 Pretty in pink for your little girl that loves drawing and painting.
Super Rolling Art Center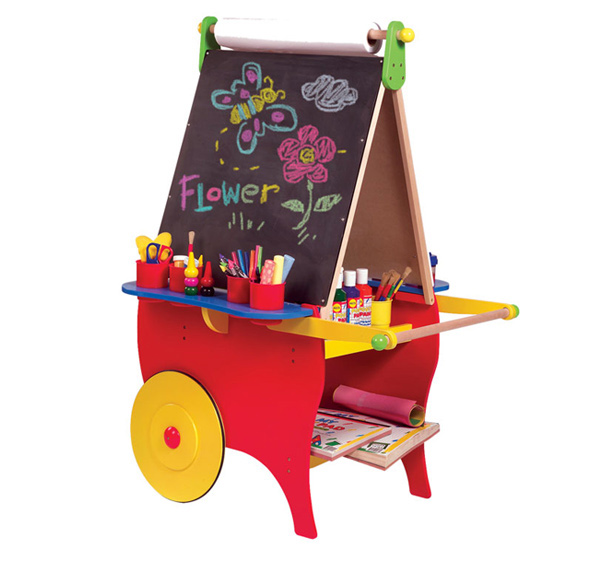 Aside from a great art time, it one can be rolled wherever your kids want to do some artworks.
Imaginarium Master Studio Easel – Espresso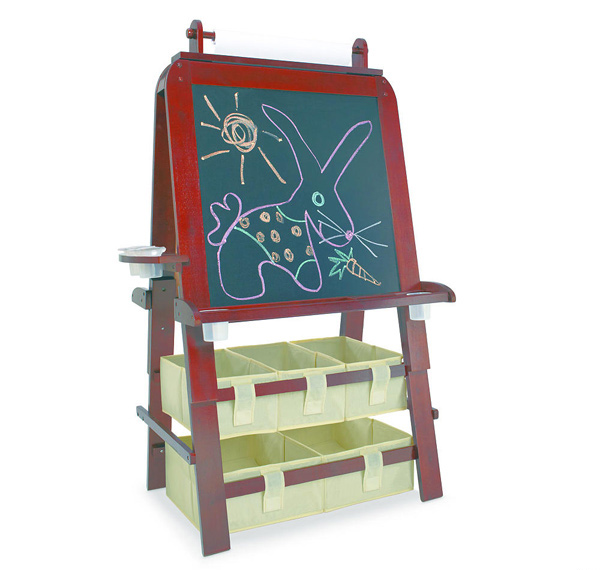 Storage areas are provided for this wooden easel to keep your kid's art stuff.
4-in-1 Ultimate Art Easel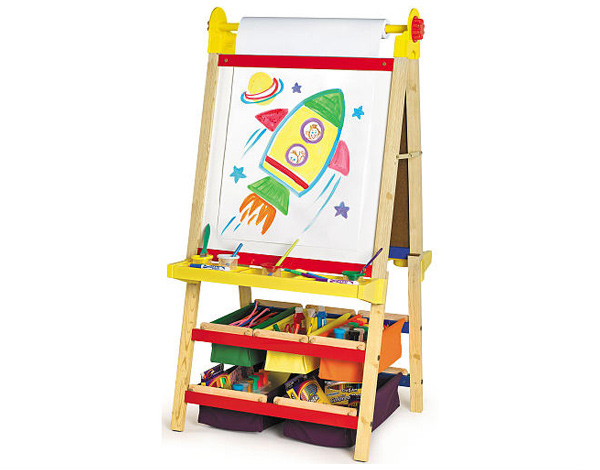 Like the previous one, this also has storage areas only that it is more colorful.
Easel Standing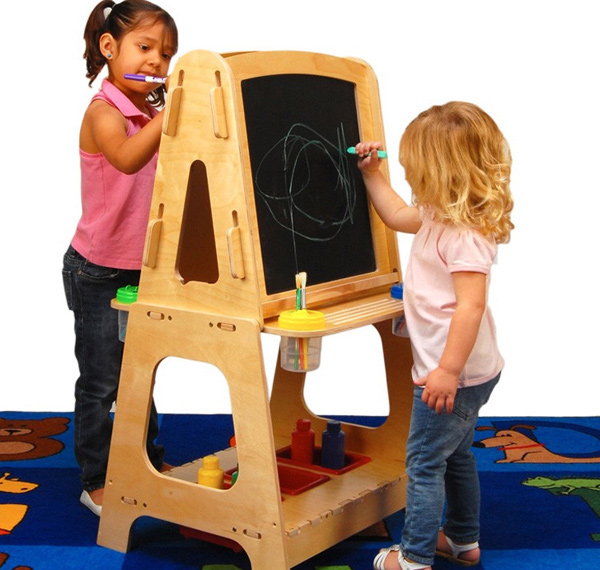 A standing easel for two creative minds to work and scribble on!
Imaginarium Tabletop Easel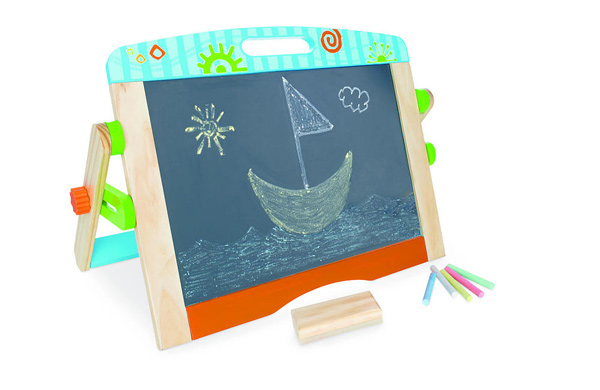 A tabletop easel that can be carried by your kid in any place he wants to draw.
Disney Pixar Cars Easel Desk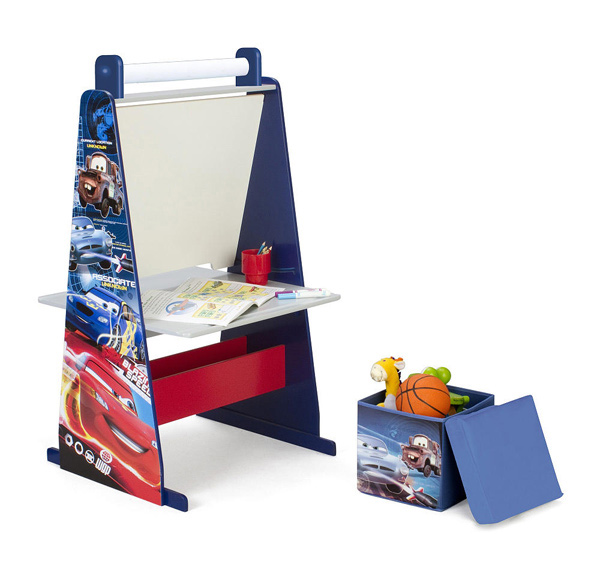 If there is a Disney Princess themed easel, there is also a Pixar Cars themed easel for your boys who love Cars. This is an easel and art desk in one.
Deluxe Standing Easel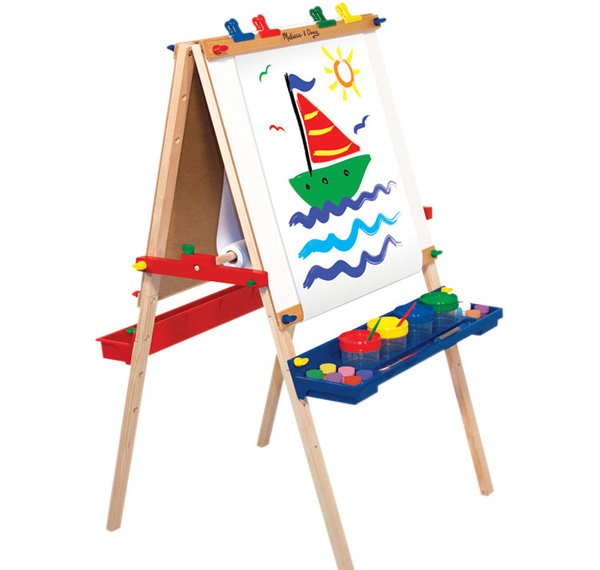 A simple art easel with attractive colors and clips to hold the paper.
See-Through Painting Easel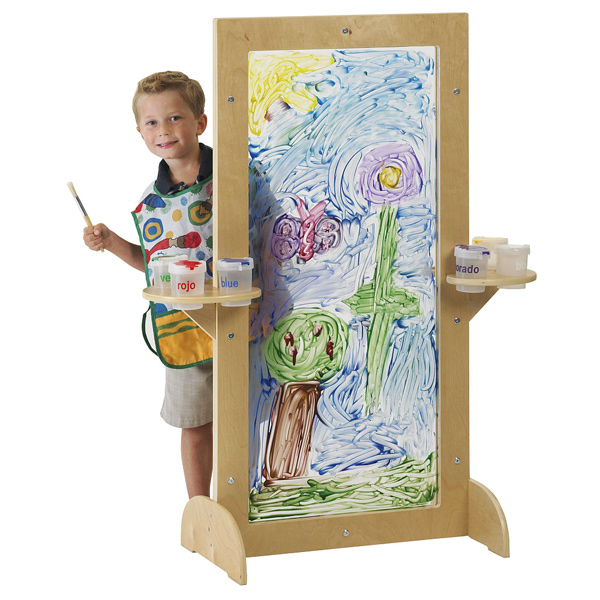 A see-through easel that makes one feel like painting on a mirror.
Deluxe Wooden Easel in Espresso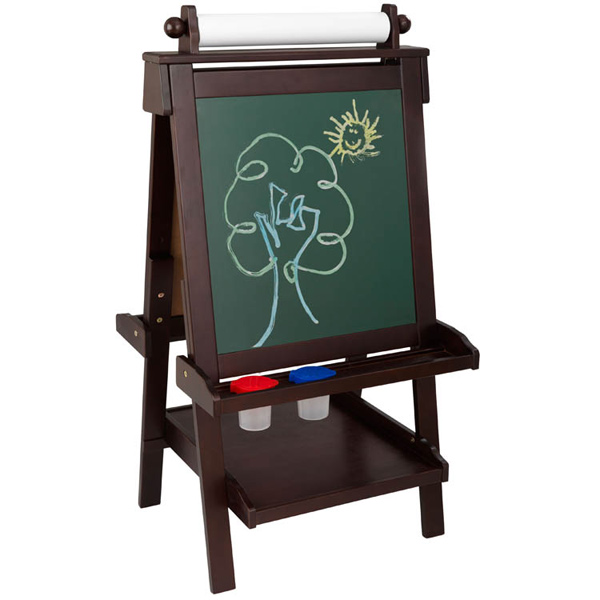 A minimalist wooden easel that looks sleek and neat.
Well, these days, kids really have a lot of things to enjoy which can develop their talents at the same time. Just like the art easels you see in this collection. But if your kid wants an art activity table instead, you can still get one for him. Check out 15 Kids Art Tables and Desks for Little Picassos so you can have an idea on what to get for your little creative!