15 Kids Art Tables and Desks for Little Picassos
Kids are into so many different activities and it is important for parents to provide them what they need to develop various skills. They could be interested in many fields and it is your task to help them become better on those niches. Some kids love to draw and paint. You will feel that all the splattered and clutter is all worth it after you see the outcome of your kid's art. So, support them by providing their needs.
Buy them art materials that are safe and non-toxic. Then allocate a space for them to work at. It is even better if you provide them with art tables or art desks so they can have a private place to express their creativity. They will surely be encouraged to do better if they have colorful art tables and desks. Take a look at some kid's art tables and desks below so you will know which one is right for your little Picasso.
Alex Toys My Art Desk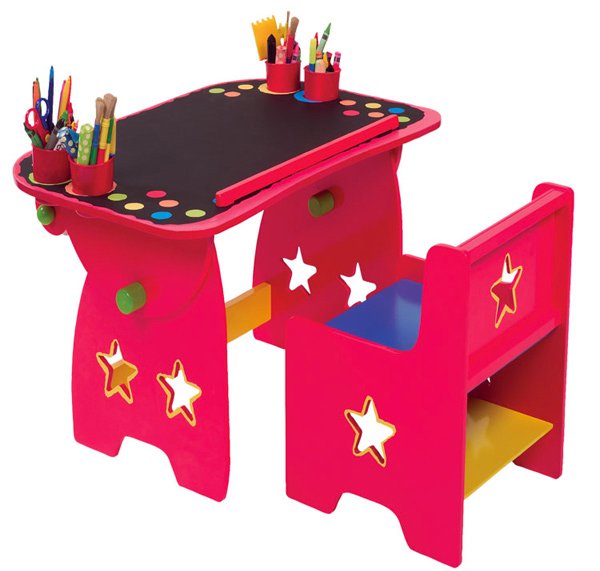 A red art desk with stars in it would be fitting for you own little star to develop his art skills.
Deluxe Art Center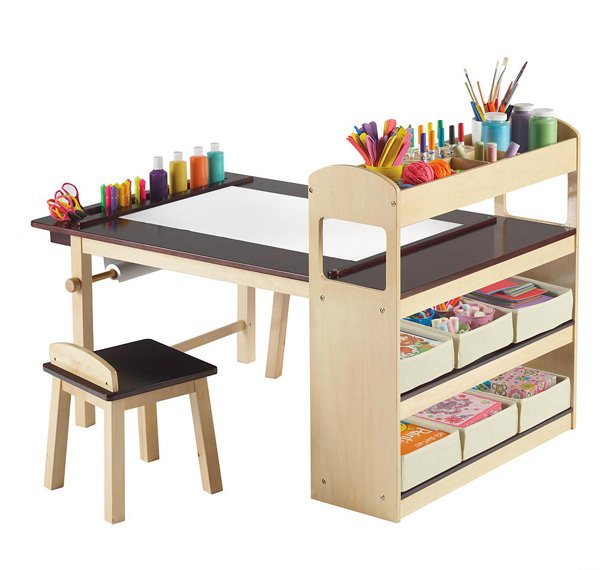 Suitable for kids aged 3 to 5, this art table is not just for your kid's art activities but could also store his art materials.
Super Art Table w/Paper Roll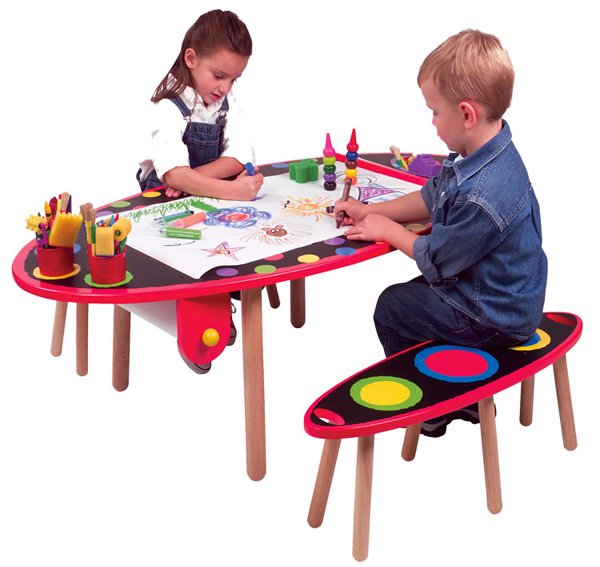 Your kid can enjoy art time with friends or another sibling with this art table with paper roll.
All in One Art Table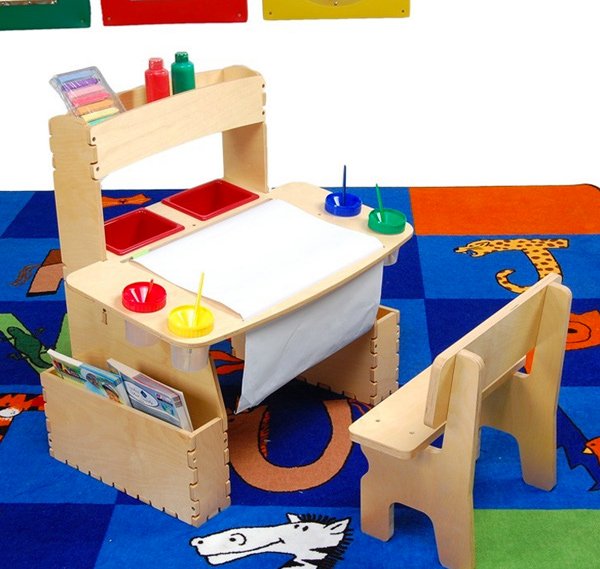 A wood table with solid construction that would last long. It has storage bins for art supplies and materials for your budding Rembrandt.
Crayola Creativity Play Station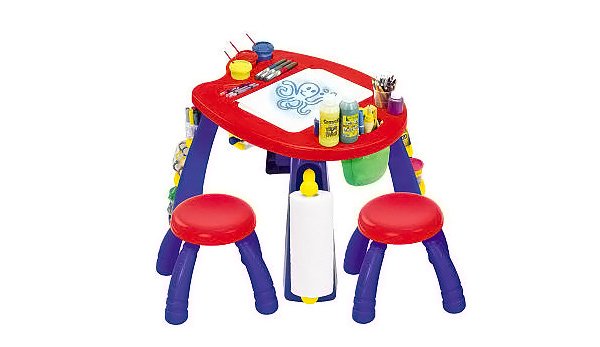 Make coloring fun with Crayola and with this table from them.
Deluxe Art Master Desk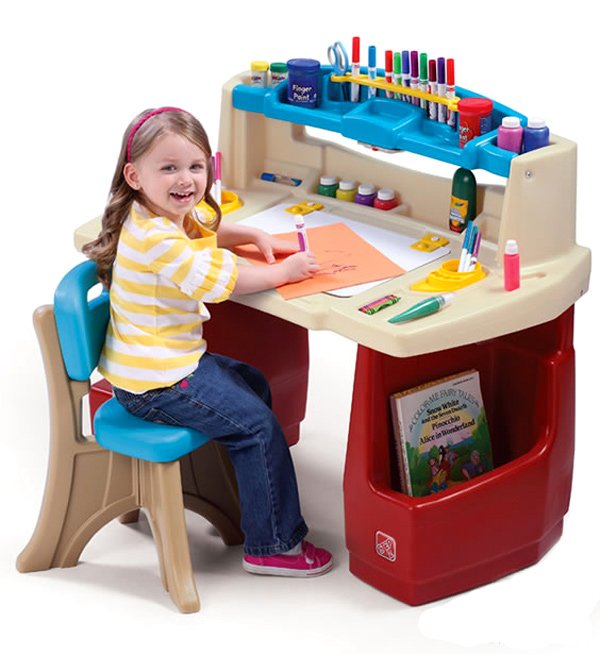 This table provides a large work surface for your kid with compartments prepared for her art materials.
Anatex Double All in One Art Table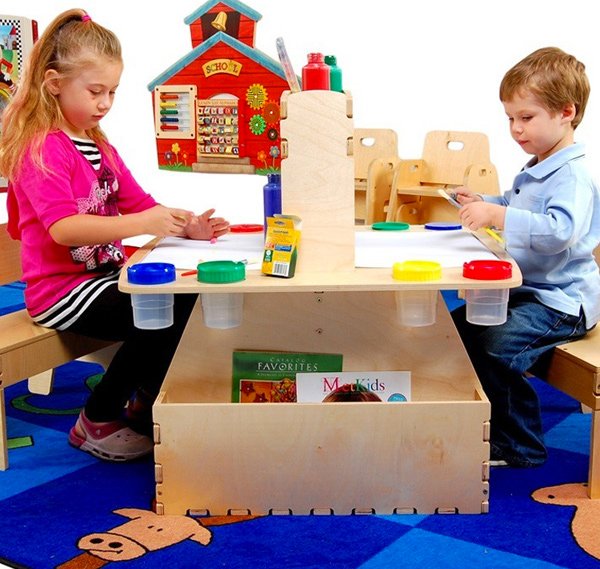 Made from wood, this set provides a working area for two kids. Just right if you have two artistic children.
Art Table with Drying Rack and Storage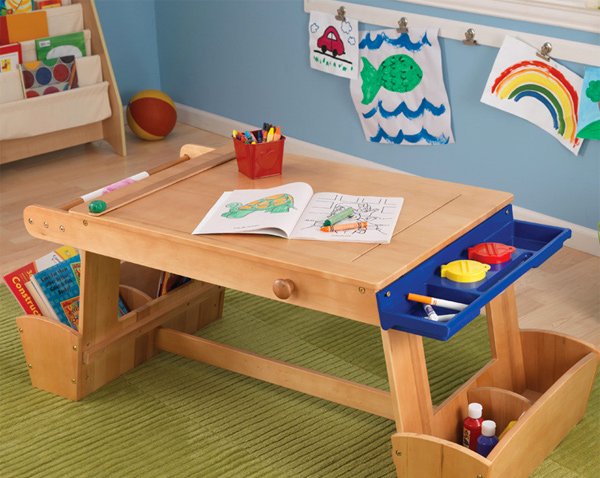 Teach your kids to keep their stuffs after work using the storage areas in their own art table like this one from KidKraft.
Creativity Center Activity Table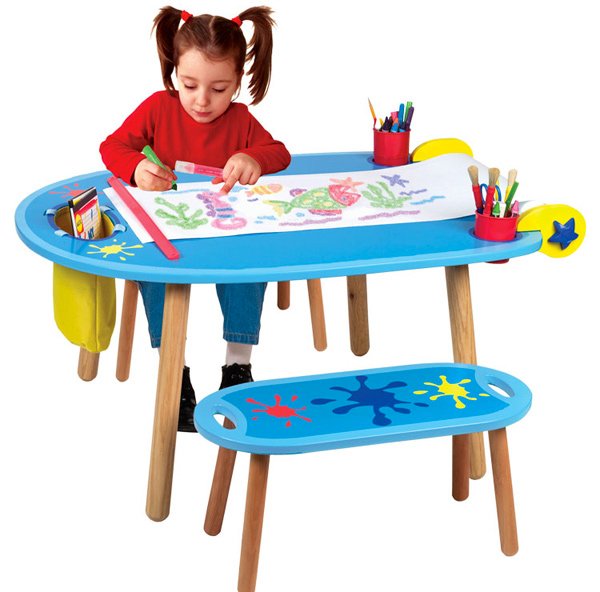 Blue with splattered paint looks right and attractive for an art table.
Art Desk & Easel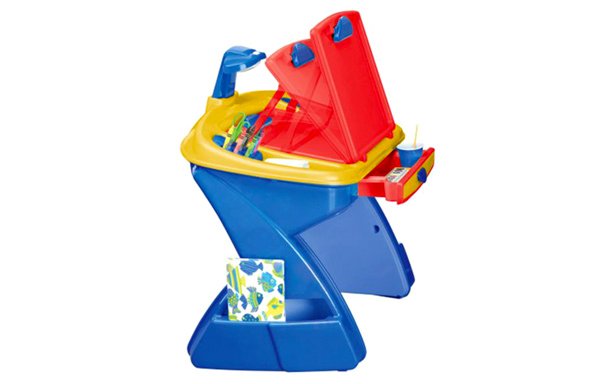 Flip its top open and close to switch it from a desk to an easel. It colors can sure make your kids even more creative.
Art Table & Chair Set – Red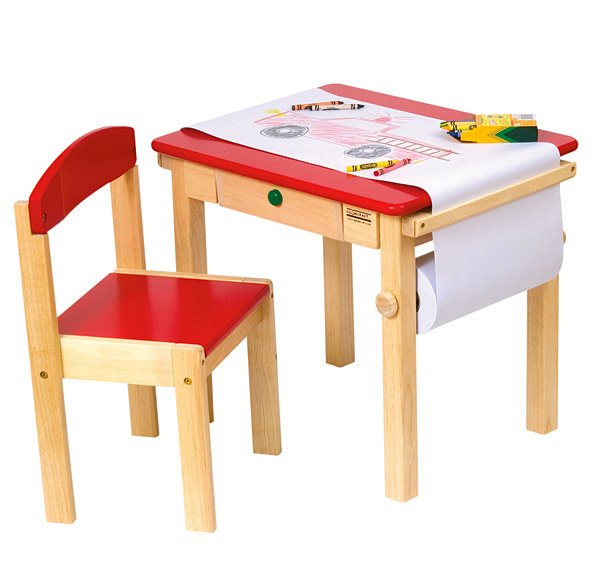 A roll of paper can be placed in this table to give your give unlimited space for his artworks.
Write Desk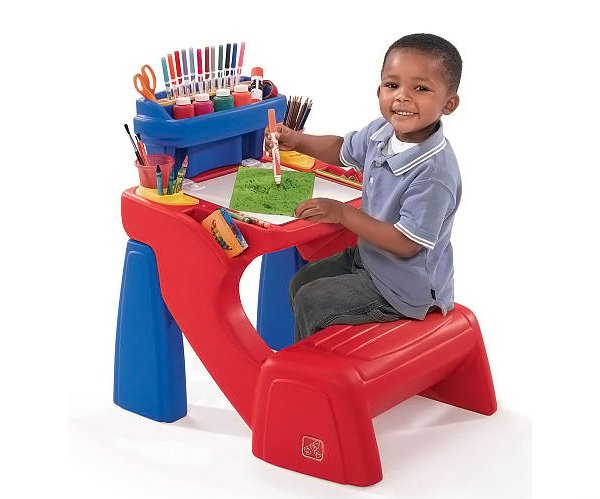 For beginning little artists with a writing surface that can be wiped clean easily from messy little Picassos.
Creation Station Art Center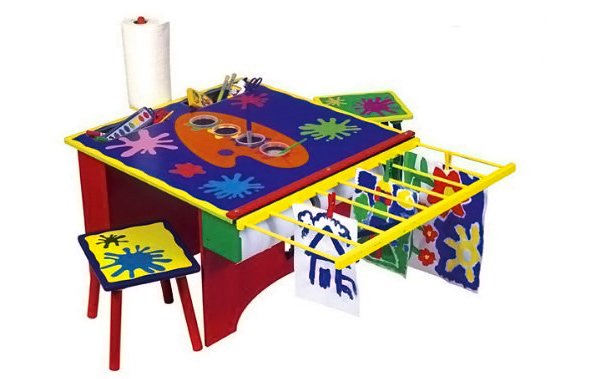 This table not just colorful but it has many features like drying racks, non-spill drawers and others.
Flip & Doodle Easel Desk with Stool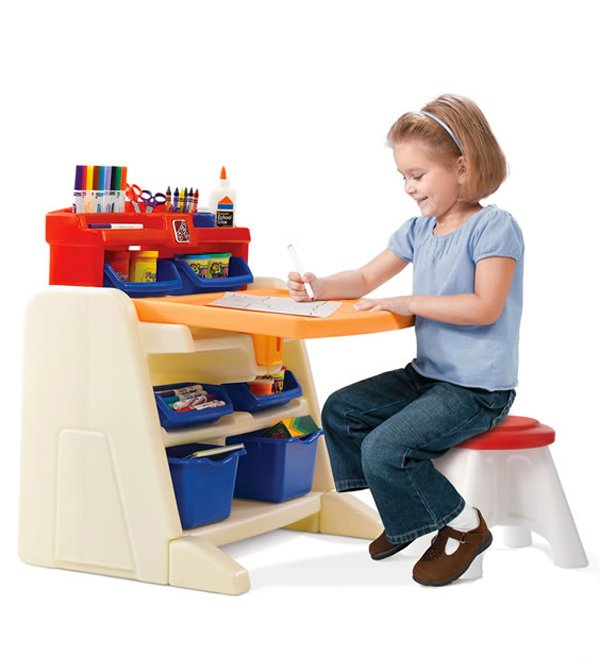 This one has a dual design features an upright easel that folds down into a desktop.
Nickelodeon Dora the Explorer Art Table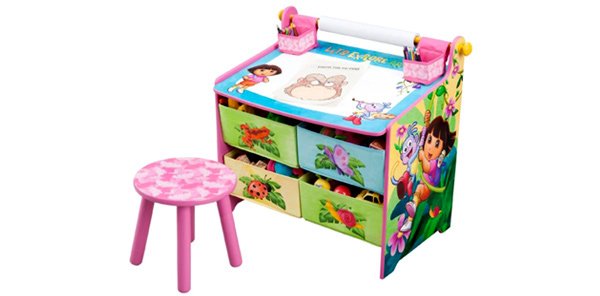 An art table with a Dora the Explorer theme complete with storage areas, wiping board and paper roll.
For sure your kids will enjoy their art time with art tables and desk like the ones you see above. You can also get them table and chairs set so they can do other fun activities for their learning.