15 Burlap and Upcycled Ottomans for French Country Interiors
Have you heard of a French Country interior? It is one home style that is beautiful with a warm and casual feel. It may also look rustic, old-world, and welcoming. The decorations in this kind of interior are made of natural materials with some wooden details. We will show you some cube ottomans that best suits in a French Country interior. These cube ottomans are made from burlap, wood and upcycled materials.
You will notice that the cube ottomans below have a natural color and have a bit of rustic and vintage look. This is how a French Country interior is furnished. Now, why don't you take a look at the cube ottomans below created for a French Country home. In the end, tell us what you think of this list!
French Country Burlap Sac de Moulin Accent Cube Ottoman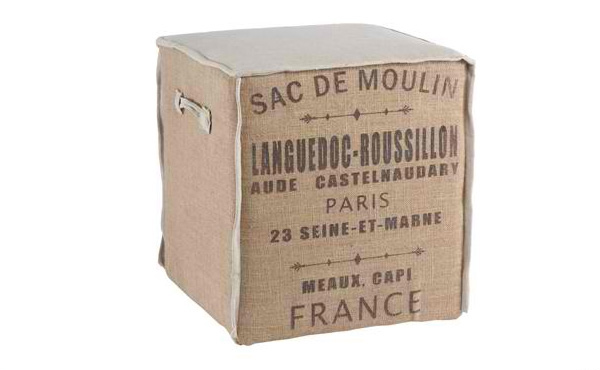 Get some extra seating with this burlap in linen accent cubes. The old world font and colors in this cube complete the look.
Cafe Do Brasil Mini Box Ottoman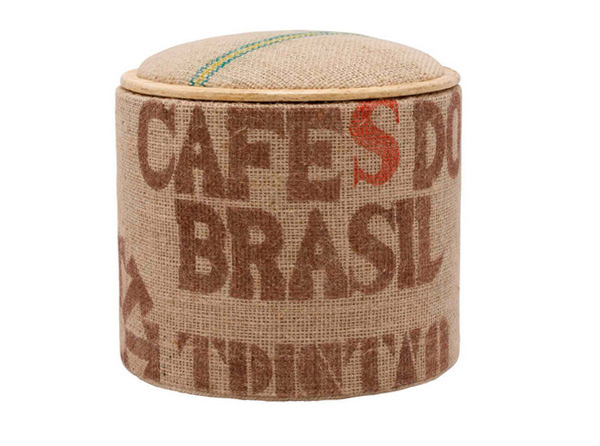 A beautifully crafted ottoman from ecofriendly OSB, upholstered in genuine jute coffee sacks.
Gus Modern Upcycle Ottoman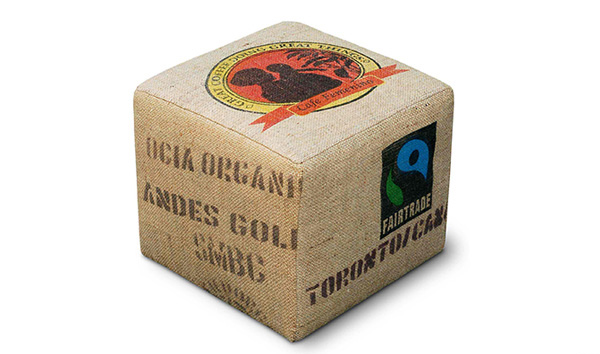 It is indeed a good idea to use coffee bags and repurpose them into comfy and useful ottomans.
French Country Cube Storage Crate with Burlap Cushion Ottoman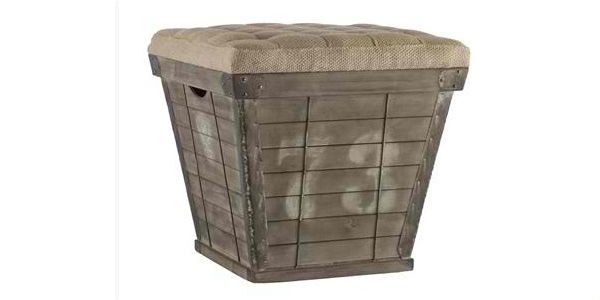 Made from reclaimed wood, metal and burlap, this ottoman has a tapered silhouette which is an update for a storage cube.
Rustique Ray Pouf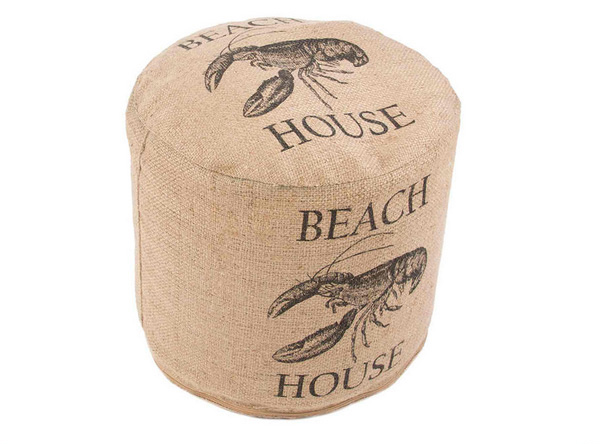 A rustic pouf made from burlap printed with coastal accents.
Aidan Gray Furniture Article No. 54 Storage Cube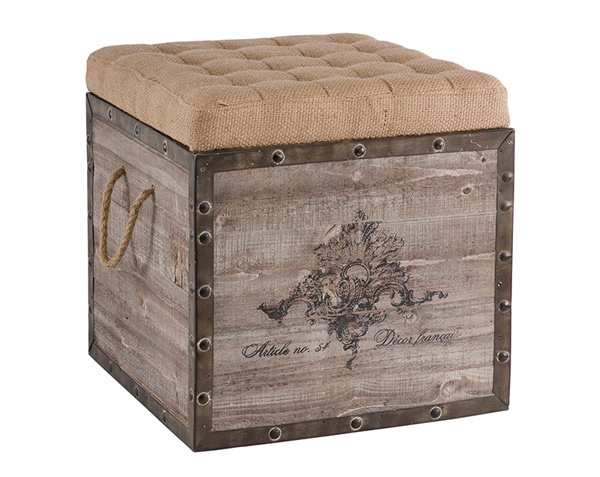 A French inspired cube that will bring in charm to your home. It has tufted top wrapped in burlap and is accented with rustic distressed metal.
Faye Stool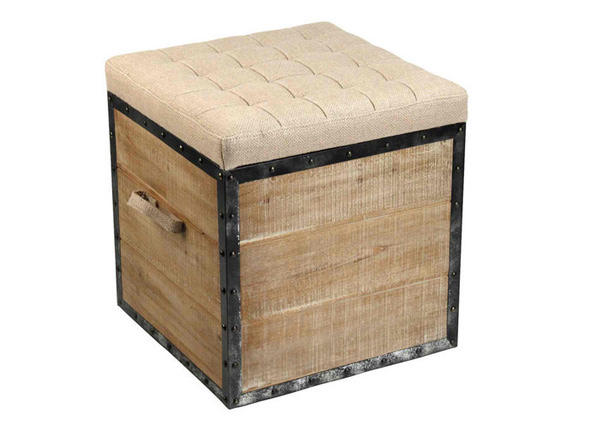 Combine style and storage in this ottoman crafted of recycled limed oak and rustic burlap with a studded metal frame.
Brasil Tristao Box Ottoman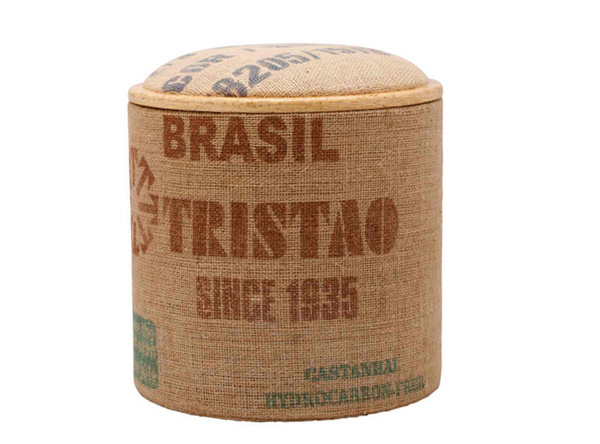 An ottoman that has a sturdy base is made of Teco-certified OSB, covered in printed jute coffee bags for texture and interest.
The Numbers-Rustique Beam Pouf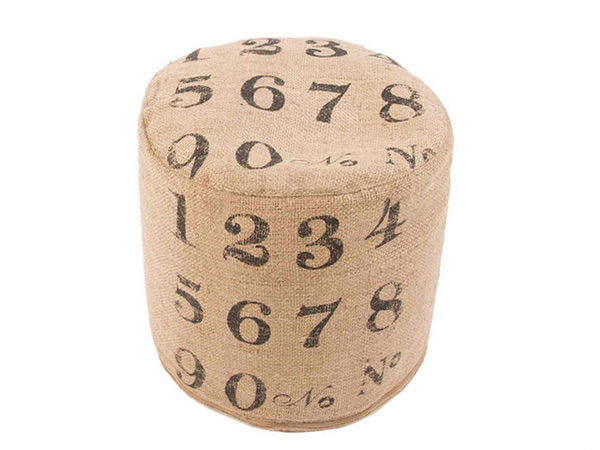 A pouf that may fit even for an industrial interior with printed numbers on it.
Burlap Slipcovers Made From Coffee Bean Bags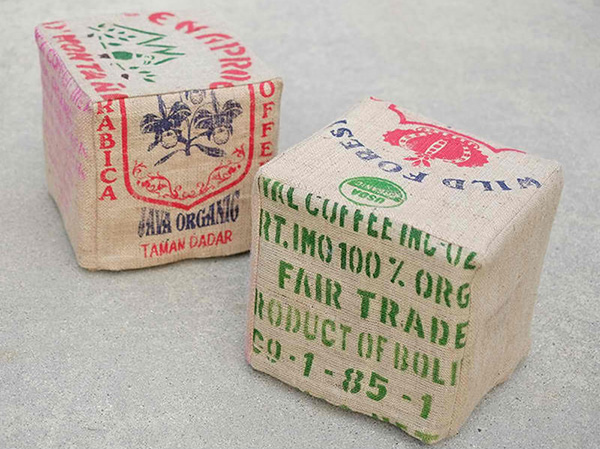 This pair of burlap ottoman slipcovers was handmade from five coffee bean bags. Don't you just love the graphics on it?
Eco Friendly Banksy Girl Balloon and Stop and Search Upcycled Bean Cube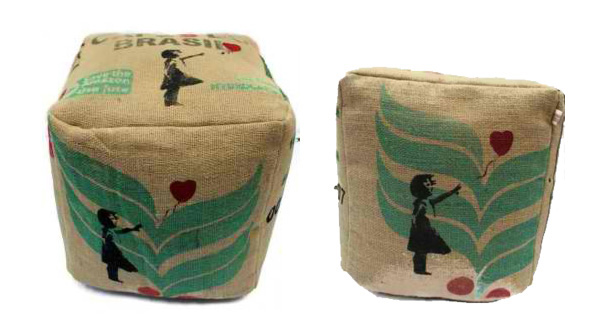 An upcycled bean bag cube embellished with a number of Banksy Iconic images including Girl with Heart Balloon, Stop and Search Dorothy (from Wizard of Oz) and a number of Union Jack hearts.
Woodland Imports Stool with Extra Storage Space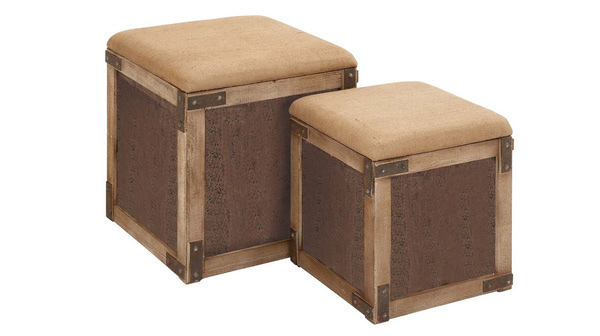 Bring in an earthy feel in your interior with this chic-looking and decorative cube that has a comfy cushioned top.
French Country Wood Crate Burlap Top Cube Ottoman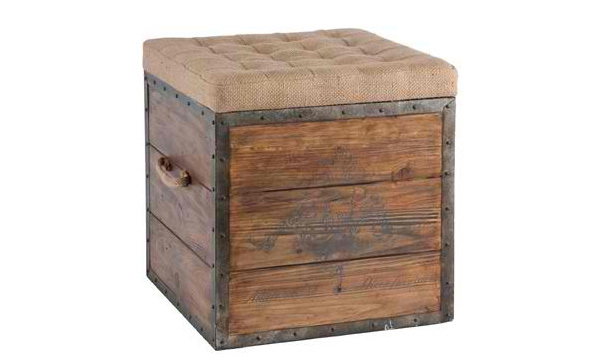 Its removable top is made from tufted burlap while the handle is woven. The crate is lined in rustic distressed metal and nailed into place.
French Country Le Jardin Burlap Accent Cube Ottoman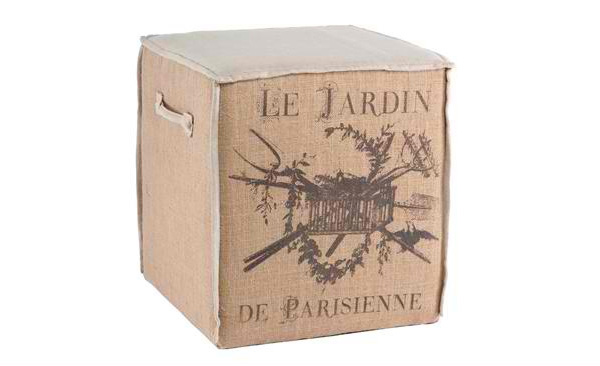 Similar to other cubes we have featured above but this one has a different old world print on it.
French Country Vintage Crate Burlap Cushion Cube Storage Ottoman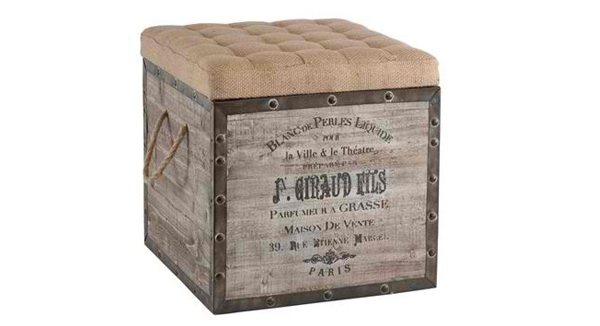 This too is similar to other cubes above with a rope handle but it has a different print on the side.
An ottoman makes a smart, unusual addition to your favorite eclectic and French Country setting. What makes the above ottomans amazing is not just their unique design but also the materials used for it. It is made from recycled materials which helps reduce waste in the planet. Which is your favorite upcycled and burlap ottoman? If you are not creating a French Country interior, you can always use a different ottoman like the fashionable ottoman designs that we collated for you before.