How to Choose the Perfect Outdoor Furniture
Like other parts of the house, you don't just get any kind of furniture you want. You have to make sure that you pick the ones that are perfect for your space. This way, you will be able to get the right value and worth of your spending for a furniture. If you pick the wrong type, you will merely be wasting money, time and effort. That is why there are many things that you have to consider before you buy a furniture especially if it is for outdoor use.
It is indeed nice to spend time outdoors. This way, you could have family picnics and even barbecue party with friends. But this wouldn't be possible if you don't allocate a particular space outdoors where you can do all those activities. Hence, you would create a courtyard or a pergola or a patio. Then you would add some outdoor furniture in it. See to it that the furniture you get are weather proof and are intended for outdoor use because if not, it might just get damaged. So, here are some things you need to consider in choosing outdoor furniture.
1. Allocate a budget.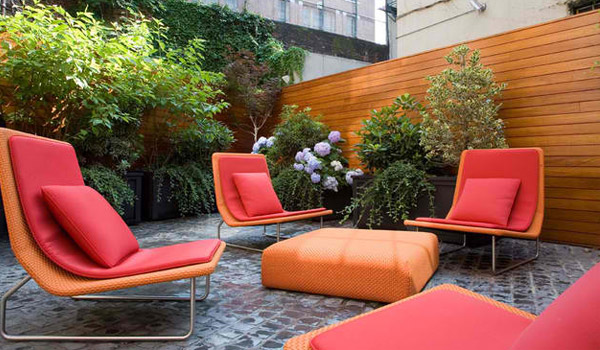 It is always important to shop while considering the budget. This way, you will be able to get a furniture that you can afford. Since you have a budget, don't go to furniture stores that sell expensive items. Also, you will be able to determine the type of furniture that fits your budget. Don't waste your time on luxurious furniture shops if your budget is limited.
2. Determine the function of the space.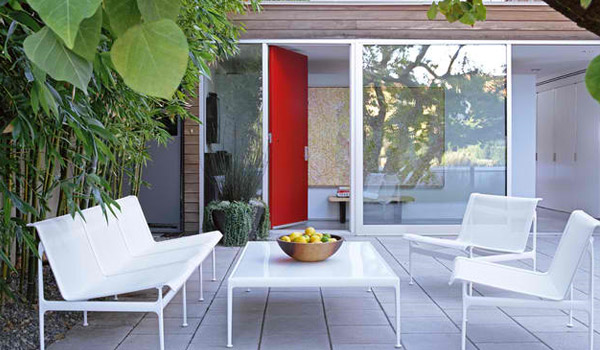 Not all outdoor spaces have the same function. Some are for dining while others are for lounging, chatting or even for reading a book. Once you know how you will use the space, you will be able to determine the kind of furniture you need like a large dining table and the number of chairs you would need. For lounging spaces, think of hammocks, lounge chairs, swings, rocking chairs and others.
3. Define the theme of the outdoor area.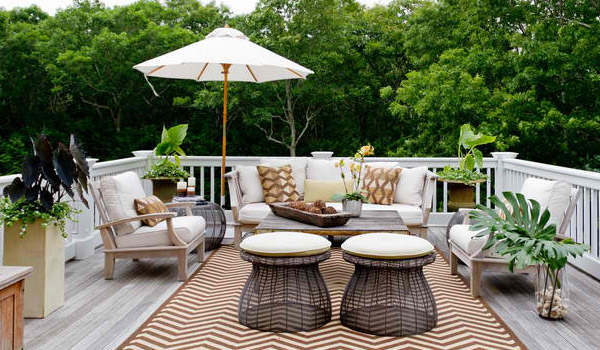 As always, we have a theme to follow. See to it that you know what style you need for your furniture to make sure that it will match well with the theme of the other areas of the house. Some spaces are modern in style and would use sleek modern outdoor furniture. Others have a cottage feel which makes wicker furniture a perfect choice.
4. Observe your space.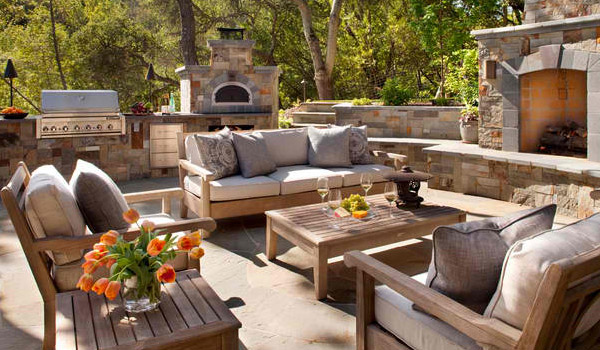 Is your area small or big? If it is small, then don't get oversized furniture. Are there existing structures or rocks and trees that you wouldn't change in the area? How are you going to arrange the furniture considering the existing elements? How can the area be accessed and what is your traffic plan? Look closely at your space so you will know every single detail you need to consider.
5. Check for furniture's comfort.
No one wants to get a furniture that isn't comfortable because in the first place, we need furniture to feel comfortable. So, don't get something that won't be comfy to use especially if these are chairs. Remember that an outdoor furniture is meant for relaxing and outdoor bonding time. Hence, it should offer comfort for an extended time. Chairs have to contour well with the body and won't cause any uneasiness to those using it.
6. Choose the materials of the furniture.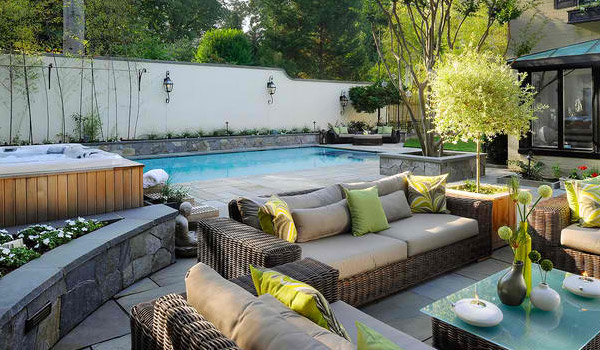 There are a number of materials used in making outdoor furniture. It can be wicker, tweak, wood, metal and even plastic. Decide if you want cushions for the chair and choose the table top material like glass or plastic or even marble. You have to think of the weather in your area too so you can get outdoor furniture that can still look good despite rain, snow and sunlight.
7. Know a furniture's maintenance requirement.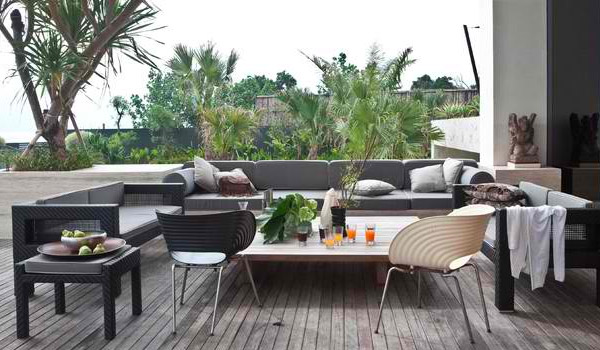 Since outdoor furniture are exposed to rain, sunlight and others, it would need proper maintenance. But there are also some that require less maintenance like aluminum and plastic. If you want to clean plastic furniture, water and soap will do. Meanwhile, metals would need to be refurbished to avoid corrosion and wooden furniture should be resealed and repainted from time to time. If you are adding cushions to them, then they would need replacement or repair when used for a very long time. You have to know how to maintain your furniture to be able to make use of them for a long period of time.
8. Look into the design of the furniture.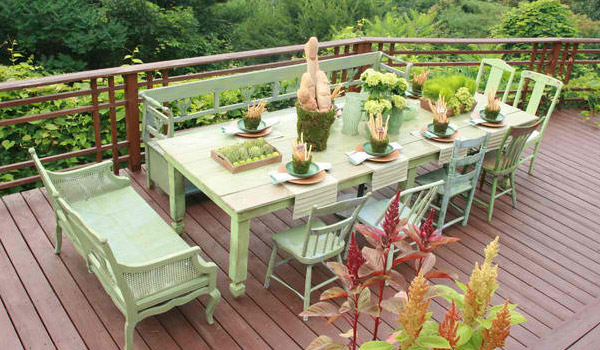 Every furniture has a different design. It may have curves and straight lines. It may have simple or luxurious appeal. They differ in look and would have a great impact to the space where you intend to place it. There are also designer pieces which have very unique and stylish design. You can use these too although they can be very expensive. Decide on the design of your furniture so it could perfectly fit into your space and budget.
9. Decide on color theme.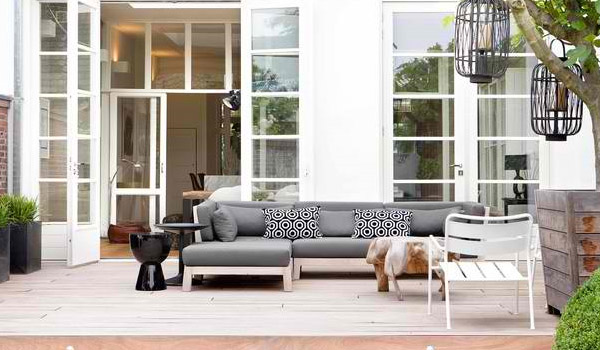 Color matters too. Look around your outdoor space and try to think of the colors that you want to see in it. You can stick with earth colors if you want to but it doesn't hurt to add some pops of color in them. You can also go for white wicker furniture or bright colored wooden furniture to add life to a dull yard.
10. Consider the weather and climate of the place you live.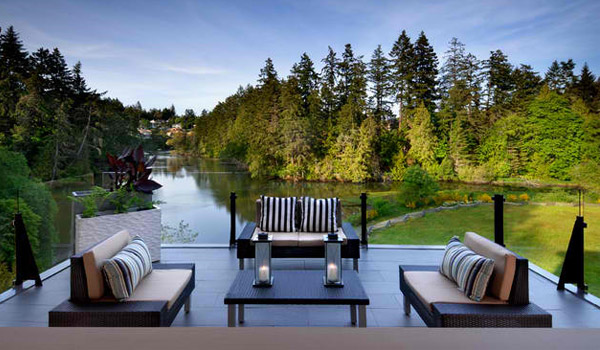 Climate and weather are crucial considerations in choosing outdoor furniture. You need to know if the place is wet or dry, windy or have winter days. Some furniture could be easily damaged with excessive heat or cold. Excessive rain could warp wooden furniture and may destroy it. There are actually certain types of furniture that are designed for varying climate and weather. So, you have to make the right choice. Always ask the furniture vendor if the furniture is good for your place or not. They'll give you an honest answer for sure.
Always remember that when you buy outdoor furniture, you have to create checklist so you can get the perfect pieces for your outdoor space. To make it easy for you, you can actually tell the furniture vendor everything you want. They will be able to point you to certain furniture designs that will fit to your needs. With this, you will be able to get your dream outdoor space may that be a dining or living area or just a place where we could relax and view the beautiful surrounding.