20 Stuffy and Fluffy Cube Poufs
Want to add some soft furniture to your home? Consider some fluffy cube poufs in lovely prints!
Familiar with the term pouf? We have a few lists here in Home Design Lover about them, you can actually check them out because they are just cute and really fun. Anyways, a pouf is pretty much an ottoman, a foot stool. It does have a back rest but it is usually soft or fluffy because it is commonly used as a foot stool or some sort of a bean bag, depending on their designs or form. Their role sometimes can be interchanged with that of an ottoman.
Foot stools or foot rests nowadays are really getting prettier and somewhat expensive because of their designs, details and materials. For today though, we have a list about those cube-like fluffy and stuffy pouf that we can see online and in furniture supply stores or even home depots. You will definitely be able to find the right designs and colors if you just know where to look, check this list out.
1. Beth Lacefield Glowing Pouf Ottoman
This pouf from Surya has this nice detail on the top that actually glows! Pretty interesting because even when the lights are off in the living room, I'm sure you'll know where this pouf is!
2. Woburn Slate KE Zippered Beads Footstool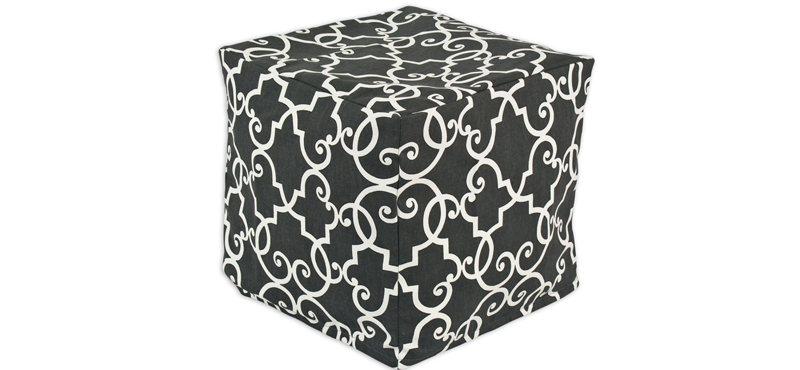 This black pouf with fancy detail on the fabric looks pretty with its black and white color palette – the print is simple but real neat.
3. Celosia Orange Geometric Pouf Ottoman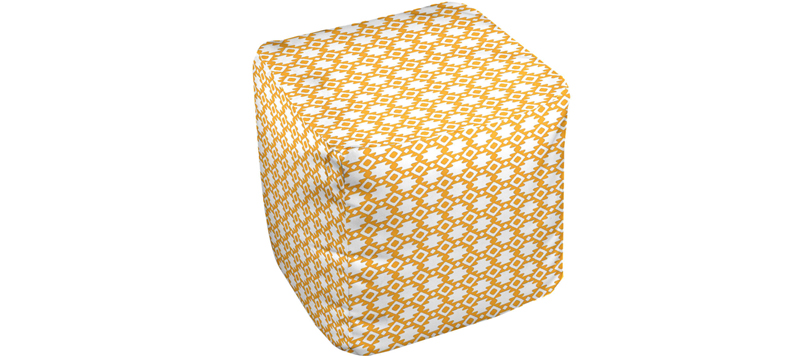 Geometric prints in fabric makes it interesting and funky – with the use of this color – celosia orange, this pouf looked a bit retro. Well, that's how I see it. What do you think?
4. Heavenly Houndstooth Pouf Ottoman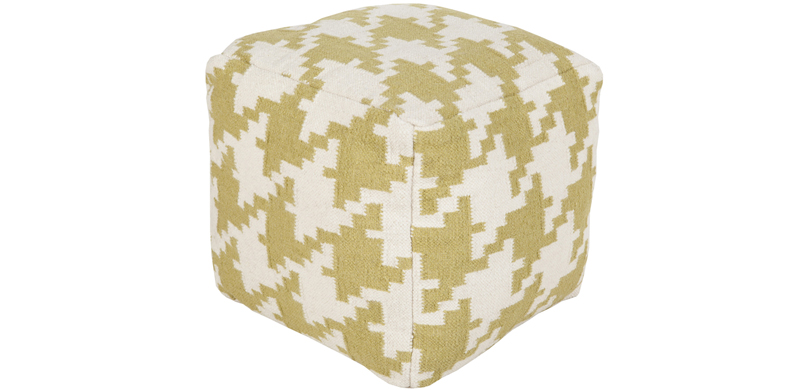 Here is another cute detail on the fabric used in this pouf; the color looks pretty plain and dull but the print makes it contemporary and looking all-so-catchy!
5. Lavish Lattice Pouf Ottoman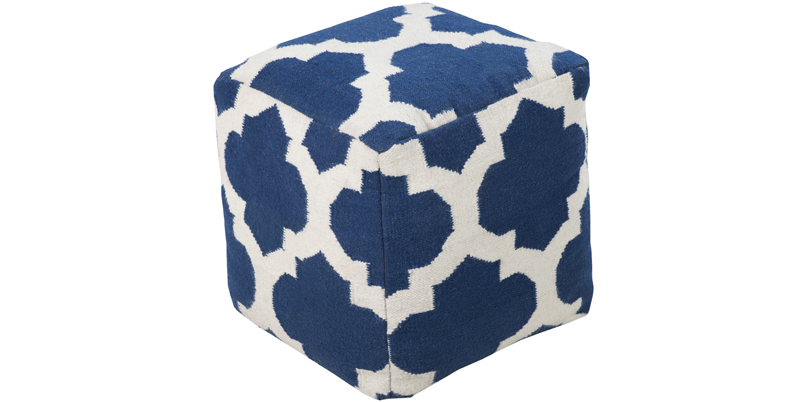 Lattice is one of my favorite kind of frame or structure – this design is usually used in detailing windows and doors – using it for fabric makes it special.
6. Mason Modern Pouf Ottoman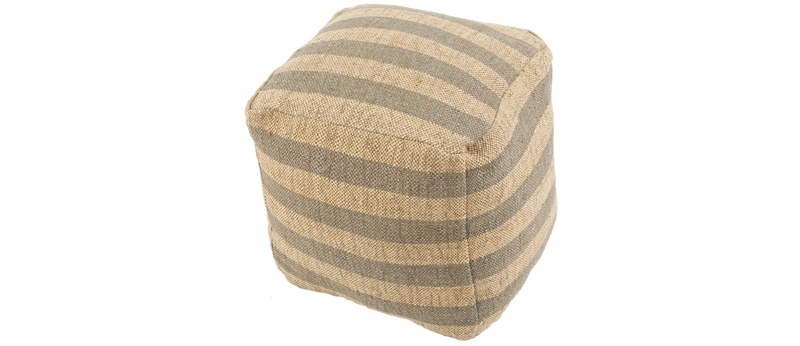 This is one simple and yet contemporary approach to pouf design; the material for the fabric seems that of a sack or something and the print is stripes – one of the simplest form of detail, still, this one is neat.
7. Pouf Contemporary Ottoman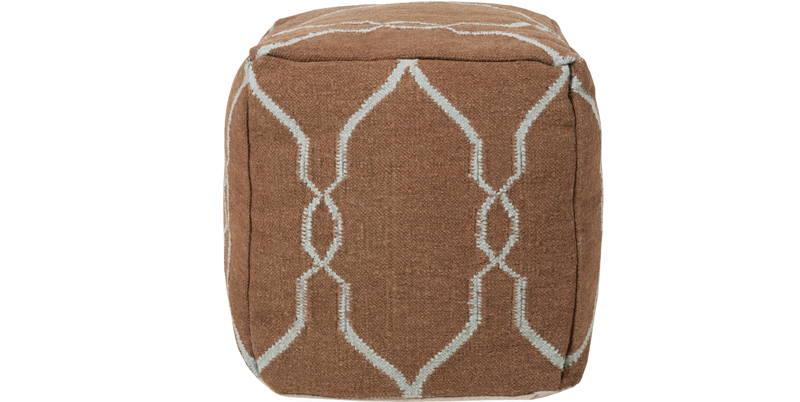 Can't tell how this print is called but the material is another something that is not actually smooth like cotton or anything but this is smart because poufs are usually used as foot stools, so the use of this fabric is practical.
8. Script Pouf Ottoman

This may be the only example we have in this list that has words in them. This one is actually cute because it looks like a crate or something that is carried on a ship intended to be transported somewhere.
9. Tranquil Tribal Pouf Ottoman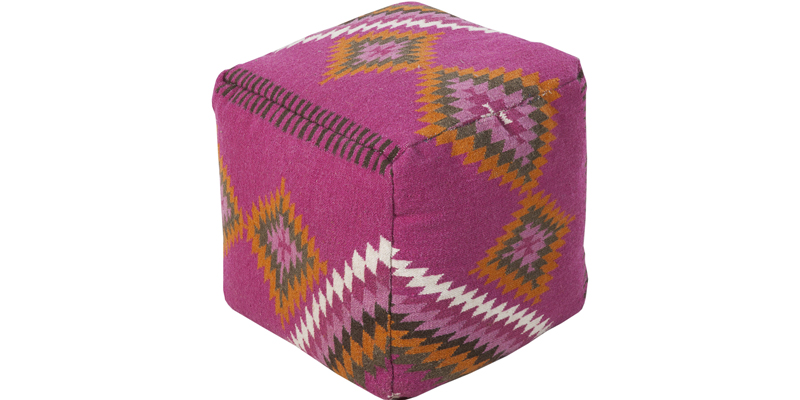 I'm not sure if I've seen this fabric in one of those tribal beddings I saw in that ethnic type of store in the mall but this one is neat and interesting. The color is fun but still calming.
10. 315 Ottoman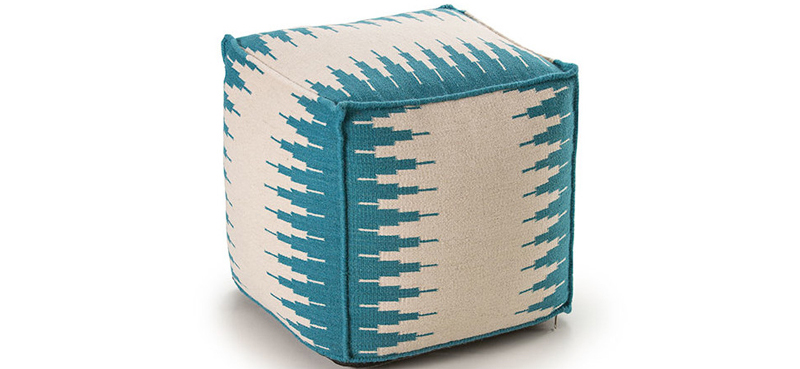 This may be the prettiest in the bunch (for me, of course). Maybe it's the color or the design of the fabric, or maybe both. Can't exactly pinpoint at the reason why I like this, but isn't this one pretty?
11. Basketweave Pouf Ottoman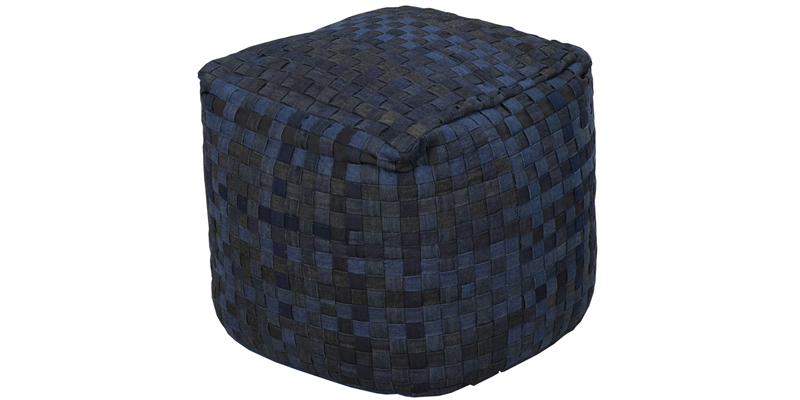 Well, this pouf comes in different colors and color combination; the design seems ordinary or even common, but I can tell that the work done on this one is quite exquisite, plus it's blue, I like it.
12. Calm Key Pouf Ottoman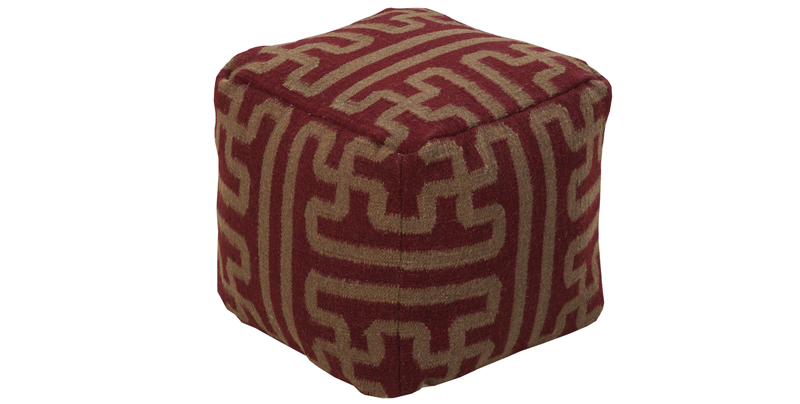 Calm key prints is another example of a frame used in detailing painting or picture frames and something like that; the color may not be that appealing because it looks a little drab or like that cheap carpet in some department stores, but thank the heavens for other colors!
13. Chevron Bean Bag Cube Ottoman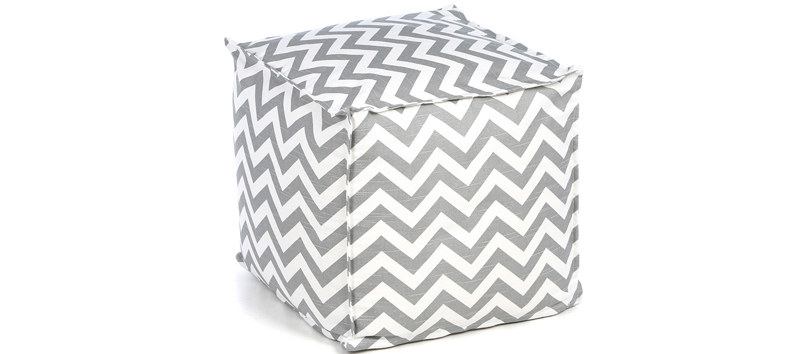 Chevron is one nice print – it is commonly used even in nail art and such but why not? It's nice, simple and really pretty, especially if you use a beautiful combination like this one.
14. Dip Dyed Pouf Ottoman
This dip-dyed pouf can be used as a DIY project you can do with your crafting friends or with your family members on that one Sunday morning after attending mass or something.
15. Links Pouf Ottoman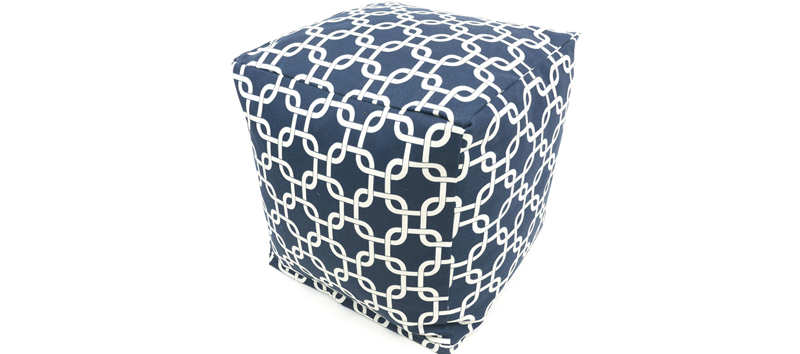 This design is quite a popular one – I usually see this in scarves, beddings and even in clothes, it's really sophisticated and really expensive-looking. We do not necessarily need for it to be expensive but it's nice to see it not looking cheap.
16. Magenta Playhouse Pouf Ottoman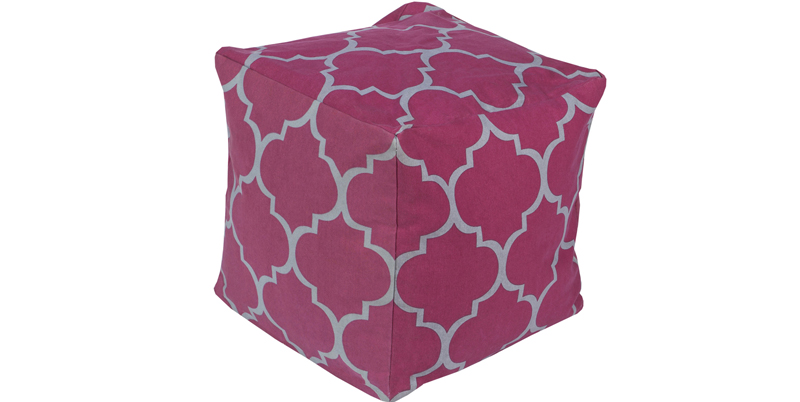 The combination of the fabric color and the detail is actually lovely. It does not say too feminine, but at the same time, it does not say men can't use it too. Would you buy one of these?
17. Cabana Bean Bag Cube Ottoman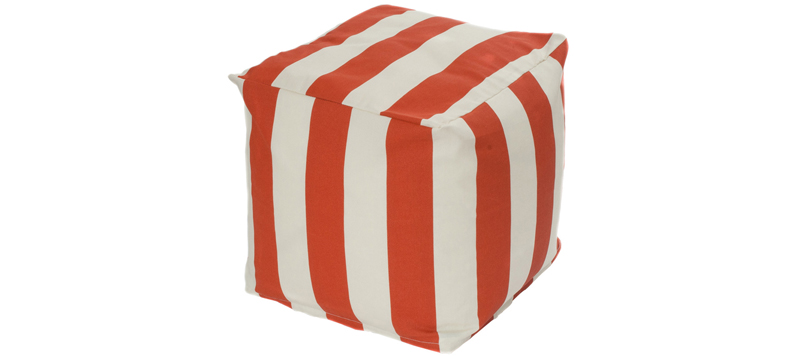 Notice that the color of this pouf actually resembles that umbrella or towel you saw in the beach? Pretty summer-y and beachy right? Orange is not really a favorite color of mine, but this one sure reminds me of the beach – and the beach memories that I have is quite some my favorites!
18. Caroline Diamond Pouf Ottoman

Diamond details in greens or in white – you tell me. Pretty much all about perspective right? The details here is ordinary, but it still seems fun and nice.
19. Flattering Pouf Ottoman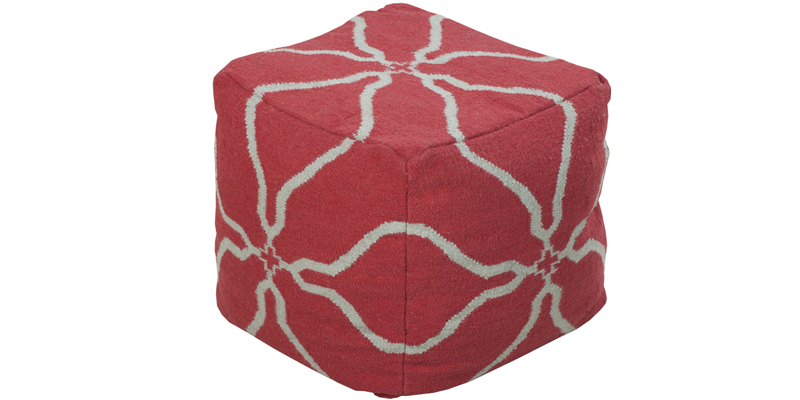 Flattering? Maybe because of the floral print on it or the color in itself. Red and grey sure looks nice when mixed and matched. What do you think about the fabric of this pouf?
20. Pouf Cube Ottoman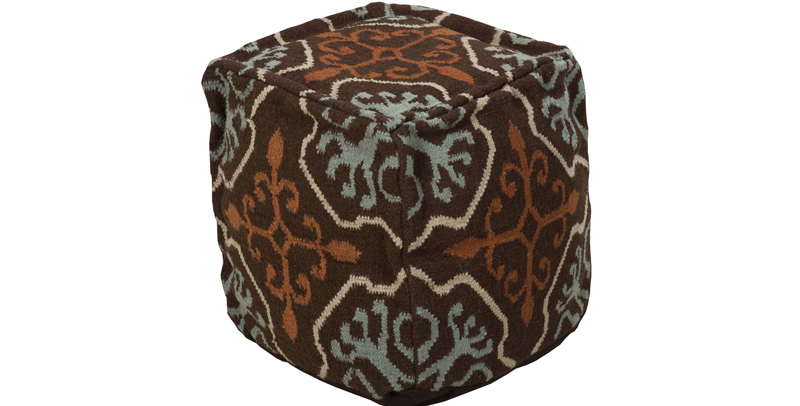 I can't tell you exactly what the details on this pouf actually means or from what era those crosses are but it's color and details makes it interesting and really fun!
I'm not exactly sure if there are leather ottomans out there, because if there is, it might be put to shame. Haha! Leather furniture will never be shamed unless of course they are old and torn apart already. Anyway, what do you think about this list because I'm pretty sure we can add more to this list because there are tons of designs out there that might really interest you. I sure hope you liked this list though, thank you guys!