20 Jigsaw Sectional Sofa That Will Bring Comfort and Style in Your Home
Add an interesting jigsaw sectional sofa to your modern living room.
Jigsaw sectional furniture is a set of modular, upholstered furniture that are composed of complementary sections that can be used as one large unit, or arranged in a variety of ways as a group or separately. You can see it in traditional home designs, mostly. We used to own one when I was a little girl. It was convenient, comfortable for everyone to use and optimizes the small space we have on our living room. It also instantly makes a space cozy and offers a casual vibe. Nowadays, jigsaw sectional designs evolved into a more sophisticated and modern styles to fit all sorts of lifestyles. It ranges from the simple traditional one to chic and multifunctional modern designs.
I gathered 20 Jigsaw Sectional Sofas that will instantly give your home style and comfort. The designs you will see here are mostly modern and contemporary to match the interiors that we have today. Some have innovative features that would blow your minds away and others have luxurious touches that bring elegance and glam. Some have minimalist appeal and unique look to give any space an exceptional flair. There are a lot of amazing designs of jigsaw sectional furniture out in the market today, so definitely you will never have a hard time in getting one. Keep on scrolling down to see these exquisite sectional sofas for some kick-ass inspiration for your home.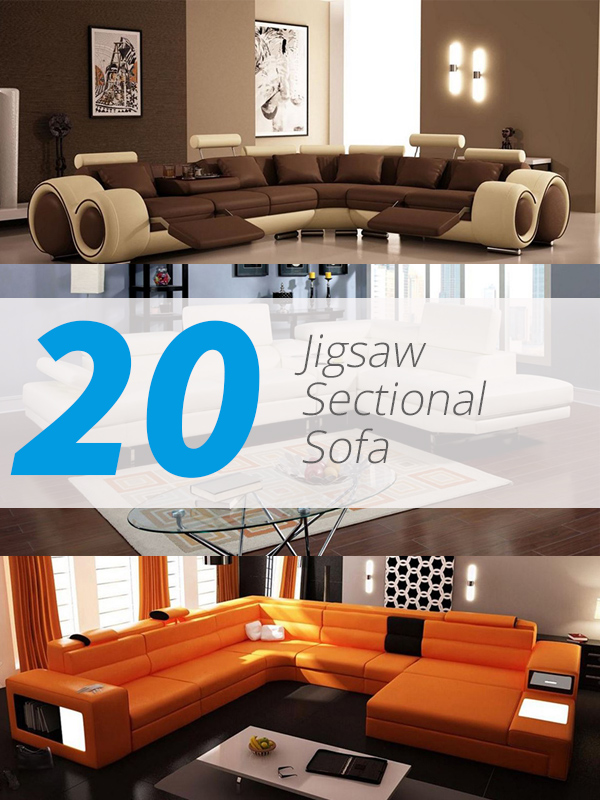 1. Hexagon Sectional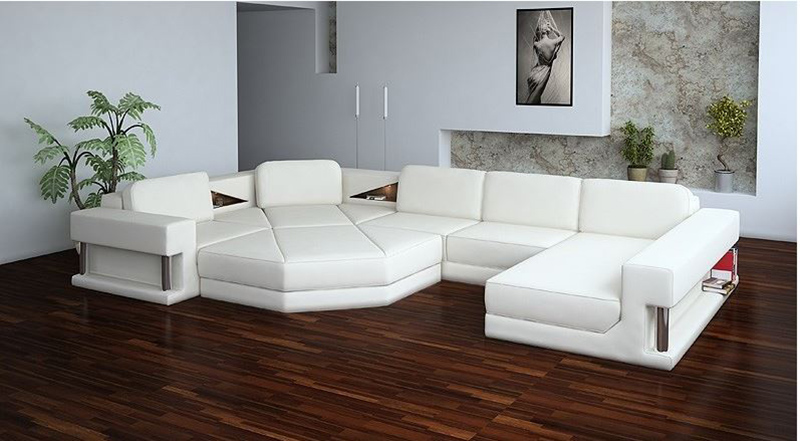 These unique-shaped leather sectionals will bring contemporary elegance to any space. Its hexagon ottoman is sure to add a modern vibe together with the two small lights that are embedded into the sofa's center area.
2. SNL- Rounded Corner Leather Sofa With Wooden Trim
Give your space an up-to-date flair with this white rounded leather sectional with wooden trim. Its soft curves and delicate style is sure to keep you and your guests comfortable and cozy for hours and hours of conversation.
3. Kemi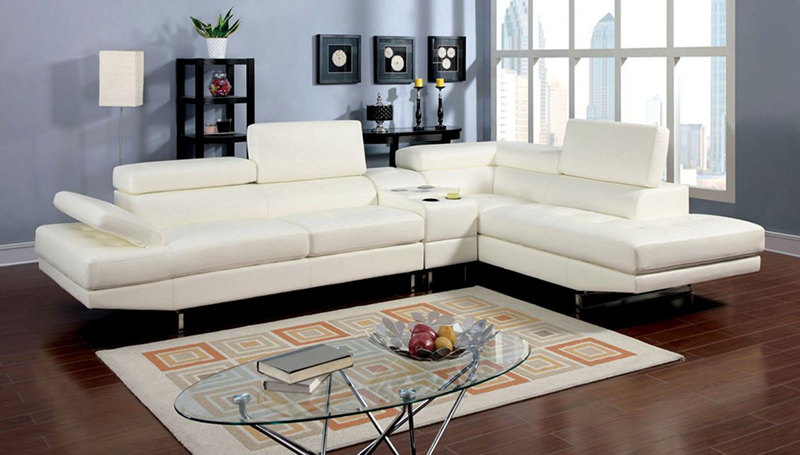 Bring in the modern vibe in your living space with this white bonded leather sectional sofa that has adjustable headrests and a center console with Bluetooth speakers. Its minimalist look is great for both modern and contemporary living room setup.
4. Polaris
Lend fun and bold appeal to your space with this eye-catching orange sectional set with two built-in decorative lights, side drawer and a shelf. Its multi-functionality will help you save while keeping your living room look stunning and modern.
5. Brown And Beige Bonded Leather Sectional Sofa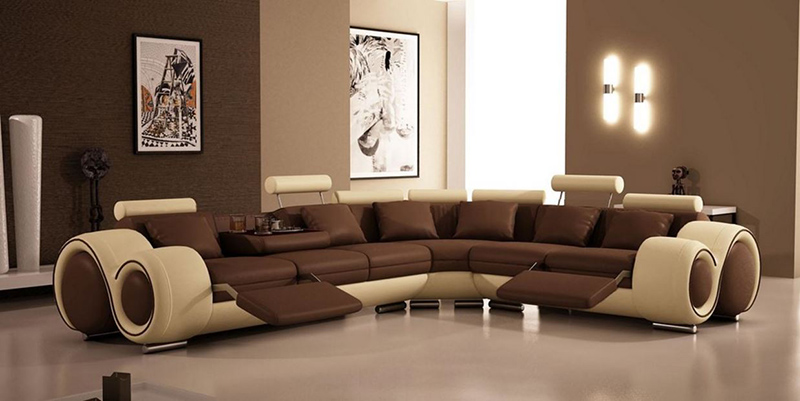 Create a striking statement with this two-tone leather sectional in beige and brown. Its stylish look will fit any setting and its built-in footrests will keep you, your family and friends relaxed and entertained.
6. Historic Transformation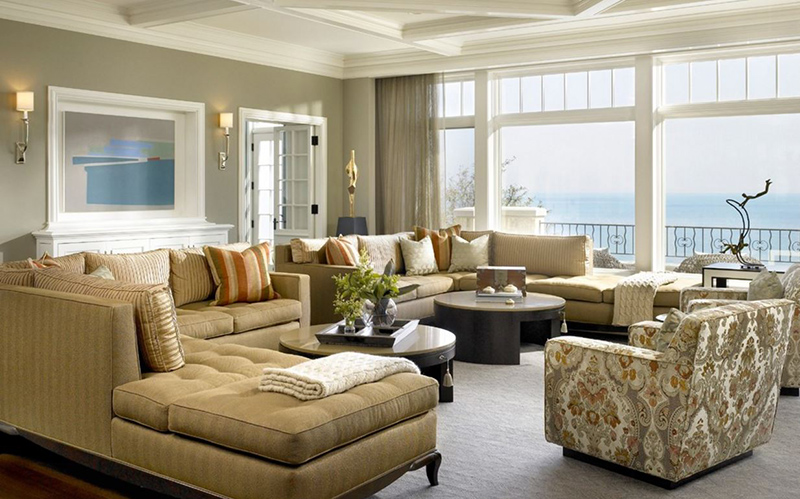 Bring back the old times with this transitional sectional sofa that will definitely suit your traditional and transitional designed space. Its neutral hue makes an inviting ambiance and its tasteful texture and subtle pattern gives a comfortable and cozy appeal.
7. J Design Group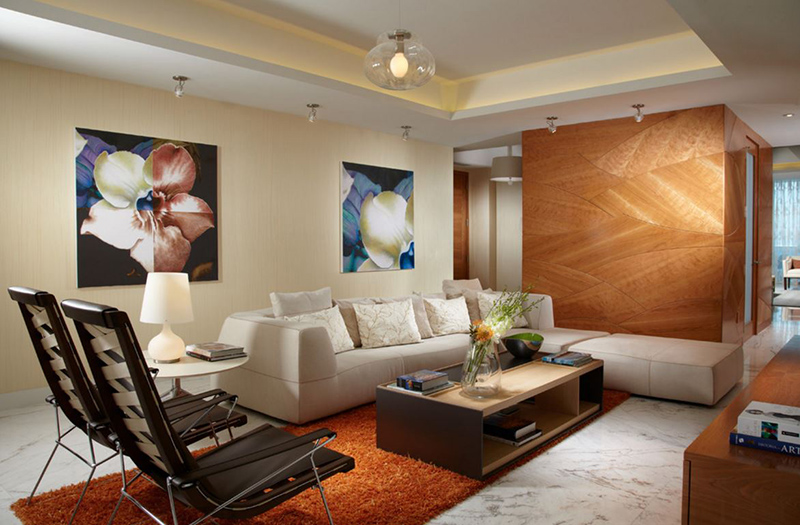 This white sectional sofa has a fantastic minimalist look that exudes style and luxury to any living space.
8. Phantom – Modern White Bonded Leather Sectional Sofa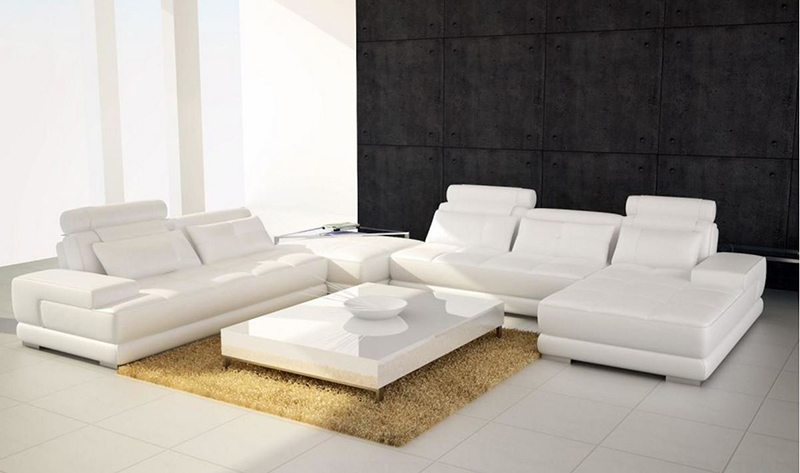 Give your living room an edgy and stylish statement with this chic white bonded leather sectional with ottoman and glass end table. Its unified and minimalist look is perfect for any modern and contemporary interiors.
9. 6 Pieces Cloud Modular Sectional With Ottoman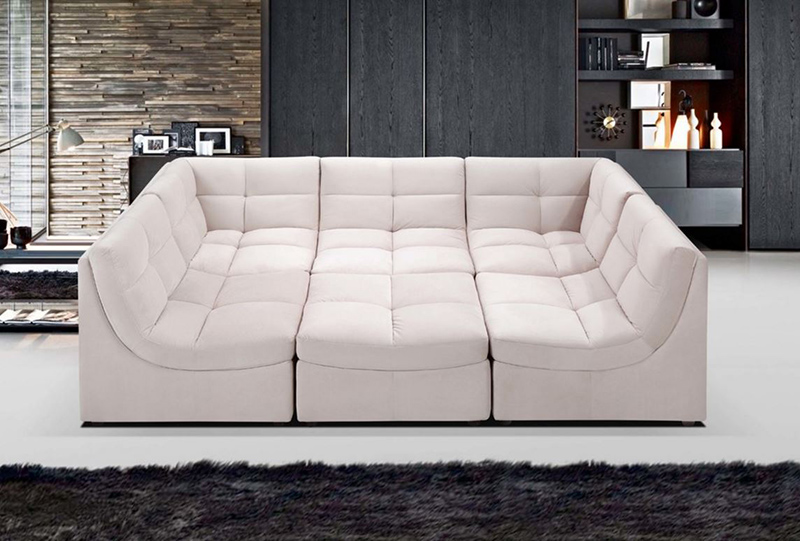 Let your sofa take the spotlight with this modular sectional with a matching ottoman. Use it as one unit and you can have an instant bed to lounge in, while arranging it separately will give your space a stunning modern look.
10. Italian Leather Sectional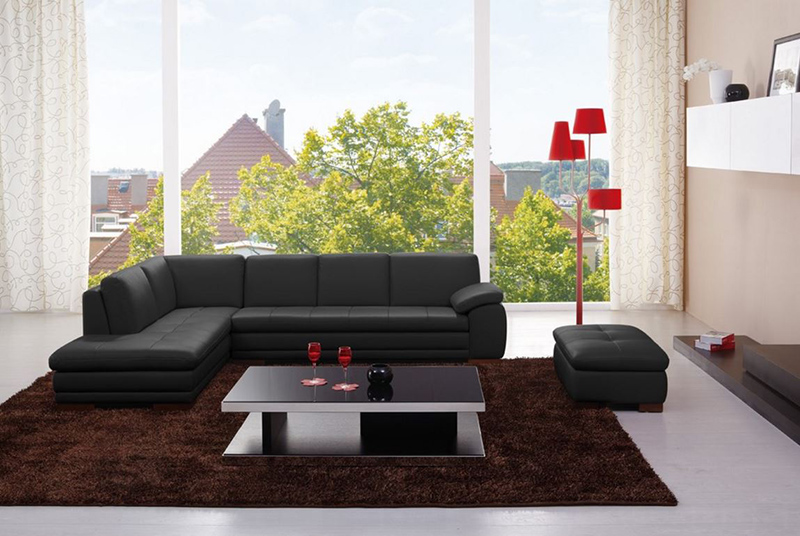 Add drama to your modern living space with this black leather sectional with ottoman. Pair it with bold-colored accent and reflective surfaces and it will instantly make it pop beautifully.
11. Matrix Sectional Sofa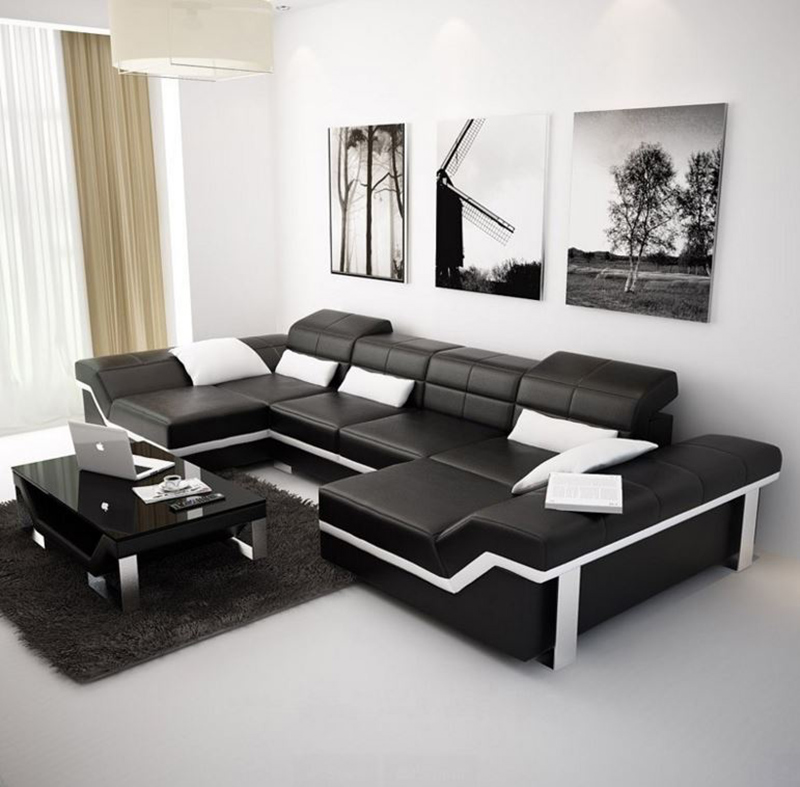 Bring character to your living room with this double chaise sectional in black and white. Its modern and sturdy look makes it a bold statement to any space.
12. A94- Red Leather Sectional Sofa & Ottoman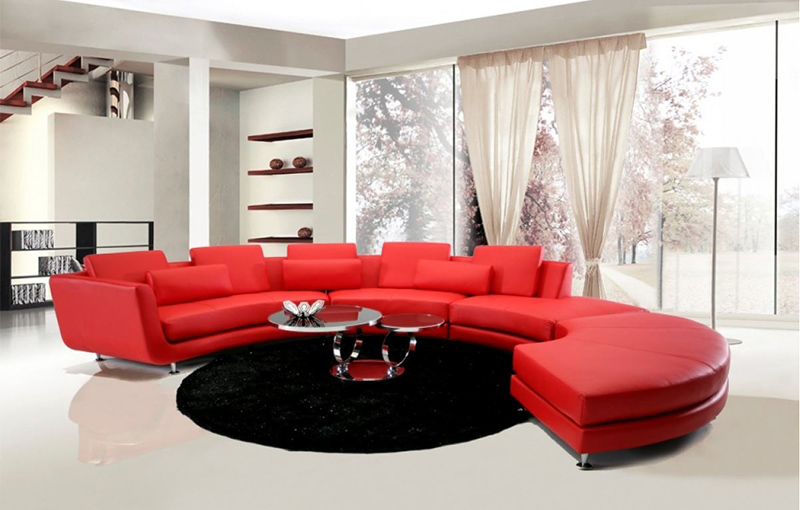 This stylish red sectional will definitely give you that modern vibe you desire. Its sexy curves and striking hue will give your living room a unique and sassy look.
13. Black Top Grain Italian Leather Circular Sectional Sofa- Circle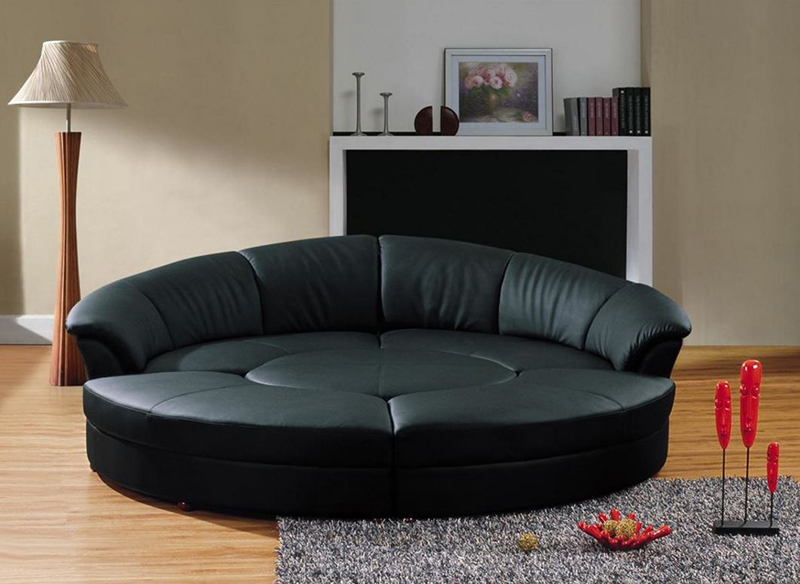 Add a sophisticated and one of a kind touch to your modern space with this circular leather five-piece-sectional sofa. Its unique look is sure to grant that character and personality you are looking for in a space.
14. Southern Motion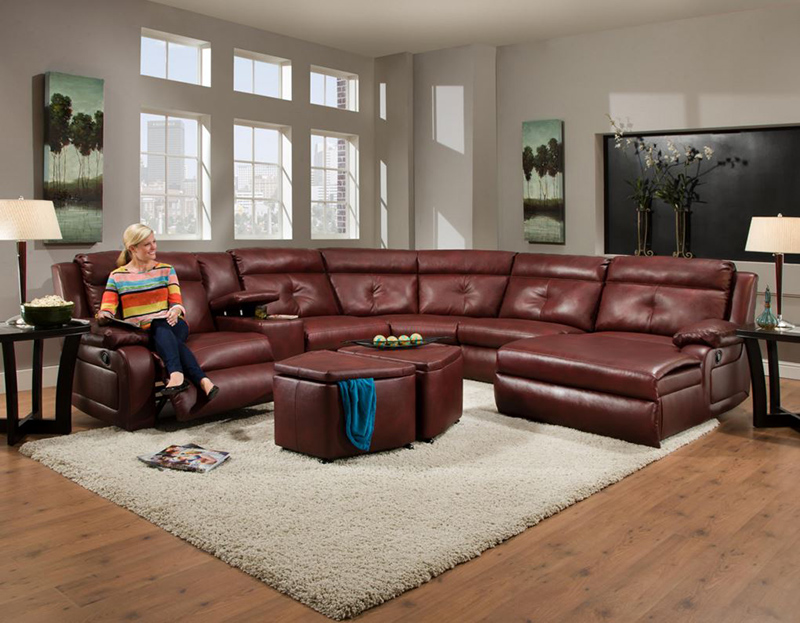 Thinking about giving your home some rustic flair? This reclining sectional with chaise and console and matching ottoman in brown is sure to lend that modern rustic appeal to any home. Its earthy tone gives off warmth and its multiple features are sure to add a comfort and relaxation.
15. Modern Sectional Sofa, White Bonded Leather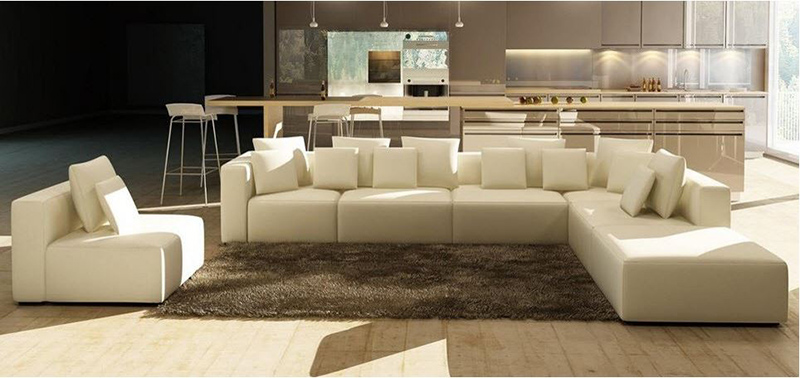 Get a minimalist look by going all white on your sectional and throw pillows. Its clean lines and crisp white leather exterior create a stunning modern elegance.
16. Blocks Chaise Sofa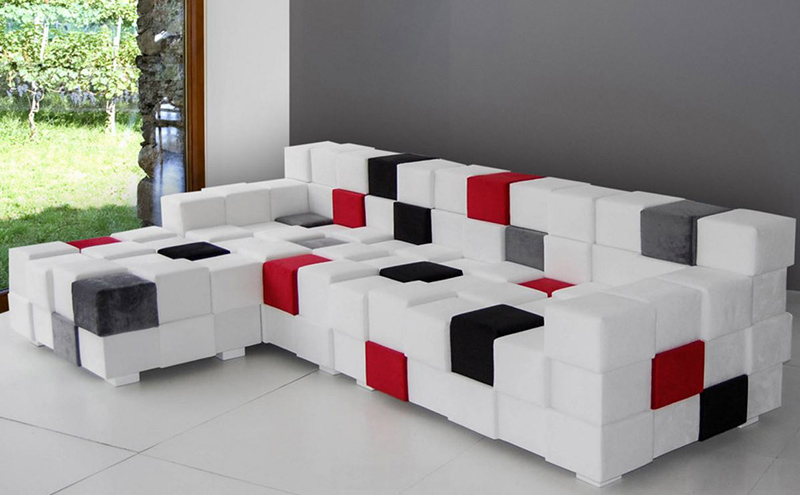 Make your space fun and exciting with this block-inspired sectional in different colors. I love the exceptional design this sofa has! Its unique detailing will steal the center stage from any accent you have in your space.
17. Divani Casa Phantom – Modern Grey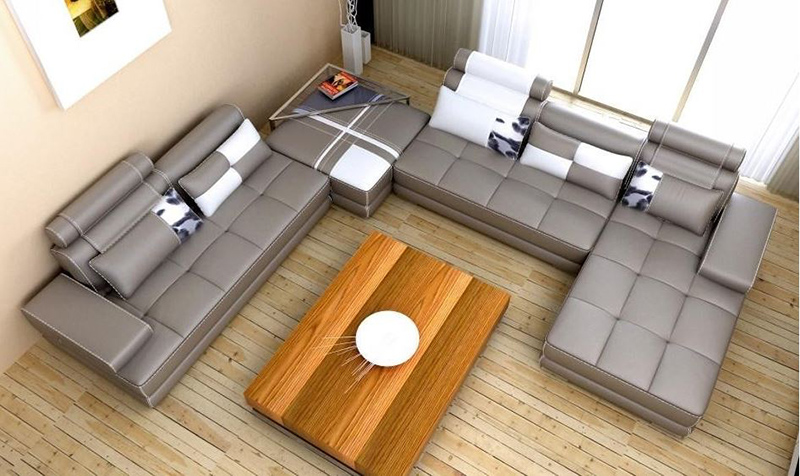 This stylish sectional sofa in gray will lend modern vibe and contemporary elegance to any home. Its geometric design and two-tone accent bring true sophistication.
18. Portugal Sectional Sofa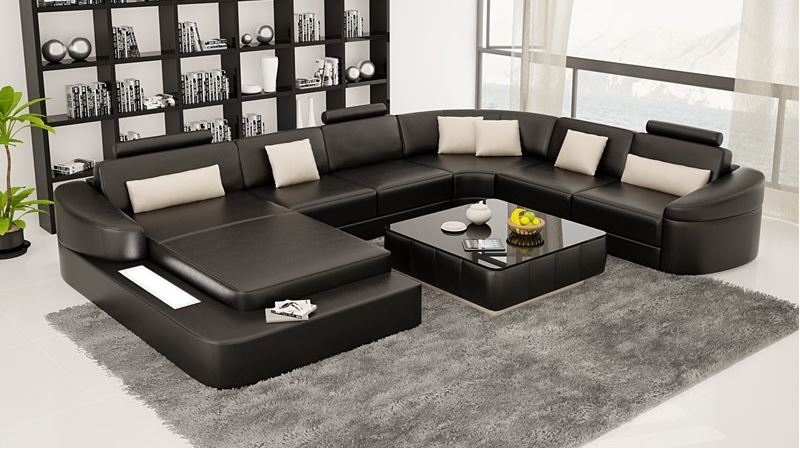 This modern sectional in black is sleek and edgy, perfect in giving a masculine appeal and modern vibe with a bit of drama. It has a matching coffee table for a one cohesive look.
19. Divani Casa 6139 Modern Red and White Bonded Leather Sectional Sofa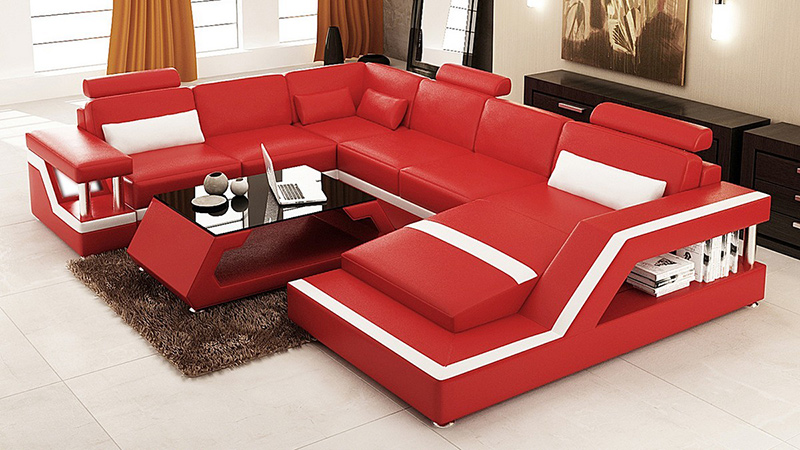 Add color to your modern space with this red and white leather sectional sofa. Its unique look and space-saver charm will make any space chic and stylish.
20. Sectional Sofa With Coffee Table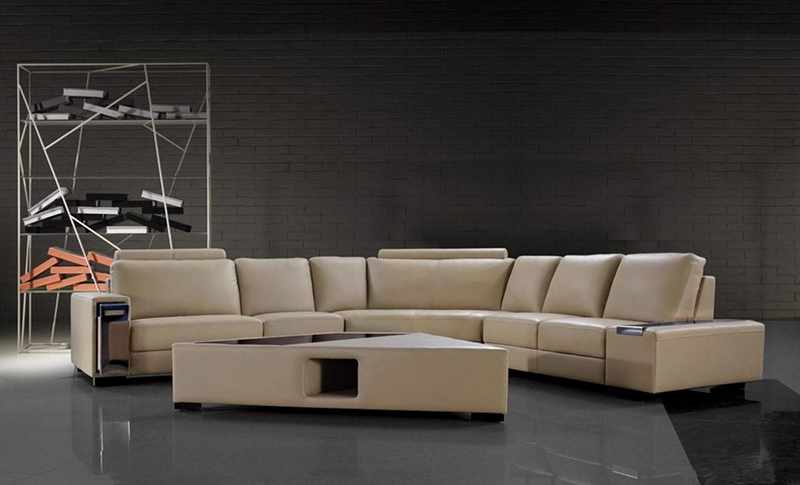 Start that urban lifestyle with this chic sectional sofa in beige. Its neutral color is sure to fit any interior design you got. Its geometric design has minimalist appeal with just the right amount of softness and inviting vibe.
There you have it folks, an amazing list of jigsaw sectional furniture! Those beautiful sectionals are great solutions for your living space. Whether you have a huge space or a limited one, those sofas are perfect in providing relaxation and coziness to your home. It might seem huge on the photos but you can also get a smaller version of those to fit your space. The multiple functions of those modern sectionals are great for those who are working on a budget. So think about it, when you get sectional sofa, you get more from what you actually pay for. You get a unified look by giving you a matching ottoman and coffee table while giving you a little bit of modern technology at your fingertips. It gives you ease, comfort and a stylish home.