LIFT: A Sit-to-Stand Desk Gadget You Would Want to Own
There are many gadgets that we use every day. Some of them are even part of our everyday work which makes them a valuable item for us. That is why we want to keep them near us while we work just like our phones, tablet, iPads and others. Our desks that we use for work might be okay but I am sure that if you see this smart-desk, you will really want to have one.
This desk made from bamboo is called the LIFT. It will allow you to work while standing and also when you are sitting. It also has other functions like being able to hold your stuff and gadgets. This way, everything is just right there when you need it. You can even bring your desk to wherever you want to work because it is easy to transport and assemble. Let us take a look at a video about this amazing desk and some photos of it too.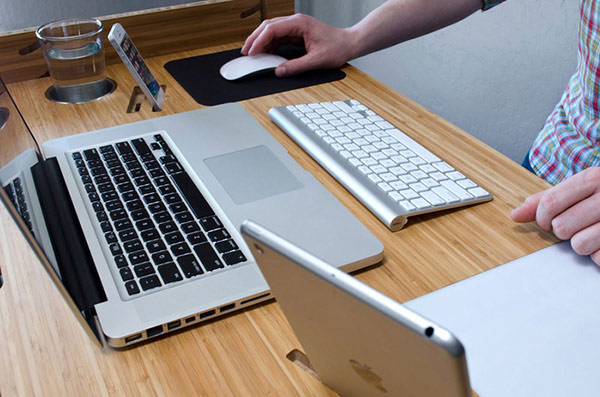 The desk has everything you need for work. It doesn't just contain your laptop but also other things that are valuable to you.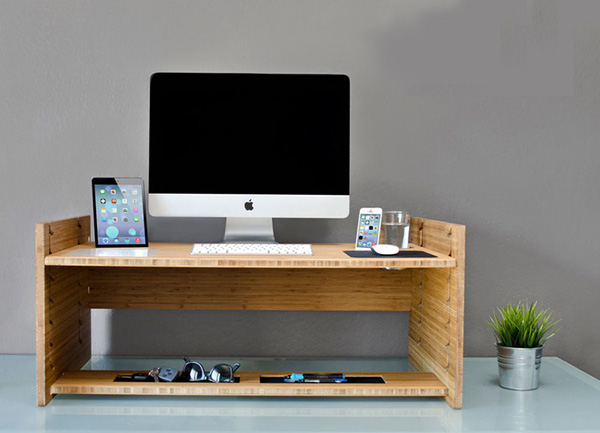 This is how the desk looks like. Observe what things you can place in it. Isn't it very functional?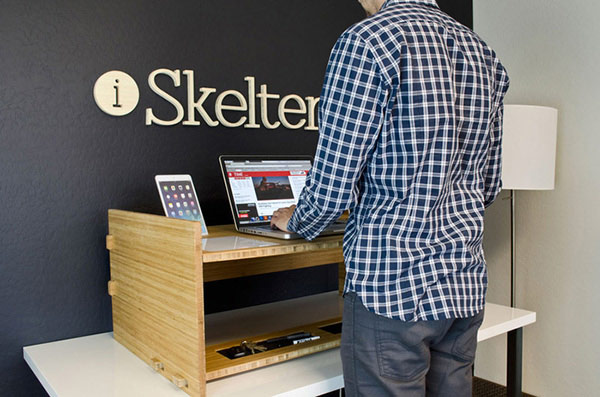 Standing for a few hours is good for the health. And you can do that now with a desk like this.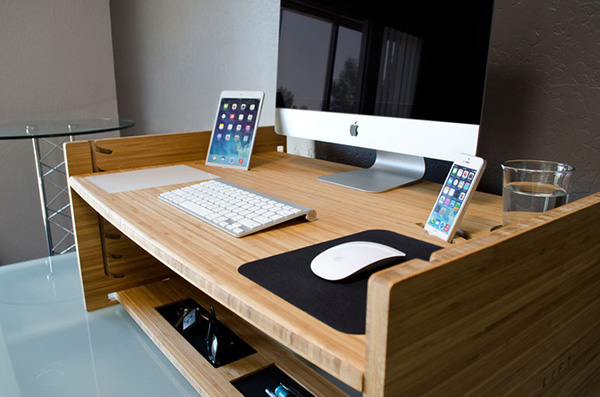 The desk is designed in answer to the problem that sitting for a long time could cause serious health problems.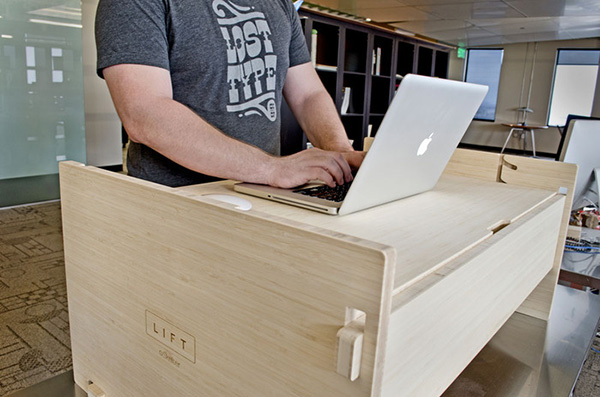 That is why it is good work standing too. And if you get tired, simply adjust the desk so you can work while sitting.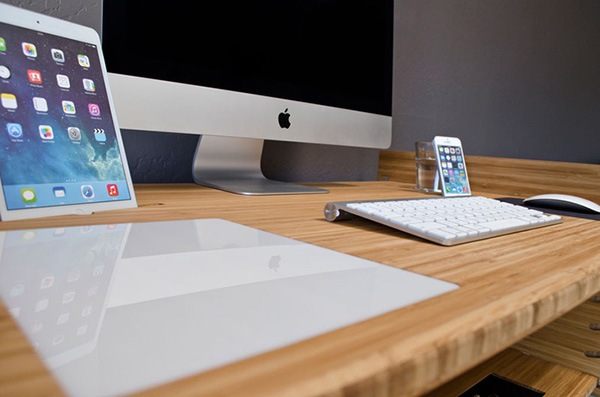 It has phone and table docks display. Also, you can charge your device without any visible cables.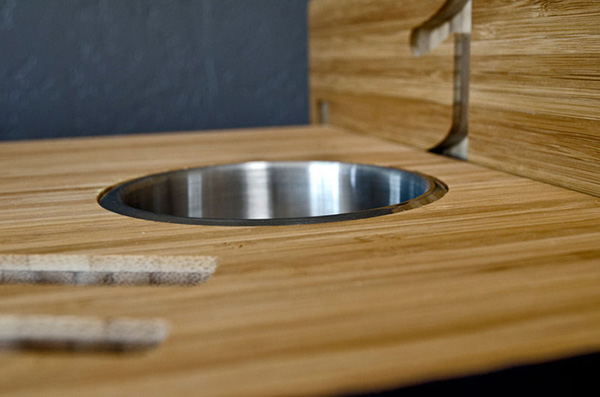 The drink holder will protect your laptop and other devices from surface spills and would allow you to get a drink while you work.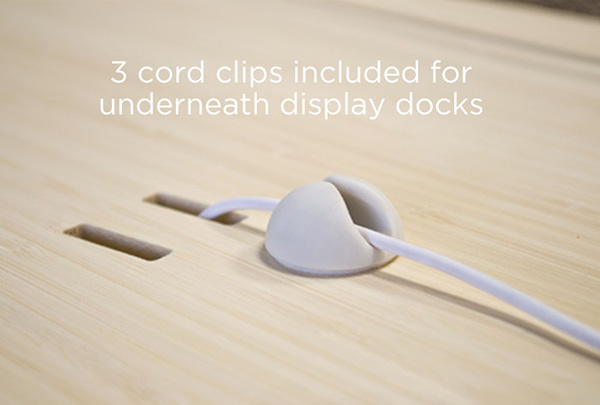 It has a set of 3 cable management clips to keep your phone and tablet cords organized beneath the surface. /p>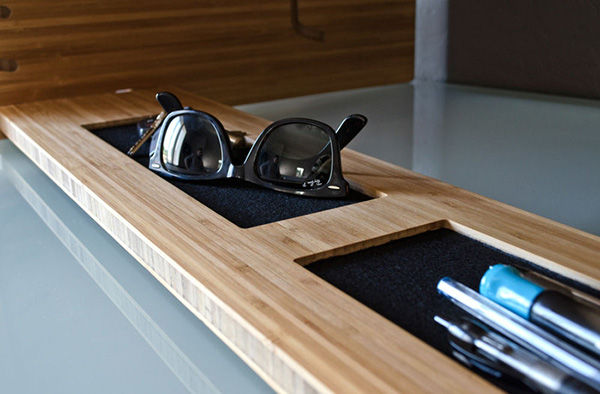 The two large felt storage trays allows you to store small items like keys, pens and others.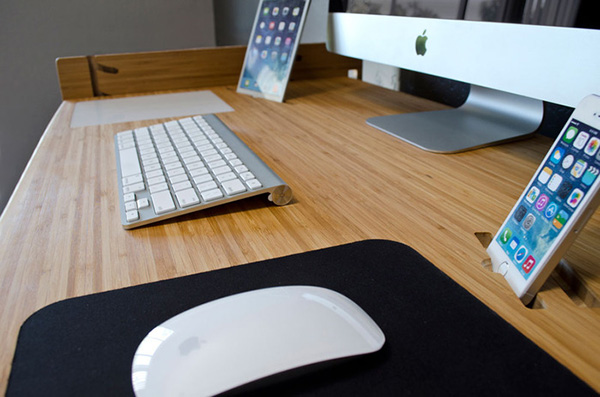 Aside from a mouse pad, there is a white board on the other side where we can write and jot down notes.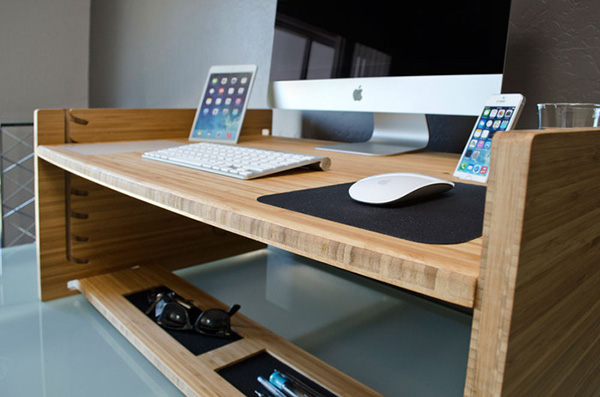 It may also come with a thick mouse pad that makes working even easier.
Iskelter was right when it said that the LIFT is "the coolest, most affordable, adjustable smart desk on the market". It sure is something that all of us would love to own especially me because I sometimes I work standing and I would work on my bed too. I'd love to get this one! How about you? Are you also interested to use a desk like this one? Would this fit to your working desk?