22 Sleek Modern Nightstands for the Bedroom
Complete your bedroom with a beautiful linear nightstand beside your bed.
Your bedroom furniture will not be complete without a nightstand and other furniture. Some would even add a bedroom lounge too apart from storage system like a wardrobe and cabinets. But to actually complete your bed area, all you need is a bedside table or a nightstand. This holds your table lamp and other items.
Nightstands are considered an important part of a bedroom. It can be placed in a guest room and stock it with extra items like throw pillows so that your visitors will feel welcome. A nightstand could be a good area to place your reading lamp or alarm clock. You can even add a vase with fresh flowers if you like. Since many bedrooms these days has a modern design, many furniture are designed to fit rooms like this just like the sleek modern nightstands that we will show you in this list.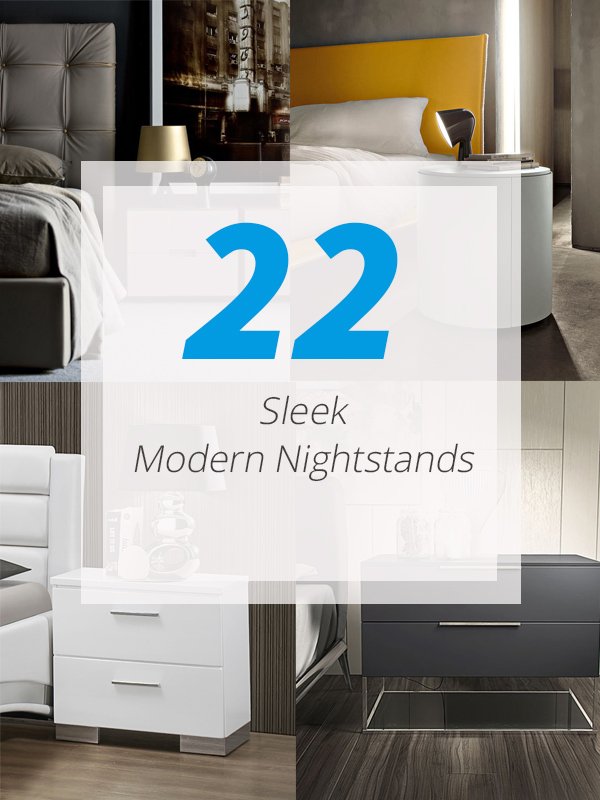 1. Bond 2 Drawer Bedside Table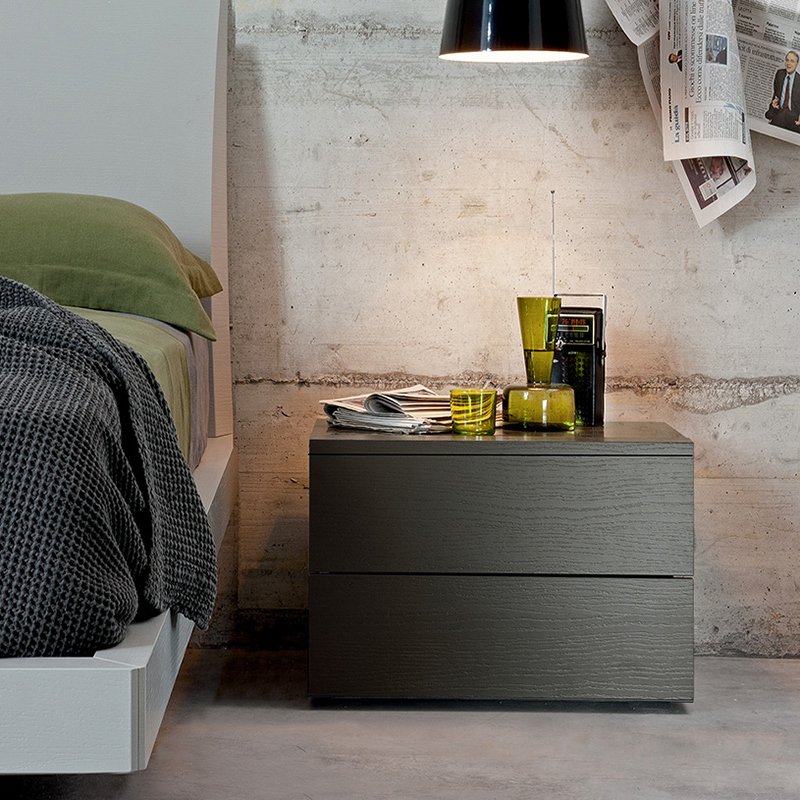 The side table has pure, clean lines with a sleek, linear aesthetic which are its main feature. It also looks stylish and elegant using a push-click opening mechanisms mean that there are no handles, which adds to the clean, minimalist look.
2. Marley 2-drawer Nightstand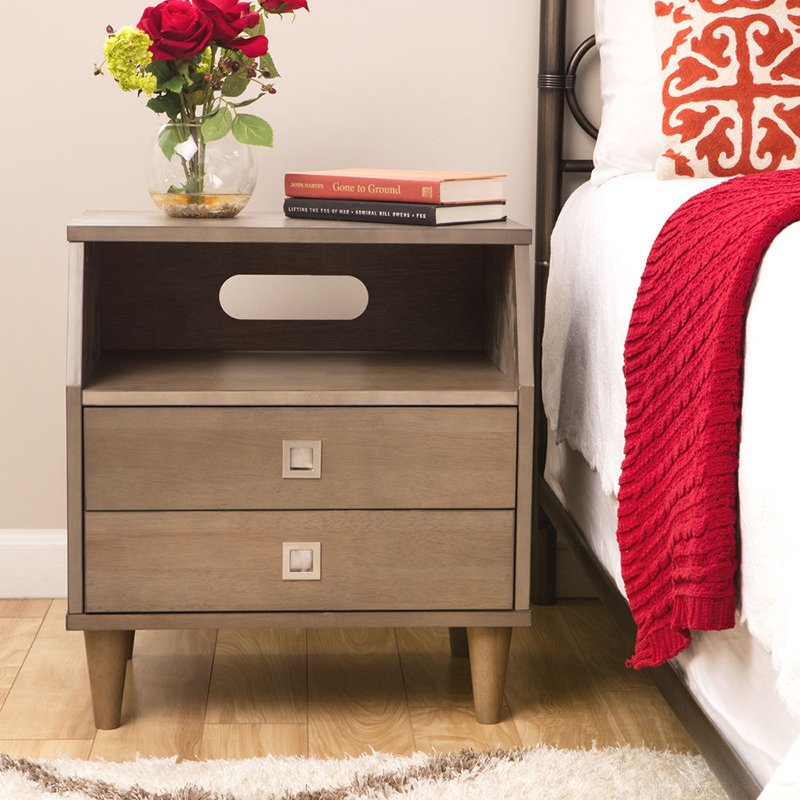 The Marley modular nightstand, finished in light charcoal grey, has a modern design with generous storage that can accommodate all your bedtime essentials. It has two generous drawers and a spacious open shelf.
3. Vilas Light Charcoal Nightstand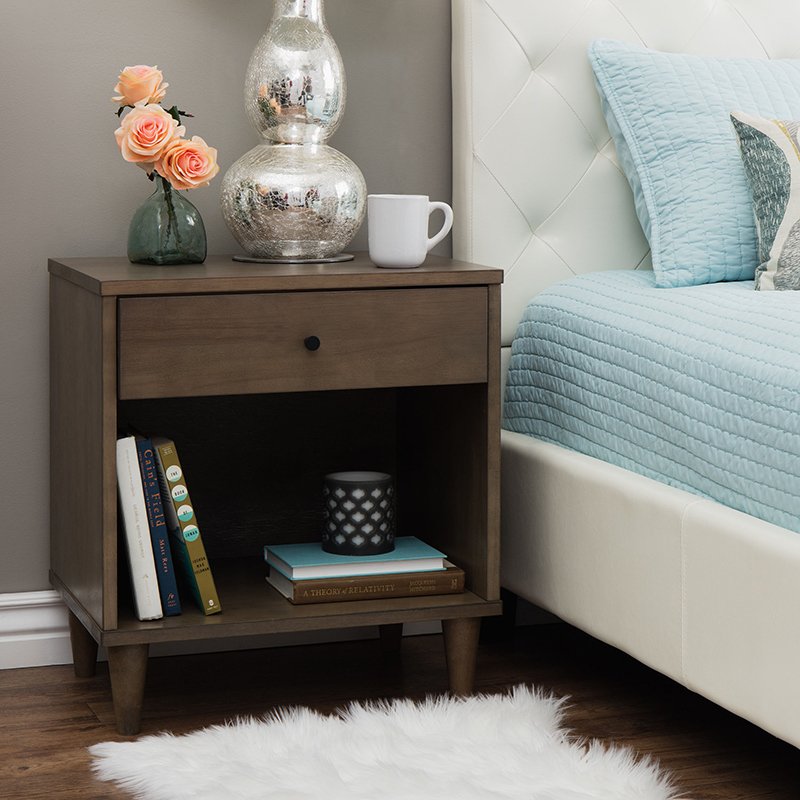 An attractive charcoal wood nightstand has a useful drawer set on sturdy metal gliders that keep it from slipping or sticking. The nightstand's bottom half is a spacious shelf for storing books or other personal items.
4. Henna Tri-tone 2-drawer Nightstand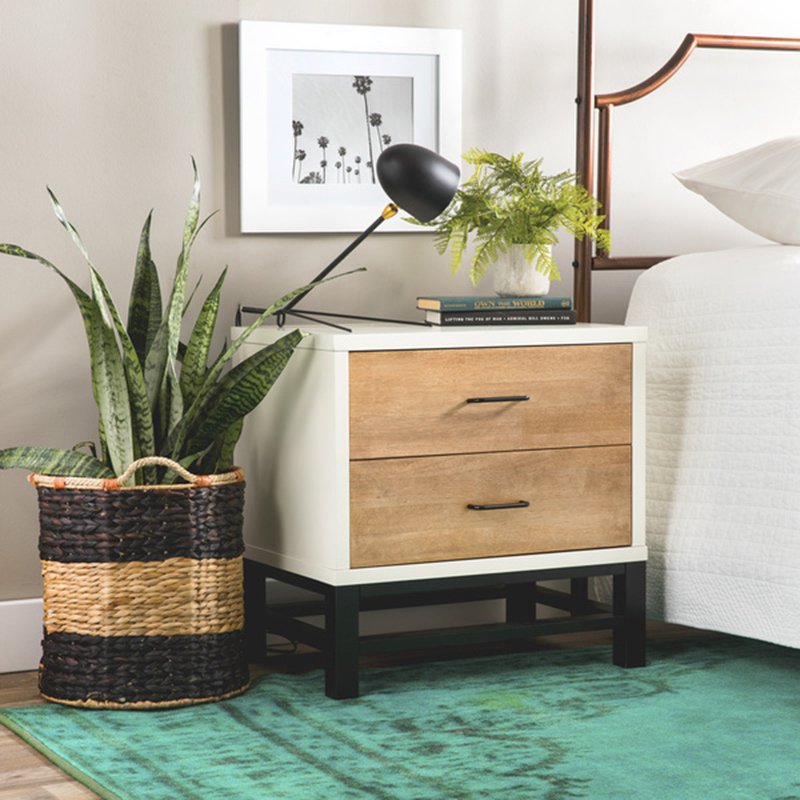 You can bring visual interest to your bedroom with this tri-tone two-drawer nightstand. It has a black handle on the front of each of the unit's natural-tone drawers that complements its ebony-finish hardwood legs.
5. Como L-Shape 2 Drawer Bedside Table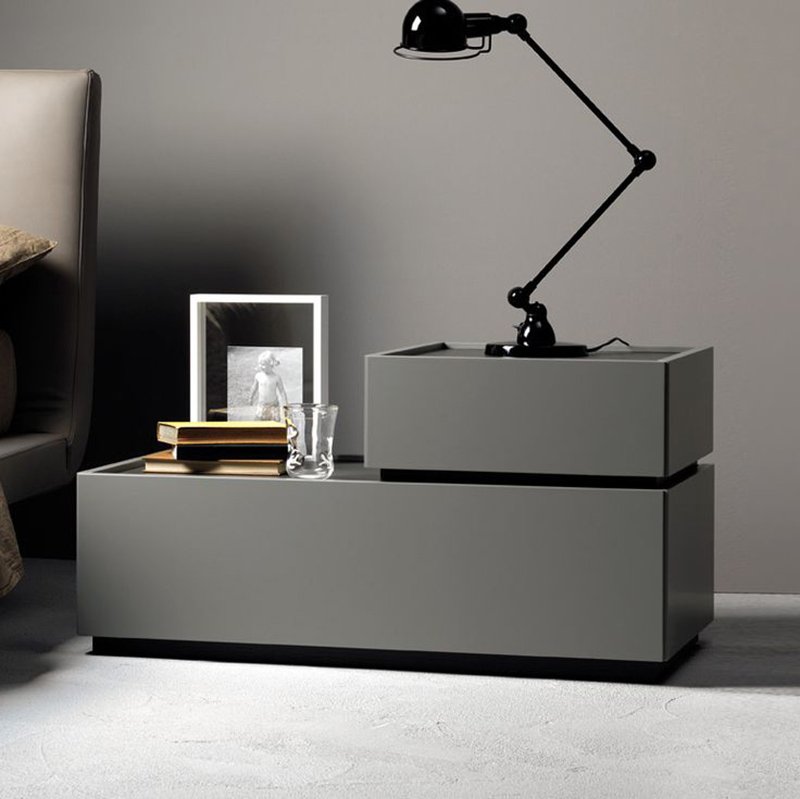 Inspired by a traditional Japanese system of construction, its units are stacked on top of each other to create an overlapping effect. The result is a beautiful and unique design that comes with rubber bases to secure and support the unit's together.
6. Bedside Table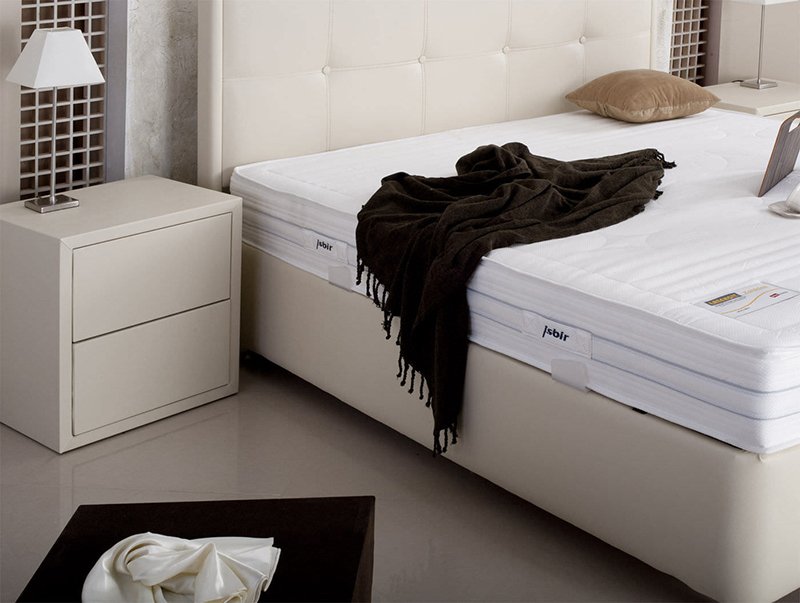 This one has two drawers with a push-open system. One has the option to put upholstery on it on the same color or pattern with that of the bed.
7. Bedroom BQ-Alina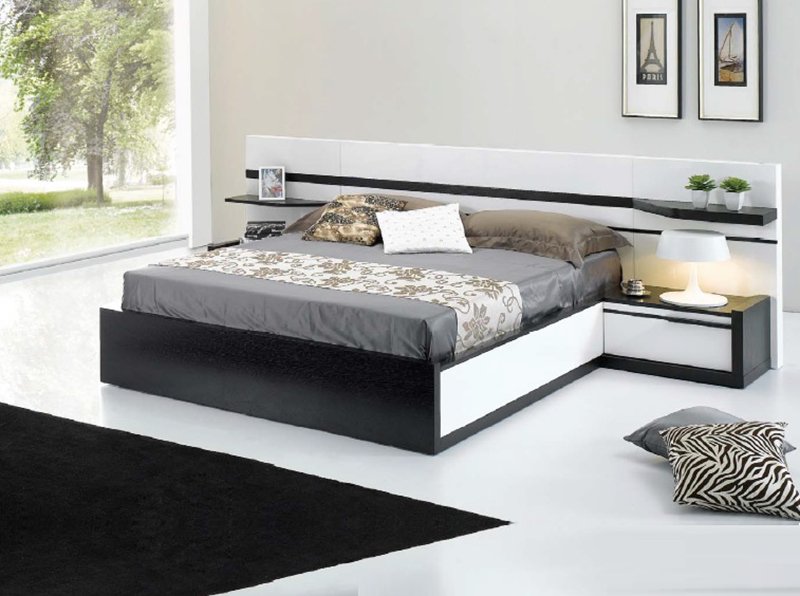 This platform bed comes with an optional four drawer dressers and a mirror add for more storage space and match the color and style of the bed. At one glance, you might even think that everything is just connected because that is how the designers want it to look like.
8. Float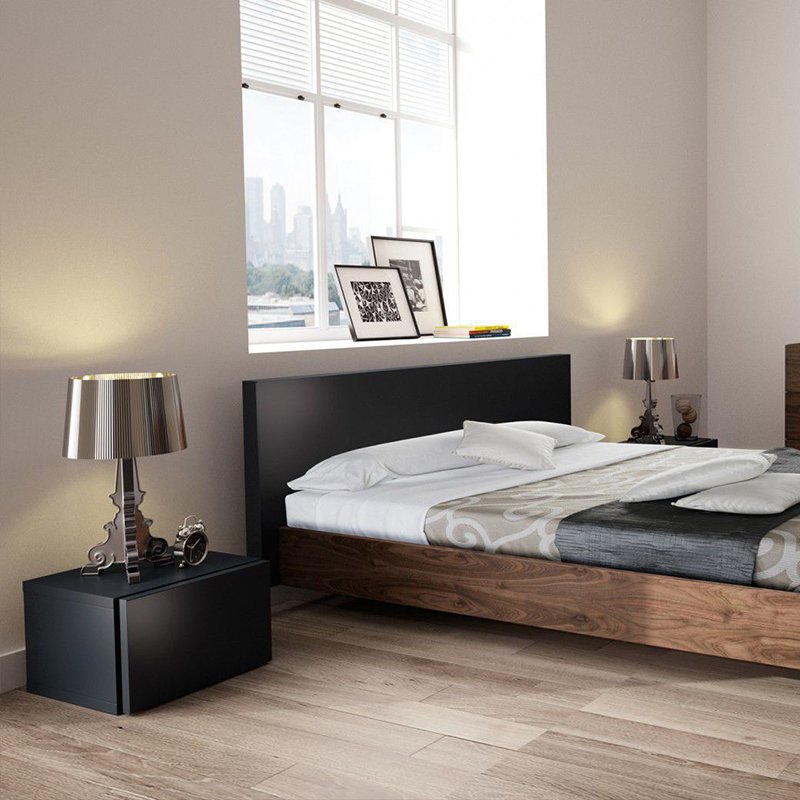 Lacquered wood drawer night stand that would match with whatever bed you have. Don't you just love its neat look?
9. Kompany White Lacquer Lift-Top Nightstand Side Table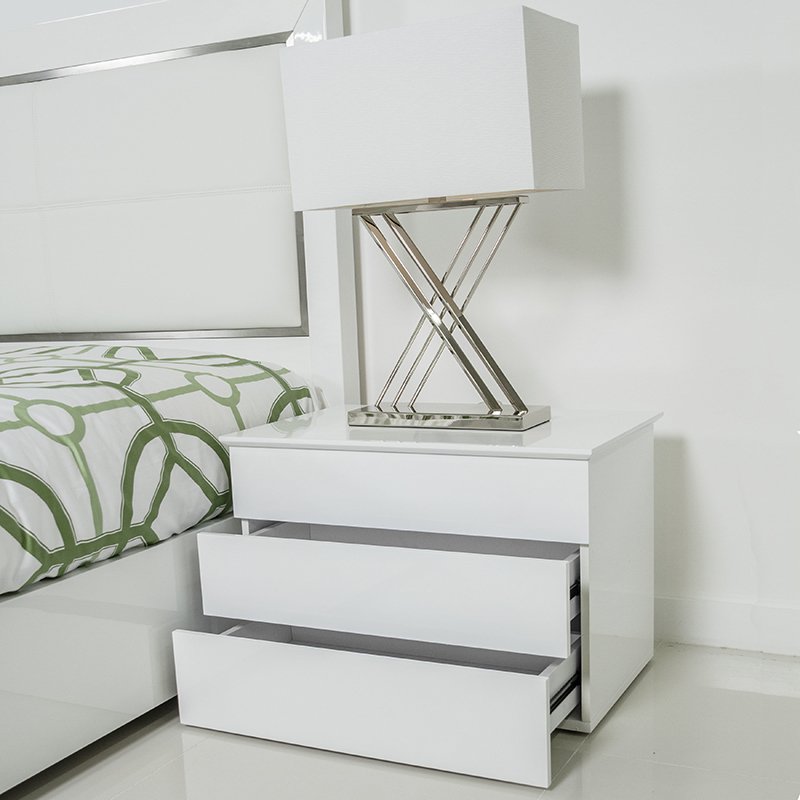 A simple yet classy side table finished in lacquer white with three drawers to accommodate all your bedtime needs.
10. Palea Nightstand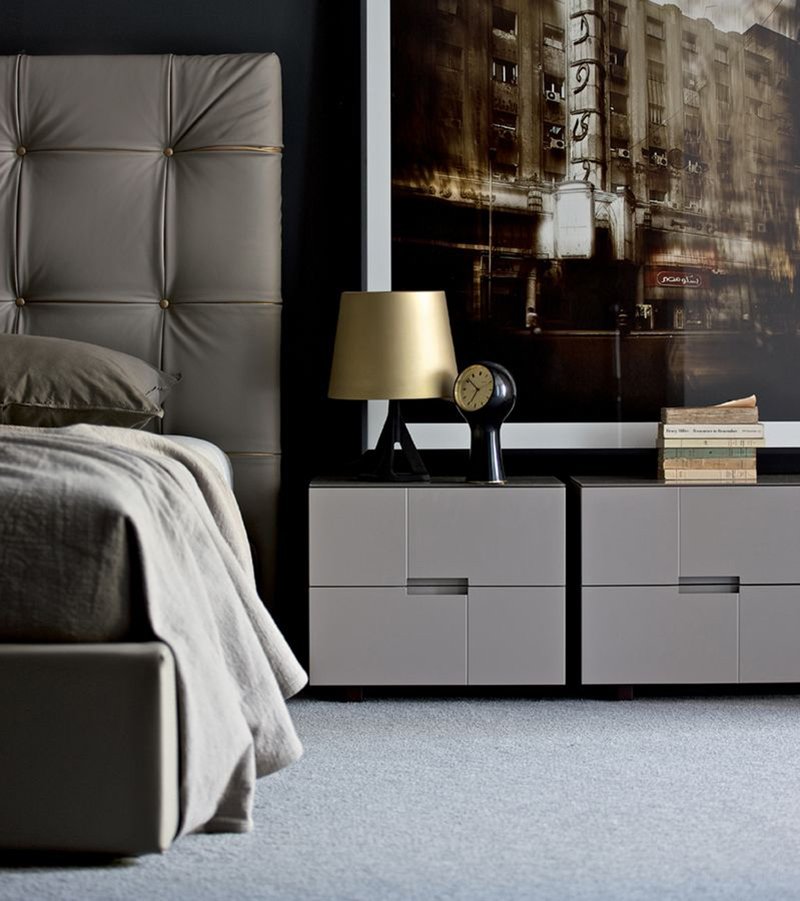 These are beautiful! You can get this in matt lacquer wherein the front drawers are polished polyester and its top finishing is retro-varnished glass.
11. Prisma Comp.08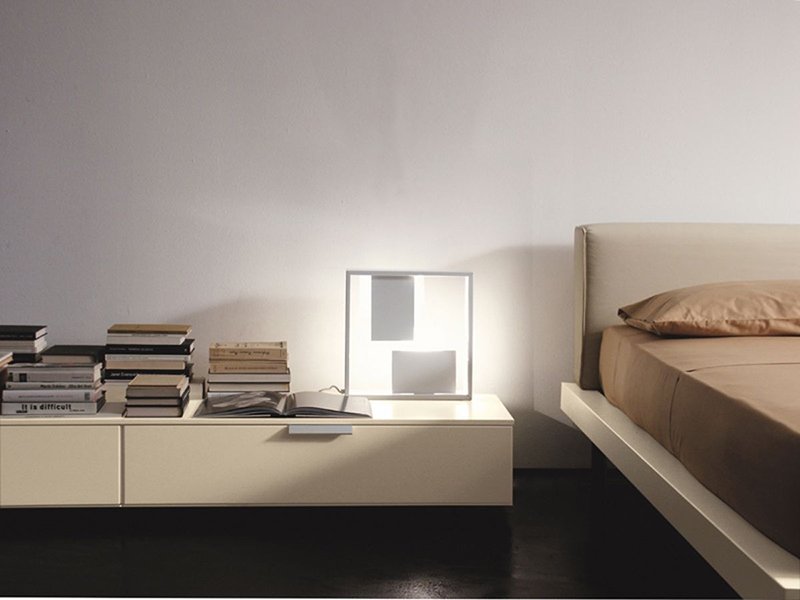 An elegant and simple nightstand characterized by an aluminum handle with a 45° cutting on the drawers' fronts and sides.
12. Shen by Cairoli & Donzelli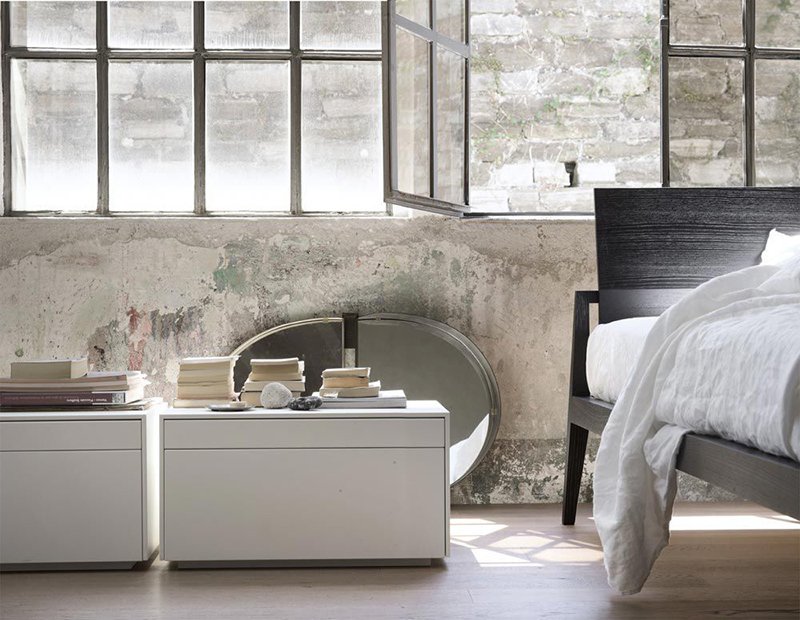 A handless nightstand would be a good choice to achieve that neat and minimalist look for your bedroom.
13. Contatto Nightstand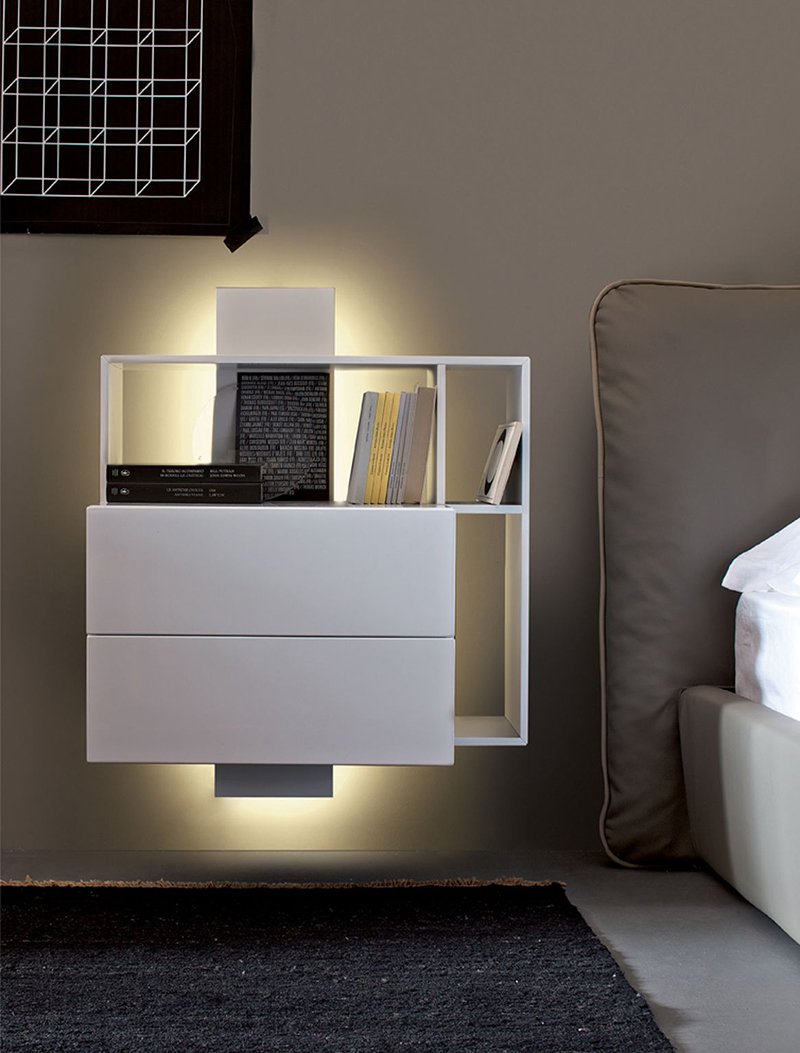 The characterizing element of the nightstand is the vertical back panel that hides the cabling system inside it. Thin panel sides and shelves serve as the support structure of the nightstand that alternates solid and void spaces that breaks up the monolithic vision of the various compositions.
14. Top by Ludovica & Roberto Palomba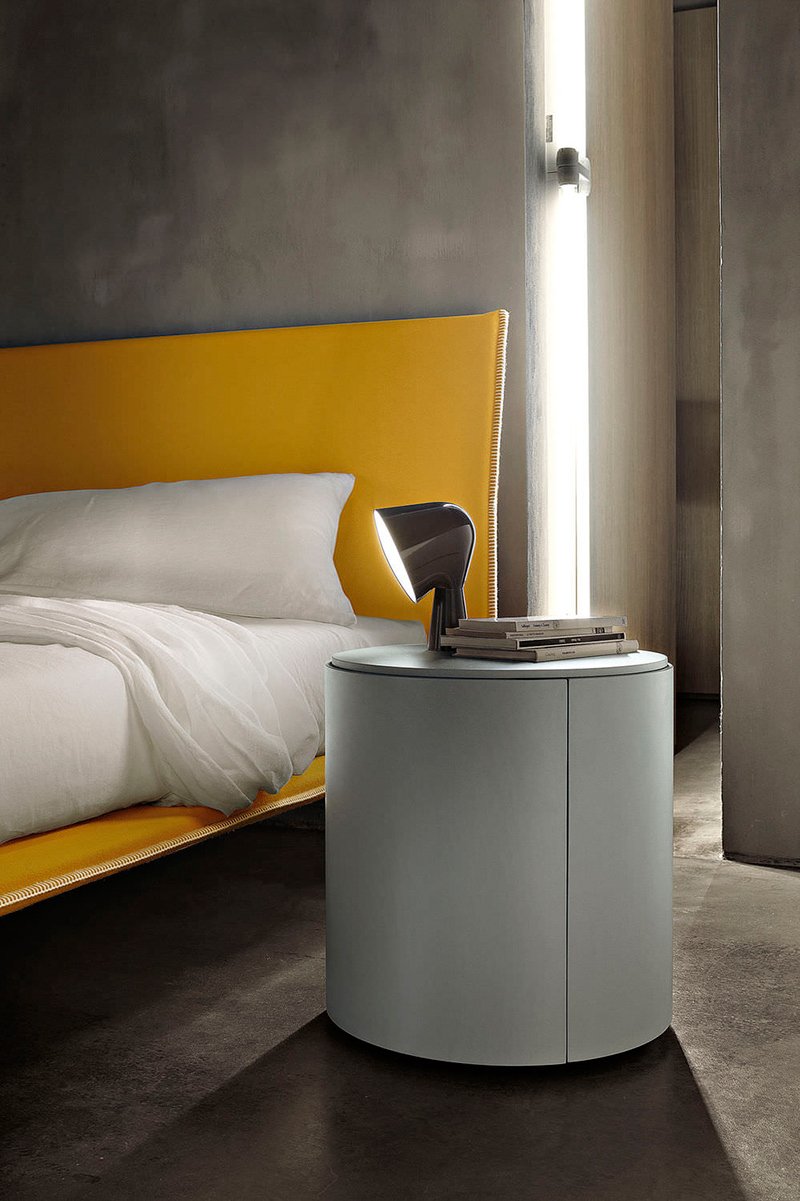 This is a classic and timeless round side table that features a curved panel opening and round shelf inside. Its top can be made in wood or in marble.
15. Simple Living Maya Night Stand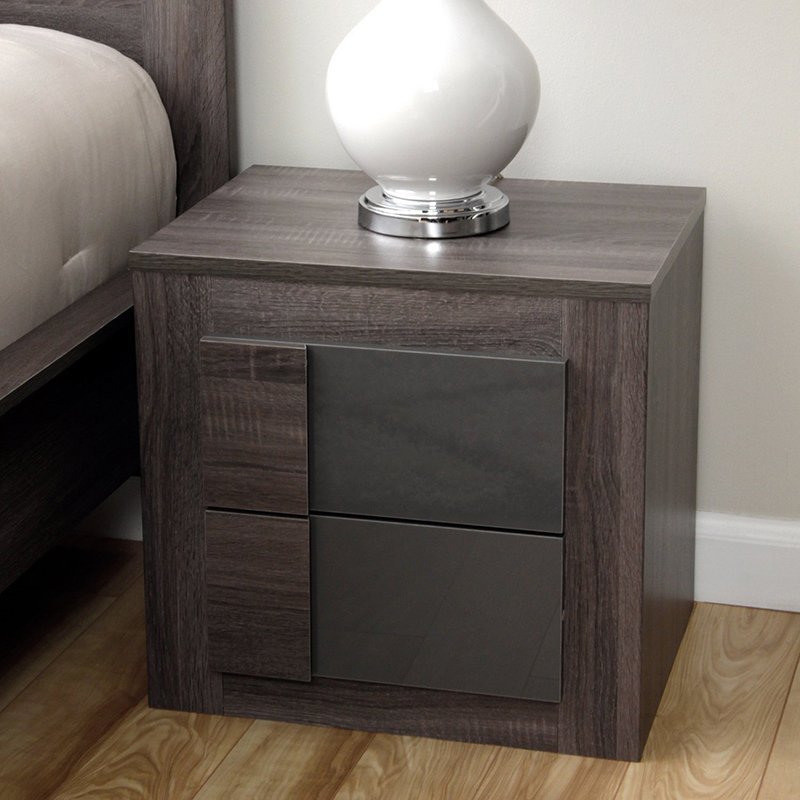 You can keep your nighttime books near you with this attractive night stand finished in a dark Sonoma oak design. It has two drawers that provide plenty of space for books and electronic readers to avoid clutter.
16. Matrix 2 Drawer Nightstand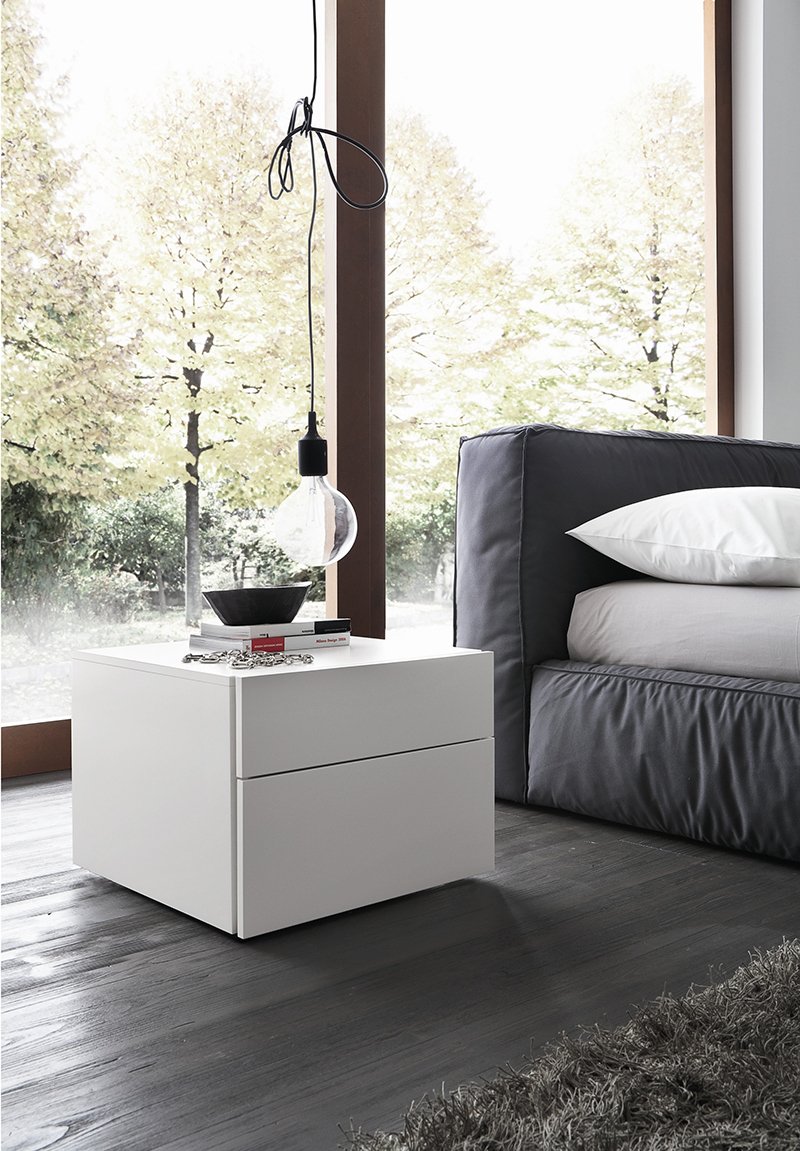 If you want an original design for a nightstand, you can get this white matrix nightstand that is perfect for any space.
17. Arturo bedside table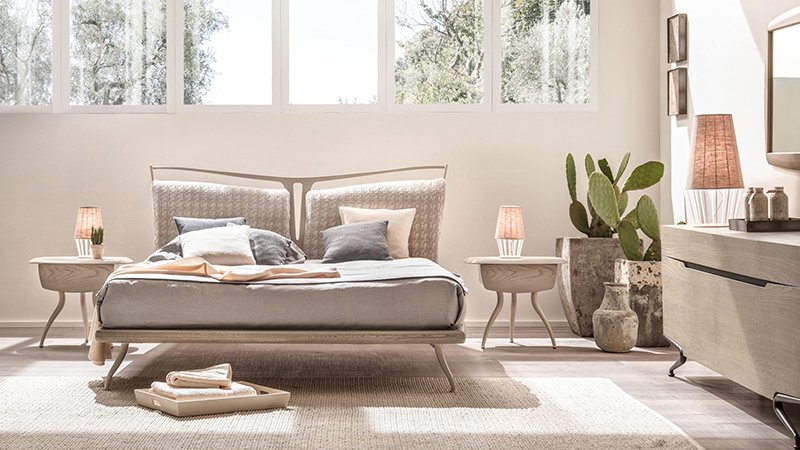 The framework of this bedside table is made of laser-cut bent metal, aluminum-casted feet, laser-cut plates, hand-rubbed brass welds and wooden parts that are shaped chestnut veneer, brushed grey finish with open-pore texture.
18. Felicity 2 Drawer Nightstand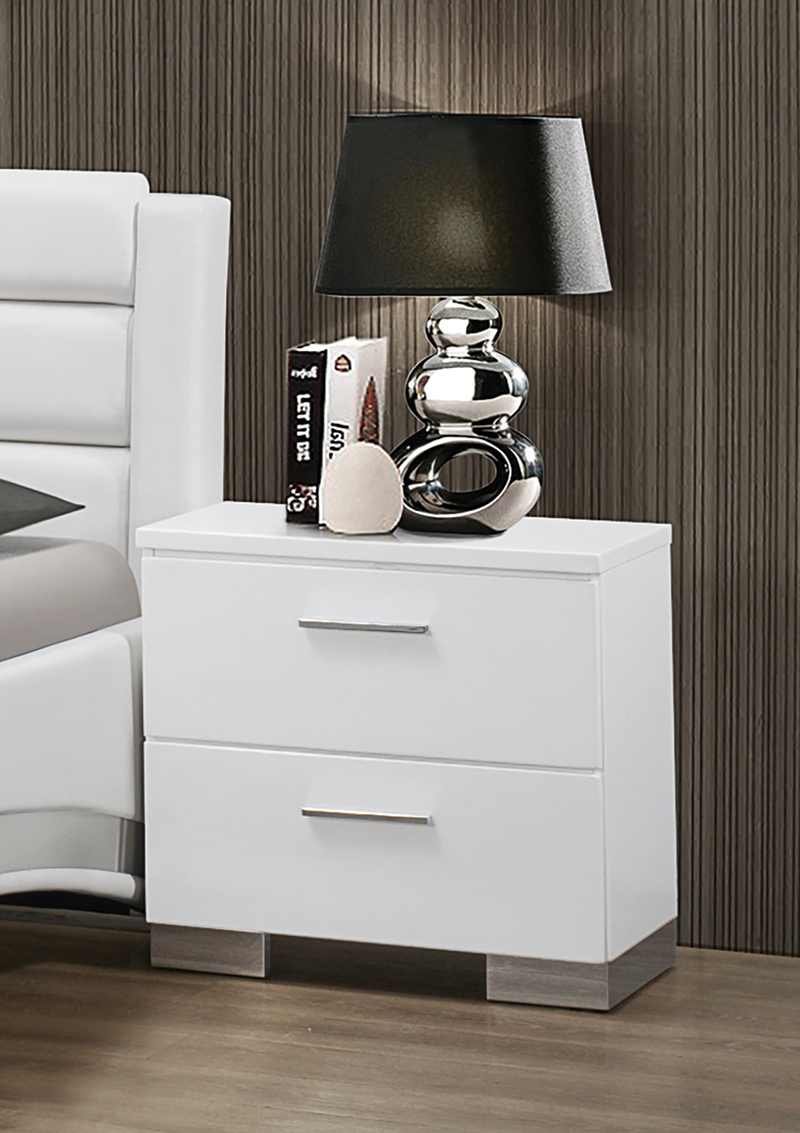 An exquisite contemporary nightstand in a white high gloss polyurethane polished top coat finish with chrome metal bar handles that unify the style.
19. Bowery Nightstand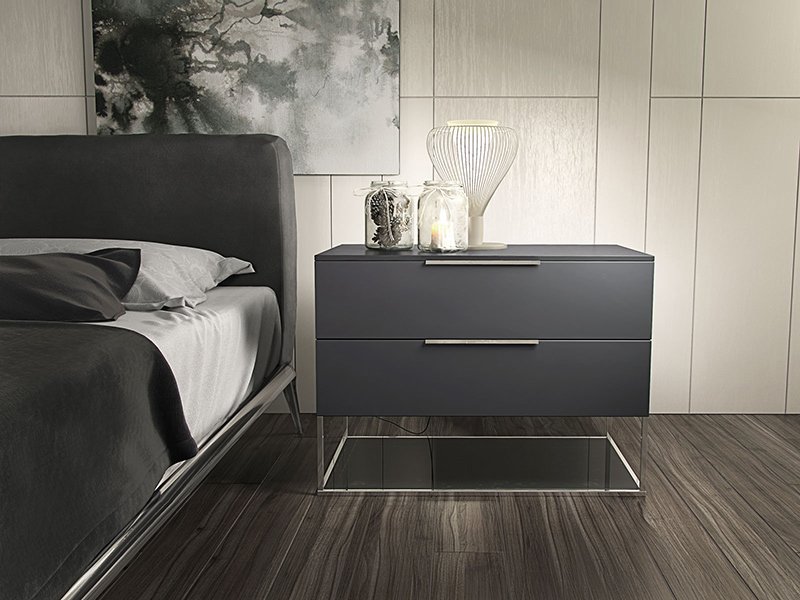 A true statement piece, this nightstand has a polished steel handle and frame and matching painted glass bottom shelf. It is available in matte lacquer color options.
20. Mulberry Nightstand by ModLoft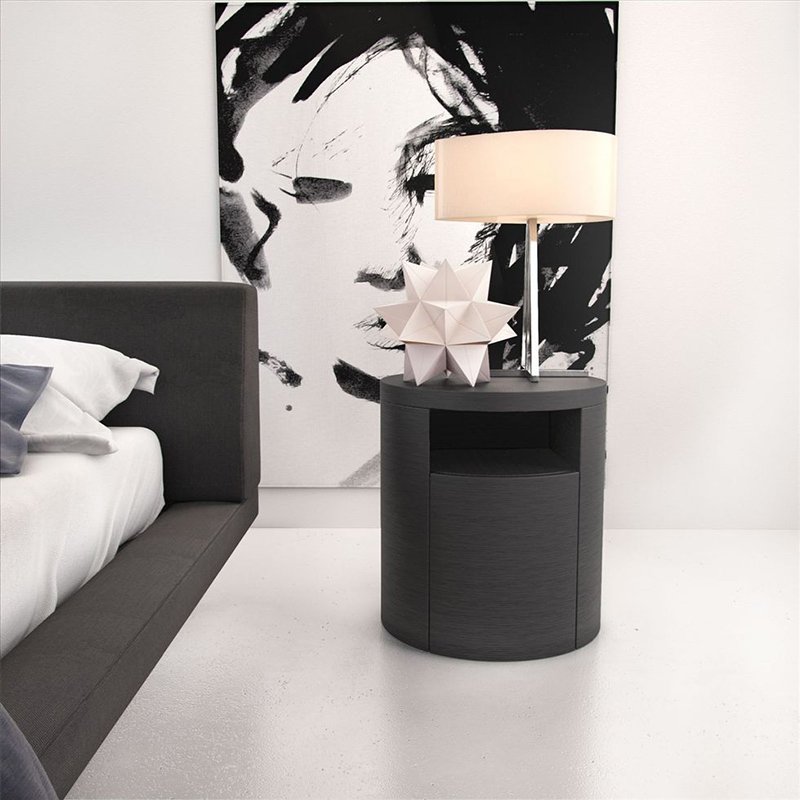 A unique round nightstand that adds dimension to any bedroom. It looks even futuristic with this design.
21. Thompson Nightstand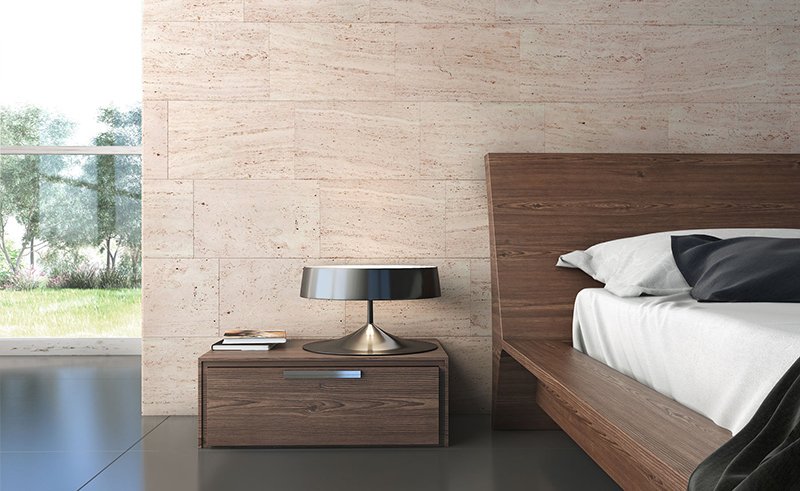 A sleek one-drawer nightstand with polished steel handle, featuring a thin grooved front panel frame. Its interior of drawers are elegantly lined in light beige linen board.
22. Tratto Nightstand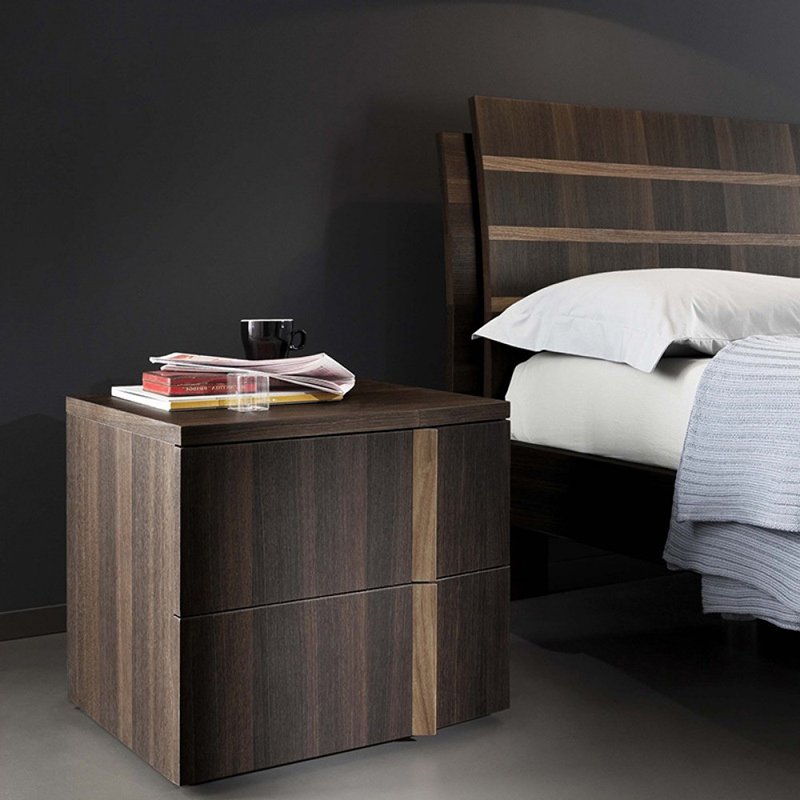 This night stand is charmingly adorned with walnut inlays with two drawers for additional storage space. It can bring a unique Italian atmosphere of refinement and luxury into the bedroom. Its handsome construction is made from sturdy wood and veneer composition that makes it wear-resistance and attractive.
As you can see, nightstands can actually be both a decor and a functional item in the bedroom. For a modern bedroom, it could have sleek lines and geometric shapes like what we have seen in the images above. Of course, you can use them for storing some items and it can also be a good place for your table lamp to illuminate your space. You can also choose a night stand that has different colors and design too apart the ones we have listed above.