15 Kid's Table and Chair Sets for Livelier Activity Time
Kids spend most of their time playing and doing lots of activities for learning. Parents of course support them with what they are doing since it is for their development. Creating a kid's area would be very helpful to discipline them in keeping their stuff and to teach them proper manners. You can also make this as a good venue to sharpen their creativity and teach them how to work independently. Well, why don't you provide them with table and chairs set to complete your kid's play area?
Choosing a set for your kids would be very fun and exciting especially that they come in different designs. Most of them have creative motifs and prints. It can even be available with your kid's favorite character printed on it. If you are looking for kids table and chairs set; we have collected some unique ones for you. Check out our list below:
Grow 'n Up Crayola Wooden Set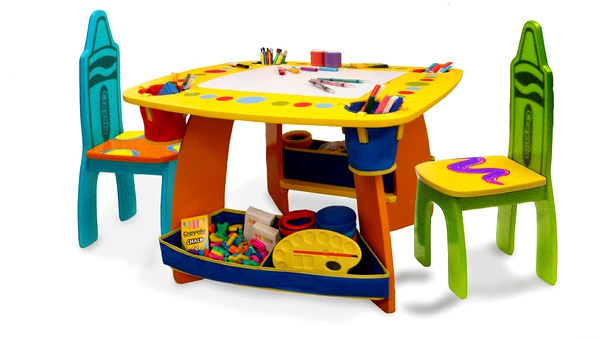 Let your kids enjoy this Crayola chairs that could make coloring more fun.
Krooom Don Table and Two Chair Set K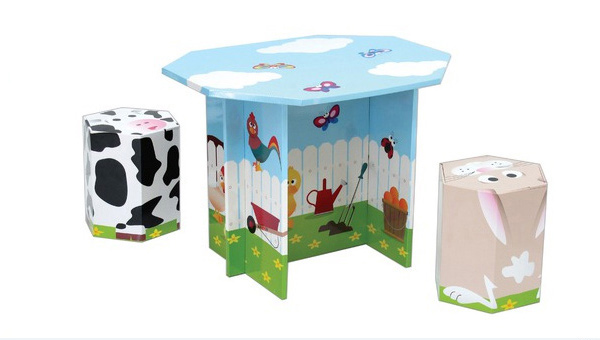 Interesting set of tables and chairs with a cow and a sheep as chairs. Creative isn't it?
2-in-1 Construction Table Set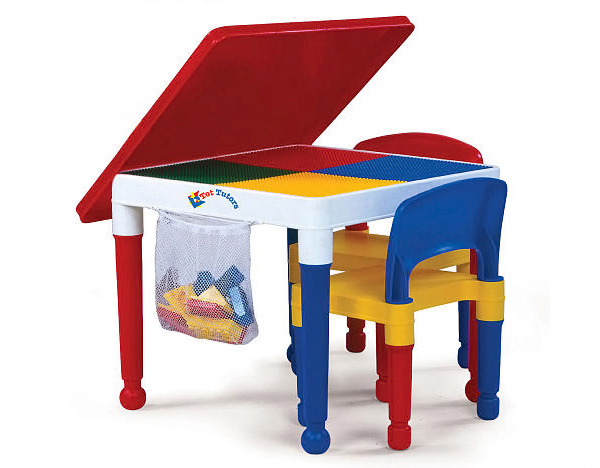 Attractive combination of colors for this 2-in-1 construction table good for little boy and girls with a side pocket to carry some stuff.
Race Track Activity Desk Set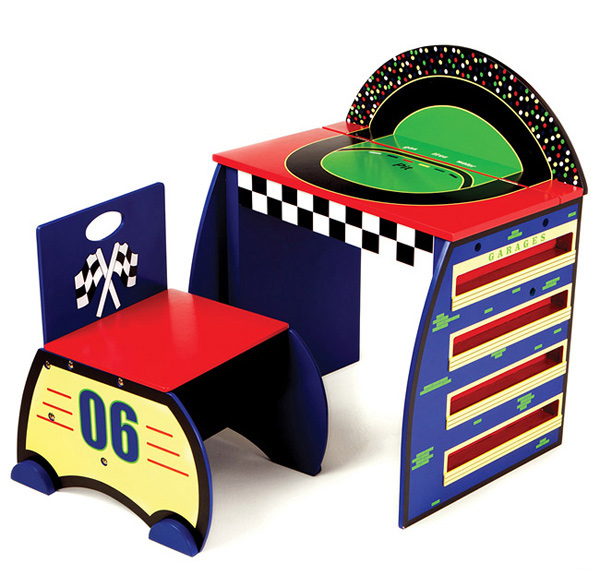 If your kids love cars, then this table would surely suit his taste.
Princess Kids Table and Chair Set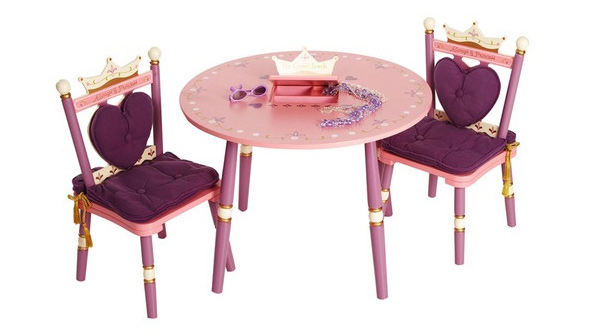 Get this set for your little princess and she will surely treat you like a queen!
A Child Supply Circular Table with 4 Stools Set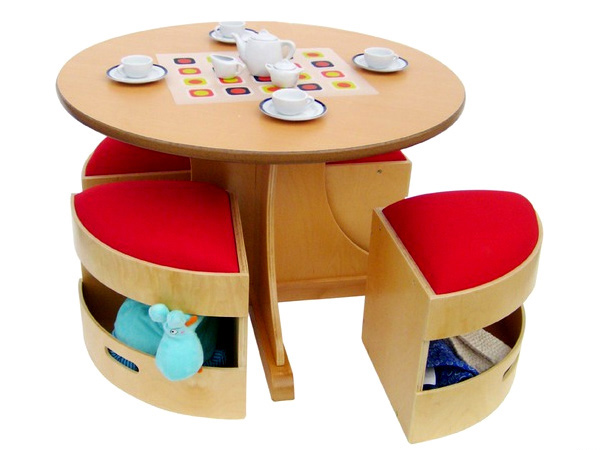 This one will surely be kept well after the kid's playtime since the chairs are in semi-circles that can perfectly fit under the round table.
Sesame Street Table and Chairs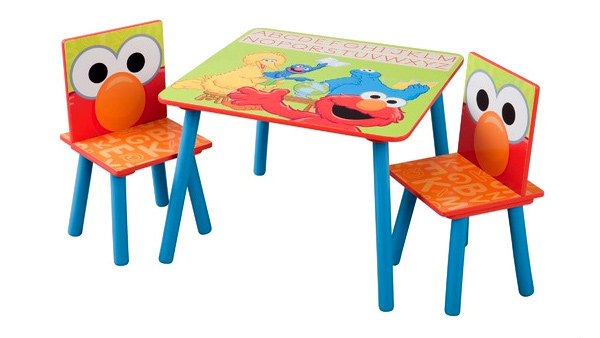 Who would not love Sesame Street? Get this set with Elmo, Big Bird and the rest of the characters printed on it.
Krooom Kidsdy Table and Two Chair Set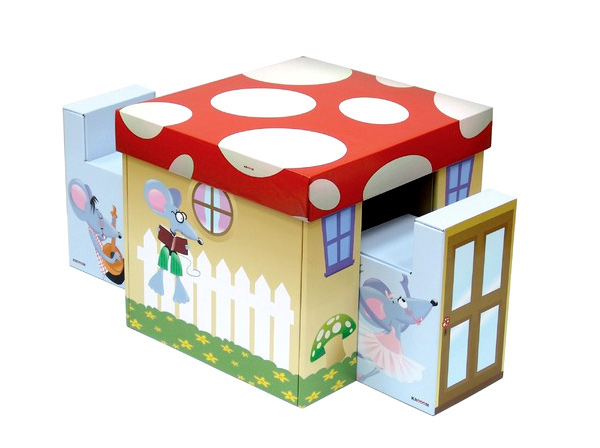 Aside from being a table, it can also be turned into a box to keep your kid's toys with cute prints.
Disney Cars Puzzle Activity Set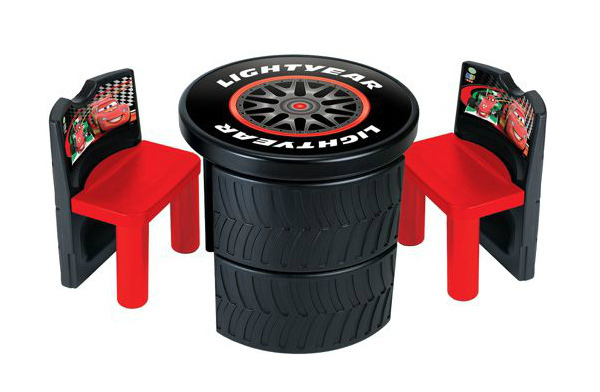 Another car-inspired set that are assembled like a puzzle since its parts are detachable.
Cowboy Kids Three Piece Set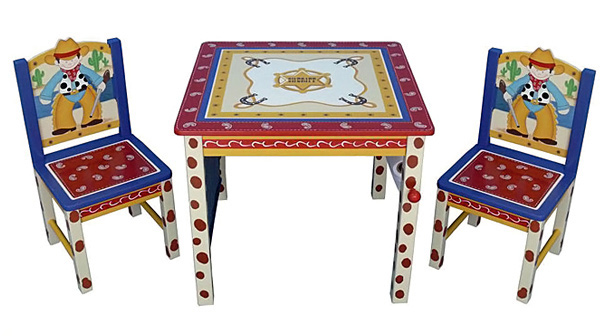 Wild Wild West themed set! For little boys who love playing cowboy.
Dora the Explorer Table and Chair Set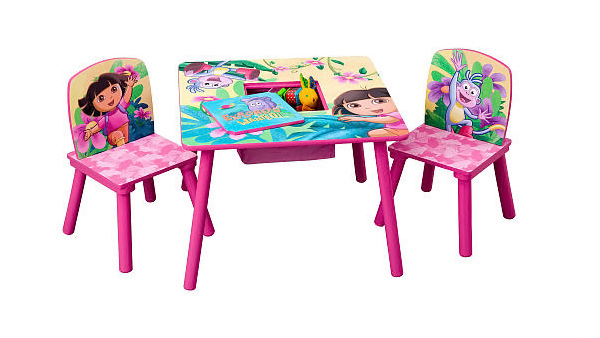 Let your kids explore with Dora! A pink set for your little girl who loves Dora and her friends.
Train Writing Table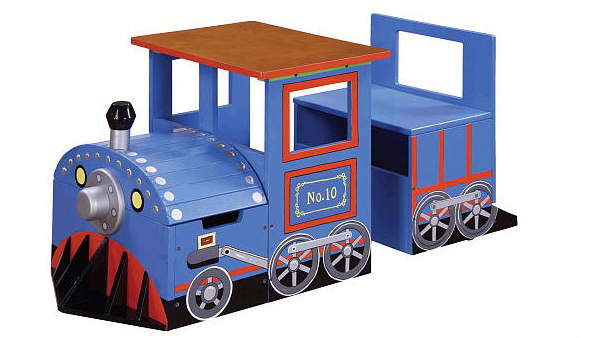 A train would not only make your kid's activity time fun but also exciting.
Mickey Mouse Musical Table and Chair Set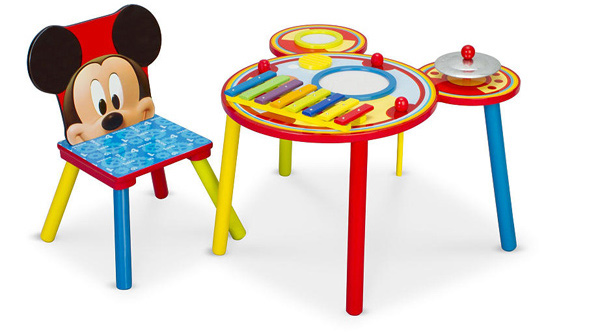 Give your kids a great play time and learning time with Mickey on their backs!
Safari Collection – Tree Table with Giraffe & Zebra Chairs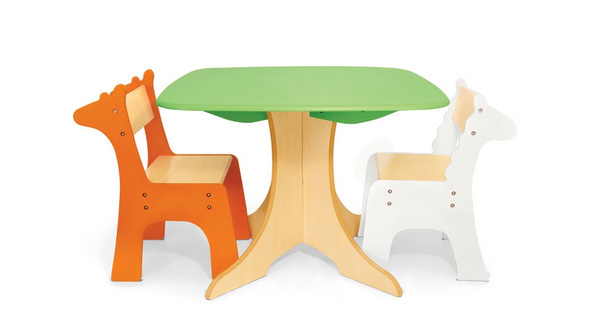 Simple looking chairs in safari motif! This one would make your kid's fun time even more enjoyable.
Jungle Kids Table and Chairs Set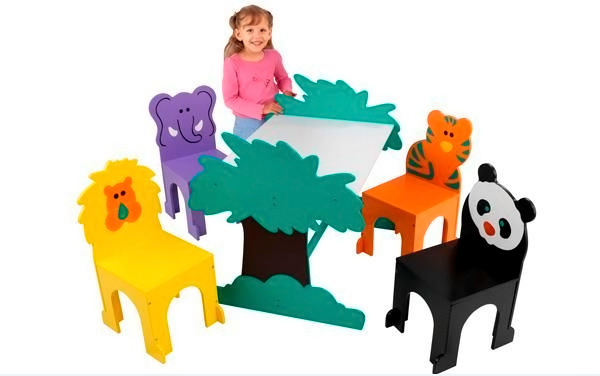 Surround your kids with animal chairs to make learning more exciting!
These are all so cute! Every parent would really like to get a set for their kids especially if it is printed with their favorite cartoon. This can surely inspire them to work more. We also have a collection of kid's chairs and even kid's bedside tables so you can have an idea on what to buy for your kid's.