Creative Toy Storage Ideas in 15 Designs
Every parent would find it tiring and sometimes even stressful to keep the toys that their kids had left after playtime. It will even be worse if you do not have a storage bin or box to keep them all because the toys will still look cluttered. That is why, it is best to get toy storage for our kids. With this, toy clean-up would be a breeze and you will feel satisfied seeing a clean area when your kids take a rest.
So, if you are looking for ideas on how to store those toys, we have collected 15 toy storage designs. You will see boxes, baskets and other designs that you will love. Aside from being able to keep your kid's toys, they can also be perfect additions to a nursery, kid's bedroom and play area. These come in so many designs that you will no doubt love! Now, scroll down and take a look at what we have gathered for you today:
Cotton Storage Beanbag
Anyone would love this beanbag and storage in one! It would really be awesome to get something to play with while keeping the room tidy and fresh.
Flea Market Wire Ball Bins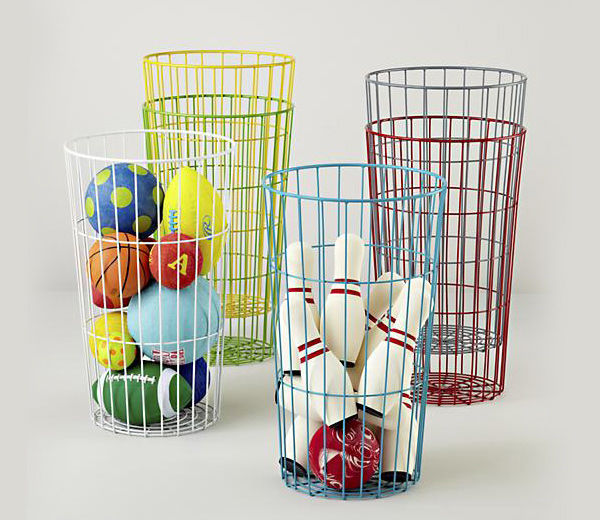 There is a bunch of cute items from Land of Nod and one of them is this wire bin that could be perfect in storing your kiddo's toys.
Storagepalooza Bins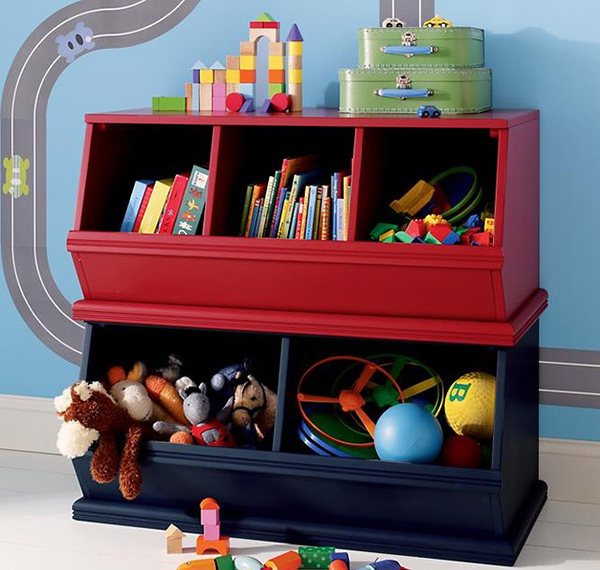 This Storagepalooza cubbies are a great way to do wall storage with lovely color choices and an open cubby system for easier toy storage.
Firehouse Storage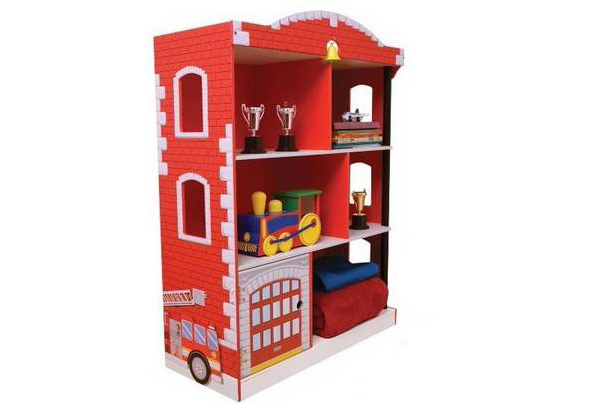 Your little boy will surely love to have a firehouse shape storage space. This could be a bookcase or a toy storage area. Whatever way you use it, it will still look cute in your kid's room or play area!
Cubby Storage, Gray and White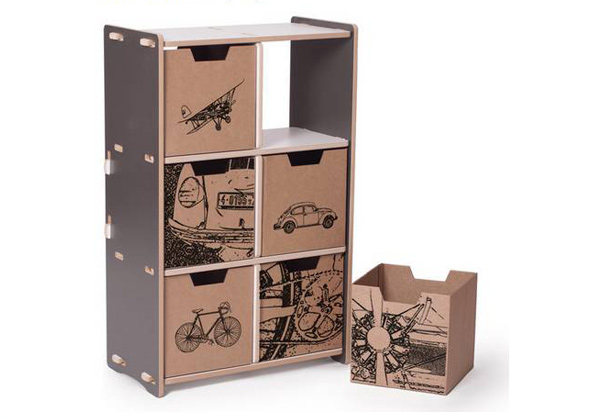 This has lovely drawings on the cardboard boxes inside this cubby storage which can also be perfect as a decoration too.
Kangaroo Storage Box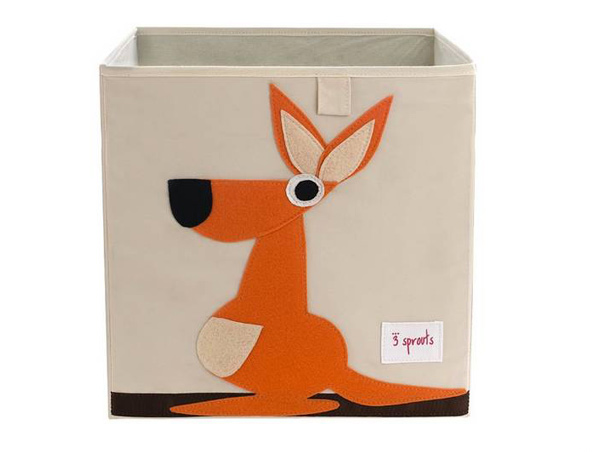 What can be cuter than kangaroo storage box like this? This is made from organic cotton canvas and eco-spun felt. If you loved this, you will also love the other animal designs that could go well with this!
Easy-View Storage Bench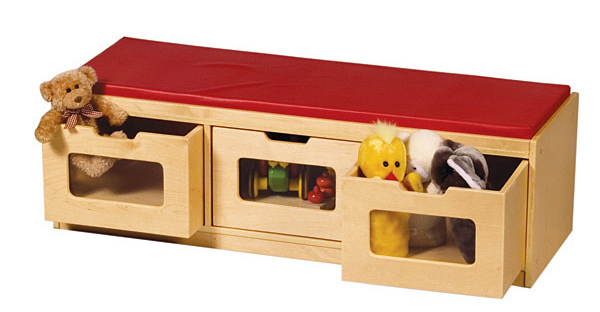 A multi-drawer storage bench that has a cushioned seat and spacious storage with easy-view openings. You will also find a mirror on the rear area so that your toddler can see himself too!
Lego City Fire ZipBin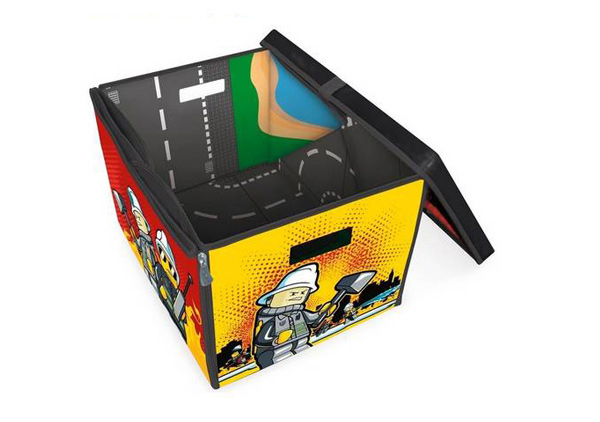 This one is sure a neat hamper box with Lego designs on it. What makes this lovely is that it can be opened and turned into a play mat!
Cameron Brunswick Storage System
An artfully crafted box that has four faux drawer fronts to resemble multiple card-catalog drawers in different colors.
Turner Toy Chest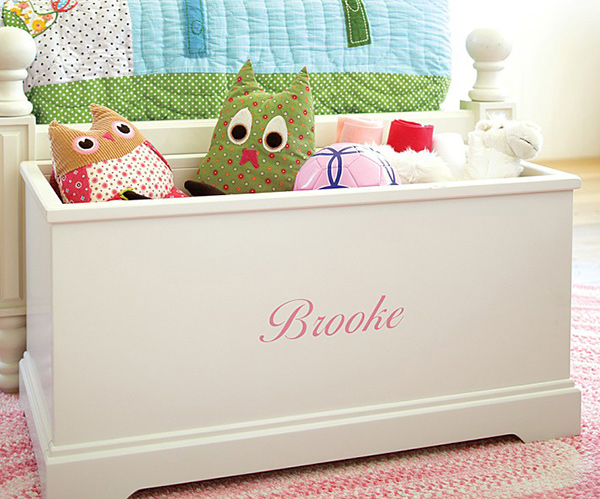 Simple and cute but totally functional! These words best fit this toy storage bin which has a monogram of your kid's name on it.
Muu – Sam Storage Piece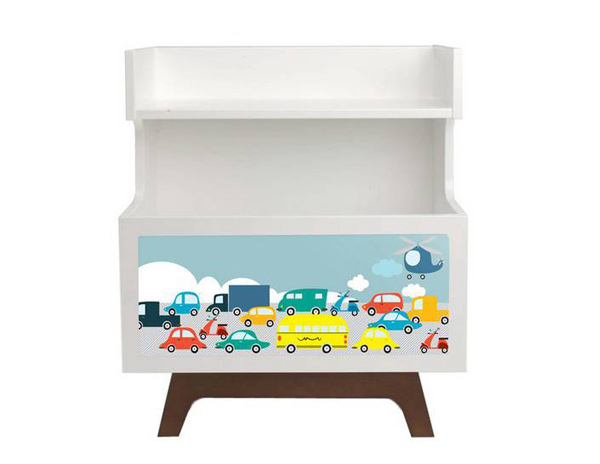 Functional and versatile storage unit has a place for everything that your kid owns from books to toys!
Ogle Wooden Toy Box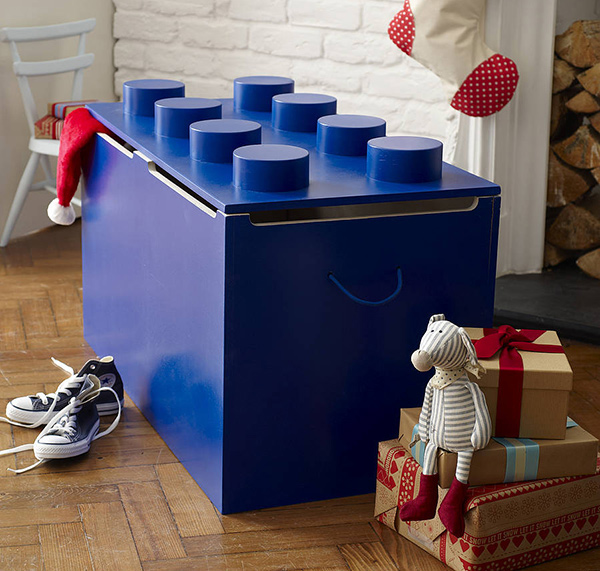 A Lego shaped toy box which will surely be a perfect storage space for your little boy who is a Lego lover.
Industrial Basket & Toys Liner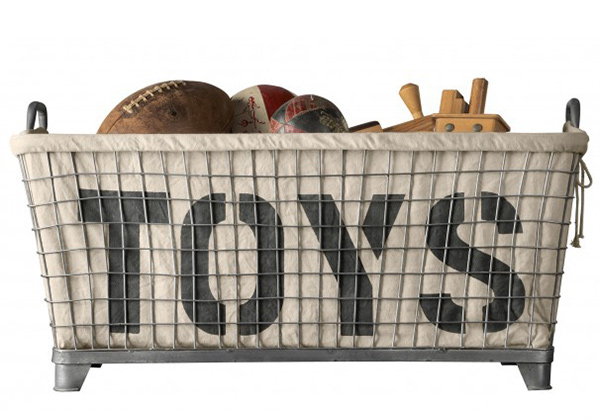 If your home has an industrial setting, this welded steel basket is the perfect pick!
Lion Storage Hamper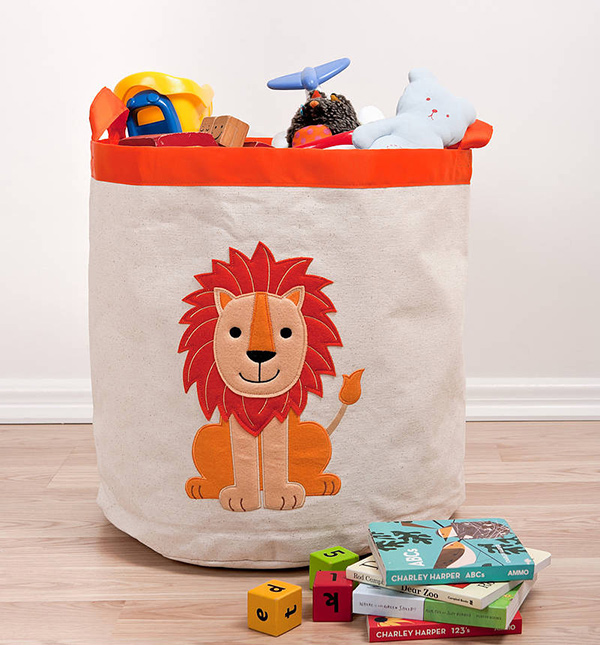 Isn't this cute? That little lion will roar with style as it devours all the toys of your little ones!
Harry's Toy Box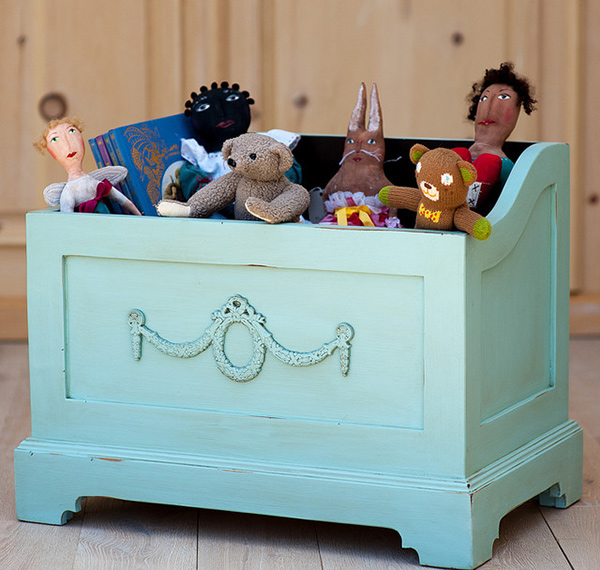 Lend a casual elegance to a playroom or a child's bedroom with a beautifully carved frame that provides easy storage for toys and a whole lot more!
This list of toy storage is cute! It is amazing that while storing your kid's toys, you can also use is as a decoration at the same time. And with lovely storage boxes, baskets or bins, your kids will be encouraged to keep their own toys. What could be better than that? Furniture made for children can actually help your kids learn through them. Aside from this toy storage, you can also check on some bean bag chairs for kids.