15 TV Stands of Combined Style and Functionality
One item that we all have in our homes is a television. Having one gives us a connection to the entire world since aside from the entertainment we can get from it, we can also watch news and other events from around the world. We even have a variety of choices as to what we can watch. Televisions also have different features and some of them are totally hi-tech. But we are not going to talk about televisions here. Instead, we will feature TV stands where we can place our televisions in the living room or even in the bedroom.
There are also a variety of designs for TV stands which means that we can always choose one that would fit our needs and our space. Some prefer to get those with a storage area with it while others just prefer to have one which is merely a TV stand. But most of the time, TV stands is doubled as a display or storage space. Take a look at some TV stand and consoles that we have gathered for you.
Fulham Etagere End Table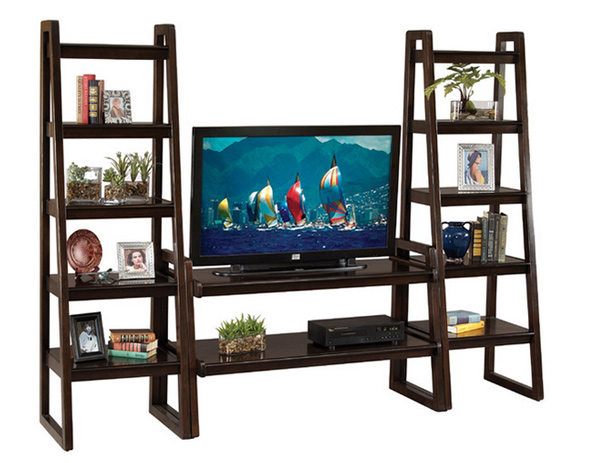 You can add other displays with a TV stand like this. This is has a lovely walnut finish.
Two Vision Bacher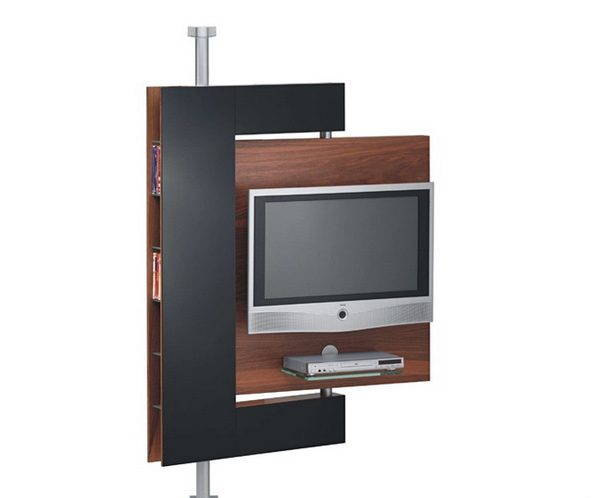 We love the modern look of this TV stand that has two axes swiveling media furniture with integrated cable management and multi-outlet.
Sonda Entertainment Console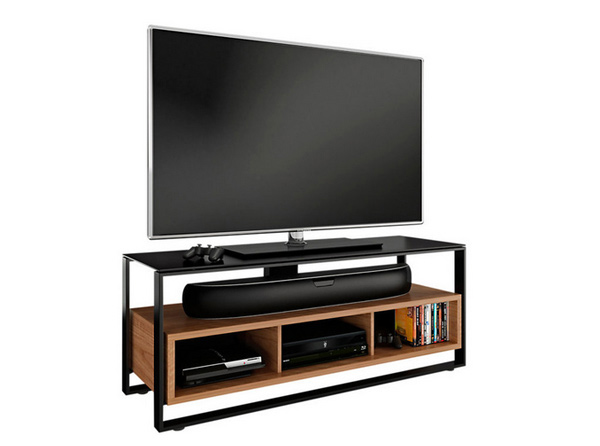 Open and closed systems were combined in this console and TV stand. The lower cabinet seems like floating in its black steel frame that also comes with a removable back panel.
Monarch Specialties Entertainment Center in Cappuccino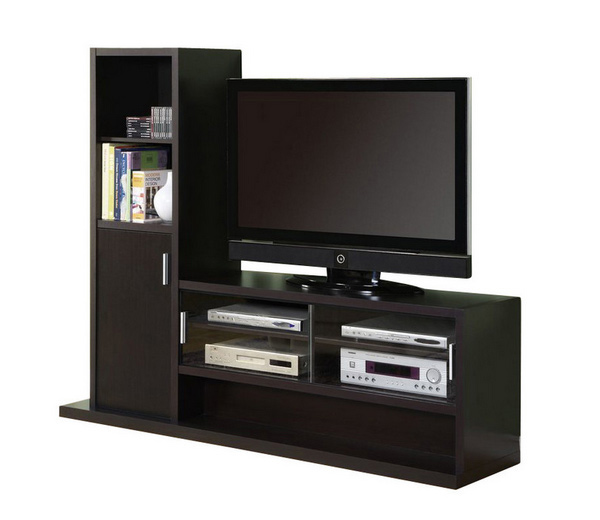 You don't have to worry if you have a larger television because its hollow-core structure allows any size of TV in it. A storage area is found on one side with two shelves and a cabinet.
Ola TV Stand 8137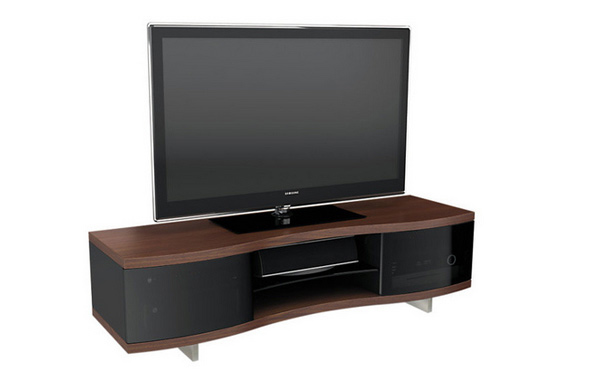 A sturdy structure with a softened look given by the gradual wave on the edge of the cabinet. It has hidden wheels, cable management, and adjustable shelves.
TV Bacher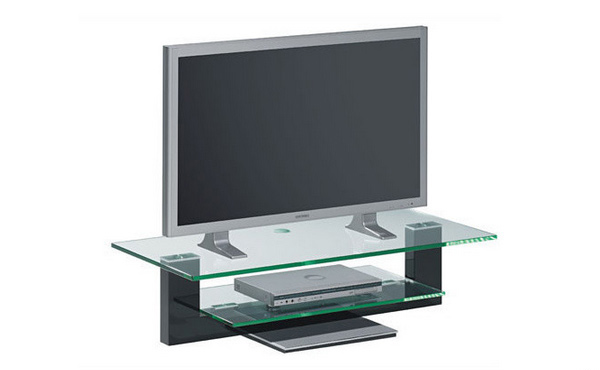 Get a cleaner look with this slim TV stand made of glass.
Monarch Specialties 46 Inch TV Stand w/ Tempered Glass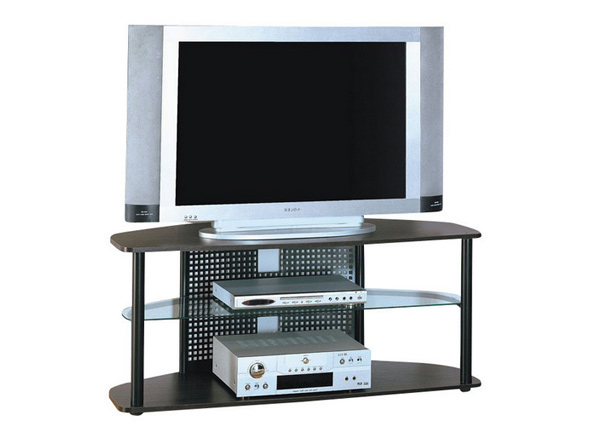 You can see a sleek black metal construction for this chic media set in smooth and clean lines.
Vista 2-Shelf TV Stand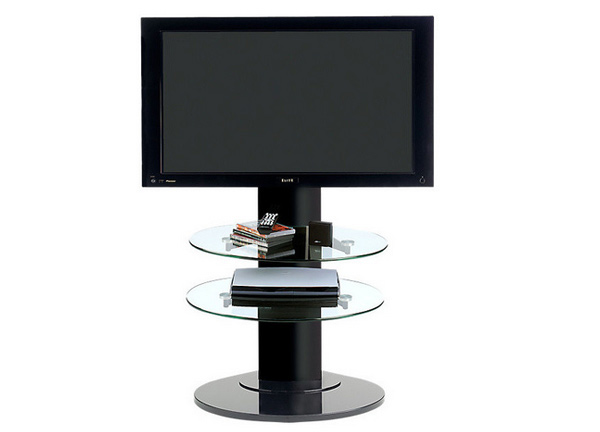 If you have a smaller space, this sleek and sturdy piece that is designed for flat TVs will be a perfect choice.
Semblance Home Theater Package 5423TJ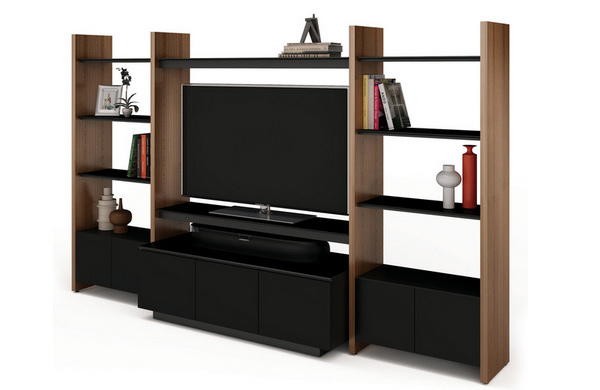 This unit allows you to customize it to meet your needs and adjust them as they may change. You can even adjust the shelves depending on the items you opt to display.
Sonax Milan 3-in-1 Design 52-inch HD TV Stand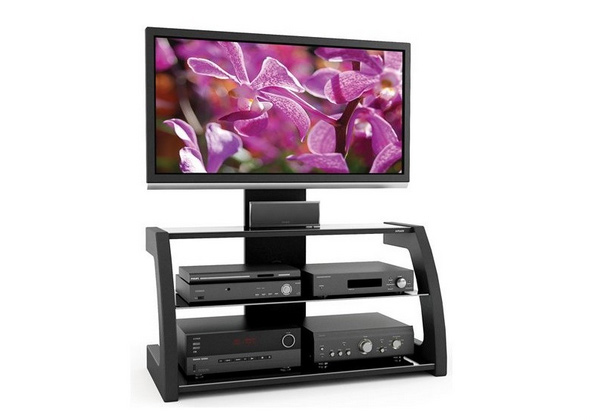 Another TV stand from Sonax which will let you enjoy versatility and ingenuity in its distinctive 3-in-1 design allowing you to choose from a wall mounted TV, a back brace swivel mount or a perched television with an extra TV mount.
Bailey Street Tamara Media Console – Ebony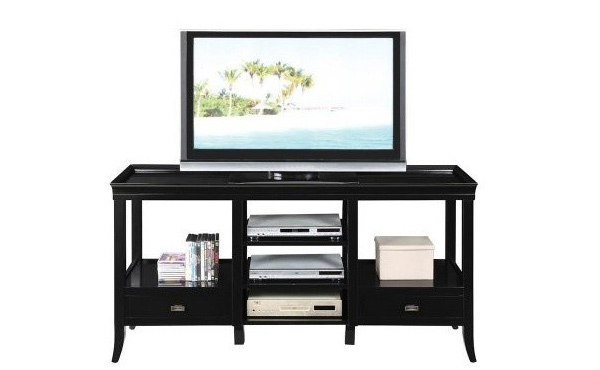 This one has a larger space for the television. If you have a smaller set, you can still add some displays on the sides.
Semblance Home Theater Package 5423TC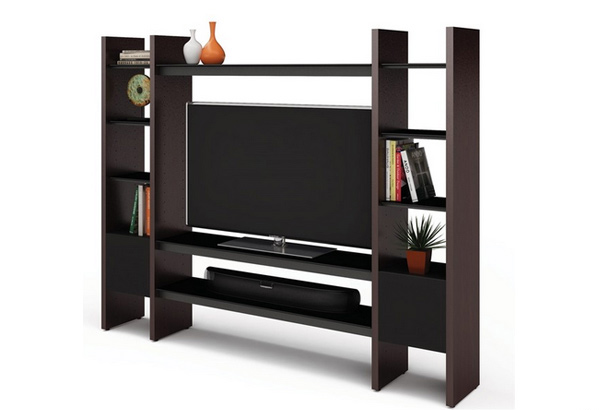 A set with a contemporary style that can also fit into a modern interior. Aside from being a TV stand, it can also hold other stuffs and displays.
Sonax Milan 3-in-1 Design 52-inch HD TV Stand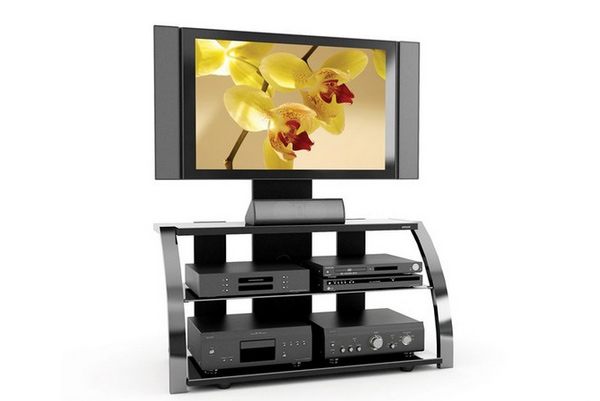 Your components will have the necessary air flow and cable management with this TV stand. This has a modern design with metal chrome finish.
Cobra TV Stand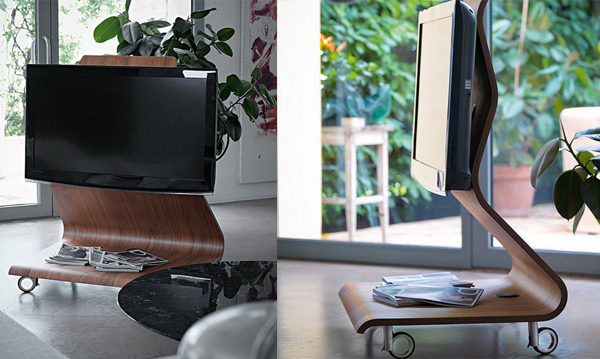 Once you see this TV stand, you won't wonder why it's called cobra because of its design. It is built with polished curved plywood featuring brake-fitted wheels and mood lighting.
Avista USA Innovate Titans 50″ TV Stand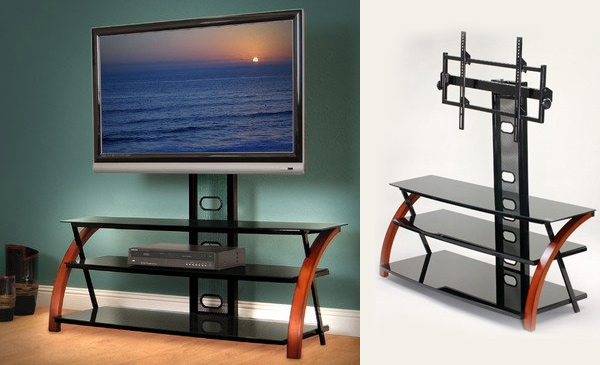 The arched wood frame rails with three cascading black glass shelves made this TV stand look attractive. For the TV, there is an integrated swivel and tilt mount for easy viewing.
Seeing this list will give you an idea as to what kind of TV stand will look perfect for your space. Just imagine how it will look in your room. In choosing one, think of what you want to place in it other than the TV and consider the size of your space too. A TV stand and console can add style and functionality to your living room just like what Usona media systems can do. Which one do you think will best suit your home interior?