20 Living Rooms with Oversized Reading Chairs
Bring in a big chair in the living room that is perfect for your reading.
There has been a few times that I might have shared to you guys that I really like collecting pictures of chairs or sofas because they are so cool and pretty at the same time; and so this time I thought of creating a list of those oversized reading chairs that designers or home owners add to their living rooms as accent chairs or simply as a functional reading chair for times that they want to read their favorite books or the newspaper in the morning.
Below is a list of awesome chairs that you can check out – they are interesting and pretty cool since they usually do not blend in the space – they actually stand out! It's like hitting two birds with one stone; they serve a certain function and at the same time they add a creative feel to the spaces they are in – whether in the living room, in the bedroom or wherever in the house. Check the pictures below!
1. Boutique Mews House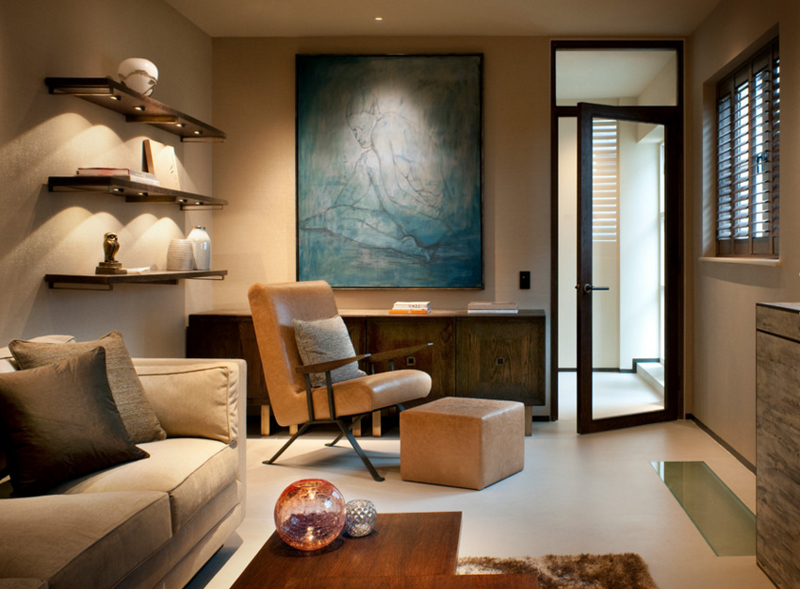 What do you about this neutral-driven living room? The area may actually be small but you see that the designer maximized the space and made use of the walls both for painting display and as shelves. As I mentioned above, the chairs in this list do not necessarily match the space but take a look at the one in this living room – outstanding, right?
2. Bridgehampton Residence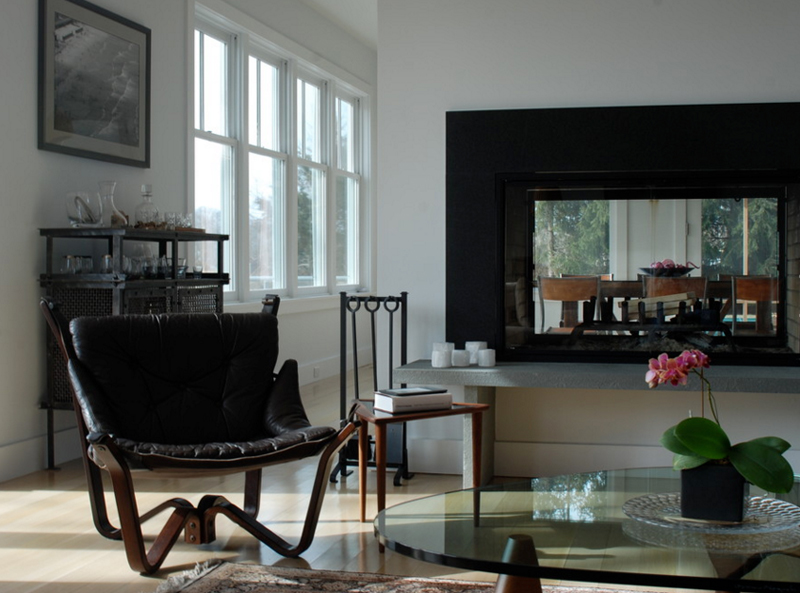 Looking at this space from the Bridgehampton residence, we can surely say that it has promise and somehow makes you want to know what more does this space have to offer. The unique chair in this picture sure looks really unique and somehow designer – it does not look like something you can see in our stores.
3. Cliffside Home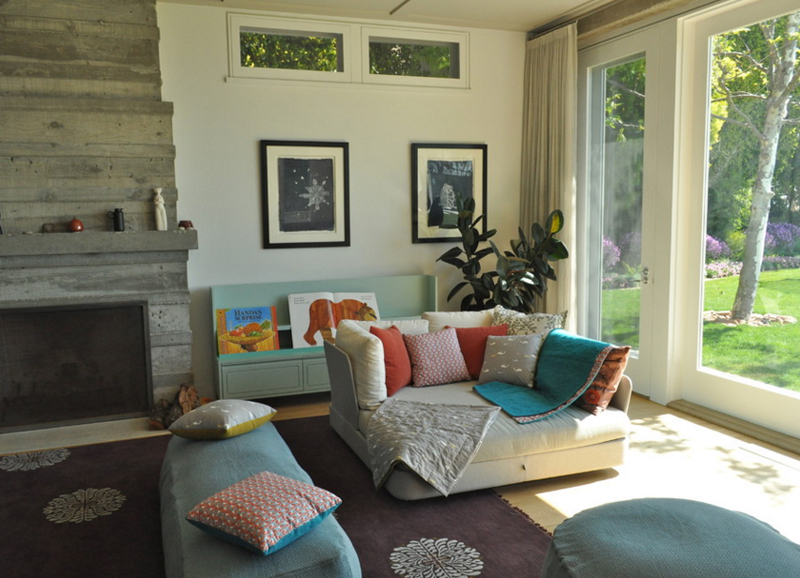 The colors in this living space makes it look fun and really comfy – you can see how playful the designer and the owner is because of how fun this space actually looks. The oversized chair is filled with cute and colorful throw pillows and quilts – pretty and comfortable.
4. Icon Residence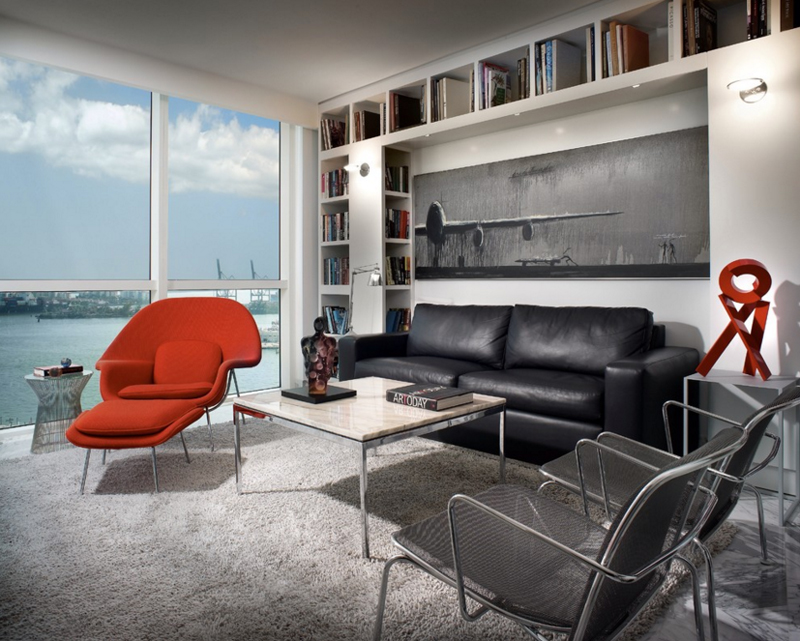 Well black and red is always a great player in terms of interior design and staging – in this Pepe Calderin designed living room, we see how he designed with mostly black, white and grey and accented it with reds; the red chair with foot rest sure is not only pretty but rather ravishing.
5. Mill Valley Hillside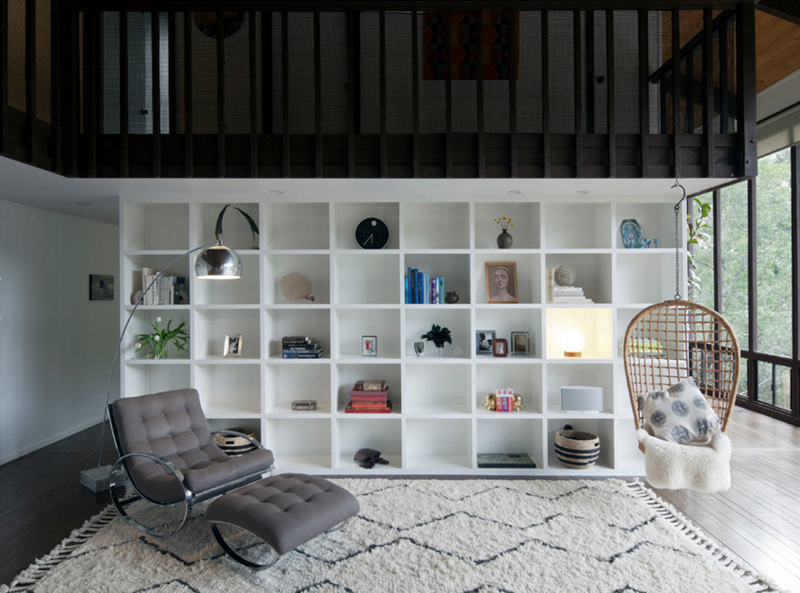 Now, this is one wall of awesomeness! It is something I really want to look forward to for in my future dream home – a wall that allows you to display your entire life – the things you have collected and stuff that you love! In this picture though, you can see how neat it is in white which allows for other colored furniture or furnishing to stand out – like the chairs.
6. Orange County Contemporary Living Room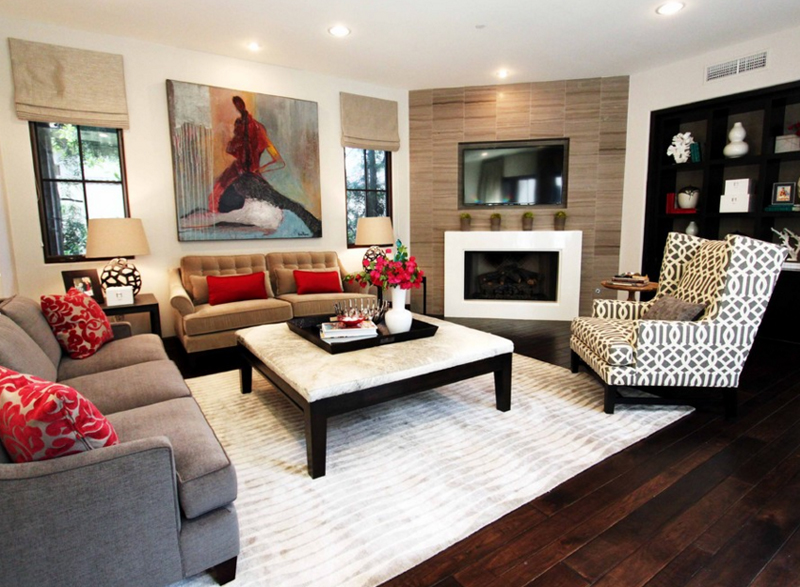 One look at this living room and you can already pin point which is the 'oversized' reading chair and also the accent chair – and I guess it may not be that oversized but from this angle, you can actually tell that is not your ordinary arm chair for reading or plain hanging out!
7. Pacific Heights Penthouse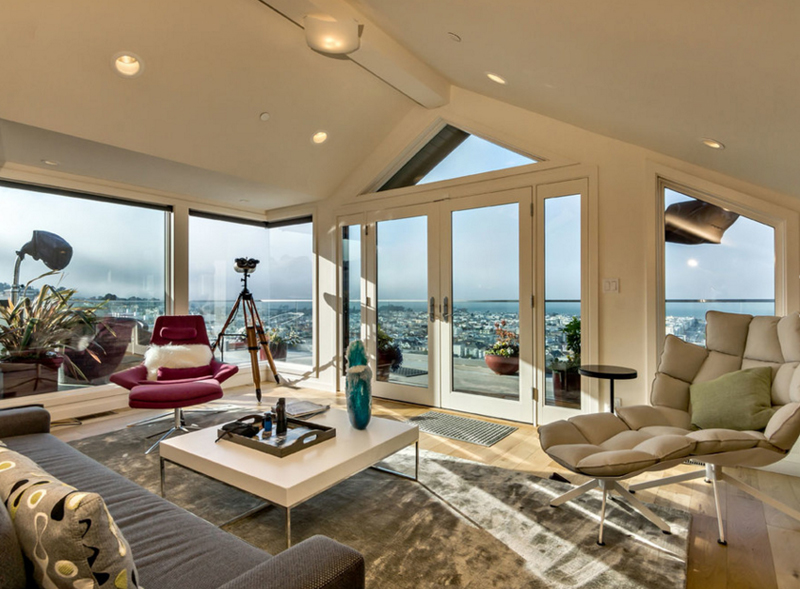 With a view like this one I guess living in this home might be as wonderful as being in themed parks only that you can't have awesome rides in it. This pent house has two awesome oversized chairs that sure looks expensive and one of a kind; it is something to look forward to aside from the wonderful view.
8. Queens Park House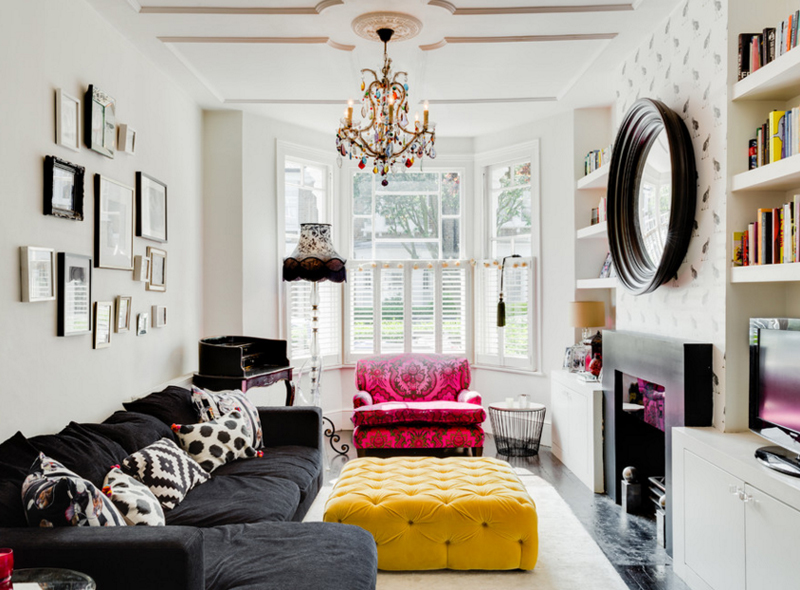 I have seen this picture a couple of times already and I can't be sure but I think this is the best time for it to be categorized – although of course I can't really say that the printed pink chair is intended as a reading chair than an accent chair.
9. Shanel Mor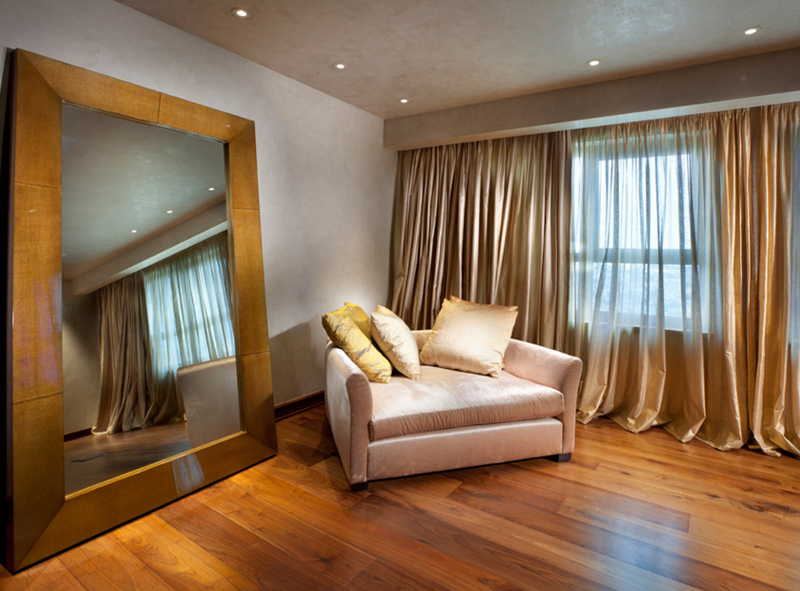 Now, that is one large mirror! Elad Gonen sure takes awesome interiors! This one may look staged but hey, it still is appealing and outlandish! The color and material of the chair in this pictures looks expensive yet comfortable. Don't get me wrong because truth be told, there are some expensive furniture that is not even worth your penny!
10. Renovation Project in Kitsilano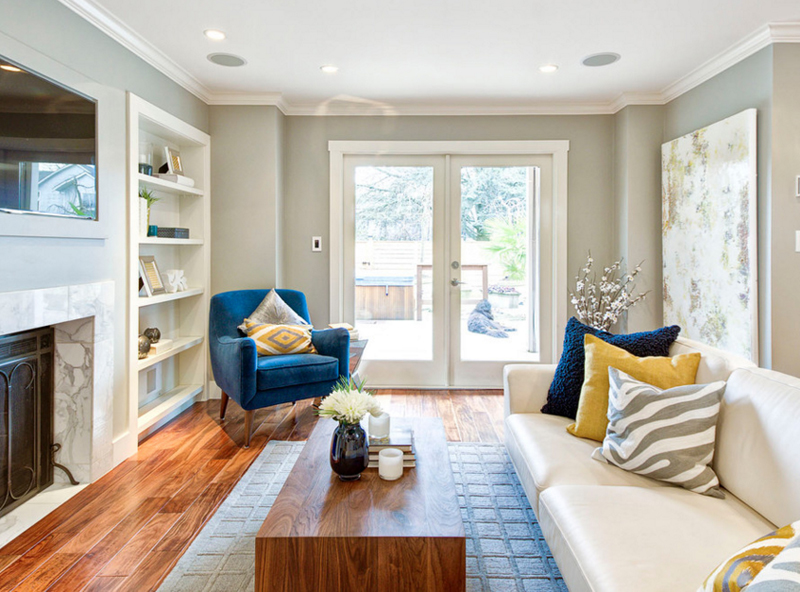 This is one cute living room interior – the colors is something I think anyone could consider because it is both not too feminine or too masculine – it's like something you can find a happy ground on. The blue arm chair by the door and the cabinet is in fact like a small happy space – for readers and non-readers alike.
11. Villa Nirvana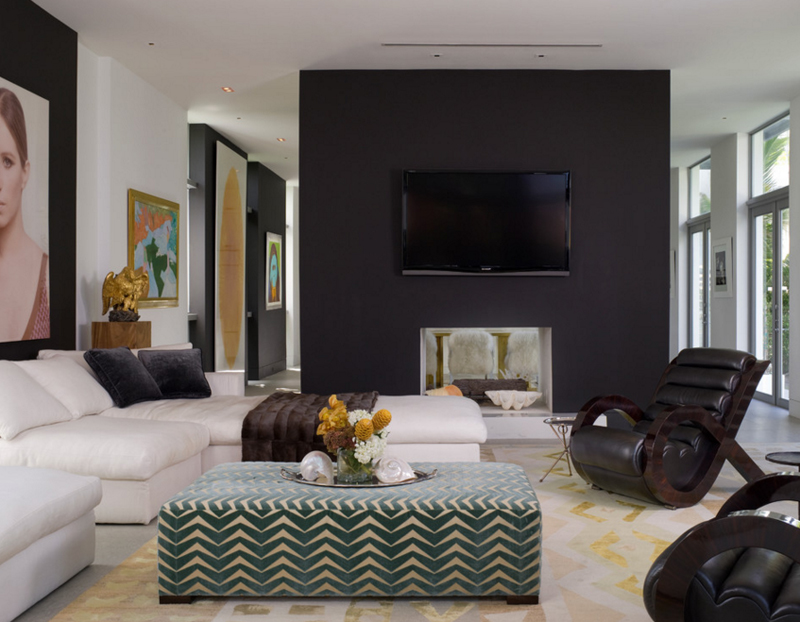 There might have two cool chairs in this picture (I mean, not really an accent chair to begin with) but with its unique and one-of-a-kind-look you can still somehow consider it as accent chair; but you might want to check out the cool ottoman as a coffee table.
12. Washington Street 2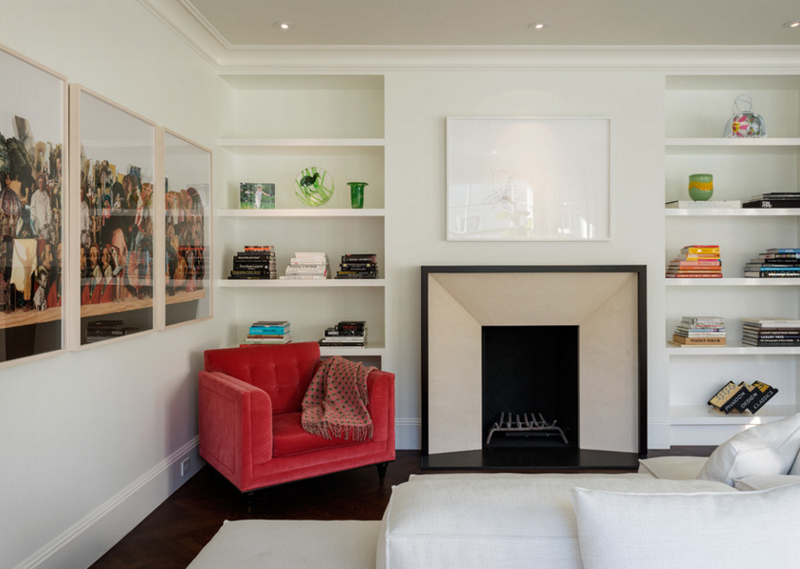 Why not add a red chair in a white living room right? It somehow gives the color a bit of a tint of color along with the interesting photos on the wall.
13. Avon by Sea, NJ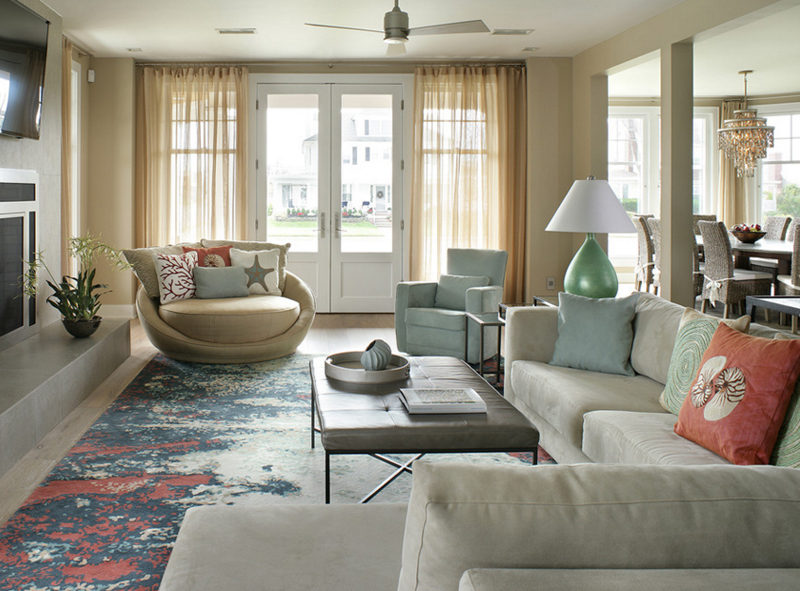 When I started collecting the photos for this list, if I am not mistaken, this is the first one that I was able to find – rightfully so, because it is indeed oversized and it sure looks something people would consider reading on.
14. Bovington Road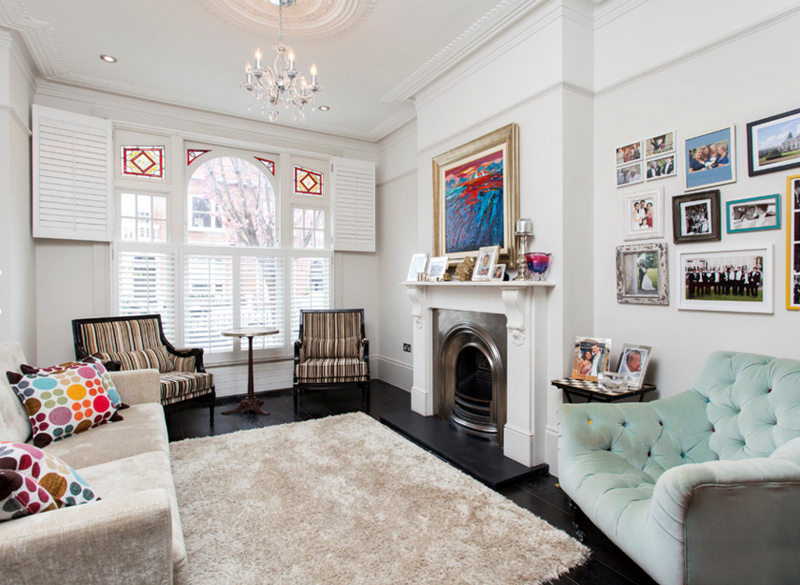 This living room is quite simple but full of stories! With the pictures on the wall and on the fireplace mantle, it seems like the home owner is a bit sentimental or just a collector of memories. The chairs in this living room is also cute but the oversized reading chair on the side seems to stand out because of its color.
15. Timkin Residence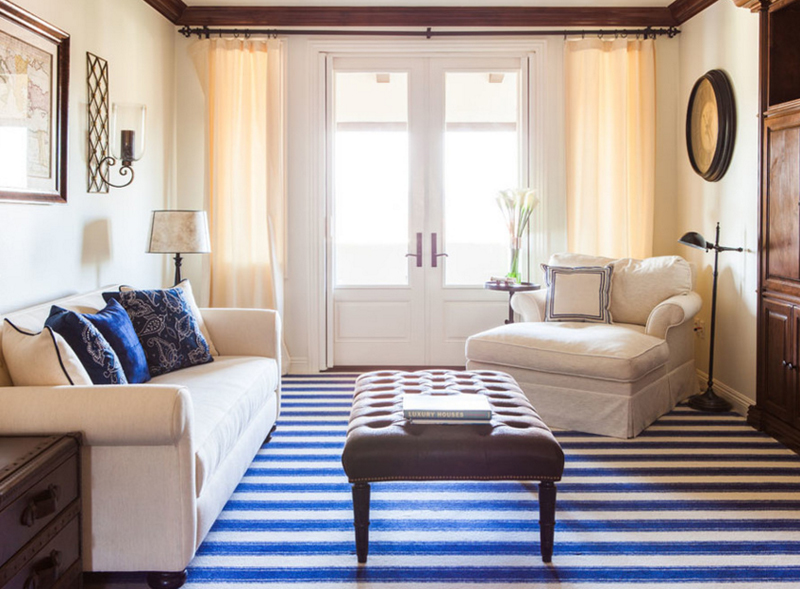 The chairs in this living room seems to be a set because of the color, material and design, I still think that the position of the chair is ideal because of the door and the industrial stand lamp on the side.
16. House Primrose Hill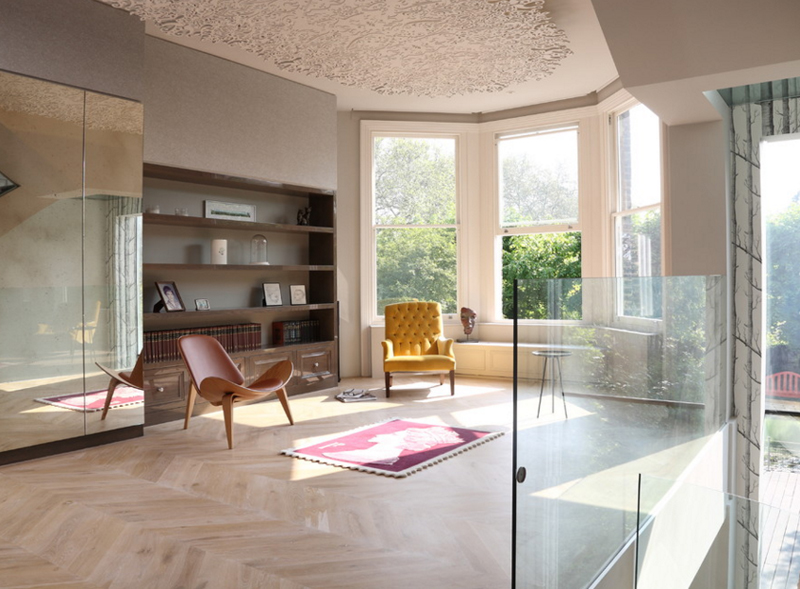 Talk about a minimalist space – this living area at Primrose Hill looks like no one is living in the place. Haha! I mean, I just think that because of the number of seating seen in this picture – unless of course there is another living room in this home.
17. Memorial French Modern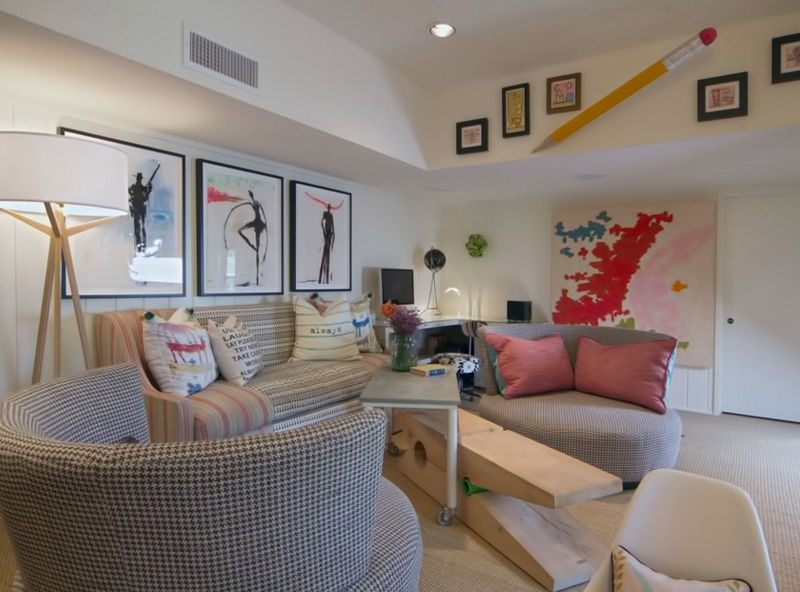 This is one fun living room! Look at things you can see inside – the large pencil on the top most part of the wall, the large clothespin by the coffee table and comfortable chairs! Personally, I want to see this space in person.
18. Midtown Crossing Condo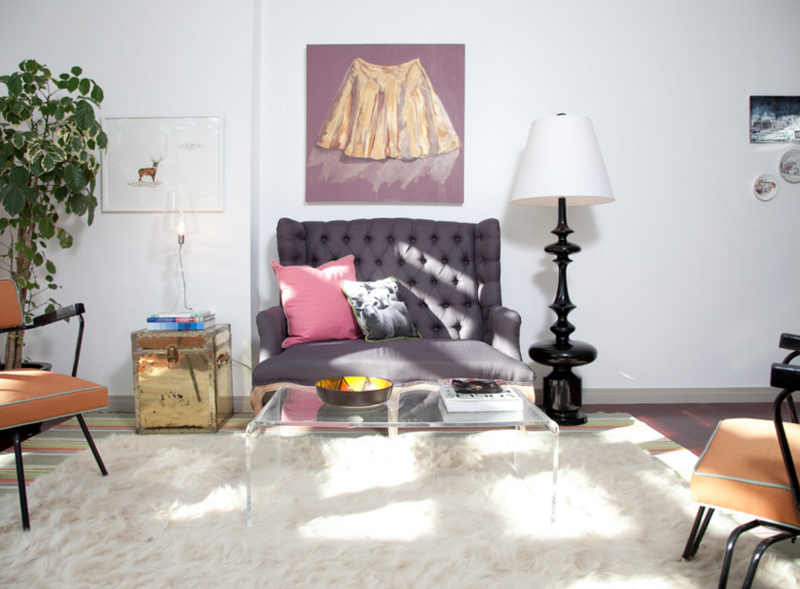 The purple loveseat beside the interesting lamp sure is pretty – it matches the painting on the wall and contrasts the carpet on the floor. Pretty eclectic and really fun!
19. Montreal, QC: Escobar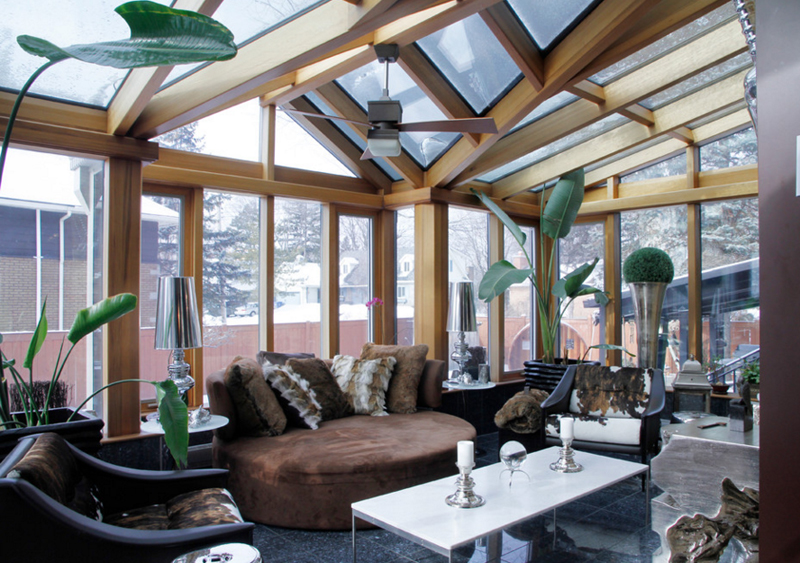 The oversized chair in this living room is somehow similar to some of the circular chairs in this list and I think that it in fact oversized and really comfortable for reading – I even think you can sleep on it no problem! Haha!
20. Niagara Vineyard Renovation
The renovation done on this space is quite impressive, I wish I could give you a link to see the previous look of this living room for you to compare it to. The seats in this space does not belong to a set but they are in fact awesome individually! What do you think?
If you can recall, we had a list about 15 Oversized Reading Chairs You Can Flip Those Pages On that really received tons of shares – I hope that this recreated list will also be of help to you guys who are looking for those awesomely designed reading chairs that you can either buy or ask someone to create for you! Hope you liked this list guys!