22 Baby Furniture Sets for Your Little Bundle of Joy
You'd love this pretty collection of baby furniture for your little one's room.
For a couple, one of the best days of their lives is to discover that they are going to be parents. Because of excitement, they will surely go baby shopping and would even buy not just clothes and toys but of course some furniture too. Since setting up the nursery is one exciting part of having a baby, some parents might be overwhelmed and end up buying furniture just because it is beautiful or affordable. But that shouldn't be the case. When buying baby furniture, parents should make sure that it is safe for their child, which is of course very much important.
Since we are talking about babies, I created a round-up of some baby furniture designs that you might want of your nursery. These come in various styles from traditional ones to sleek modern ones. But like what I have mentioned, see to it that it is safe. You have to personally check if it is sturdy and will not open any moment, sending your child out of it which may cause dangers. Also, aside from the furniture, which can be comprised of a crib, cabinets, side table, diaper changing table, chairs and others, you also have to choose the perfect crib bedding set as well. So, let us check out the images below for some inspiration for your nursery room's baby furniture.
1. Pack of Stickers White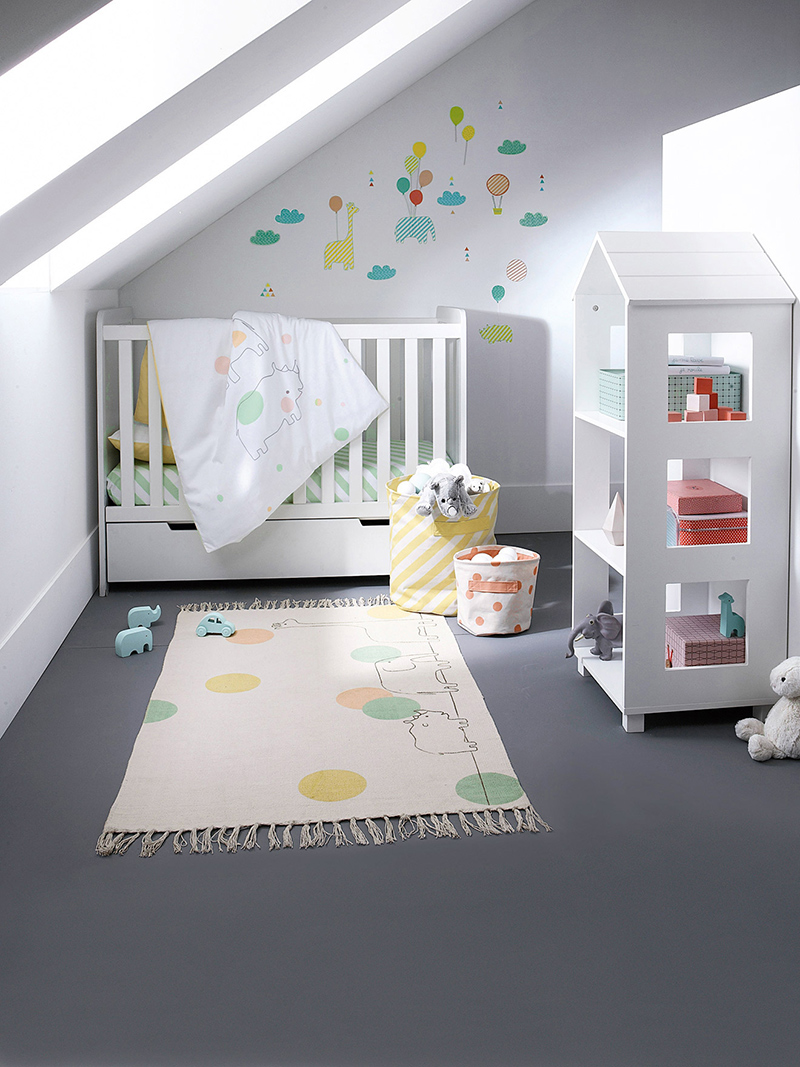 Very modern indeed. Just a simple white crib with drawers under it for storage and a lovely house shaped shelf. I also like the decors here and the colors used which is very baby-ish.
2. John Lewis Toronto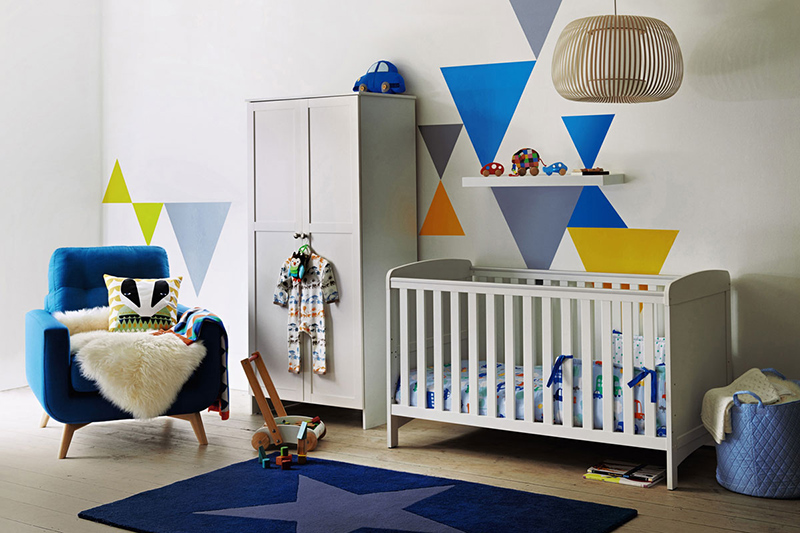 Modern colors are used for this nursery with triangles on the wall. Aside from the crib, it comes with a tall white cabinet as well.
3. Nursery Room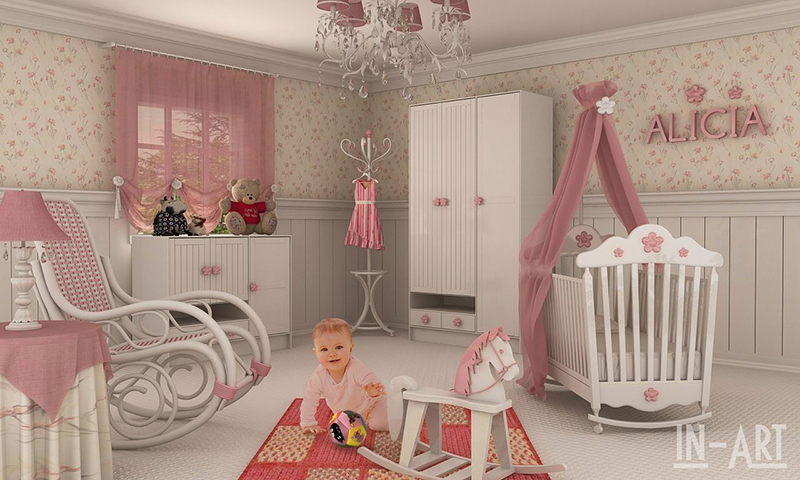 For a pretty princess, it would be nice to have some furniture like this with pink handles!
4. Baby Nursery Girl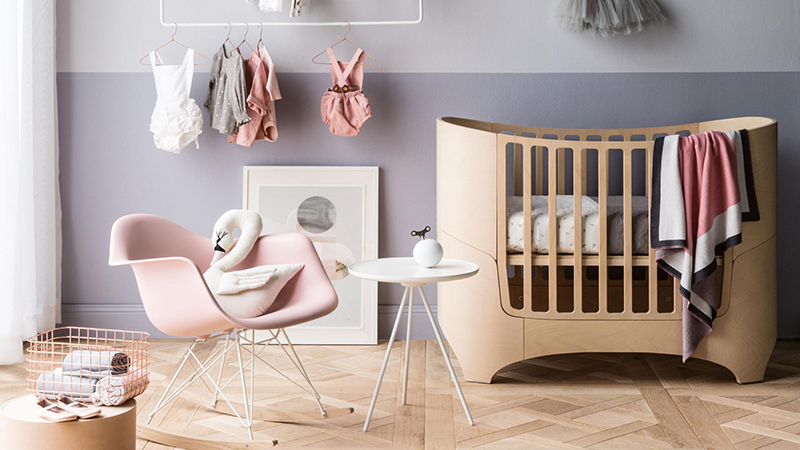 I like the combination of straight lines and curves for these furniture.
5. Musso Design Group – Modern Nursery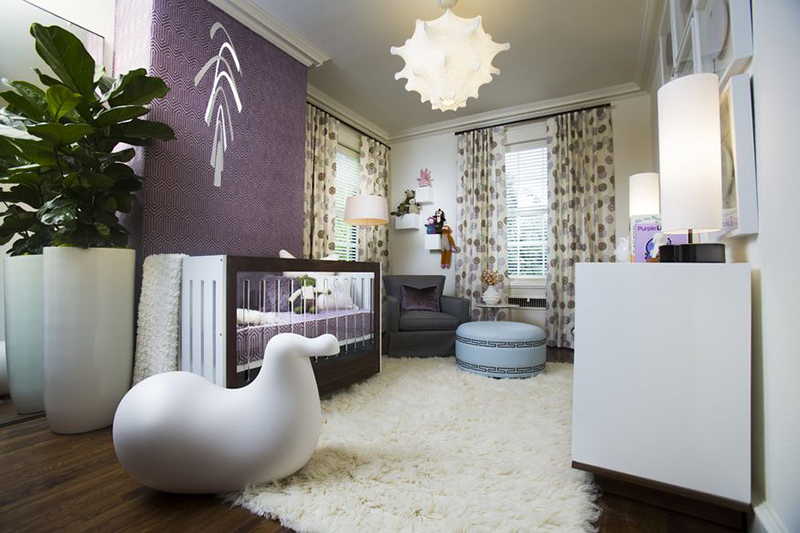 Even if this room is small, it looks really nice because of its colors, the area rug and the furniture. Just look at that sleek crib!
6. Aqua and Orange Modern Boys Nursery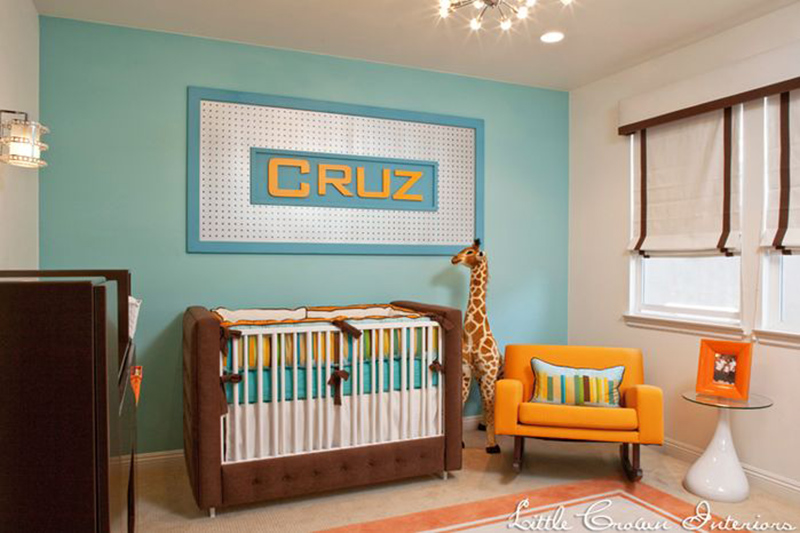 With the looks of it, we can tell that the crib is just simple with brown upholstery on the sides and bottom part and it is paired with a brown cabinet too.
7. Mothercare Lulworth 3-piece Nursery Furniture Bundle – White Pepper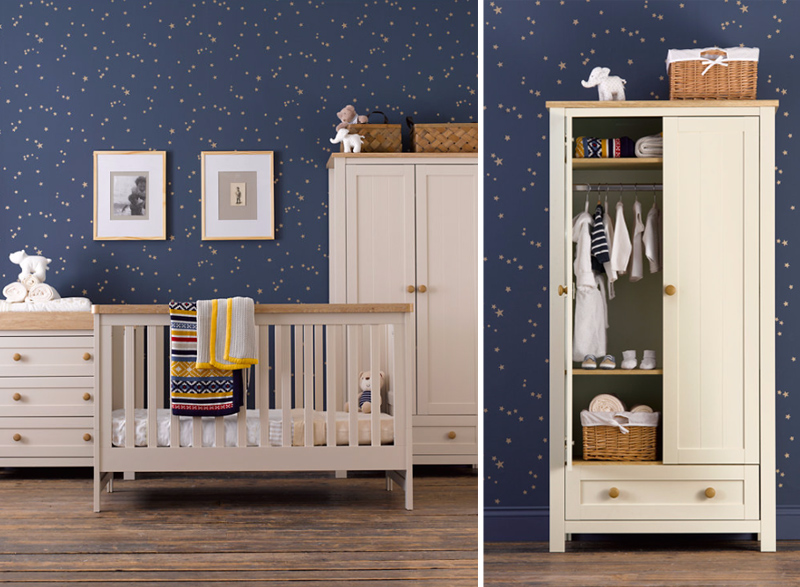 Wood and white never fails! It would always look lovely together just like what we can see in this baby furniture set.
8. Larkin Toddler Bed Conversion Kit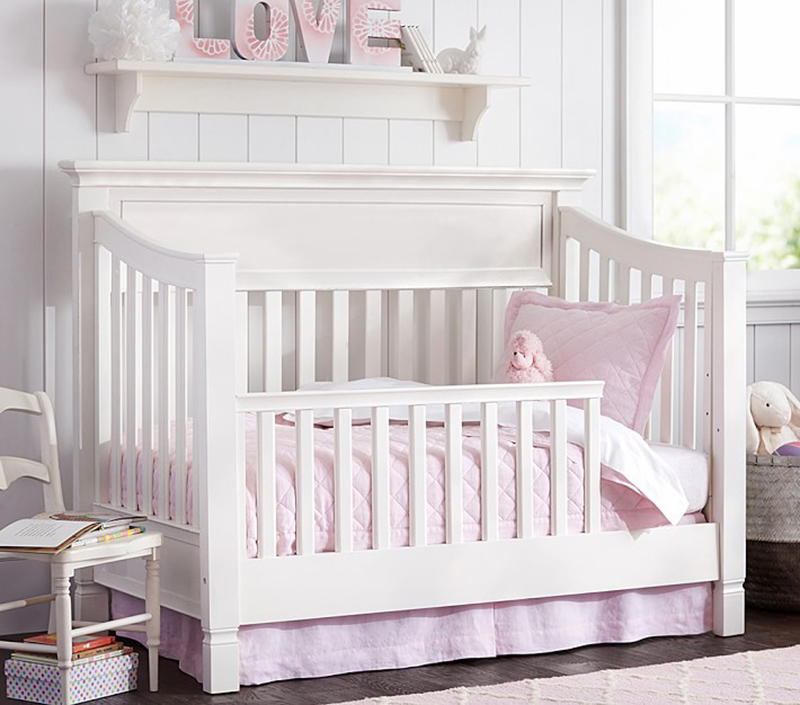 This one can be transformed from a crib to a toddler bed.
9. Boutique Teddy Bear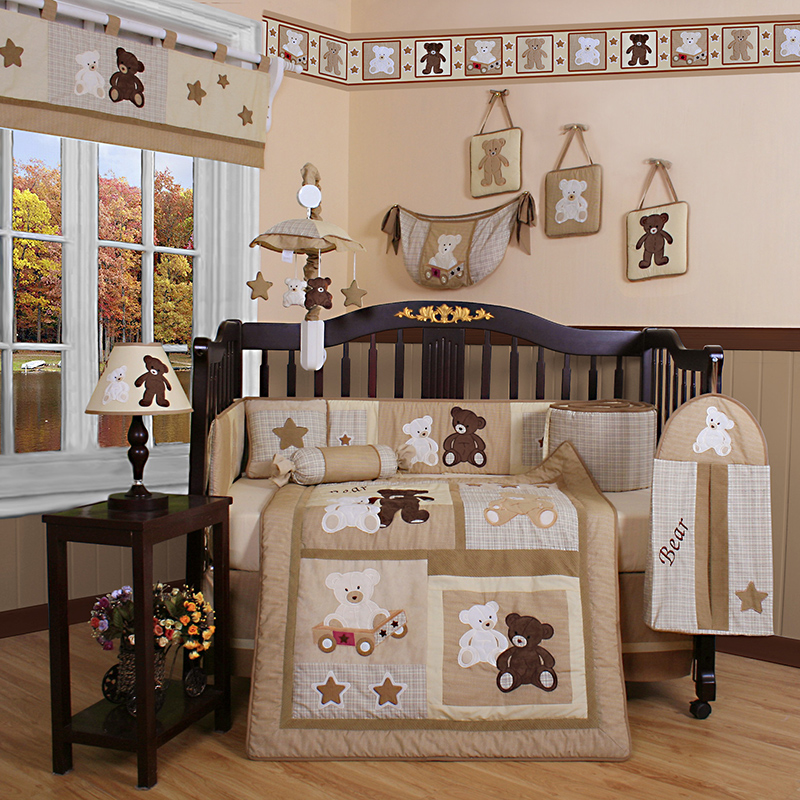 Yes, you can add some lovely bedding to the crib too just like what we can see here.
10. Nursery Furniture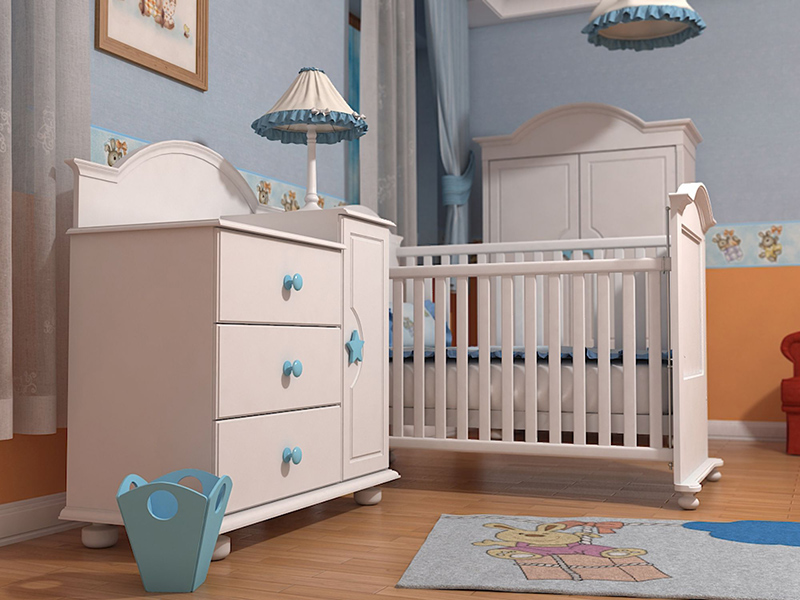 We have seen a set with pink handles but this one has blue handles which looks very beautiful as well.
11. Kiddicare Darcy Nursery Furniture Cot Bed Roomset White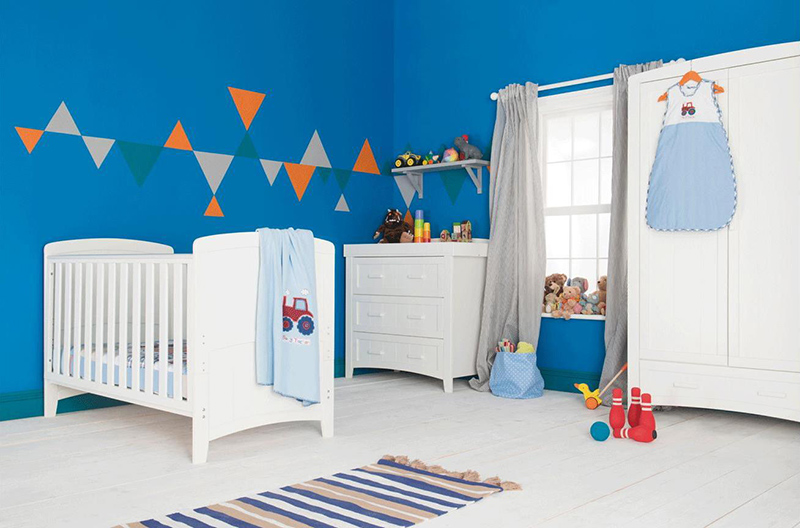 Very simple, right? Well, in simplicity, there is beauty and for sure, we would all agree with that.
12. Baby Bear Bed Set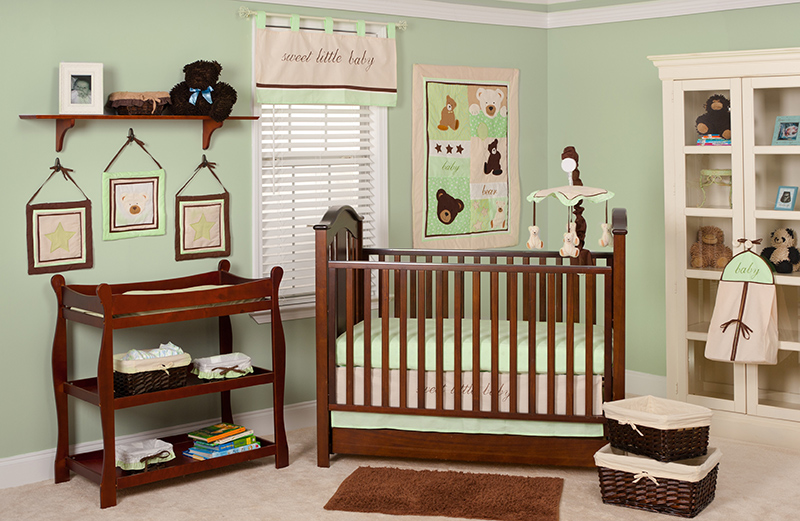 The wooden crib is complimented with a wooden open shelf to store items for the baby as well as a tall white cabinet with glass doors.
13. Nursery Room 1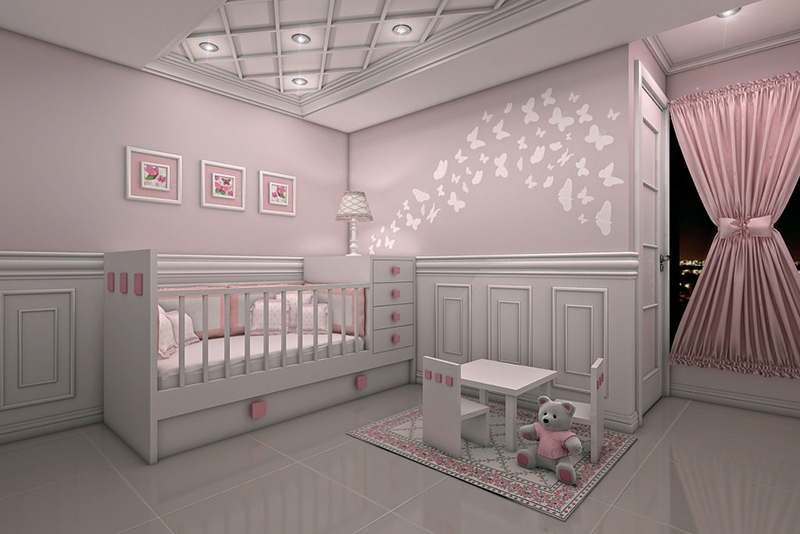 Another nursery with pink and white furniture which is perfect for a princess.
14. John Lewis Lasko Nursery Furniture, White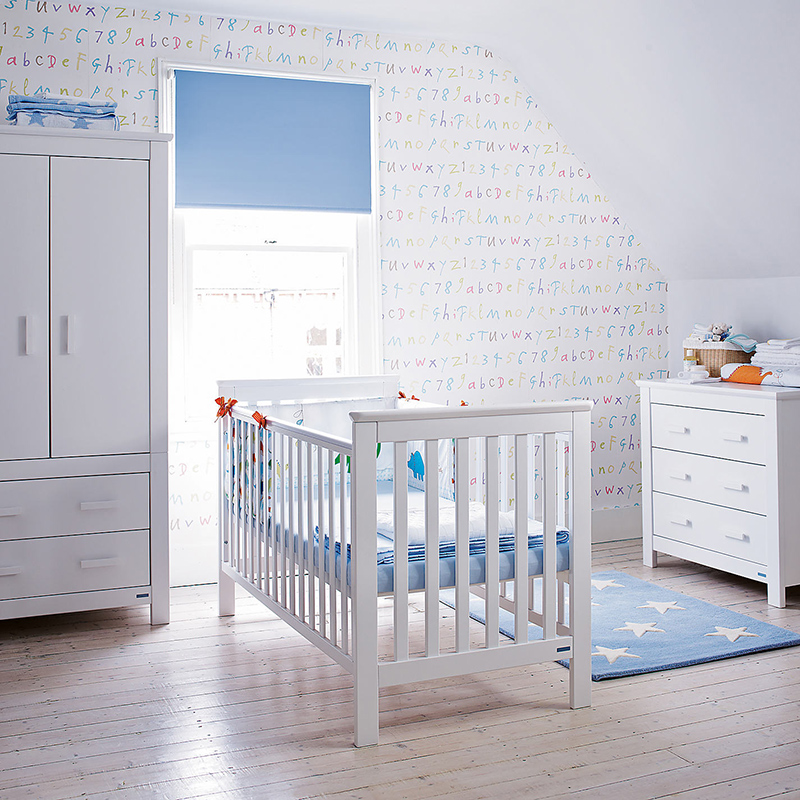 Love the letters on the wall! They look really cute! And the white furniture is just perfect for the space too.
15. Elephants 10 Piece Crib Bedding Set
If you have white furniture, pair it with a crib bedding set with colors that you want to see in the area.
16. Furniture Ranges & Sets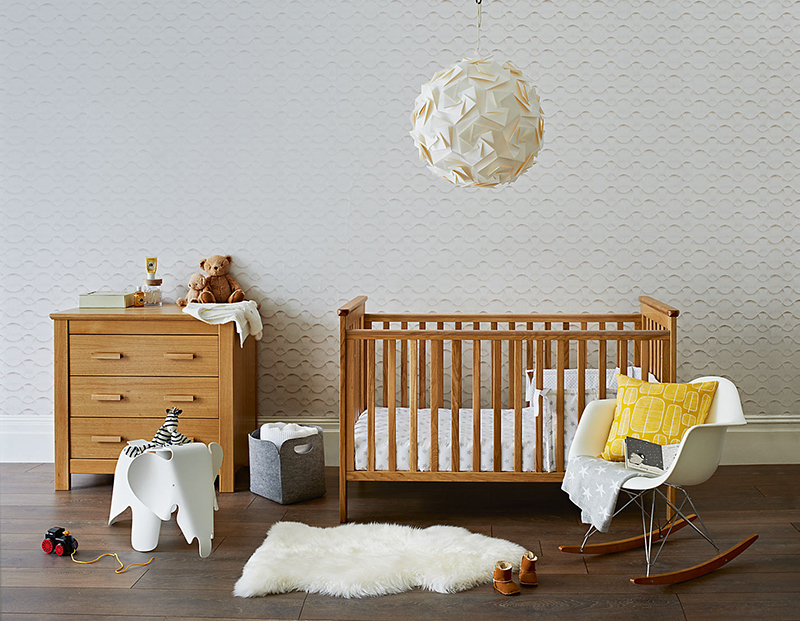 Wooden furniture set that preserved its finish. Looks really simple but sophisticated in its own way.
17. Perse Collection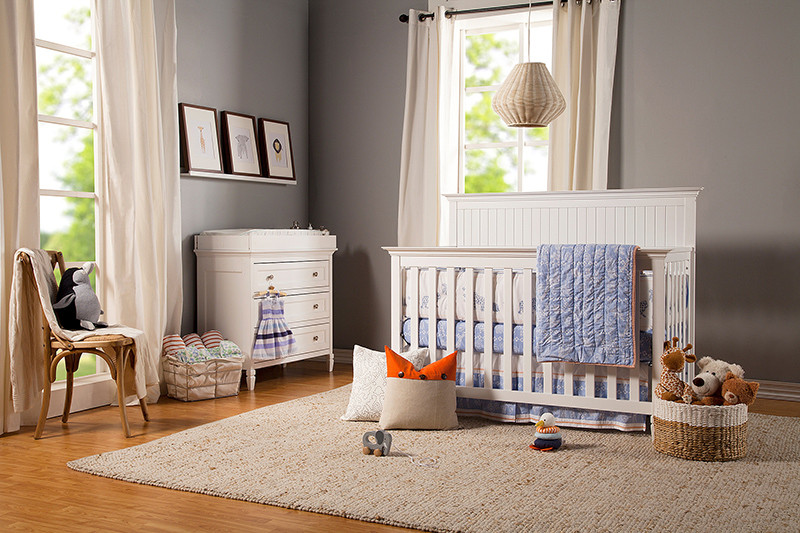 There is some traditional touch to this one but would definitely work on any theme for your baby's room.
18. Modo 3-in-1 Convertible Crib
A bedroom for your little man, the furniture looks perfect not just for boys but even for little ladies too.
19. Autumn Collection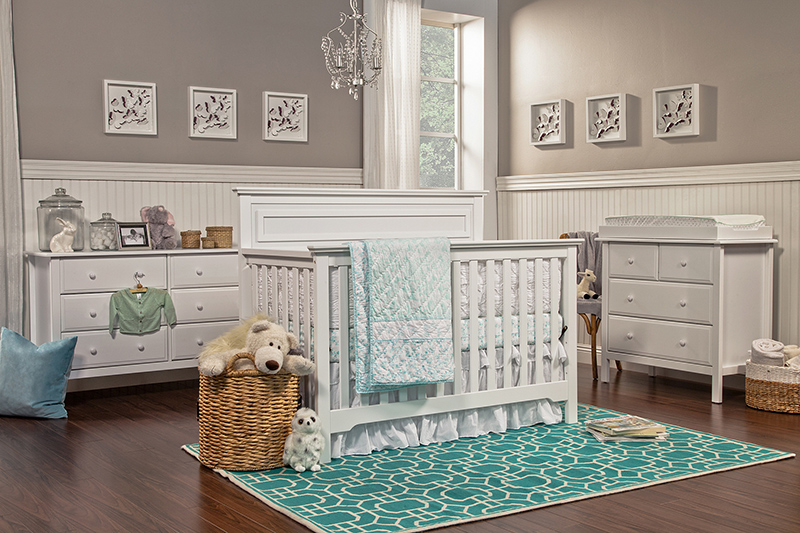 Isn't this beautiful and simple at the same time? Yes, you can go for simple sets like this and just accessorize.
20. Delta Bentley 'S' Series 4-in-1 Crib in Chocolate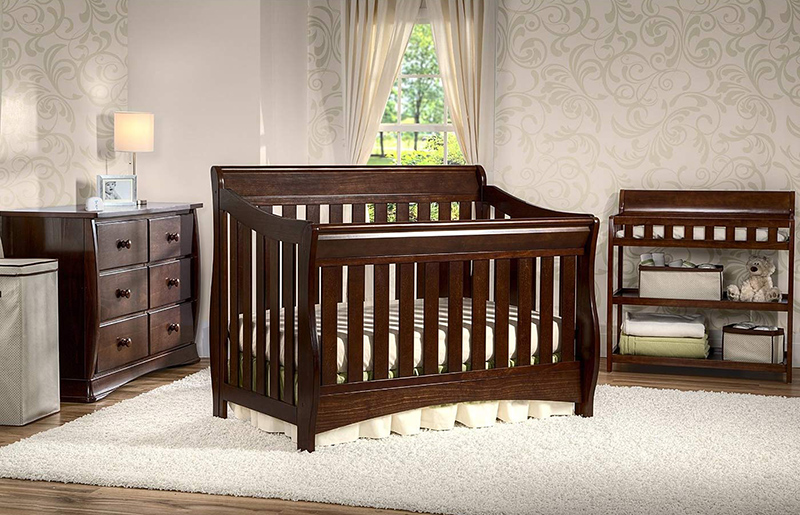 Dark wood is used for this furniture set which turned our really nice.
21. Harlow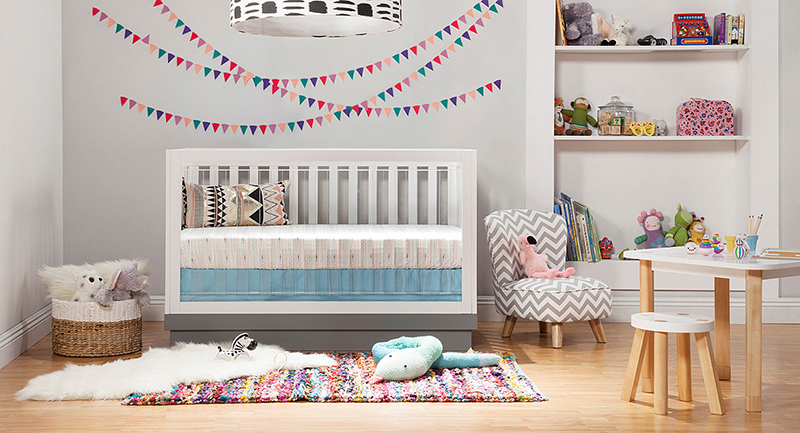 Love the look of this space as it made use of patterns in it. And yes, that sure is a cute chair beside the simple crib.
22. Olivia Nursery Furniture Cot Bed Roomset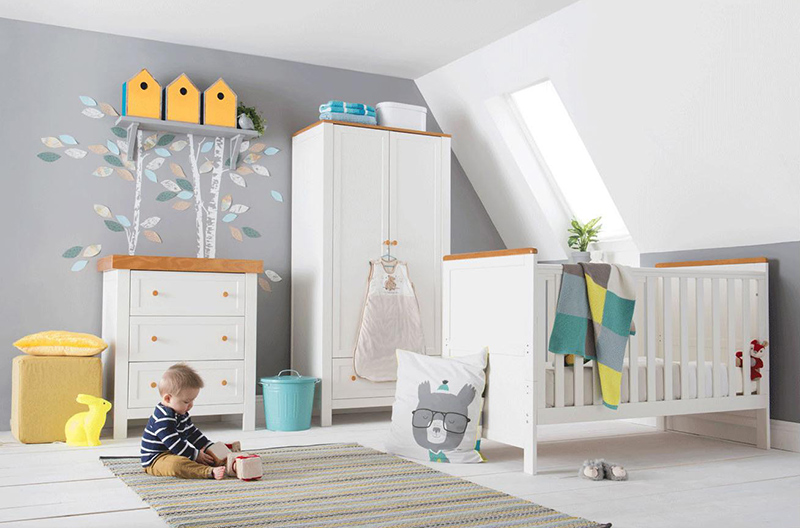 Another furniture set that combines wood and white. As usual, it looks very pretty especially that the nursery it is placed in has a creative design.
If you are a parent who is expecting a child, I am certain that you now feel even more excited after seeing the baby furniture above. Yes, you have a lot of choices but you have to make sure that you will pick one that is perfect for your needs and that will also be safe for your child. And consider aesthetics as well but don't put that as a first priority because function and safety should come first. Now can you tell me which of the above baby furniture do you love best?