20 Creative and Bizarre Designs of Bookshelves
Are you a collector of books? Do you know that having a room that is full of books makes an impression that you look smart? If you're a keen collector, then I presume that you have now a lot of books in your homes. And if that's the case then it requires you to have a bookshelf or bookcase where you can organize your collections so that it is not just scattered on some corners or everywhere in your house. Bookshelf is one of the most common pieces of furniture that can be seen in houses which proves that lot of people are into reading.
This furniture does not just offer a space for storage but also serves as a wall decoration, and is more often used as a divider. Bookshelf can be placed anywhere inside your homes considering that it can be an additional focal piece on that area. Most of the bookshelf furniture that you see in stores got a plain, simple and dull design. As time passes by, some designers create designs of bookshelf that are more innovative, giving a more creative style and look. Moreover, this new designs really blends with the interior design that you have. Try to be amazed and get inspired with the unique designs that these bookshelves got.
1. Console Bookshelves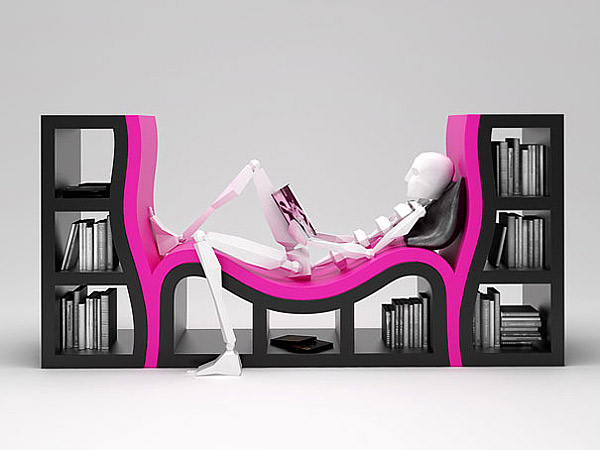 This got a very comfortable style, anytime you wanted to read your books you can just lay directly on the bench.
2. Conceal Bookshelf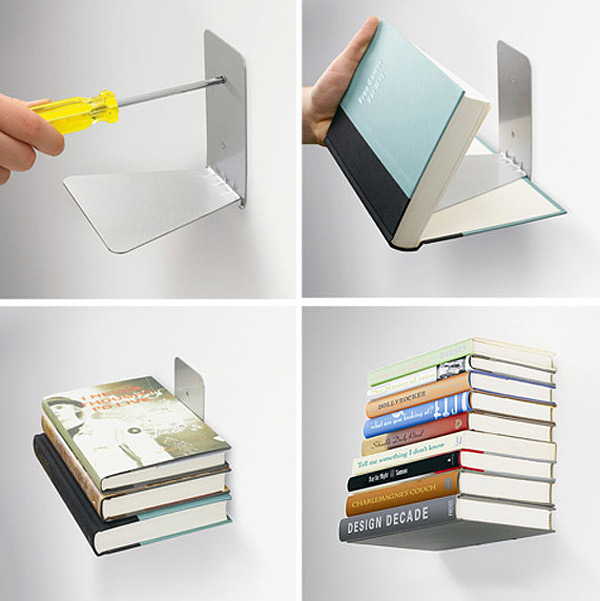 This book shelf has an invisible effect. This holds up to 15 pounds of books and you can stack up to 16inches tall.
3. Industrial Pipe Shelf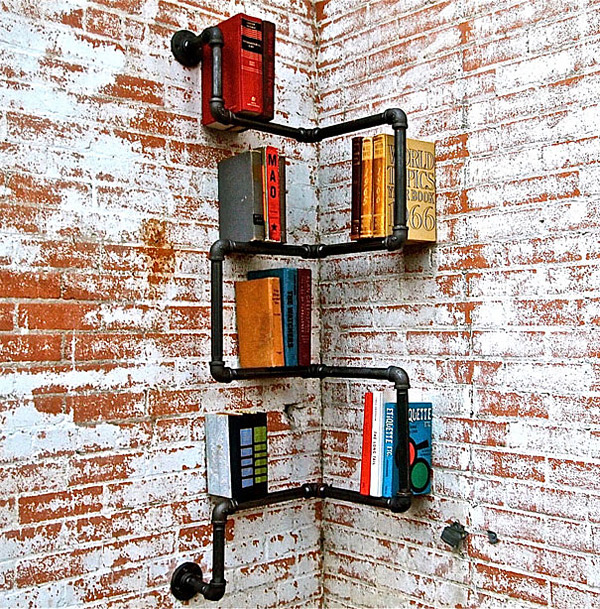 In this way you can repurpose any discarded pipe creating a unique design of a book shelf.
4. Tatik
This design really offers a functional purpose, you can reach your books without getting up.
5. Equilibrium Bookcase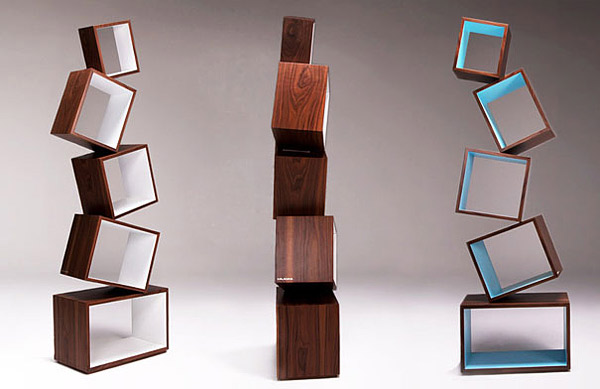 The cantilevered modules give a balancing effect that will surely catch the attention of your guests.
6. Tea Cup Book Shelf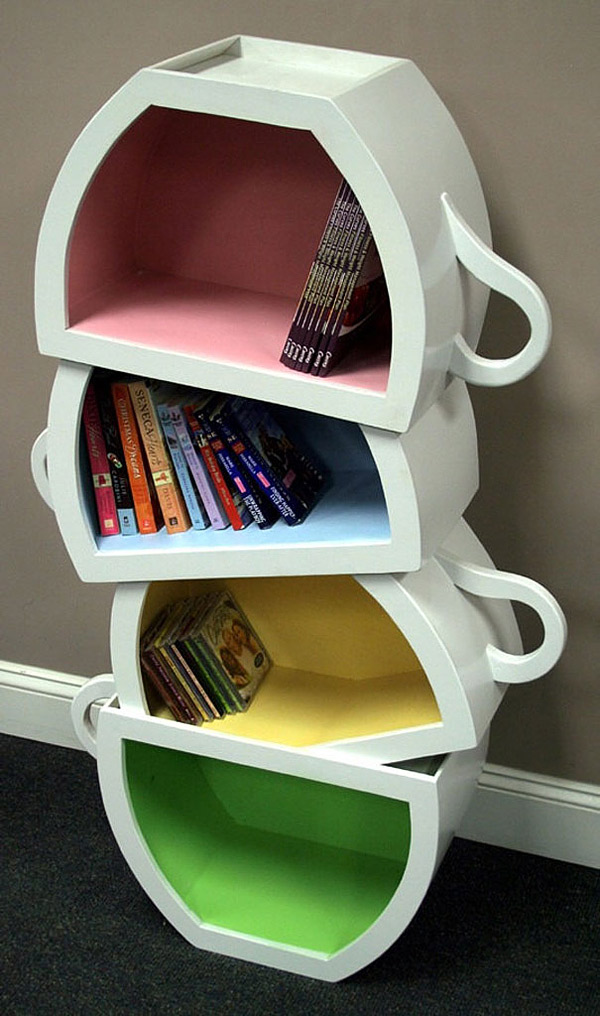 They say that when you're a reader, coffee is your great partner, may be this design will fit your taste.
7. Typographic Bookshelves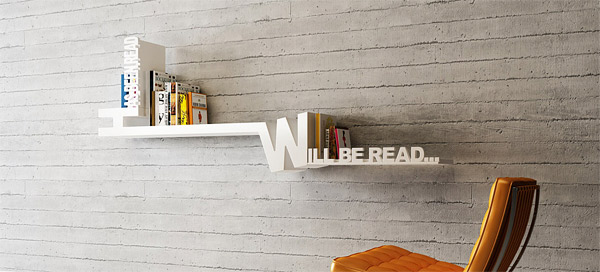 This design simply encourages us to read, and gives you an idea to organize your books accordingly: if you have finished reading you can put it in the "has been read spot, if not yet then it must be on the "will read" spot.
8. Book Tree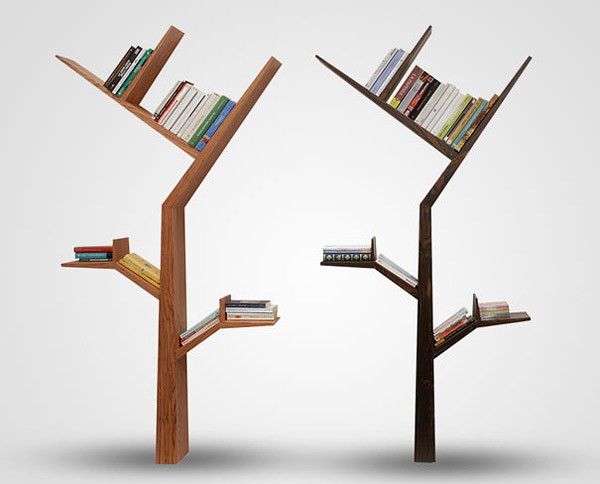 Surely your kids will love this design and by this they will be encouraged to read more.
9. Kartell Bookworm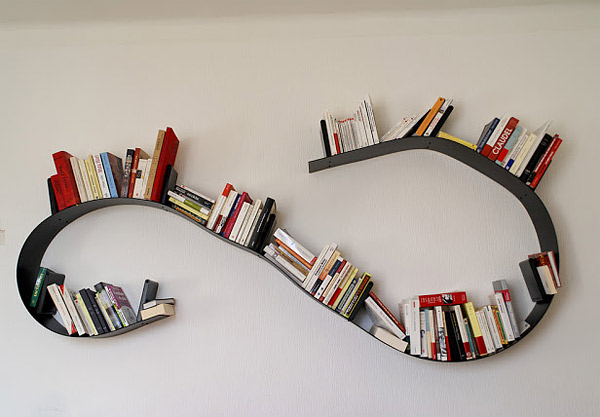 This book shelf got a daring design, this can be a perfect piece on plain walls.
10. Check Bookshelf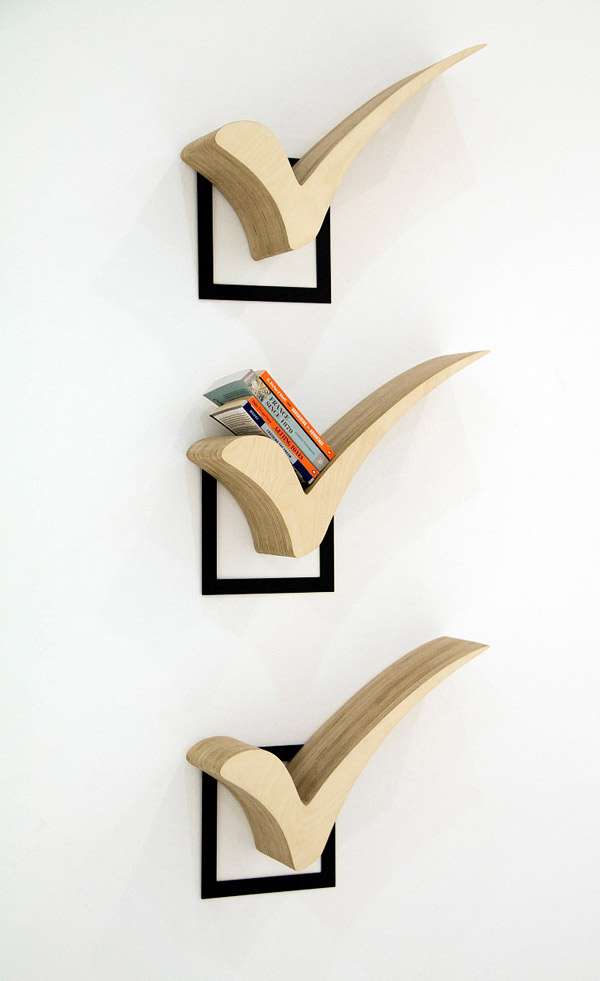 This looks very unique and stylish, which would give a chic design to your homes.
11. READ Bookshelf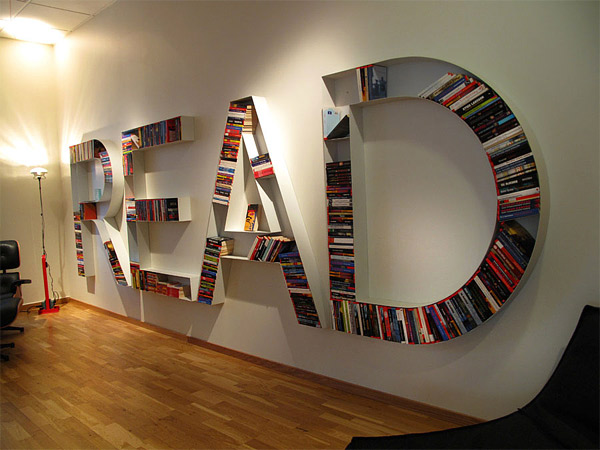 This design really shows its purpose, this is a very eclectic idea.
12. Circular Walking Bookcase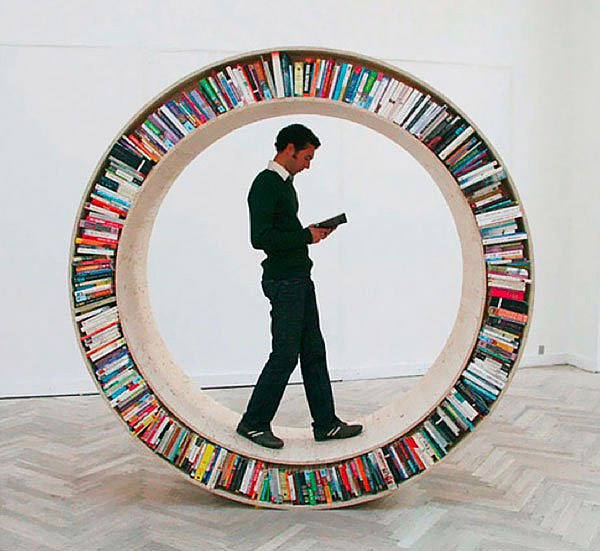 If you are more comfortable to read while standing or walking then this can be a perfect design.
13. Patatras Rolling Bookshelf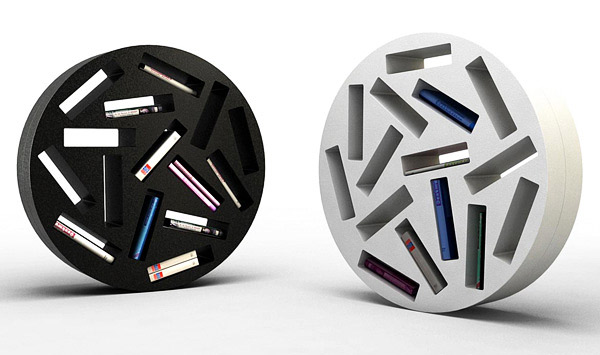 This is a new way to store books, transferring to other part of the house may not be a problem because of its design where you can just roll it.
14. Yule Bookshelf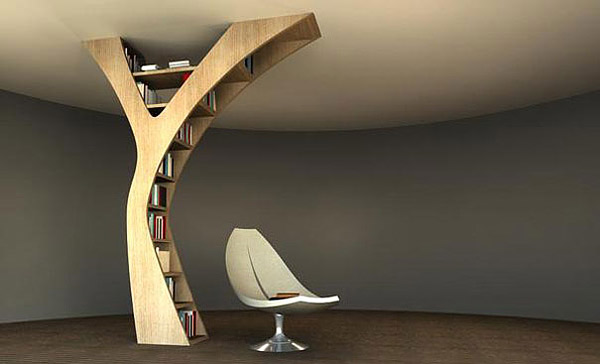 This would be a nice idea when you got no enough space along the walls. This can be placed everywhere in a room where it is fixed up to the ceiling.
15. Letterkast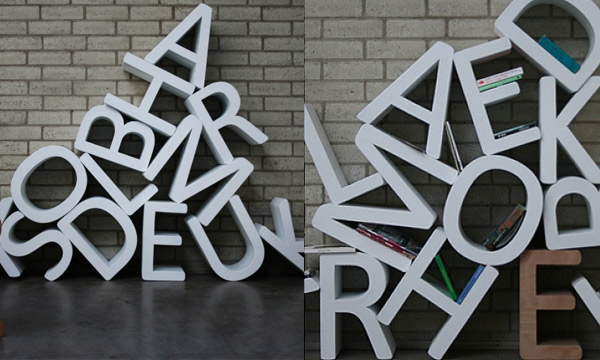 Everything you got inside a book are these letters, this is a very witty and stylish design.
16. Bookworm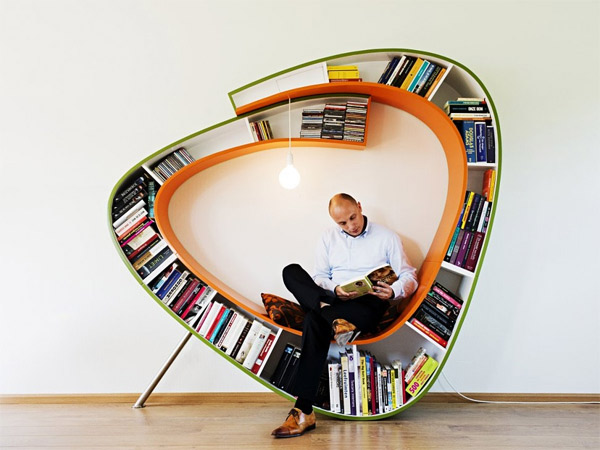 The curve shape design of this bookshelf provides a comfortable time to sit and relax.
17. Taco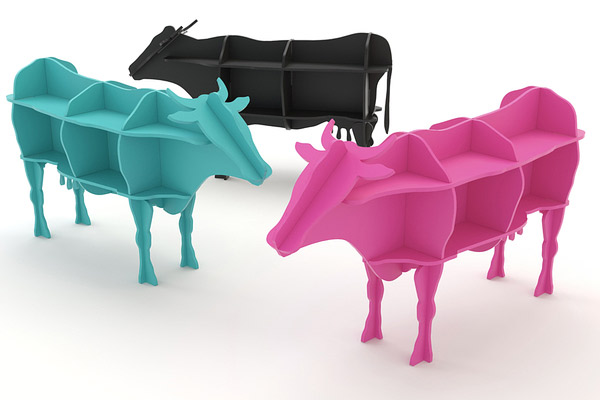 This bookshelf is made from woods and no screws used in it.
18. Prove Bookshelf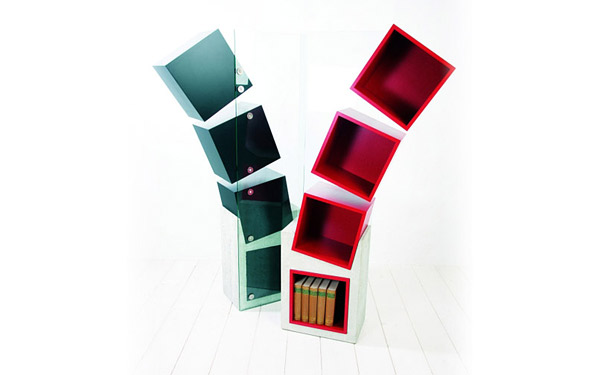 Wow! Its design gives you an illusion that these cubes are going to fall down.
19. Cycle Bookshelf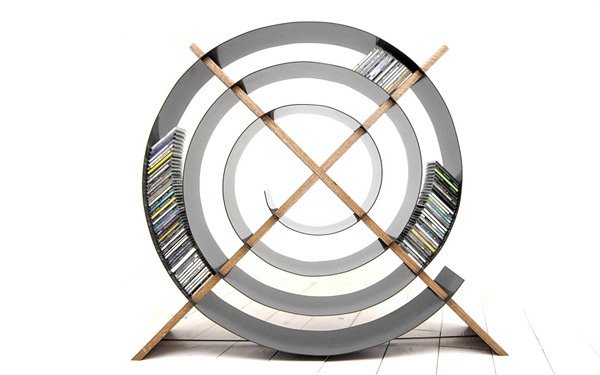 This bookshelf is made from spiral aluminum and wooden stands, a very gorgeous design.
20. Tangram Bookshelf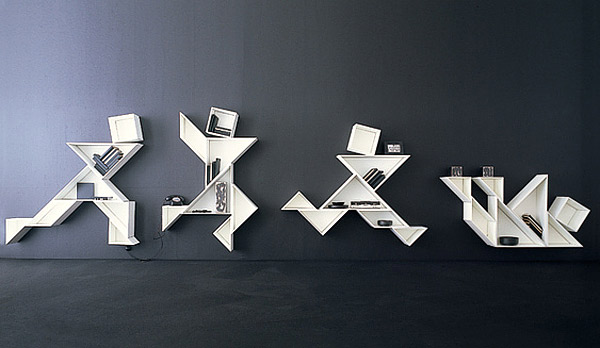 This design gives you seven pieces of shelves where you can arrange it yourself in any shape and figure you imagine.
See how amazing the designs are? If you wanted to have a cool and bizarre design of library at home then try to collect some ideas from those collections. And I'm pretty sure that it will certainly draw the attention of your guests and undoubtedly it will give a beautiful look to your interior. And of course, you can also try to have this furniture inside your bedrooms, which will offer you a more private time to read.