15 Ideas in Designing a Bedroom with Bookshelves
If you have so many books that you keep in your bedroom, you will love this post we have today. For sure, you will be able to get ideas on what you can do with your books especially if they are all scattered and cluttered. It is always good to keep our books well-arranged so that it won't be hard to get those that we need. Also, it will look better in your bedroom.
Yes, you can have a library in your home and aside from a separate home library, you can have it in your very own private hub. Avoid seeing your books with your socks or under the bed covered with dust. You can always put up lovely shelving for this stuff. Aside from a separate shelf, you can always incorporate that to your headboard. It will work better that way too. So, let us now take a look at the bedrooms with bookshelves below.
94 Harvard Sq.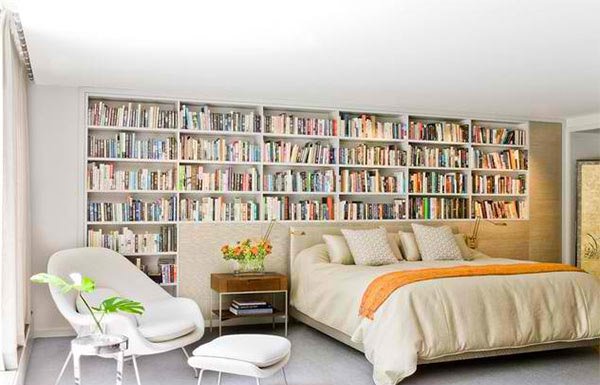 No, this isn't wallpaper. These are real books arranged above and around the bed.
Rosedale Bungalow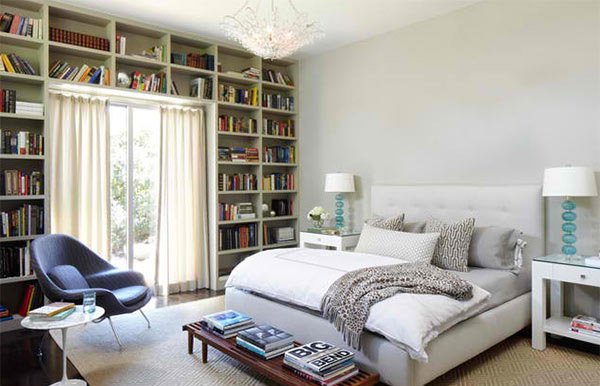 Saarinen Large Womb Chair makes a perfect seating while reading but the shelves on the side also makes a perfect spot for storing books.
Turtle Creek High-Rise Condo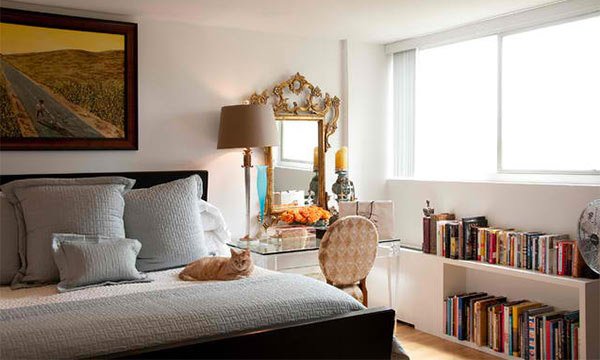 If you don't have enough space for a tall bookshelf like the ones above, then go for a low one like this.
Guest Bedroom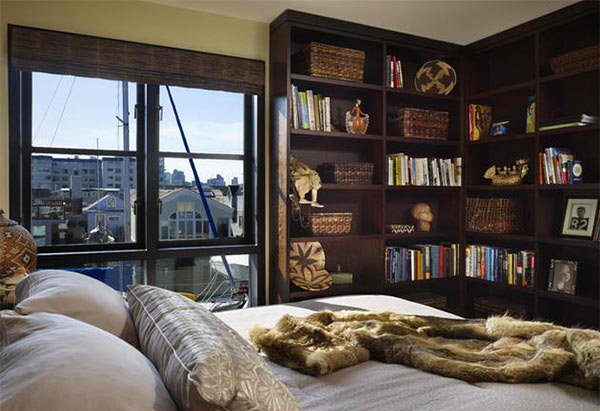 The shelves are 6′ in one direction and 5′ in the other- just right for a lovely shelf in the bedroom!
River Road Cottage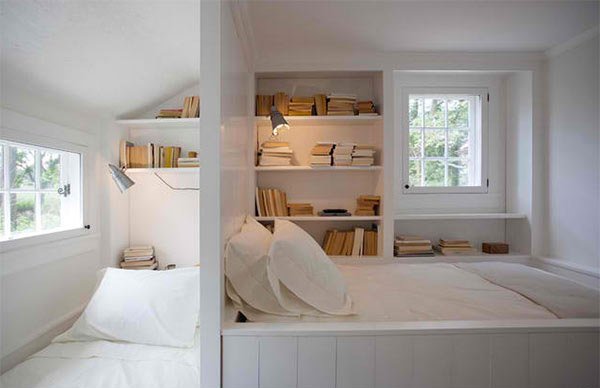 This bedroom with built-in beds and book nooks looks minimal and we'd guess that this is what every book lover needs for their home!
Artist Home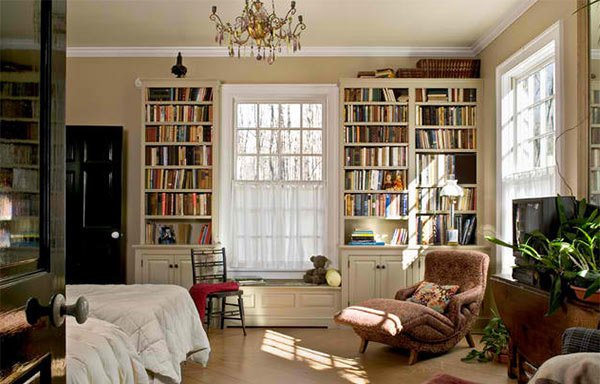 Bookshelves frame the windows of this bedroom. It really is a nice spot to place it.
Tiny House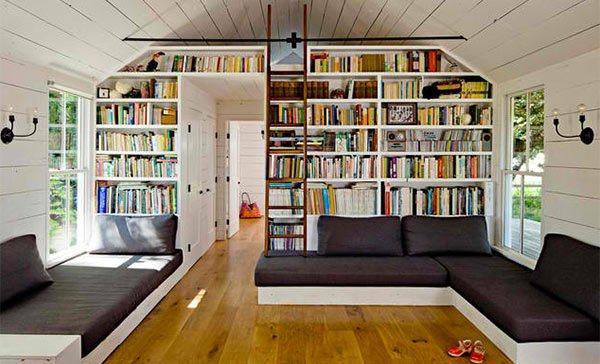 A tiny home can still have a space for books just like this one that occupies the wall for the tiny bedroom.
Aster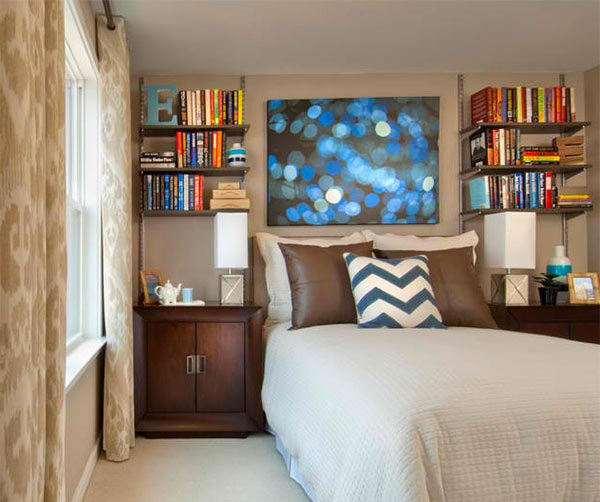 You can also place floating shelves on both sides of the bed to carry the books for you.
Teen Boy's Bedroom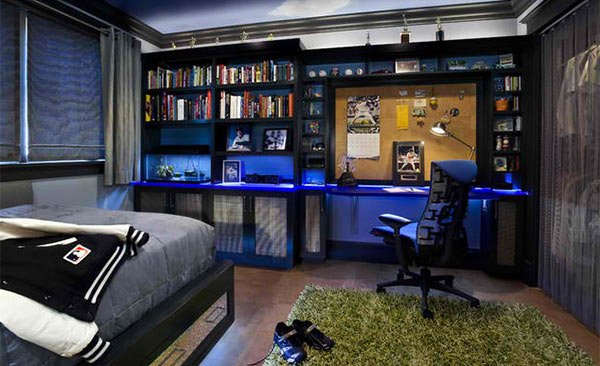 A Yankees fan bedroom with built-in shelves and cabinets that will suit the needs of a young man.
Bedroom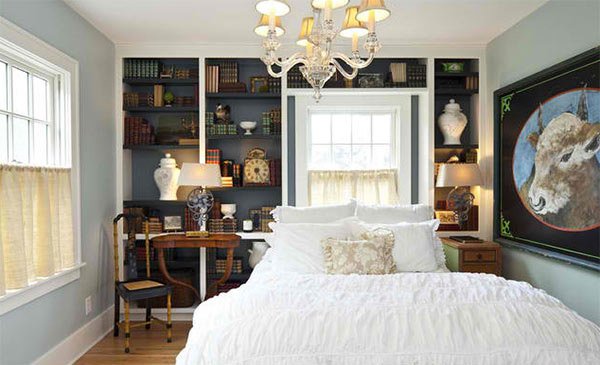 We love how the books were distributed in the shelf and how spaces were left on some areas.
Parkwood Road Residence Master Bedroom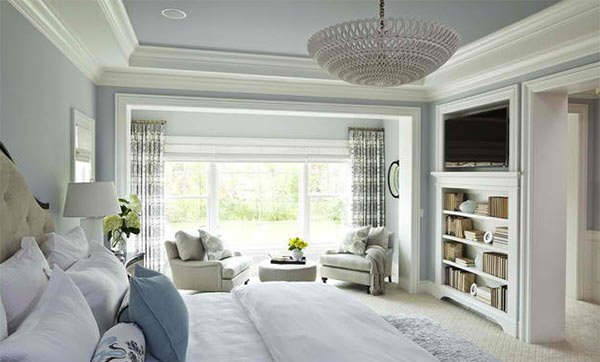 A tranquil bedroom that is gifted with a bookshelf under the television. So, what would you do? Read or watch?
Crockett Residence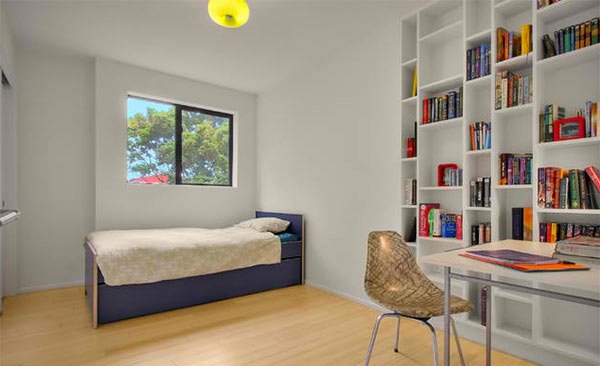 Bamboo flooring, a blue Ikea bed, floor to ceiling shelving and an opaque confetti-patterned vintage chair- what else would you need for a boy's bedroom?
Bedroom Transformation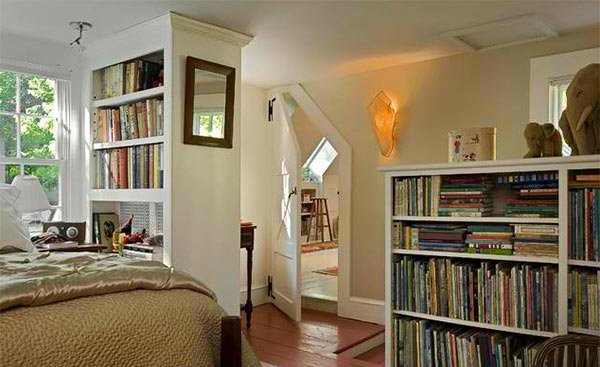 Yes, the door is unique but draw your attention to the books on both sides of the passageway towards the bed. Isn't it a good way to keep your stuff?
Corvallis Custom Kitchens & Baths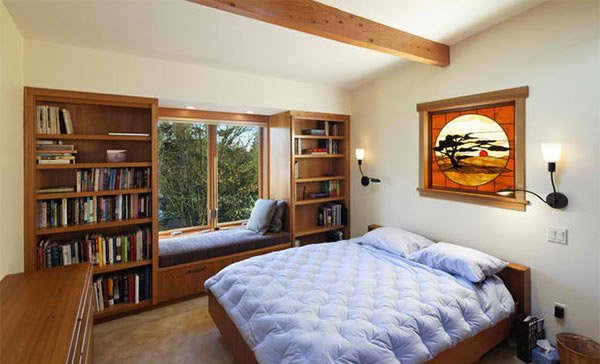 It would really be nice to read on a bench just beside the window! And that is possible because the books are just around the bench.
Mill Valley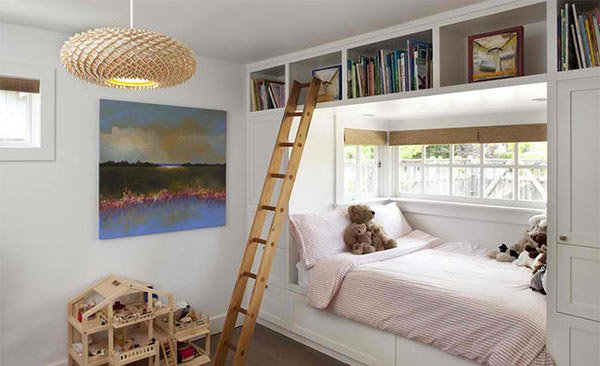 Try using the upper area of the wall for bookshelves. And yah, you have to provide a ladder too.
Booklovers will surely love to see how this list where bedrooms have their own shelves for books. It is like a library and bedroom in one! Nice, right? For sure, you already have an idea on what you will do with your own bedroom if it comes to book arrangement. You can also see dining rooms with bookshelves which looks as stunning as this list. With this, you'll have a different option as a library aside from the bedroom.