20 Bedrooms with Wooden Panel Walls
There are indeed so many different ways to design an interior. One can even choose from a variety of materials which has a big effect to the look of the entire space. You have already seen the use of exposed bricks in bedrooms and into other areas of the house. You have also seen how a certain space looks with murals and wall papers on them. This time, allow us to show you another group of interior wall treatment using wood. Wood can be added to a room's interior in different ways. It can be wooden panels or tiles. It can be arranged in various creative ways.
We will be showing you bedrooms with wooden panel walls. It could be used for the entire walls of the bedroom but it can also be used merely for accent walls. You will also see how wood textures vary and how wood created a warm and relaxing ambiance in the bedrooms. Take a look the bedrooms below:
Europeo Bedrooms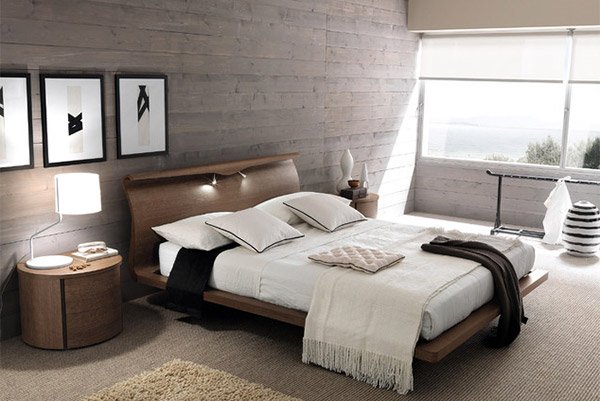 This contemporary space could be everyone's dream bedroom because of the ambiance it creates. You can notice the wood panels on the wall that matches well with the rest of the elements inside the bedroom including the platform bed and the carpet as well.
Bedroom Visualization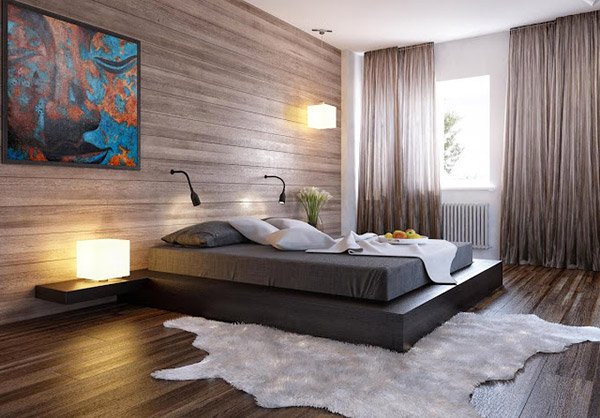 Spell beauty and you will surely be able to insert this bedroom into it. This modern contemporary creation is no doubt awe-inspiring.
Hill Country Residence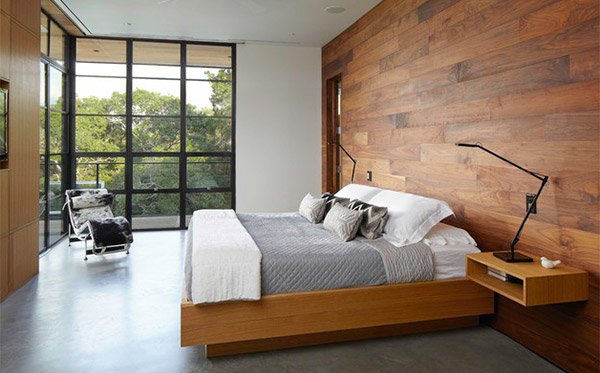 A simple bedroom with wooden panels on one side of the wall. It also played the role of headboard at the same time.
Bedroom 7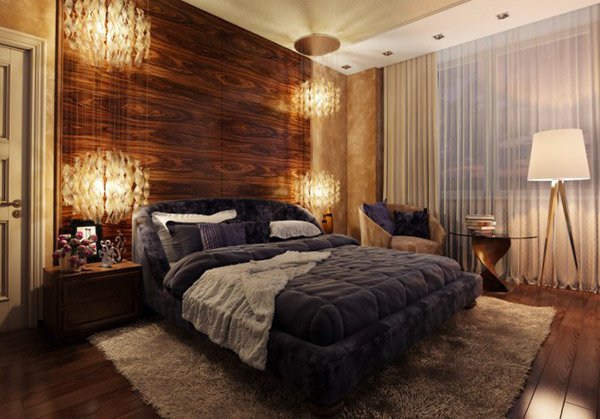 Who said a luxurious bedroom with a hotel-like feel couldn't use wooden panels? This one would make you change your mind if you disliked wooden accents before.
Berkshire Country House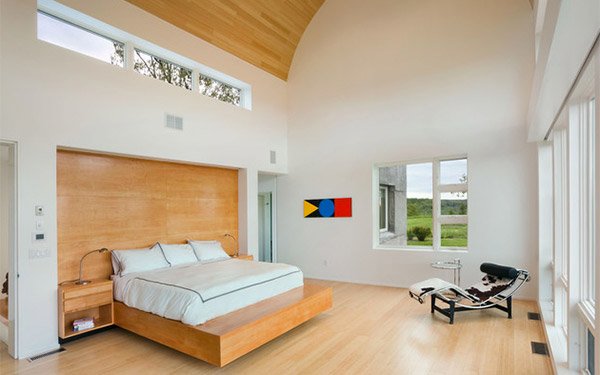 A bedroom with high ceiling accented with wood not just on the bed's headboard part but also on the ceiling.
Sugar Bowl Residence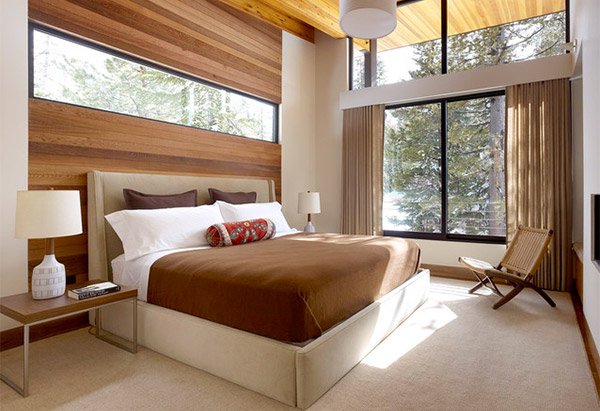 Earth colors are used in this bedroom. The wooden walling just looked right with the colors in it.
South Coogee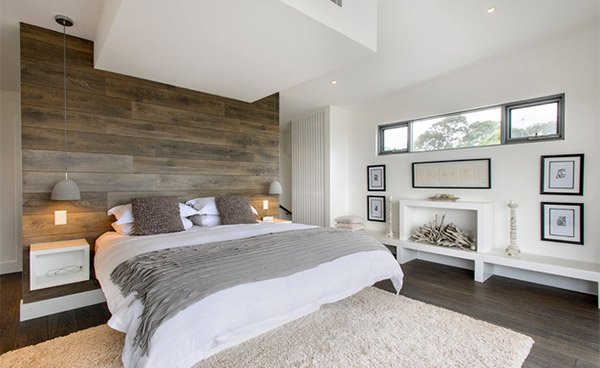 Wood isn't always brown. It can also be gray/ This modern bedroom sure looked lovely with the grayish touches in it.
Rustic Retreat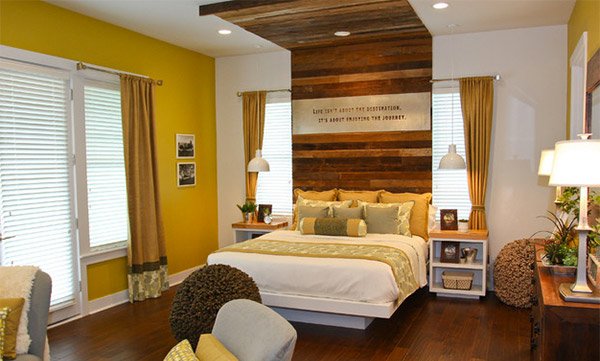 The owner of this bedroom must have a thing for wood. Since the bedroom is concrete, he added a canopy headboard made from wood panels. Great idea isn't it?
Dyna – Portage Bay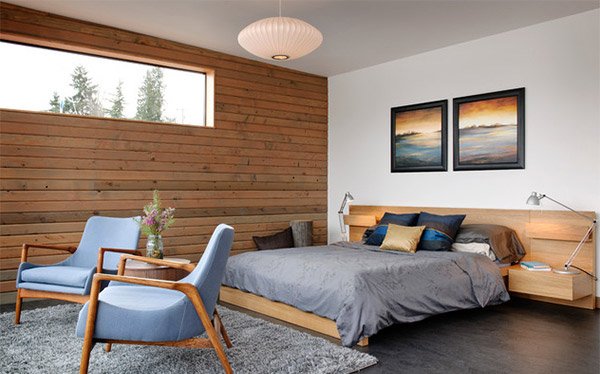 The aura of this bedroom of blues and grays is soothing and relaxing which was brought not only by the colors but by the use of wood in it.
Unity with Nature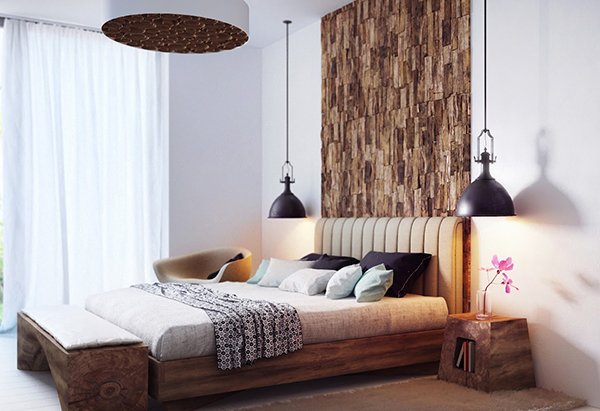 While the rest of the bedroom designs here made use of varnished wood or laminated wood, this one used raw wood exposing its real textures.
Utilitarian Eclectic Bedroom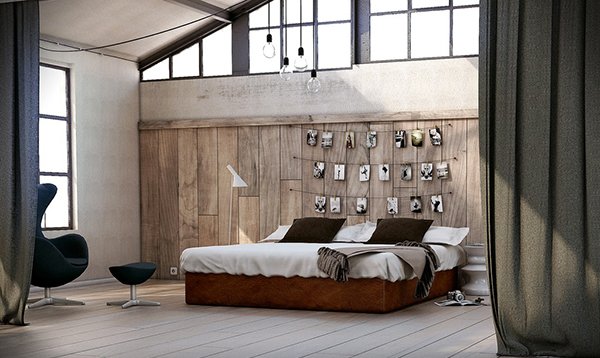 There are a few stuffs in here but the decoration – no matter how minimal it is- made this bedroom look beautiful. The black and white pictures hanging on top of the bed is a sure beauty.
Minimalochka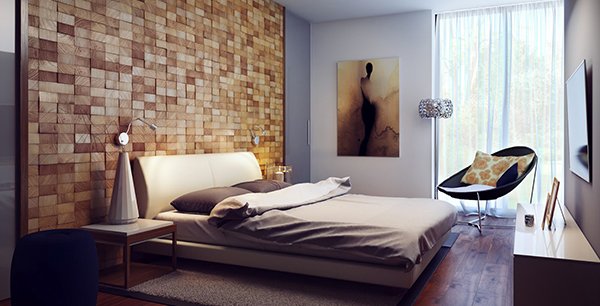 Wood tiles are used for the detailing of this accent wall. Isn't it lovely?
Apartment in Yacht Style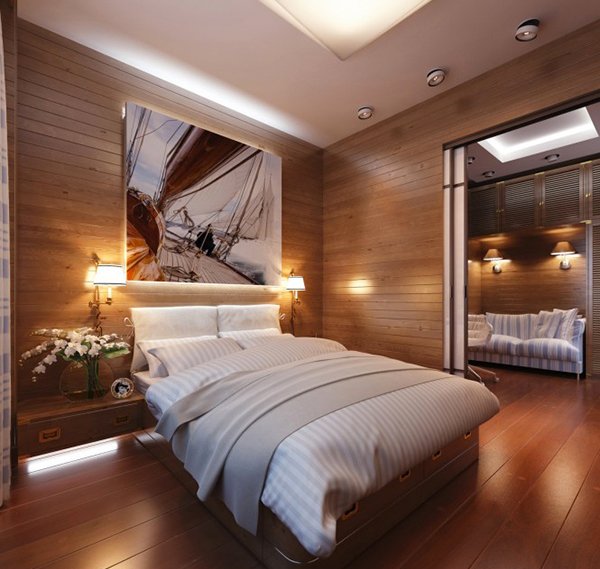 This is a bedroom with a nautical theme but it made use of wood for its wall which gives it a totally different appeal.
Bedroom Kaliningrad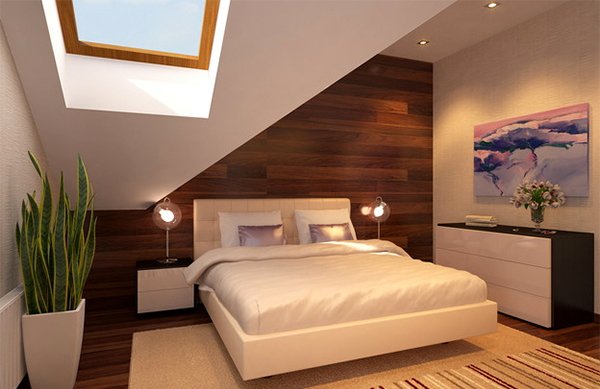 The skylight is a good feature of this bedroom. Its use of wood panels for one side of the wall adds a soft touch to it.
Model Home Portfolio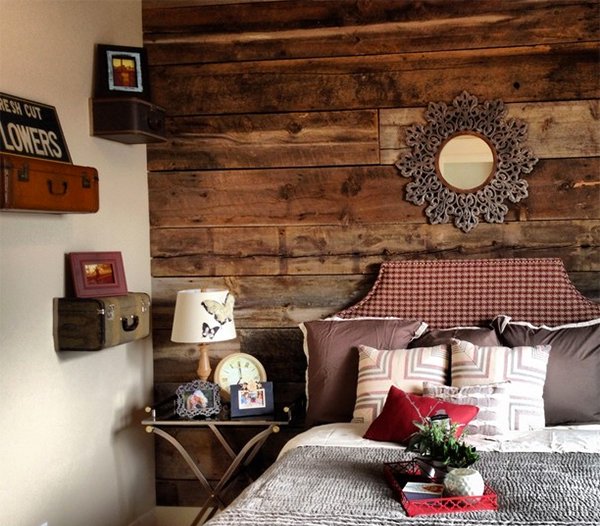 An eclectic bedroom looks more appealing with these wooden planks as accent wall.
Philadelphia Penthouse Apartment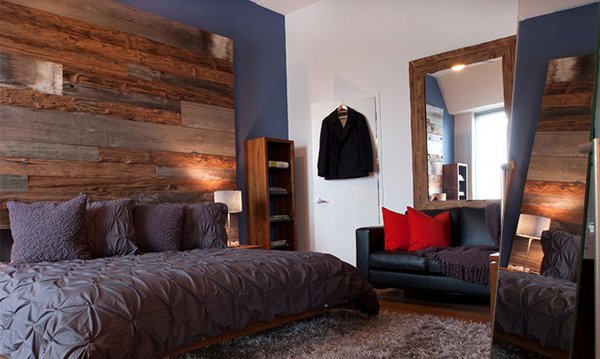 Look at the variation of wooden textures used in this accent wall. It sure made this space look unique.
Rustic Chic Master Bedroom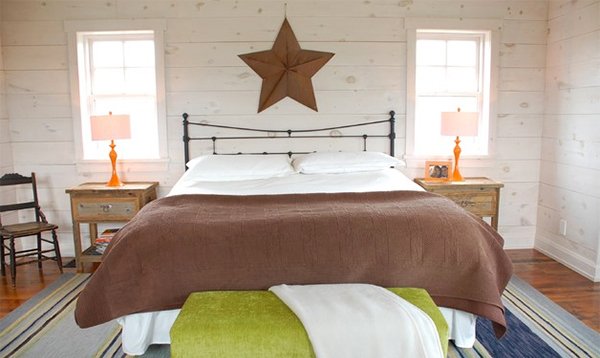 Instead of retaining its wooden texture, this one was painted in white but still retain its wooden look for the walls.
Greenwich Village Townhouse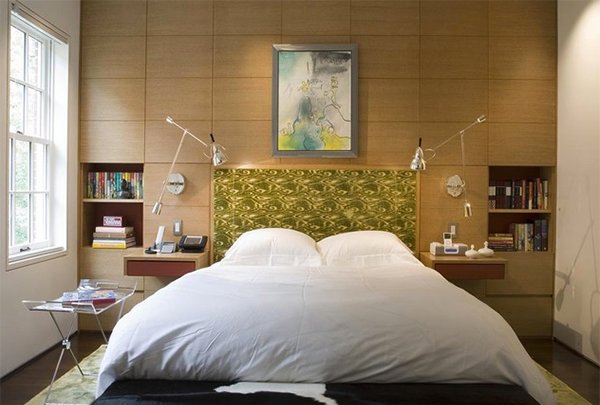 Add sophistication to your bedroom using wood tiles like this one. Shelving was even added to it which is a good idea.
Bedroom Children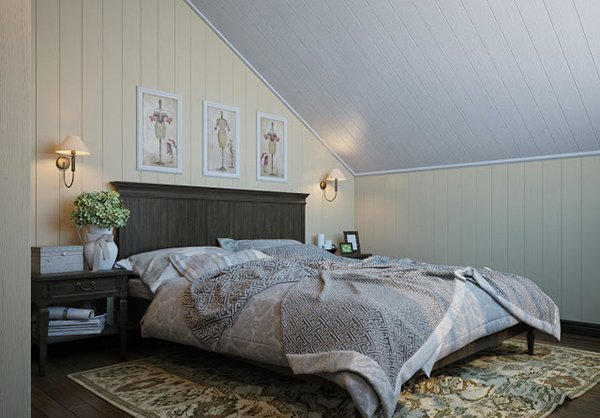 Simple yet beautiful room for a little girl. Painted in beige for the walls and white for the ceilings, the wooden panel looked great.
Modern Desert Home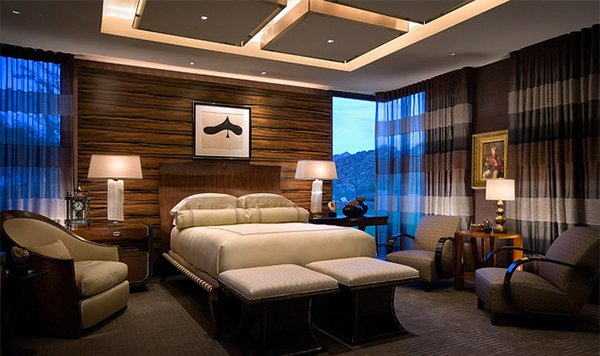 This bedroom sure is luxurious with a contemporary touch. The furniture in it are simple but with good detailing. The use of wooden panels on the headboard part adds more beauty to this space.
After seeing the above showcase, you will agree with me that wood can help one express his creativity because you can do a lot of things with it. Just notice how the variations of designs are done in the above examples. Aside from wood, you can also try other home wall decoration. Choose those that fit your home's interior design and style.