15 Bedrooms with Exposed Brick Walls
Man's creativity is one amazing thing that creates wonders not just with the things we use of also with the things we see. That includes interior designing and architecture. It is surprising how grungy looking stuffs can be turned into lovely creations just like the look of rustic and shabby interiors. Well, with the designer's creative mind, they are able to come up with cozy and unique spaces fit for a home.
Today, we will give you an example of how designers play with various elements for home interiors. We will be showing you bedrooms with exposed brick walls. Brick walls are used for walling and fences, too. But most of the time, it is finished especially when it is used for the interior. Yet, there are interiors that intentionally left brick walls exposed. Let us take a look at how they worked with brick walls through the bedroom designs below:
Modern Bedroom Design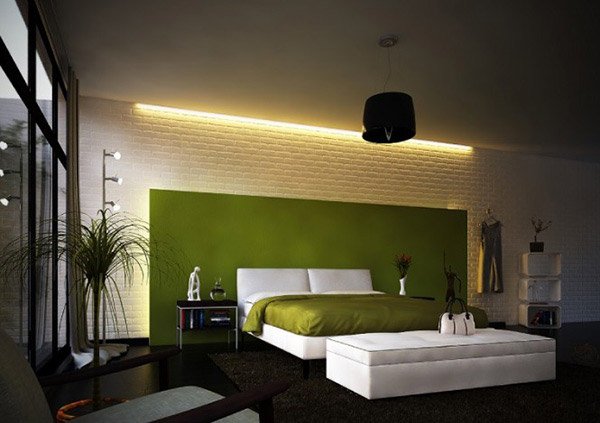 A bedroom with exposed brick walls in white was made even lovelier with an oversized headboard in green. The space was now transformed into a modern bedroom!
Bedroom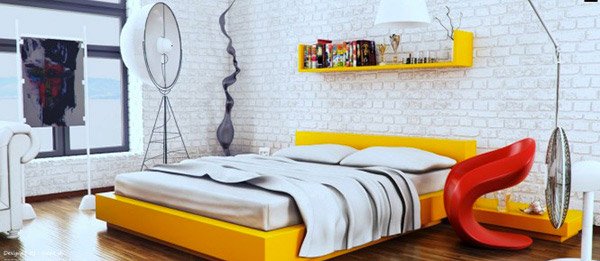 Touches of yellow and red gave more life this bedroom with white brick walls. It still went with the trends of modernism despite that wall.
Master Bedroom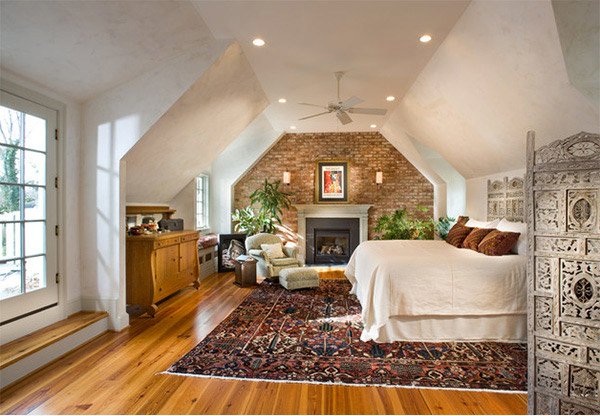 A classic and traditional bedroom was given a different accent with the addition of a brick walled area that bears the mantle. It added to its classic aura.
S&K Interiors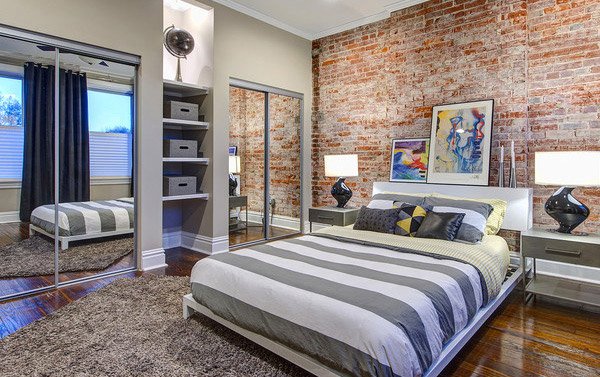 Instead of painting the walls in a different color, the brick-y look was retained. It was a good decision since the bedroom looked totally unique.
The G-Spot of the Bed and Art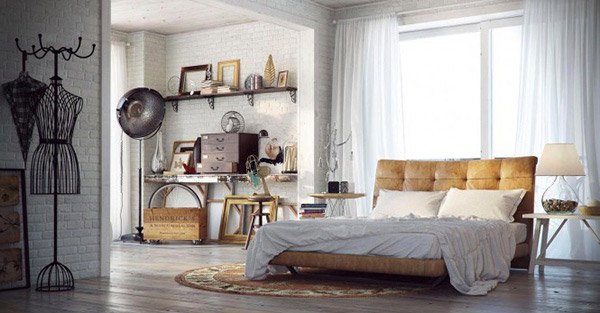 This vintage bedroom sure had enough antique stuffs in it but all of them were arranged so well that instead of looking cluttered, they became part of the bedroom's personality. And they all looked good with white bricks in the walls.
Hunter's House – Bedroom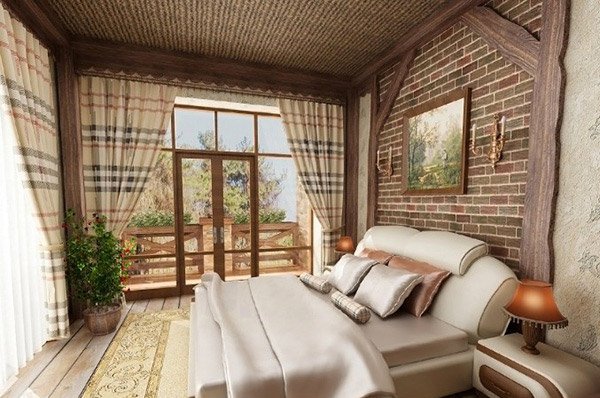 One look at this bedroom will remind you of classic cottages because of its brick wall, wooden touches and gingham curtains.
Lower East Side Project- Bedroom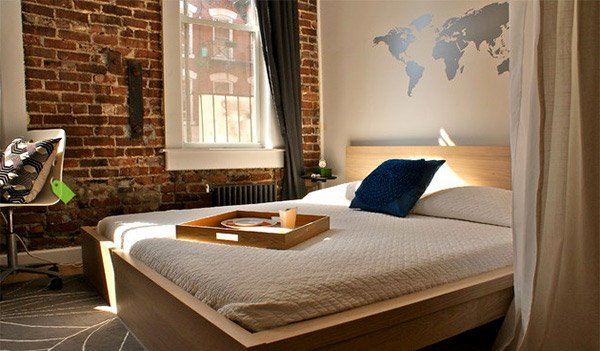 This bedroom looks masculine having a silver mural, neutral hues and exposed brick walls with cracks on it.
The Guy Until Twelve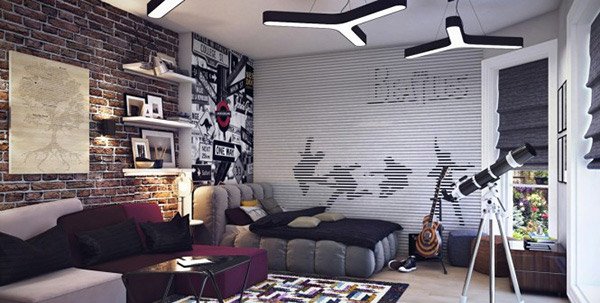 Love the Beatles? Then this bedroom could fit you! Its teeny touches looked great with the bricks on one side of the wall.
Rockstar Room Theme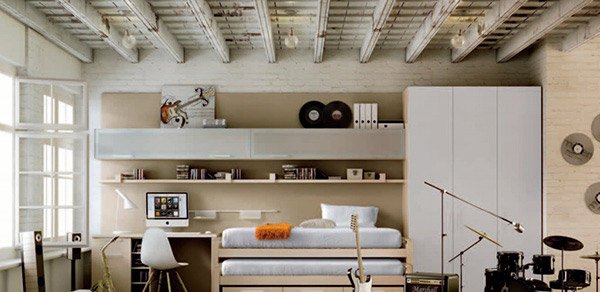 Another bedroom with a rock star theme and it also has a brick wall only that you are unable to see a huge part of it since it was covered by the wall storage and the wardrobe.
Turquoise White Stripe Bedroom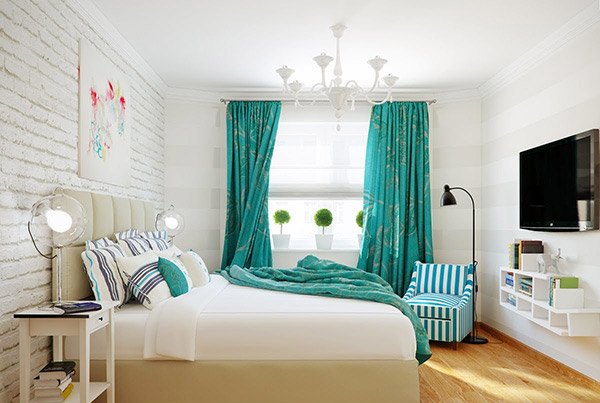 Turquoise and white stripes are used in this bedroom but you will also notice the white brick walls on the headboard part. The use of green curtains made it look even more gorgeous.
Oh Those Kids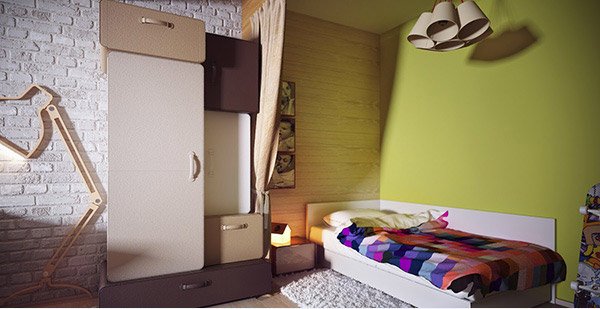 A bedroom fit for a teen. Brick walls on one side and paneled walls for the other part. Good combination, right?
Fall 2012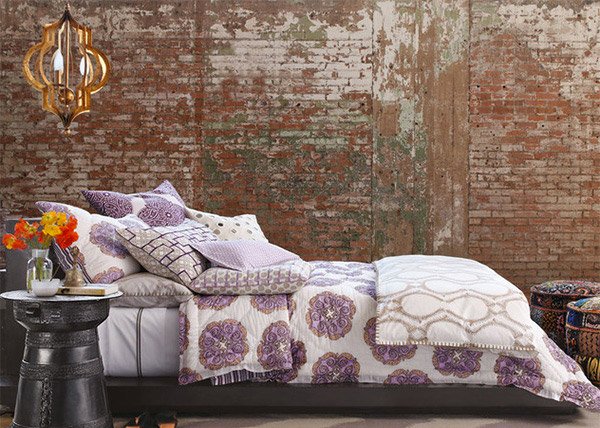 So that's what you call brick wall! You can even see the peeling paint on it making it look grungy and distressed. But then, it actually made this bedroom look very unique and still cozy.
Modern Bedroom in Beige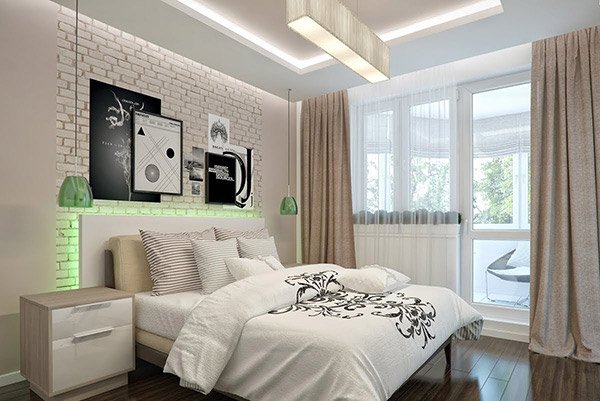 Modern white bedroom with laminated flooring and brick walls. What more would you ask for if you will have a bedroom as comfy and beautiful as this one?
Red Brick Wall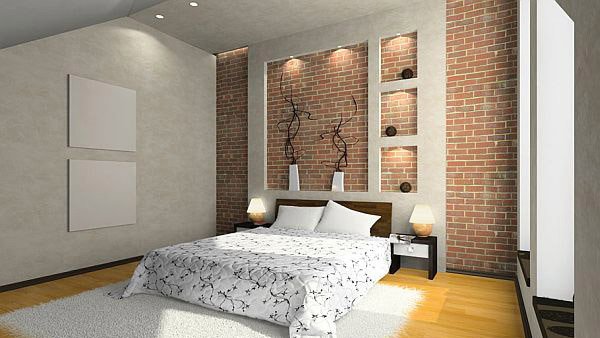 Creative way of adding beauty to the brick walls by placing a slim display area on it. It enhanced the look of the headboard and the entire look of this bedroom.
Scandinavian Inspired Bedroom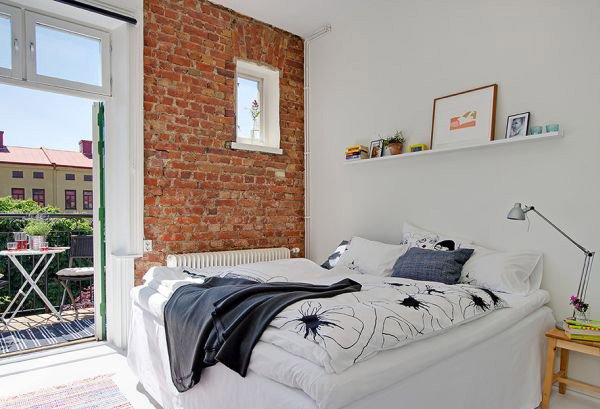 Only a small portion was decorated with brick walls but it sure is an eye-catcher especially that most of its area made use of white.
If you think brick walls are ugly, well, you are wrong. It even looked good in bedrooms like the ones you see above. It is just a matter of creativity. If you know how to look at not-so-beautiful things in a beautiful way, you will be able to come up with awesome results. You can also try using striped walls for your bedroom. It can also make your bedroom look unique and cozy.