22 Mind Blowing Loft-Style Bedroom Designs
Combine that modern and industrial look to get a stunning bedroom space!
Whenever you hear the term "loft bedrooms" what would come to your mind are those bedroom spaces that can be accessed by a stairs but are on the same level. But these days, loft-style can also refer to the combination of modern and industrial design that is commonly used in loft spaces. That is why it is called loft-style because of many interior designers apply the look on loft apartments and homes. To be honest, I like this kind of interior because it has some natural and cozy feel in it. When we speak of industrial look, structural elements are turned into decorative items while a modern design use sleek and neat lines together not just for the furniture but in its entire design. It also focuses on function rather than style.
Hence, when we put together modern and industrial style, we can come up with one very stunning interior which can also be referred to as loft-style. And today, we are going to show you a roundup of bedrooms of this style and I am sure after seeing this list, you will also fall in love with this style. Let us look into the bedroom images below so you will know what we mean by loft-style bedrooms.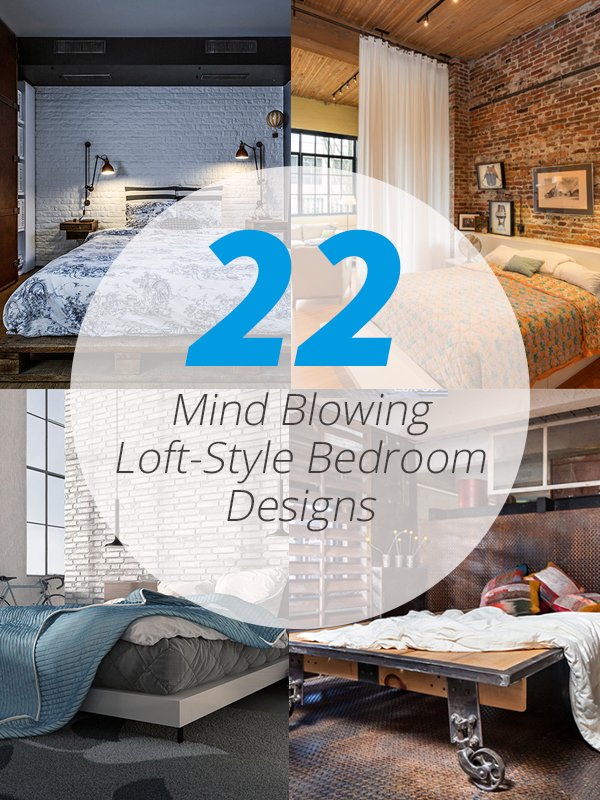 1. Glamor Loft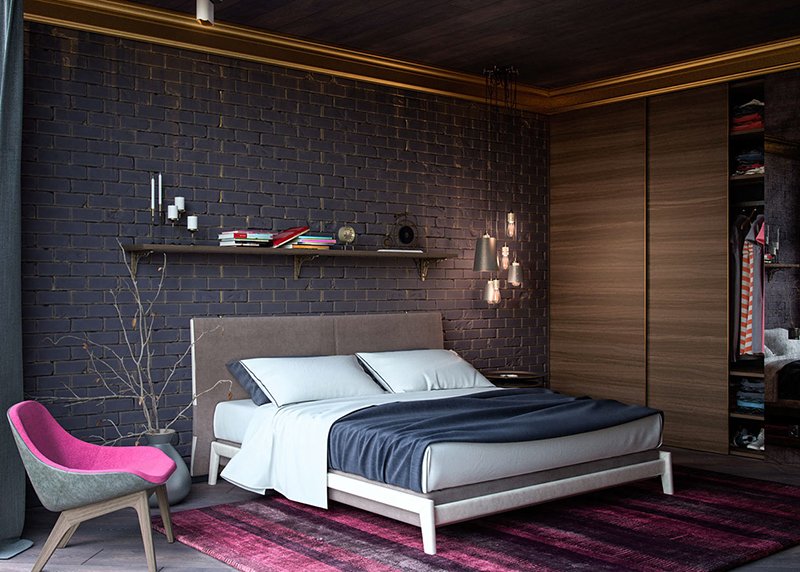 What I love here are the purple and gray combinations with a dark gray brick wall background. Isn't it very stunning? It sure is. I especially love the pendant lights as well as the dried branches used as decors.
2. Lounge Loft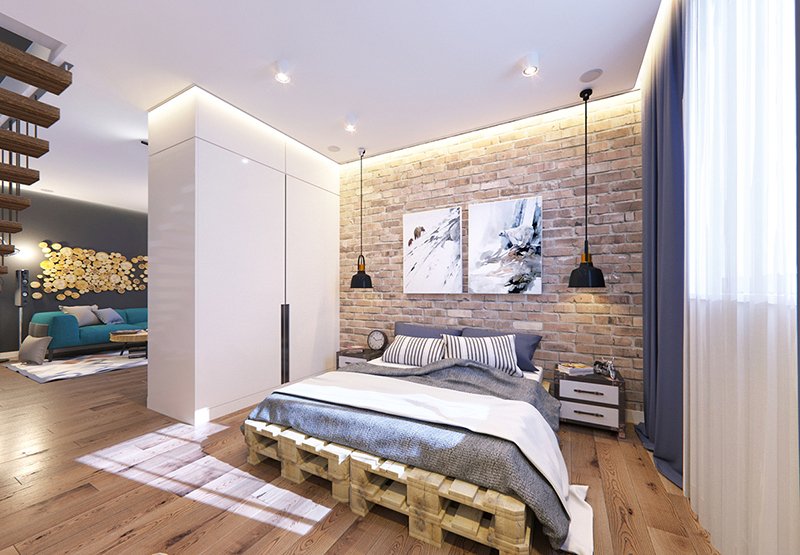 I know that many of you here are fans of pallet furniture and we can see that in the bed used here. It complements with the wooden flooring and the brick walls too.
3. Loft bedroom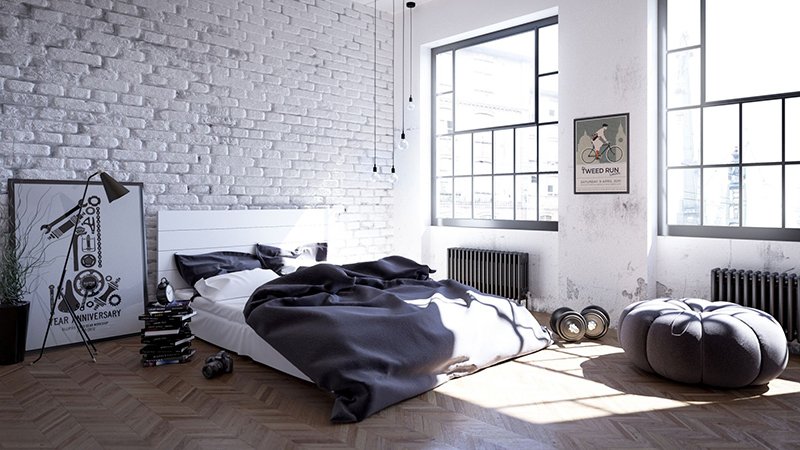 There is really something about white brick walls that make it nice especially when paired with wooden flooring.
4. Loft is Loft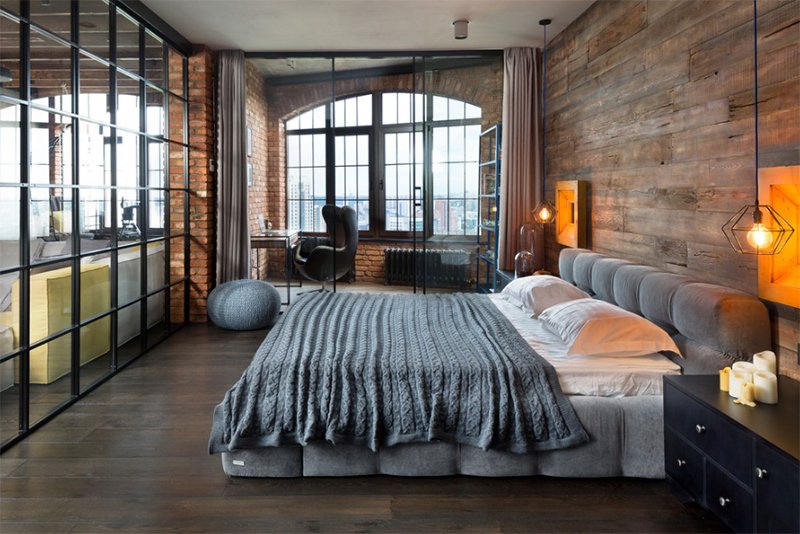 This space doesn't only have a lovely bed but it also has wooden walls that look really nice and pretty. Notice that the bedroom is linked to a working area which can be accessed through a glass sliding door.
5. Urban Loft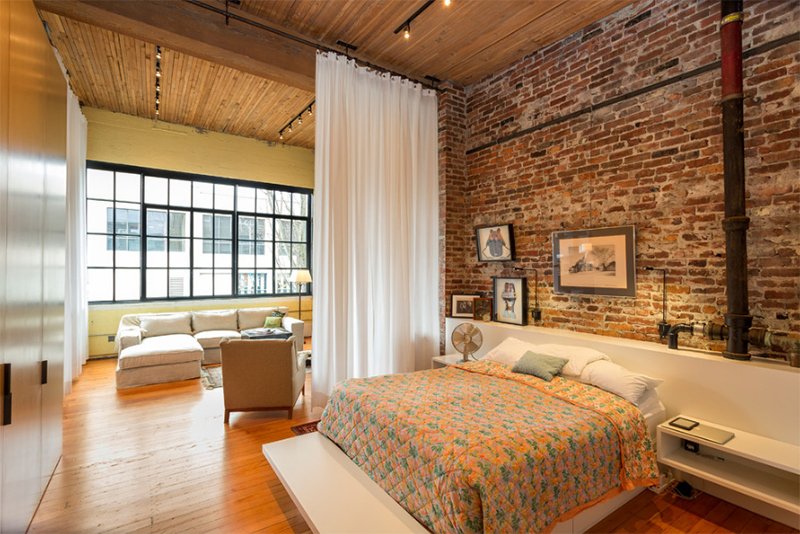 The color of the bed's blanket matches well with the walls, ceilings and flooring. It can be separated from the living room through a tall curtain.
6. Courtney Circle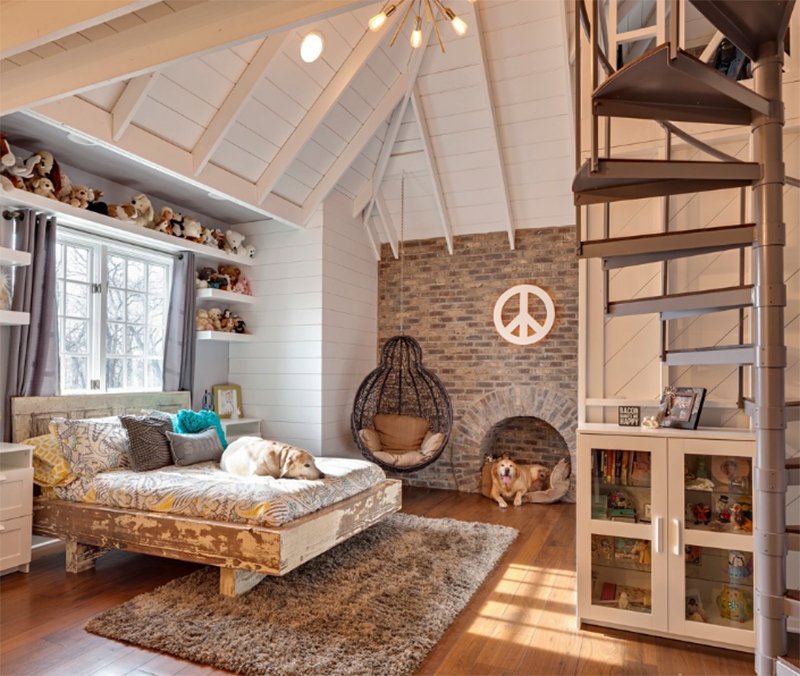 This is actually a Shabby Chic bedroom but I can't help but notice its industrial features as well which makes her fitted for this list.
7. A Little Loft in Moscow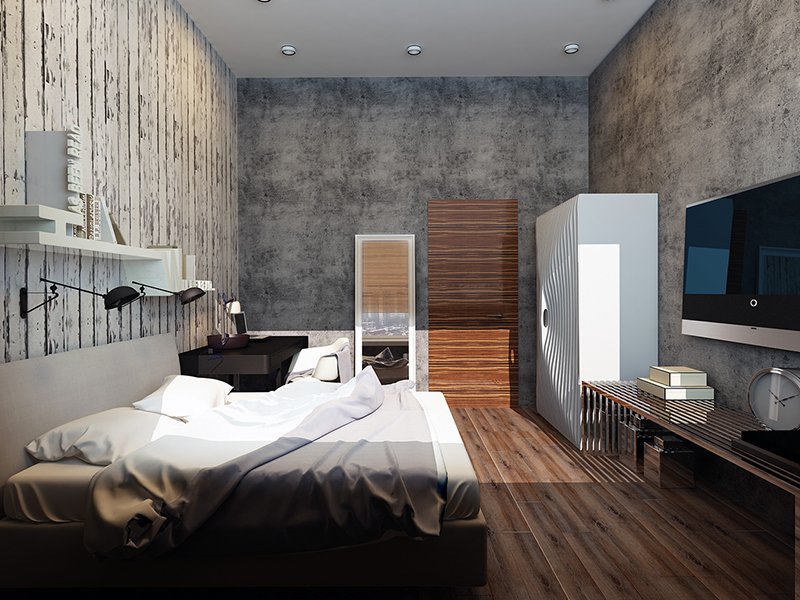 Isn't this a very nice bedroom with so many varying textures used in it? I like it that it used modern furniture in it as well.
8. Loft Bedroom 7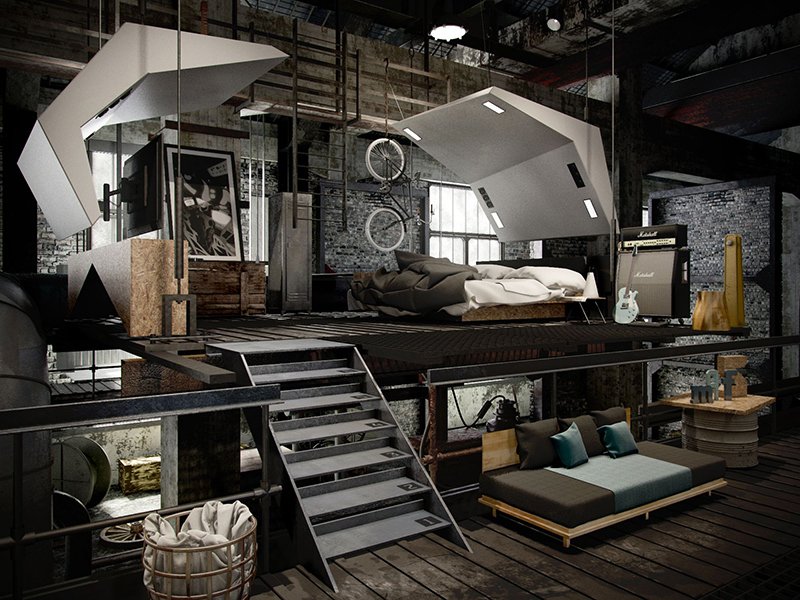 Now this is indeed a loft bedroom since it is located on a loft of a home. It sure has many interesting features in it like the floating canopy and the many industrial features in it.
9. Loft Bedroom Design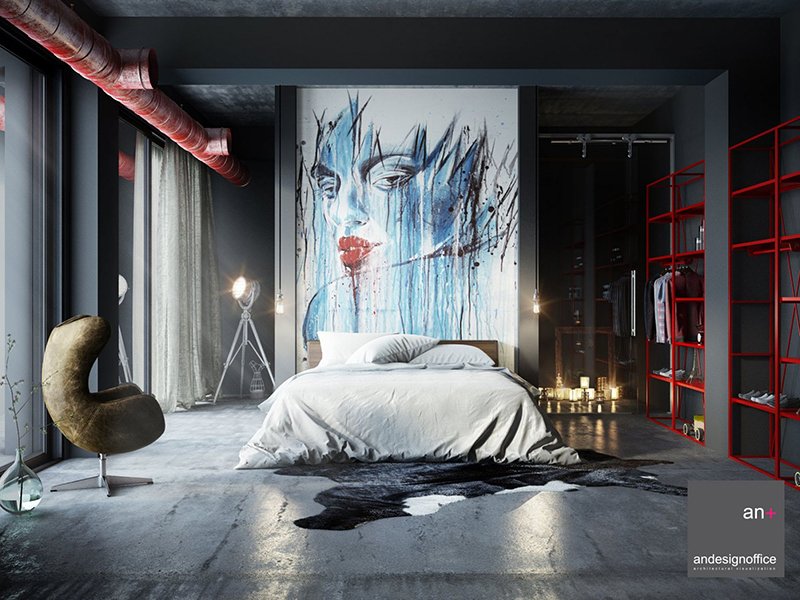 We all know that the tall painting has brought so much art to the bedroom although it has many exposed parts of the home's structure. The candles on one side also look really nice.
10.14th Street, Washington DC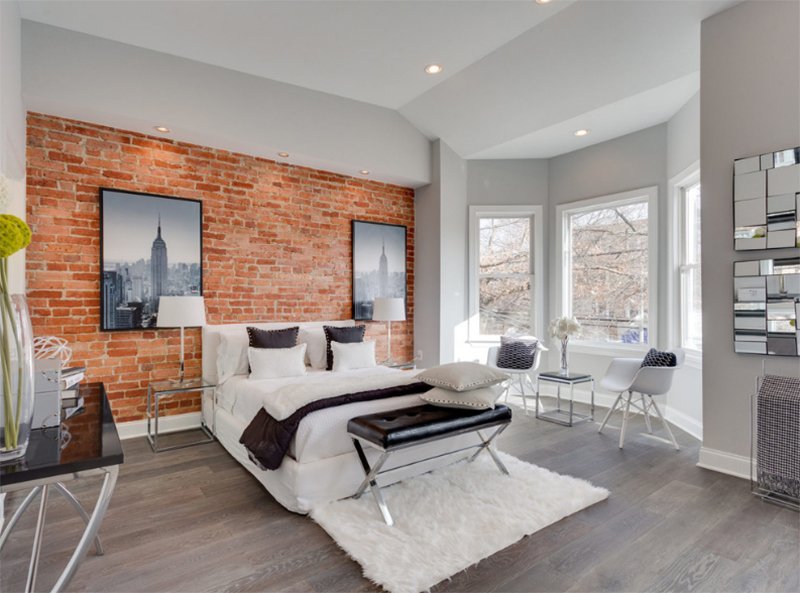 Who wouldn't love the clash of textures here from hard brick walls to soft white area rugs?
11. Lakeside Interior Part 1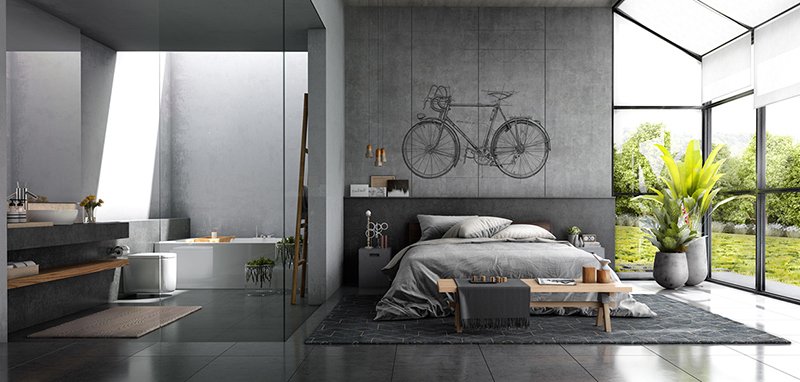 No, there isn't a bicycle on the wall. It is just a wall art but it added a creative flare to the bedroom which is directly connected to a bathroom and has a floor to ceiling window.
12. Loft Style Bedroom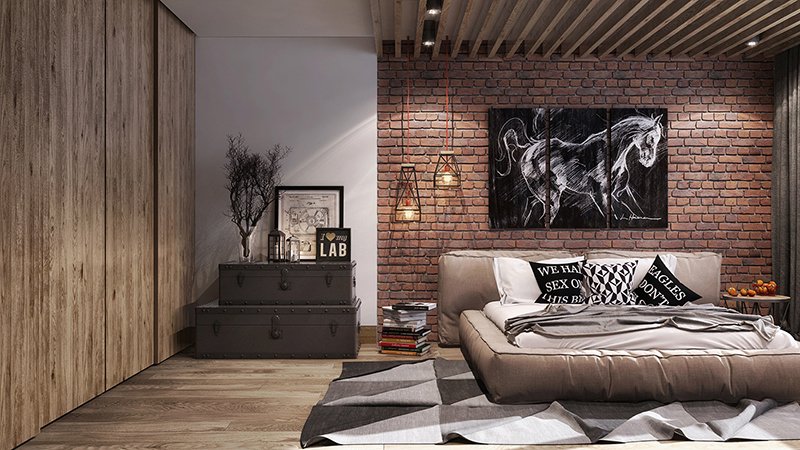 13. Loft 9b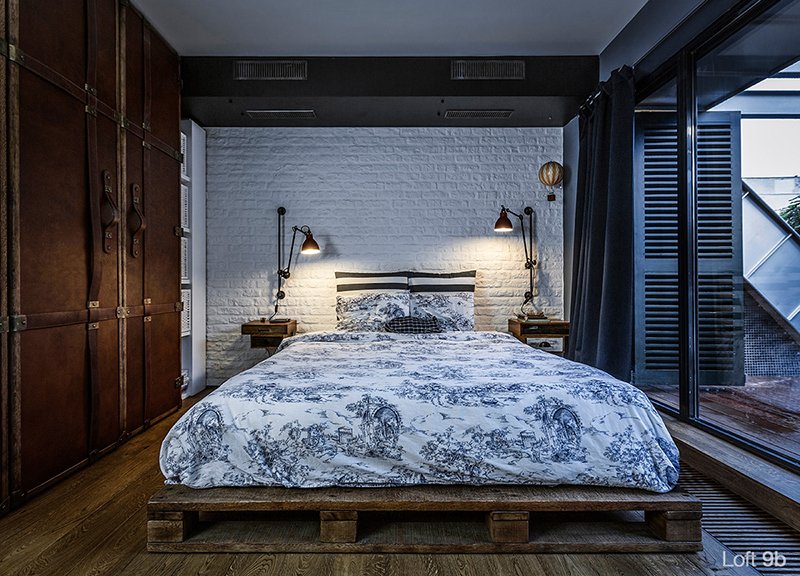 Guess what attracted my attention here. That giant suitcase wardrobe! It really surprised me but I so so so love it!
14. Alek Loft Bedroom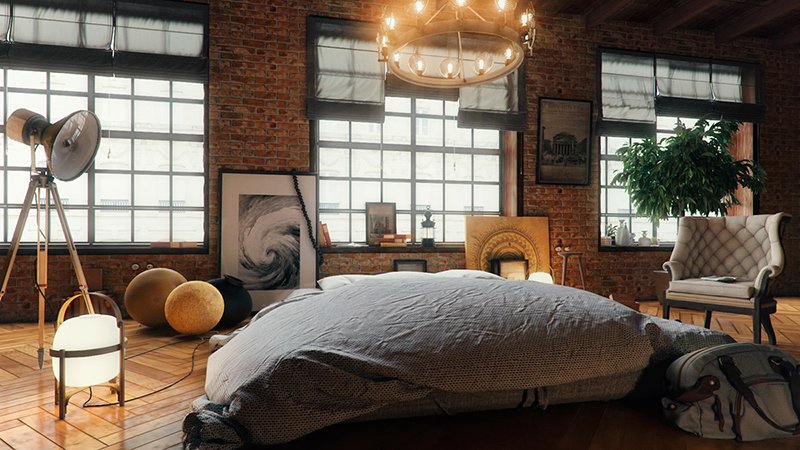 This is such a whimsical space from the framed photos, lights and all! This made me think that it really works well even without a bed.
15. Loft Bedroom Space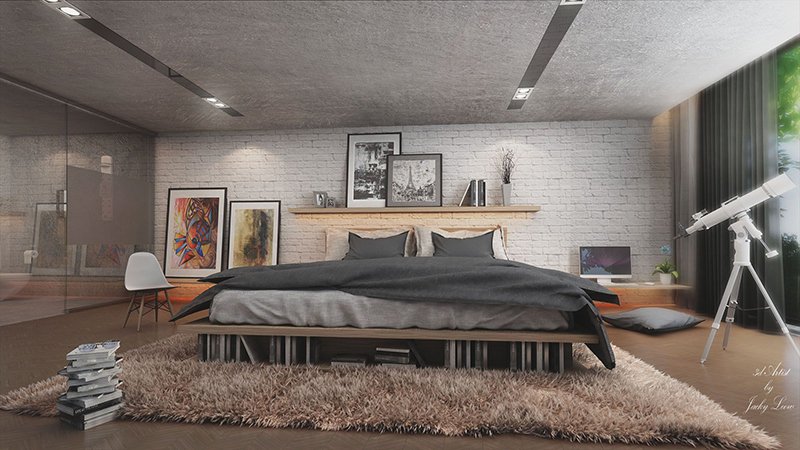 Love the contrast of textures in this bedroom from the walls to that soft shaggy area rug. And I also like how the paintings were added in the bedroom.
16. Loft Apartment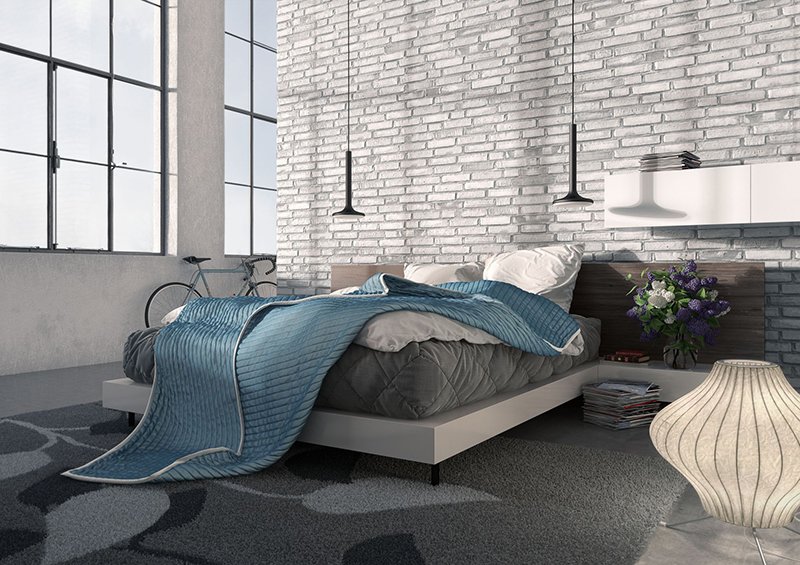 A bedroom with a tall ceiling flooded with natural light has the colors gray and white in it.
17. Loft-style apartment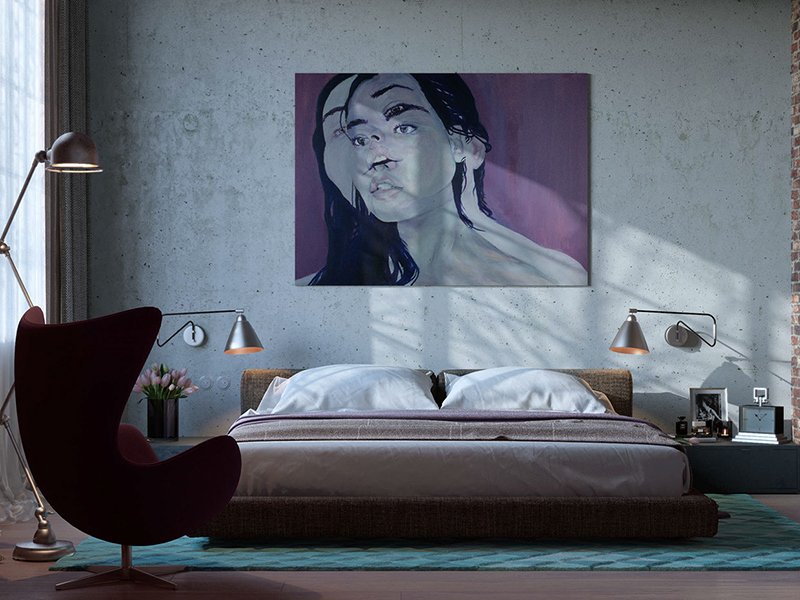 Oh! That painting makes me feel dizzy! Good thing that entire space is neat and well-arranged.
18. Wabi-sabi Loft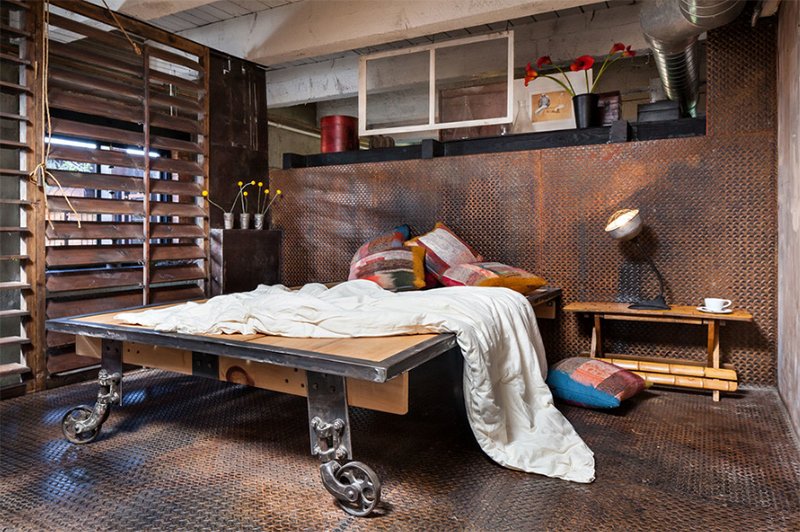 Aside from the industrial appeal of the space, you can see its rustic touches as well because yes, you can see rust. Lol.
19. Loft Bedroom Malaysia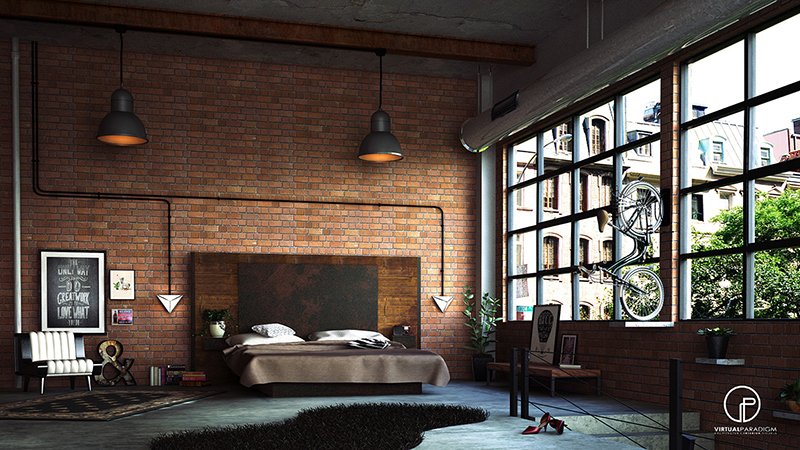 This bedroom has an industrial approach to its design and it emphasizes on minimal details and the rawness of architectural materials.
20. Union Square Loft Bedroom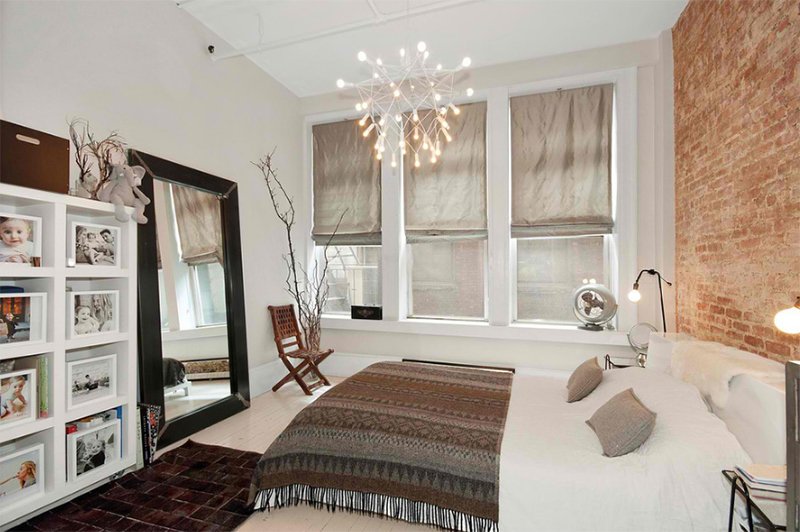 I like that accent on the bed which gave it a creative appeal. I also like the simple lights and the photos on the shelves that hide the clutter behind it.
21. Loft Bedroom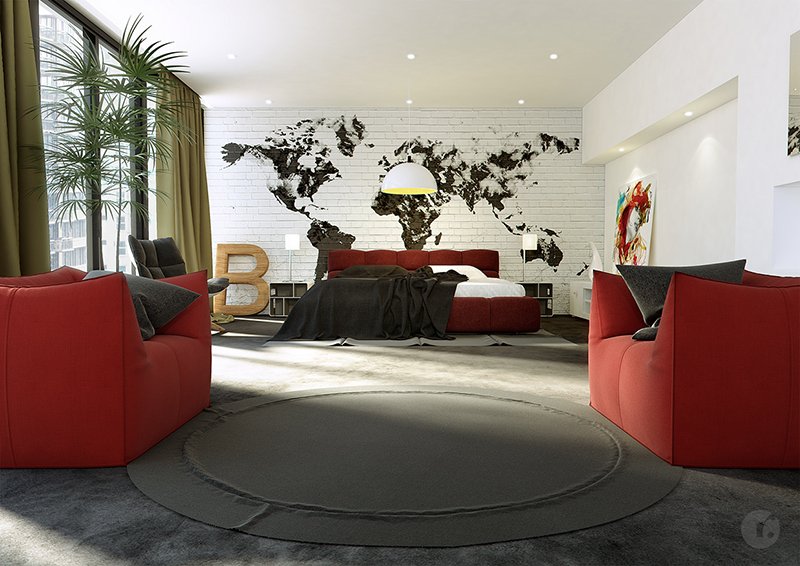 I have seen other bedrooms like this that has a map on a brick wall and it always look very attractive. This bedroom also has a nice color scheme of red and black.
22. Loft Design Bedroom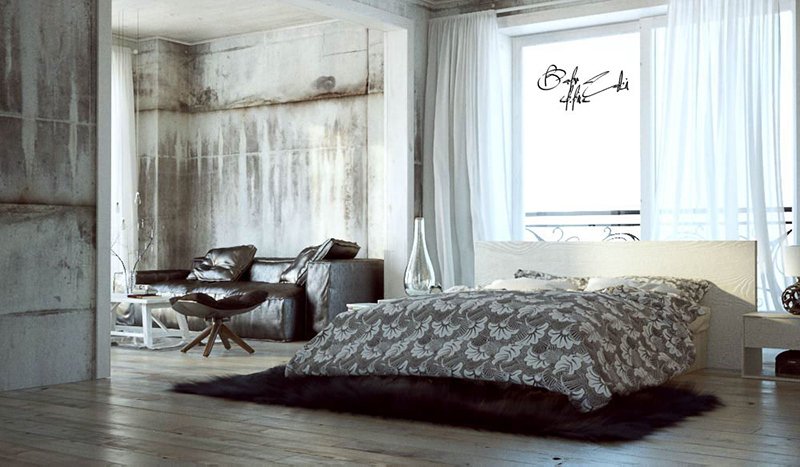 Although the walls of the interior are apparently concrete and isn't painted, it still appears really sophisticated because of its choice of colors.
I honestly like the look of all these bedrooms. They are very beautiful and ironically, what added to their beauty are the industrial elements on it that included the bricks, the cement and even their choice of furniture. Overall, a loft style bedroom really looks very gorgeous whether it is designed for men or for women or even for a couple. After seeing this list, I am sure that you already have an idea of how a loft space looks like. Which of the above bedrooms do you like best?