20 Circular Candle Chandeliers in the Bedroom
Bring in candle chandeliers to your bedroom for a classic touch.
You might be wondering why we have a lot of lists about chandeliers here in Home Design Lover, but why not right? There are many kinds of chandeliers out there and we are bound to write about them because we want to showcase how beautiful they are and we sure want to share with you more inspiration that might just take you away from those stress that you need to be away from – plus they're great stuff to look at and imagine how'd they look like if they were in your house.
Below is a list about 20 Circular Candle Chandeliers in the Bedroom that I'm betting you'd like. The lists we had before about candle chandeliers has been accepted with such love, we wanted to really create this list and basically share them with you guys. Take a look at the wonderful bedroom photos that we have collected for you with stunning candle chandeliers – enjoy!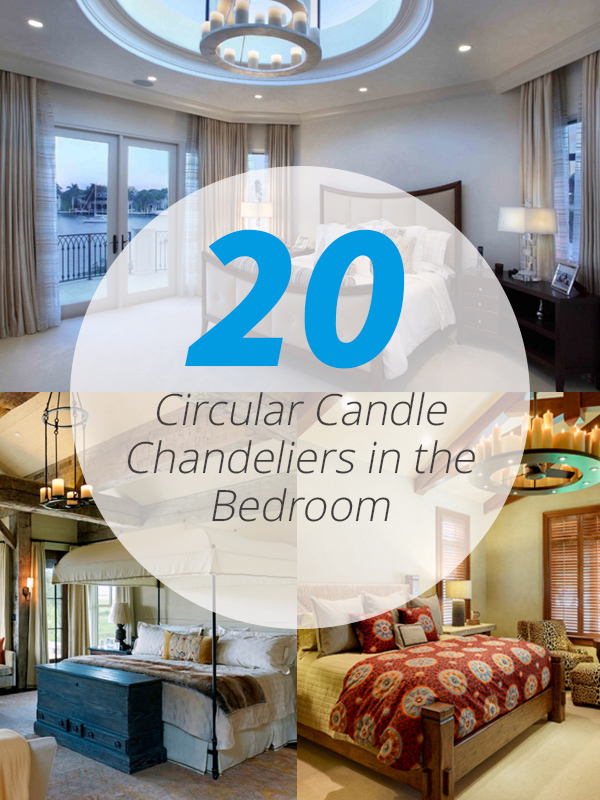 1. 24 Woodland, UT Residence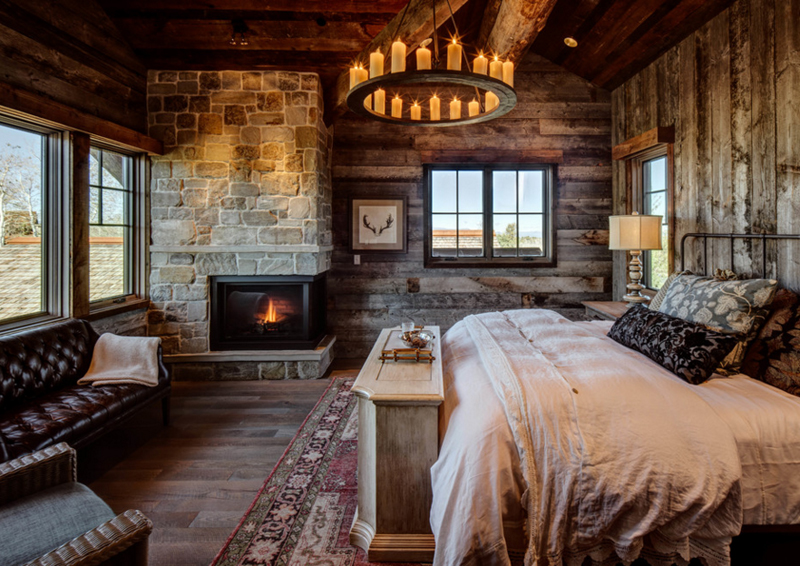 If you are into rustic spaces that look as gorgeous as this, I suggest you start on collecting those rustic photos like this one and make a cute mod board. Like in this bedroom, rustic spaces have more stone and wood more than other building materials and chandeliers like this one is a common thing to have.
2. Bachelor's Bedroom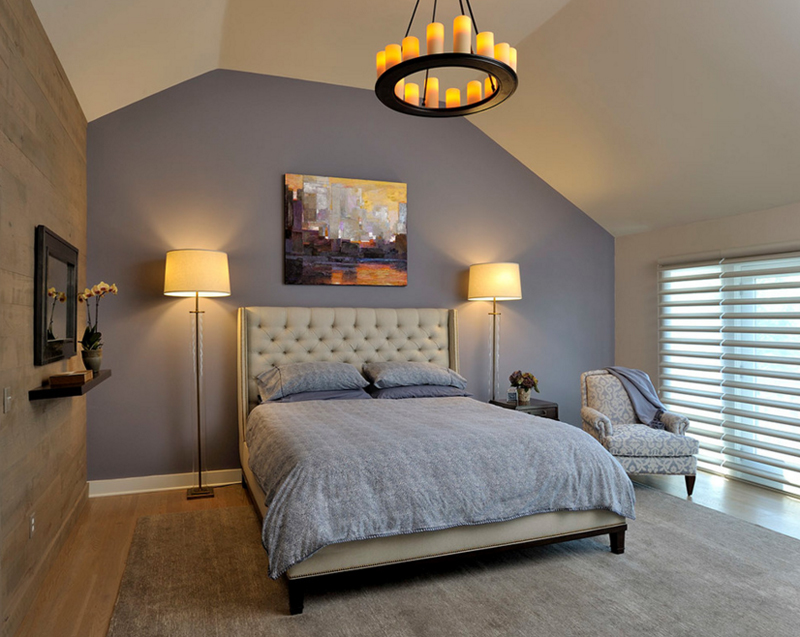 A classic, minimalistic bedroom – with the kind of stuff that you actually need – a bed, a seating area, a night stand and beautiful pieces of lighting. I think that the stand lamps are pretty as well as the candle chandelier in the middle of the room – well, it's not only pretty, it's perfect too!
3. Breakaway Park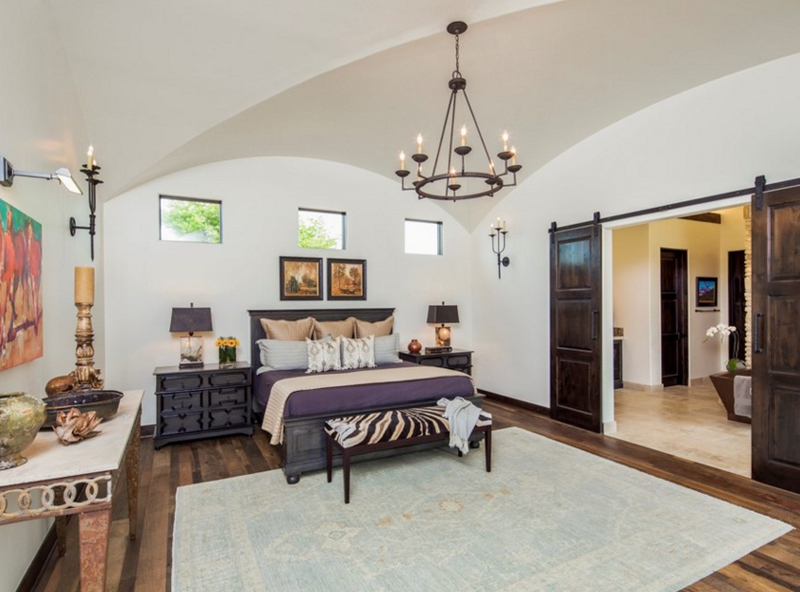 The candle chandelier in this bedroom is quite a unique one – not the common one we usually see like the one before this photo. This bedroom sure is large and obviously, there are tons of space to do yoga or exercise equipment. What do you think about the doors too?
4. Casa Real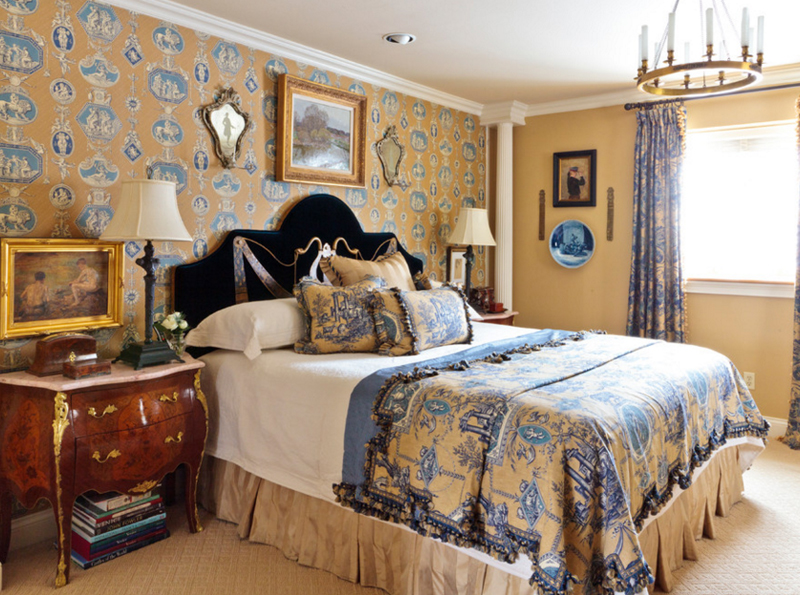 The color of the wall, the accent wall paper and the linens on the bed with the pillow sure is similar from one another. Talk about themes, right? I like how they really used a gold-plated candle chandelier in here to totally match with the entire bedroom. Compared to using the black ones, this chandelier looks divine and fit for this space.
5. Commodore House
The candle chandelier in here is your go-to chandelier when you actually want to really want to get this type of lighting fixture – it's basically a classic and goes well with any bedroom type and design, really.
6. Comstock Residence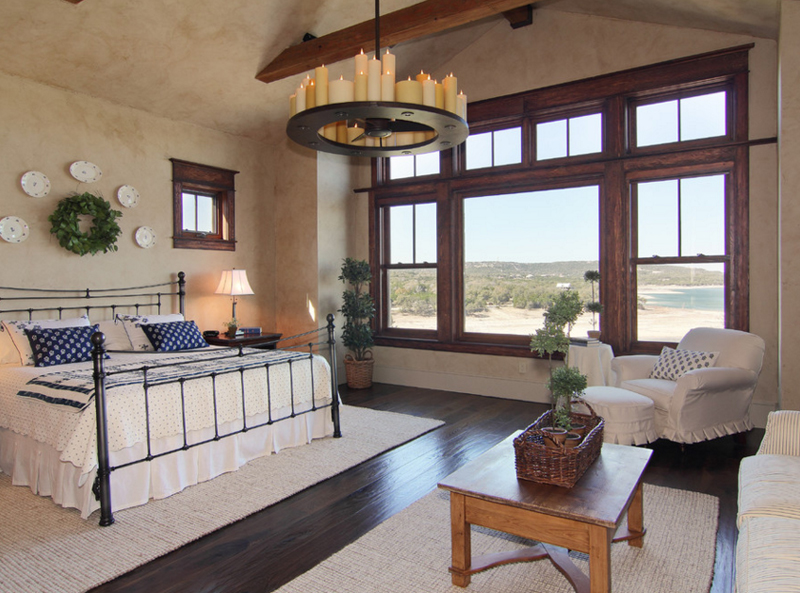 Been watching a fun series and this bedroom somehow looks like something that I saw in there. This place is so close to the beach (check out the window) and the space just looks perfect for those people who wants to be close to the beach but wants to avoid the main crowd. This space looks like people would really love to rest and relax in here too.
7. Eclectic Bedroom in Jackson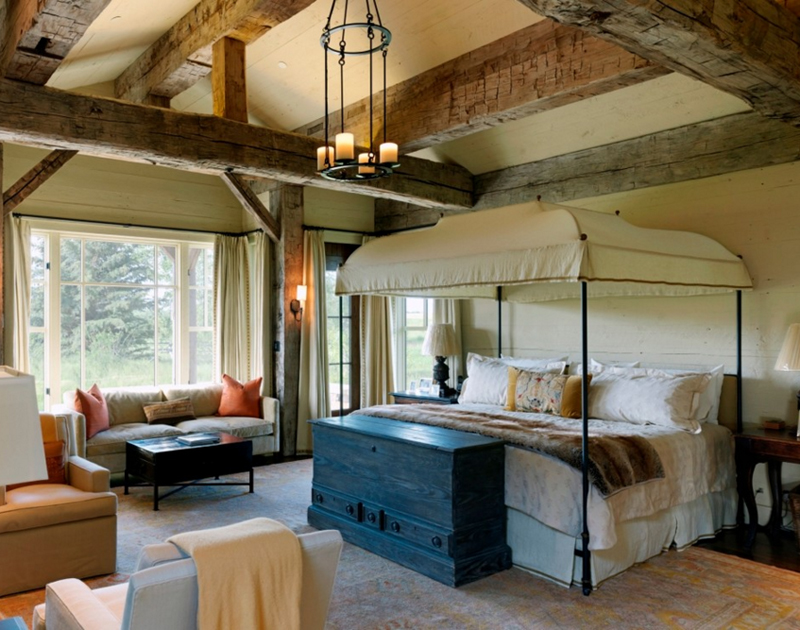 I wish this bed has more height in terms of its canopy because it sure will be prettier; but this bed is already gorgeous. This bedroom has stunning wooden exposed beams, a large beautiful window and a cute candle chandelier. I think this bedroom is really beautiful. Period.
8. Elk Ridge Lodge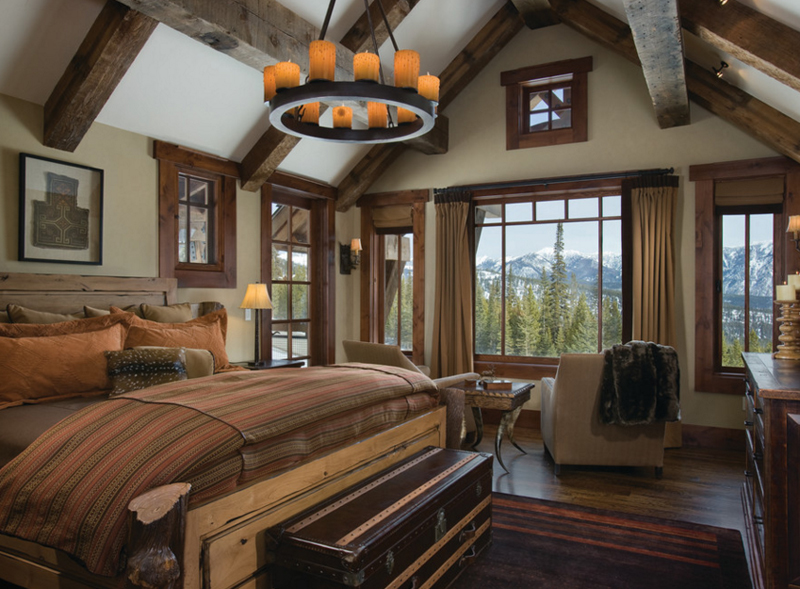 A wonderful candle chandelier that looks really beautiful against all the beautiful wood used in here. The trunk at the foot of the bed sure looks intriguing and is sure a great addition to this lovely bedroom. Plus I think that the wonderful view outside would definitely make the people living in this house inspired everyday.
9. Harbor Beach Mediterranean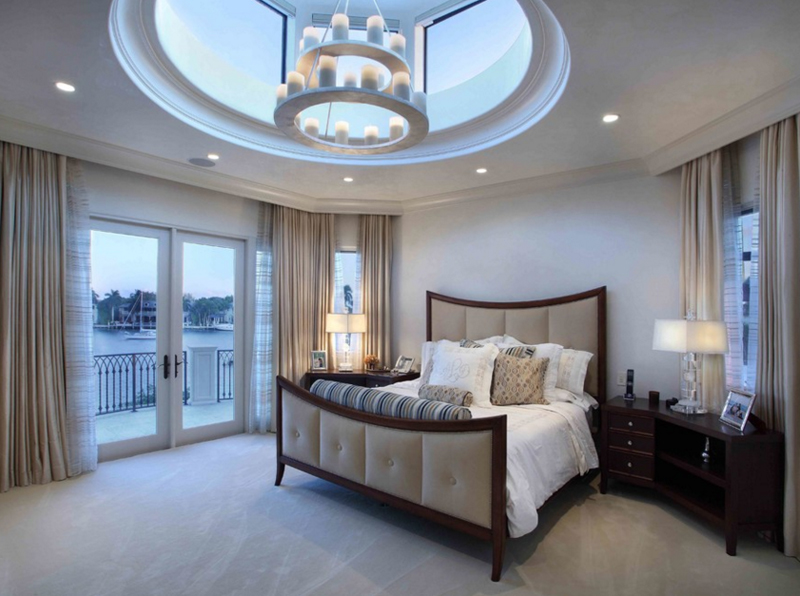 When I saw this picture, I got reminded of the recessed ceiling we have in our local church. The cute, white, two-tiered chandelier sure looks perfect for this gorgeous bedroom. The view of the harbor sure is an additional treat for this wonderful home.
10. Lutgert Residences at Mercato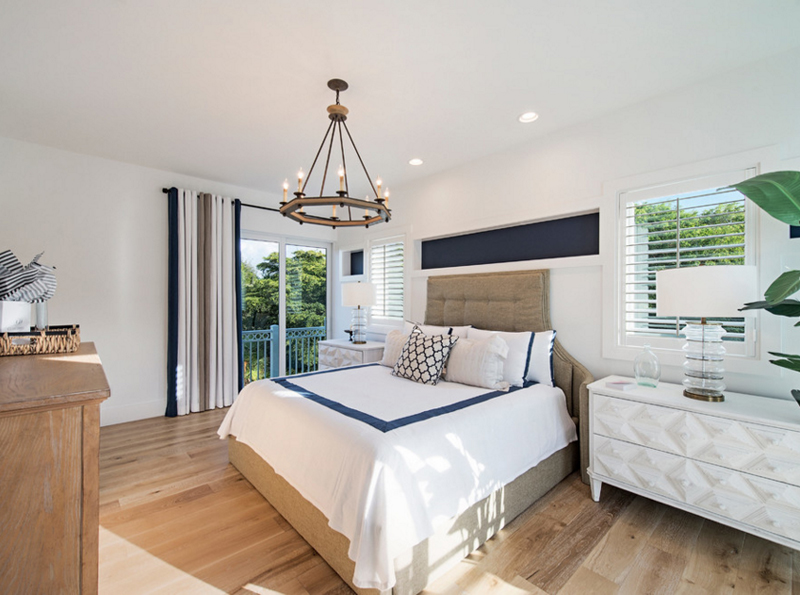 Clive Daniel sure did a great deal of work in this bedroom to really look as stunning as this! The white linens and furniture in this space sure made it more sophisticated and classy. The cute candle chandelier in here is added charm that complements and completes the look of this bedroom.
11. Luxurious Breckenridge Mountain Home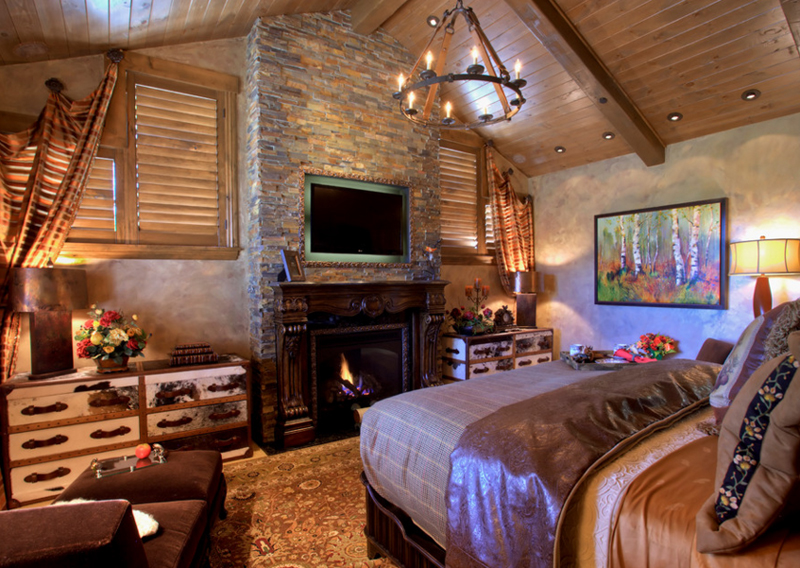 A cabin-looking bedroom with the best wood and stone combination there is. The windows on top of the fireplace mantle sure is large and the fact that they are close makes me wonder if the owner of this bedroom does not want light to really come inside the bedroom.
12. Mediterranean Bedroom in Houston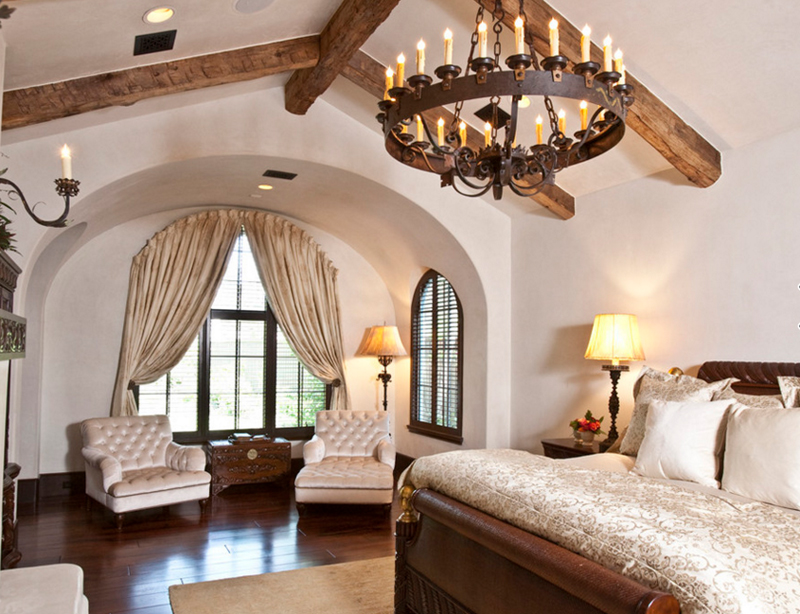 Notice how much the exposed beams and candle chandeliers go well together? Aside from the fact that most candle chandeliers usually are in steel with patina or something, they definitely match the color of wood and they just look perfect. This bedroom sure looks stunning with the white walls and ceiling plus gorgeous wooden floors.
13. Adirondack Retreat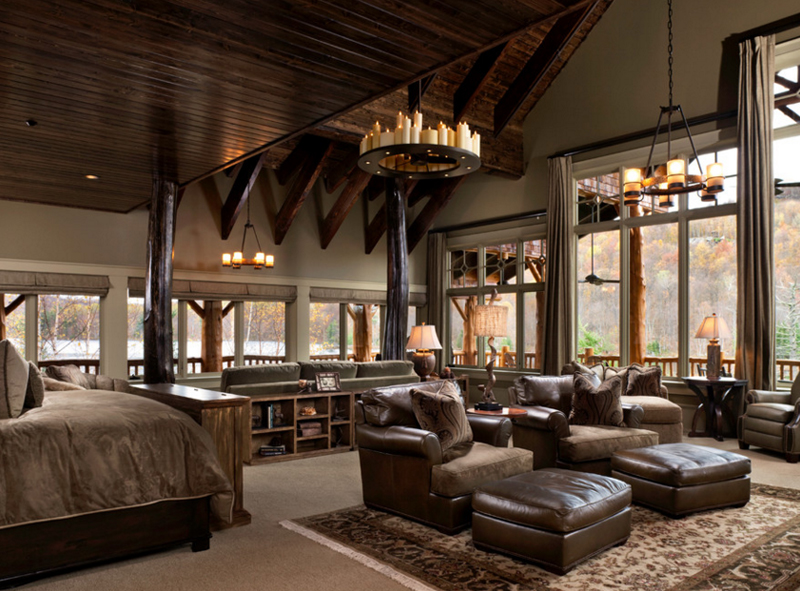 This home is just so masculine for me because of the whole dark-colored vibe this space is throwing at me, but I guess because of how much this home looks like a cabin in the woods or some remake of the house of the bears in Goldilocks, this space is just adorable.
14. Rustic Tuscan Cottage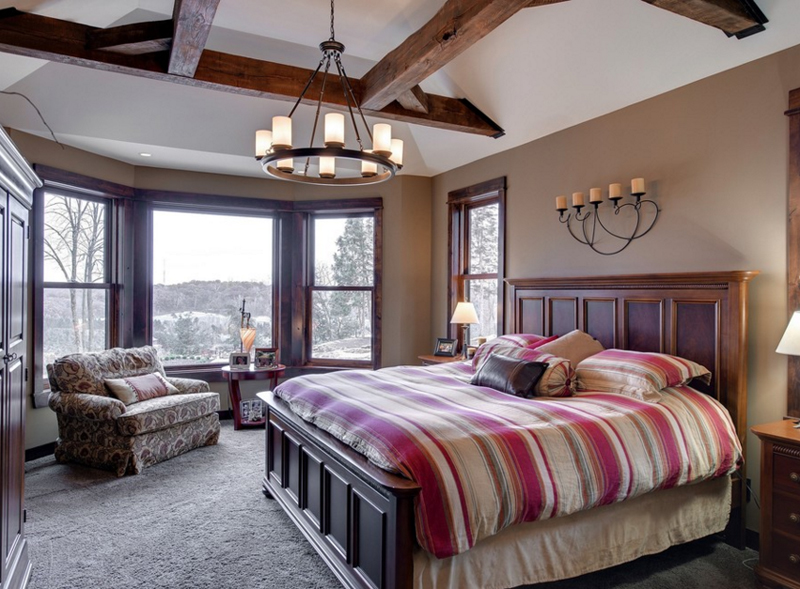 Candle chandelier and a candle head board head lights – so gorgeous and stunning! Too much, I guess? This bedroom looks like it is in a bed and breakfast or a cabin and it is just so cute. I wish the linens were different but all in all this bedroom is so pretty!
15. Santa Barbara Tuscan Home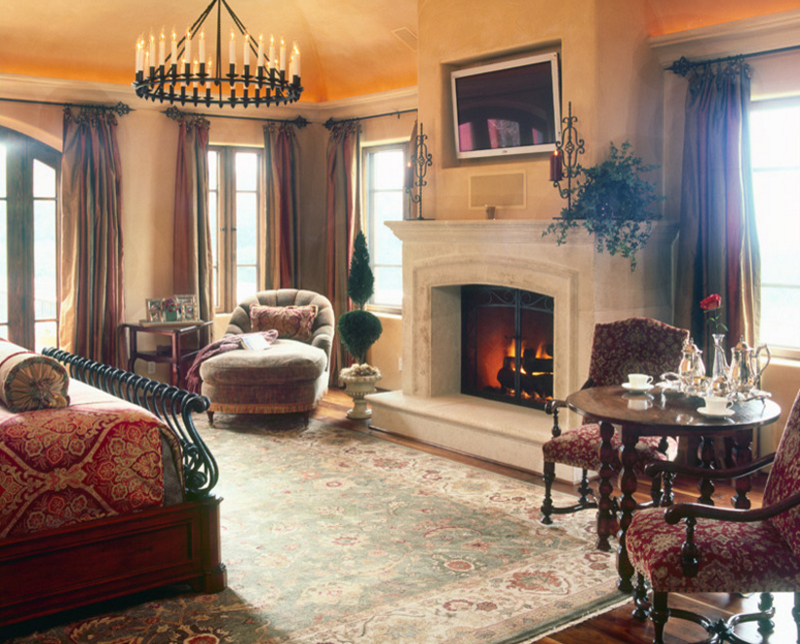 The look of the candle chandelier in looks like something that came out from the movie 'Phantom of the Opera,' I mean, I know that most of the candles in there were real and not like this one, but if you saw the movie, I guess you'd say that this could pass for something that deserved to be in that movie.
16. Summer Home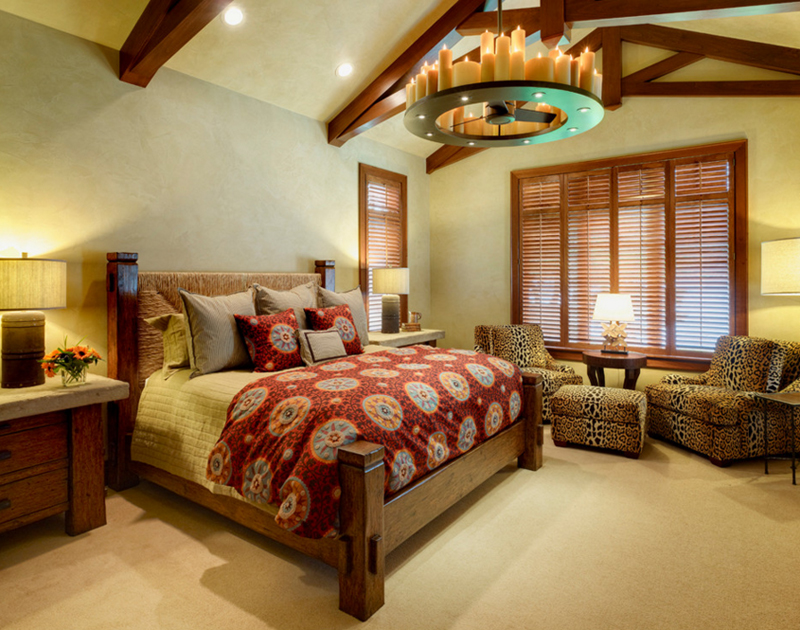 Well, you can always go for prints if you like – the colors seen in this picture is just pretty I want this room to be in my house. The leopard printed chair set look like something that came out from a magazine and it's just so cute; plus the candle chandelier in here looks really divine, I love it!
17. Texas in Tahoe
If you fancy a cabin-feel bedroom or home for that matter, the use of wood is something that you'd really consider. The bed looks comfy and those pillows look really inviting too. I like the candle chandelier in this photo because it is two-tiered and stunning! Probably something I would say about cakes! And who doesn't like cake?
18. Willow Residence: Classic Cape Cod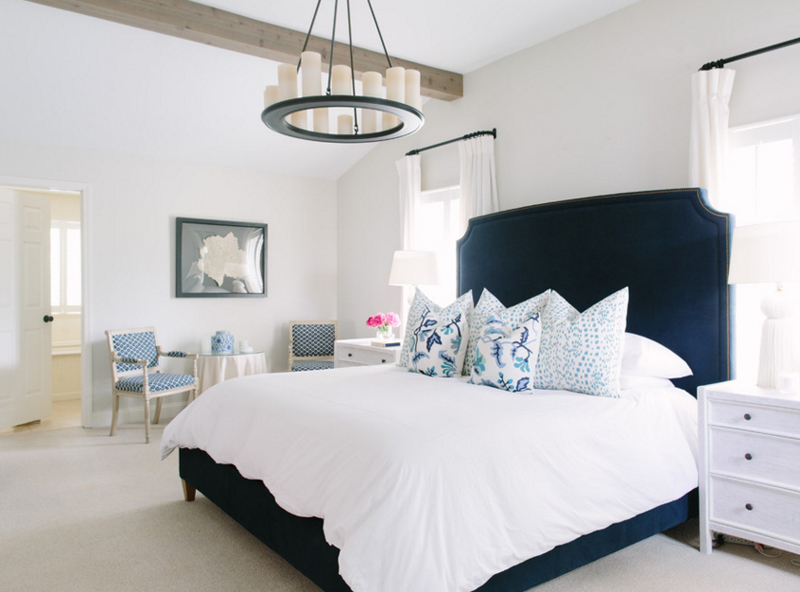 This Cape Cod home sure looks gorgeous as much as it is comfortable. The well-made bed is something people really wants to have in their own bedrooms; plus the color of the bed frame is my favorite, so this is something that would really make me happy. If you know what I mean.
19. Woodside Residence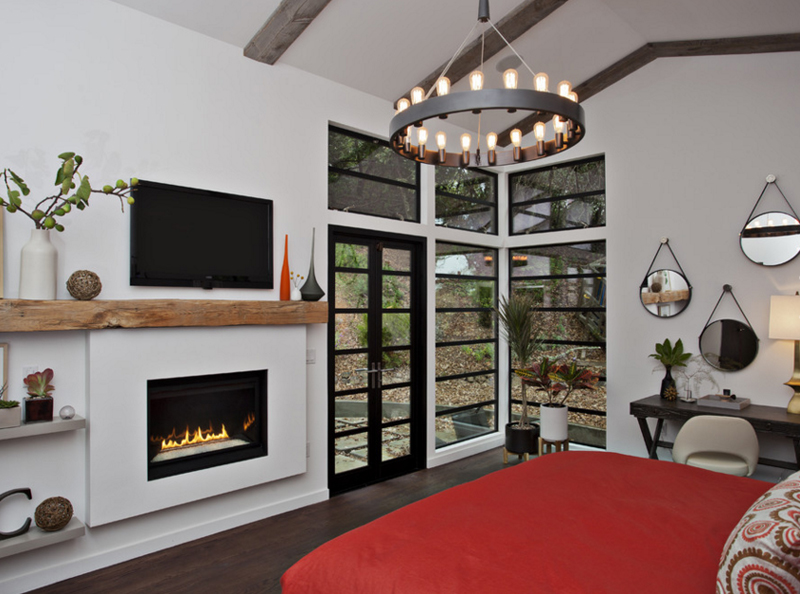 This is one variation of a candle chandelier where in lieu of candle looking lights, they used bulbs that sure imitate what could have been a candle. If you saw all the other candle chandeliers in this list, you'll know what I'm talking about.
20. Yellowstone Club II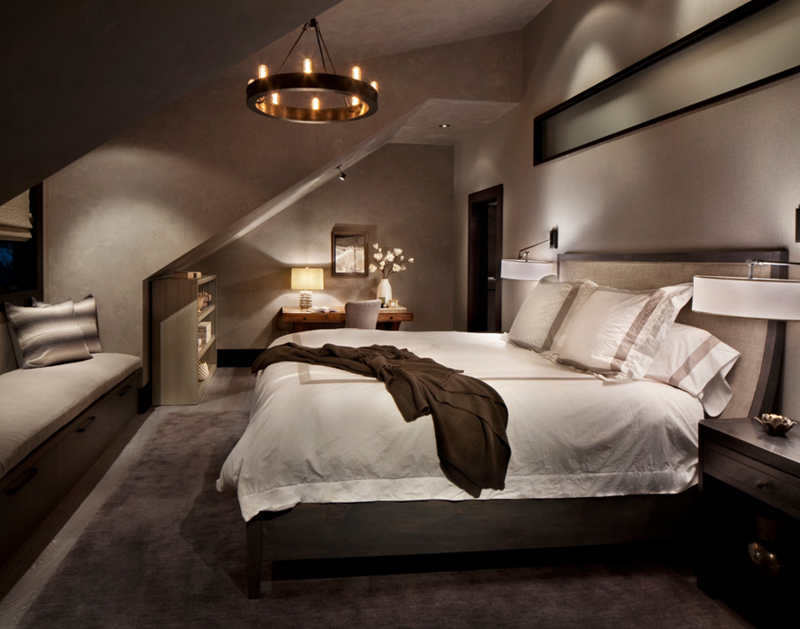 Well, last in this list is this bedroom from Lisa Kanning; as you can see this bedroom looks like it is located in an attic because of the ceiling work in here. Notice how much this bedroom looks like something you'll see when you check in a hotel or something, except for the candle chandelier. This type of chandelier is pretty much not the classic choice in hotel chandeliers.
Now this was one awesome list, I should say. The bedrooms looked marvelous plus the added charm that the candle chandeliers had made the spaces more appealing than it already is. I sure hope that you enjoyed looking at the pictures in this list as much as I did collecting them. Did you like it? I sure hope you did.