15 Traditional Bedrooms With Fireplaces
In our previous article we showcased modern bedroom designs with sleek and stylish modern fireplace. This time, we will treat you with 15 Traditional bedroom with fireplace designs. This will help you create a feeling of comfort for those who do not wish to deviate from the traditional setup. Here we are going to show you how a snugly feeling of the familiar elegance in a traditional style gets a lot cozier by adding a modern fireplace. The combination of the traditional setting and a sophistication of the modern innovation are sure to WOW you!
The photos that you are about to see are a collection of traditional style with rustic, classic, and French flairs. A traditional bedroom design like any classic style can never go wrong. So here is something dainty that will make you think of revamping your own bedroom. Browse through our gallery and see for yourself how a fireplace can make an exquisite difference from the ordinary.
Hooked On Houses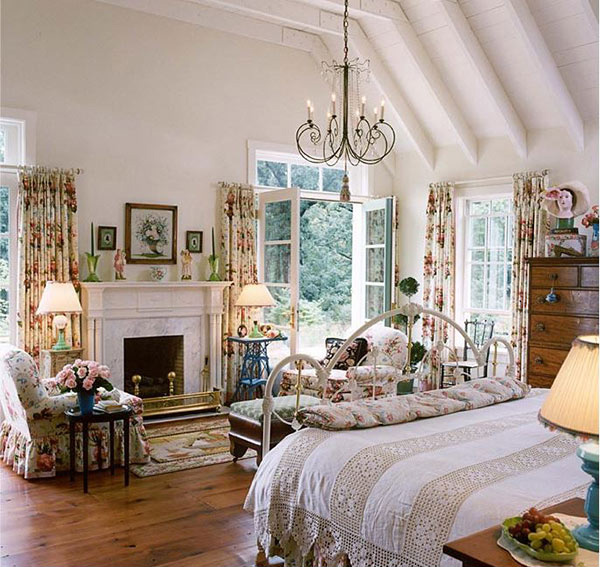 A French flair in a traditional bedroom design always gives a sumptuous feel. The addition of the fireplace wall makes it more inviting yet elegantly classy at the same time.
Bridgehampton Estate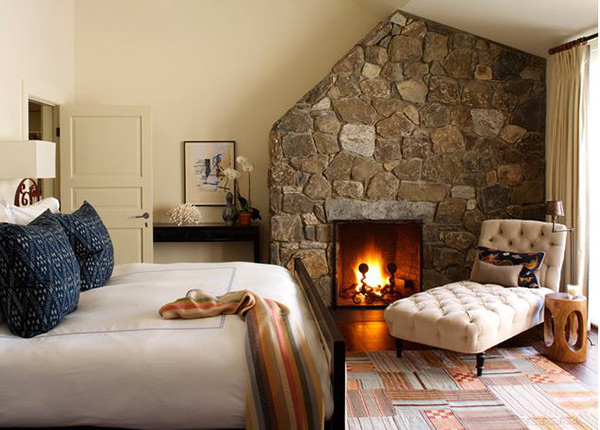 We love how this design was done in such a cozy and safe way! The wood cabinet that surrounds the fireplace is a great storage solution for a master bedroom.
162 White Pine Canyon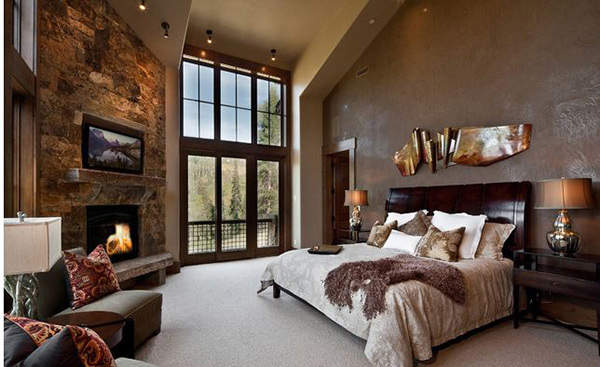 The rustic texture, colors, patterns and the addition of the fireplace create a raw yet luxurious atmosphere in this traditional bedroom style.
DeGraw & DeHaan Architects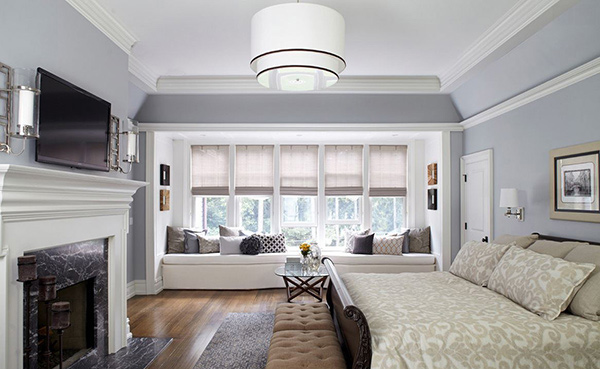 The color scheme used in this bedroom design is cool and calming. A subtle amount of geometric patterns and texture accentuate the fireplace that makes this bedroom more stunning!
Essex Fells Home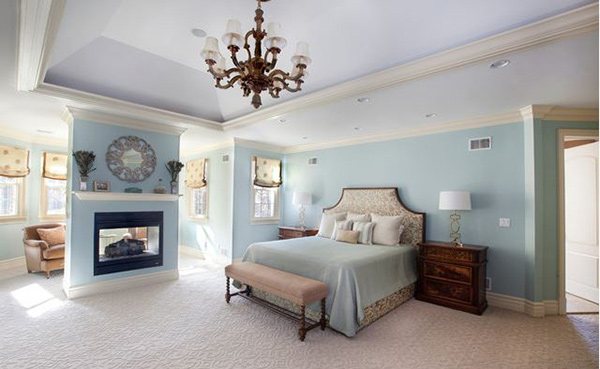 Palladian blue is such a beauty! It makes this bedroom dainty and inviting. A see through fireplace create an instant chic division for warm sitting during cold nights.
Traditional Bedroom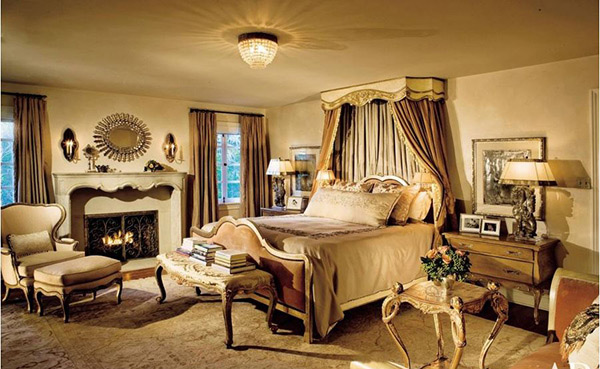 An antique limestone mantel creates a luxurious ambiance to this classy traditional bedroom design.
Barrington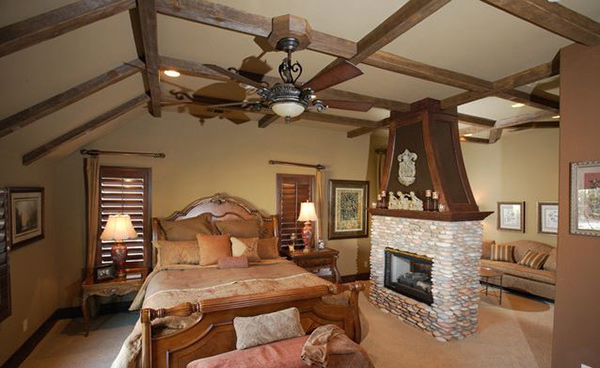 This rustic, traditional bedroom design is made sophisticated and more inviting with the beautiful see through fireplace.
Spring Cleaning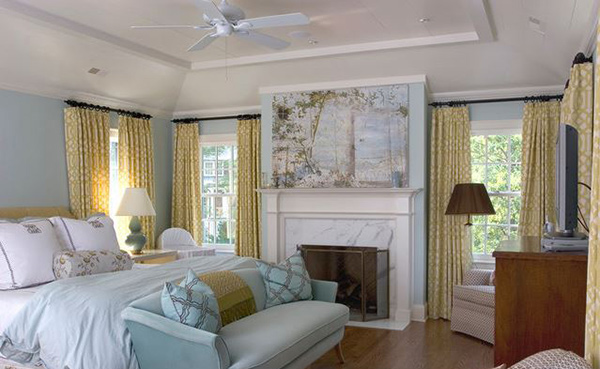 The painting above the fireplace creates a magical and serene feeling in this traditional bedroom design.
Master Bedroom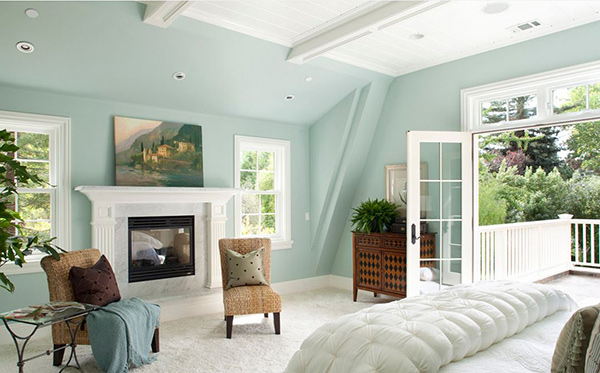 The cool color of the room makes a restful atmosphere. The fireplace on the other hand adds a stylish glamour.
North Shore Family Home
Lovely colors gracing around this traditional bedroom design! The painting above the cozy fireplace ties up all hues in harmony.
Old World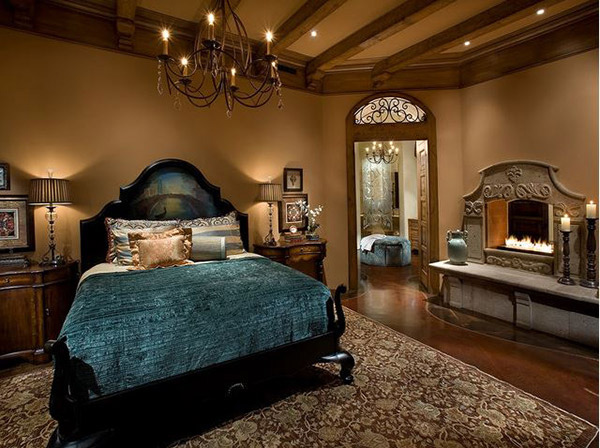 This luxurious, classic bedroom design made more dramatic by an elegantly done mantel on a dainty fireplace.
Master Bedroom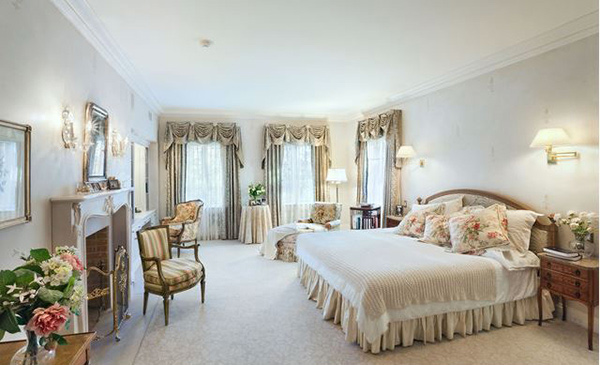 This traditional bedroom design is so feminine and mellow. The intricate details of the fireplace and the soft color scheme used are so welcoming and charming.
Nantucket Summer Home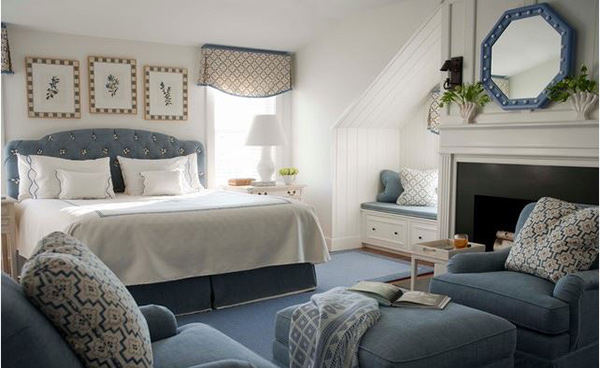 A stylish fireplace can serve as a sophisticated backdrop like this traditional bedroom design.
Project 20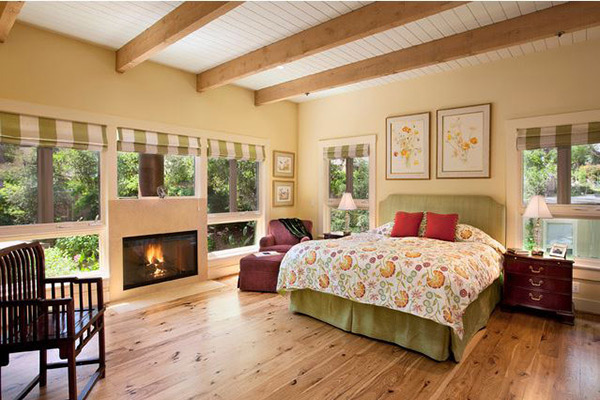 Simple yet chic! The simplicity of this traditional bedroom design is made sleek and warm by the modern fireplace.
The variety of Traditional Bedroom With Fireplace Designs are great way to inspire you how to strategically use your fireplace in your most personal rooms. It is, however, important to ensure the safety before installing a fireplace. Make sure to consult experts on this first before you consider how or where to place it in your bedroom. Gas fireplace, see through fireplace or orb fireplace, whichever you prefer, can make your traditional bedroom or a modern bedroom instant chic and cozy.