22 Modern Bedroom Designs with Reading Lamps
You can read a book before sleeping with an added reading lamp in the bedroom.
After a long day at work, we would love to get some rest and relax in our bedroom. Other's way of taking a rest is by watching the television while in their bedrooms or maybe read a book. If you are a book lover, you would prefer to have a reading lamp in your bedroom so that you can read a book when you desire, before going to sleep. Aside from the function of a reading lamp, you can also use it to add decor to your bedrooms too.
With that, I have collated some modern bedroom designs with reading lamps on them. Modern bedrooms are the trend these days and apart from the sleek design that we usually see on them, function is also something that is given consideration for the space. And since we are talking about reading, we can add that function to the bedroom by putting a reading lamp on the sides. Get reading lamps with beautiful designs to add appeal to your bedroom while illuminating your books to fulfill your favorite hobby. Now, here are the modern bedrooms that we have gathered for your inspiration where you can get ideas on how to position your reading lamp.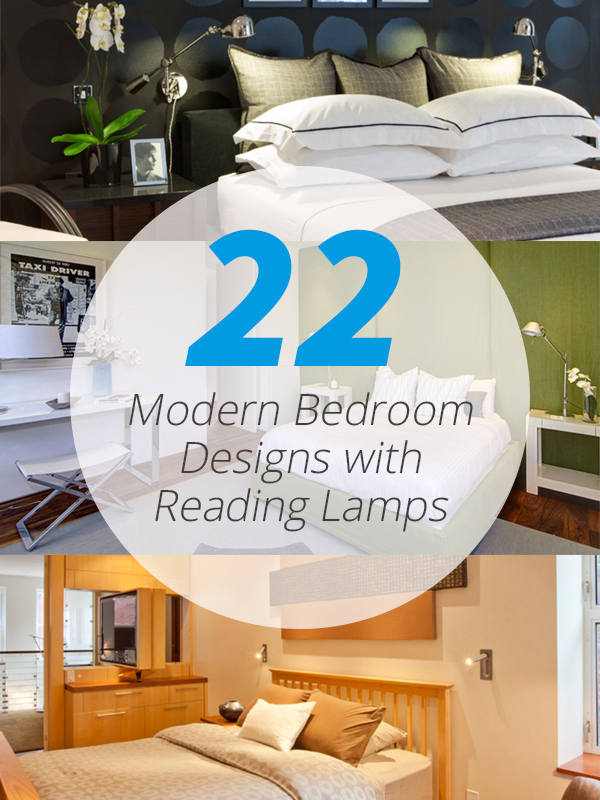 1. MPD London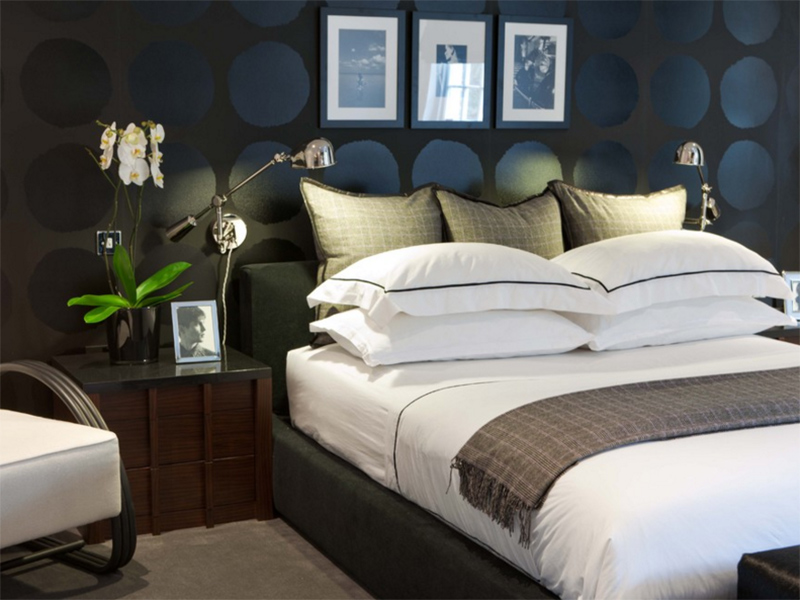 The dark circles against the black wall look beautiful as it creates a contrast between glossy and matte texture. You can see here that it used a wall sconce as a reading lamp for the bed.
2. North End Townhouse Guest Room
A relaxing and warm bedroom wherein the bed looks pretty comfy. Two reading lamps installed on the wall are added on both sides of the bed.
3. Tribeca Loft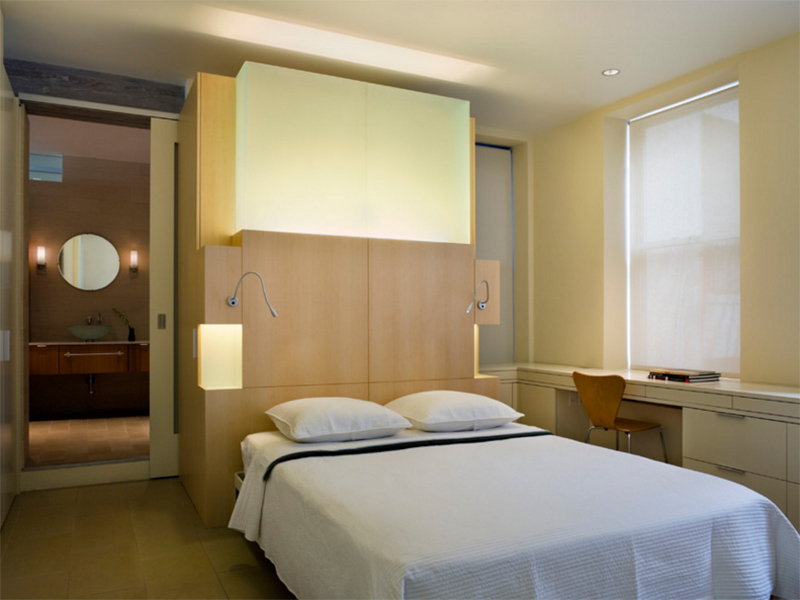 For this one, aside from the lights on the headboard, it also has another added lighting that can be adjusted and used to illuminate when you are reading.
4. Fieldview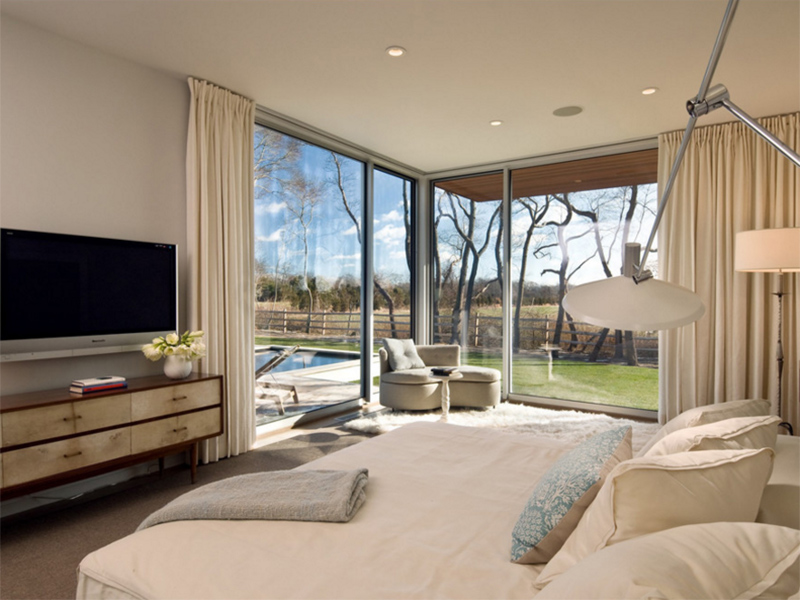 Such a relaxing view from the bedroom as it seems to connect seamlessly to the outdoor area. You can also see here that an overhead reading lamp is added to the bed.
5. Hillside Modern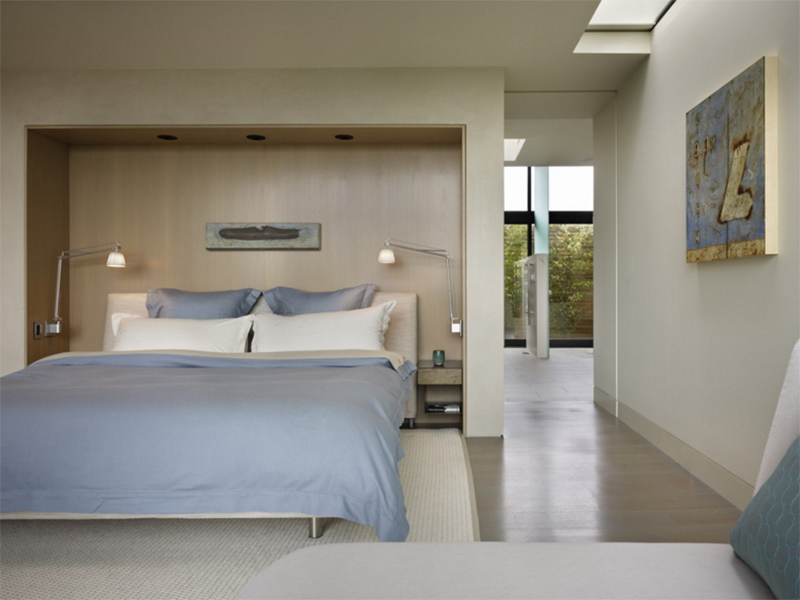 The bed of this bedroom has a box canopy where the lights were also added. This is also a good idea too.
6. MJ Lanphier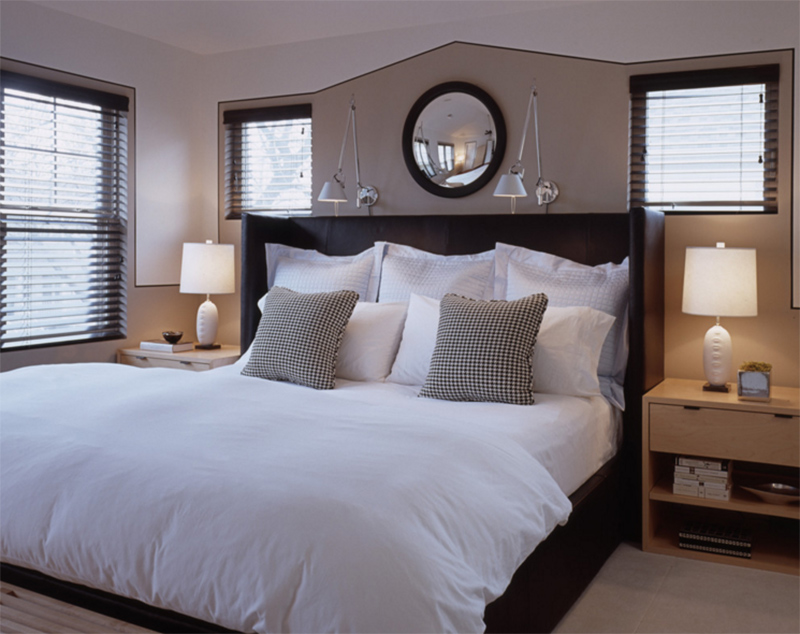 As for this one, overhead reading lamps were added aside from the side table lamps. This way, the users has the option of which light to use.
7. Piedmont Residence
Nothing really beats the beauty of a home that is surrounded with glass. This bedroom with wooden bed and furniture has lamps on the wall that can be adjusted.
8. Jupiter Real Estate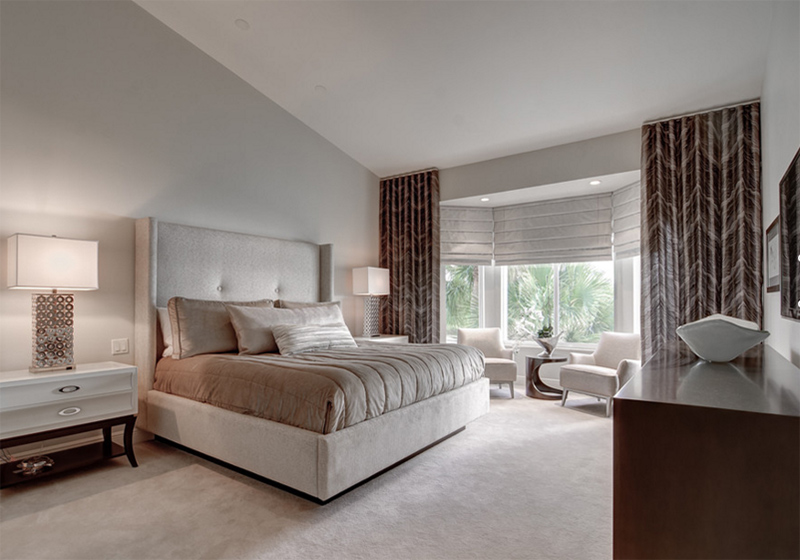 The bedroom has a bay window wherein a seating area was added. For this one, they used large side table lamps for to aid them for reading.
9. Light filled bedroom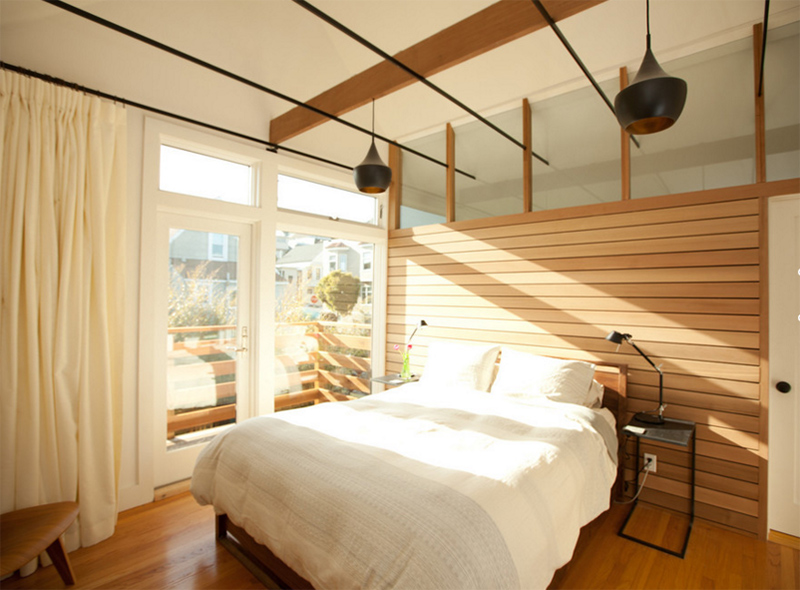 Aside from the pendant lights above the bed, there are also reading lamps on both sides of the bed which also has a modern design.
10. Port Washington Residence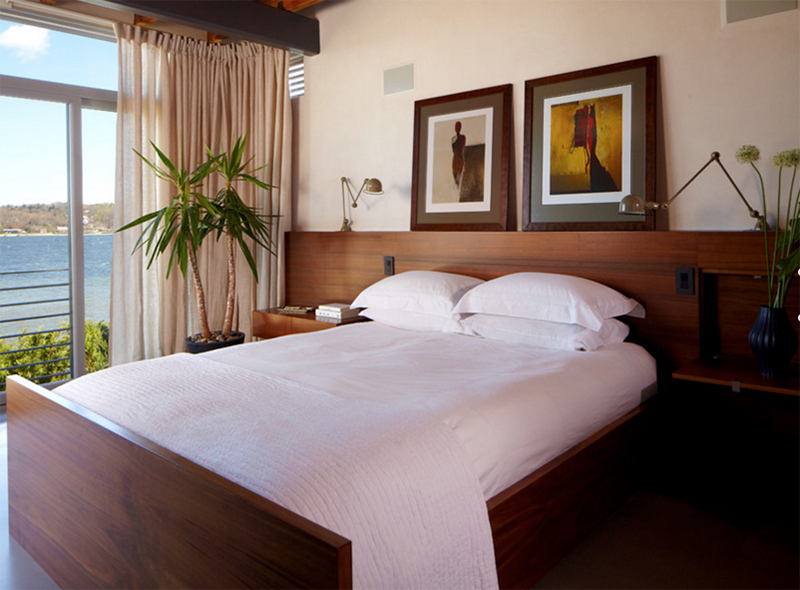 It would be nice to add an industrial looking reading lamp on top of the bed's headboard just like this one, right?
11. Trillium Apartment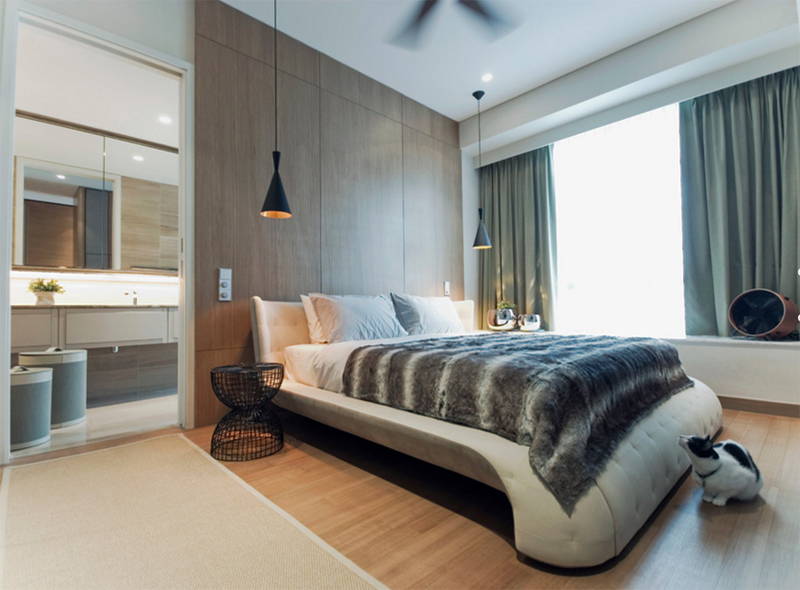 Or you can also use pendant lights in black and hang them from the ceiling. I love the design of the bed here.
12. 57th Street Residence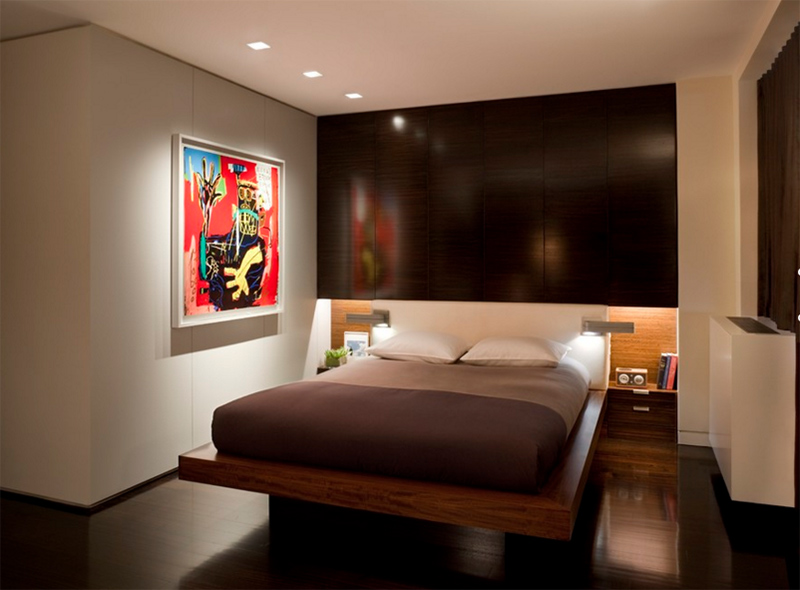 For this modern bedroom that used wood for the bed and even the side tables, the light is installed on the headboard which is also a good idea too.
13. West Chelsea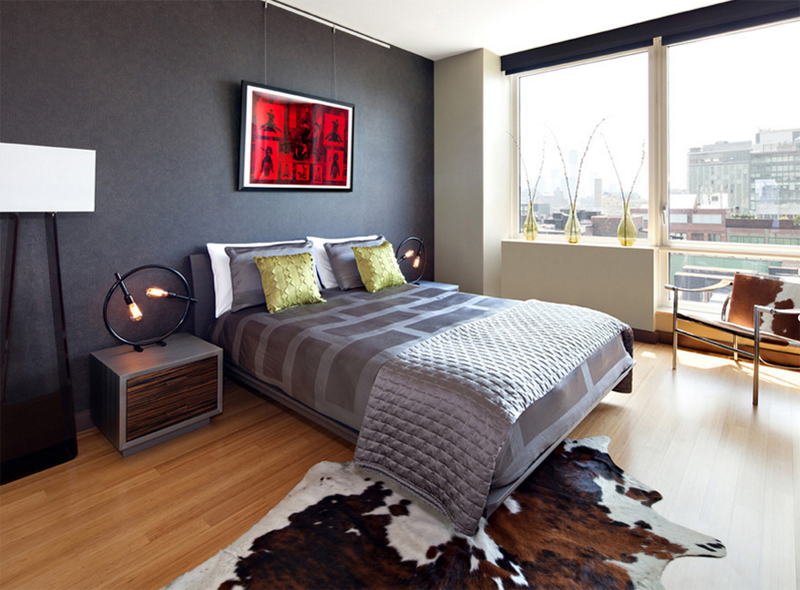 For this one, unique table lamps were added to the side tables which are perfect for illuminating the space. Aside from that, natural light from the windows can also add brightness to the bedroom during the day.
14. Bedroom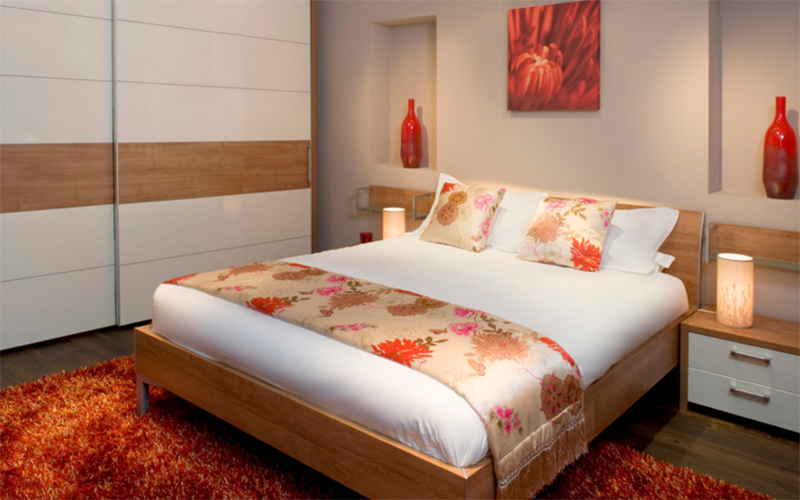 Like the previous bedroom, this one also used table lamps which are actually a common choice. Many users are already happy with a reading lamp.
15. Guest Bedroom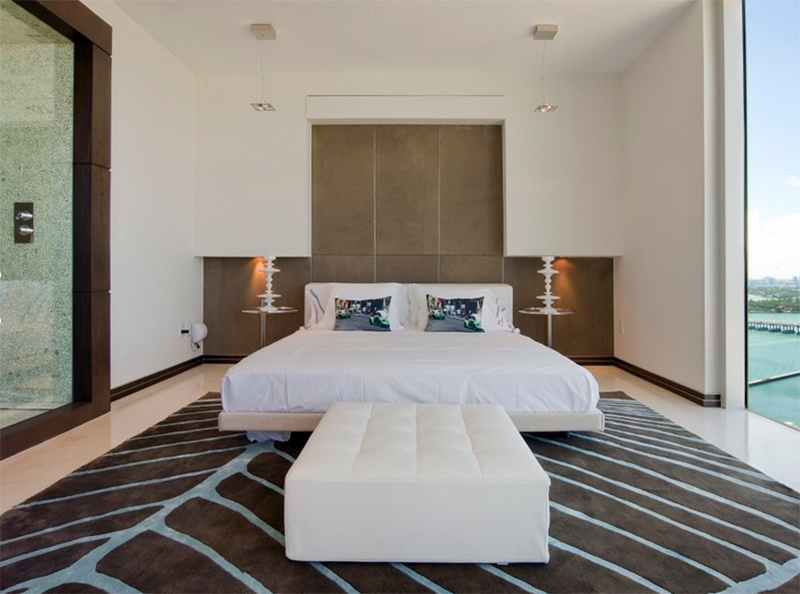 For this one, the light came from under the wall cabinet while there is another light that is suspended from the ceiling. Interesting area rug design, right?
16. Santa Monica Modern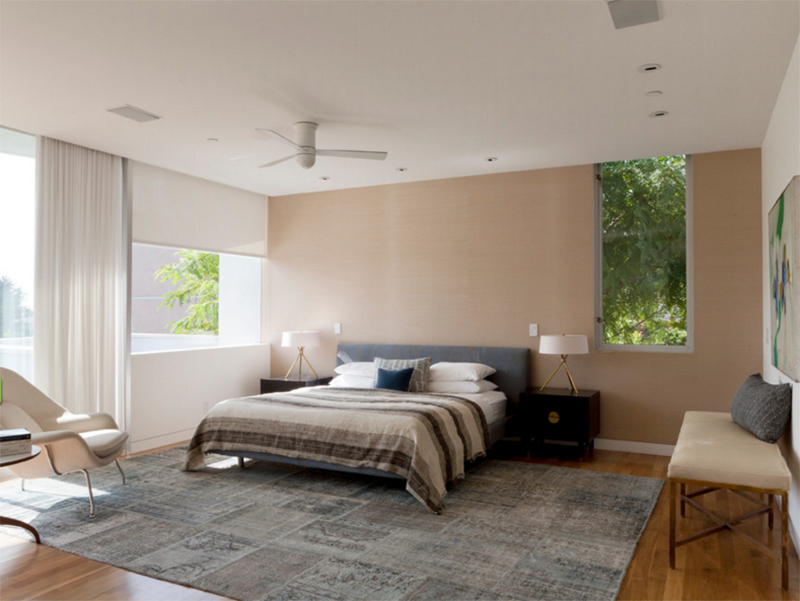 Windows bring natural light to a bedroom but adding table lamps on a side table will illuminate the bed area especially when you want to read a book.
17. Dawn Kaiser Design, LLC.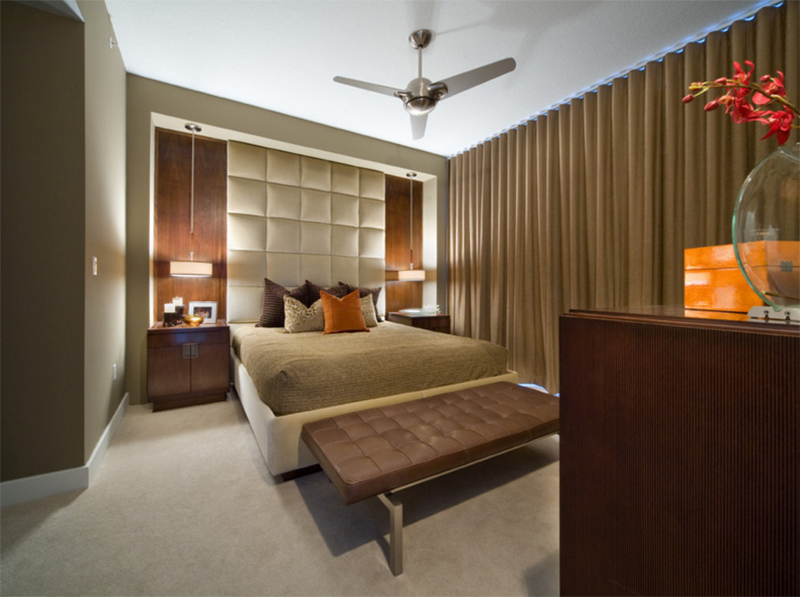 This lovely bedroom has upholstered headboard and pendant lights hanging on the sides. Apparently, they are bright enough to aid reading. And it can add beauty to the entire space too.
18. Rox Residence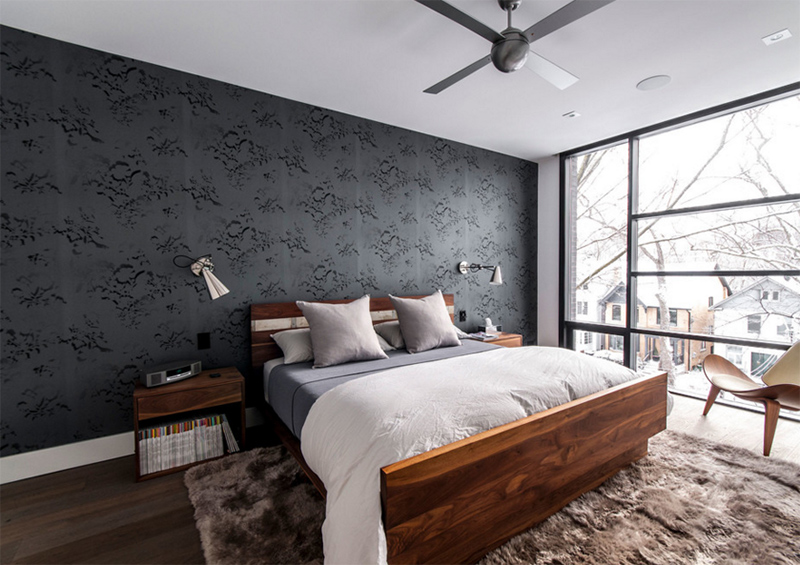 I like the combination of wood and that black wall as well as the textures that we can see in the space. And of course, you can easily see the silver lamps on the wall that can be adjusted.
19. Hill Country Residence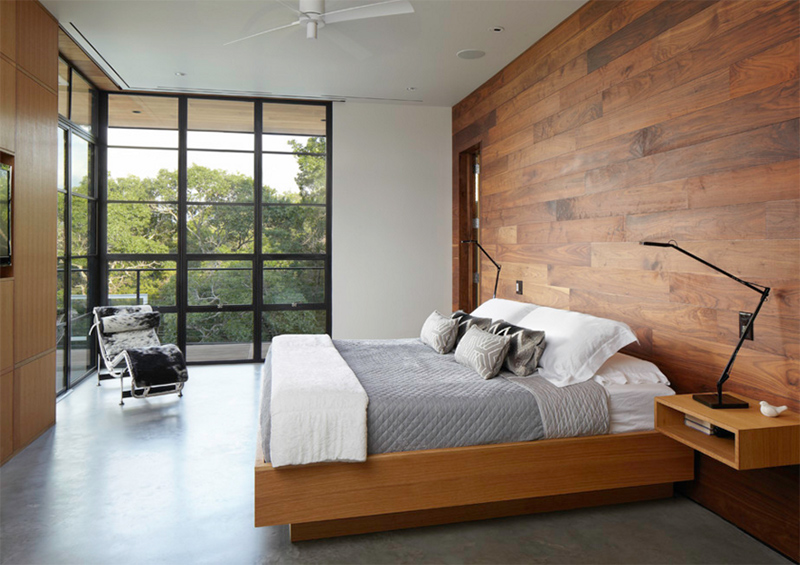 The walls covered with wood make it appear very warm and relaxing. It is a good idea not to fill the area with too much stuff. You can also see how the lighting was arranged in here.
20. W Residence Master Bedroom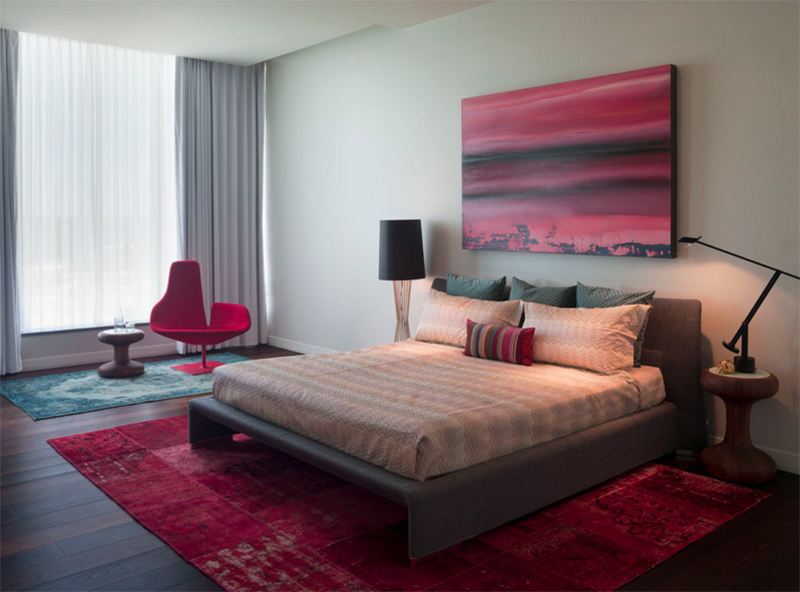 While a floor lamp is on the other side, a reading lamp was added on the side table. I like the colors in this bedroom.
21. 21900 Briarbluff
Obviously, two reading lamps were added on the side table in this bedroom. Notice that the wall as well as the bed is covered with fabric. The combination of white and green looks relaxing.
22. The Clarendon – Modern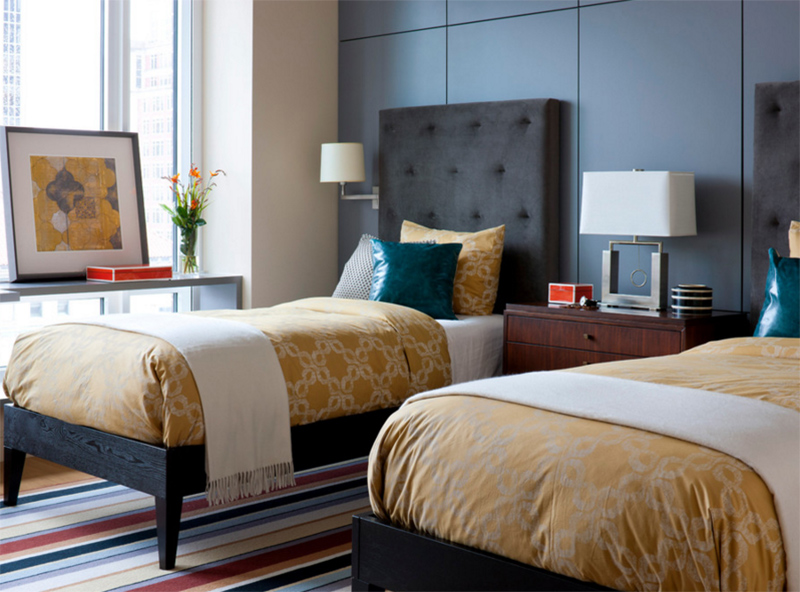 In the middle of two beds are a table lamp while a wall sconce is added on both sides which are used for reading.
After seeing the modern bedrooms above, I am sure you will feel inspired to add reading lamps near your bed either as a wall sconce, pendant light or even a table lamp. You can also pick those with various designs as well to add a decor to your bedroom. I know you have seen how reading lamps were used for the bedroom in the above list which will no doubt give you ideas on how to position your lighting and how it can actually be a big help to your space too. How about you, do you have a reading lamp in your bedrooms too? How did you position it in the area?