20 Bedroom Spaces with Black Leather Beds
The beds we use for sleeping is an important choice because this wouldn't just make us feel comfortable but would also make us feel happy and pleased to have a beautiful bed since it is the highlight of the bedroom. We have seen different bed designs and we may be fully aware that beds also come in various materials too. Today, we are going to show you leather beds.
But not just leather beds. You will see how these beds will add appeal to a bedroom since what we will feature are bedroom spaces with black leather beds. This way, you will get an idea of how to add these lovely beds to your private hub. Also, you could get some inspiration on how it would look like with a certain print of fabric and others. So, come and take a look.
1. Industrial Modern Newport Beach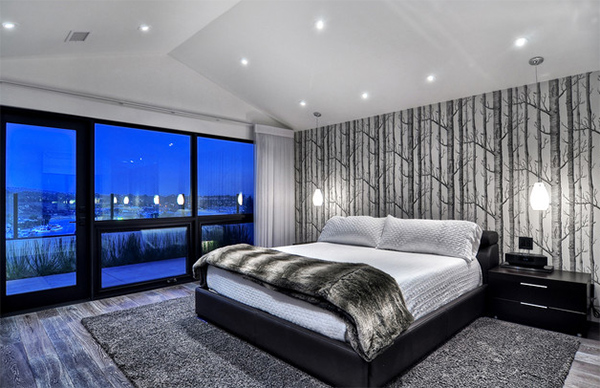 I love the bamboo wallpapers in this modern bedroom with a black leather bed.
2. MJ Lanphier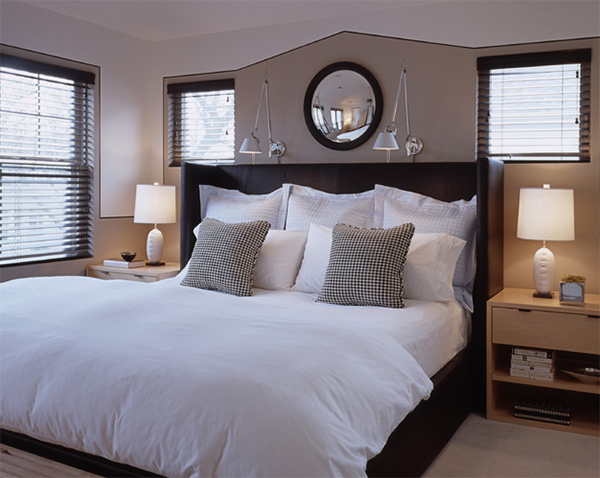 The back pillows you see here were part of a "Hotel Collection" series from Macy's Home that looked lovely with the bed.
3. Industrial Bedroom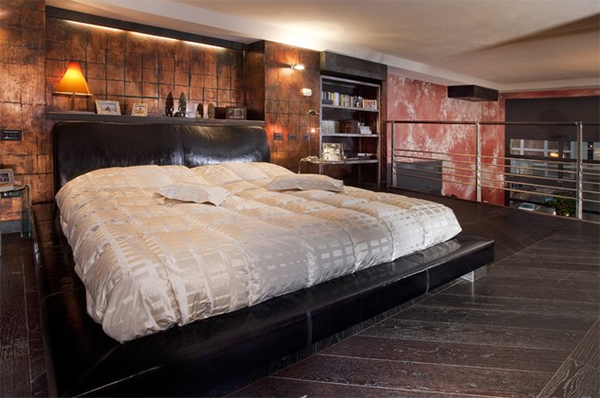 An industrial bedroom with a leather bed and silk bed cover will bring it to a new level of beauty.
4. Adelson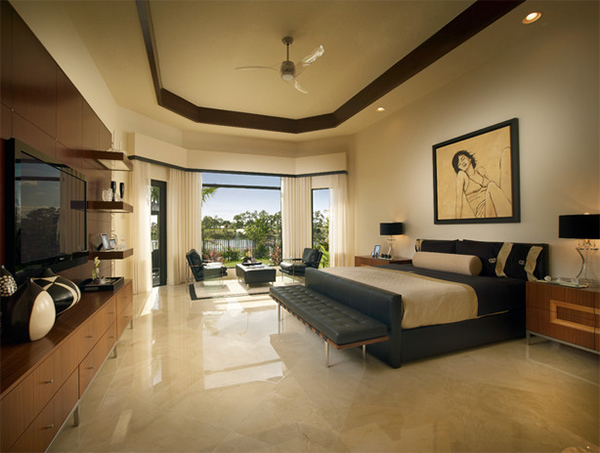 What a about a contemporary bedroom like this one? It does look perfect with leather furniture in it!
5. Wisp Retreat at Deep Creek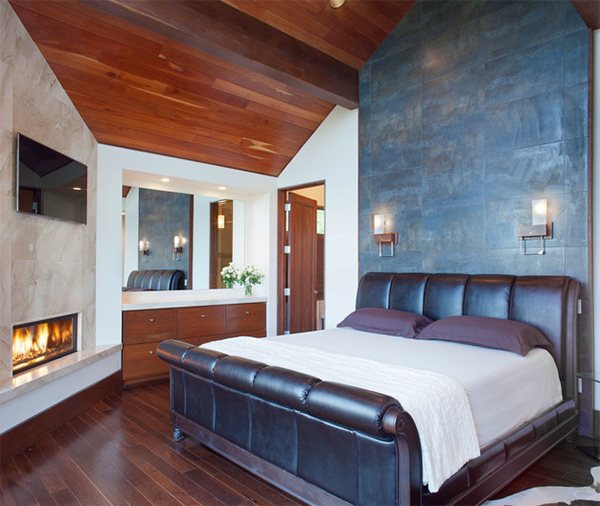 The materials used for the walls near the headboard compliments with the leather bed.
6. Tuxedo Terrace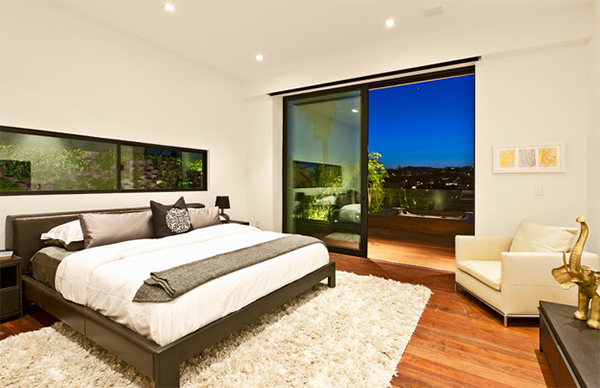 This bedroom looks very stunning especially that it has its own balcony.
7. Belmont Alexandria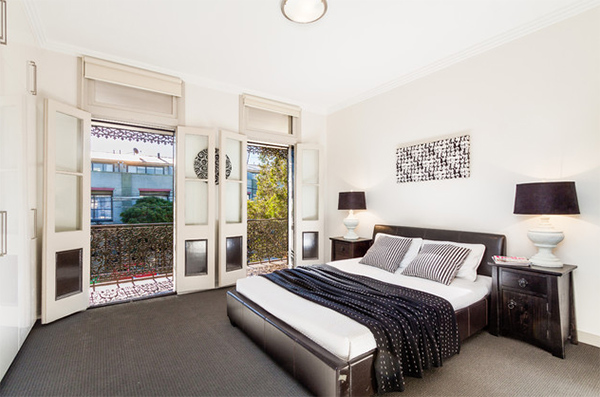 A neat modern bedroom in a white space with black furniture- what a contrast!
8. Telegraph Hill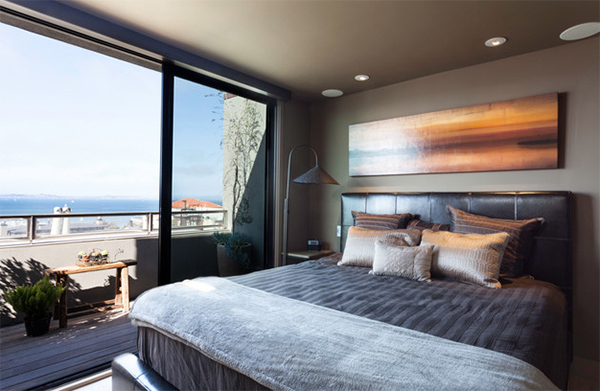 The beauty outdoors made this bedroom look even more mesmerizing.
9. Southwest Contemporary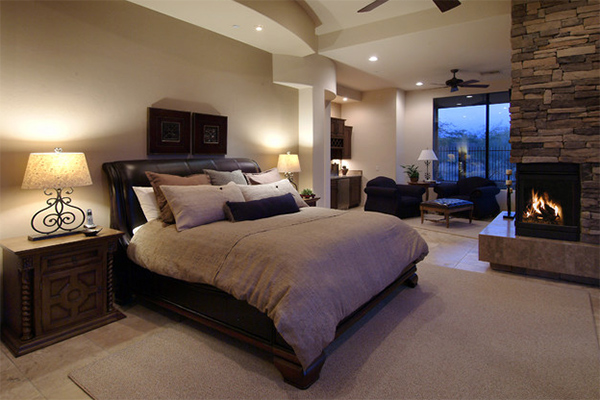 A contemporary bedroom with some traditional touches.
10. Mt. Baker Residence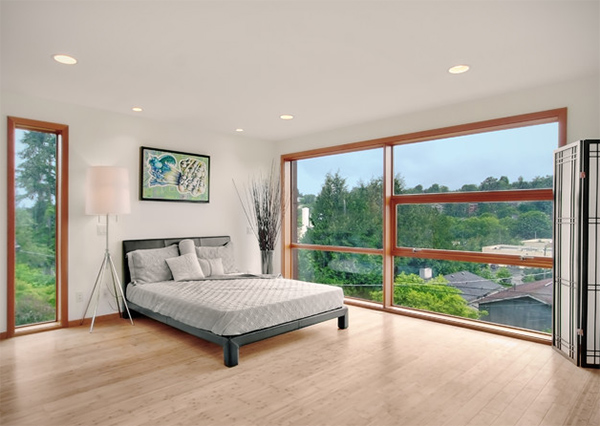 Talk about minimalism! This bedroom sure has that all even with that sleek leather bed.
11. P+P Home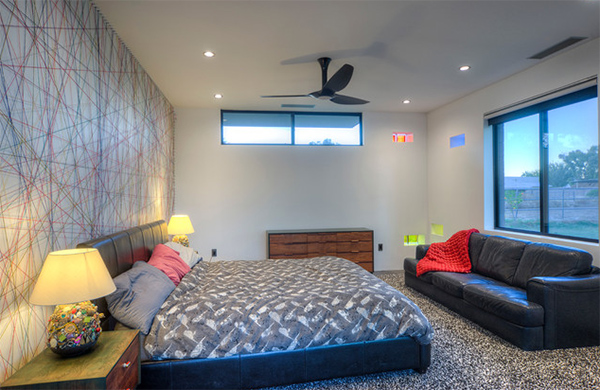 A small bedroom with a bed and sofa that both made use of leather materials.
12. Calgary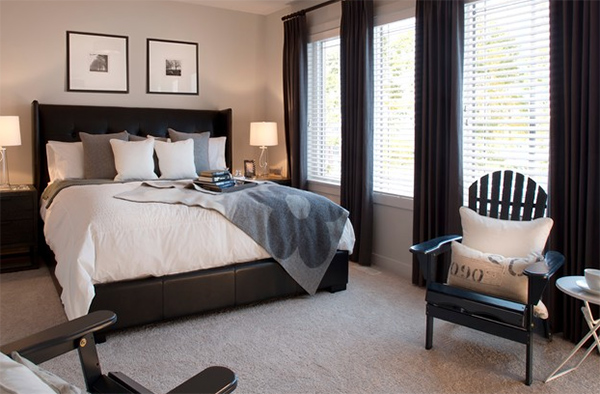 What can you say about this one? It does look good with black!
13. Mill Valley Modern Bachelor Pad
I actually find it a bit creepy to see those wigs on the wall. It's like heads are stuck in it. Lol! But yah, the bedscape is nice.
14. Crystal Tree Residence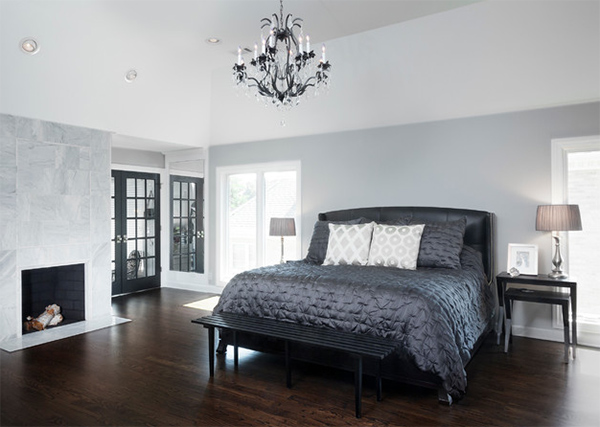 A modern chic bedroom looked even more sophisticated with that bed.
15. Continuum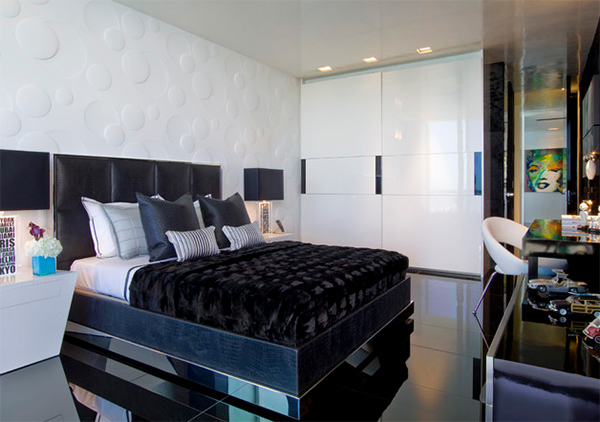 Look closely at the bed, aside from using leather, it is placed on top of a mirrored platform!
16. The Gnaraloo Retreat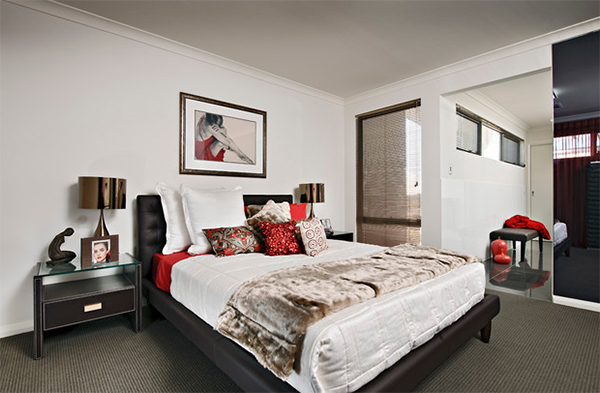 With red accents, the black leather bed looked even classier!
17. Los Gatos Residence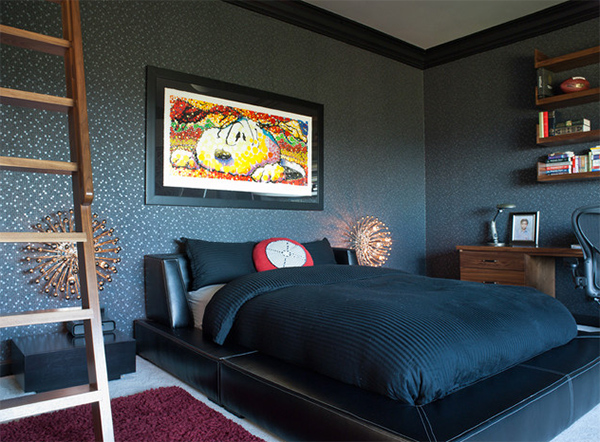 Who wouldn't love this bedroom? Well, the Snoopy artwork does look pretty too and of course, the leather platform bed.
18. Bedfordale House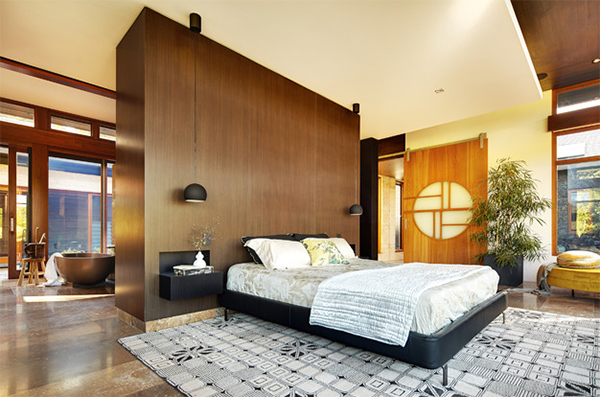 A bedroom with leather bed that sits on top of a patterned area rug.
19. Bloomsbury Townhouse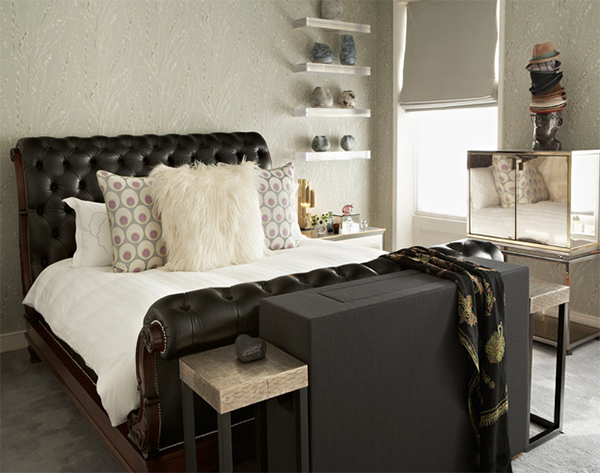 Never thought that a tufted leather sleigh bed could look this amazing!
20. Luxury woodwork in Essex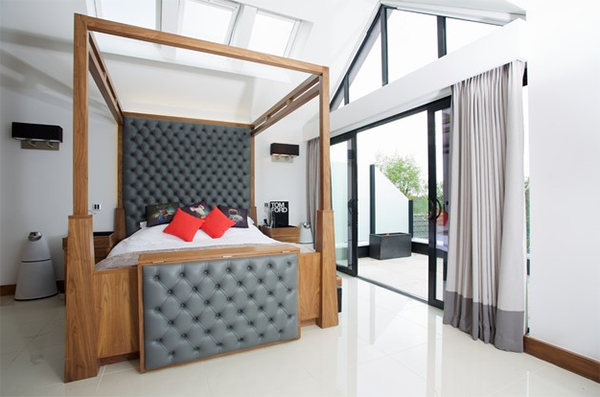 A modern tufted version of a canopy bed- gorgeous!
Black leather beds could add a masculine and strong feel to your bedroom just like the ones you saw above. Well, it sure has a different appeal than wooden beds or other bed materials. Do you agree? After seeing the list below, would you consider using leather beds for your bedroom? Or how about using other furniture made of leather too?