Stylish and Sophisticated Altamoda Italia Bedrooms
The bedroom is where most of us spend our time at home for sleeping and relaxation. We always want the bedroom to look great, neat, organized, cosy and calm. The manner of decorating the bedroom can give a great impact to those who uses it. Hence, it is always important to consider a good design for the bedroom in order to make it the perfect room for any one's relaxation.
Bedrooms show the personality of the homeowners. That is why, anyone can have the freedom on what he or she wants to place in the bedroom for it is vital for the room to be apt for the needs of the homeowner. There are indeed different design tastes and wants. As it varies from every individual, we can see different designs of bedrooms where one can choose from. But when you get to see Altamoda Italia's Bedroom Collection, you will surely be blown away with their elegant, luxuries and sophisticated bedrooms made even more exquisite with Altamoda's superb furniture designs.
If you want to do away with the minimal look and fill in your room with all the things you fancy and love, then our featured bedrooms will be your bet. But for sure, you would have to allocate a big budget in decorating your bedroom if these are the ones you really like. You might be intrigued on what we are talking about, so, start looking at Altamoda's impressive bedrooms now.
Lolita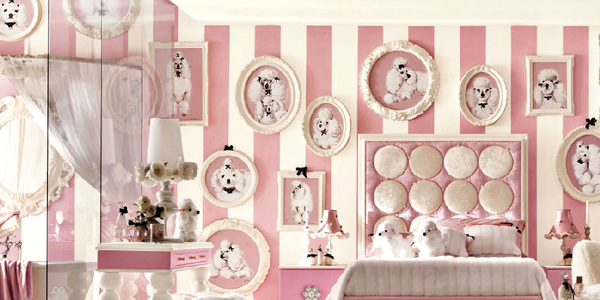 Cuddly and lovable Lolita dog decors fill in this pink bedroom which will surely wow anyone who will enter it.
Lulu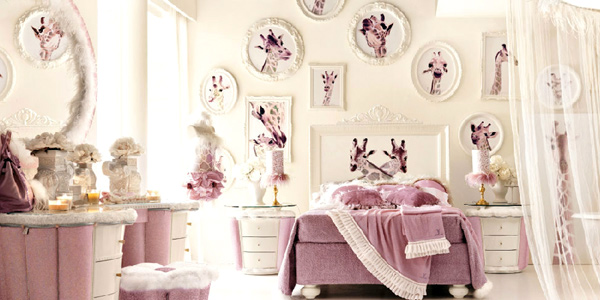 Pinkish giraffe and white cottons inspire this bedroom creating a great accent wall using various framed images of the giraffe.
Dolly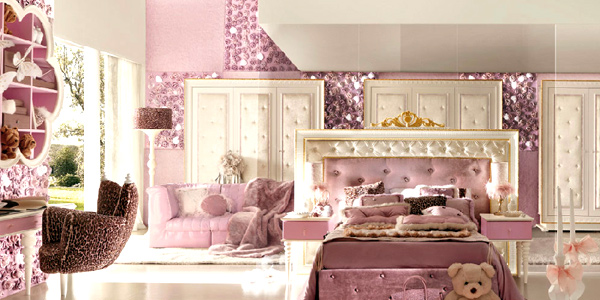 Flowers everywhere! You can see flowers on the wall, flowers of the dresser with a flower shaped wall shelf. Truly lady-like!
Mimi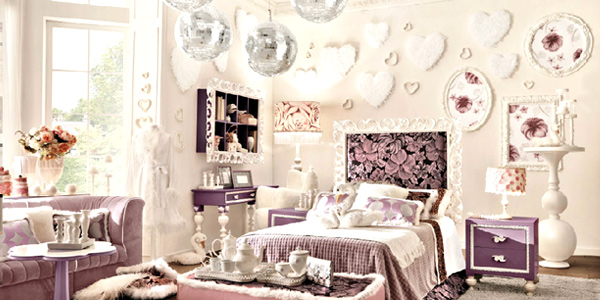 If you fancy hearts and pruple, this bedroom is right for you. It even looked more elegant with the overhead decor of silver disco balls.
Lovely
The bed serves as a focal point of the bedroom which has a heart shaped headboard. The room is subtly decorated with white flower just right for its room color.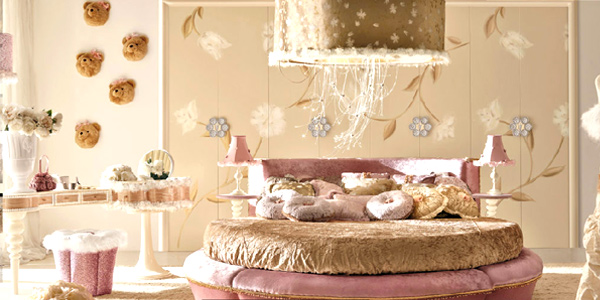 It is indeed lovely with bears and flowers on the wall, a round shaped bed and a unique ceiling decor.
Kitty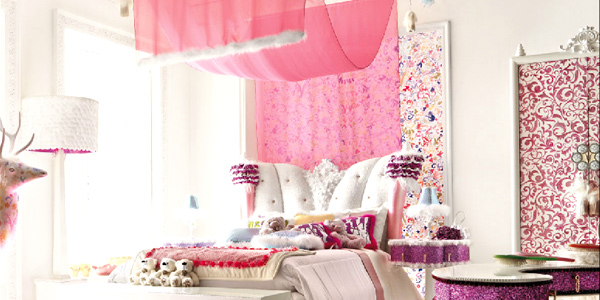 Very creative manner of using patterns for the wall and other furnishings that uses decorative carvings. The bed has a queen-like headboard making one feel royalty when on it.
Moby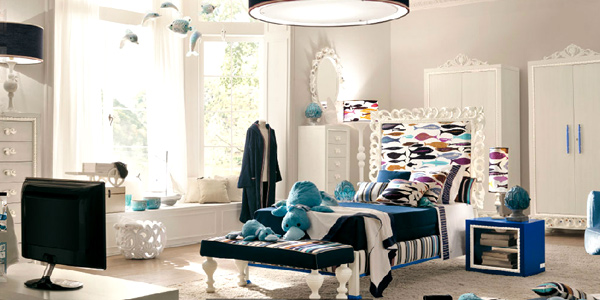 A boy's room with an under the sea motif showing a fish inspired headboard, lampshade and mobile.
Willy
Inspired with airplanes, this masculine bedroom looks sophisticated using stripes subtly.
Spirit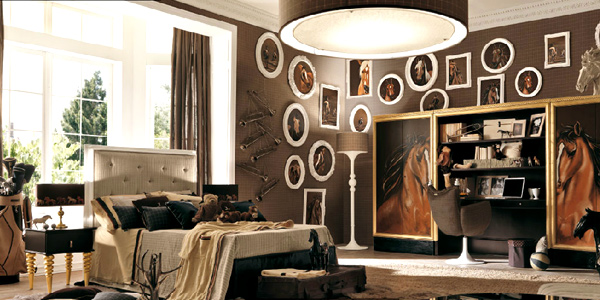 If you love horses, then this is the room for you with horse inspired decors using brown shades for the entire room.
First Class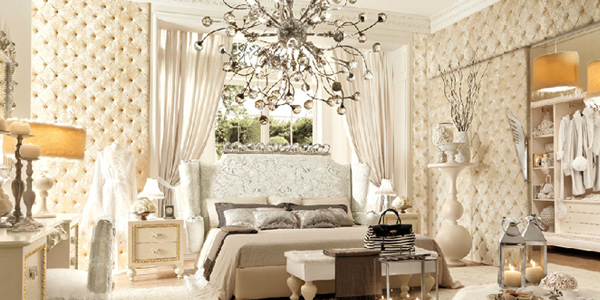 Truly first class with walls covered with cushions, a huge elegant bed and great furnishings.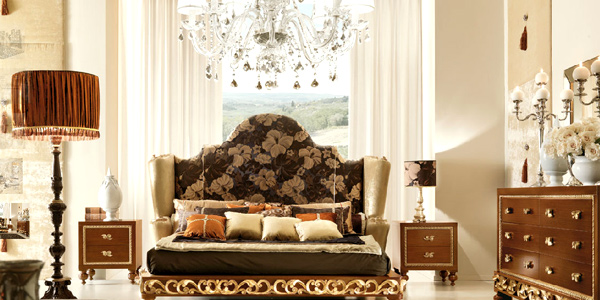 Using the brown color palette, this bedroom looks entirely first class especially with it stunning chandelier and candelabras.
Pop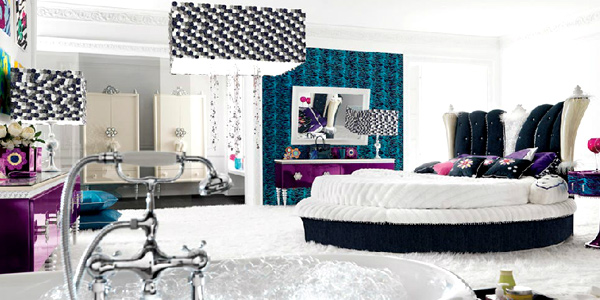 Violet, bluegreen and patterns fill this bedroom with a unique round bed and white carpets.
Only few people can manage decorating a bedroom with so much design. It is a challenge on how you will make the room look organized and neat no manner how many decors you place in it. Altamoda Italia is really good in doing that. Even if they used a lot of accessories and decors, their bedrooms don't look crowded and cluttered. That is the result of a very creative and smart mind making the rooms look chic yet serene.
Well, for sure you were impressed with the bedroom designs you have seen above, You can use it as inspiration in decorating your own bedroom. But take note that these kind of designs would only be suitable to large bedrooms because if you use all those decors in a small room, it will look crowded. Although, you can still apply some of their designs in your small bedroom but make sure to use it rightly and smartly.