20 Bedrooms With Herringbone Pattern Designs
Check how the herringbone pattern is used in the bedrooms below.
There are more than one ways to design a space. While others hire a designer or decorator to work on their home's interior, others prefer to do it on their own. The result of the work depends on what the homeowner wants and how the designers put the idea together along with his or her creativity. But whether it is done by a professional or by the homeowner, it would look nice. There are different elements to come up with a good design and patterns are one of them. Have you seen spaces that made use of patterns?
You can see patterns in printed fabrics for drapes, bedding sets and throw pillows. It can also be seen wallpapers too. But you can also use this for your floor tiles and even for your wall accents. One pattern that you can use for your home is the herringbone pattern. This is usually used for wooden flooring and wall accents. So today, we are going to show you how herringbone pattern designs are used in the bedroom through the images below.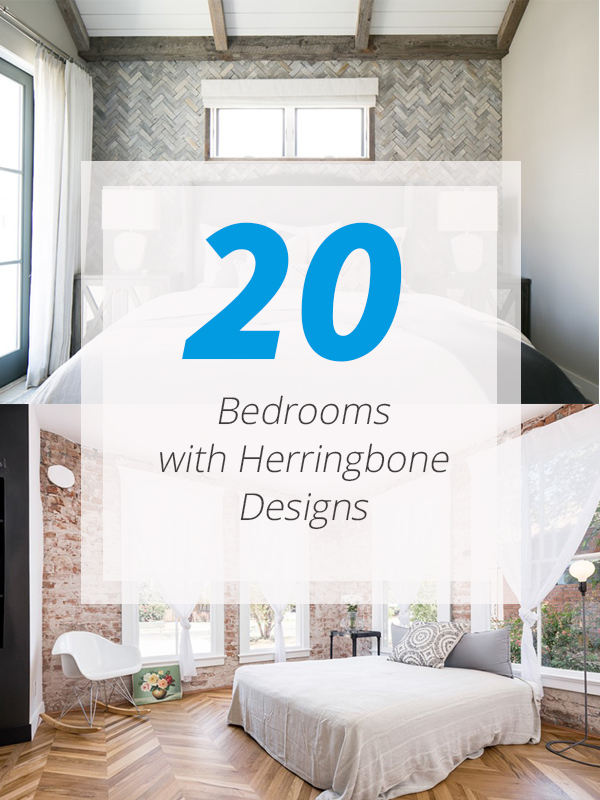 1. Attic Bedroom – Private Home Wicklow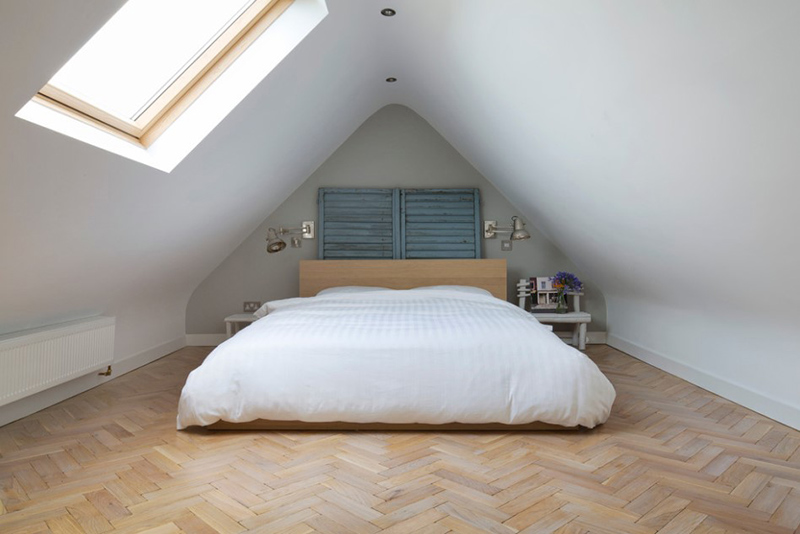 The soft wall corners of the triangular wall look great as well as the centered lights. With the light wooden flooring, the area looks even more stunning.
2. Marigold II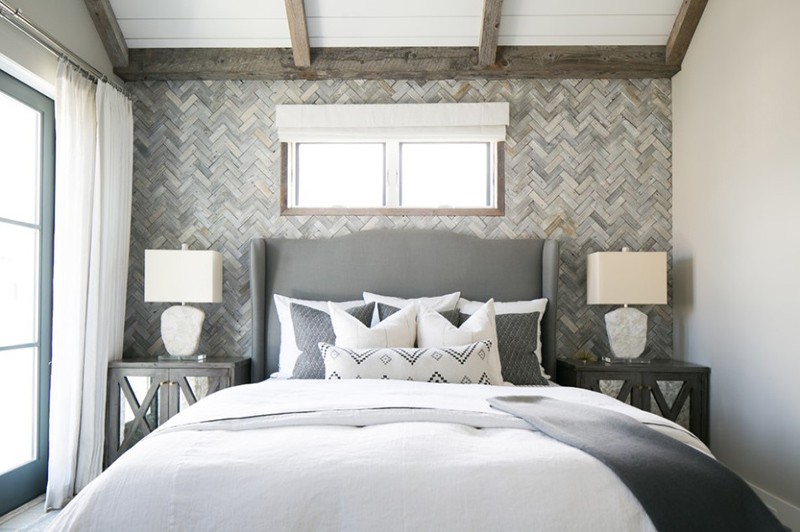 Got a boring wall? Why not achieve this look for your space using wood.
3. Atico en Madrid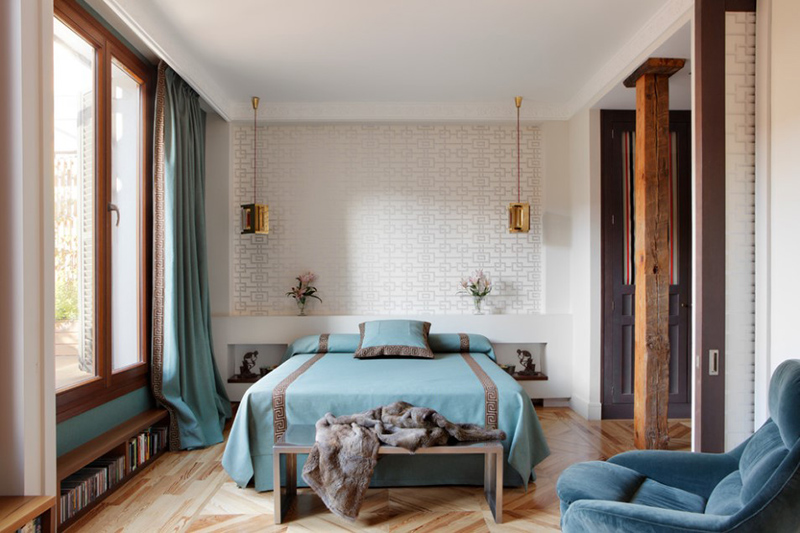 Apart from the beautiful white and subtle wallpaper, you would love the combination of gold, wood, and teal in this bedroom.
4. Coronado Renovation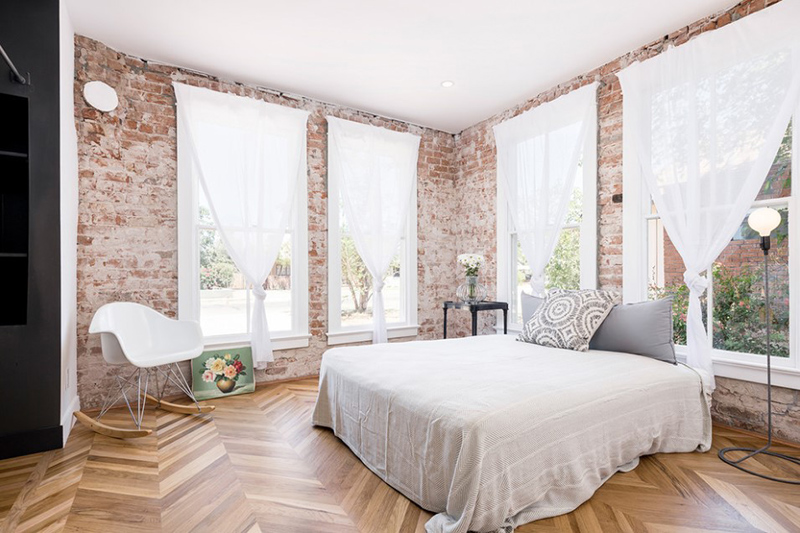 A stunning industrial bedroom remodel in Phoenix that used medium tone hardwood floors creating a herringbone pattern. The use of brick, white & wood floors for this bedroom is really nice.
5. Studio apartment in Warsaw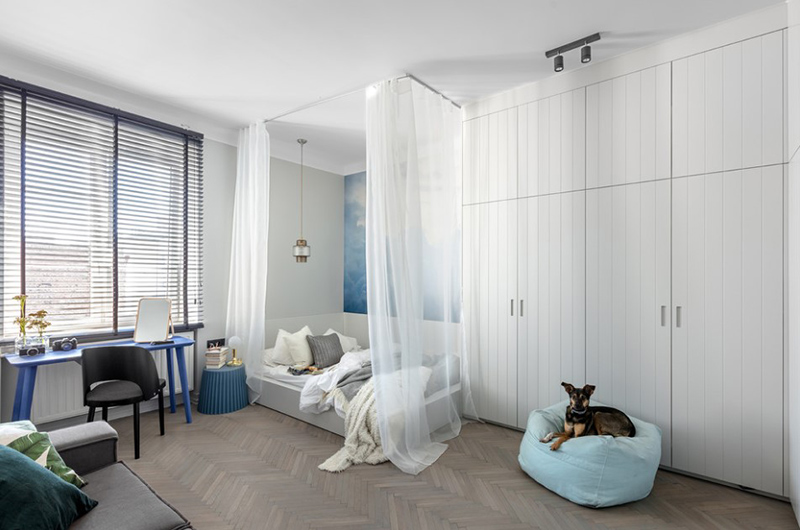 Isn't this a nice bedroom? Love the idea of adding sheer white curtains around the bed! White walls and light hardwood floor in herringbone are beautiful, especially with the blue and gold accents.
6. Stureparken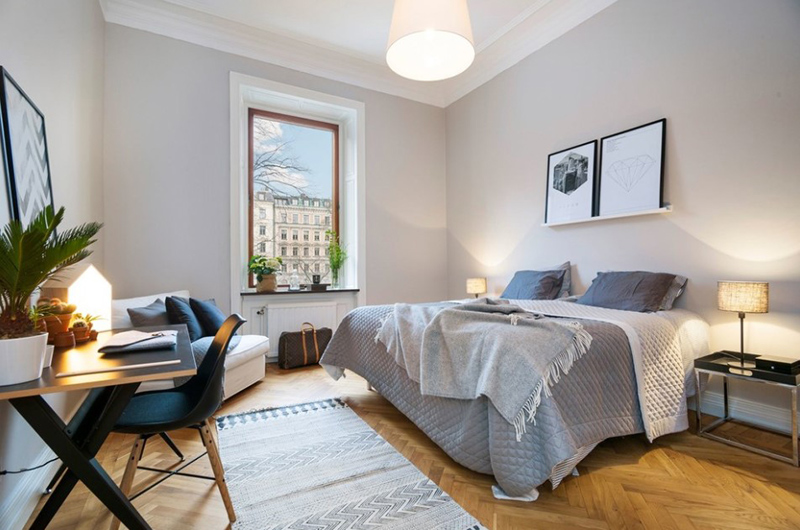 Although this is just a small bedroom, it has many impressive elements in it from the black study table, printed area rug, herringbone flooring to the wall decors!
7. The Bradner Residence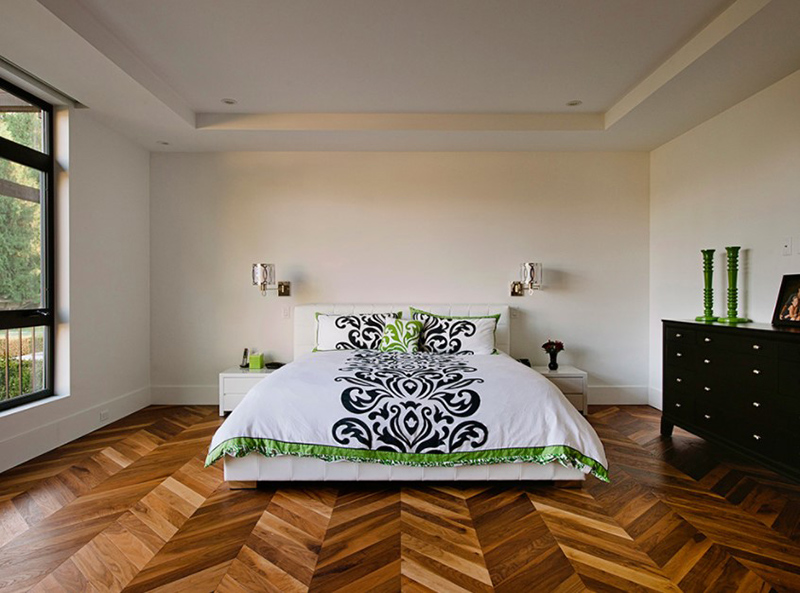 The print of the bedding set in this contemporary bedroom in Vancouver is very eye catching. Another thing that added appeal to the space is the combination of white walls and the medium tone hardwood floors.
8. Potrero Hill Bohème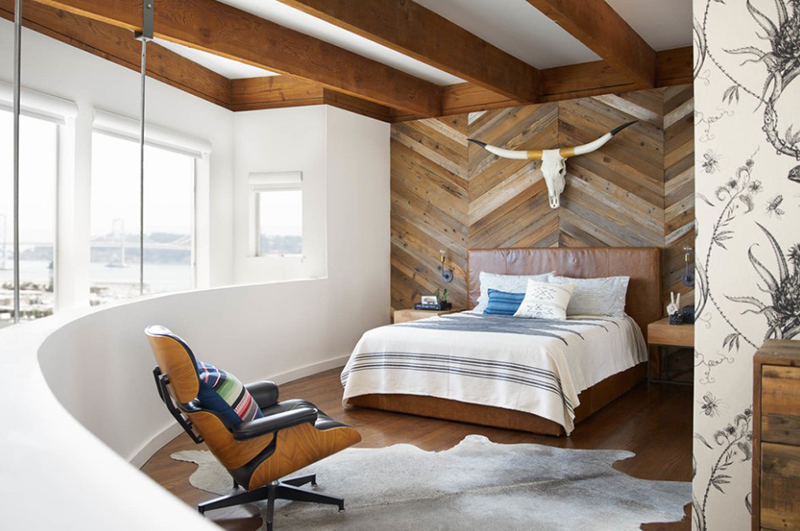 A loft bedroom with a curvy wall design looks more attractive with that herringbone wall accent. Don't you love the wallpaper on one side of the wall, too? I like the unique aura of this bedroom!
9. Holland Park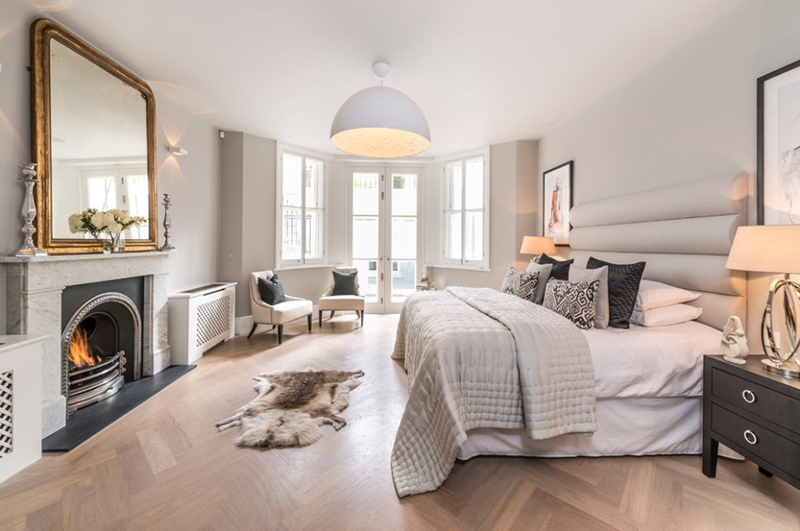 A large transitional master bedroom with beige walls, light hardwood floors, a standard fireplace and pretty decors.
10. Private Apartment, George V, Paris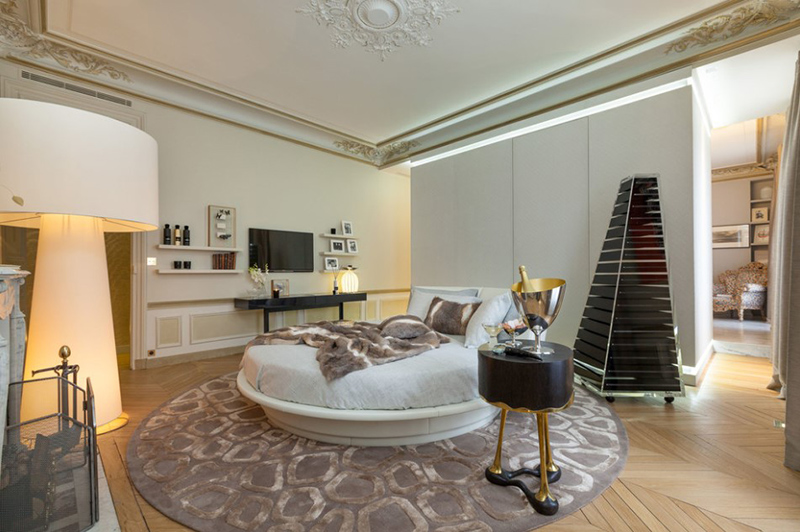 This bedroom is separated from the bathroom by a concrete wall made of Panbeton fine quilting pattern. Everything in this space sits on a wooden herringbone design as flooring. That oversized lamp is very interesting!
11. Gorki Apartments Berlin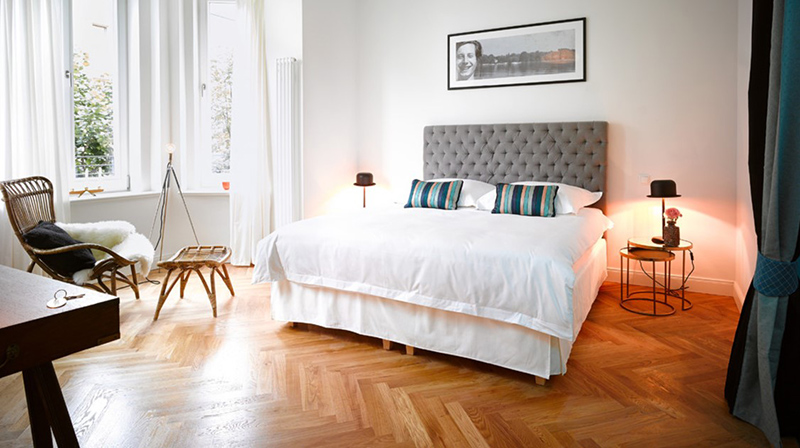 Isn't this bedroom very relaxing? It sure is! The white and wood combination, as well as the fusion of natural and artificial lights, looks really nice.
12. Noon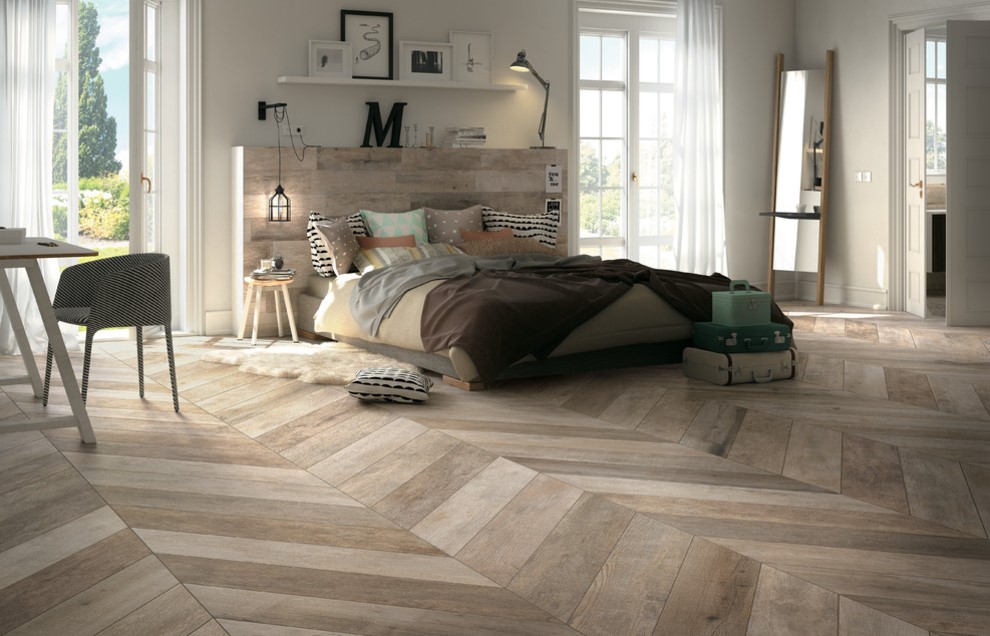 The natural warmth of wood can be seen in this lovely bedroom. The part of the bedroom that I like the most is the bed and how they decorated it with throw pillows as well as the headboard.
13. Interior Styling 6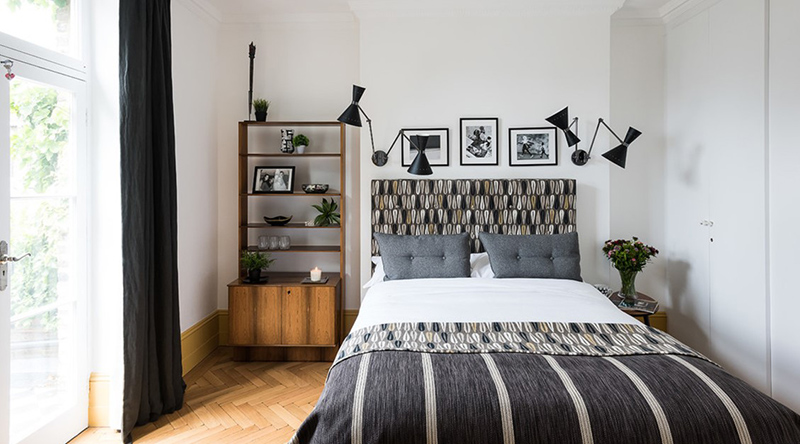 This Scandinavian bedroom with white walls and medium tone hardwood floors made use a nice pattern that is perfect for a male user.
14. Homestyling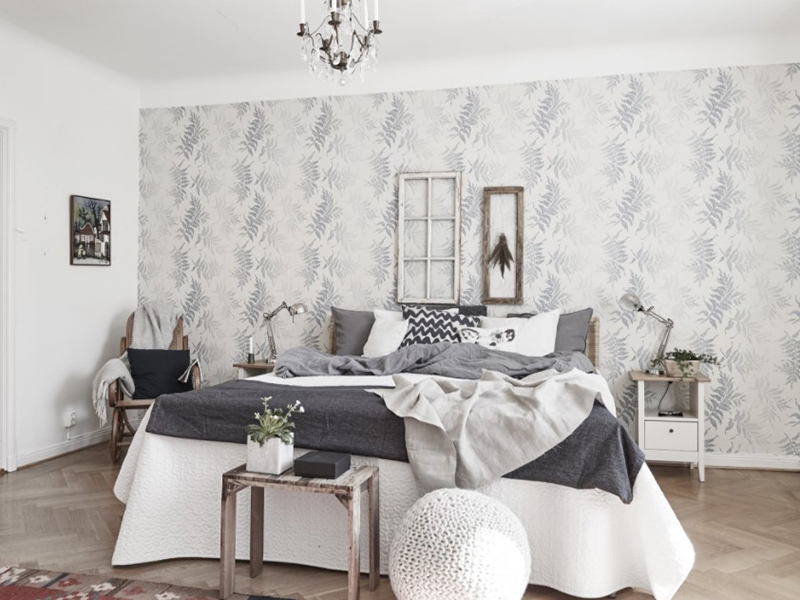 Don't you love the soft appeal of this bedroom? The leaves on the wallpaper and the colors gray and white gives the room a relaxing aura.
15. Mountain Masterpiece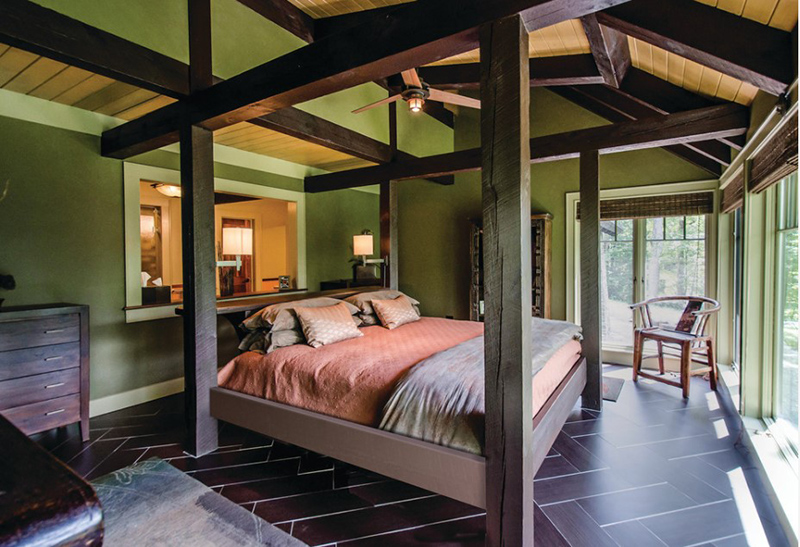 Seen here is an expansive art and crafts master bedroom with green walls, herringbone black ceramic floors and exposed beams.
16. ZWall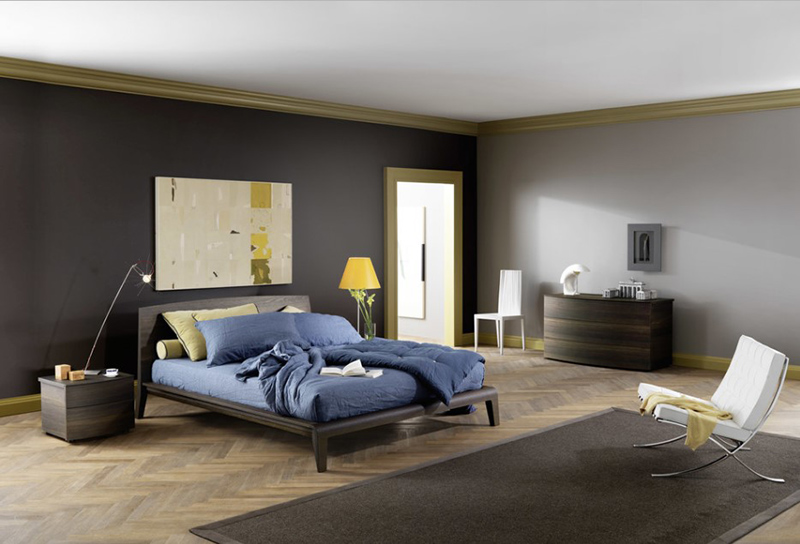 If you are a fan of minimalist bedrooms, then you will love this master bedroom design in New York with gray walls and light hardwood floors.
17. Winter Park Contemporary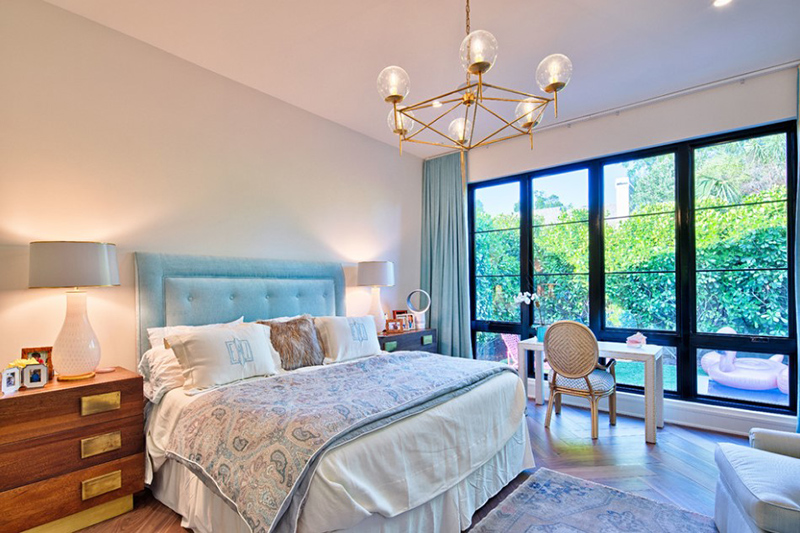 A mid-sized contemporary master bedroom featuring white walls and medium tone hardwood floors. Aside from the artificial lights, the area is flooded with natural light from the window.
18. Grandview House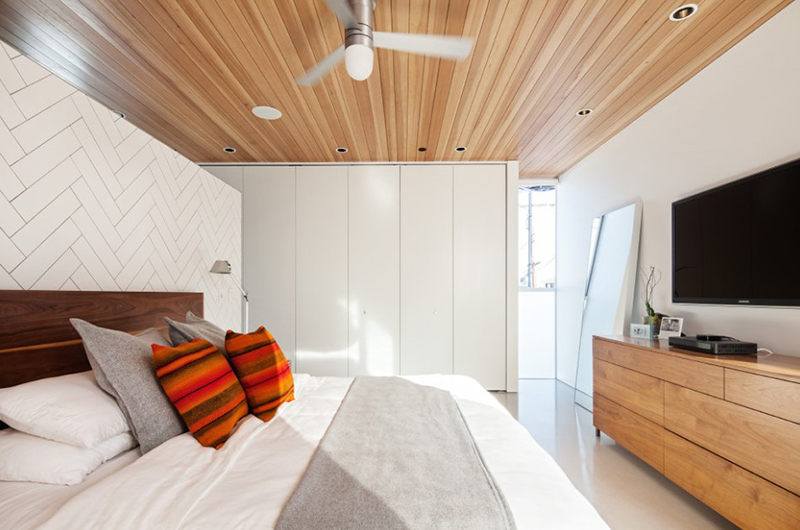 White tile in a herringbone pattern creates a feature wall behind the bed in the master suite. The hardwood flooring on the ceiling adds warmth to the bedroom.
19. The Jefferson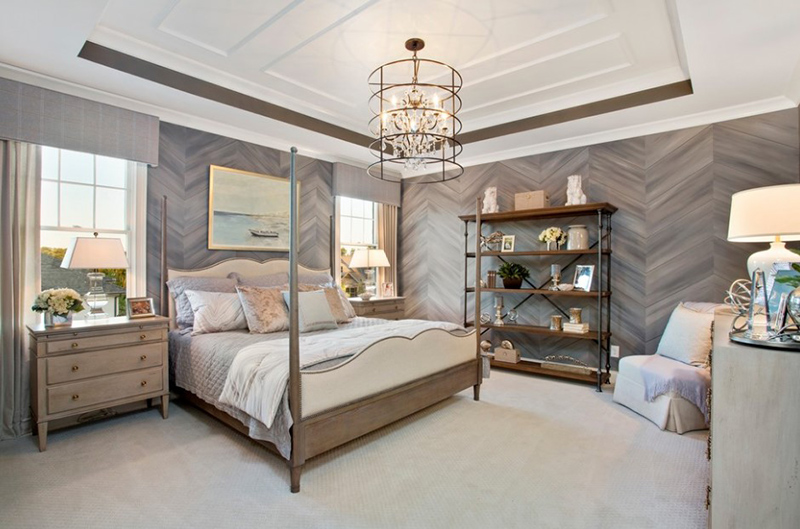 Like the previous bedroom, this one also has a herringbone pattern for the walls but instead of white, this has gray walls.
20. Sustainable Cliffside Living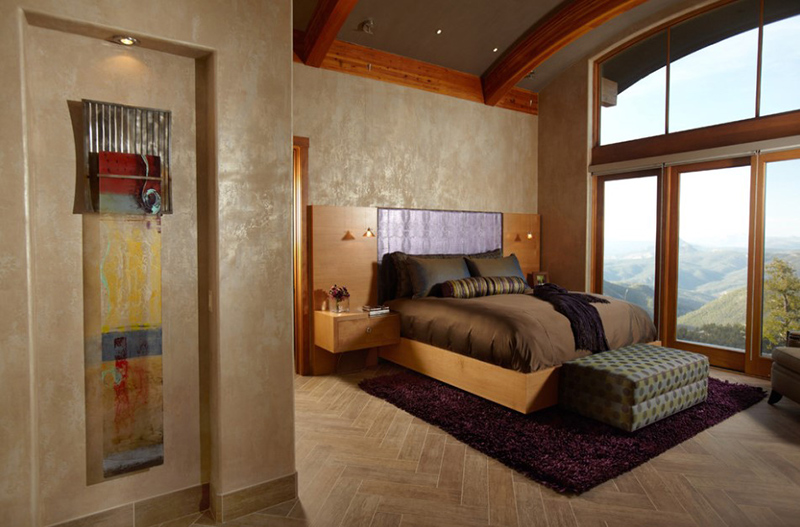 A bedroom with a barrel vault ceiling features herringbone tile flooring. From here, one can get a good view of the mountain.
If you want something a little simple yet beautiful and intricate for your bedroom, why don't you try using a herringbone pattern for your flooring or as an accent wall? For sure, after seeing the bedroom images above, you will be inspired to add this kind of design to your space too. Aside from the bedroom, you can also use this kind of design for the living room and in other spaces in the house.