23 Carpeted Contemporary Bedroom Designs
Feel the softness of a carpet through these carpeted bedroom designs.
The bedroom is one part of the house that we value the most because we consider it as a personal space. We don't just sleep in it or rest in it but we also consider this as a place where we can be ourselves and where we can get some privacy while taking a rest or reading a book or doing other things that we want without the public eye. Because of that, we want the bedroom to be very comfortable, clean and would seemingly lullaby us to sleep whenever we want to take some rest. There are many ways to make it comfortable like adding soft mattresses and sheets. But you can also bring other decors and accessories that can soften the look of the area like a carpet or an area rug.
So, today, we are going to feature contemporary bedrooms that have carpets on it. You will notice that they all look really more comfortable because even the flooring is soft. It would be nice to get out of bed in the morning with the softness under your feet instead of a cold ceramic tile. Also, the carpets add beauty and appeal to the bedrooms and it even alleviates the value of these private spaces. Let us take a look at the bedrooms below.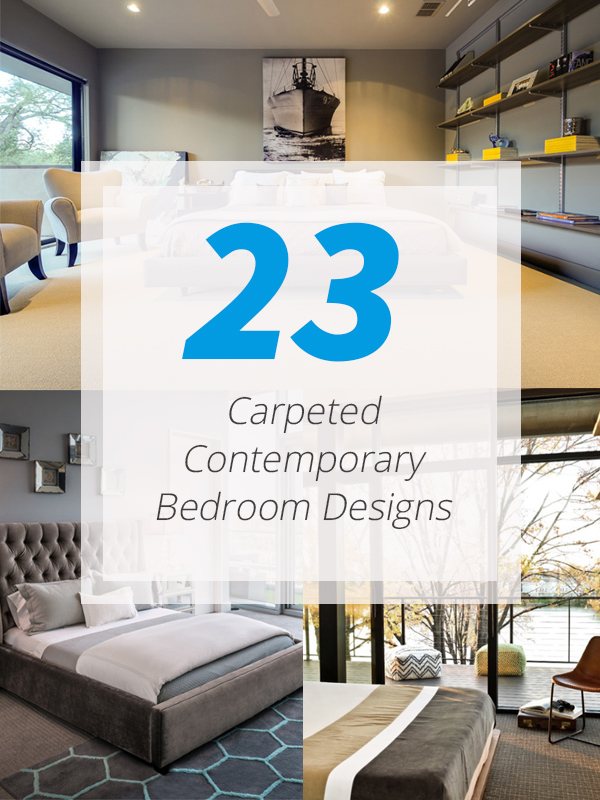 1. Contemporary- Bloomington, IN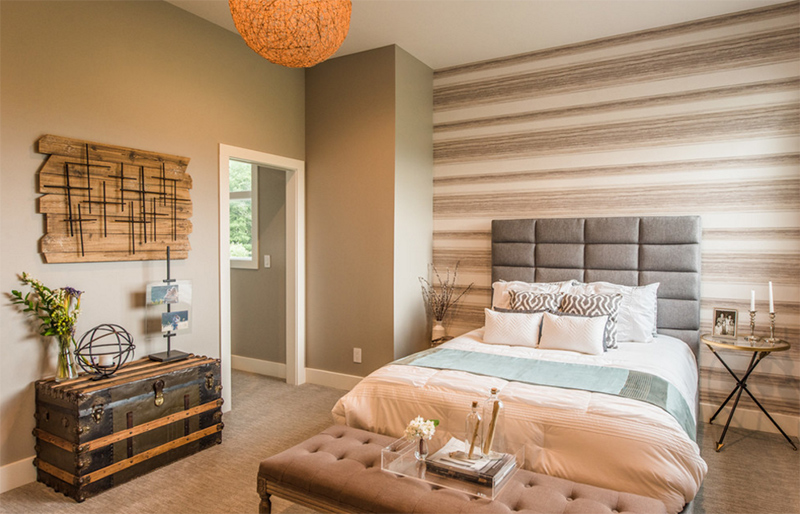 There are many interesting elements in this bedroom just like the wall decor and the chest side table. It may have a little rustic appeal but it is being softened by the addition of an area rug.
2. Upper West Side Duplex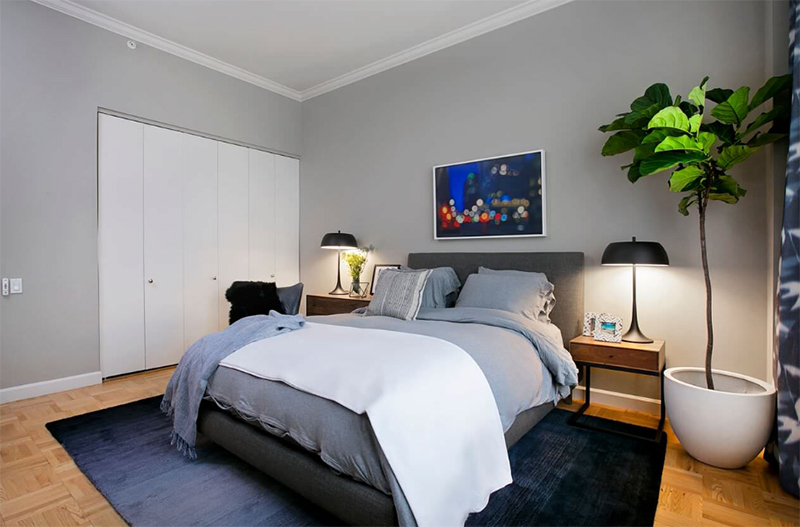 A blue carpet looks perfect in this bedroom with many shades of blue in it and a touch of gray. It looks very beautiful especially with a plant on the side.
3. Bedroom in Lisbon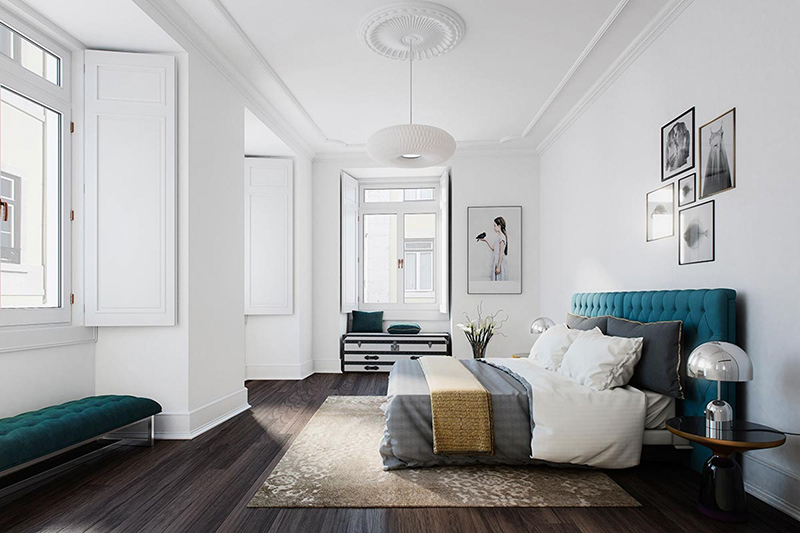 Who could resist a bedroom like this one with a stunning tufted headboard that looks the same with its bench? The carpet, which is fortunately non-flying, has many intricate designs on it just like what we saw in Disney's Aladdin film.
4. St. Michael's Road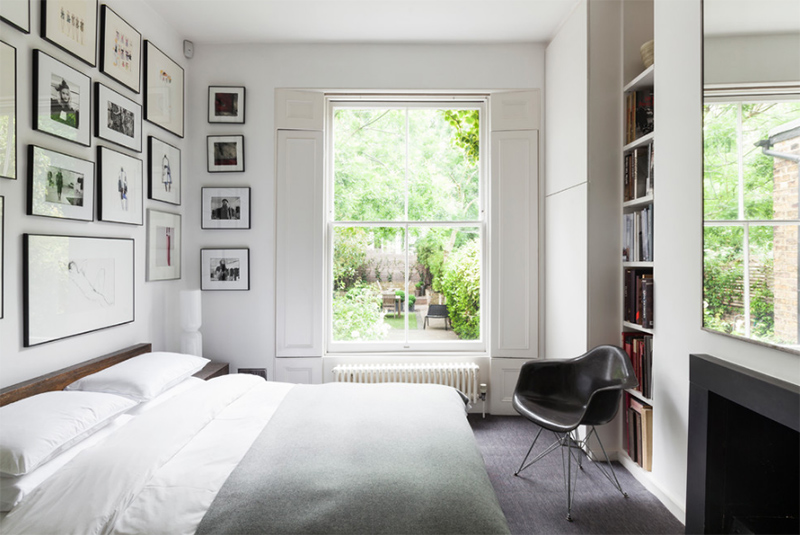 A simple white and gray bedroom with a black and white gallery on the wall. Isn't this lovely? It looks very relaxing too as it features a window that allows a view to the garden.
5. 94 Harvard Sq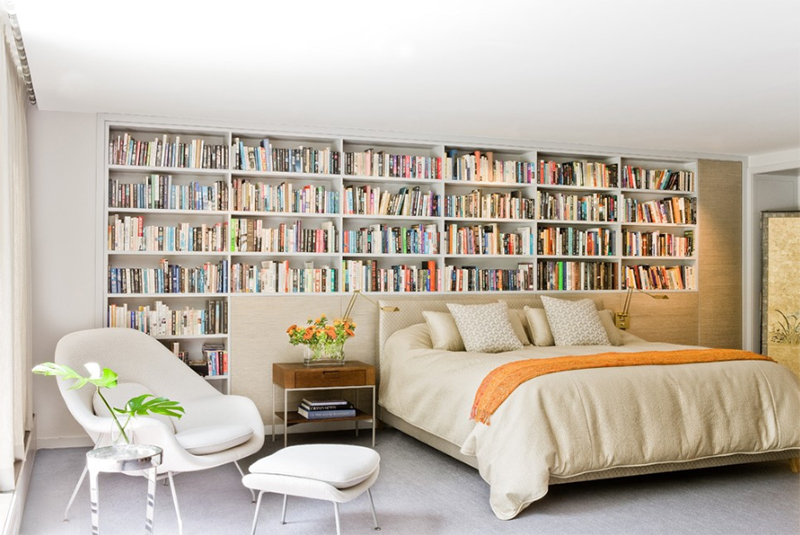 So many books! It would be nice to have something like this as a backdrop in your bedroom. You'd surely end up motivated and encouraged to read. And yes, notice the light gray carpet in here too as well as the added plants and flowers that brings more freshness to the space.
6. Wisconsin Modern Riverfront Residence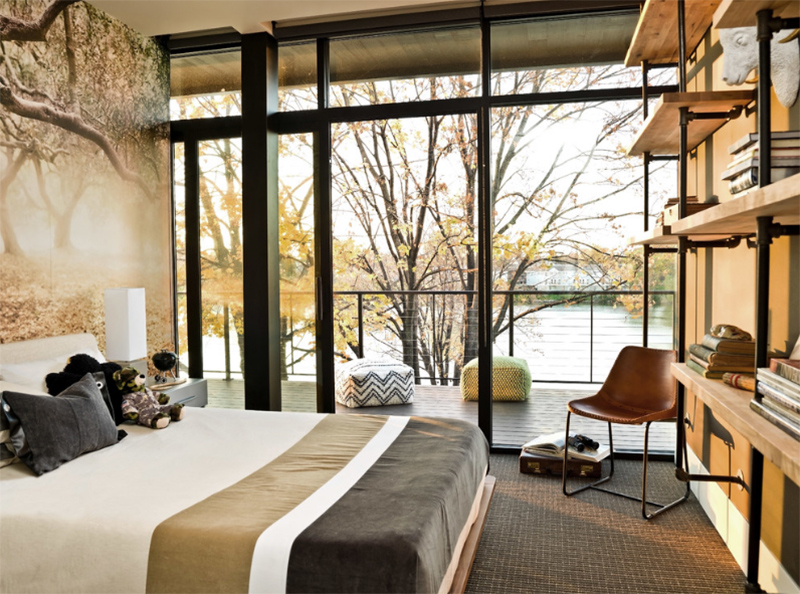 Such a stunning view! And I also like the wall mural in this bedroom that seems to bring in the beauty of the outdoor space. Notice that this bedroom has printed carpet but it doesn't make the space look noisy.
7. Soothing Grey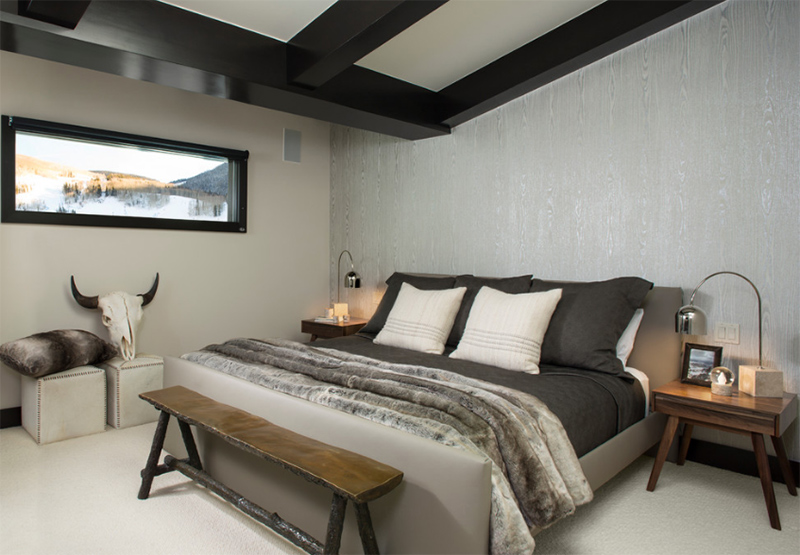 The gray carpet matches the walls and the colors of the bedding set in this masculine bedroom.
8. Contemporary Bedroom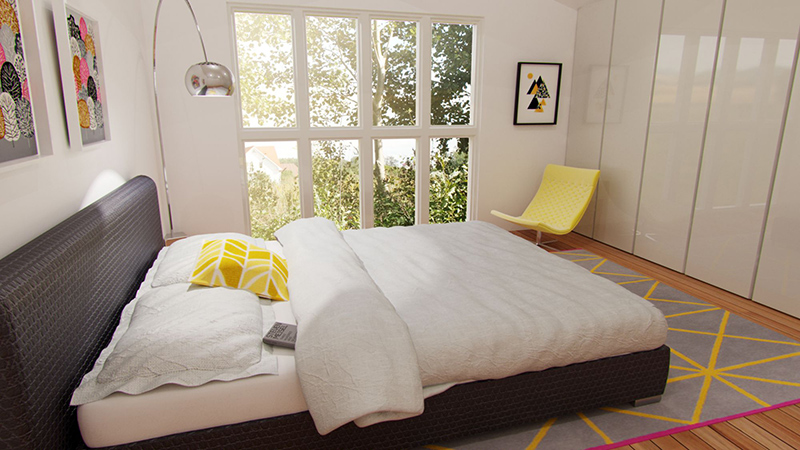 Love the combination of yellow and gray! It looks really nice in this modern bedroom which also has pops of that color.
9. High Rise Living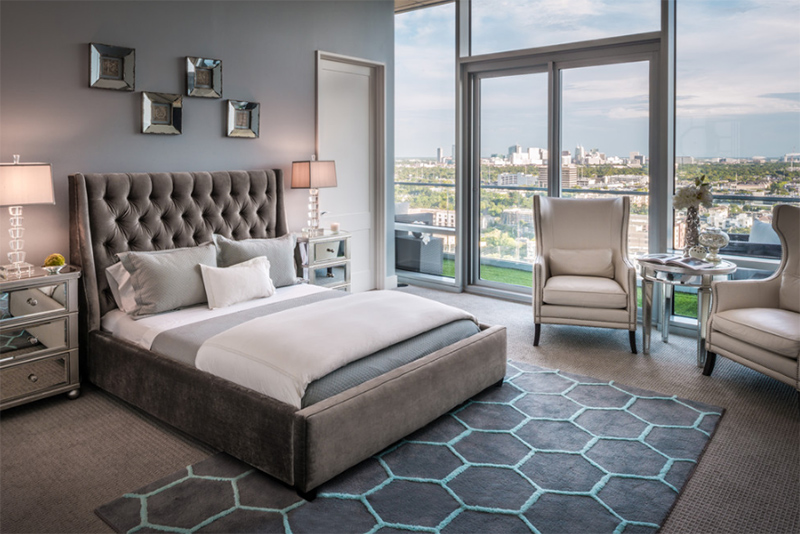 You can also use this idea too. Aside from the carpet, you can add another one on top of it to make it more beautiful. I like the mirrored side tables used here.
10. Modern Uptown Loft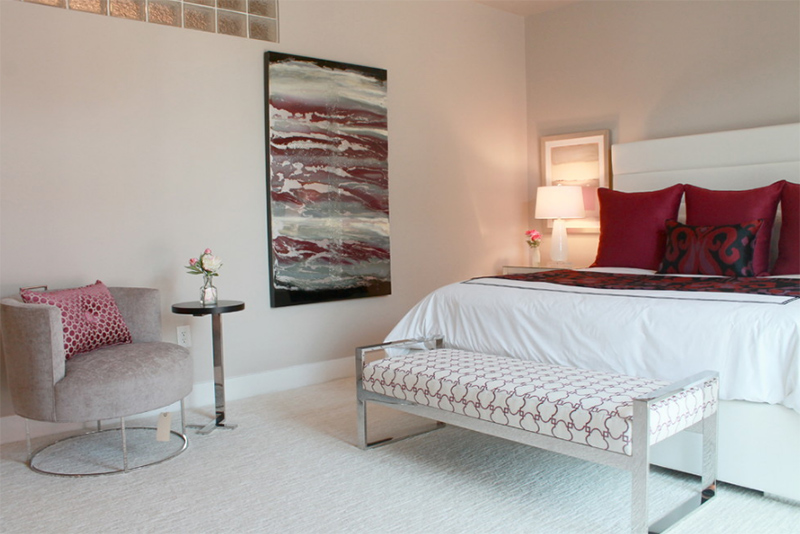 The way colors is distributed around the bedroom is genius! You can see that in the throw pillows, bench, wall decor and on the pillows.
11. Fall Parade East Grand Rapids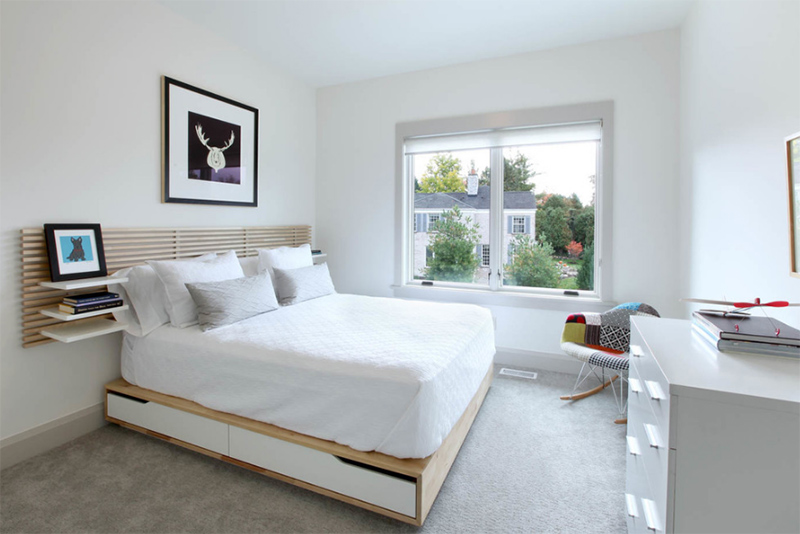 A simple bedroom with a wooden bed looks even comfier with a gray carpet under it. What I like here is the shelf on the headboard which was inserted on the vertical wooden strips on the wall. Amazing idea, right?
12. Guest Room with Balcony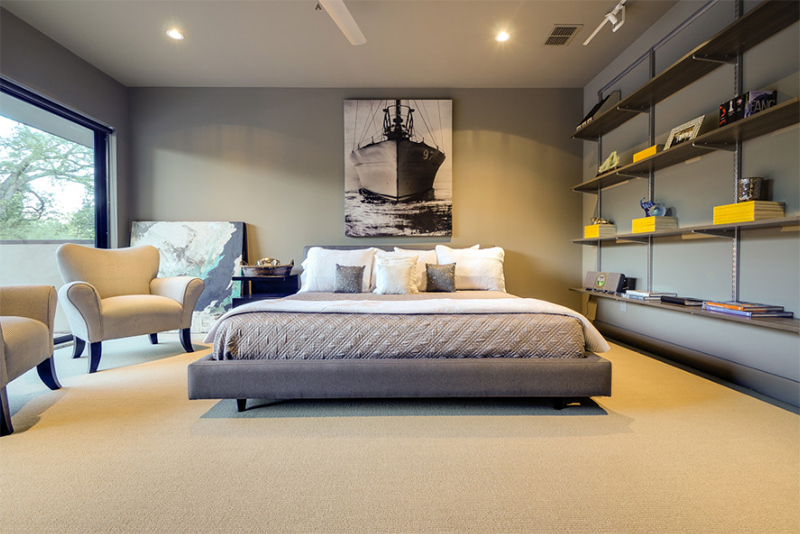 A sophisticated contemporary bedroom with grays everywhere and we all know how that painting on the wall tied the look of the bedroom all together.
13. Peak 8 Penthouse – Bedrooms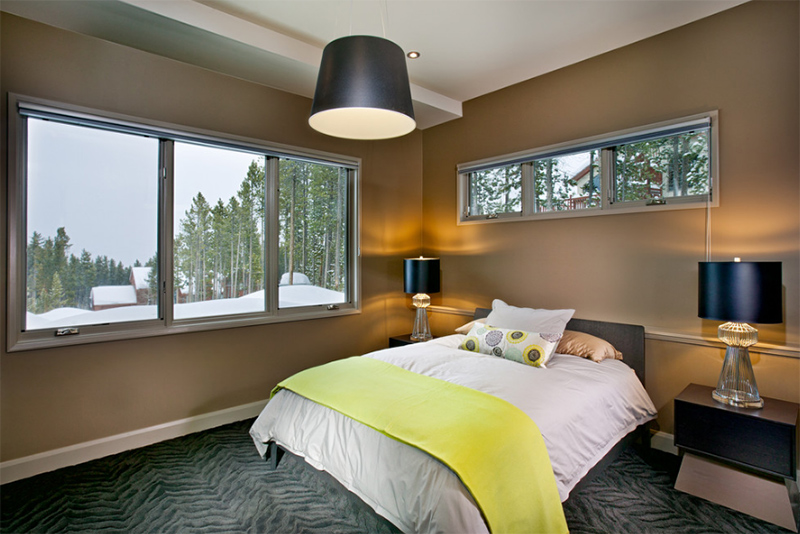 The carpet made a statement in this bedroom because of its texture and it is a good idea that the beddings were not overdone in colors and prints.
14. The New House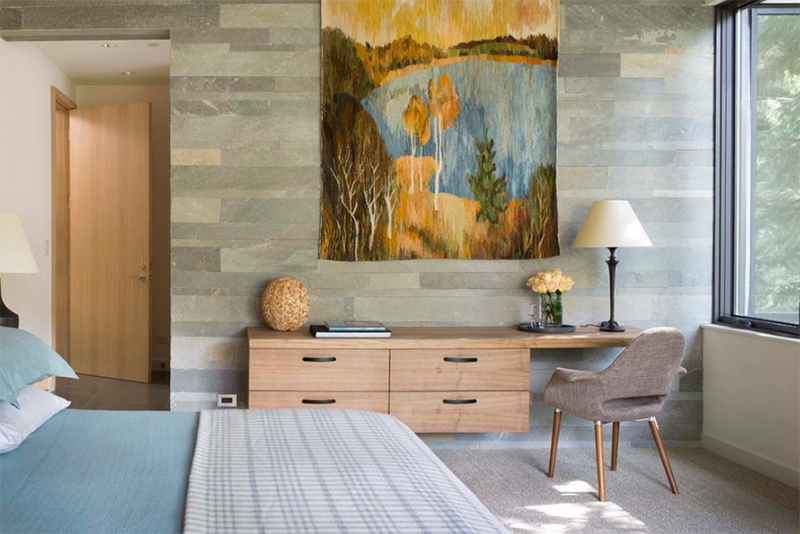 Another bedroom that used gray for the carpet but this one has a beautiful wall with stones.
15. Bedroom 3d render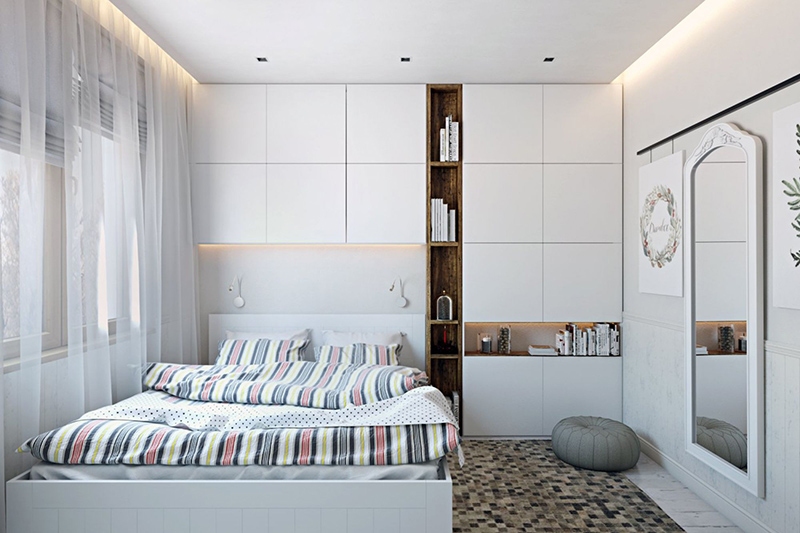 It is also a good idea to use a huge carpet like this one instead of covering the entire flooring. It works well too and yes, it bring appeal to this white contemporary bedroom.
16. Experience Floreat's Finest in October – The Medallion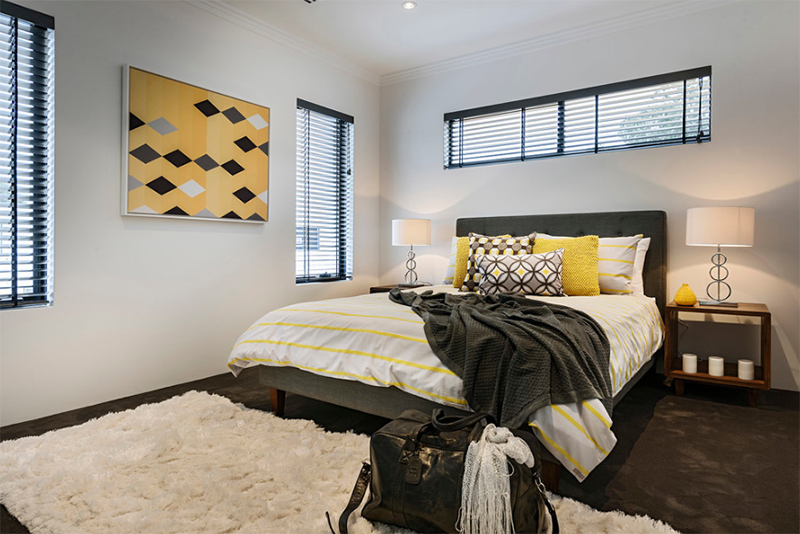 Dark carpet is used for this bedroom and to lighten things up, a soft area rug was added in it just near the foot of the bed.
17. Modern Downtown Loft with Mid Century Touches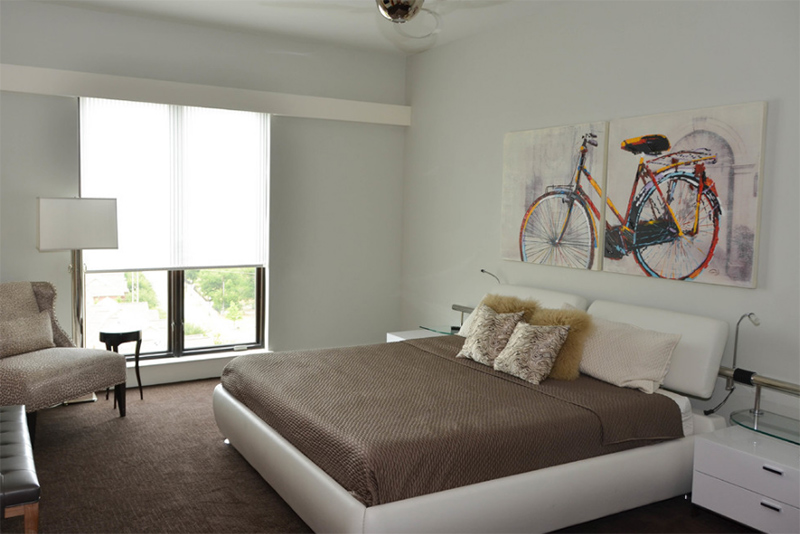 Above the bed is a painting of a bicycle and it brings some personal touch the space. It used gray not just for its carpet but even for the bedding too.
18. Chelsea SW3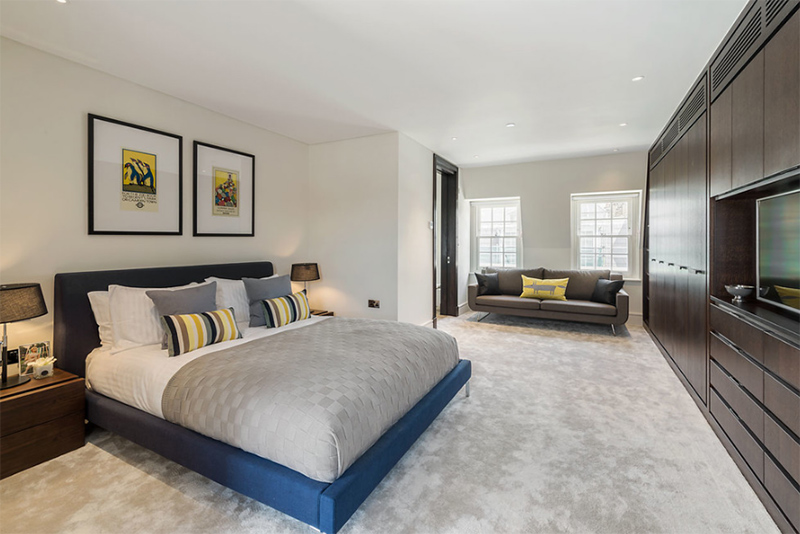 That carpet brings sophistication to this bedroom that has touches of yellow, gray and blue. Isn't this a stunner?
19. 4 Sterling Ridge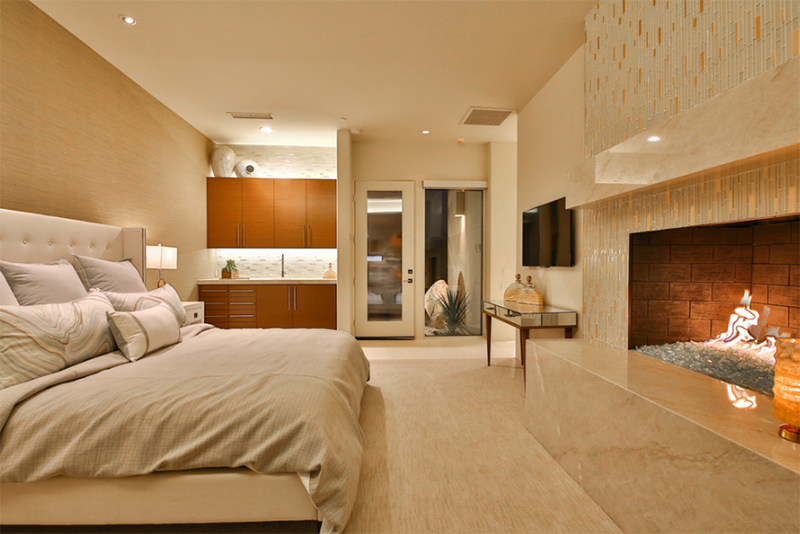 The huge bed faces the fireplace in this bedroom with a wooden cabinet set on one side of the wall. Looking great, right?
20. Doheny Estates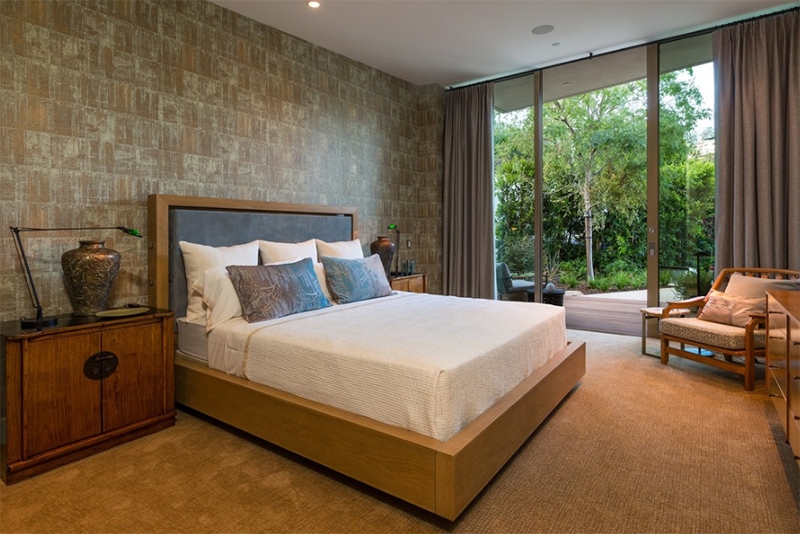 So many textures here from the floor to the wall but good thing that it has a sliding door that opens up to the interior and brings natural light into it.
21. Kangaroo Point Apartment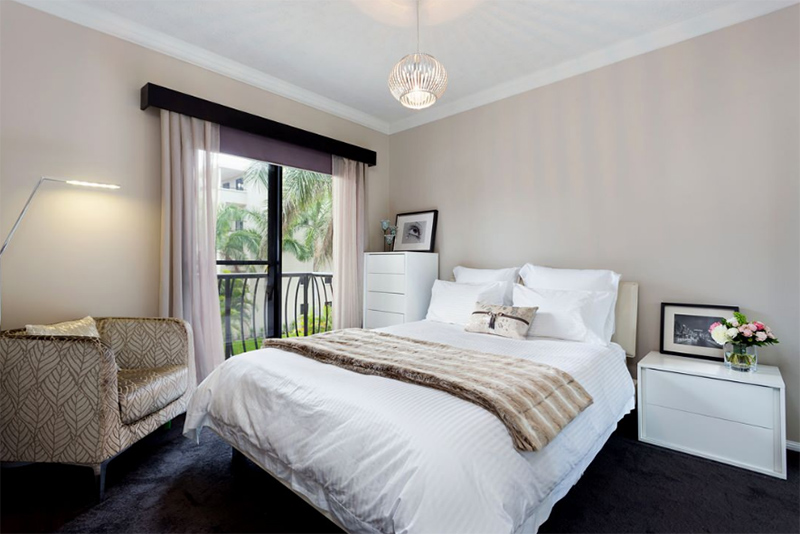 It is a good idea to use a dark carpet in this white bedroom because it enhance and highlighted the space.
22. Invue Penthouse Kelowna 3 Bedroom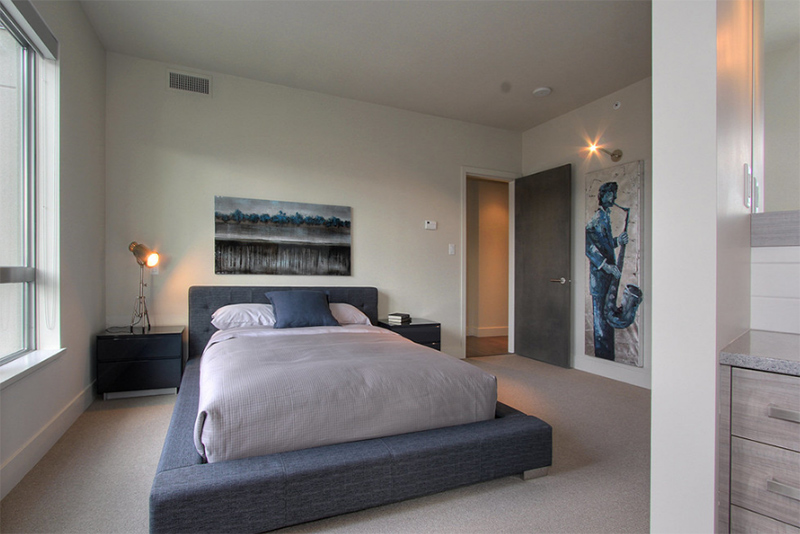 A simple contemporary bedroom that use a bed frame with a headboard. What I love here is how the painting matched everything in the bedroom.
23. Netflix and Chill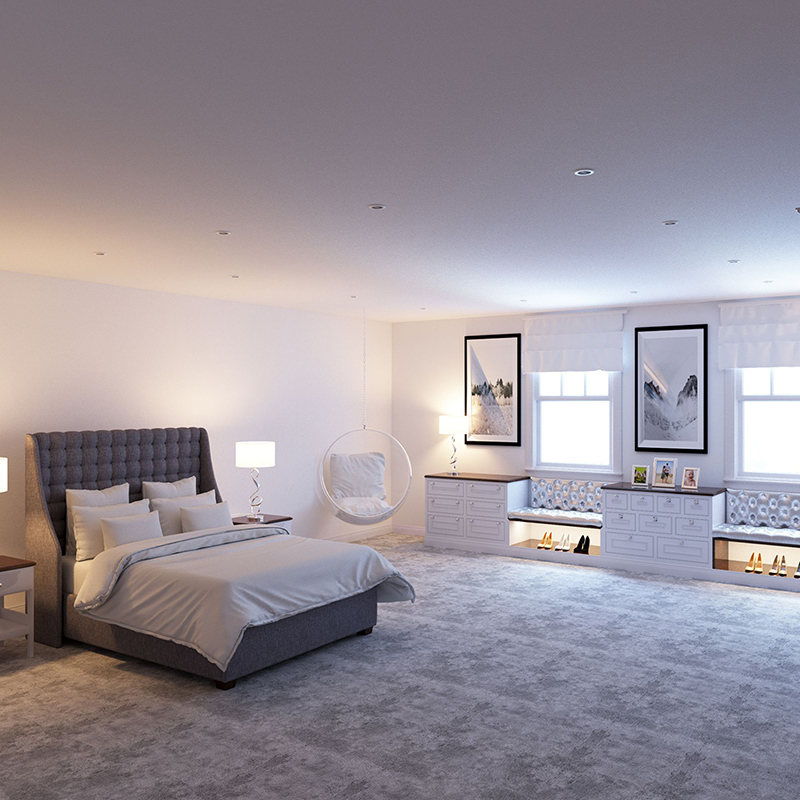 What caught my attention the most are the benches that have shoes storage under it. It looks very chic! Even the design of the bed is so chic too.
Beautiful, right? It just depends on the owner of the bedroom on what kind of carpet they would use when it comes to color and material. But whatever you choose, just make sure that it will bring more beauty to your space and it will also enhance the comfort level of your bedroom which is actually our goal for this. I like many of the bedrooms included in the list above and I hope that this list has inspired you too on how to use carpets for the bedroom. Or if you are thinking to add one, use the above images as reference. Just make sure that you know how to maintain your carpet to retain its look and quality for a long time.