20 Transitional Dining Rooms with Carpeted Flooring
I had been wondering what a transitional space is. For me, it looks a bit modern and contemporary but there is something different about it that I couldn't figure out. What I found out online is that a transitional style is like a fusion between traditional and contemporary materials, finishes, furniture, fabrics and others. The furniture it used would be simple yet sophisticated.
Most of the time, furniture used for a transitional space has straight lines while there are times that it has rounded profiles. What we will show you today are transitional dining rooms with carpeted flooring. You will be able to see how neat a dining space is when a carpet is being added to it. Scroll down and take a look.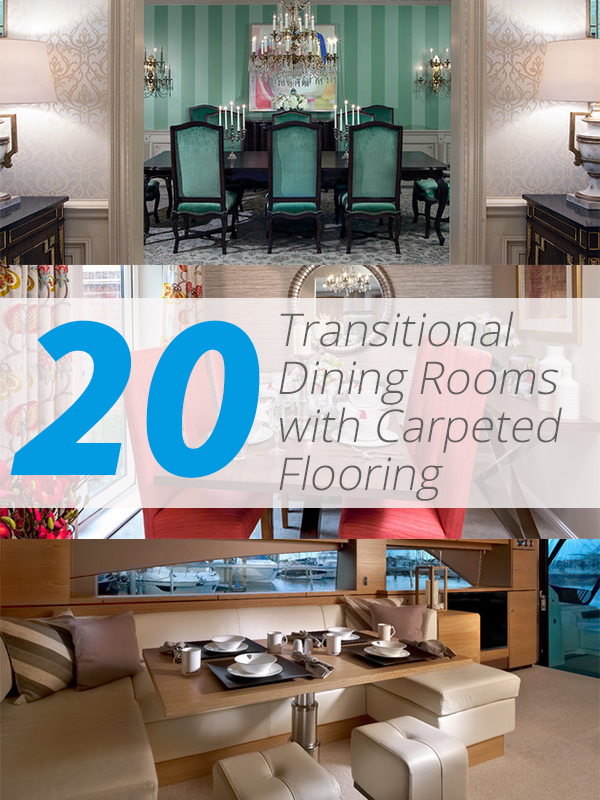 1.Glenview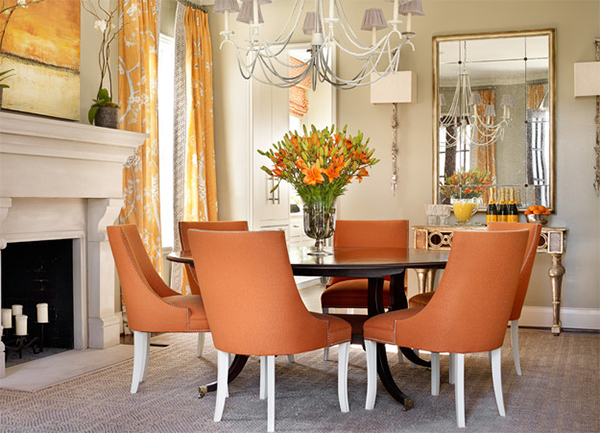 You can see oranges in this transitional dining area with a unique texture for the carpet.
2. House on the Flat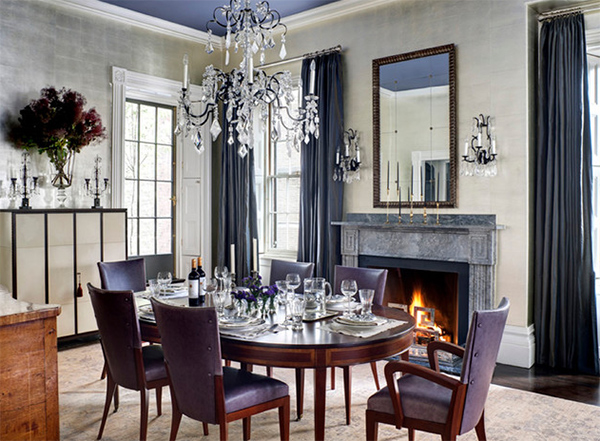 Feel the sophistication of this one with purple and blues!
3. Tudor Revival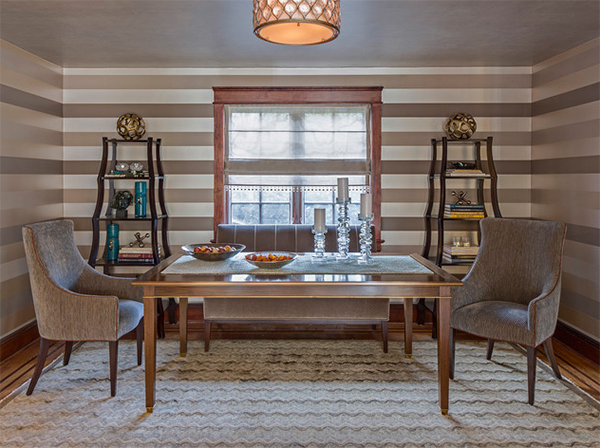 I like the look of this dining room especially the texture of the carpet and the furniture.
4. Fulmer Grange by Oakeve Interiors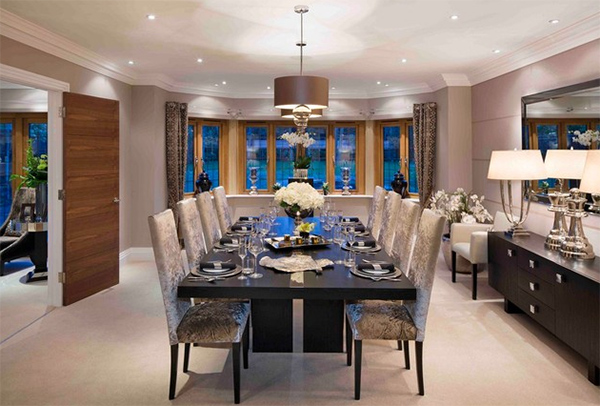 A sophisticated transitional dining room in London with a stunning table design and dining chairs.
5. Lillian August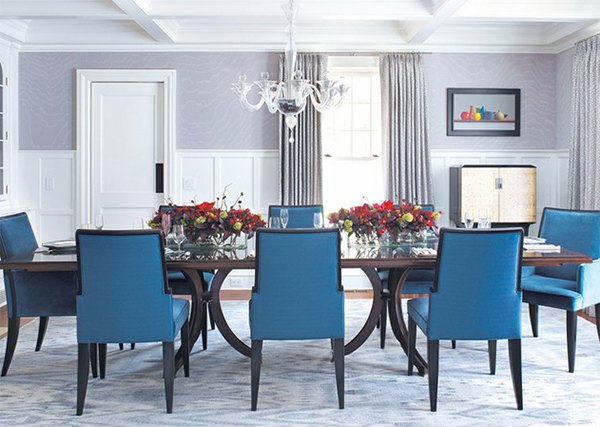 Bold and neutral tones are seen in this formal dining room. Blue is seen not just on the chairs but also on the carpet.
6. Dining Room Transitional Carpets
Lovely prints on the carpet and on the chairs!
7. Houghton Residence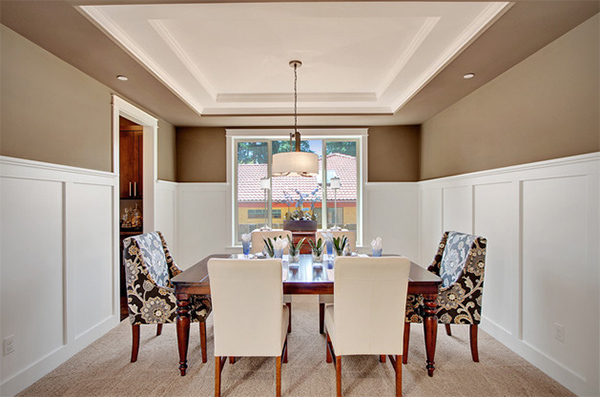 How about florals for the chairs? Using a carpet of this color did not over decorate the space.
8. Show Homes – Littlehampton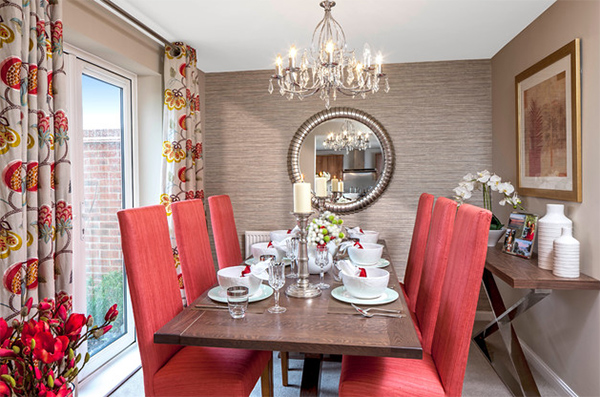 Lovely dining space with reds everywhere and a plain colored carpet.
9. Pattern Play Rooms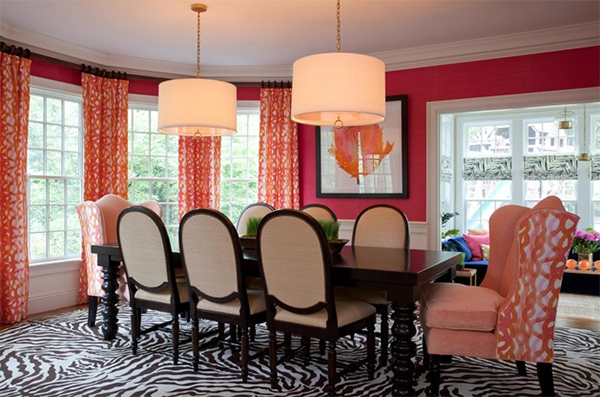 What about a zebra printed carpet for the dining room?
10. Chic Ashore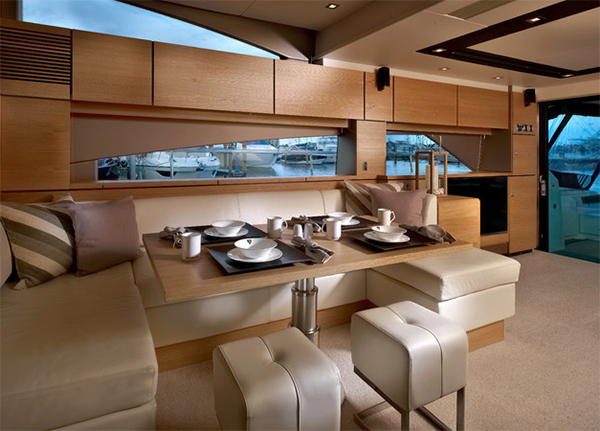 Love the warm tones of this dining area and the design of the windows are so unique too!
11. Rockville Contemporary Home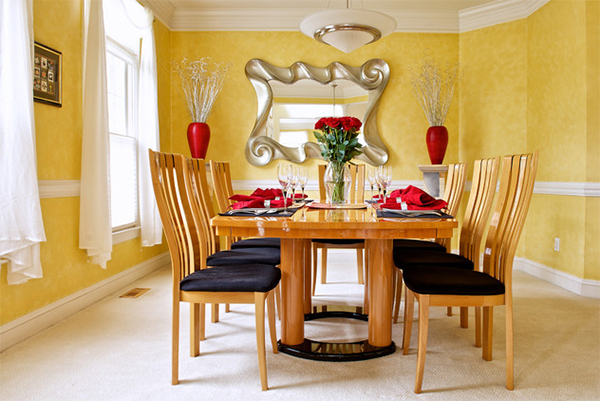 Lovely furniture designs as well as the decors and mirror. Happy colors are all here!
12. Mission Cove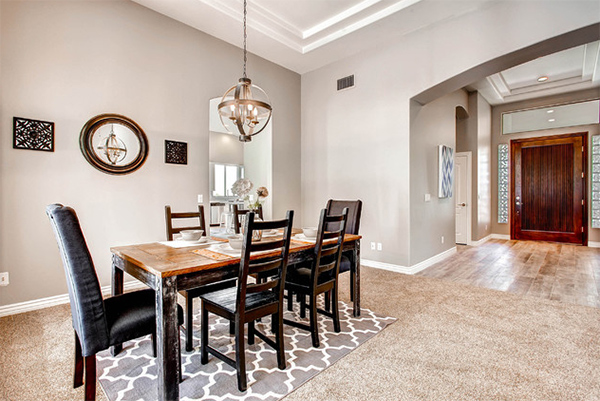 Look at this one! Aside from the carpet, it used an area rug too.
13. University Ave Project, Toronto, ON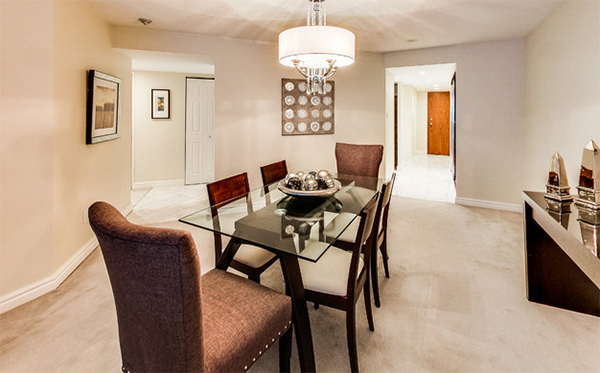 A spacious dining room is free from any other furniture that might crowd it.
14. Hillsborough Family Residence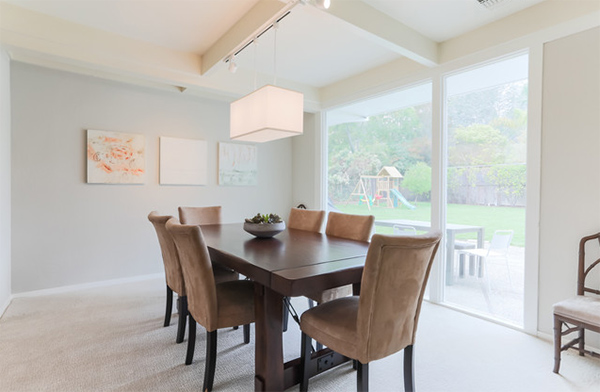 Using a light color for the carpet can let you use darker shades for the chairs.
15. Tea Swill Glass Island Light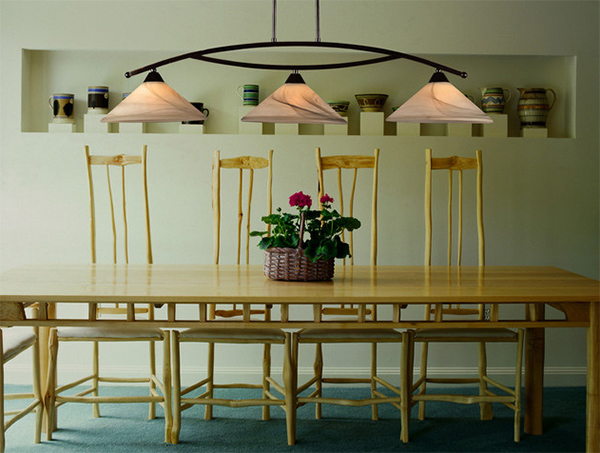 Aside from the lighting, the chairs look very interesting too!
16. Scott Basile Photography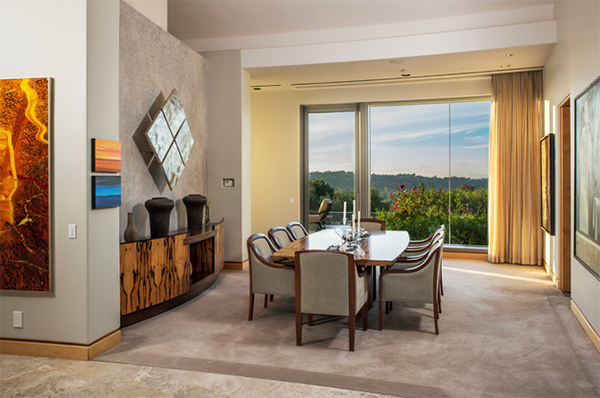 What a stunning view! But this dining room is also lovely too from the curved buffet table to the dining set as well as the carpeted flooring.
17. Rariden, Schumacher, Mio Interiors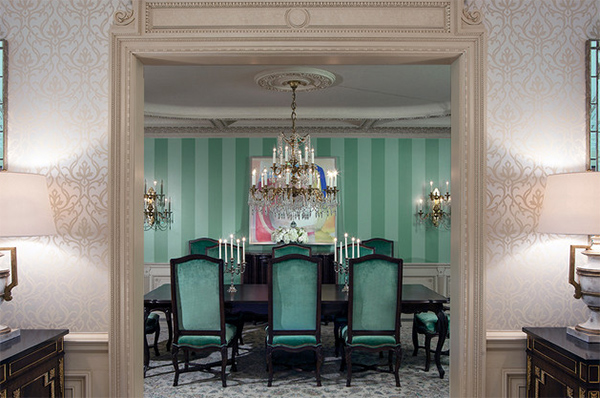 Don't you love the greens here? I do! As well as the luxurious lighting.
18. April 2014 Install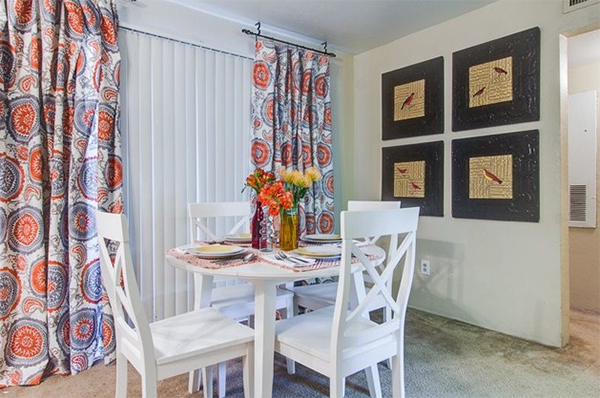 Curtains, wall decors and all! It does look simple but pretty.
19. Smith Residence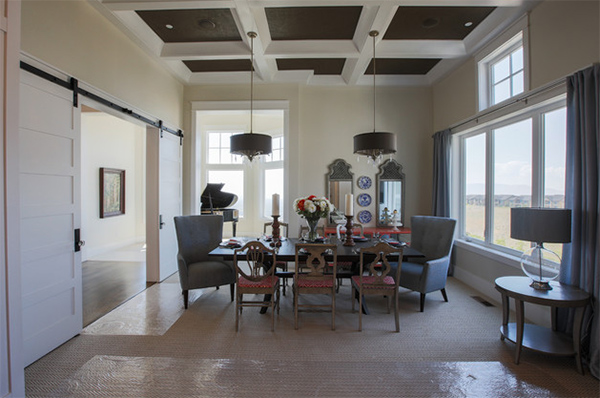 I honestly think that this one looks dark. But yeah, it is a transitional dining space with a carpet and unique chairs.
20. Woodrun Whistler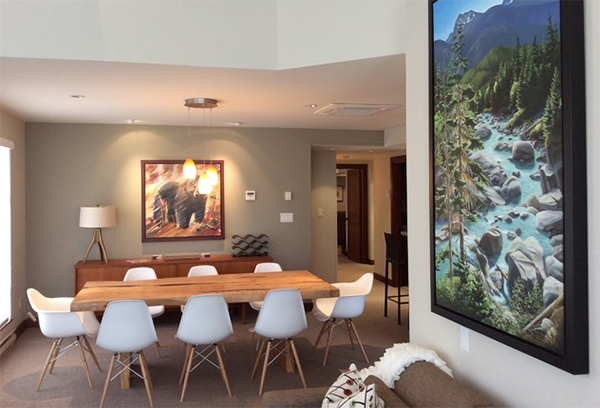 I can see more contemporary style in this space but the architecture does have a traditional touch.
What you can say about the dining areas above? Well, adding a carpet to a dining space will make it look more formal and beautiful too. You can see that in the images we have collated above. But if ever you decide on adding one, make sure you know how to keep it clean.