20 Awesome Red Accent Chairs in the Dining Room
Love red? Why not bring that color to your dining room too?
We feature a lot of spaces here in the site about different colored things – and today is that kind of day. We have a list that will be showcasing a couple of dining rooms that use red chairs as accents – or that special kind of seat in the entire arrangement. We see a lot of combination in chair designs or chair colors in a dining set and I think that using a red chair or any color different from the most chairs there are makes a whole lot of difference.
So, below is a list of 20 Awesome Red Accent Chairs in the Dining Room that will somehow give us an idea that we can always opt to get cool or fun in our dining set! As much as it is cheaper to buy an entire set for the dining room, why not go outside the box and choose different ones and make your space interesting and stand out – that's what the home owners of this house did – check it out!
1. Fisher Island Residence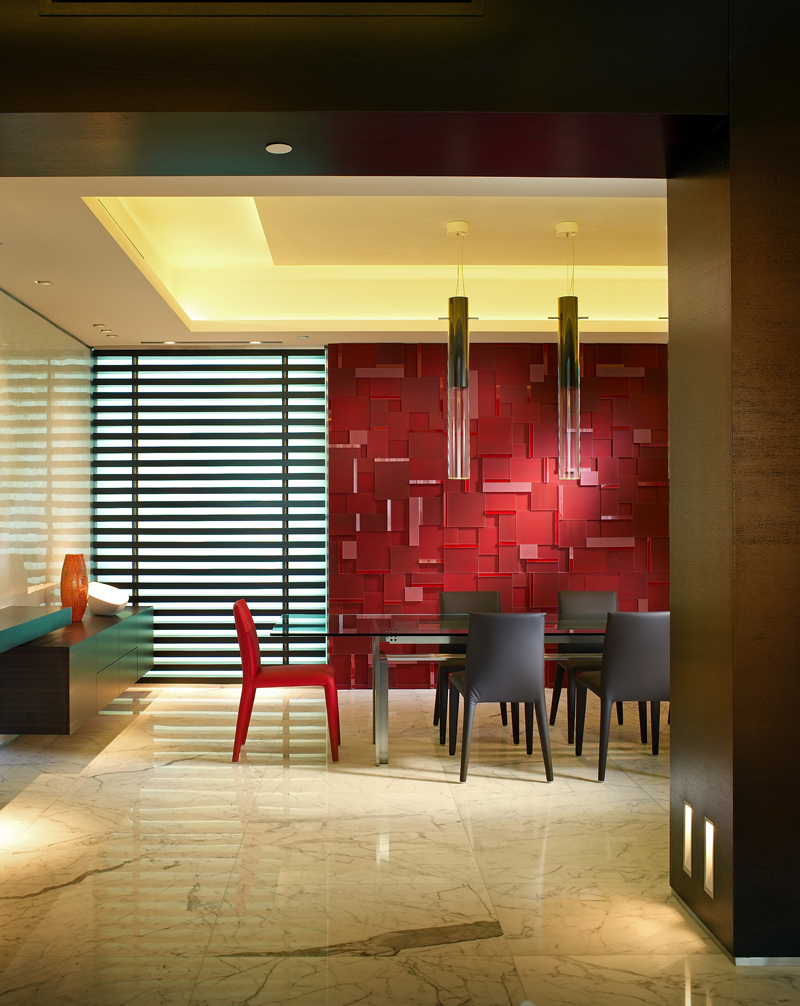 Whether we love this set up or not, I think that this one is quite interesting and very modern. The red mosaic wall is the most interesting part and I think choosing a matching chair for the ends of the dining set is quite a bold move. You sometimes can't have enough interesting things inside your space.
2. Harper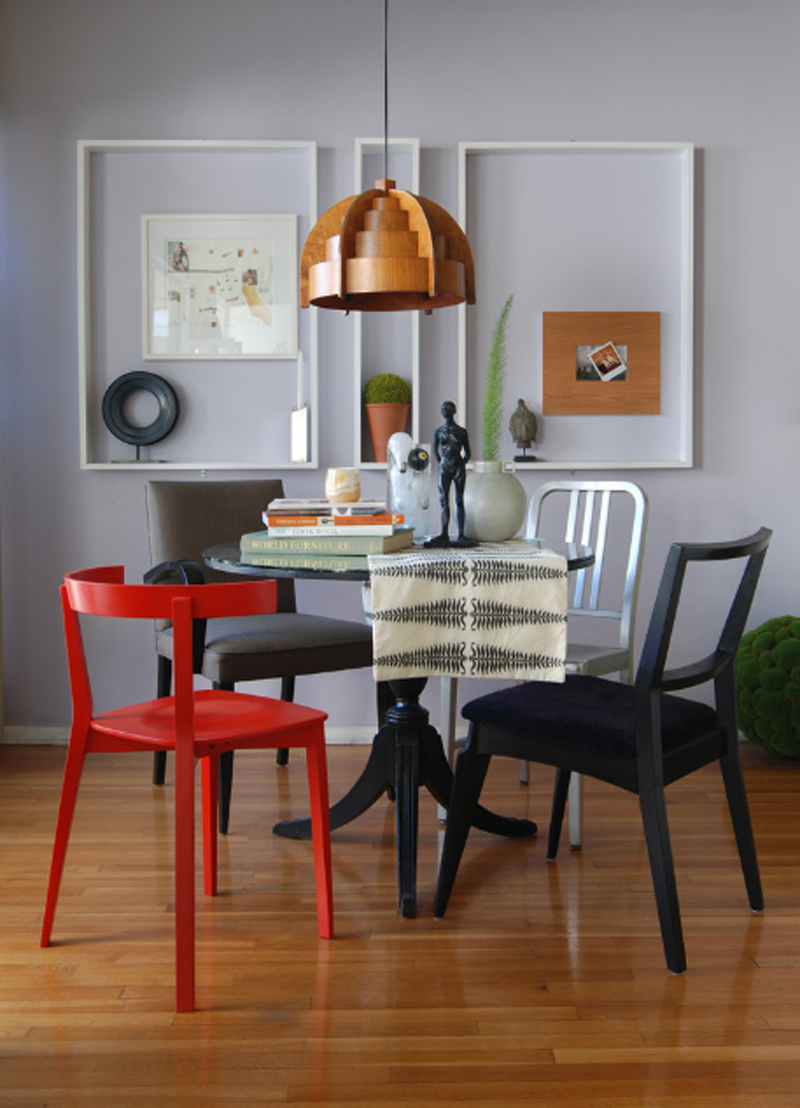 Talk about a different chair for each person of the house! I think that this could be cooler if the back story of this set is that they asked each one of the family member to really pick one chair for their dining set and everyone picked a cool and unique one; I think this move is so cool, I think we should all do just this at our own homes!
3. Madison Square Apartment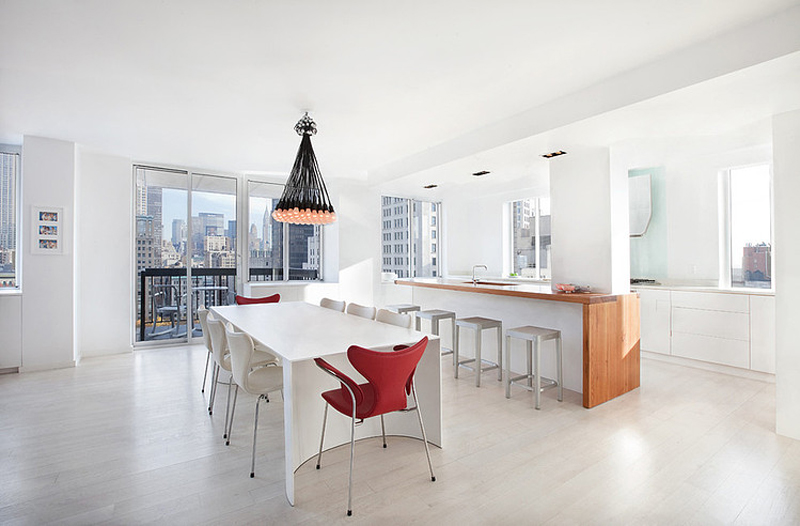 I truly am continually amazed by people who chooses white for their interiors – I mean like most of it. What's nice though is that they somehow incorporate other colors or material that add to that whiteness and makes a cleaner look which turns out better.
4. Plochmann Lane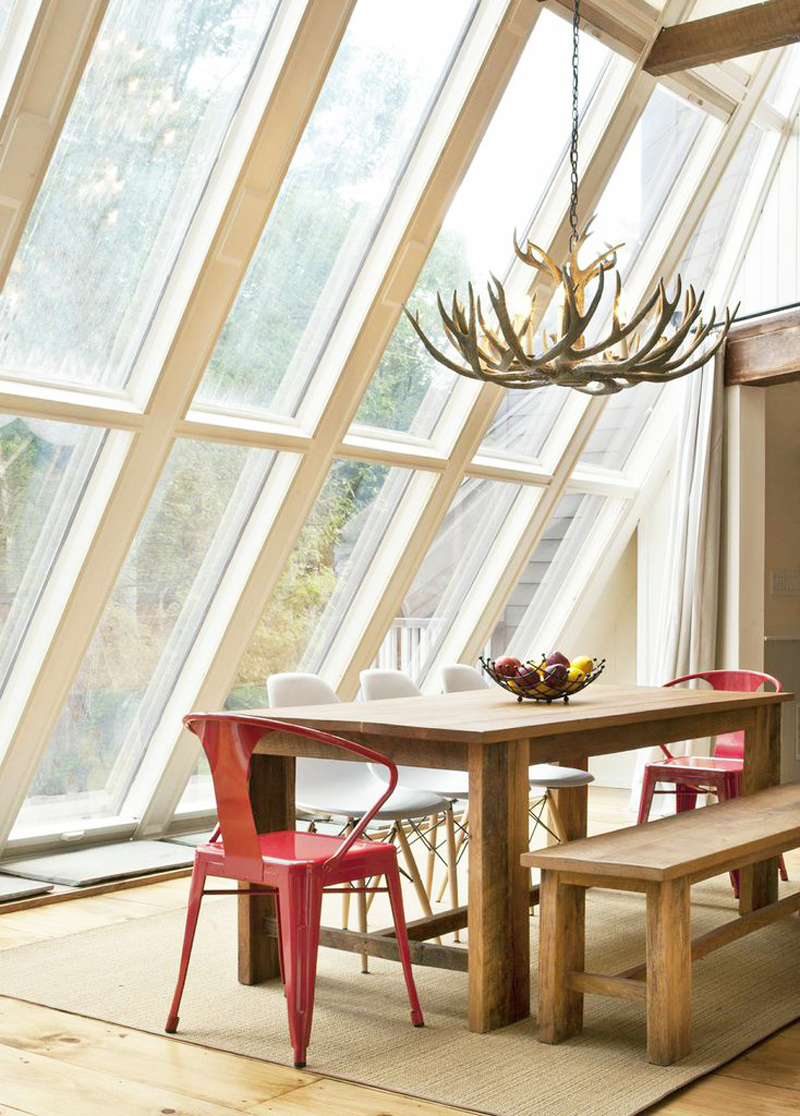 I personally love the choices they made for the seats – it's mid-century, a bit eclectic and somehow vintage. This is quite interesting because even when you actually put different things together, they still somehow turn coherent, and it's a wonderful outcome to say the least.
5. Solana Beach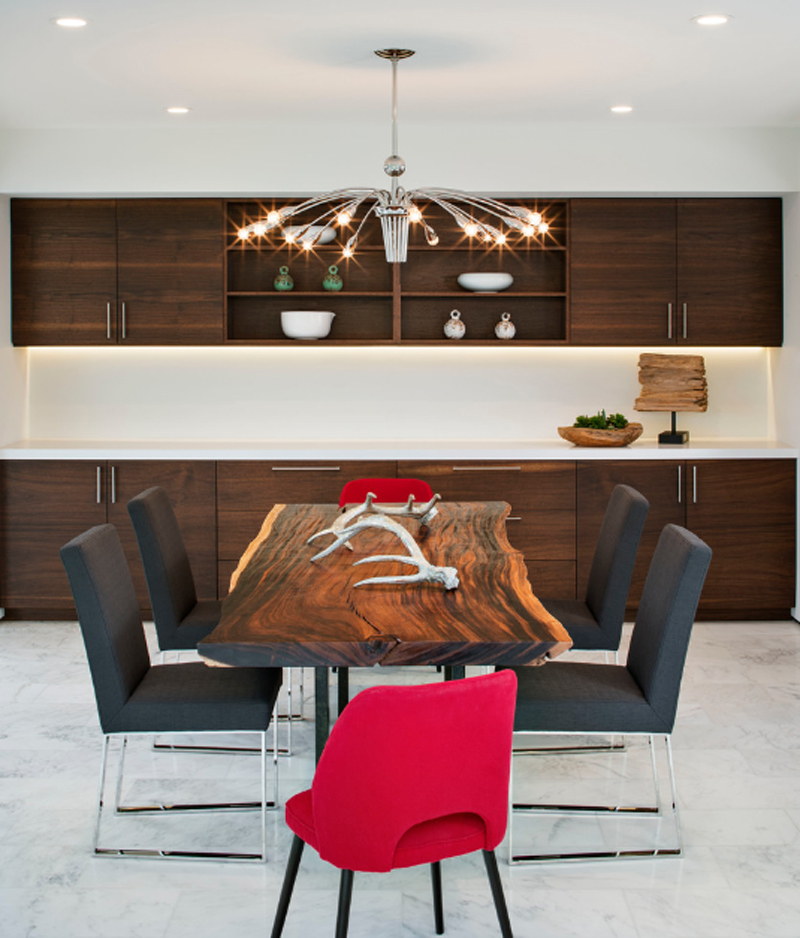 The chairs in this set is a bit too formal for the table – I mean, it works, especially that it's a bit of a darker shade of brown and they somehow made sure that the cabinets and countertop look polished.
6. The Home of Romy and Ilya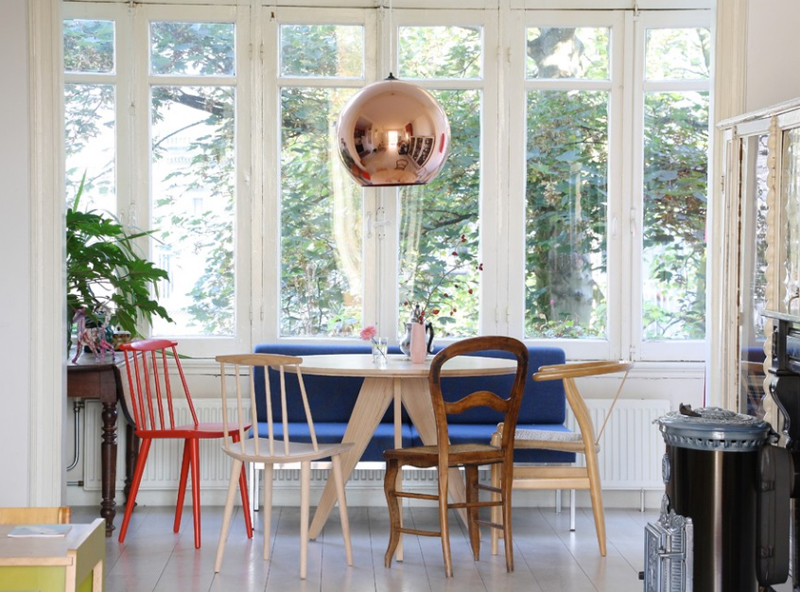 The large ball of a pendant lamp above the dining table is quite marvelous! It's so shiny, people can practically use it as a mirror! This is another example of a dining set that went for the cool and unique way of adding chairs to their set.
7. 19th Century Belgian Home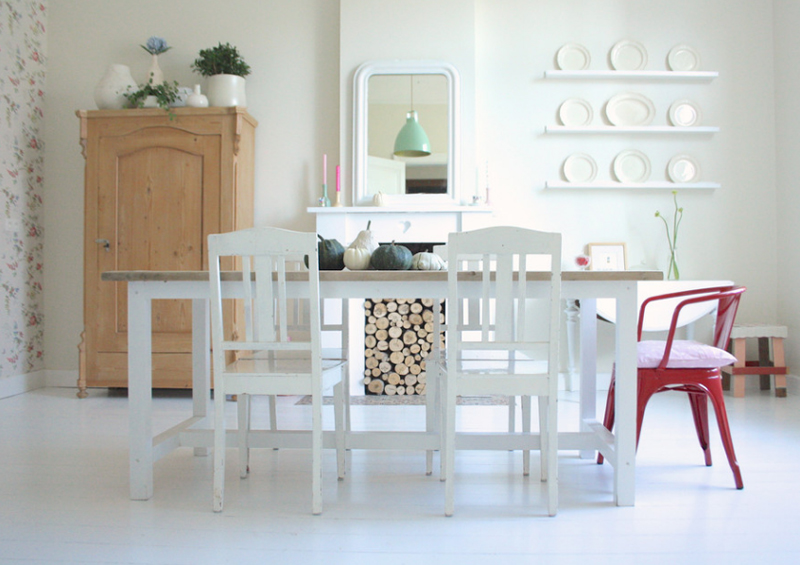 Seen the red chair from one of the photos above? I think it's nice that they picked it as a corner chair, I just wished they got it a partner for balance, but then again, uniqueness is something else.
8. Circle Drive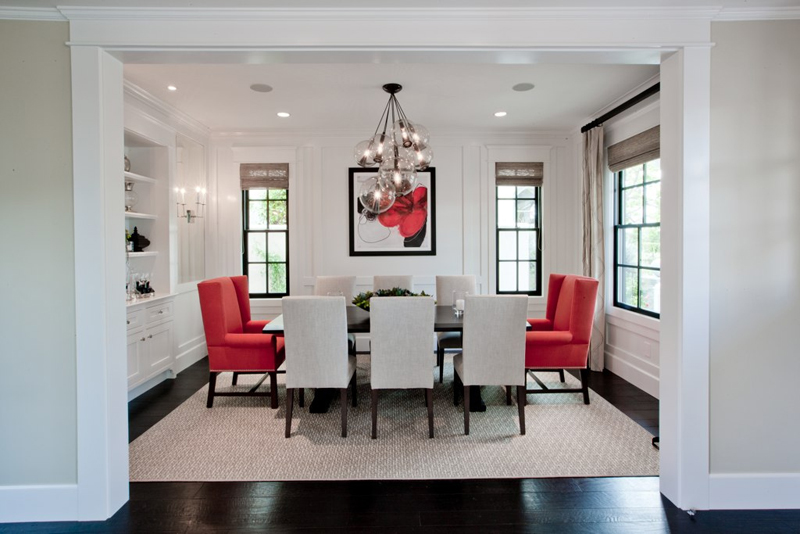 This is one formal dining space that sure looks homey as much as it is stunning and sophisticated. It's actually borderline classic and contemporary; this is one sample that style and comfort could really come together.
9. Camino Colibri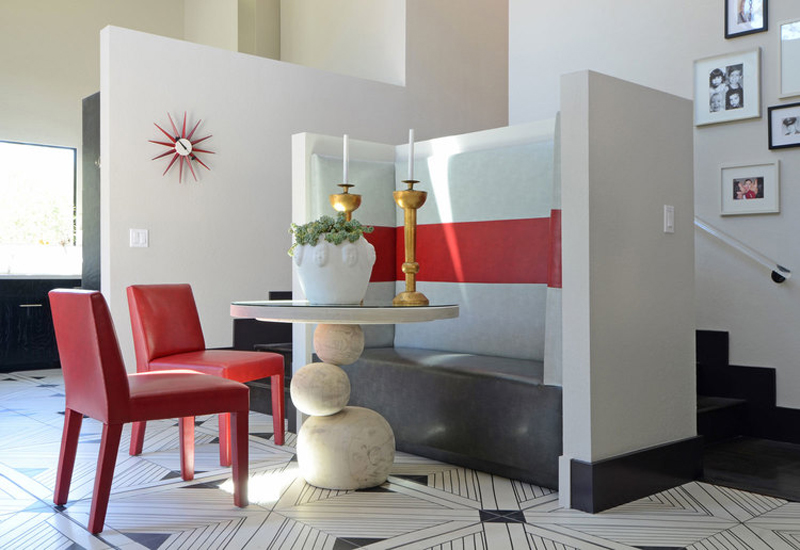 For me, this is one cool and unique way of making a dining space in the house. They actually made use of the wall that serves as balustrade for the stairs and well, it's both multi-purpose and neat!
10. Crestview Custom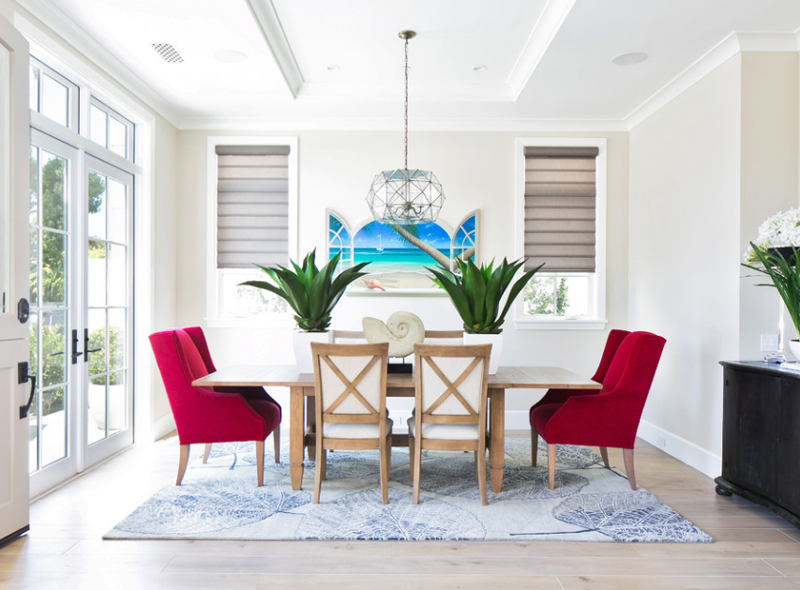 Using comfortable arm chairs for the dining set is not something I'd consider doing, but more and more people actually pick this as a choice because they actually want to be really comfortable while eating with their families and friends!
11. White Brick Mediterranean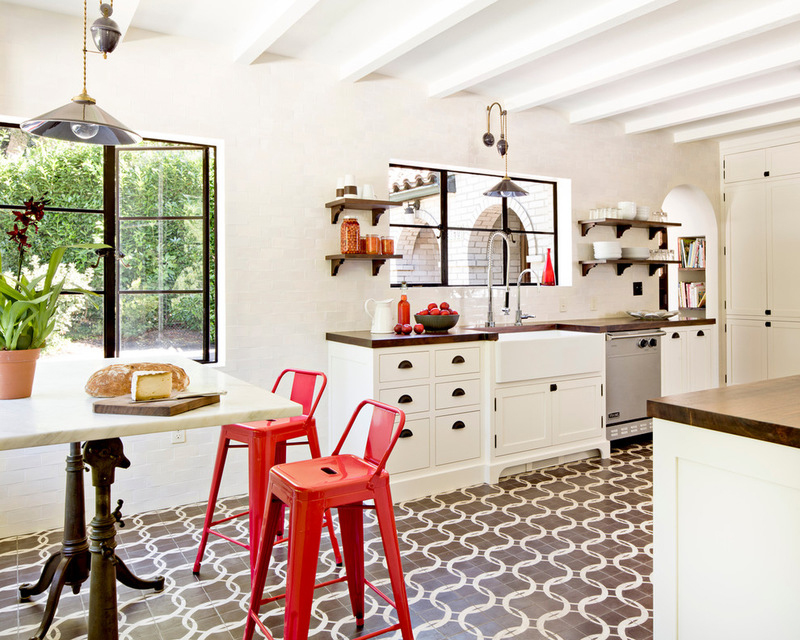 Vintage chairs like this two is one of the coolest things to come in furniture design. Obviously, these are remakes of the original ones that people used to have in saloons or bars in those times and I think that the time when designers recreated these made a whole lot more sense in furniture design – like bringing history to our homes!
12. Palma Plaza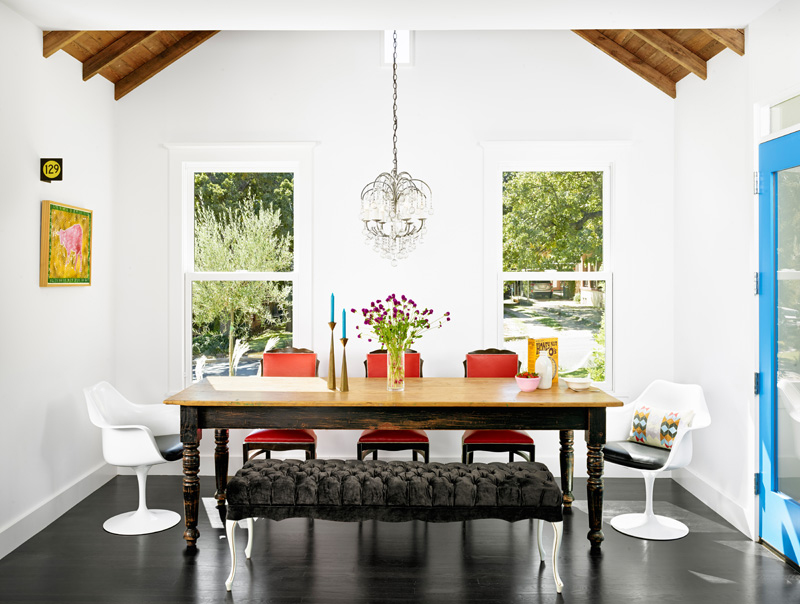 I was talking about vintage chairs before this and here we are again, given the prettiest mid-century and vintage chair designs there is. As much as furniture design is basically a remake of another remake or original, these things are just so pretty, people love them!
13. Vintage Vernacular
Too much vintage in this list, I should say! The color combo in here is in fact vintage, but at the same time Asian. Do you actually get that vibe too?
14. Wicketts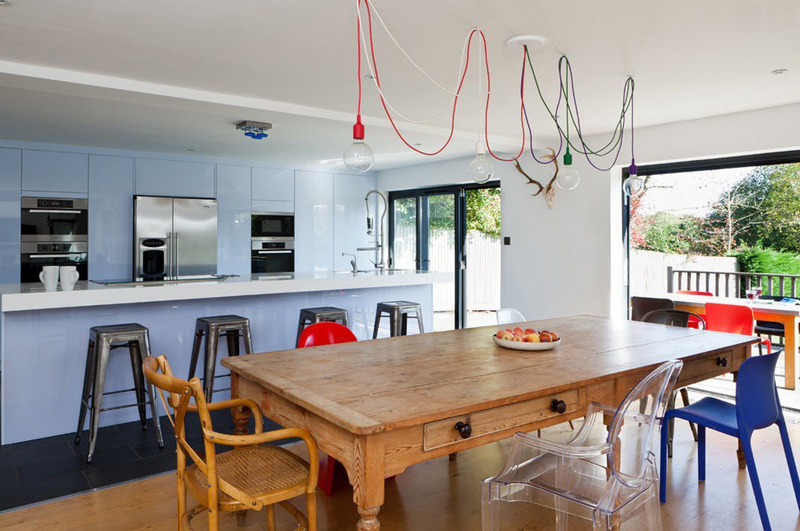 Take me back to when Interior Design somehow looked like this. Furniture and arrangement in total scramble but still works as a whole – both for the users and the space itself! Even the string lights make sense for me too!
15. New York Living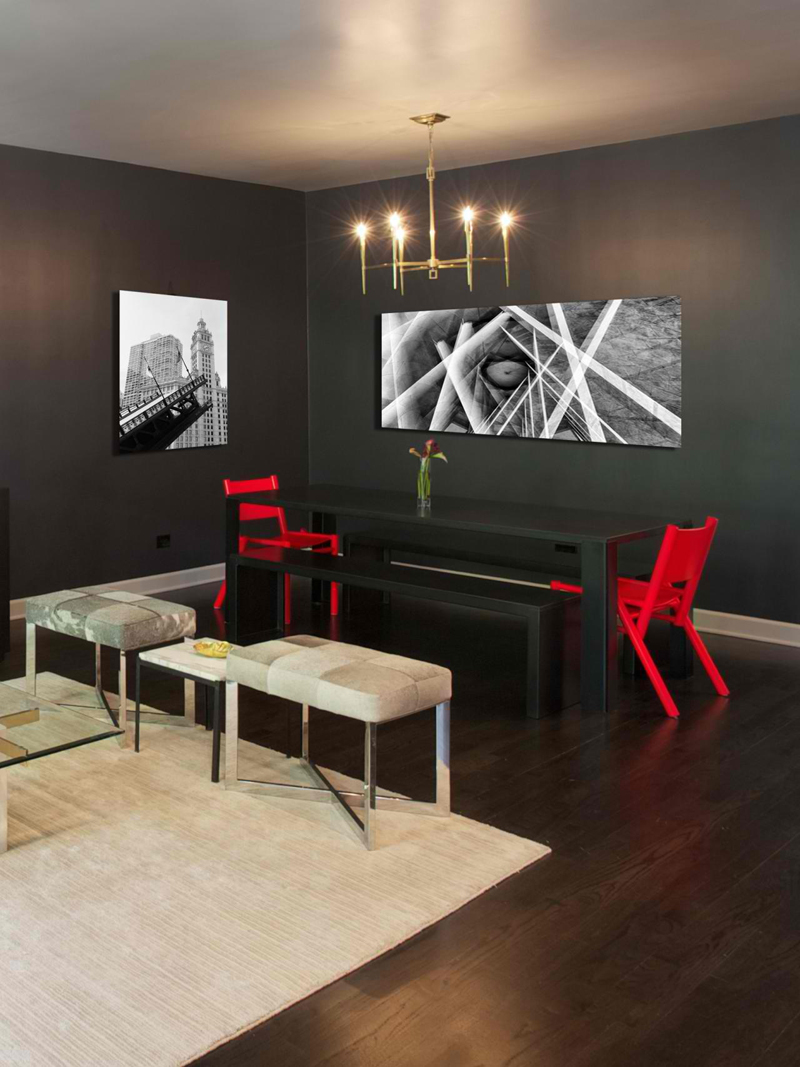 The colors present in this dining area is just simple – they complement each other and somehow makes each one in it work for each other. We all know that black, white, grey and red just makes it easier for each other to really co-exist. I think they love each other too much not to match all the time.
16. Country Ranch Living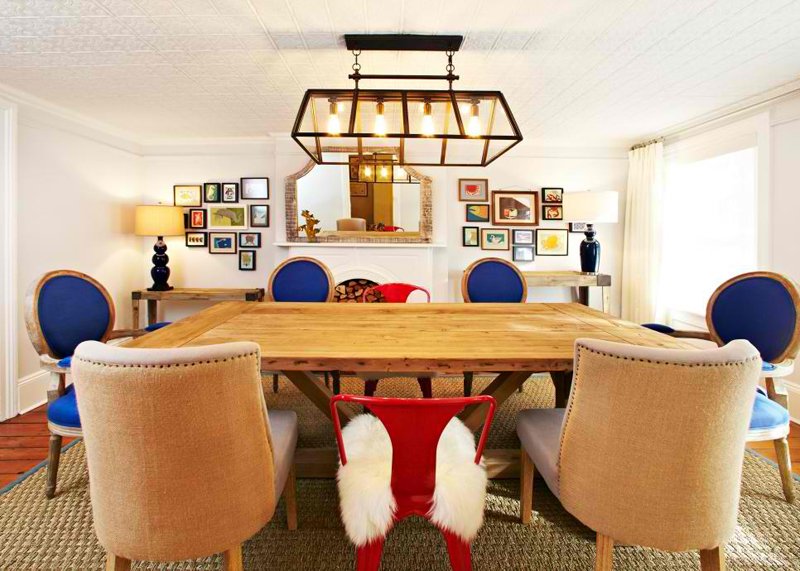 I love the fact that they have chosen comfortable and pretty chairs for this dining set – and adding bit of love with the fur and natural weaves for the area carpet! I love the colors present in here, it's just so nice and cozy all at the same time!
17. Transitional Boston Home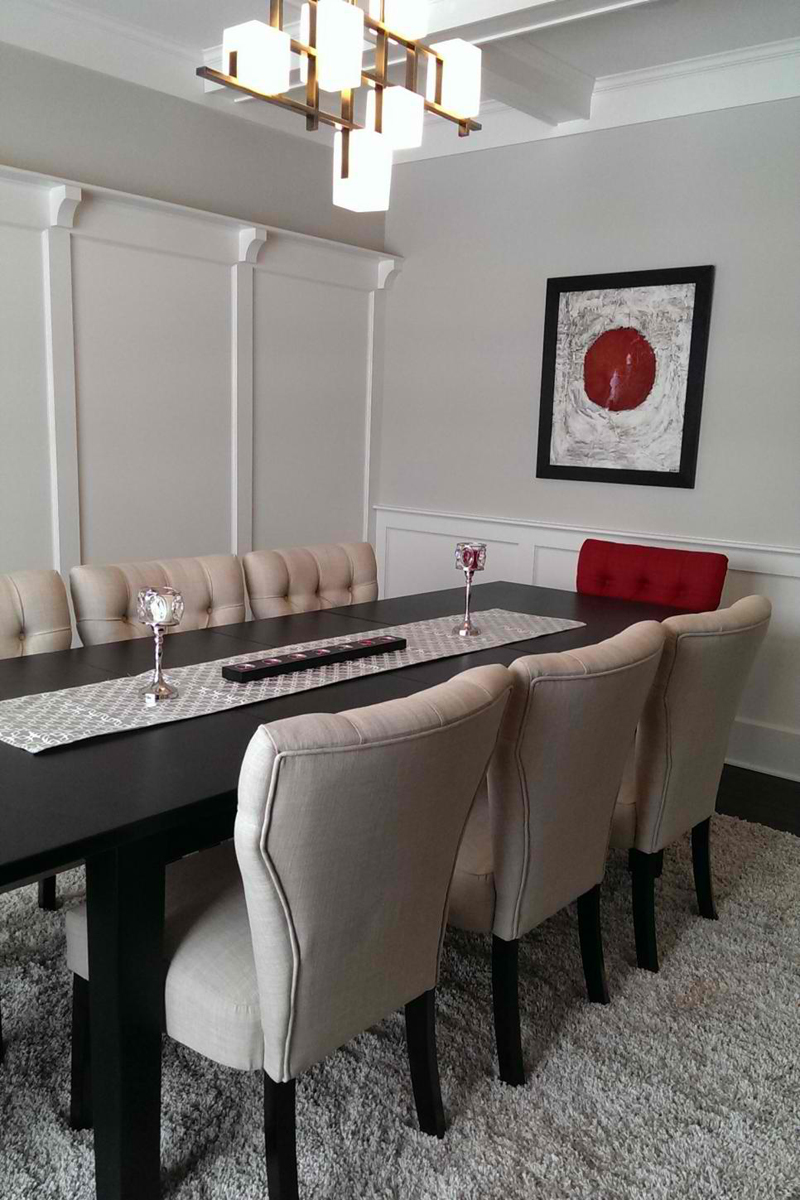 The picture on the wall somehow resembles the map of Japan. Pretty neat – simple but real interesting. It gives you a couple of things to actually think about. Just like the flag and the picture, the red chair at the corner of the table serves as the dot that holds the beiges in here altogether.
18. Thirty Farnham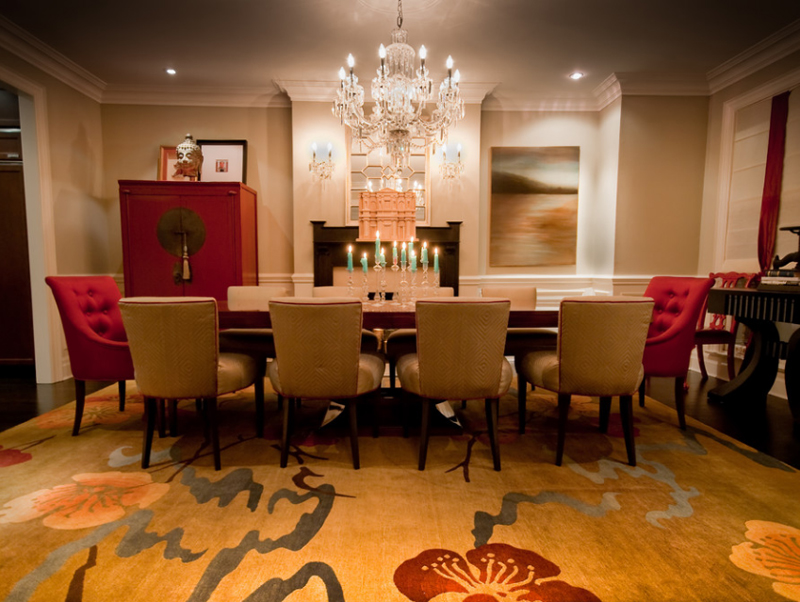 An Asian-inspired dining room that somehow shows us what a usual Asian meal could possibly look like – comfortable, easy but somehow strict.
19. Mid-Century Marvelous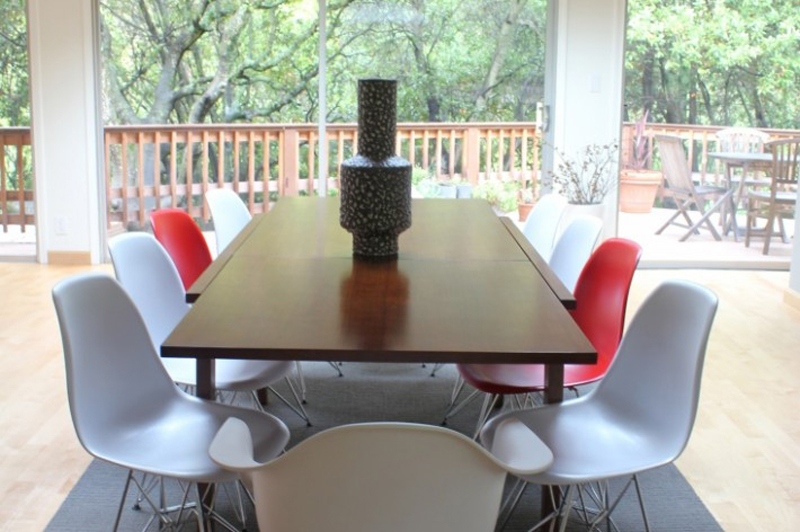 I love how they played the idea of having two different colored chairs and not have them at each end of the table; pretty cool move, I should say.
20. Fisherman's Wharf
And for our finale photo is a dining space that has an incredibly long table that surely serves a couple of people. This space is great for get together and dinners that some families loves to throw for their other relatives and friends. The detail on the red corner chairs are cool and actually unique.
Well, there you have it guys! A list of 20 Awesome Red Accent Chairs in the Dining Room that surely goes well with the 20 Fab Red Accent Walls in Dining Rooms, Both these lists would definitely work well for people into red and believes that red is actually a lucky color as most Chinese people say. All in all, I think that these lists deserve to be shared to your friends, so go ahead and do just that!