25 Ideas on How to Add an Archway in the Dining Area
Have you seen how archways look like in dining spaces? Take a look at this list.
While most modern homes no longer use archways, some homes that were designed years ago still have this feature in the architecture of the homes. But yes, some modern homes still add archways too for the interior. Yet, that is a rare design already since most homes have open layouts and no longer use doors or archways. Archways were widely used and could add a beautiful soft detail to the house especially if it is being divided by many walls. We can see that in the list we have created today.
Archways is a passage or an open doorway with an arc design. It could have moldings or has decorative finishes on it like stones, bricks or tiles. For today, we have collated dining areas with archways. If you are looking for ideas on how dining spaces would look like with archways, then this is the list you need. Most of the time, it can be used to separate the dining space from the living or kitchen areas. The list we have below features various themes and styles for the interior. Come take a look.
1. French 2012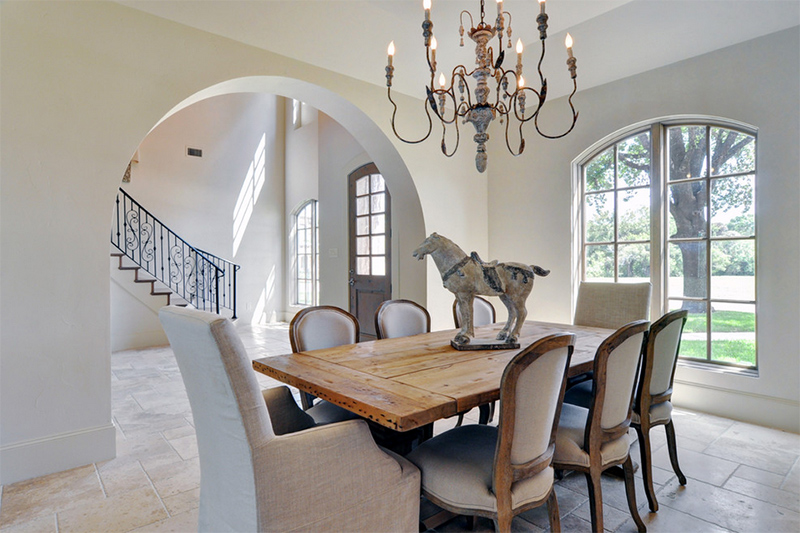 A French style dining space can be accessed through an archway from the stairs and other areas. Note how neat the area is with a wooden dining table and a beautiful white-washed horse centerpiece.
2. Trimmed to Perfection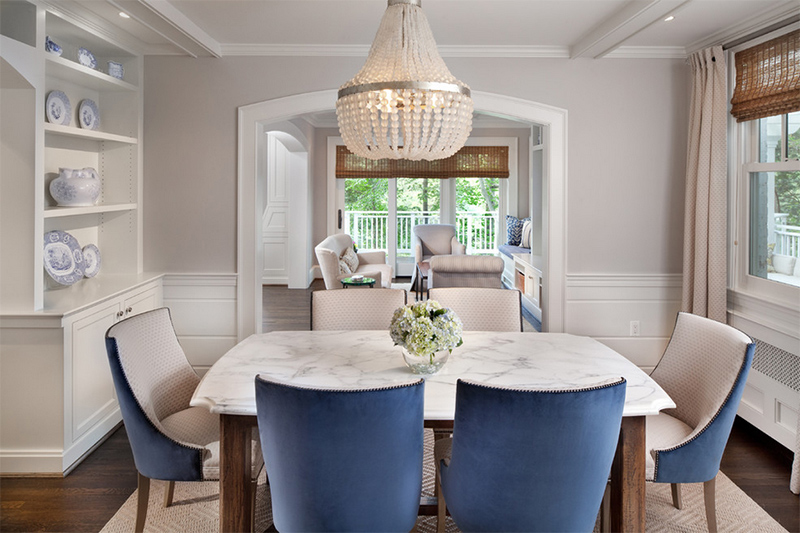 I like the design of the chandelier using beads which gives this dining space a subtle cottage and beach-themed appeal. White flowers sit on the table that adds more appeal to it. It is also good idea to use blue chairs too.
3. My Houzz: Traditional Home With Cottage Flair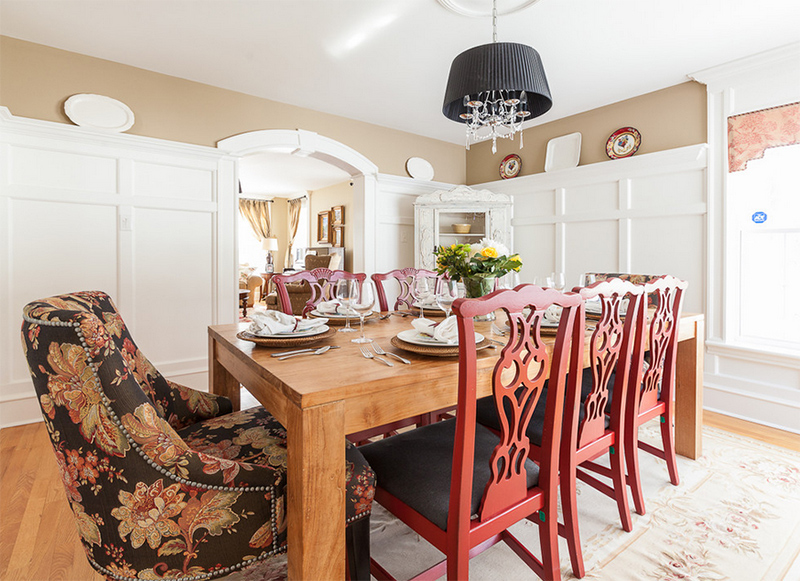 Notice that the end chairs has a different design while red chairs are used for the sides. Take a look at the archway with a different style that goes well with the walls.
4. Representative Project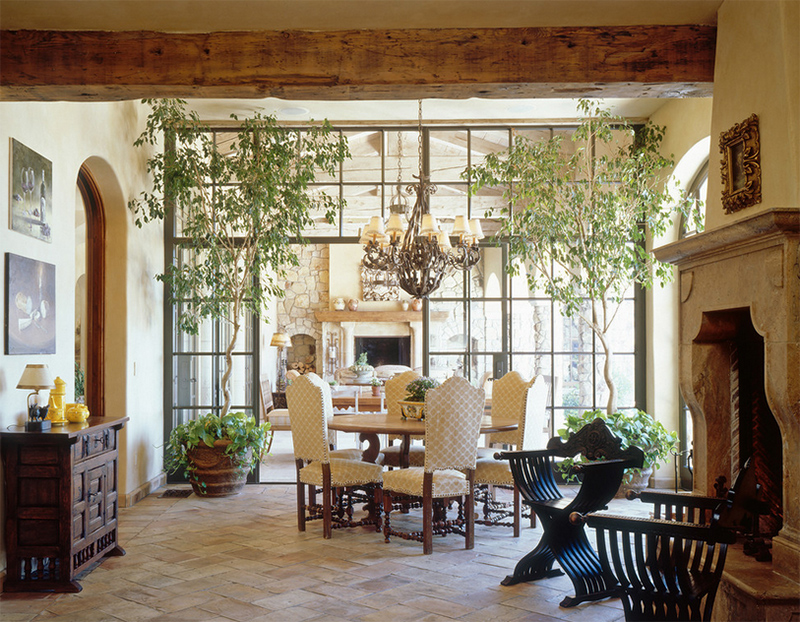 A beautiful traditional space has glass divider with a swing door but aside from that, it has an archway on one side too. What I like here are the tall trees as well as the design of the chandelier that looks very whimsical.
5. Emerald Bay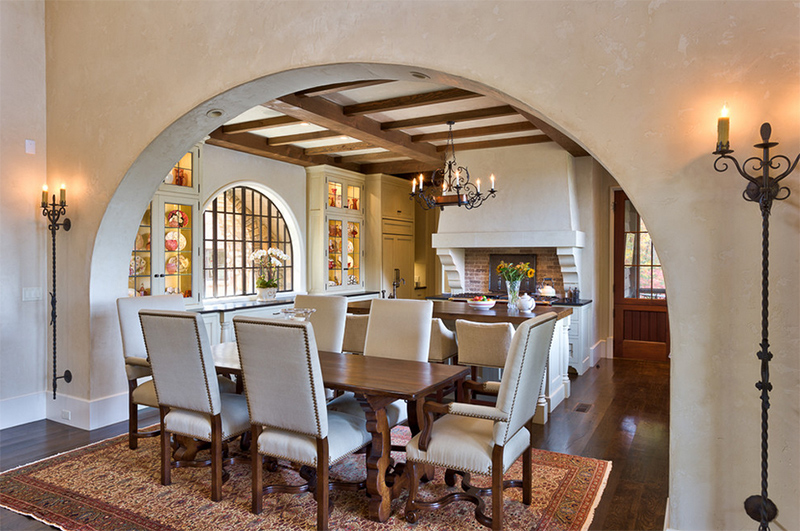 Separating the kitchen and dining is an archway. Traditional looking chairs surround a long wooden dining table.
6. Tuscan Custom Home on Golf Course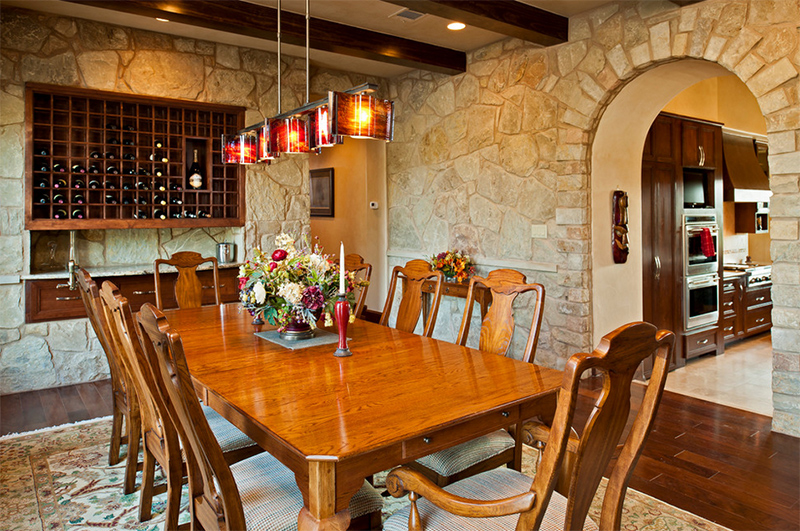 Stones cover the walls of the dining area as well as on the archway. On one side of the wall is a wooden wine storage. Notice the beautiful effect of the lights above the dining table.
7. Seven Oaks Showcase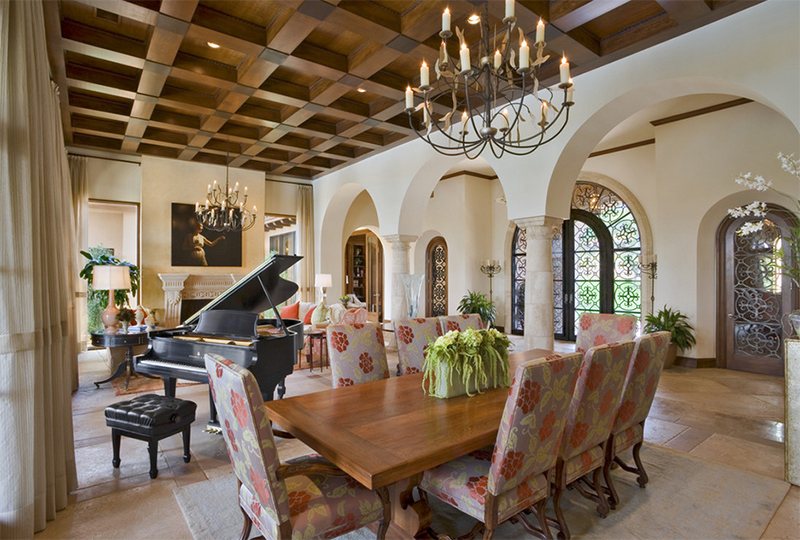 An open space living and dining area has lovely classic archways that stands on intricately designed columns. Floral dining chairs surround a long wooden table. And I love the ceiling design!
8. West Seattle Craftsman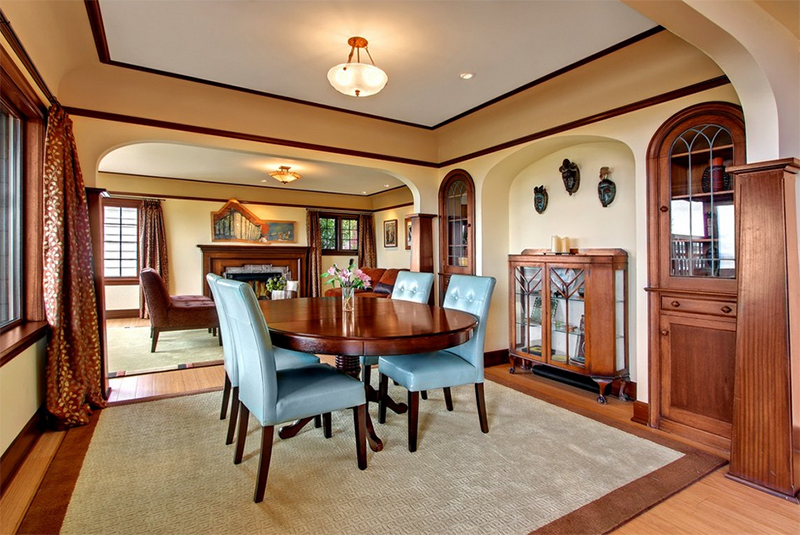 Notice here that aside from the long archway, one side of the wall is depressed with a similar arc design. A console and wall decors are added to it.
9. Amelia 1124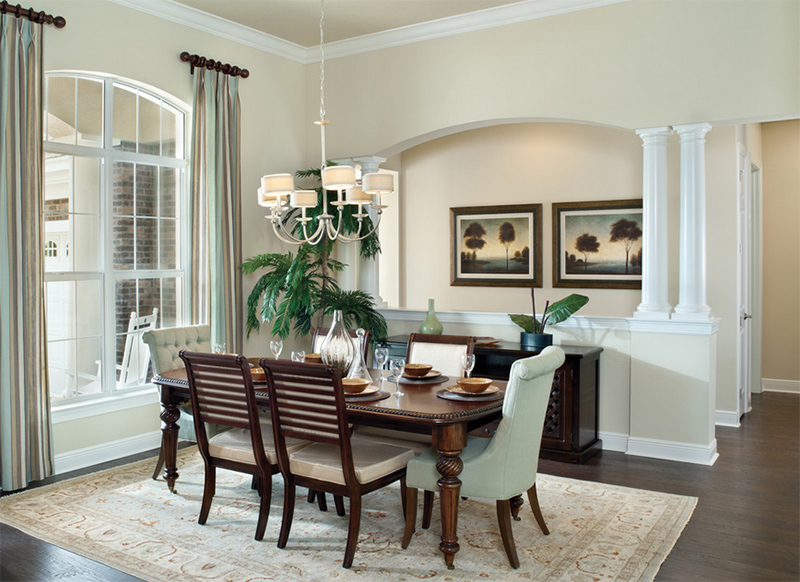 For this one, it used an arc for the area that divides the dining room from the hallway. The French windows has an arc above it too.
10. Shore Vista Residence Dining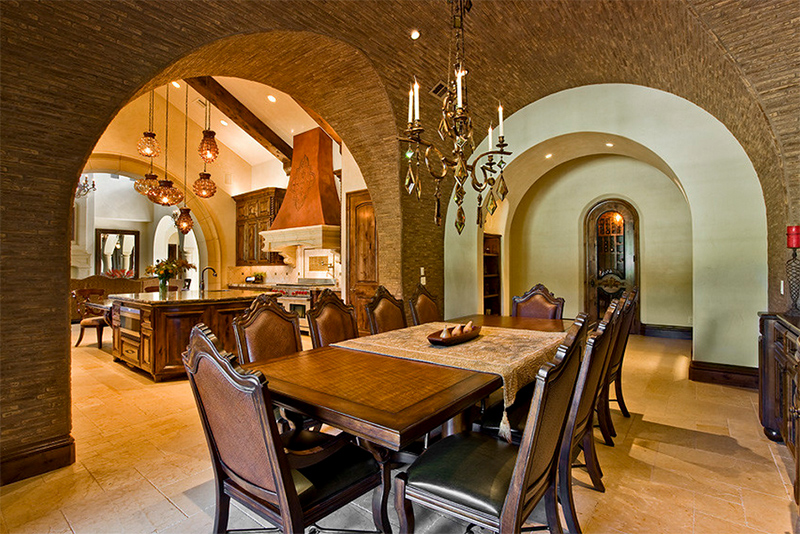 Traditional dining set is seen in this space where many archways are added. I can tell this is indeed a classic home.
11. 25,000 SF of Luxury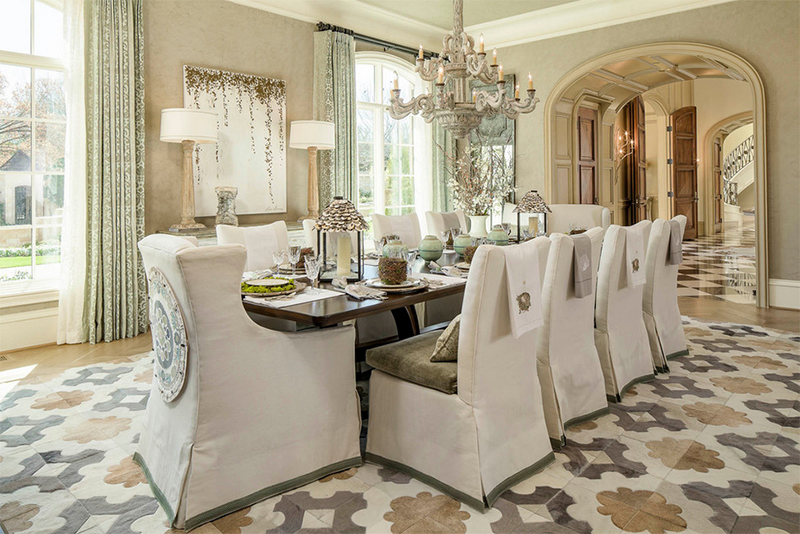 A decorative chandelier is suspended above the dining space where chairs are all covered in white. I like the design of the carpet they used here.
12. Jeffrey Johnson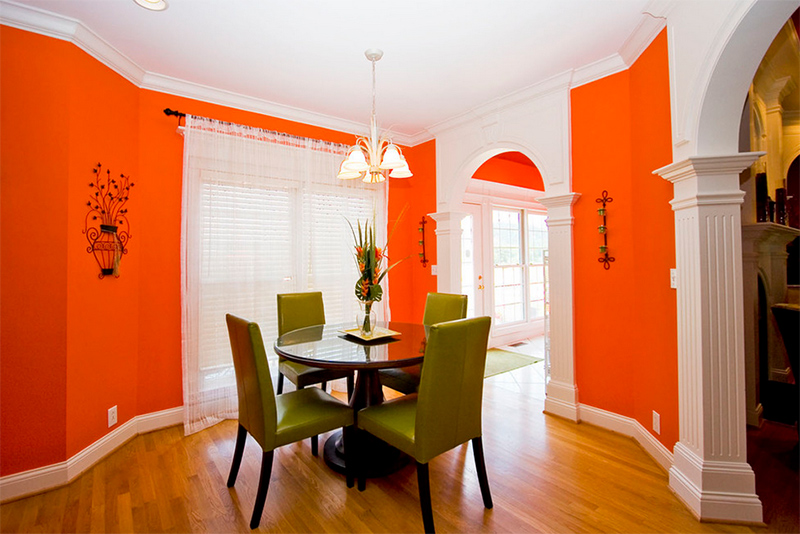 Screaming orange walls give this dining area a bold look. There are also green chairs that are arranged around a wooden table with round table top. I like the design of the archway too.
13. Formal Dining Room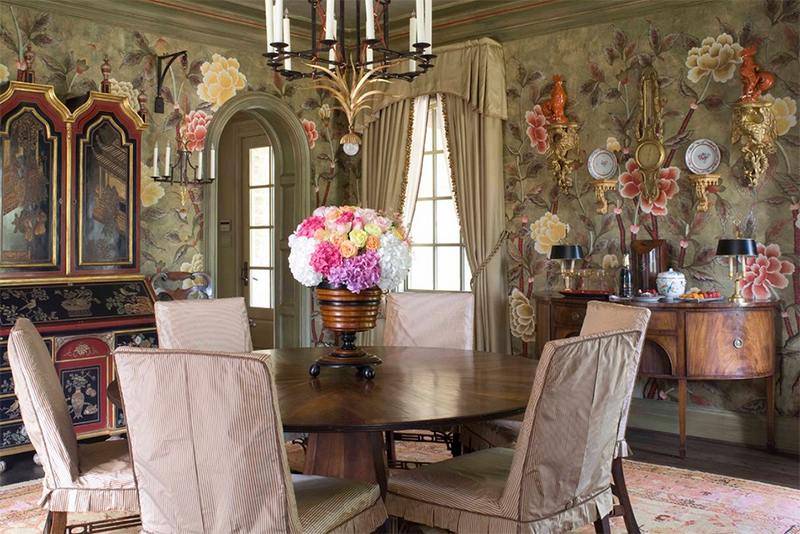 Of course, most people will say that this looks a busy dining room because of the large floral wall paper and the wall decors all around it. But it does have its own charm too.
14. Park Hill Renovation
A contemporary space has a damask printed area rug. An archway painted in gray is also seen here.
15. Yellowstone Club Summit Residence
A beautiful dining area has stones on the walls and an elegant looking chandelier.
16. Santa Barbara Hope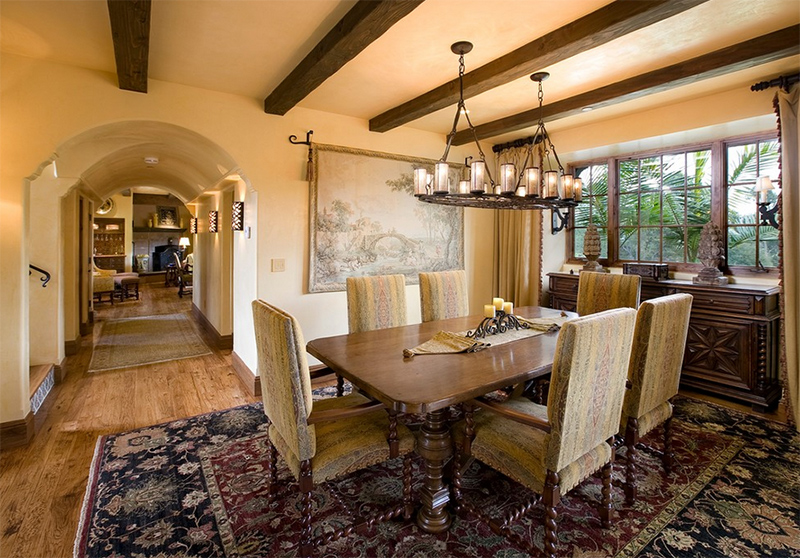 A formal dining room that uses antiques mixed with reproductions to create a livable space that feels very authentic to its architectural style. It has an arc hallway.
17. Holly Circle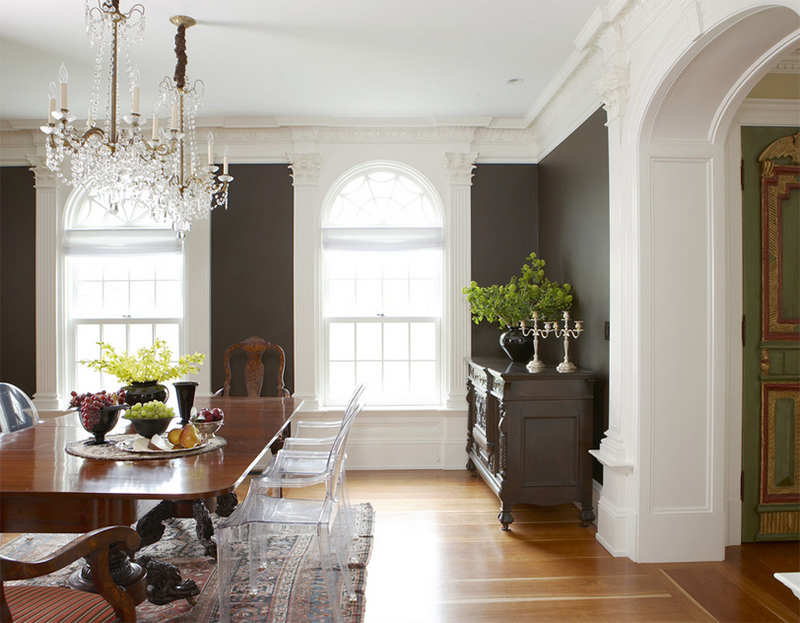 The crystal chandelier matches well with the transparent chairs. The walls, windows and the archway has beautiful details on it.
18. Arrechi Residence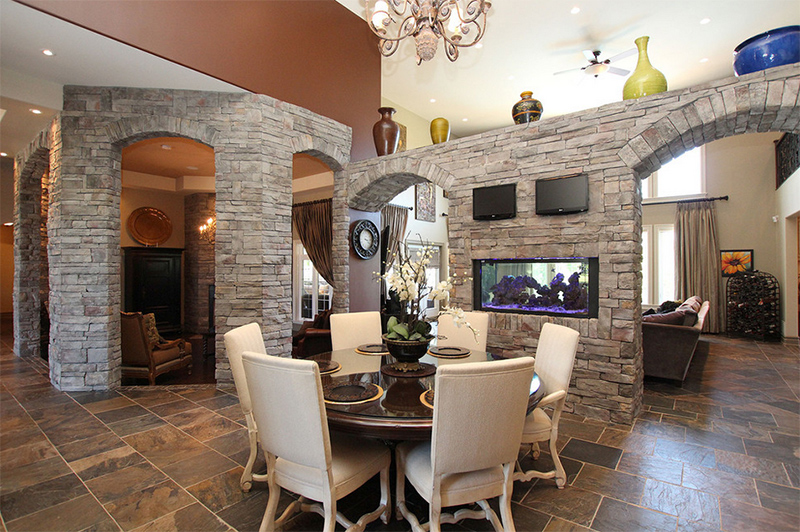 You can see different archways in this dining space that are all covered with stone. Another pleasing feature is that aquarium on built-in the walls as well as how the jars are displayed above the divider.
19. Mediterranean Dining Room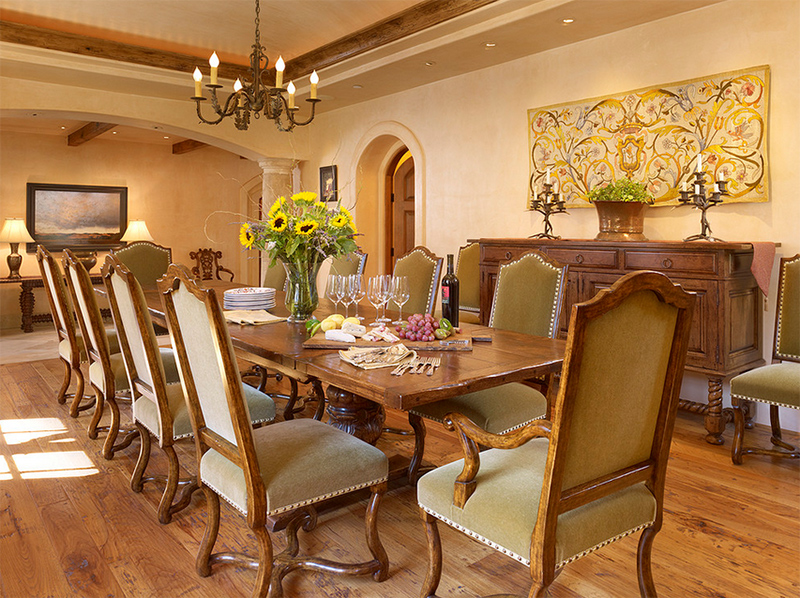 Expect to see archways in a traditional space like this one with intricately designed chairs around a wooden dining table.
20. Woodland Estate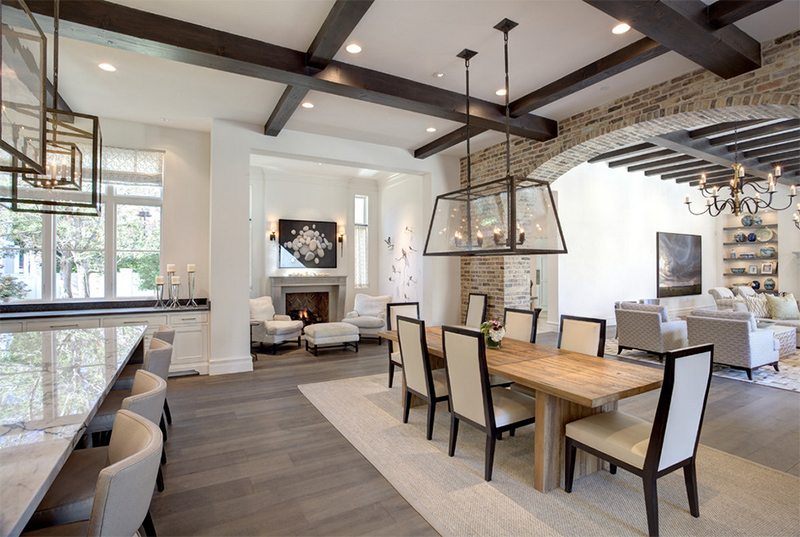 Bricks cover the walls of the archway which bring visual appeal to this dining area as well as to the living area too.
21. Friar Tuck-Memorial Village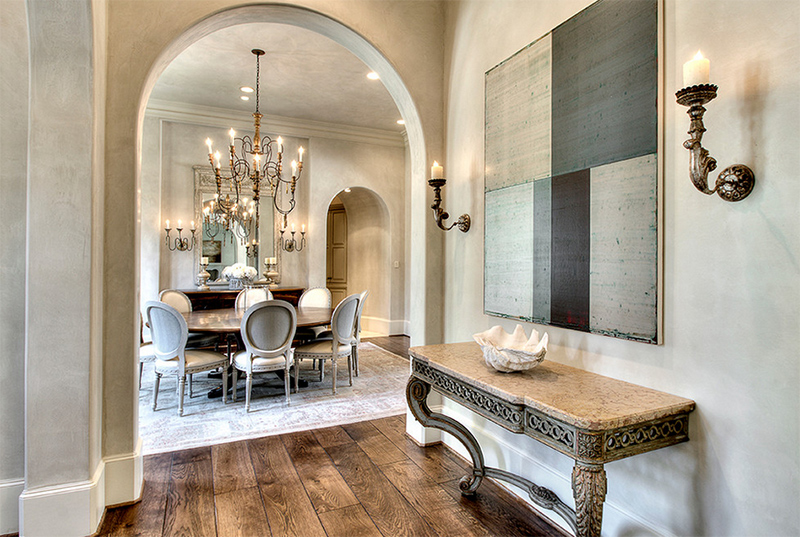 You can see the dining area from the hallway. It has a huge decorative chandelier that hangs above it drawing the eyes of anyone who sees it.
22. The Chiara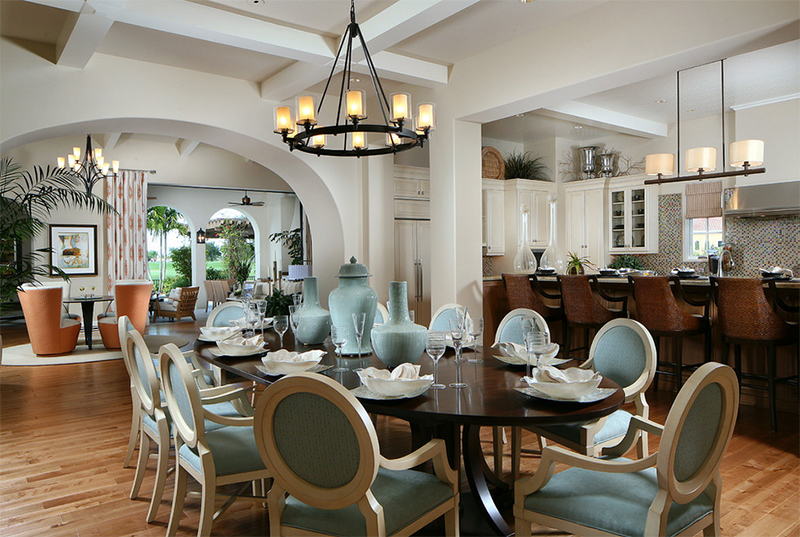 The feel of luxury abounds throughout the home with its summer kitchen and dining area. Look at the refreshing colors it used here!
23. Rustic Elegance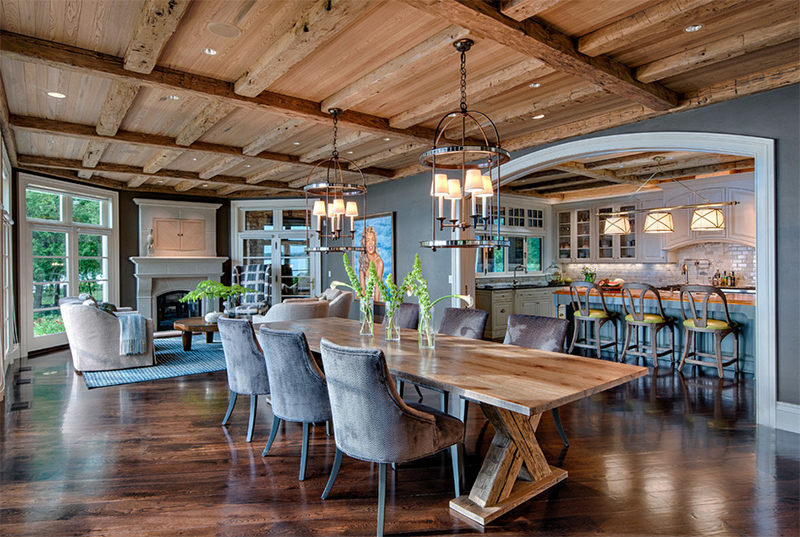 A rustic dining space with an industrial lighting is seen here. An archway divides the dining space from the kitchen area.
24. Traditional Cape Cod remodel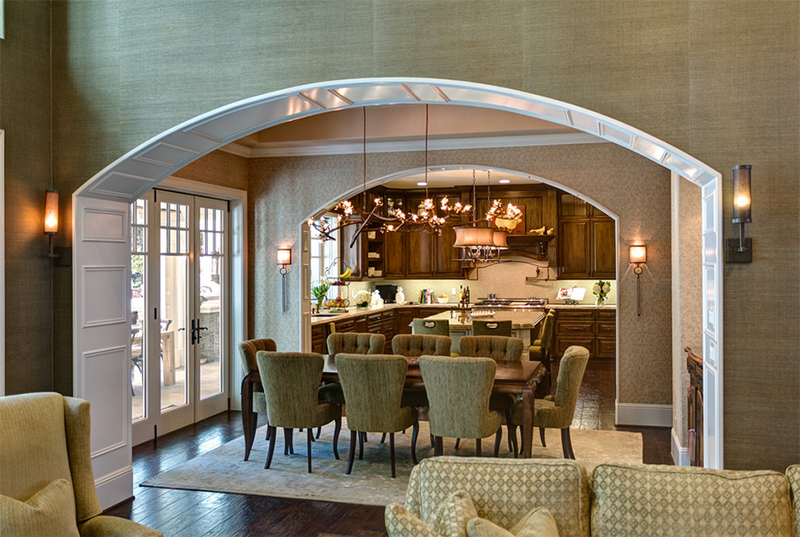 You can see identical archways from the living room to the dining room. It seemingly frames the interior of the house. Green chairs with tufted backrest are used here.
25. Highpoint Road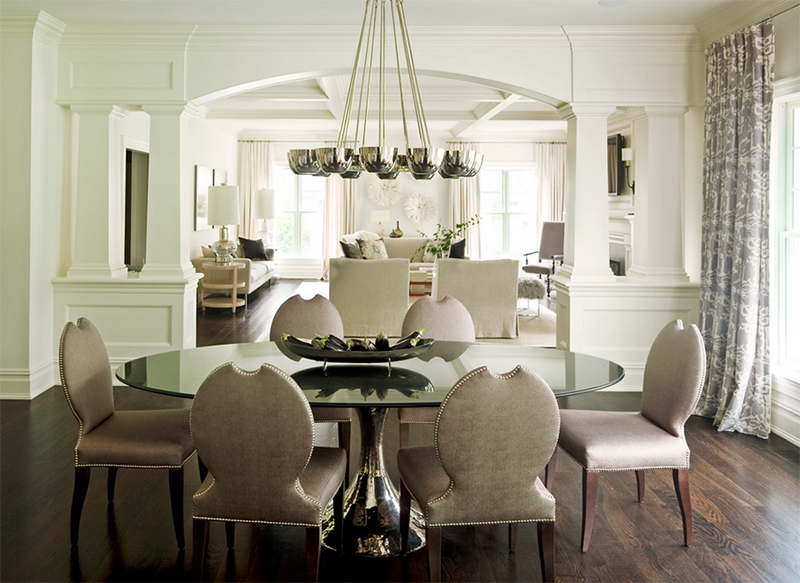 I like the look of the silver chandelier above the glass dining table. And the chairs have a lovely design too studded with nails around it. It has a beautiful tulip style stand.
So, what can you say? The different dining areas look very nice indeed with the added archways. It is one architectural feature that has a huge impact to the look of the entire space. You can also see that no matter what type of interior it is, an archway could work well. There are already modern or contemporary spaces that have this feature, I could tell that the structure isn't new and the interior design was merely updated. So, do you have an archway in your interior?