20 Dining Rooms with Wooden Touch
In the modern times where steel, glass and even plastic are the main material in making or designing furniture, we can never deny the existence of wood. As much as it may be considered as an old way of making furniture, there are still those who really major in using wood as their main source of furniture making – especially when trees are abundant in their areas. Believe it or not, even modern homes prefer the use of wood especially for their dining rooms because it seems to connect them to nature! Even when their homes are all modern and contemporary in architectural design, the use of wood is never left out!
Today we will be showing you images of homes where their dining areas are majorly made of wood, or even just their dining sets. You will be seeing that however simple the design of the dining sets – they still actually look fascinating amidst the background of the modern homes! Take a peek at the photos and maybe after that, you might consider using one of the designs for your own!
Alberta Prairie House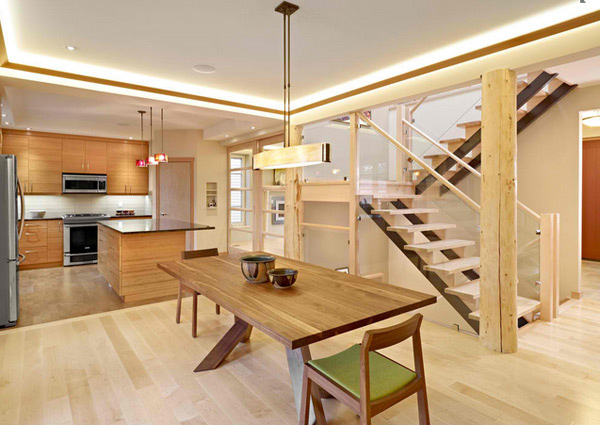 It looks like the major material that was used for this lovely home was indeed wood. If you notice, the wood used for the stairs and the post is lighter in shade than the dining table and chairs.
Aspen Wood
Despite the fact that the room is modern in architectural style, throwing a touch of nature in the existence of this hardwood table – the room was in fact brought down from heaven!
Brookline Private Residence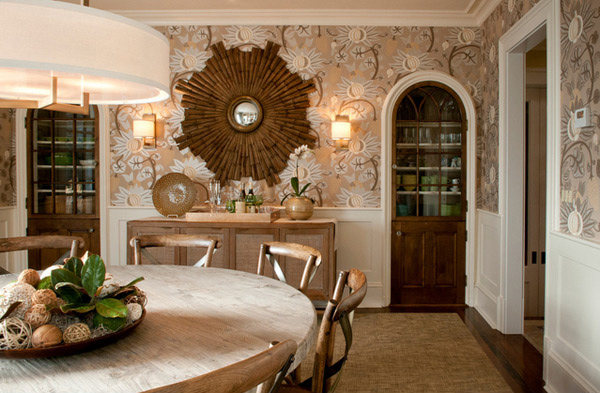 One pretty thing about this space is the enormous sun-like wall decor and the wall paper itself. Notice the round dining table looking so discreet but really beautiful.
Central Park West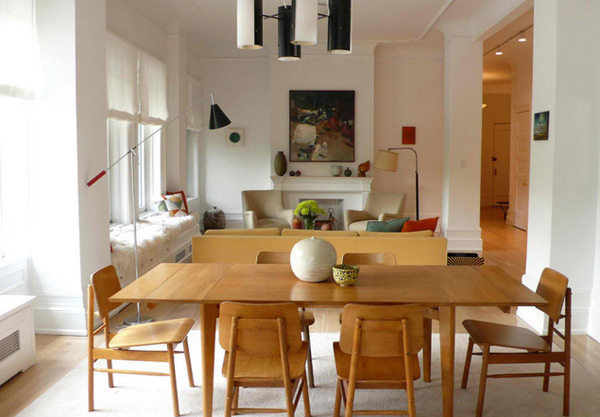 Looking at the design of the space we have in this picture, everything seems contemporary – from the furniture to the furnishings! The dining set is quite simple but really pretty to look at!
Chelsea House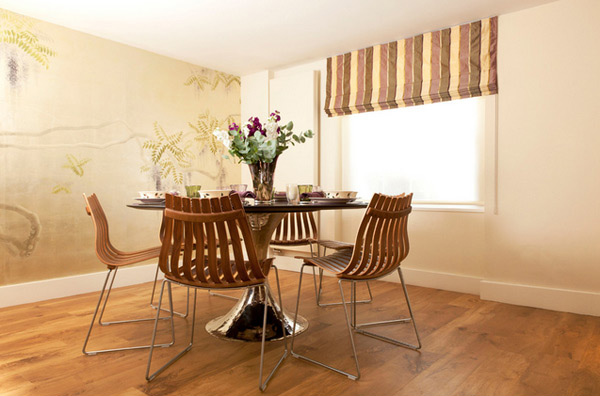 Minimalist space and yet just with the pretty wall paper and uniquely designed furniture – the room is already a wonderful place to eat your meals at!
Glamour House
A modern designed and finished dining set and wonderful furnishings as the center piece – which is ironically not a standalone item! But we bet this space will easily be a favorite in this list!
Inverness House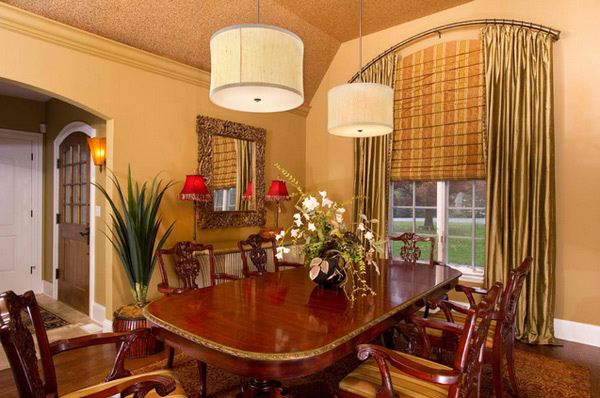 As traditional as it may seem, the design for this space is sure superb! A classic design that will suit any home with class!
King West Bachelor Suite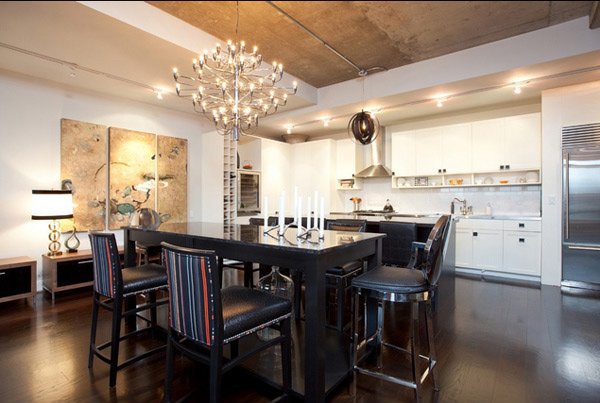 An example of an exemplary design for the dining! Very classic but modern at the same time. Black in color and actually higher than the standard height of a dining table, paired with high bar stools.
Lake Michigan Home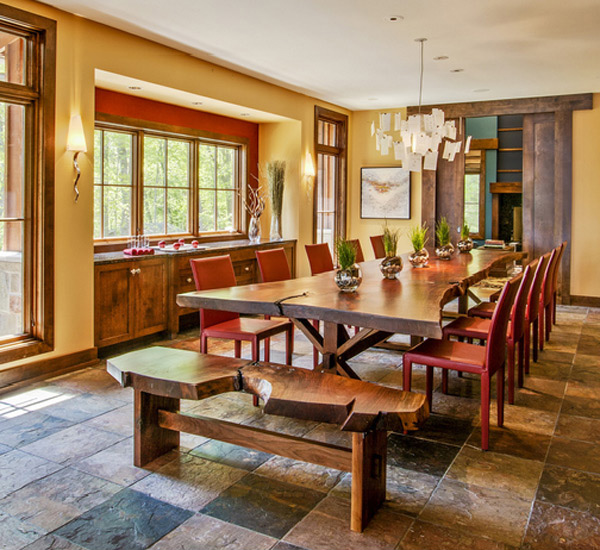 Don't you just love the look of the unfinished cuts both on the chair and the table itself. As much as this furniture is pretty, it is sure heavy to carry around!
Lakeside Retreat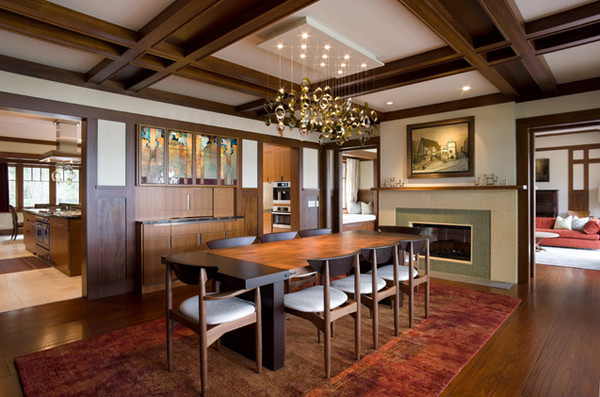 Contemporary home with modern wood treatment for the most part of the house. The chairs for the dining table sure look cute and comfy!
Ocean Penthouse Miami Beach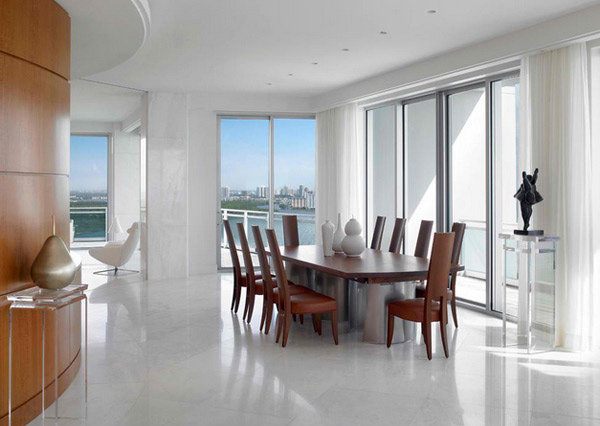 A modern home in all white and mixed with wood did not look as heavenly as this. The space is huge and the rich color of wood contrasts well with the walls and the floor.
Park Slope Triplex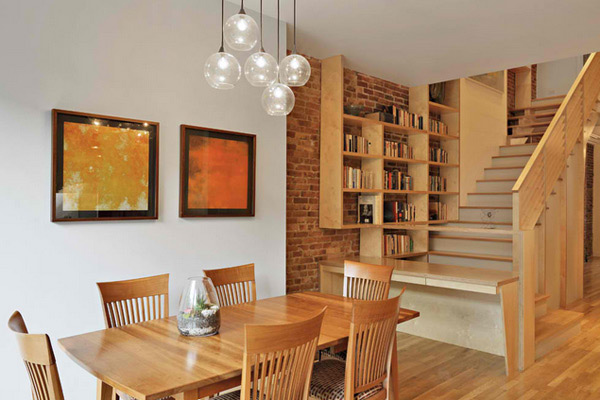 Don't you just love the mix of materials used in this home? Concrete, bricks and wood look as fascinating. The cute dining set is one of the highlight of this simple home.
Point Piper Art Deco Inspired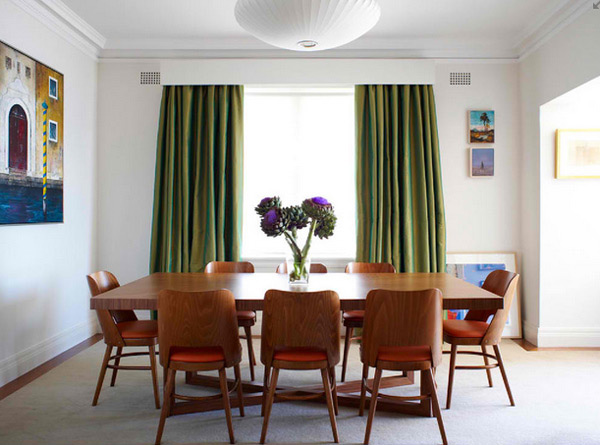 Art deco was indeed the inspiration for this home. The color palette used for this place is quite interesting. Everything matches the white walls.
Samuel Gray Gardens Extension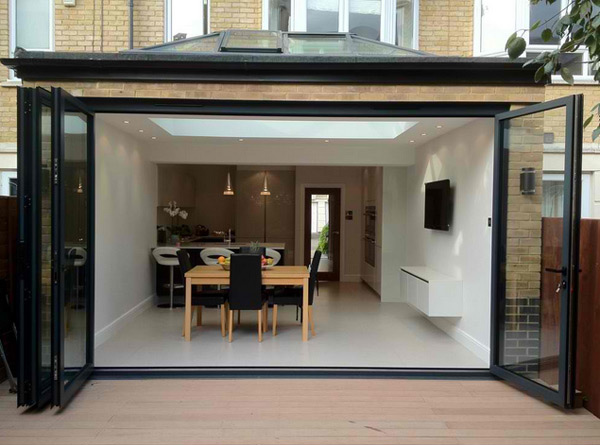 A small extension by the kitchen bar – a four-seater dining set on a white space. The glass windows allow you to have a view of the garden.
Santa Barbara Residence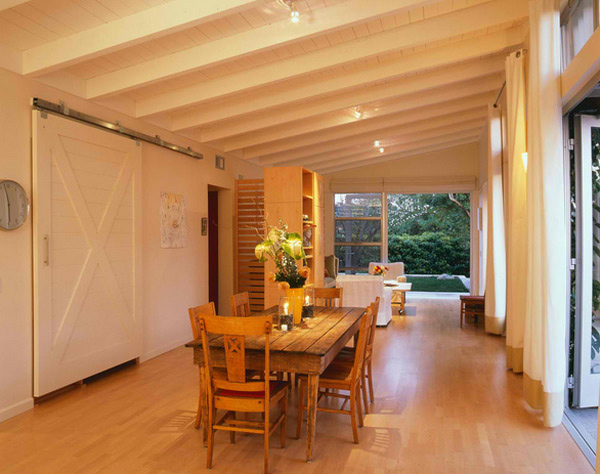 This home is made of wood and it sure looks beautiful. Difference in wooden color, like white for the walls and brown for the dining set gives this home drama and some story to tell.
Solaris Vail Dining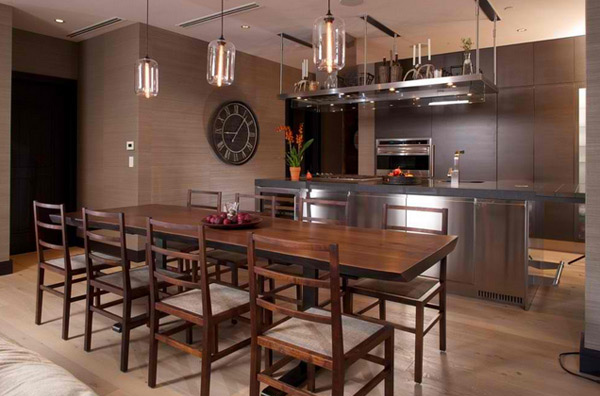 A great variation for hardwood. This is one example that wood does not have to be in lighter shade. This rooms looks so modern and contemporary.
Spice Warehouse Tribeca Loft Dining Room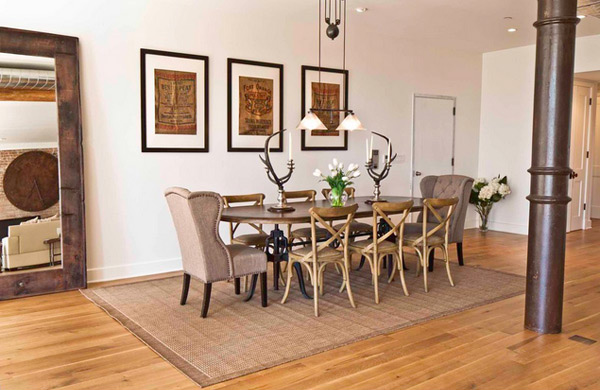 The native touch of this room is quite interesting. Even the candelabras on the center is one of a kind.
St. Martin's Contemporary Dining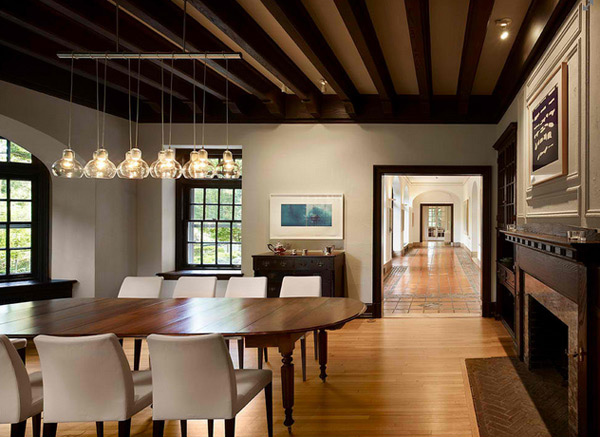 The well varnished table and shiny floors sure look fascinating from this angle. We love how the space is huge for good circulation and big windows for ventilation.
Upper Montclair New Home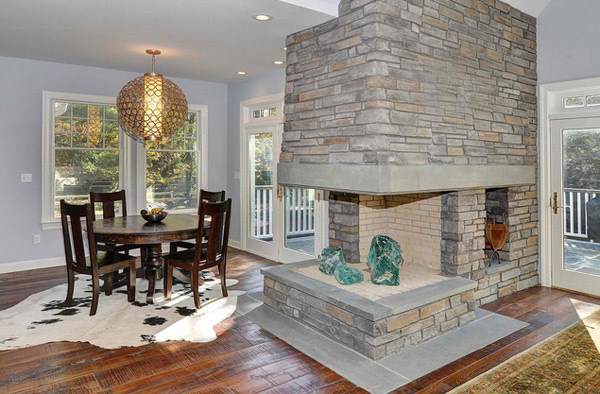 The huge sort of column in the middle of the room reminds us how fireplaces are placed in the center of the house so that people can stay in circle like a bonfire. Although in this case, it was made into a column for support and at the same time a place to display collections.
West Dry Creek Residence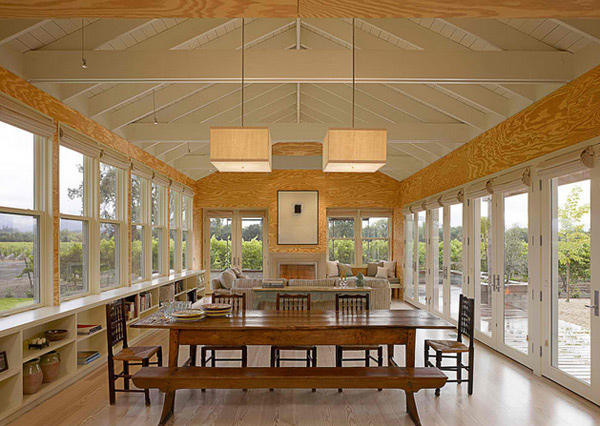 We are sure this room will let you feel like you are inside a cafeteria of some sort. Although this room is intended for a big family, this room is sure convertible to a place where people can party or somehow spend time and hang out with each other. Huge spaces like this sure makes us melancholic.
That was a collection of 20 homes where wood was really incorporated in the design. In as much as modern times meant more steel or concrete in the archetypes or style, for sure, wood will never be forgotten! Especially nowadays that designers are more inclined to creating more and more green designs. We hope you like the list that we have created for you. Are you looking for dining sets? Check out our tips on How to Choose the Perfect Dining Set for your Home. More to come in Home Design Lovers!!