25 Dining Rooms With Rectangular Wooden Tables
Wooden dining tables are common but it would look special in every space.
For a dining room, we would need a dining set in order to make dining possible. Around the table are dining chairs that has designs which fits to the style of the space. Most of the time, wood is used for the dining table because it isn't just sturdy but it can be used in making different designs. But of course, other materials can also be used for a dining table. Aside from being made of various materials, it can also come in different shapes which depends on the size and shape of the space it will be added in.
Since wood is the most common material used for dining tables, we will feature 25 dining rooms with rectangular wooden tables in various settings. This way, you will see how these tables will look like in an actual dining area. You can also see different designs of the tables which all come in rectangular shapes. What add beauty to it are the dining chairs around it. Let us take a look at the dining rooms below.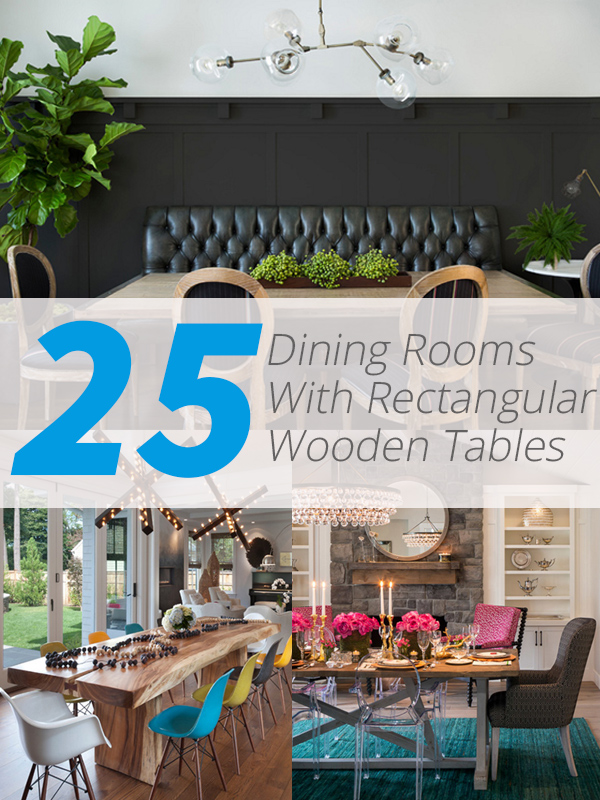 1. The Tin Box – Miami, FL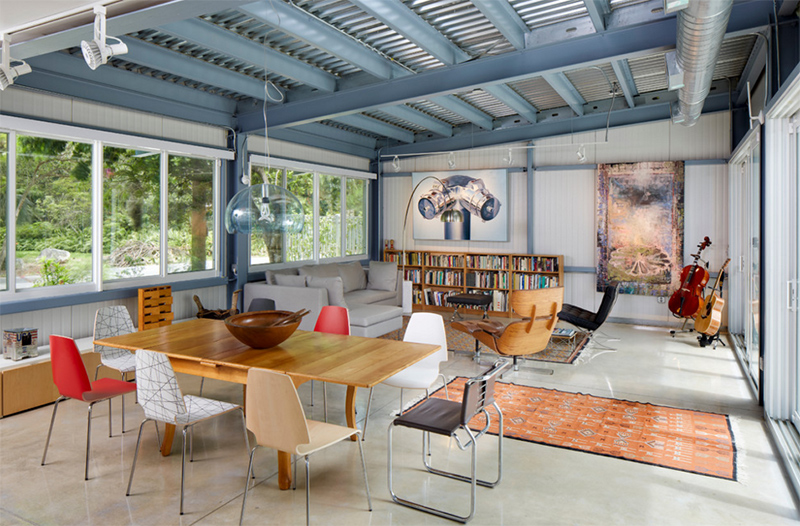 A beautiful industrial space has an open layout which connects the dining and living areas. You can see here that the dining room has a wooden table surrounded by eclectic chair designs.
2. Hominick Custom Homes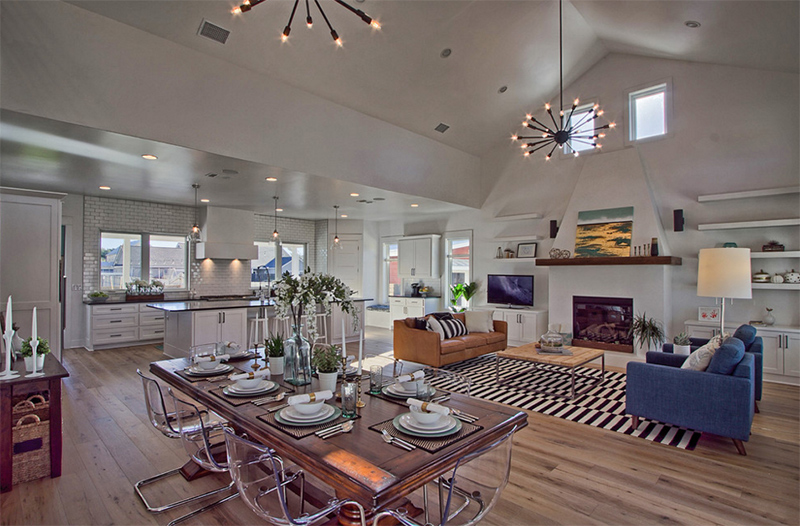 I can sense a combination of traditional and modern style because of the design of the wooden table and the transparent chairs that are placed around it.
3. Elite2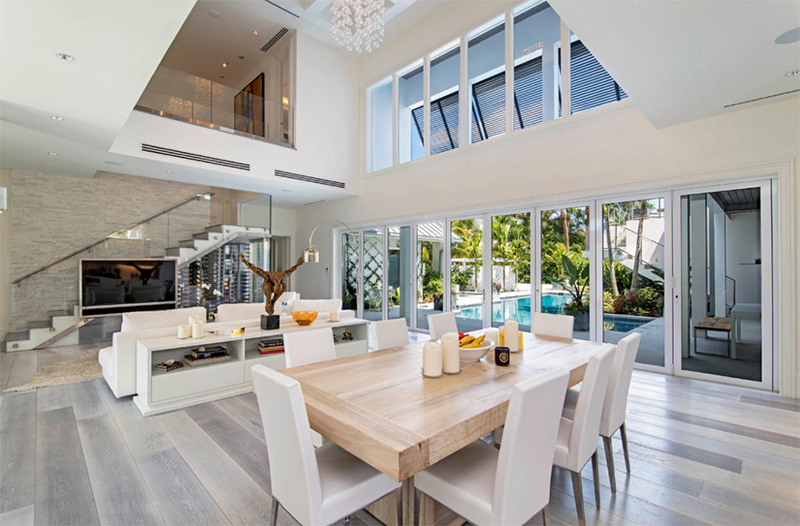 A double-height public space in the house which features a dining area with white chairs around the dining table. You can see that the space is bright because of the windows and glass doors.
4. Bayshores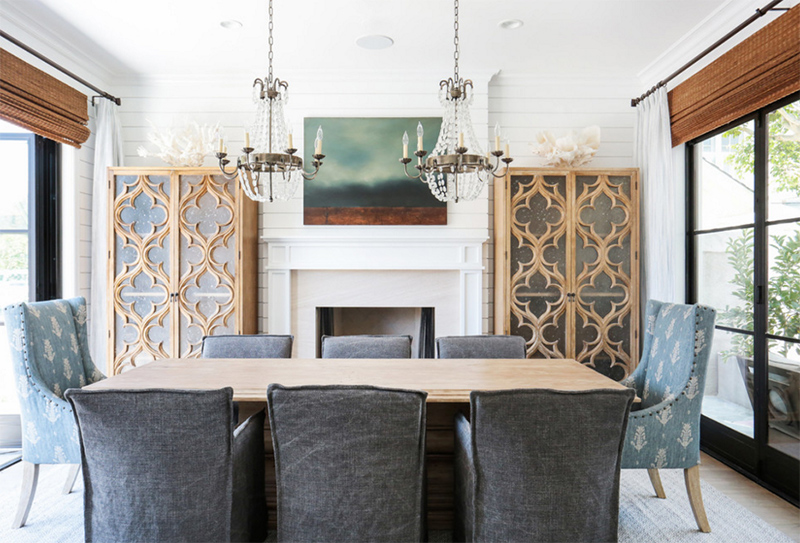 A fabulous space that is enhanced by the armoire on both sides of the fireplace and the fabric covered chairs.
5. San Anselmo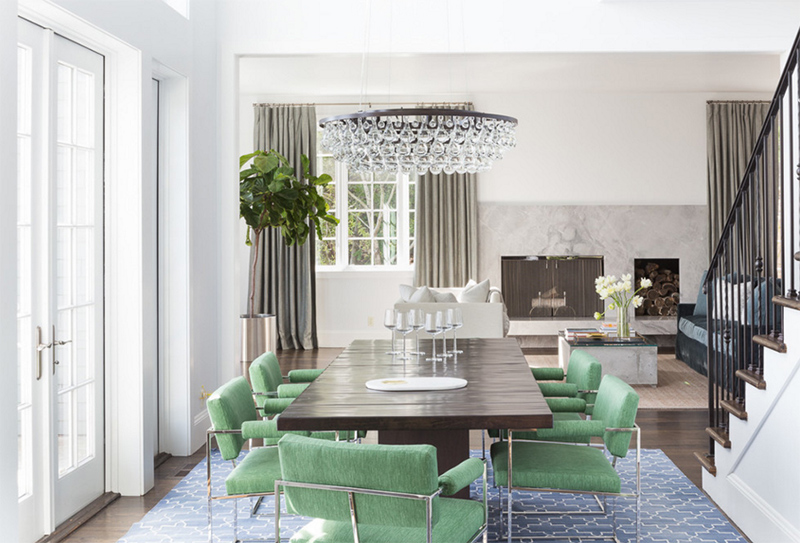 That is a gigantic chandelier above the wooden table. It is nice to add colored chairs around it too.
6. Bing Hu Desert Contemporary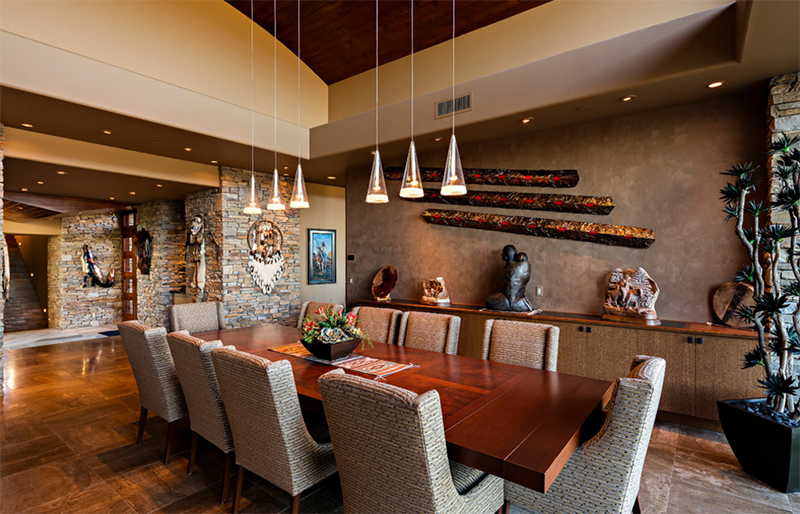 A contemporary space that has gorgeous chairs paired with the long wooden table.
7. Modern Bay Area Home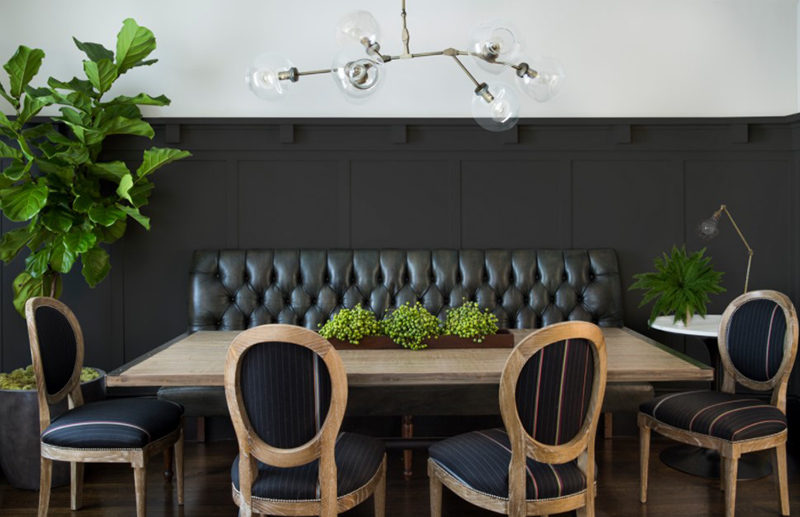 That dark long tufted bench seems to blend with the dark wall which is a good idea. To seemingly combine the dark color and the wooden materials, it is combined in the dining chairs.
8. Net Zero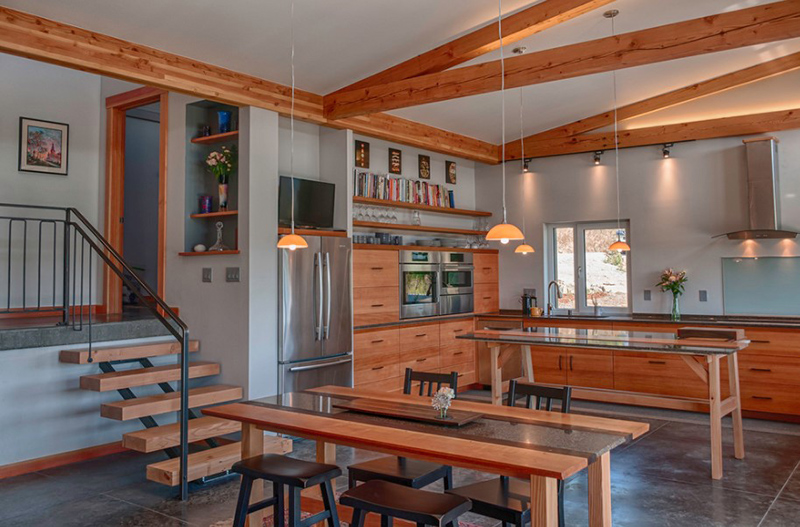 This one has added stone on the middle part which brings some sheen into the wooden table.
9. Bayshores Drive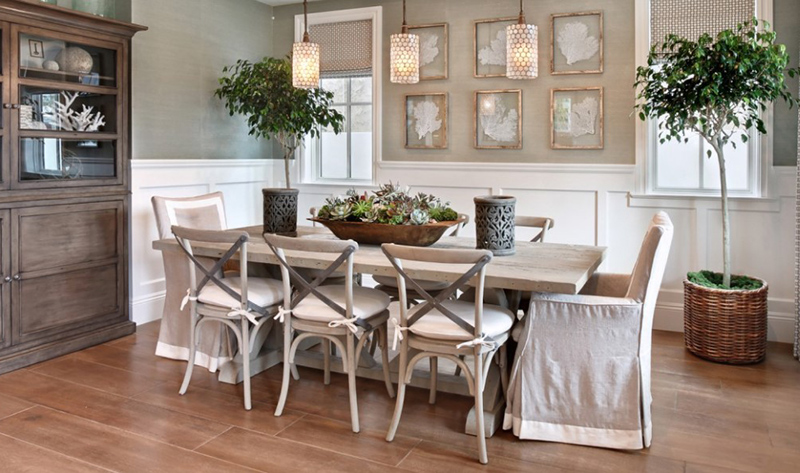 A shabby chic dining area with wooden dining set. I like the look of this because of the plants added on the center as well as the tall ones on the floor.
10. Savoy House Argo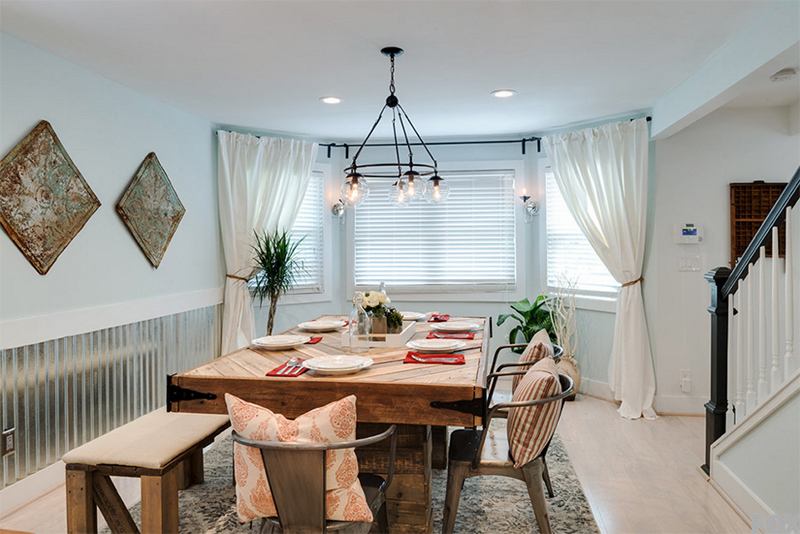 This dining space has a mix of different chairs around a wooden industrial table.
11. Mid-City || Light + Inviting Dutch Colonial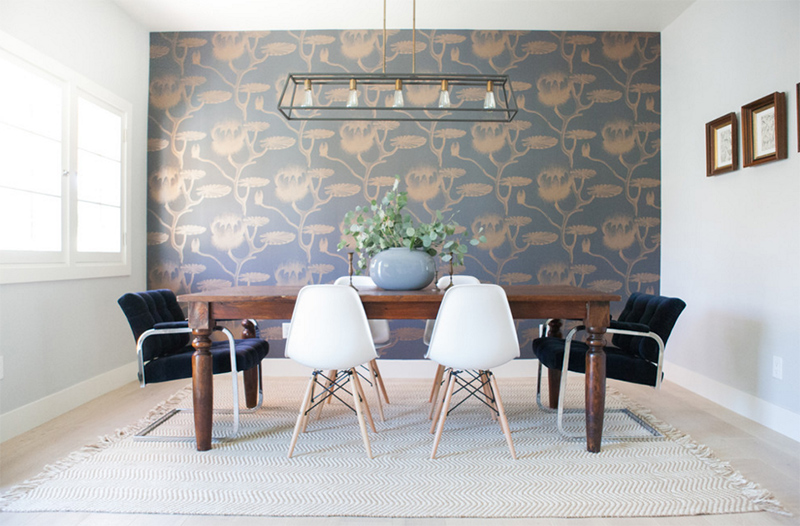 This modern dining area use two types of chairs. Notice that the table has decorative legs. The wallpaper is a good backdrop to the area.
12. Sauvie Island Residence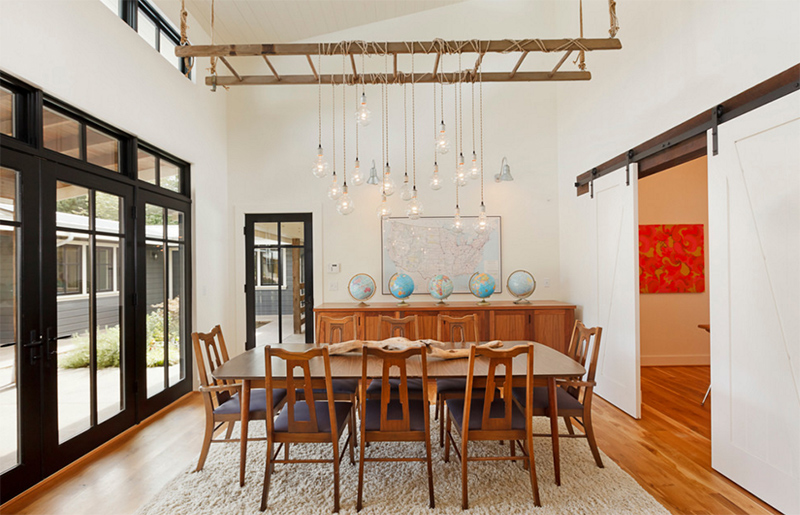 A ladder is placed above the wooden dining set wherein bulbs were tied around it. Very creative, right?
13. New West Classic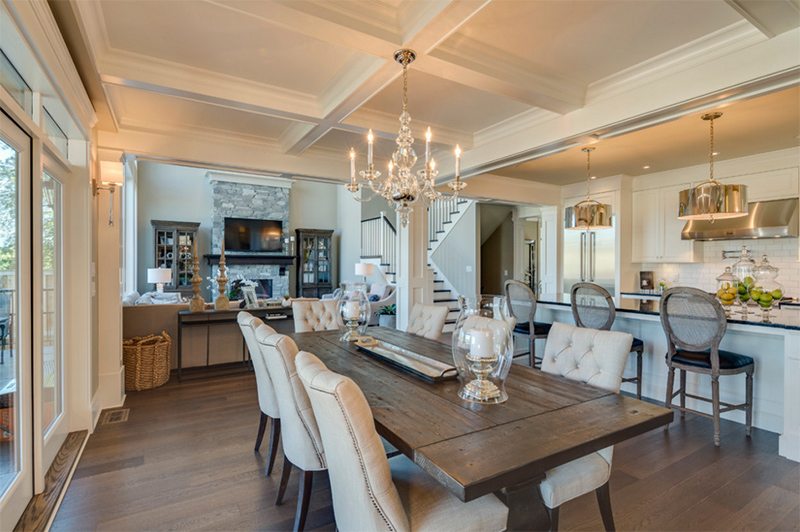 Adding glass chandeliers and centerpieces is a good idea to bring brightness to the space.
14. Laurel Valley: RRS Design + Build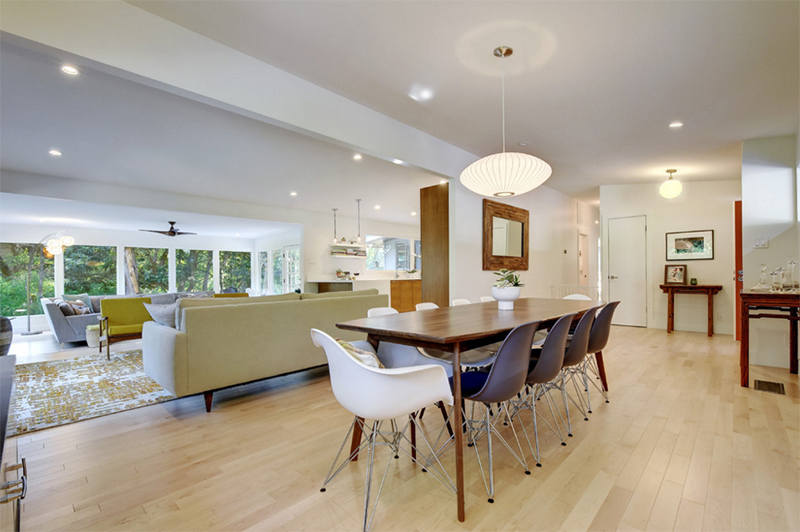 A nice combination of wood and plastic chairs for a modern dining area.
15. 7Architectural/Interior Design Photography
This is a sophisticated dining area that combined a wooden bench and dining chairs.
16. Modern Farmhouse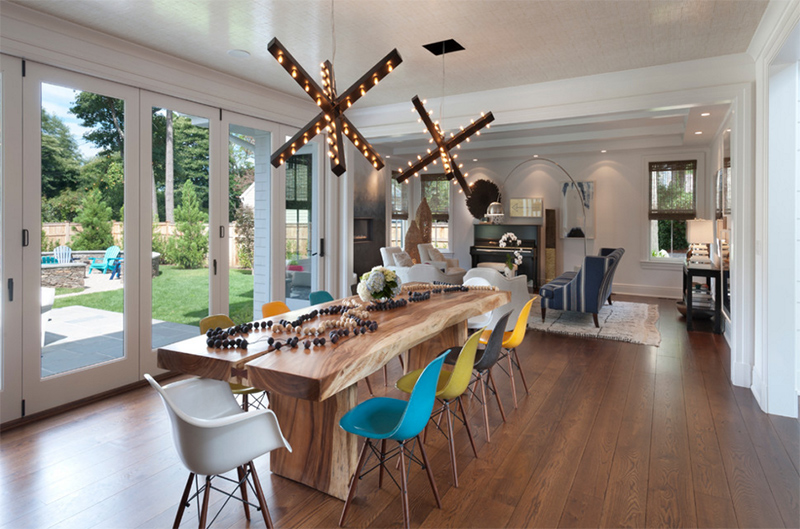 I can tell that the lighting above the tables is a DIY because it is really something that one can make in the house. I also like the colored chairs around it.
17. Lake Knowles
What a beautiful crystal chandelier! It adds charm to the spacious dining and living area. Notice that the dining space has a table and long bench made from wood retaining its natural texture.
18. Turnberry Residence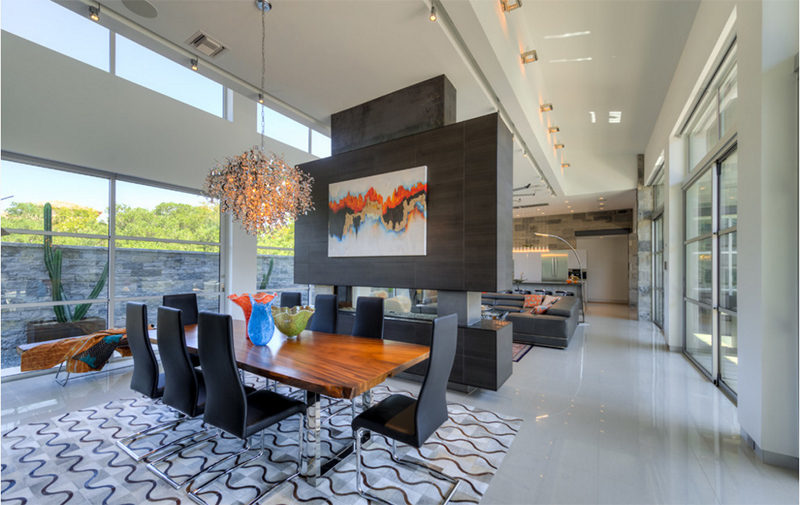 A geometric area rug under the dining set enhances its look. The chairs have tall backrest that seems to tower above the wooden table.
19. Downtown Los Angeles Loft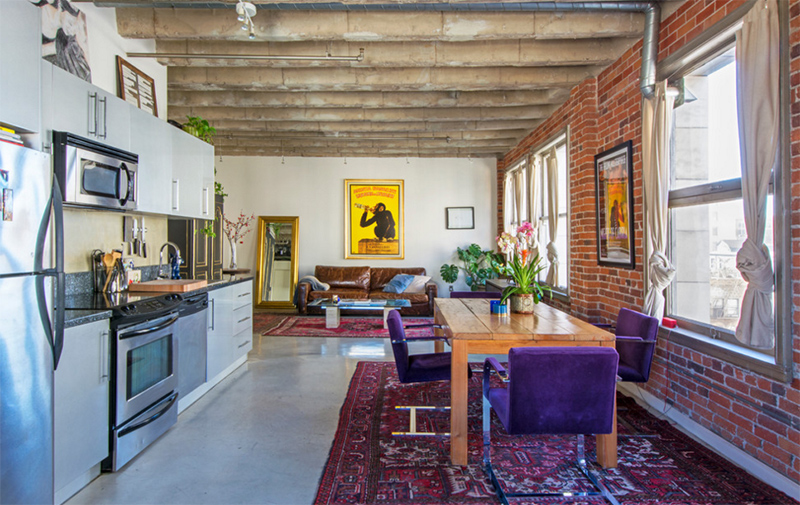 This dining area has a brick wall that serves as a good backdrop to the wooden dining table and soft looking purple chairs.
20. Soft Traditional in Sonoma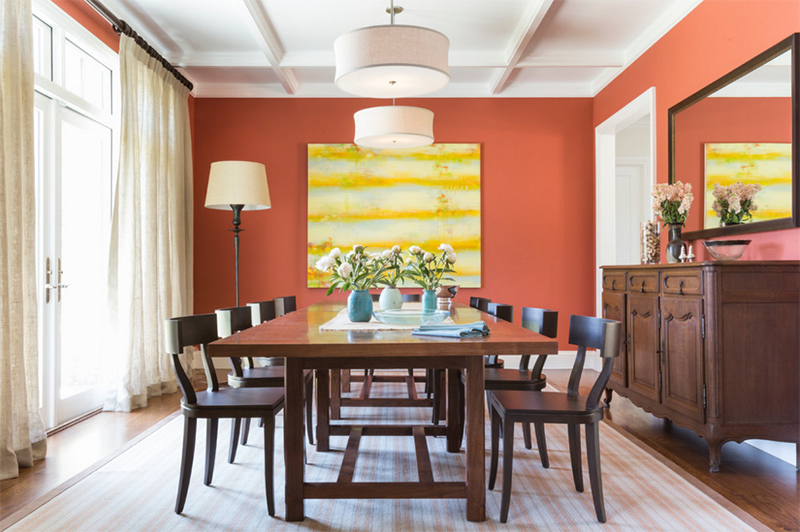 Seen here is a wooden dining set with cute flower vases on top of it. I so like the idea of using small vases instead of big ones!
21. The Bella Homeplan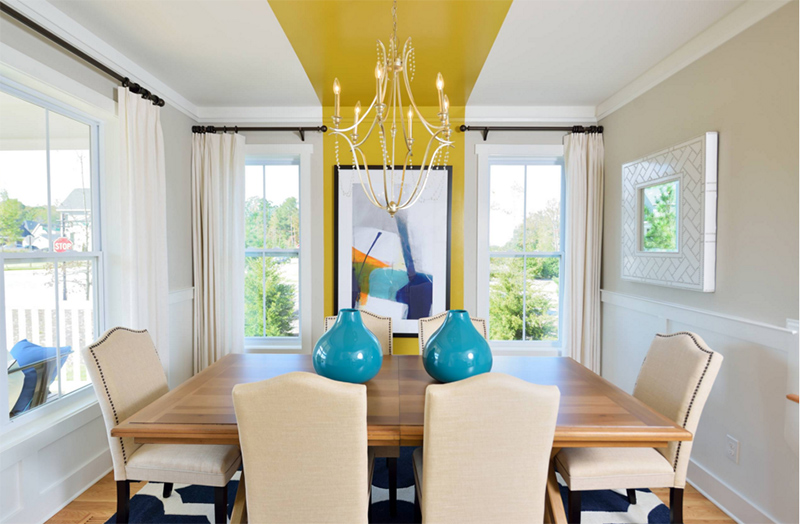 Look at how a part of the wall is painted and is continued to the ceiling. It gives a very unique appeal while making the space appear larger.
22. Green Acres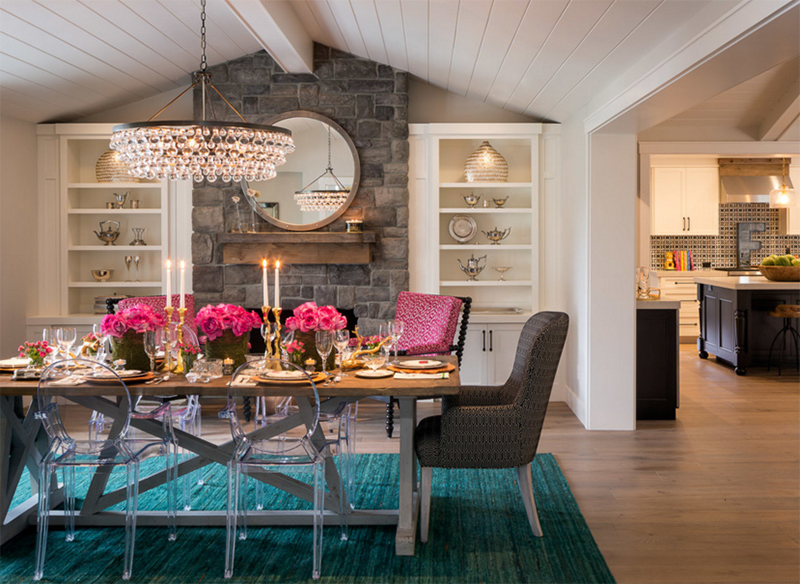 Love the combination of chairs around the wooden table. And of course, I like the chandelier as well as the flowers as centerpiece as well.
23. Potrero Hill Residence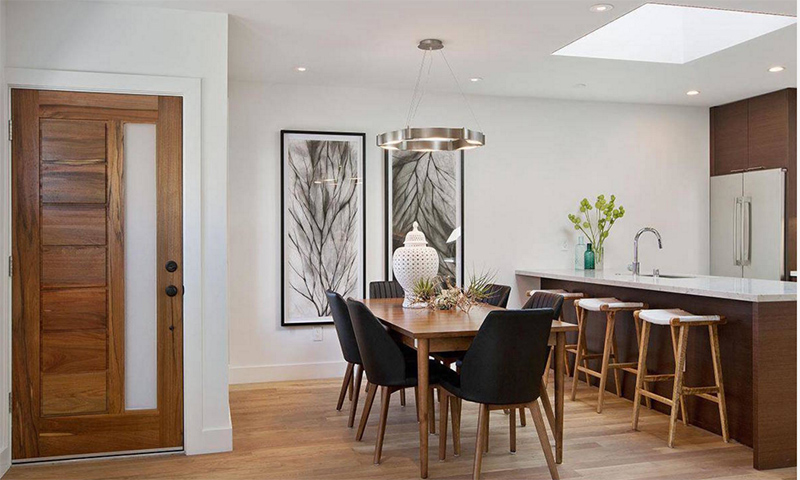 Next to the kitchen island is the dining area with black chairs and a wooden rectangular table.
24. Tribeca Loft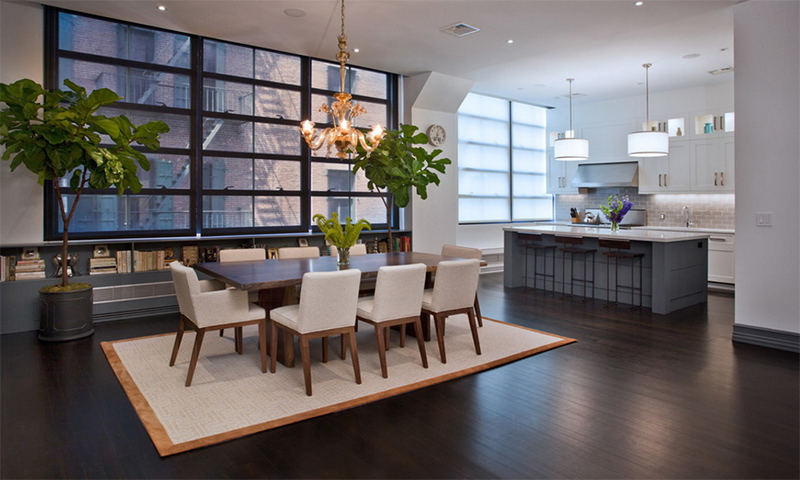 An elegant home that has a spacious dining space. Notice the plants added in it that gives a refreshing aura.
25. Engleman (Updated)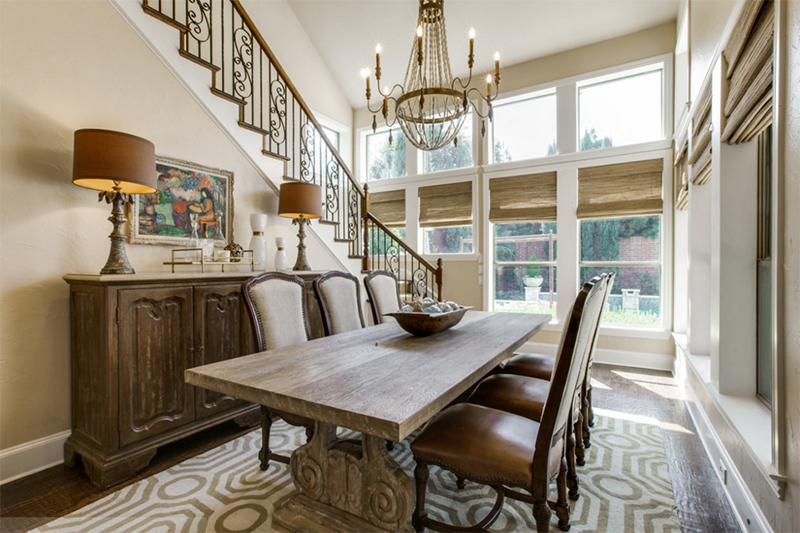 The table here has a vintage look just like that console with twin table lamps. Geometric area rug is used under the dining set.
Rectangular wooden dining tables look beautiful in whatever space you add it. Of course, you have to choose the design that suits the area. There are modern tables and chairs that go together but you can always add a different kind of chair or even combine chairs of various styles. This way, your dining area will appear creative and even more interesting. So, which of the dining spaces above do you like the most?