20 Interesting Bronze Accents in Dining Rooms
Bronze can add a different vibe to a dining room through various home accents.
In a day and age where people are more concerned with acquiring the most current Apple devices or mobile phones and social media – choosing furniture and decorations is as easy as 1-2-3. You can do this online or if you're not lazy to really go around town to check out the most current styles and designs there is, you can do just that; but what I mean with this technology, aside from making life a bit more convenient, it allows us to travel and enjoy things more than we did before.
Connecting what I have just been saying – why not use the internet to really browse for home decor inspirations and use these photo in creating mood boards for that home project you have been wanting to do. Check out the list below about the 20 Interesting Bronze Accents in Dining Rooms and tell us what you think about them!
1. Bespoke New Basement Kitchen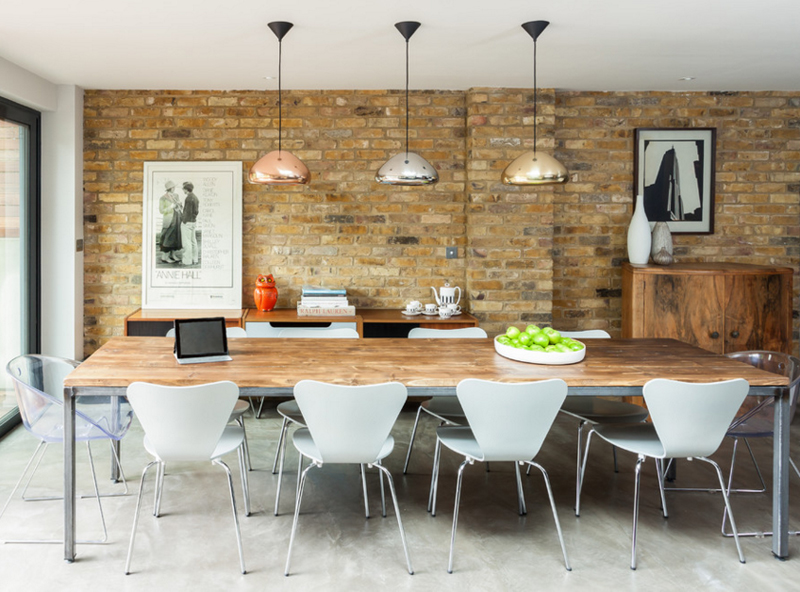 Need a bronze item? How about a silver one? A gold one? Well, this dining room has all that just for you! The three most popular shiny colors are available in this space – it's nice and I love it. Why add one color for an accent when you can have a couple of it.
2. Bowden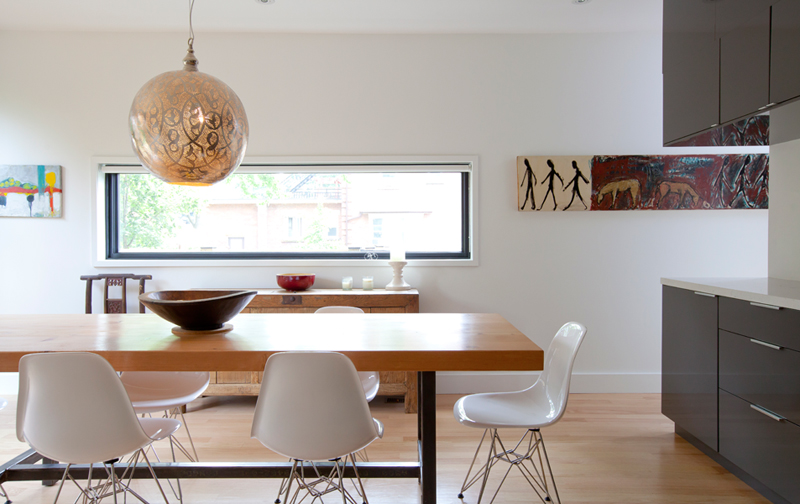 I love the fact that this dining space has a small window that opens directly across the table. Like any window in the house, this allows enough lighting to enter the space especially during day time which allows for the home owners to save electricity.
3. Formosa Residence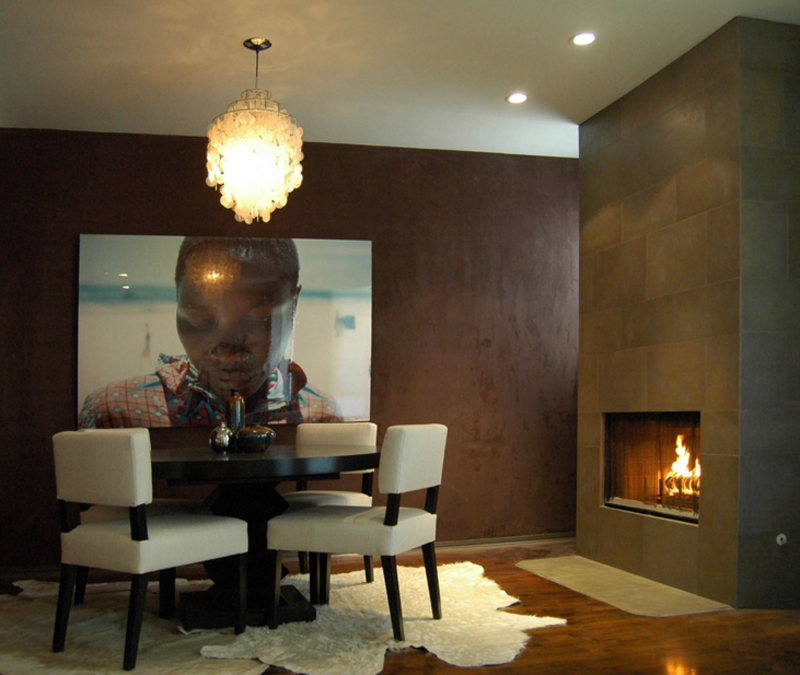 Now this maybe one of my favorites photos in today's list. The color of the walls and the fireplace area is stunning. The combination of bronze, brown and grey makes the ceiling, the chairs, the chandelier and the white carpet stand out!
4. Hillsborough Spanish Influence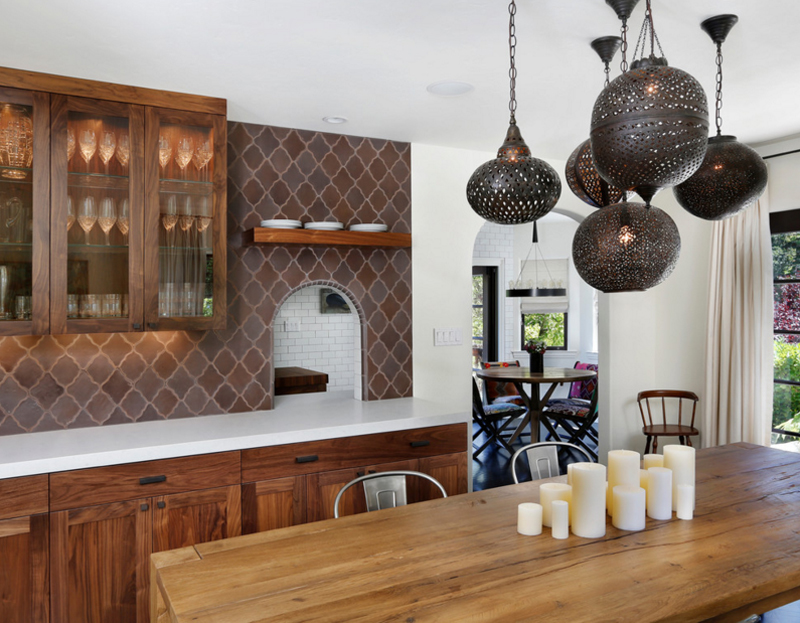 Mediterranean spaces have the most stunning lighting fixtures available to them! Like the pendant lights in this photo. The look and design of the lamps feels really legit Mediterranean for me. I like that they come in different shapes and sizes and that they really added a couple of lamps in here.
5. Saratoga Creek House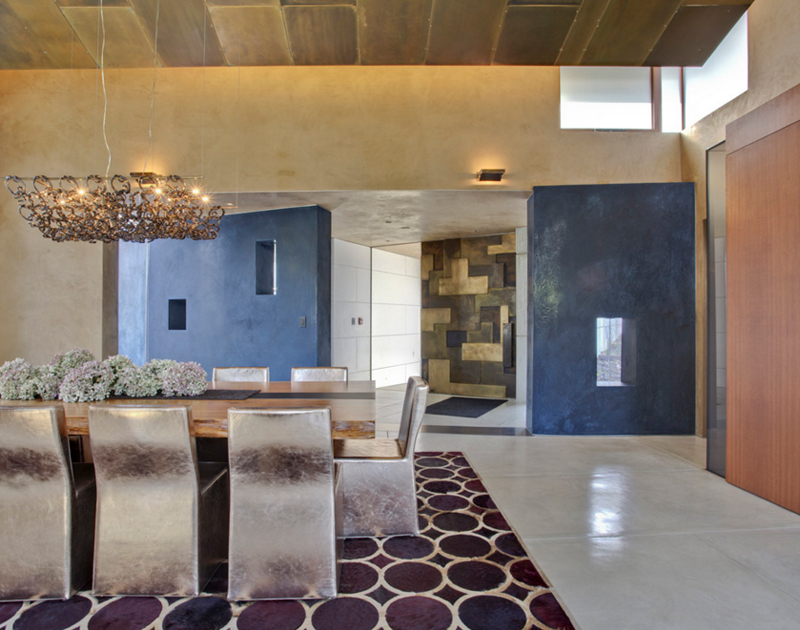 The bronze chairs in this dining room sure looks heavy and expensive. I'm all for beautifying the spaces but using expensive things is not a priority. How do you feel about the colors used in this space though? Do you like how they played with the colors and prints in here?
6. Snug Harbor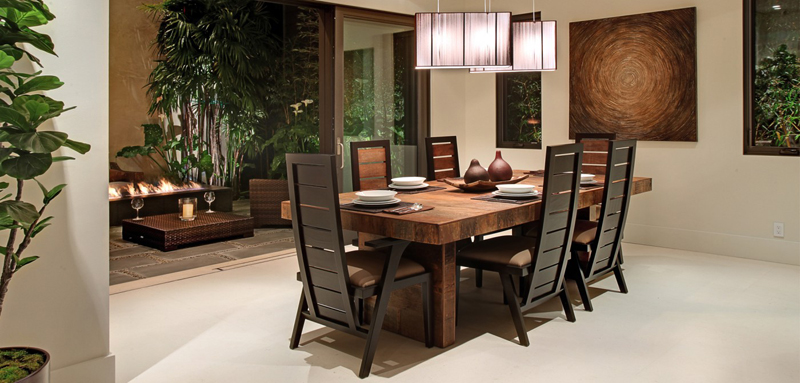 The design of the chairs in here is something that I actually love – they're cool, very much trendy and they look comfortable! Although I think since my height is quite average, I might feel very small here with the height of the back rest.
7. Alamo Residence III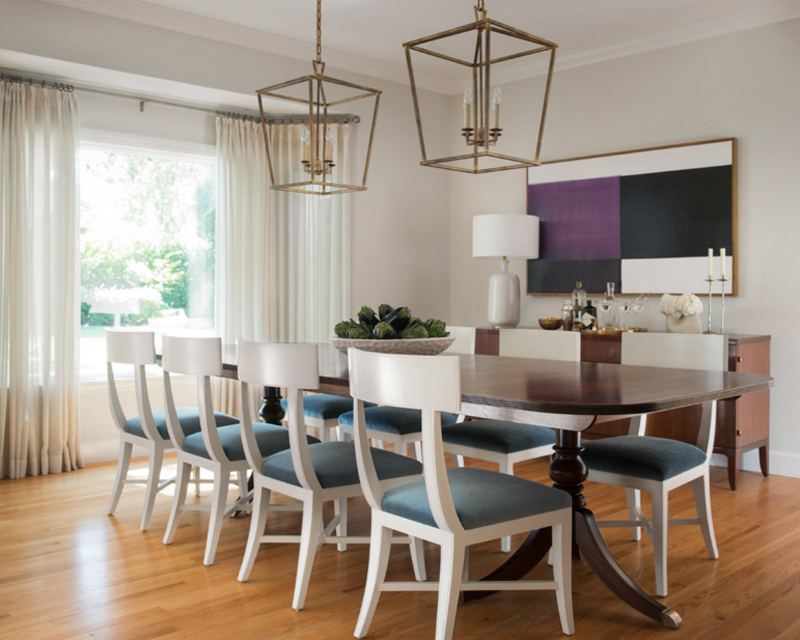 This contemporary dining room is such a treat for me. The furniture in here is nice and attractive, the decorations are minimal but well-picked and chosen; the bronze lamps look perfect and the outdoors seem so close.
8. Blue Sky Chalet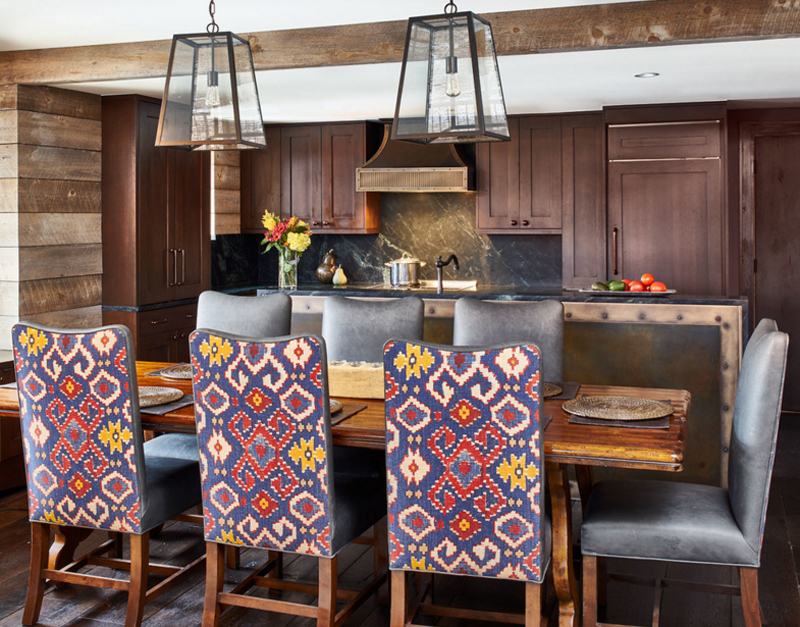 The printed backs of these chairs look really cool and fascinating; it has a silverish-grey front which contrasts with the fabric of the back part of the chairs which looks interesting. Accents of bronze is seen in the pendant lamps and kitchen island lining.
9. Brighton Home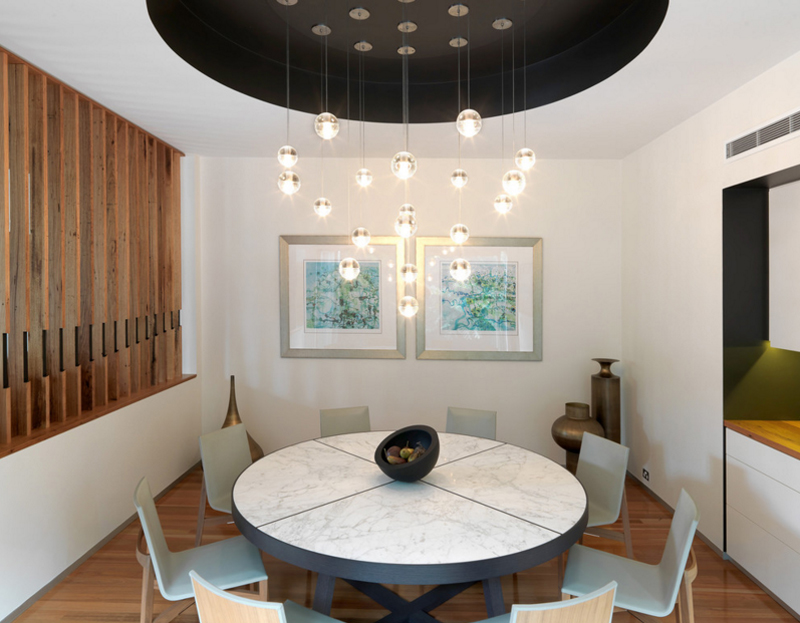 Well this dining room looks smaller than usual spaces which has tons of seating. As we can see, the large circular table seats eight people and it still looks spacious enough for walking or even running. Since this dining space is in white, adding hints of other colors are seen on the sides and on the background.
10. Chelsea Loft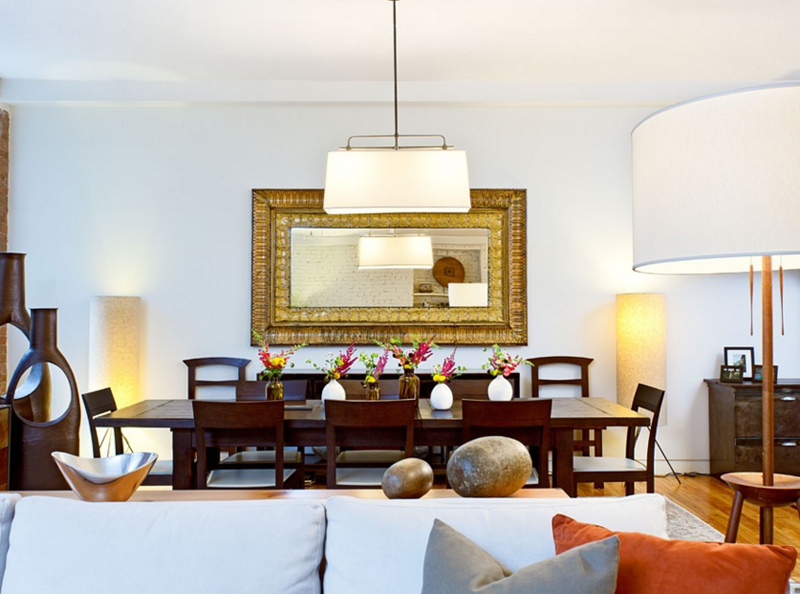 With hints of gold, bronze and white in this dining area, it made me realize how much they actually look good altogether. The wooden tables and chairs complement well with the white walls, pendant light and other lighting fixtures in the room and the small bronze trinkets of the buffet table behind the sofa added a bit of color and art in the space.
11. Chimney Corners Remodel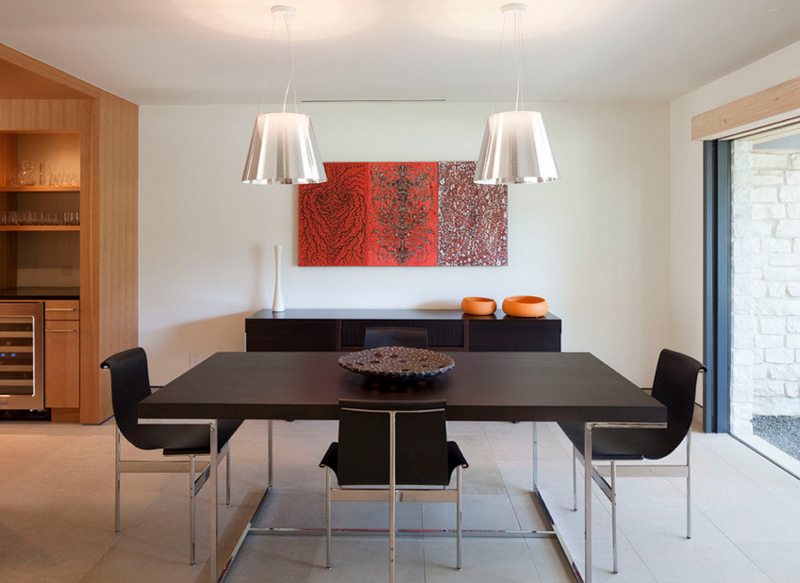 A simple bronze platter is added at the top of the black table to add a bit of color. Although it totally contrasts with the color of the table, its design somehow makes it noticeable. Thanks to the white walls and flooring, plus the pendant lights, this dining space sure makes sense.
12. Printers Row Industrial Loft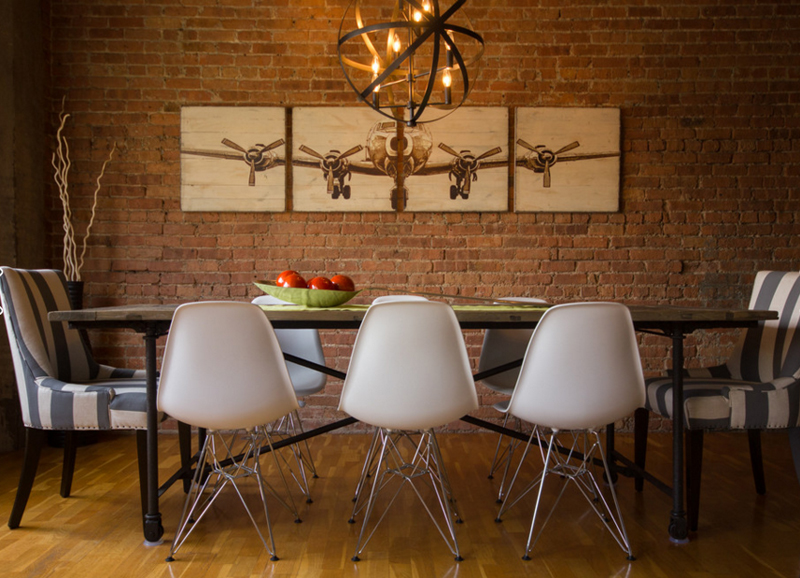 I totally love loft designed spaces; maybe because of the brick walls or the awesome industrial or vintage items that you can easily add in the spaces; I'm not so sure, really. This dining space though has awesome decors and chairs that made it way awesome!
13. Jemima's House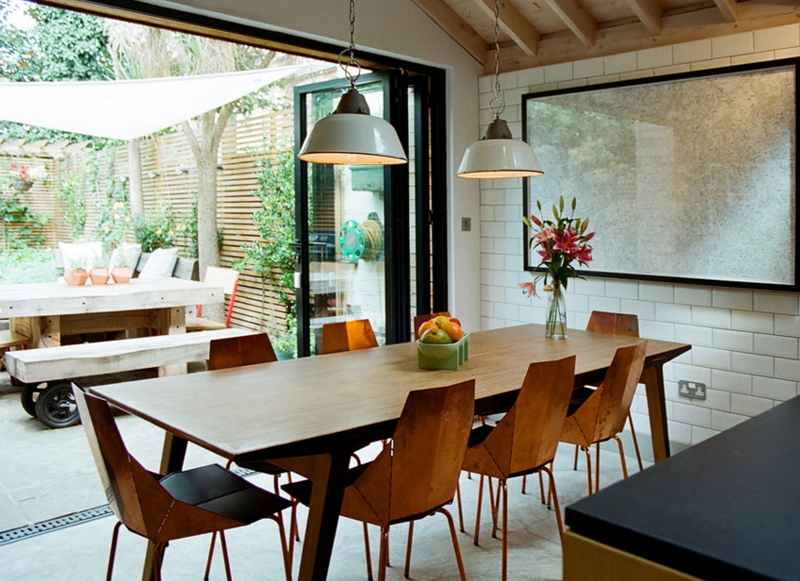 When I first saw this picture, I looked really hard to make sure that the chairs were actually in bronze, and they are! Doubled check them and all that. The design of the said chairs is fun and unique to have around. I also love the fact that this space is named after my twin sister.
14. Perham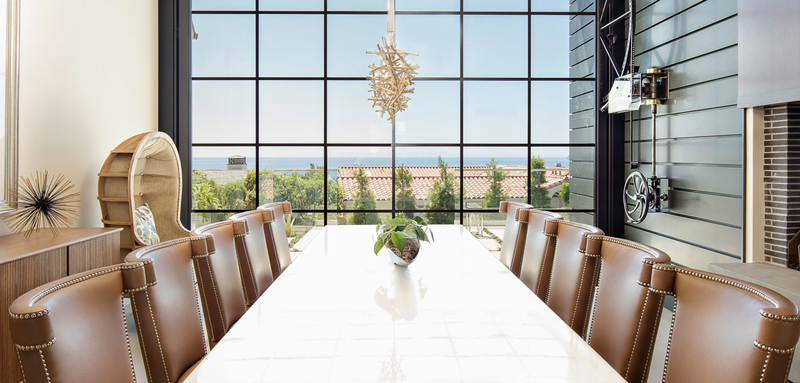 I hope that I'm not really color blind or something, but I love the fact that the color of the chairs are a tad bronze which allows the long table to really look as fascinating when you see it for the first time. The view of the outdoors is a plus for me; who doesn't want to have a view, right?
15. Sea Cliff Artful Living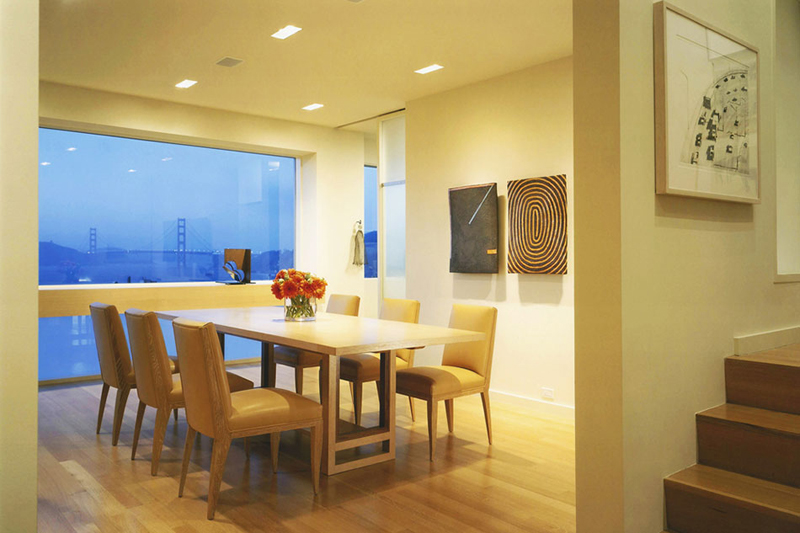 Hints of bronze is seen with the painting on the wall and that item by the window. I wish that the lighting of this dining room is a bit different for us to totally admire the space, but the fact they made sure this space had mood lighting, it makes me feel better that they chose this color for this dining area.
16. Georgetown Residence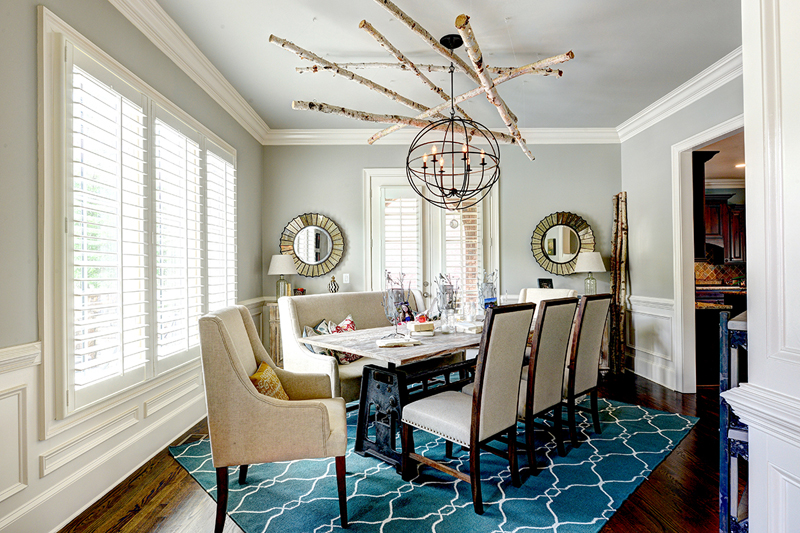 The carpet is my most favorite part of this dining room, but of course that seems to be a bad thing to say since the center of attraction ought to be the table and the chairs in here. Of course, I love the entire space – with that cool diagonal arrangement and the funky way they displayed the bronze pendant light above the table.
17. Street of Dreams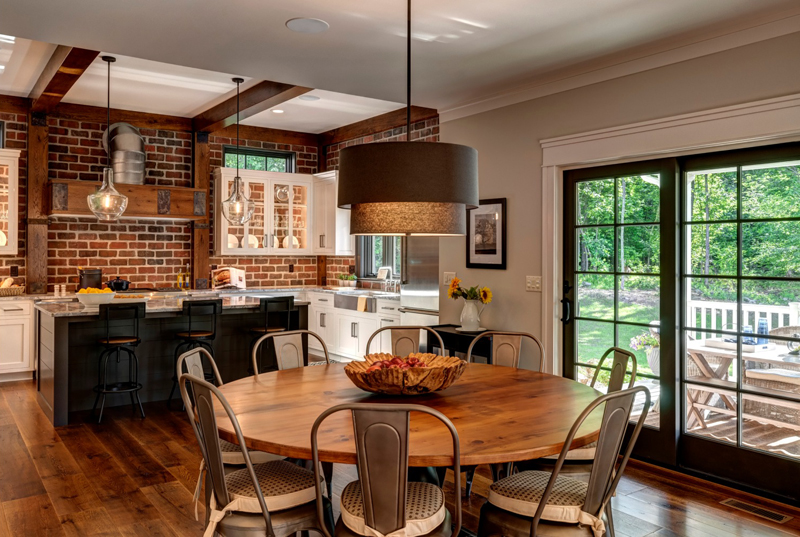 What can you say about this dining space? For me, this is one neat space to be in all day everyday – aside from the bedroom, of course; but this dining space is quite interesting because it's like a combination of a couple of things – loft, industrial, contemporary and vintage, I'm not sure if there is one word to describe this place aside from 'eclectic'.
18. Sonoma Asian Modern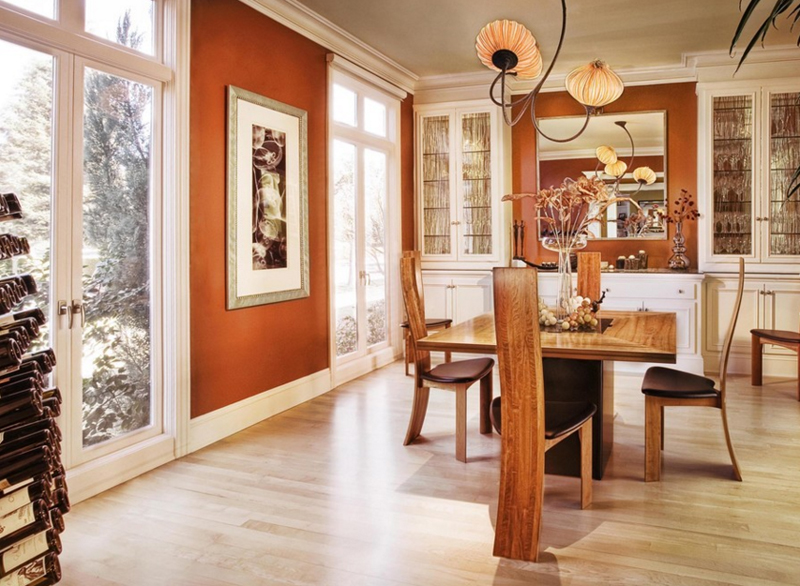 Remember above when I said I loved the chairs in there? Well the chairs of this dining room set is a bit similar to the one above and I think that these chairs in here has a cool design to match the funky bronze pendant light. Aside from the chairs, I think it's the wines on the sides that make this space truly inviting!
19. Greenwich Village Townhouse
I can't be sure what that figure is in the buffet table but it sure looks a bit creepy. I mean, this space sure seems to have a different take on things – they're nice things of course, but intriguing too. The antler chair is kind of funky too. What do you think?
20. East Van House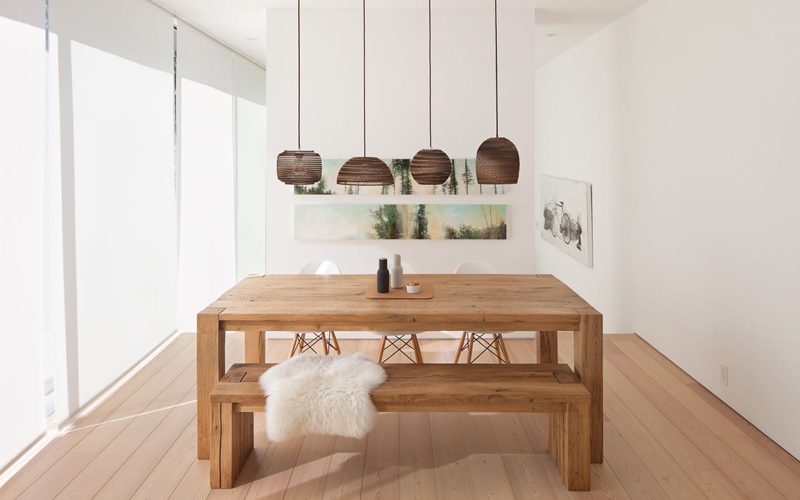 Well, look at what have for the photo on this list – a simple and minimalist dining area with a few things to show off, but the fact that it's what it is – direct and practical, this dining space sure is space worth it to check out.
Well, what can you actually say about this list, guys? The list covers a couple of wonderful spaces with subtle to very obvious signs of bronze life in the said dining rooms (that was a bit of a joke there guys). I enjoyed creating this list and I hope that you'll enjoy looking at it too. Do share this list to your friends as well as the 20 Nifty Living Rooms with Bronze Accents! Thank you guys!