20 Dining Rooms with Metal Dining Chairs
A dining room would never be complete without a dining chair but we don't just get any dining chair. We have to make sure that the chairs we get for our home is beautiful and comfortable too. Aesthetics and function would come together to create a perfect dining experience for your family.
Speaking of dining chairs, these doesn't just come in different colors and designs but are also made up of various materials. You can just choose which ones you would like to use as it can greatly affect the way your dining room looks like. If you add metal dining chairs, it could bring an industrial appeal to the space. Come take a look at the dining rooms with metal dining chairs below.
1. Ski House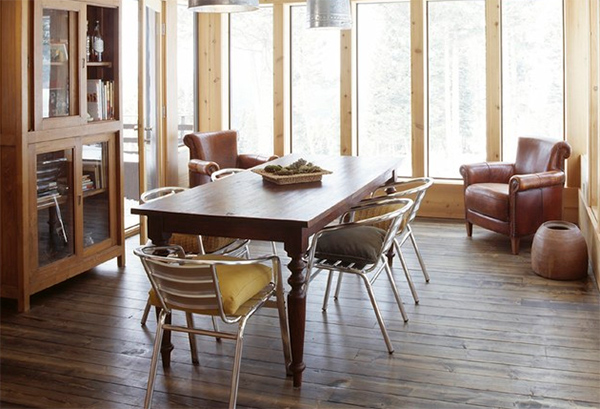 A rustic dining room has metal chairs that added some sheen to it.
2. Little Apartment in Kyiv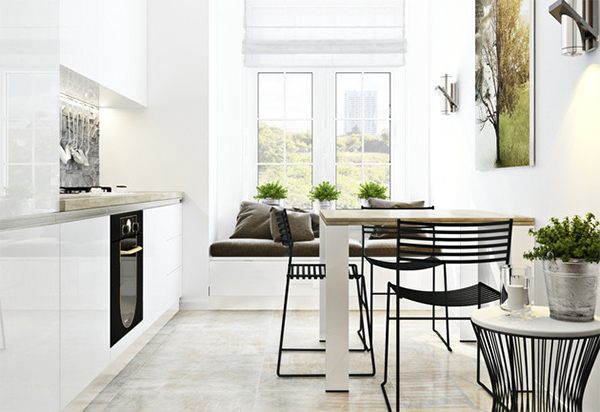 I love the look of this one as the black metal chairs sit on the white space.
3. Coppell with Metal Dining Chair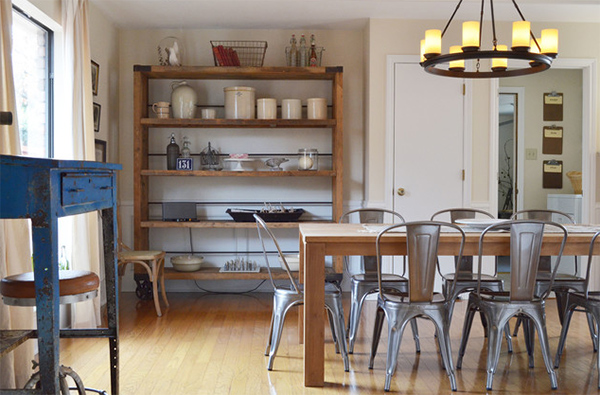 Tolix Marais A Chair are used for this eclectic dining room adding some industrial touch to it.
4. 19th Century Farmhouse Renovation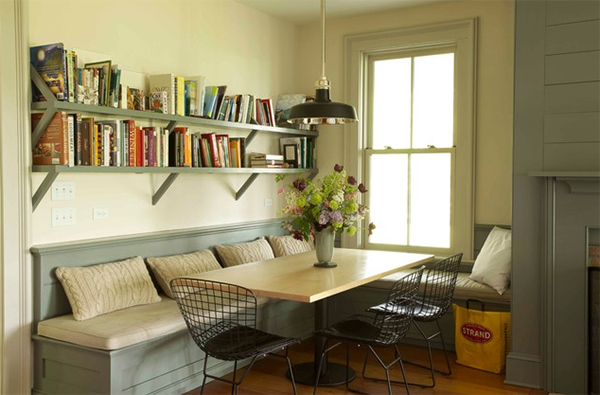 A bench is paired with Bertoia Side Chair with Seat Cushion for this farmhouse dining room.
5. Reed Wilcox Steel Chair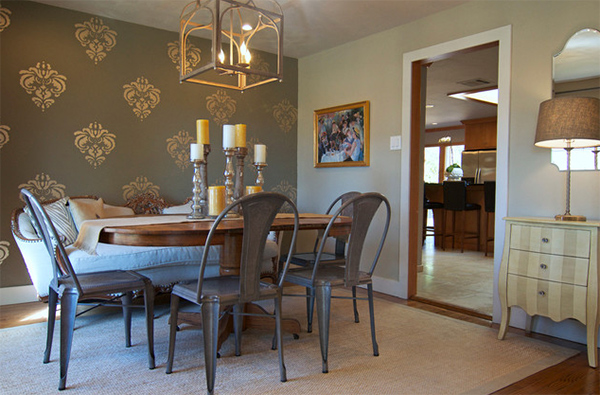 On one side is a lovely chaise that while metal chairs are used around other parts of the table.
6. Vibrant Solid Metal Chair in Dine Area
I like those yellow pendant lights! But yes, it does look good with the Delta Side Chairs that has yellow cushions.
7. North Coogee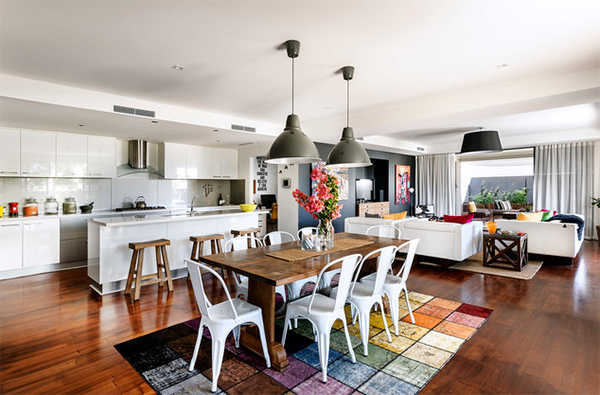 Ahuh! Metal chairs can be white too like this Tolix Side Chairs that sits on a colorful area rug!
8. Traditional Dining Room with Metal Chair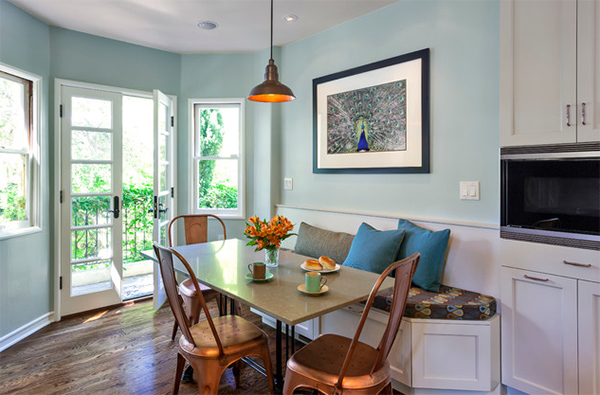 Redsmith dining chair with burnished copper finish- such a graceful addition to this traditional space!
9. Street of Dreams Modern Dining Chair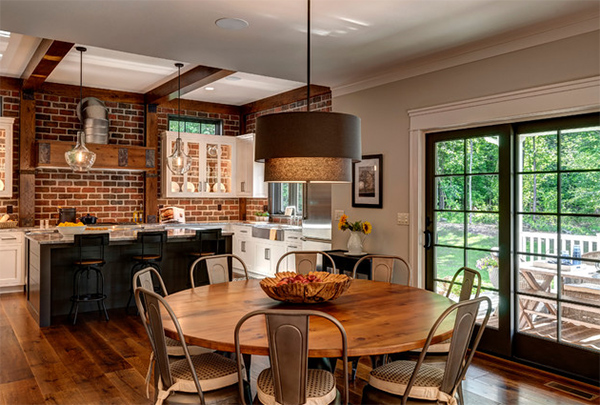 I can see rustic colors in this traditional dining room with those cushioned metal chairs.
10. Radical Insertions – Dining Room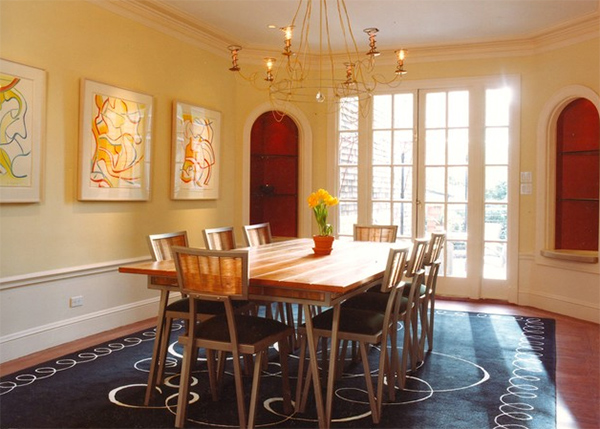 I can sense a subtle Art Deco feel in here but with the mix of style, this space is just rightly considered eclectic.
11. Division Street Dining Area Chair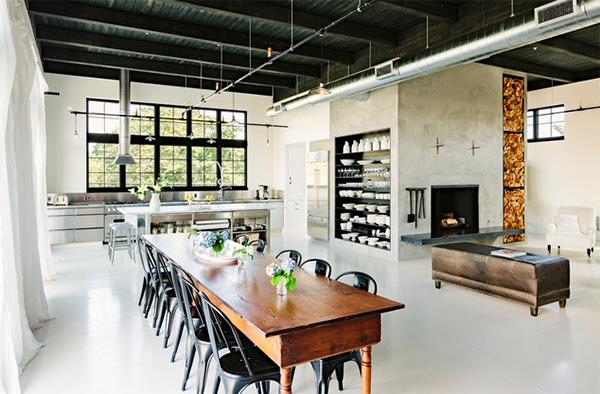 Felix French Cafe Style Cafe Chair in Gun Metallic color is just perfect for this industrial dining room!
12. Water Tower Dining Project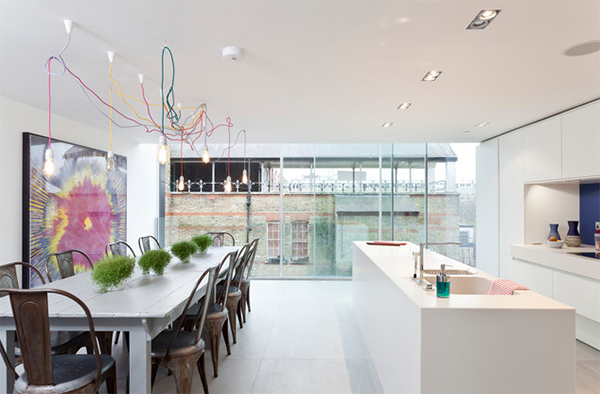 It's the Tolix A Chair again in this Scandinavian dining room. Pretty yet simple!
13. Dining and Family Room Remodel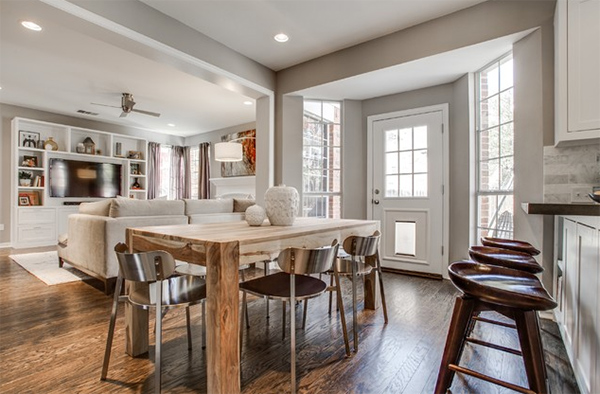 I like the design of this metal chairs as well as the sheen from it too!
14. Chantal and Harry Dining Room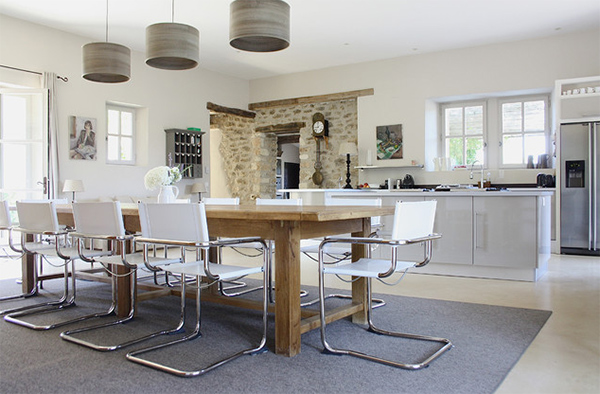 Gorgeous and sleek metal white chairs- what could be lovelier than this for a contemporary dining room?
15. Saratoga Creek House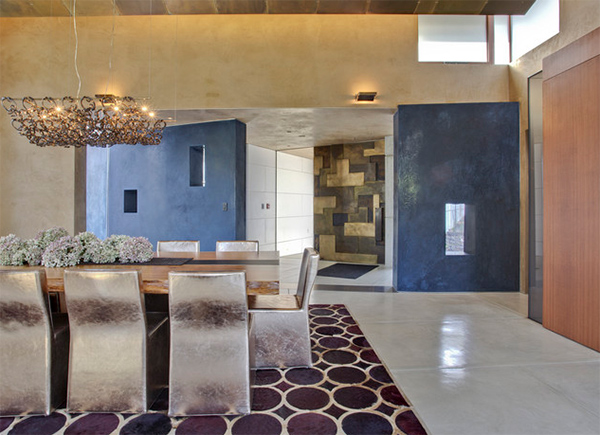 Metal indeed! I wonder if this is heavy or just light but the design does look like it is heavy because it is all metal.
16. Stable Building Metal Dining Chair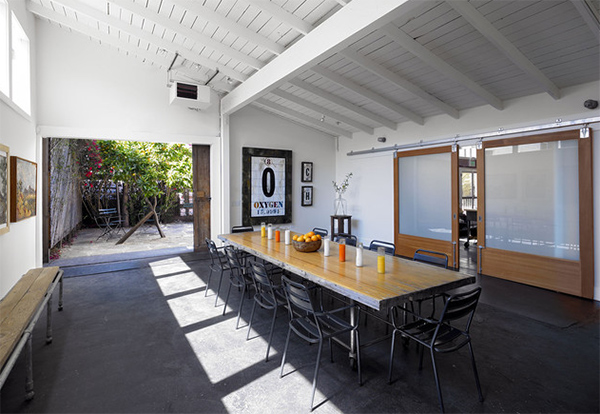 Black metal chairs matched perfectly with the industrial space as well as to that long wooden table.
17. The Neoteric Classic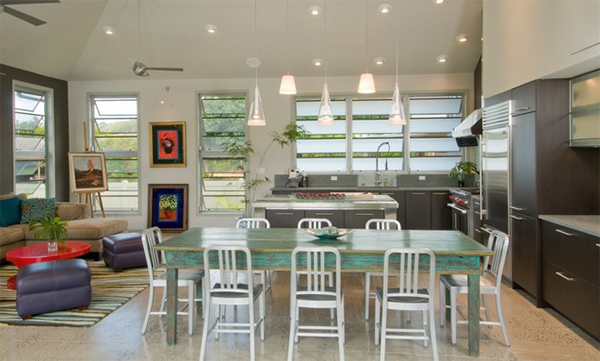 A dining area in a tropical space with some modern, industrial and classic fusion.
18. West Wimbledon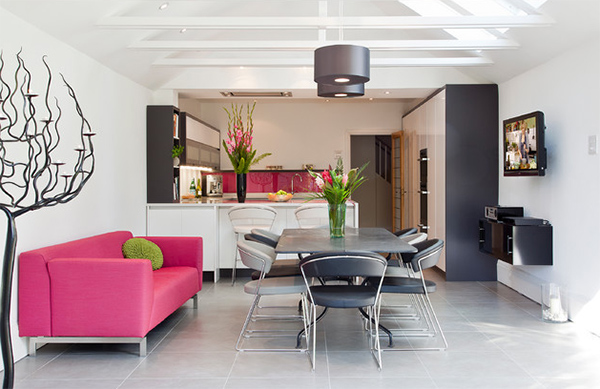 The metal dining chairs here have gray upholstery in two different tones.
19. The Prairie Zinnia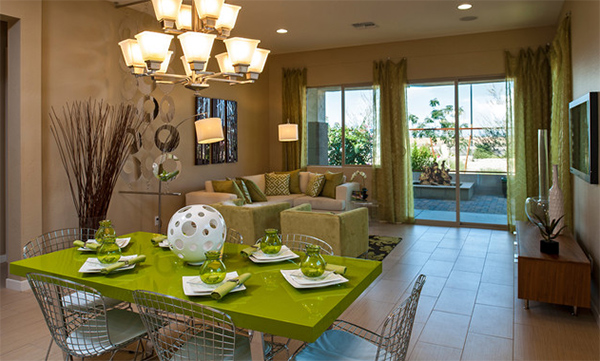 I love the lime colors of this dining table! Using a metal chair is a good idea as it didn't overdo the look.
20. Contemporary Dining Room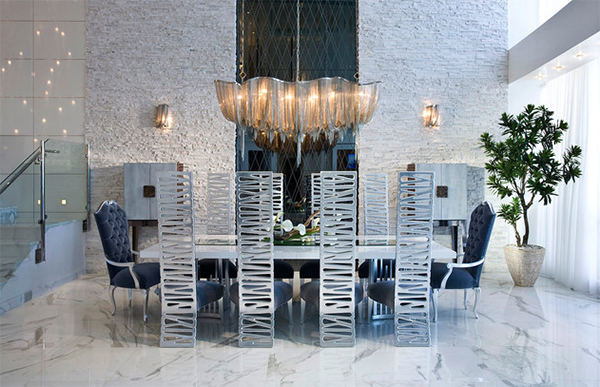 Now that's one hell of a metal chair! Such a sculptural seating for the dining room indeed!
Did you find this list lovely? Well, if you did, share this to your friends! For sure you were able to get ideas on how to style and design your dining space as well as how a metal chair would look like when used for the area. Can you tell me which your favorite from this list is?