20 Ways to Use Black and White Decors in the Dining Room
The color of a home interior's decorations would greatly affect a space. We have seen that in many lists and round-ups of interiors here in Home Design Lover. Just recently, we have shared to you some living rooms that were able to use black and white decors flawlessly, this time, let us go to the dining room.
Most often, a dining room is just near the living room. Because of that, there has to be some points wherein both can have something in common to give it a coherent look. So, if you used black and white decors for the living room, you can do the same to the dining area too. Here are some dining spaces that used this kind of decors and I am telling you, they look lovely!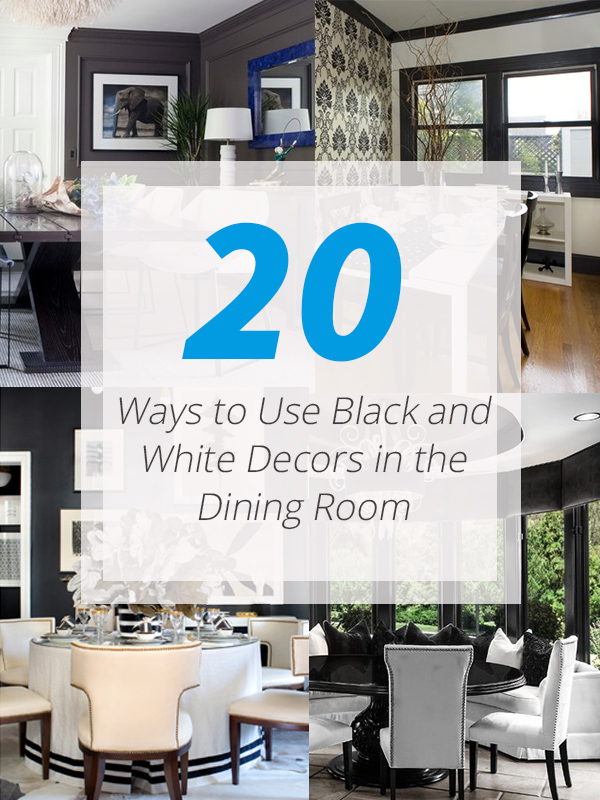 1. Noe Valley Two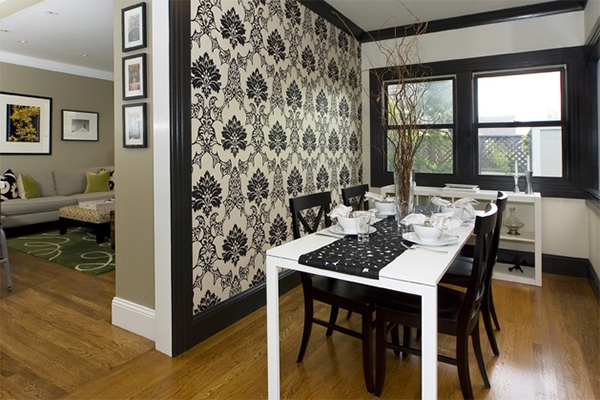 Aside from that stunning wallpaper in black and white, it also has a table runner of that same color combination. Pretty, right?
2. Papermill Estate East Cobb, GA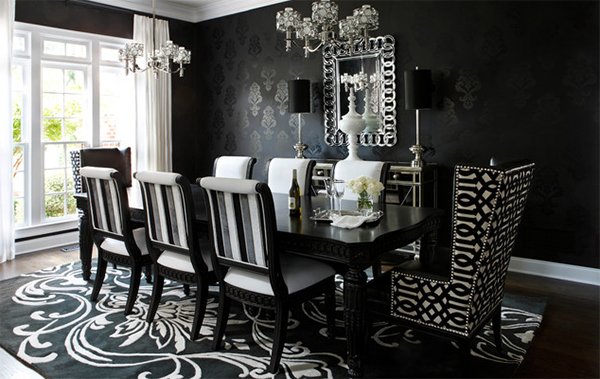 I honestly love this wallpaper as well as that area rug. And yes the chairs and lighting are all so gorgeous.
3. Marshfield, MA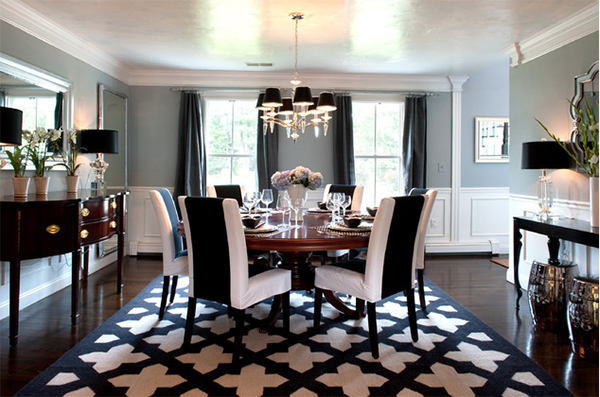 A marvelous dining room with black and white area rug in geometric design.
4. One Central Park Penthouse – Chippendale Sydney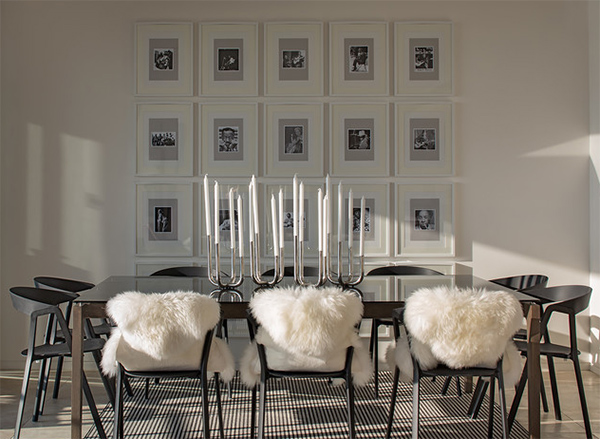 Oh the furry chairs! The black and white wall decors create a lovely gallery.
5. Port Moody Town Home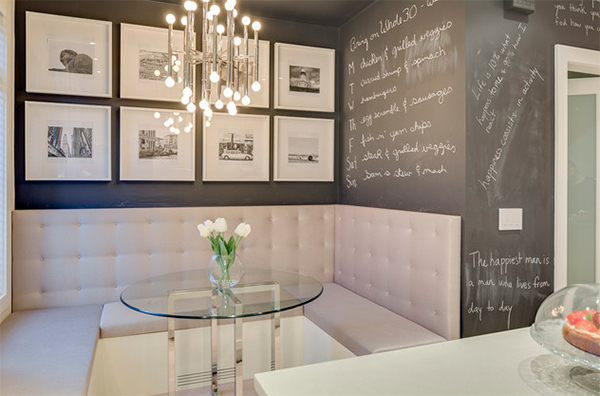 Using blackboard paint for the wall is a really great idea!
6. Edina 5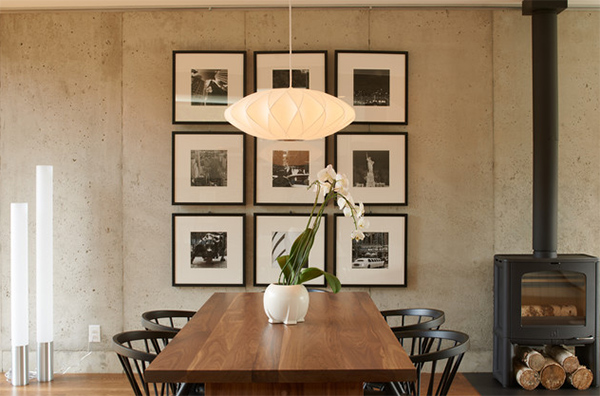 This pretty pendant light and orchid on the table looked amazing with the black and white photos at the back of it.
7. Traditional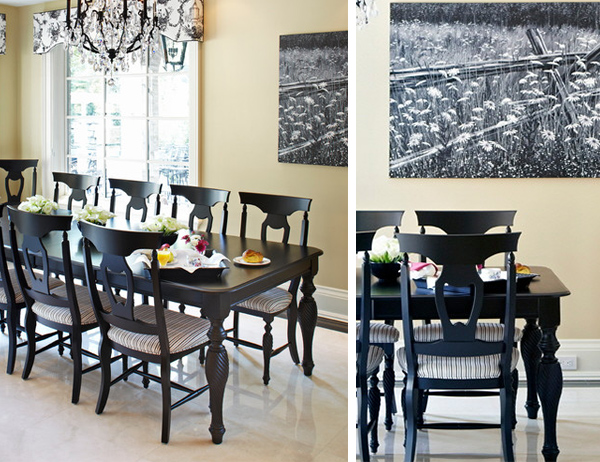 A damask curtain in black and white as well as a beautiful photo are seen in this dining room.
8. SJC Dramatic Remodel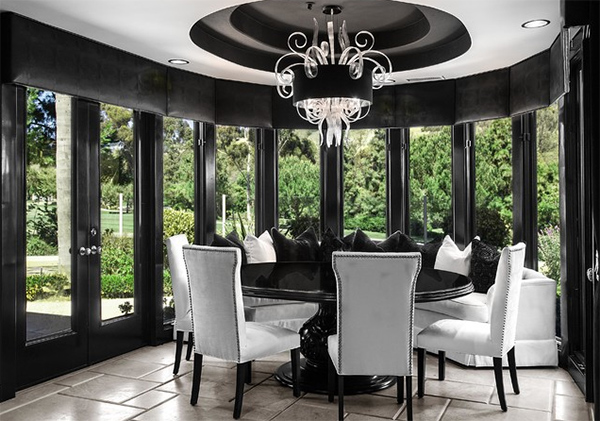 You can also use throw pillows in black and white and place them alternately on a bench for the dining room.
9. My House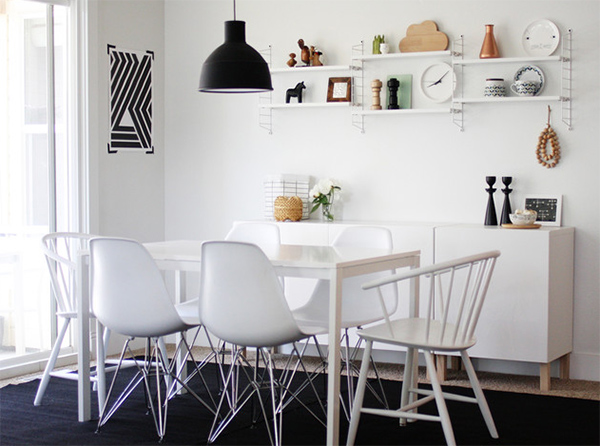 This dining room has white in most areas but note the addition of black decors here too.
10. Cleverly Classic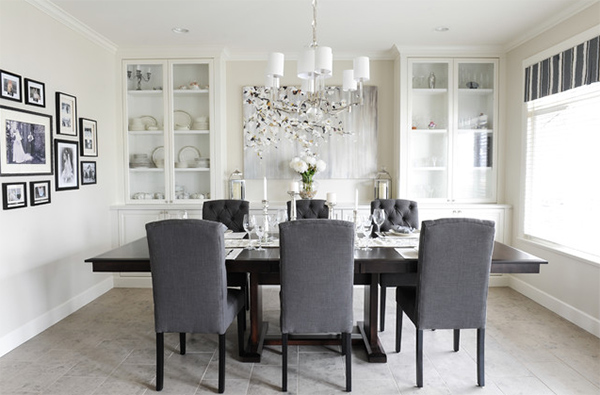 An open concept dining room for a family of 4 with a wall of pure storage to house the clients extra dishes and vases.
11. The Coach House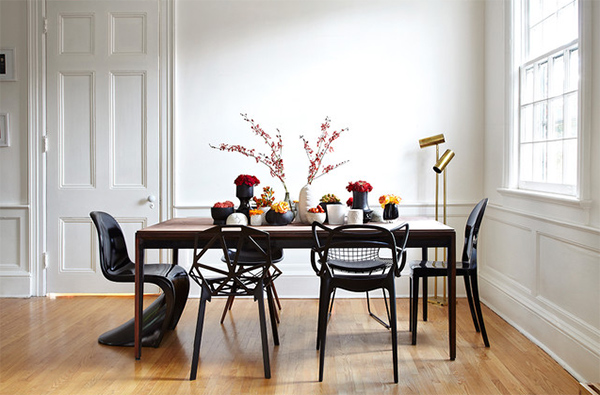 Lovely! I like the simplicity of this contemporary dining area with black and white ceramic centerpiece.
12. Woodland Road West Dining Room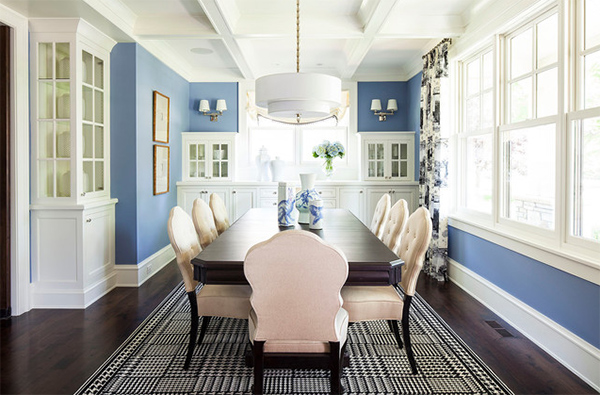 This dining room used not just black and white decors but with blue too. What a combination!
13. Photographer: Modern Interiors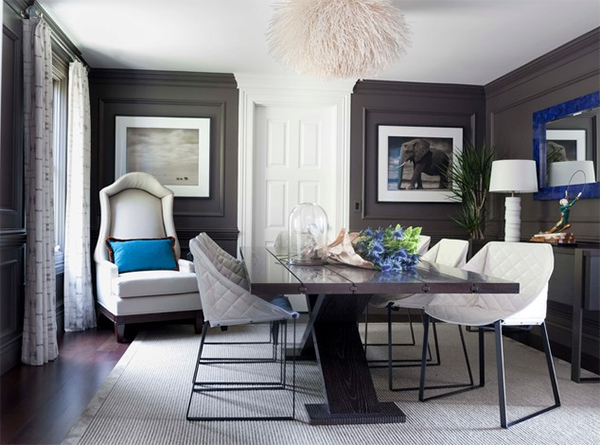 Beautiful. Who would not fall in love with this stunning dining area with a mix of black, white and blue?
14. Holiday House 2014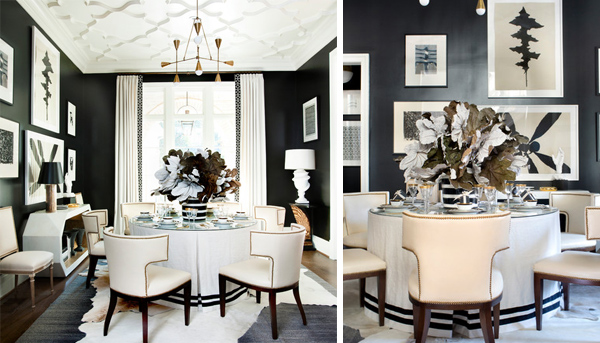 If you love black and white, how this dining area used the combination will make you love it even more!
15. 105 Rancho Trail – Partners in Building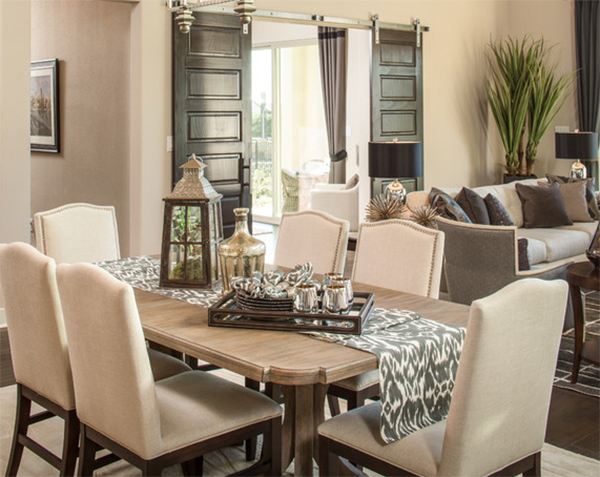 You can use black and white decors in a subtle way just like putting a table runner same in the picture.
16. Dining Room with Custom Concrete Table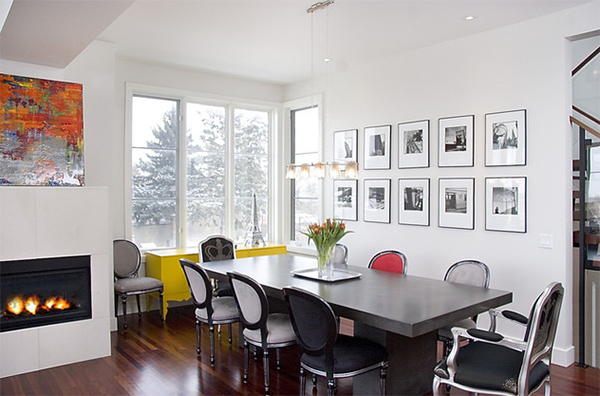 A mix of chairs in different designs will work lovely too. And note the colors it used in the wall decors and the dining chairs that surrounds a concrete dining table.
17. Dovercout House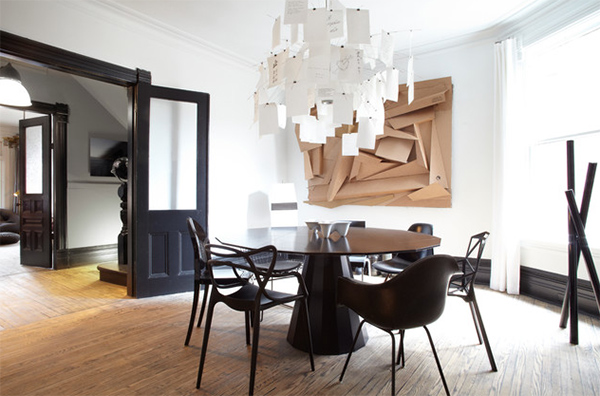 This is such an artistic space. I can tell that the wall decor as well as the mobile with white paper and black ink are DIYs.
18. Piano White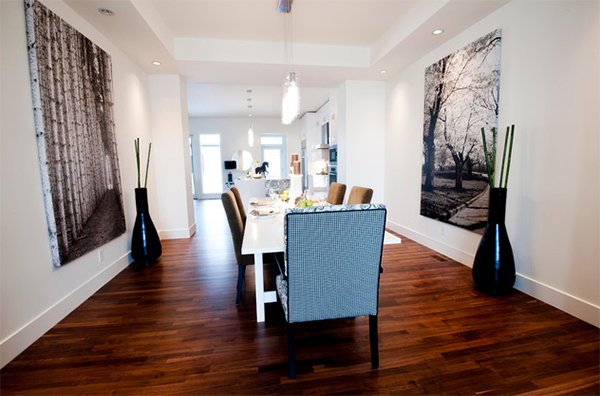 Well the black and white decors are obviously seen here and I like the addition of the black vases too.
19. NYC Fashion PR Firm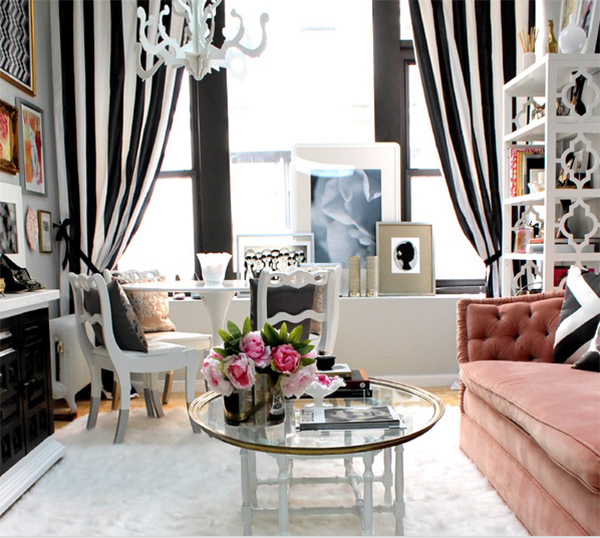 Such a charming space! It isn't just the black and white curtains that add beauty to it but as well as the other elements too.
20. Oregon Coast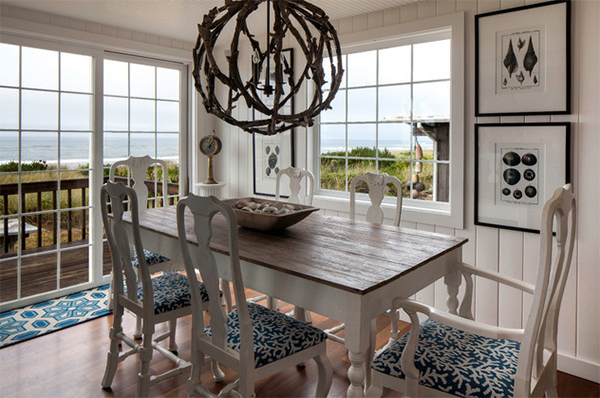 Well, since we are talking about black and white decors, this beach style dining area sure has it!
After seeing how black and white decors look like in living rooms, this list of dining areas with the same colors for the decorations look equally stunning too. That is the good thing about using black and white because it would match into whatever space and whatever motif you have. Don't you agree?