20 Fabulously Attractive Classical Dining Room Designs
Every homeowner has his own taste and choice when in comes to the home's interior design. These days, most people prefer a modern look since it is neater and simpler. But some people still stick to a classic design which makes use of more decorations and patterns. A classic interior design is based upon order, balance, and perfect harmony. Unlike modern design, classic ones use traditional elements and focal points. It make use of decorative furnishings, rugs, carpets, candle holders, chandeliers, wall lights and many others.
Focal points can vary from large fireplaces, impressive staircases or a grand table. The focal point is first chosen in a classic interior. For a dining room, the focal point is usually the chandelier or the dining set. Colors used are often deep blues, browns, yellow, green and earth tones like terracotta. Let us take a look at a collection of 20 fabulously attractive classic dining room designs.
Classic Dining Area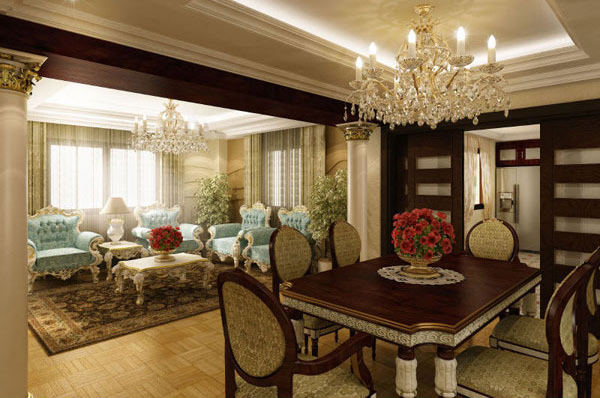 A home interior with a classic design making use of decorative furniture and chandeliers.
Dining Area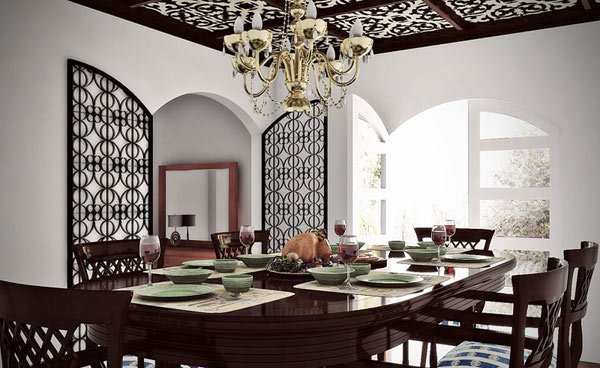 Shades of brown is used in this dining room accented with a decorative ceiling.
The Palace Dining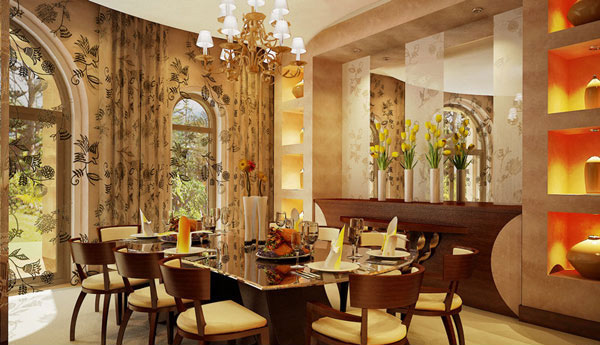 The furniture used have a modern touch but the entire look achieved a classic one especially with the chandelier and the floral window treatment.
Classic Dining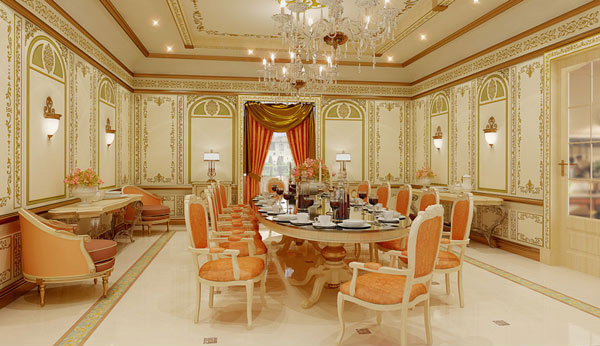 This one is really sophisticated. Even the walls were done in classic design plus the ceiling with mouldings and the good choice of color for the seats.
Classic Dining Area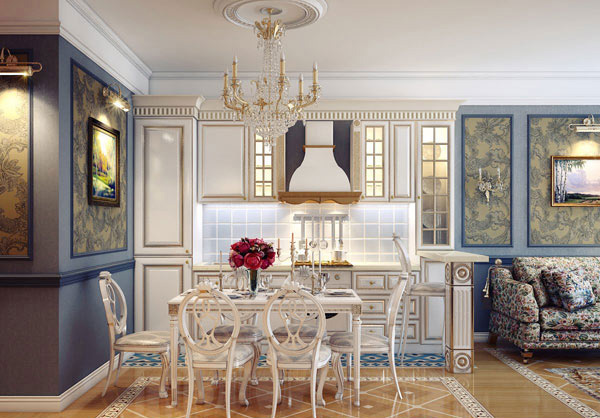 Blue is the motif of this dining area. Notice how the designer made use of framed wallpaper on the walls making it gain more class and glamour.
Dining Visualization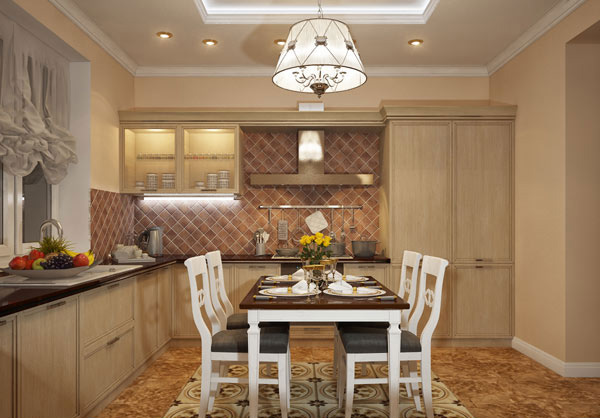 A typical home with a small family yet managed to get a simple classic look in its use of ceramic tiles for the floor and kitchen backsplash.
Formal Dining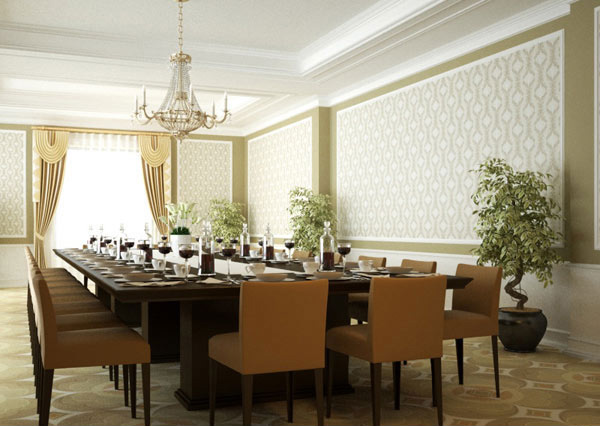 The use of patterns in this dining room make it look more classic and elegant.
Dining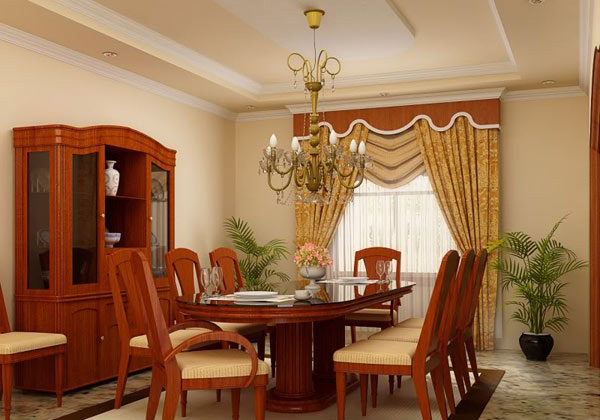 Wooden furniture with accents of the same tone creates a coherent look for this classic dining room.
Dining Shade in Lilac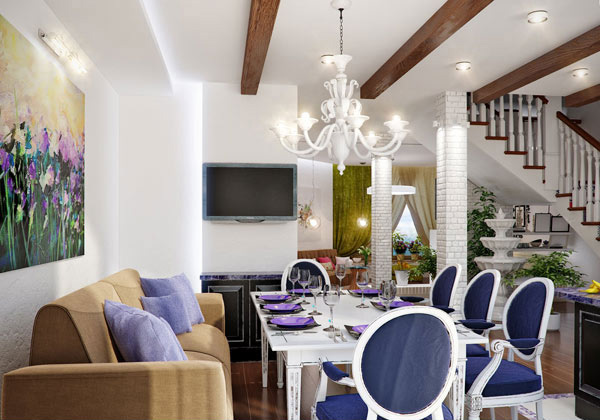 This one is intended for many people providing an area for group seating. The use of lilac makes it appear pleasing to the eyes.
Mishal Dining Room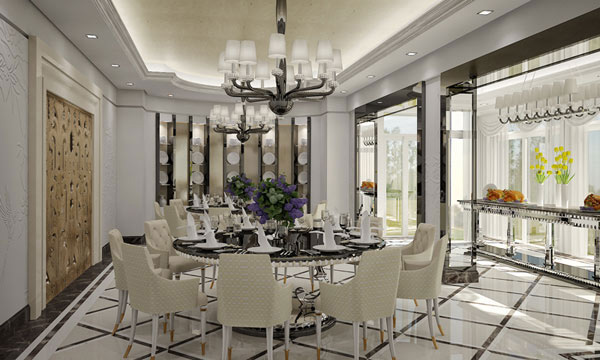 Elegantly decorated classic dining room using mirrors and glass elements to make look more pleasing and visually wider.
Living Dining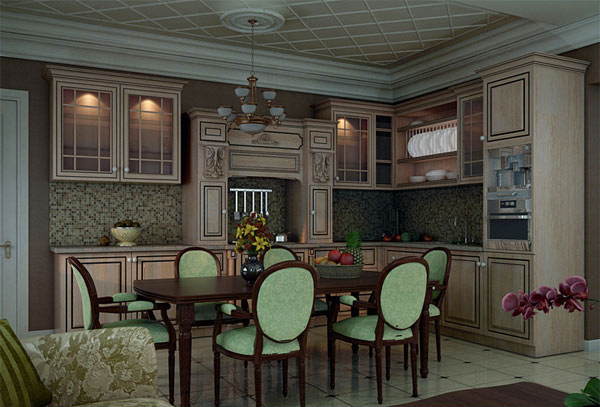 A simple dining area with wooden furniture of green upholstery made more pleasant with the decorative cabinets.
Apartment in Classic Style in Minsk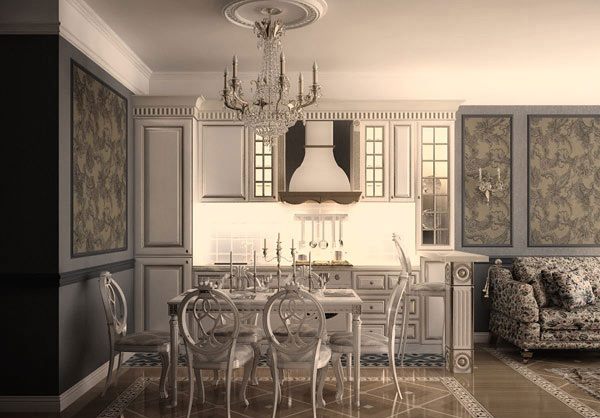 Looking lovely with its gray shades and floral wallpaper. This apartment made use of classic style in its entire interior.
Dining Room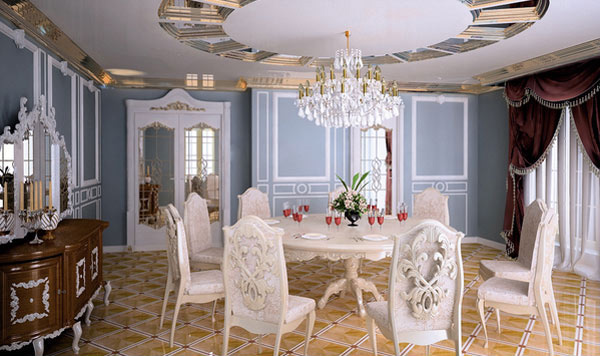 White furniture gives this dining area a more classic yet sophisticated appearance especially with the decorative ceiling.
Classical Dining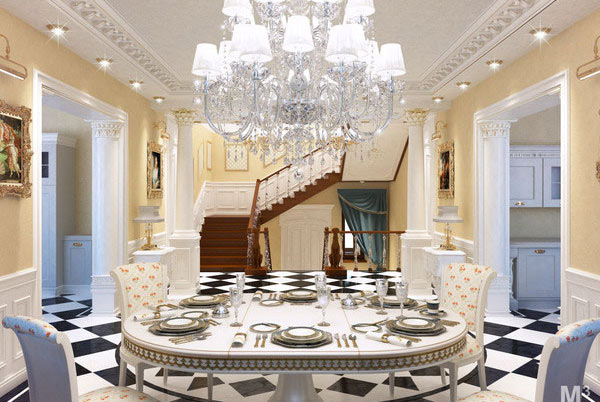 The dining room's chandelier certainly acts as a focal point paired with beautiful furniture set.
Visualizing the Room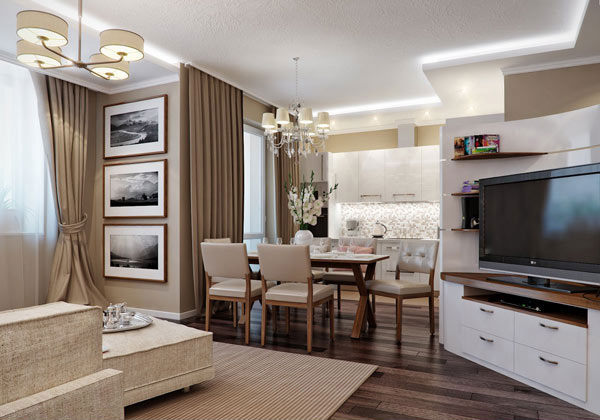 Beige upholstery and wood when combined can look very attractive for a dining set.
Dining Area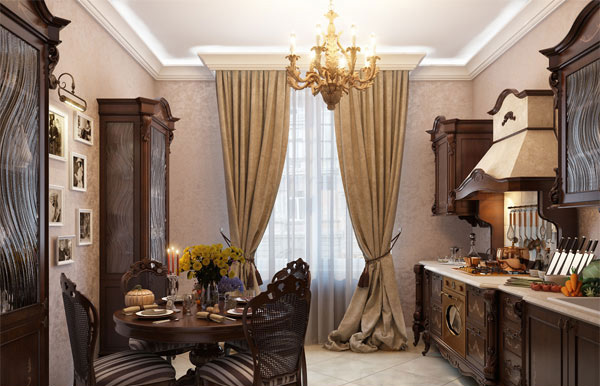 A classic home just looked right with their small dining area. The use of fabric for the windows added to its classic yet luxurious look.
Legacy of Design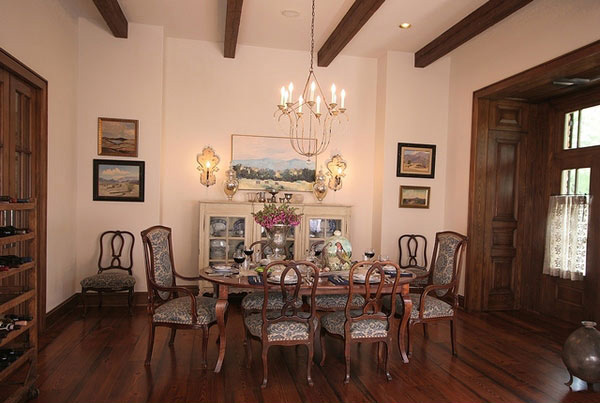 Damask seats are suitable for this classic dining area. Notice how classic looking is their chandelier and wall lightings.
Country Home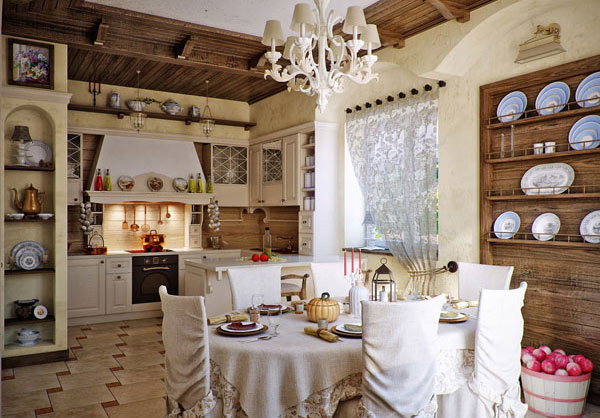 A country home with a classic dining area is indeed attractive. The chairs and table are covered with white fabric and the chandelier is also in white.
Classic Dining Room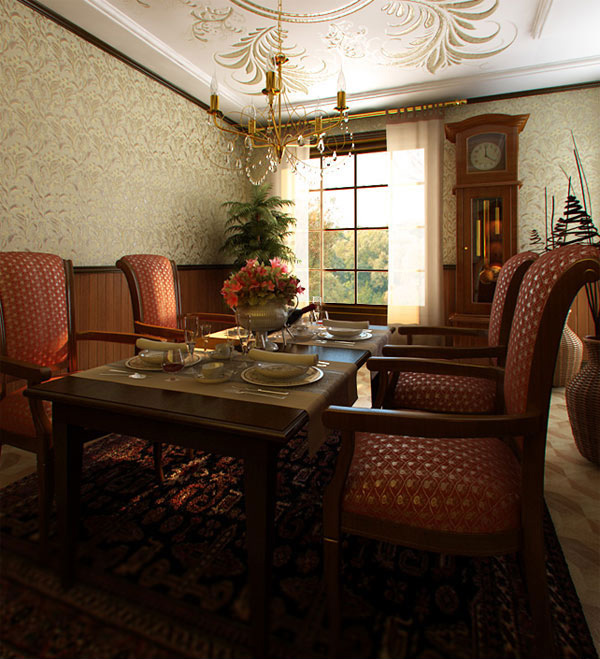 Patterns are creatively used here paired with a glamorous ceiling.
Italian Style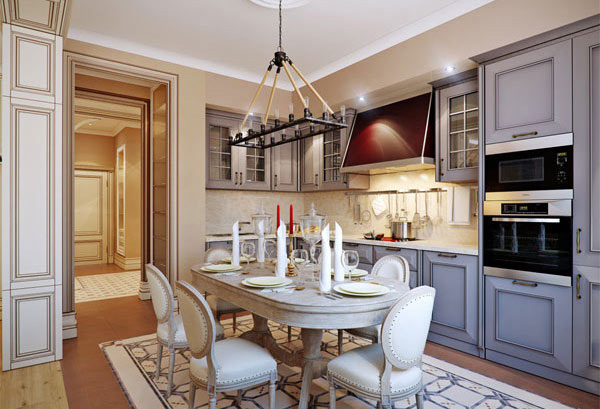 Pleasantly lovely dining room that can surely make your dining moment great. It has an Italian concept and also achieved a classic look.
Even if most of the interiors these days are of modern design, classic style still remains. Some people prefer to have a classic design especially if they want to use patterns and other decorations. If you want a contemporary look, you can take a glimpse at our collection of 15 Adorable Contemporary Dining Room Designs.