15 Elegant Dining Room Designs
Dining rooms can get a bit ordinary or may even be boring as you get used to it. Often times we do not make a big deal about it as long as all of the elements of a dining room is present. It is mainly consists of table and chairs and may be a chandelier overhead if you have one. That is it! We are all okay with that! But did you ever consider changing it a little? How would it be if you put a pinch of sophistication and style here and there? You will be surprise of the long meaningful conversations that you will share with your family in your stylish dining room!
Discover how to bring sparks and style with our 15 Elegant Dining Room Designs. Flatter your family for making an unexpected, beautiful twist in your everyday dining room. The interior designs that you are about to see are done in such sophistication that you will surely love. Let us help you in getting that inspiration you needed and make your dining room fabulous.
Dining Room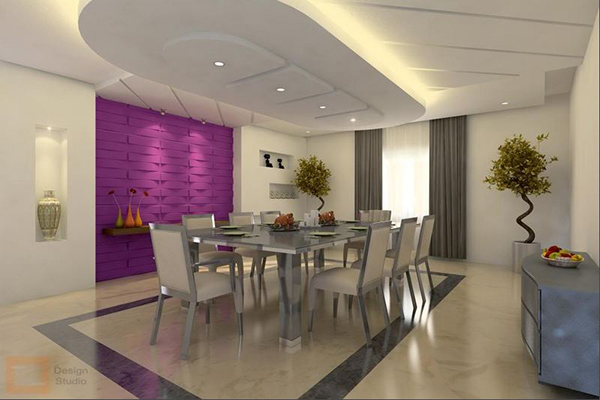 If you are not a fan of dazzling chandeliers but have a stylish ceiling treatment, choose a chic recessed lighting that will showcase that fabulous space from above.
Formal Dining Room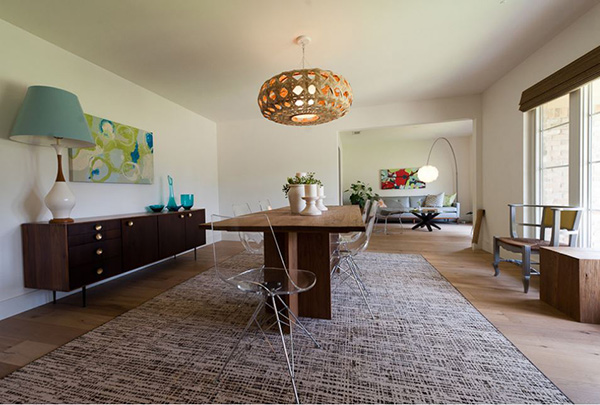 Mixing and matching different elements can turn your casual dining room into a stunning and exciting one.
A Dining Room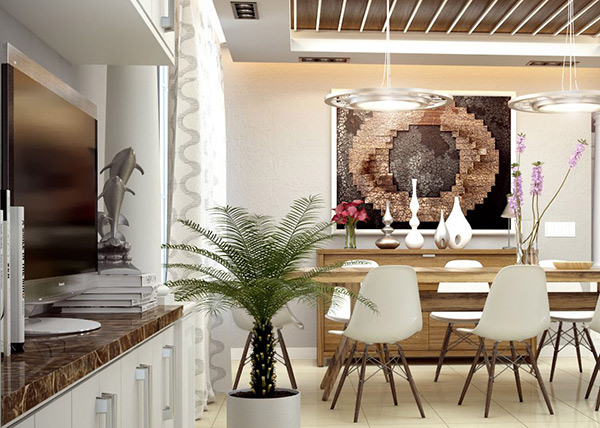 The beautiful collection of vase is showcased in this dining room design to further accentuate the space.
Azalea Lane, Residence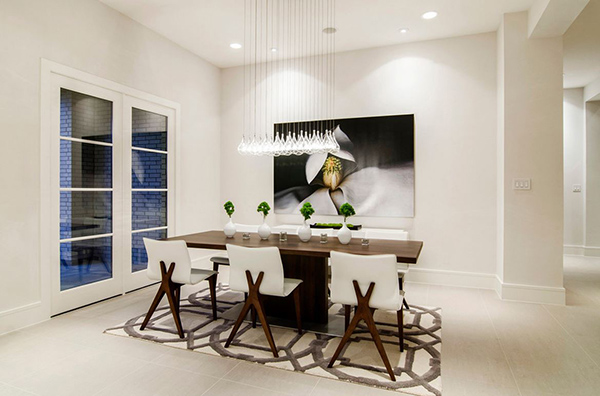 Play around centerpieces! It can magically turn your ordinary dining room into an elegant one.
1201 California Street Residence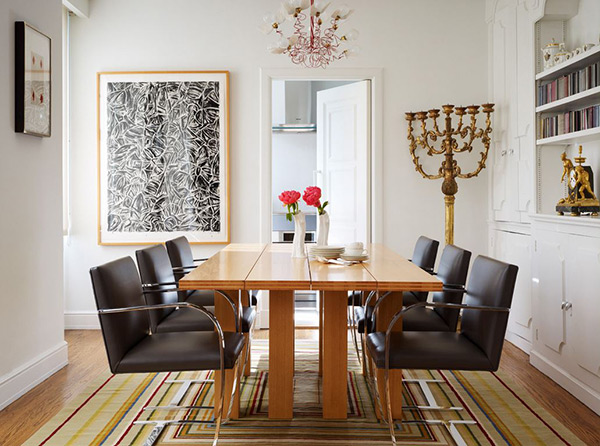 Bringing unexpected decor, like this fine candelabrum, in your dining room can make it elegantly livelier and fun.
Weathered Elegance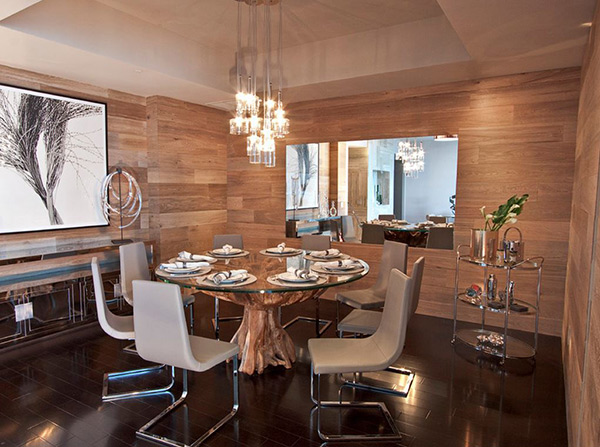 The combination of the natural elements with modern flair creates a hotel-like ambiance in this dining room design.
Los Gatos Residence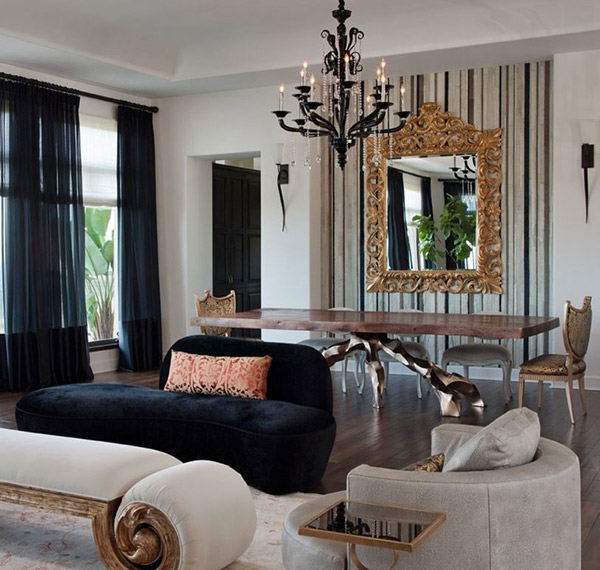 A grand classic interior design with a rustic flair creates an exquisite, elegant dining room style.
Bucktown Beauty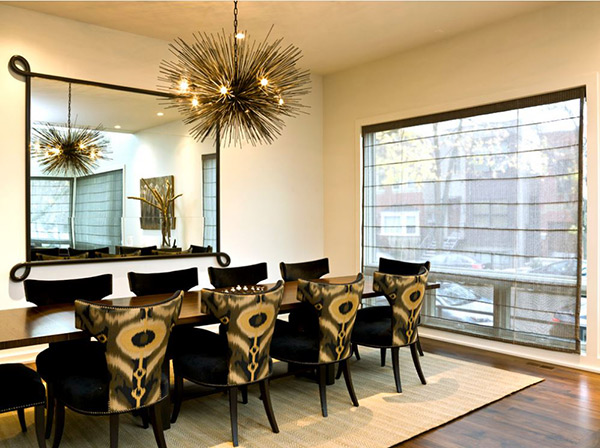 Make your dining room excitingly sophisticated by adding exotic touches, like the ikat print on the back of the seats.
Dining Area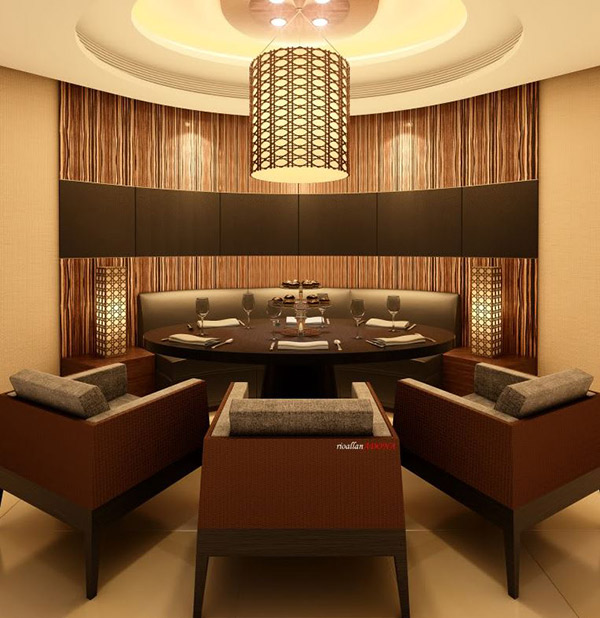 The chandelier in this dining room design is a stunner! Choose a statement piece that will make your room elegant and inviting.
Primaclass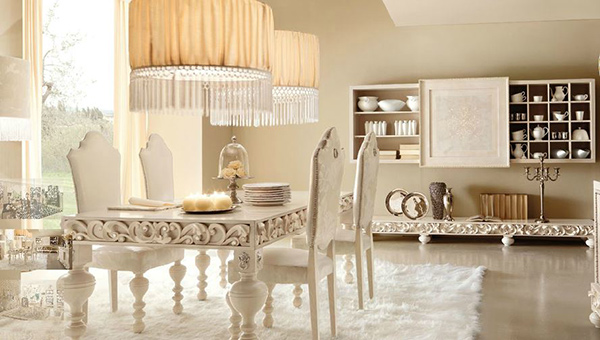 A clean white faux fur adds luxurious feel to a dining room.
DKOR Interiors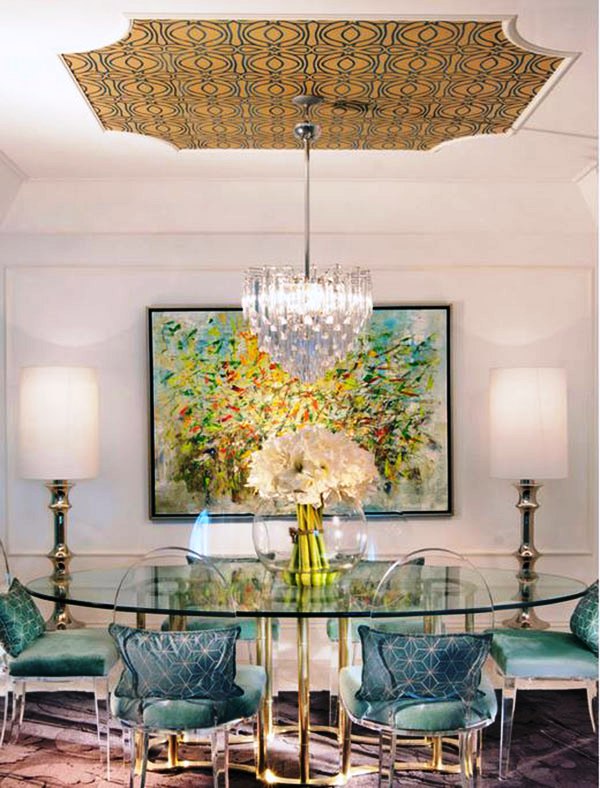 We love the bold patterns, textures and lots of bright colors that bring elegance yet easy mood in this dining room design.
Visionnaire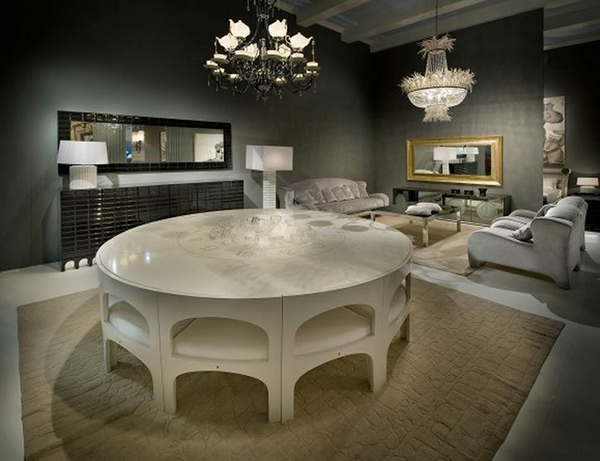 Pick a unique yet fashionable table and chairs if you would like to go for a dining set. It will certainly keep you away from getting bored while you dine.
Luxury Dining Room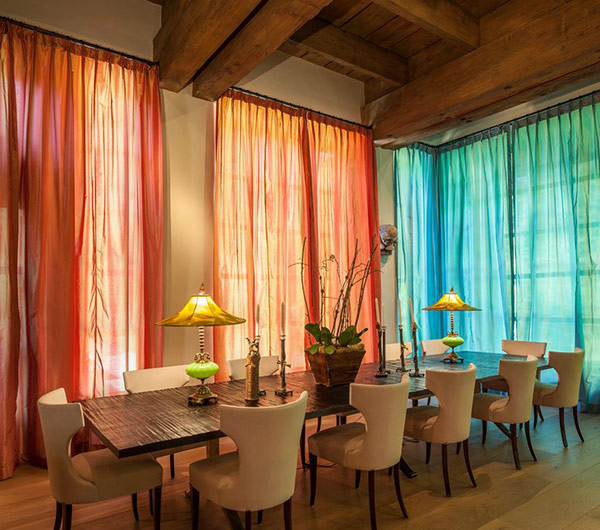 Create a cozy ambiance to your dining room by using colorful sheer curtains that can reflect the light to your space.
Macral Design Home Spaces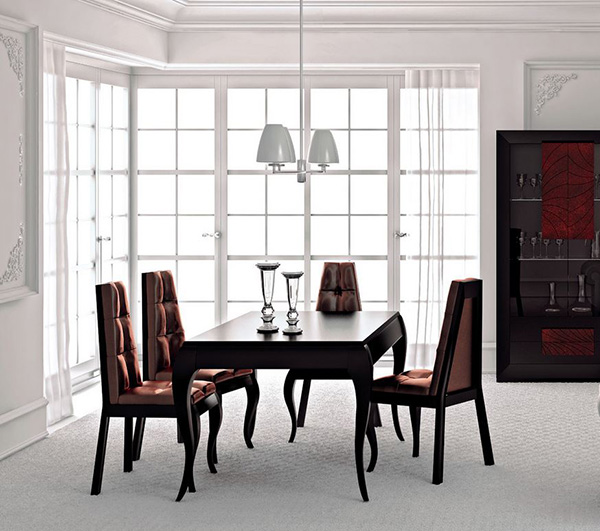 The use of contrasts and symmetry can make simple yet elegant appeal in your dining room design.
Orion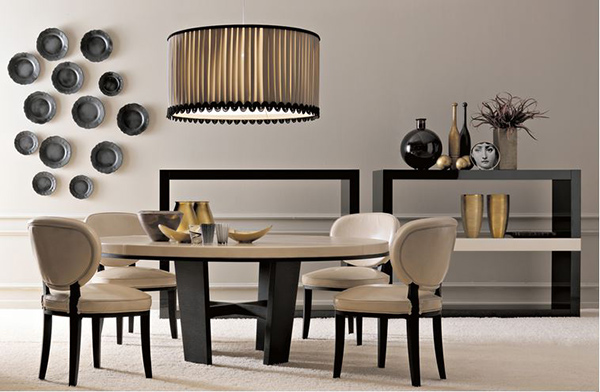 Make your modern dining room look more sophisticated by adding vintage flair like the one above.
A dining room can be elegant without buying too much expensive decors. Getting the right lighting fixtures, adding a rare find or a fine collection can make a huge difference in a dining room atmosphere. The key is keeping it at minimum. Do not compromise comfort as well. It is good that you are being fashionable and stylish but always remember the comfort that the entire interior design will bring. It is always good to keep family meal time longer. In this modern era it means more meaningful conversations and enjoying more delightful food together. So make those quality times with families and friends longer in your very own elegant dining room design! Check out our list of organic dining rooms too!