20 Ways to Use Gold Accents in the Dining Room
Gold is a color that would add elegance to anything. Even small doses of gold can alleviate the look of a space. We know that pretty well because of what we have seen in different homes with golden accents. We are all aware that gold is associated with sophistication and elegance that is why, it could give that kind of appeal to anywhere we try to add it just like a dining room.
We have created round-ups of living rooms with gold accents. Today, we are going to show you dining rooms that has gold furnishings or decors in them. You can notice how the colors has entire changed the look of the spaces. Try imagining how the dining rooms would look like minus the golden accents.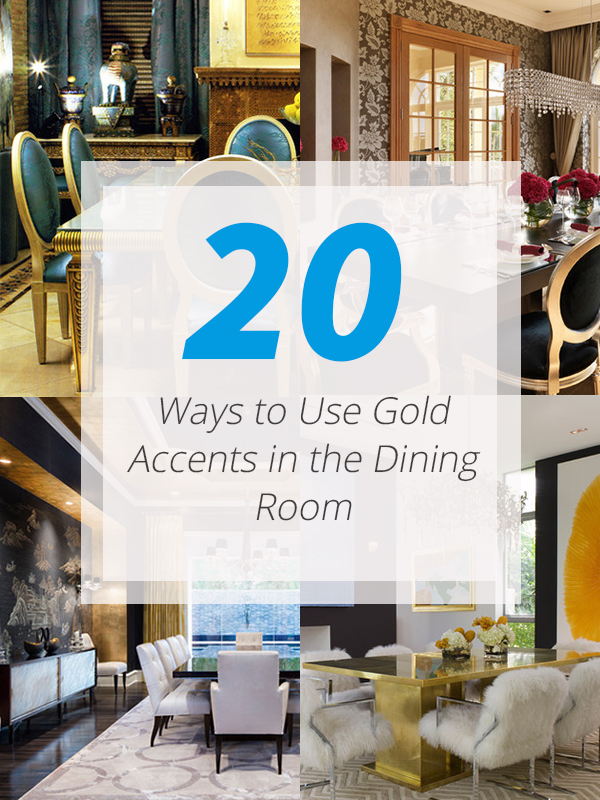 1. Dining Room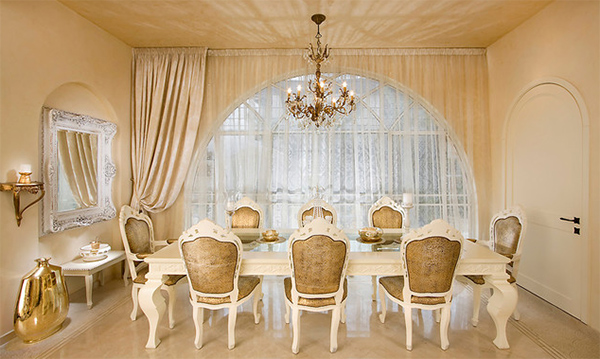 You can see here a dining room with beige and cream. But adding some gold accents in it seem to make the entire dining area look gold!
2. Hollywood Hills Residence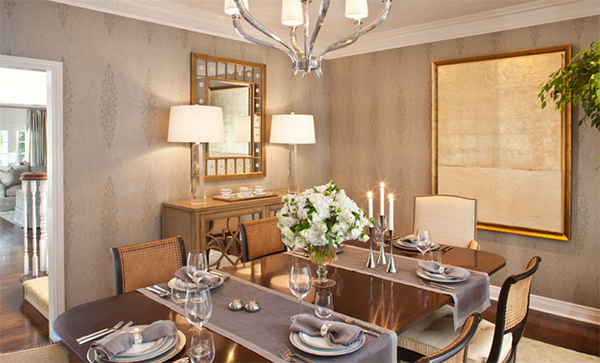 If you don't want gold to be overused, you can bring in a wall art or a mirror with golden frames.
3. New Mood Design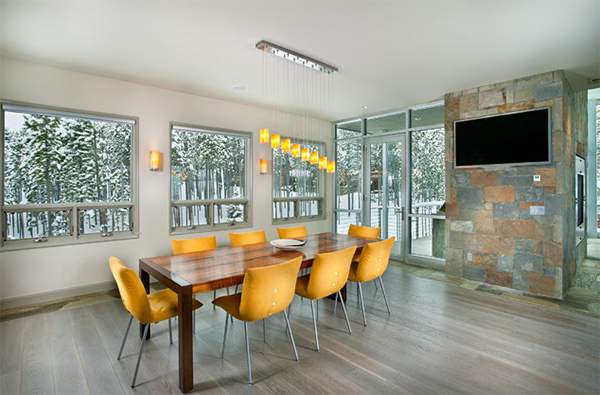 How about golden dining chairs and lights? That would be amazing!
4. Classic City Dining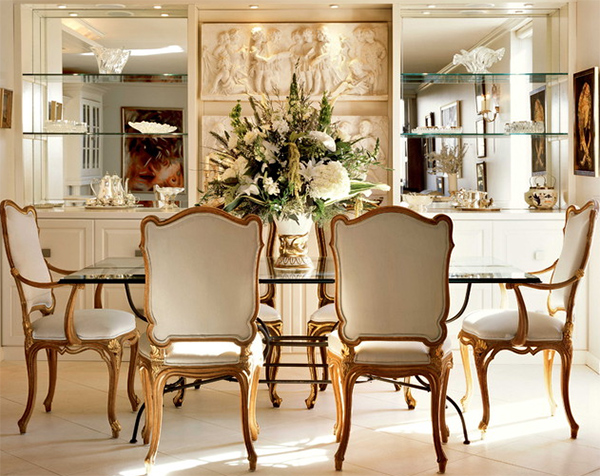 Chairs with gold trims could contribute to an ambiance that would work beautifully.
5. Classic Transitional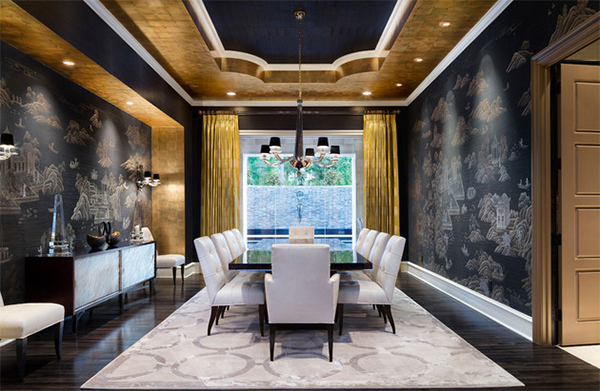 Blue and gold is majestic! Look at this dining spec with golden ceiling and drapes, such a picture of royalty!
6. Brito Dining Room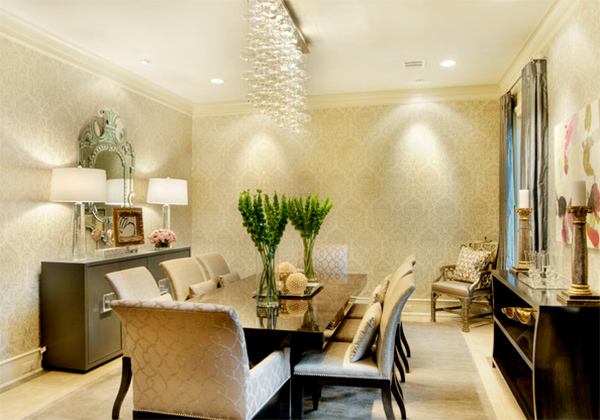 You can't always use the bright striking gold, you can also try using lighter tones of gold just like this dining area.
7. Luxury Penthouse on The Strand by Peek Architecture
A black console with gold trims and gold decors grace this dining area that has a golden dining table.
8. Brownhouse Design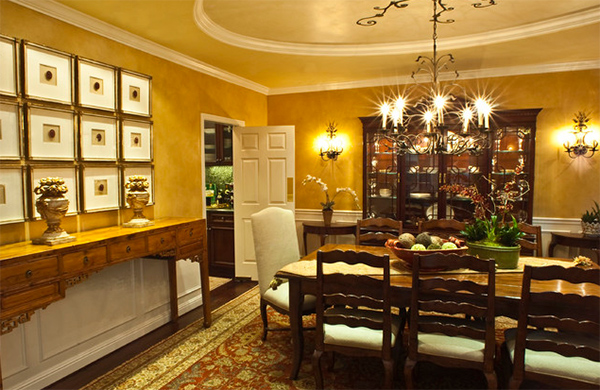 Yes, you can paint your entire wall with gold too. Look at how shimmering it appears!
9. Dramatic Dining Room in Hollywood Regency Style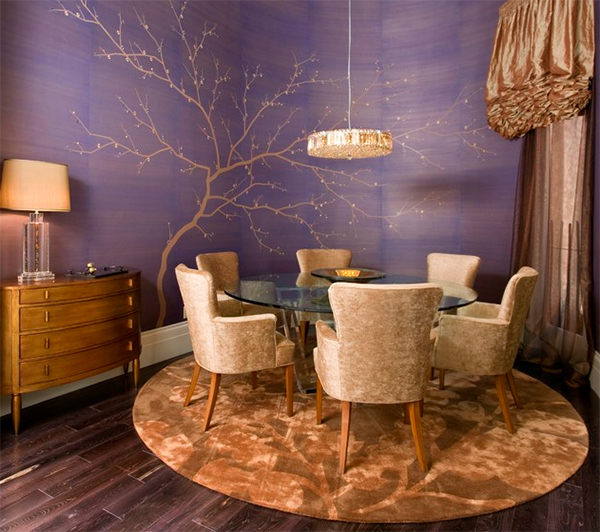 Golden curtains and the shimmer of the light adds up for a stunning dining area.
10. Chic Luxury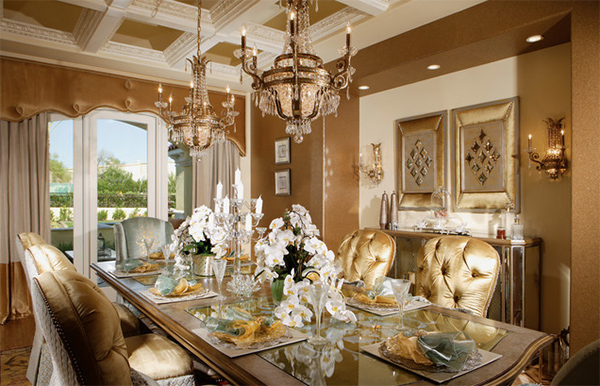 The dining chairs used golden silk white gold surrounds the entire space.
11. Dutch Kitchens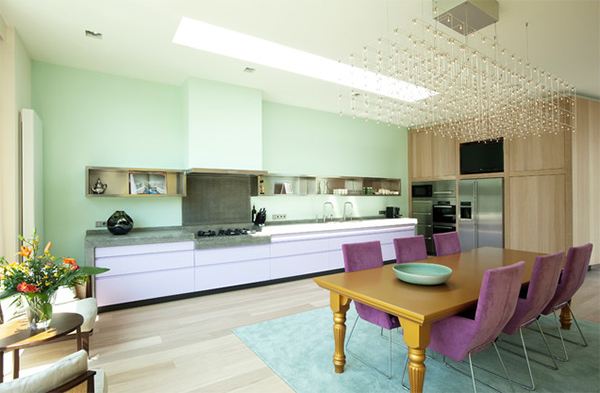 Who would expect that purple chairs will look great with a golden table?
12. Country House Dining Room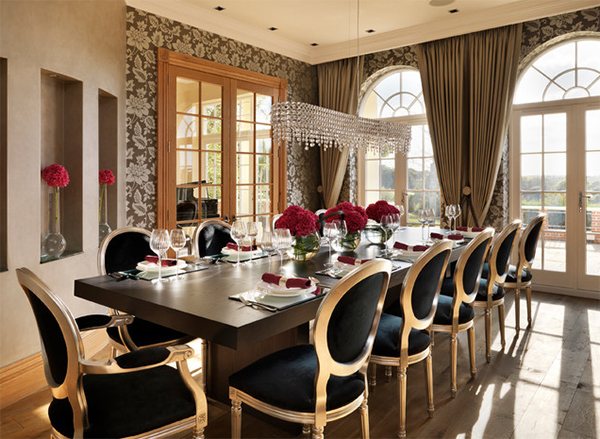 Black dining chairs with gold frame looked very timeless and sophisticated.
13. Dining Room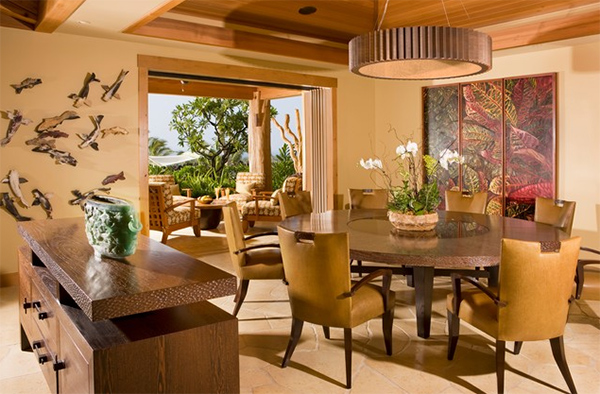 Another dining room that used gold chairs with modern design.
14. Moody Blues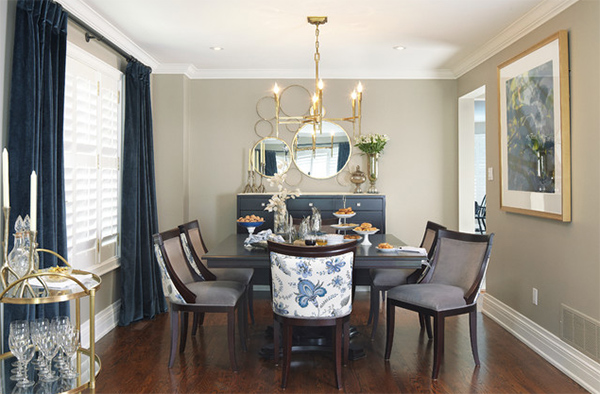 Look closely at this contemporary dining area with gold decors all around it.
15. Villa Nirvana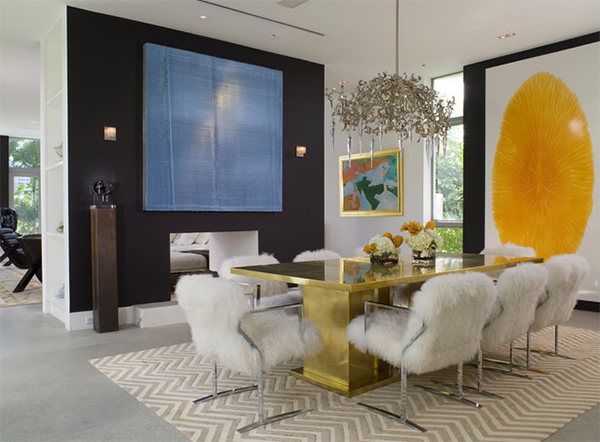 Aside from the gold dining table, the huge yellow flower on the wall looked very artistic as well as the furry chairs too!
16. Deco Dining Room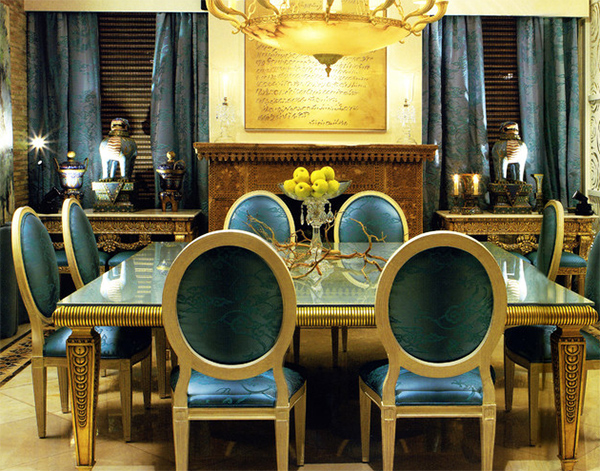 Aqua blue and gold looked great together. This dining area sure is fit for a queen!
17. Potomac, MD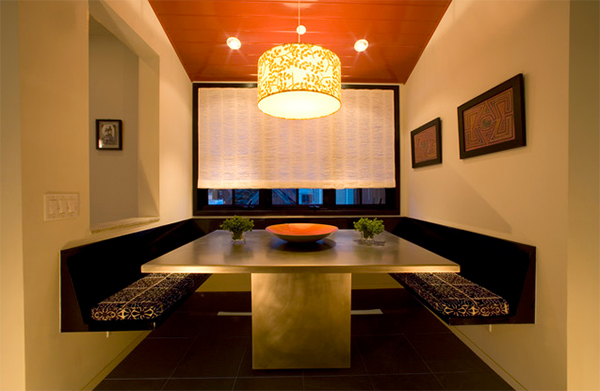 This one looks Japanese with a golden table and drum pendant light.
18. Naples Design Project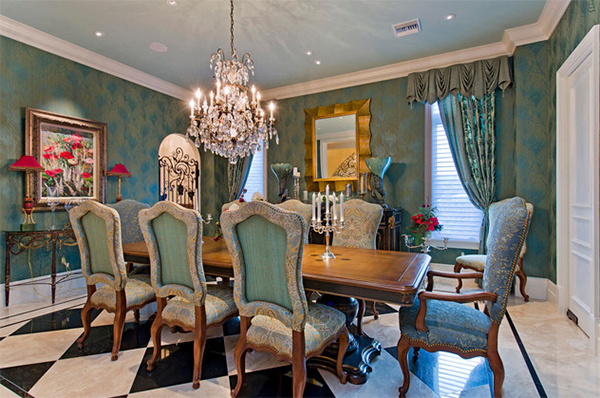 A breathtaking dining space with black and cream diamond marble custom flooring and a golden mirror.
19. Vallejo Street Highrise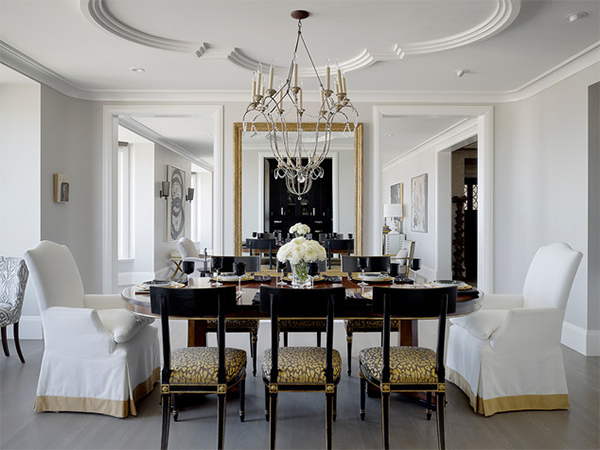 Even the chair covers had gold trims that matched with the other dining chairs.
20. Dazzling Dining Room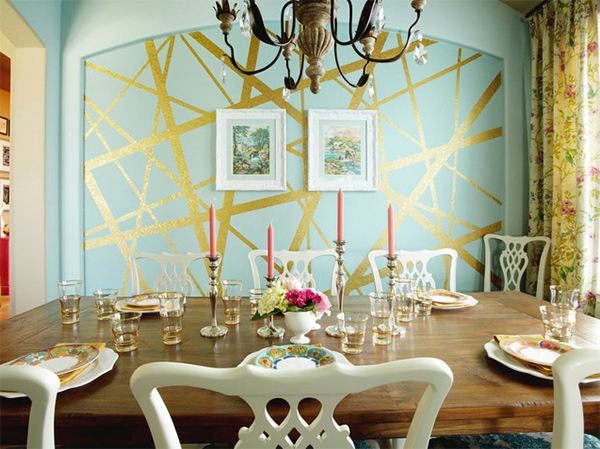 Look at that wall! I'm sure it is something we could DIY!
What can you say about the dining spaces about? They sure are stunning and elegant. Notice how gold was able to upgrade the visual appeal of the dining areas above. Now, if you want to change the look of your dining room, merely adding some gold items in them can surely bring in your much needed sophistication!