20 Opulent Ways to Use Gold in the Living Rooms
Who doesn't love gold anyway? I think most of us does. Adding a touch of gold in our interiors have a big impact to how they look. I know you will agree with me that no matter a how plain a room is, it's appearance will be upgraded merely by adding something that is gold. You don't believe me? Well, you will see a list of living rooms with golden accents in it today.
Gold is defined as "a deep lustrous yellow or yellow-brown color". It would usually refer to something that is considered to be precious, beautiful, or of the most superior quality. I actually think that anything that becomes gold in color or has a golden touch turns really precious and special. So, why don't we take a look at some living rooms with golden accents in it. I'm pretty sure you will love them like I did!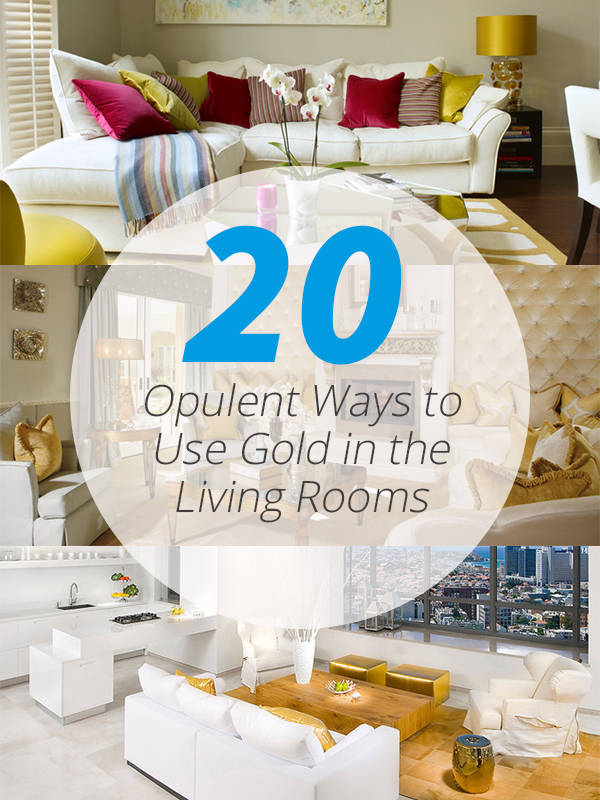 1. Living Room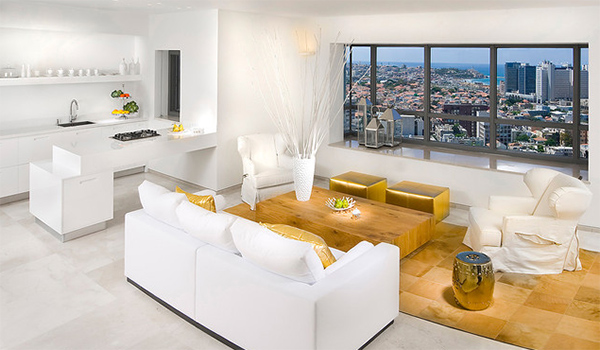 I love the gold ottomans in this living area! It matches well with the wooden coffee table and the area rug as well.
2. Mallin Cres – Living Room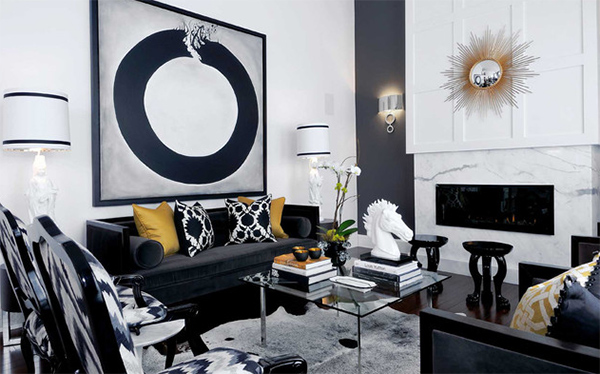 Contrasting black and white colors are used for this living area. It looks very luxurious especially with the golden throw pillow and other decors.
3. Knight Frank LTD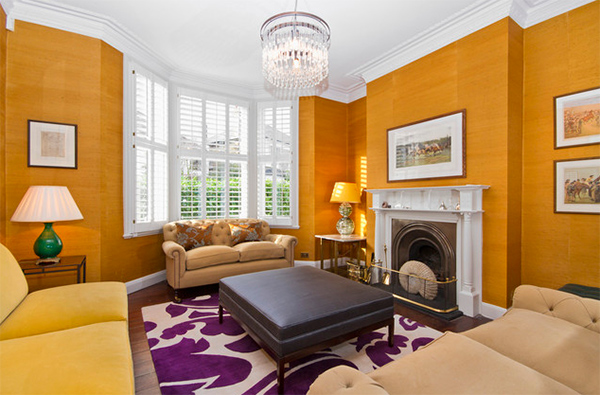 The wall has a golden color that made this living room appear pretty and stunning.
4. Little Venice, London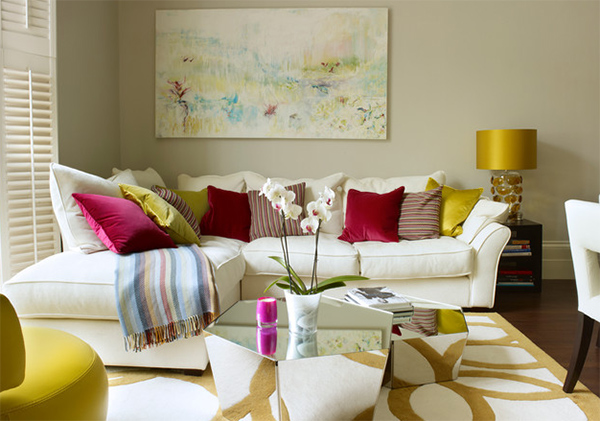 The area rug, a golden lamp and some gold throw pillows- look at what it did to this space! Note the mirrored coffee tables too.
5. Transitional living room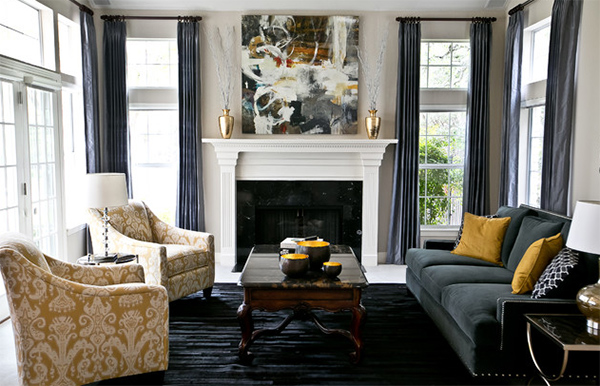 A gorgeous transitional family room with a custom lounge chairs in gold ikat add a touch of glamour to this space.
6. Naples Florida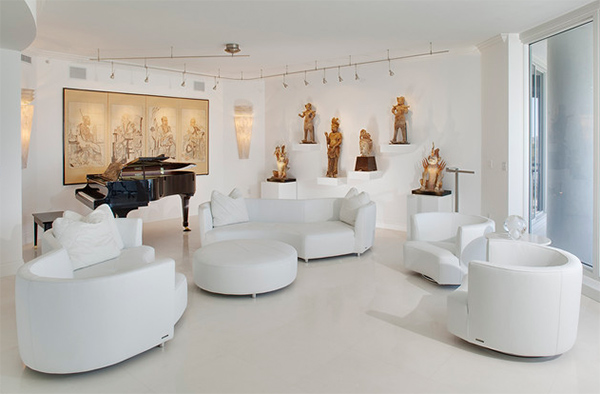 A white living area looked fab with those sculptures and a wall painting with gold.
7. Gatsby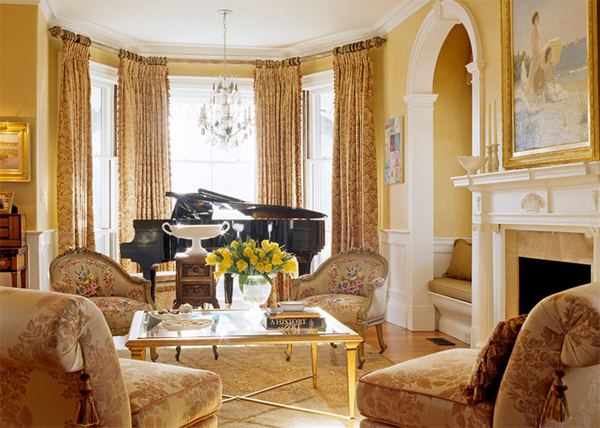 This Victorian has elaborate details with golden frames for the wall decor and center table.
8. Beverly Hills Estate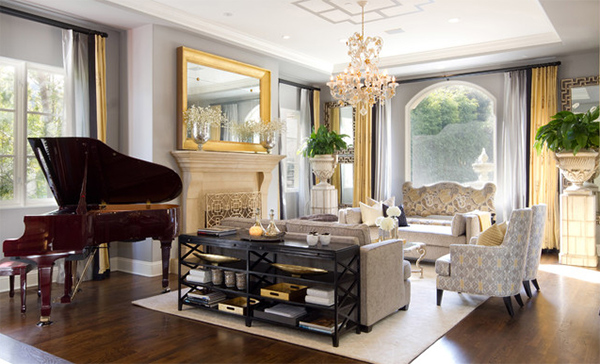 What about a mirrors with gold frames? It would make your space visually larger and brighter.
9. Living Room in Sonoma Residence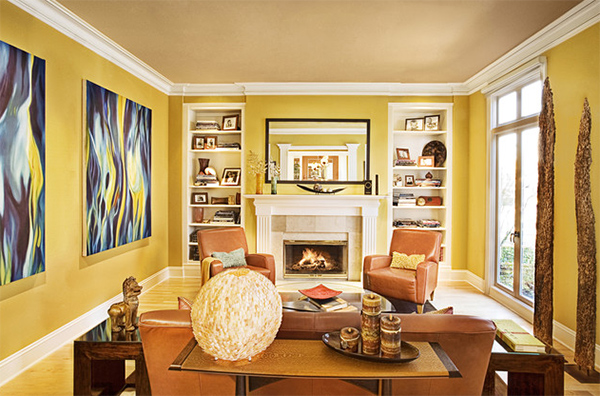 It is the walls in this living area that is gold. Love that painting too!
10. French Colonial Living Room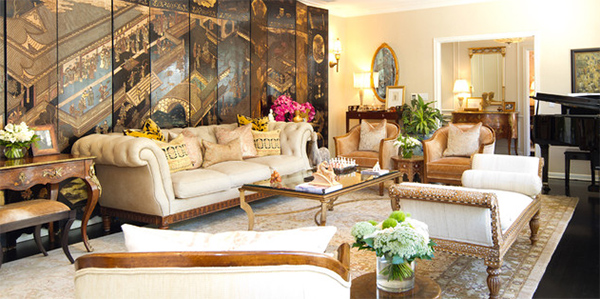 You can see many gold accents here. It sure made this living room appear even more glamorous.
11. Horchow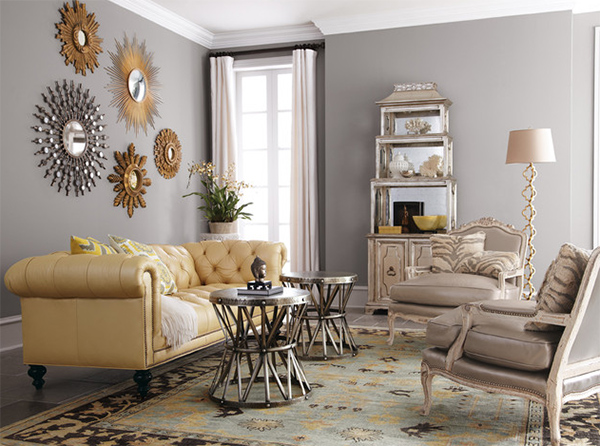 I always have a thing for sunburst decors especially if they are gold!
12. Presidio heights apartment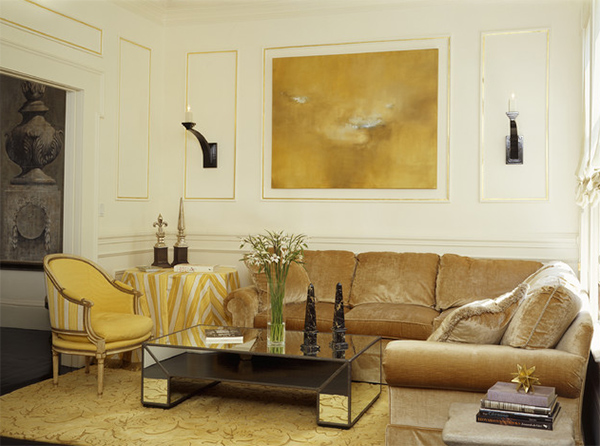 The chair, gold trimmings on the walls and some other details in gold added glam to this one!
13. Doctor's Orders
Subtle gold decors could transform your space into something more precious just like this one.
14. Living Room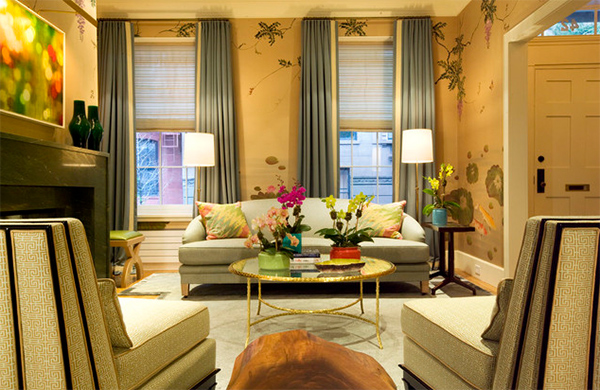 The curtains, nakashima table, hand painted coi fish wallpaper and fireplace- what more would ask for?
15. Randa sitting area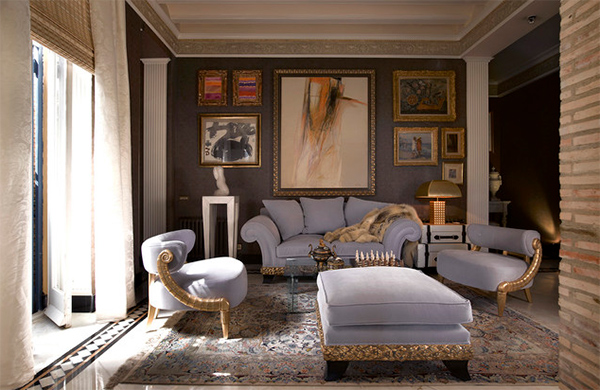 Look at the pretty gold details of this living room furniture. Love it?
16. Residential Church Conversion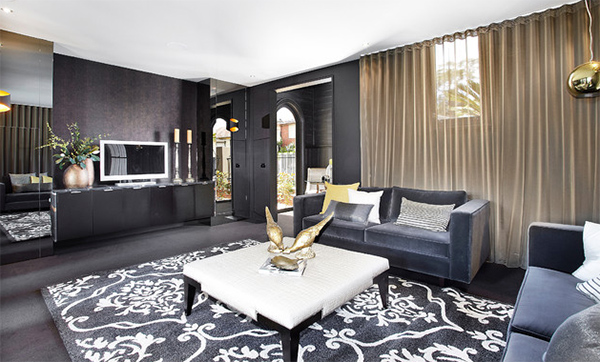 You can see in tiny details in this living room like the birds on the center table, hanging lamp, vase and the sheer curtains.
17. MJ Lanphier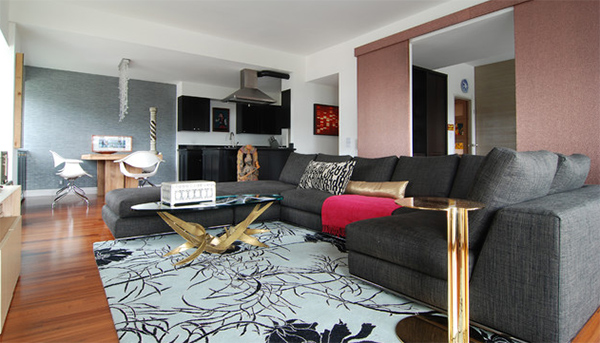 A glass top oval coffee table with intricately designed golden legs and a side table are perfect accents!
18. Drawing Room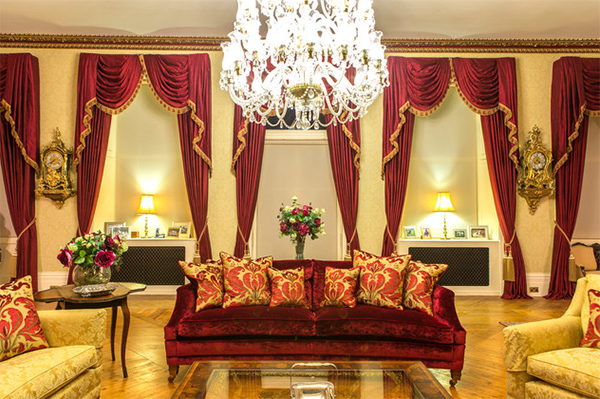 Classic spaces like this one always had gold in it. Just look at how many golden details can you find here.
19. Heather Garrett Design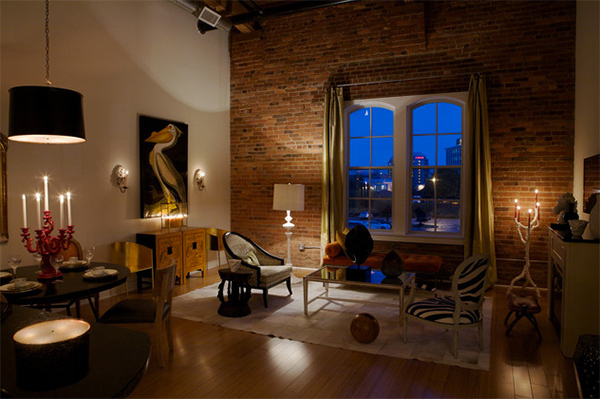 I know it is a bit dark but this does have golden details in the lamp.
20. Chic Luxury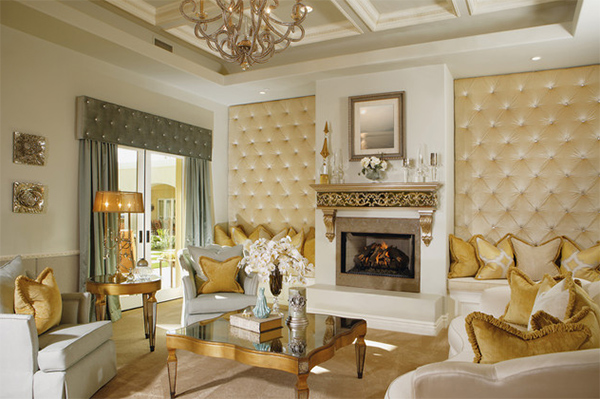 I so love the tufted walls in this living area! The chandelier and other lights have gold finish. Even the throw pillows and details on the mantle bear that color too.
Anything gold could really alleviate the visual appeal of something. That is why I love creating stuff with gold. I have a gold spray paint ready for anything crafty that comes to my mind. I would spray anything with gold, even a branch and it will look really extra special! Do you have some gold decors and accessories in your living rooms too?