20 Exciting Eco-Friendly Living Rooms
Wikipedia said that a green home is a type of house designed to be environmentally friendly and sustainable, while also focusing on the efficient use of "energy, water, and building materials." In today's list, we have twenty homes that showcases living room spaces that indeed focused on helping Mother Earth breathe a little better.
In general, a green home is a type of house that is built or remodeled in order to conserve "energy or water; improve indoor air quality; use sustainable, recycled or used materials; and produce less waste in the process." This may include buying more energy-efficient appliances or utilizing specific building materials that are more efficient in keeping both cool and heated air inside the structure. With that, check out the pictures we have below.
1. 1960's Ranch Renovation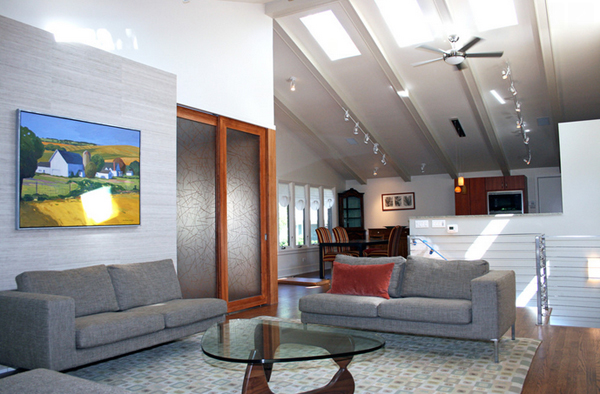 Skylights were added to the ceiling, and the beams, which were originally a very dark wood, were painted off white.
2. Adelaide Mid-century Living Room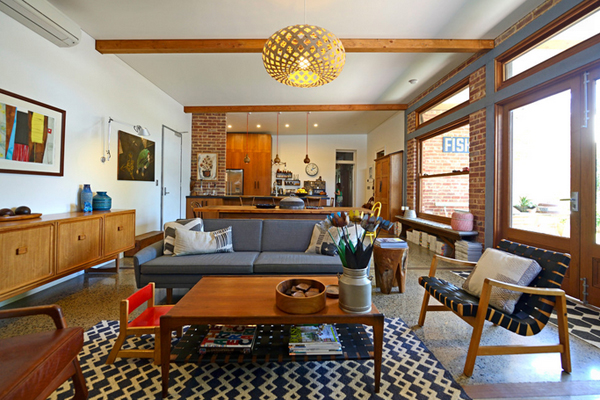 The new open living space has three zones defined by the layout of the furniture, the exposed ceiling beams, and the jarrah (eucalyptus) wood inserts in the concrete floor.
3. Cove House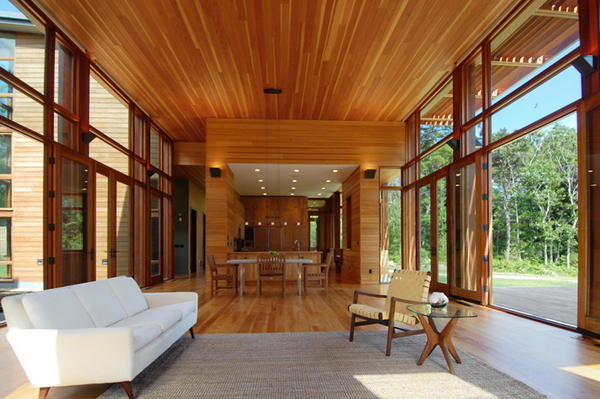 In the same house, the bottom level of the glass-walled central hall is used for gathering, and it links the public and private areas of the home.
4. Crown Hill Remodel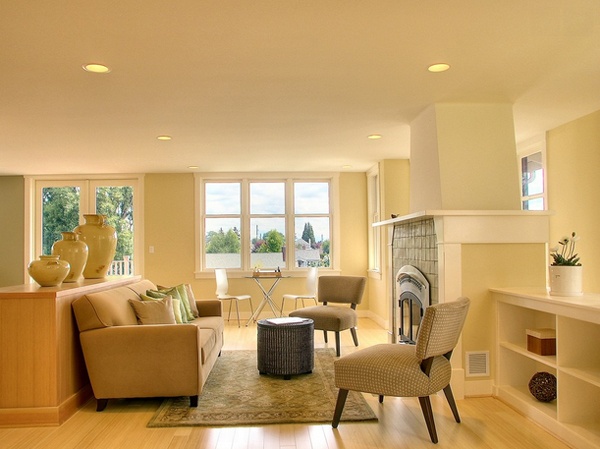 On a pair of sleek slipper chairs, tone-on-tone gingham adds just enough pattern to enliven this quiet, spare living area.
5. DVF Penthouse Hayman Island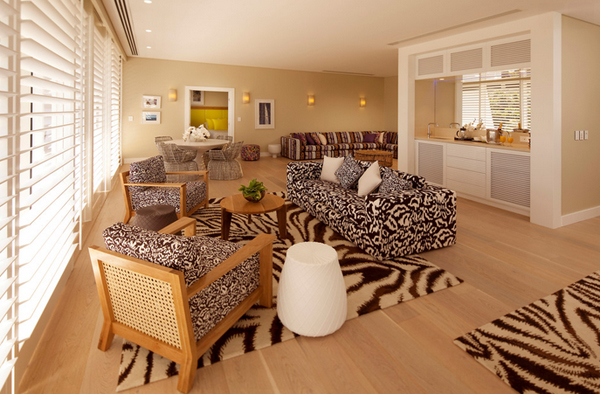 This spacious living room with a secluded wrap balcony boasts spectacular uninterrupted views over Hayman Beach to the crystal waters of the Coral Sea and provides seating on Parterre outdoor furniture.
6. East House Byron Bay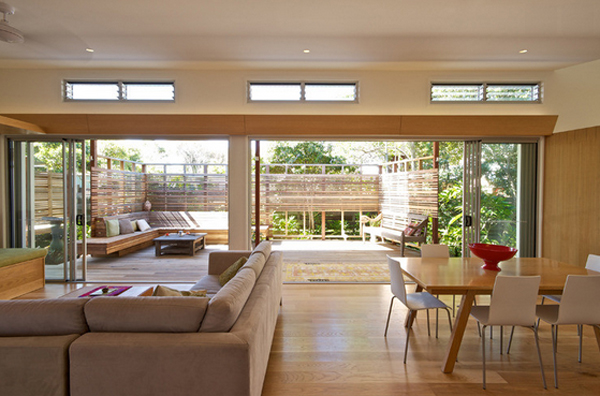 One major feature for a house that practices green Architecture is using large windows both for lighting and ventilation purposes!
7. Eco-friendly Project in the Mexican Riviera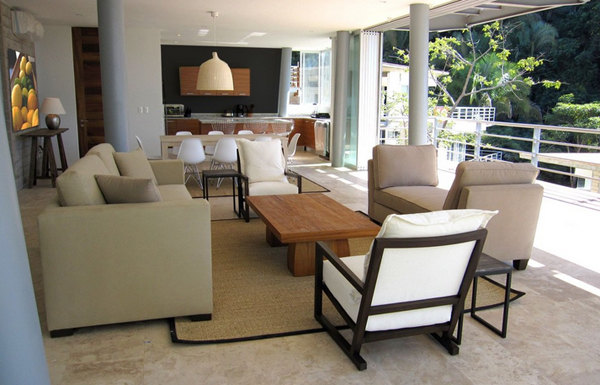 Modern Interiors and Design at an eco-friendly project in the Mexican Riviera where indoor-outdoor living shows at its best.
8. Eco-friendly Pied-a-terre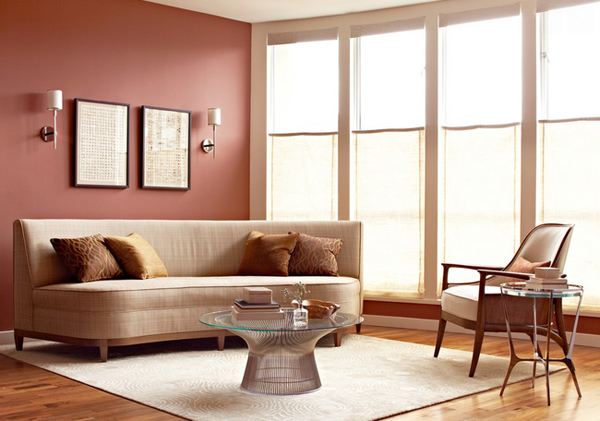 Check out the wonderful floor-to-ceiling windows that lighten the entire San Francisco living room.
9. Eco-Friendly Tuscan Estate
Cork floors and reclaimed beams carry out the "green" theme in this pool house kitchen. The table and chairs are from the set of "Everyone Loves Raymond." Eco-friendly fabrics on the sofas and chairs.
10. Family Home in Sea Cliff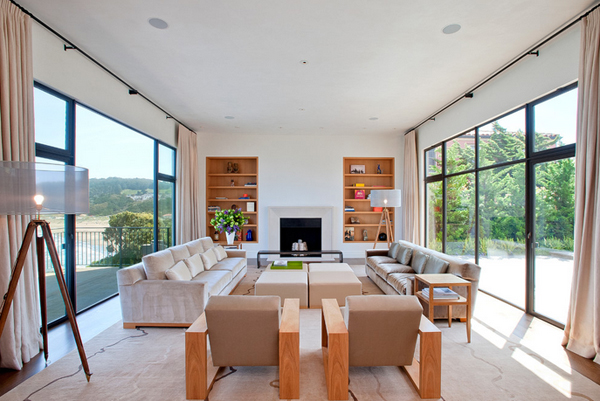 Minimalist and modern and beige.
11. Heritage Home Renovated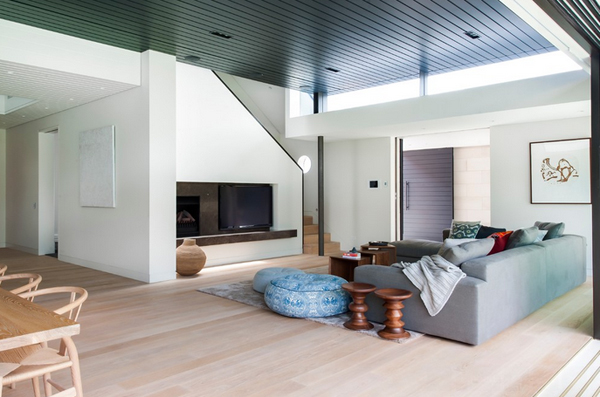 The layout of the furniture in this home is just stunning – not to mention the openness that this space has is pretty superb!
12. Hill House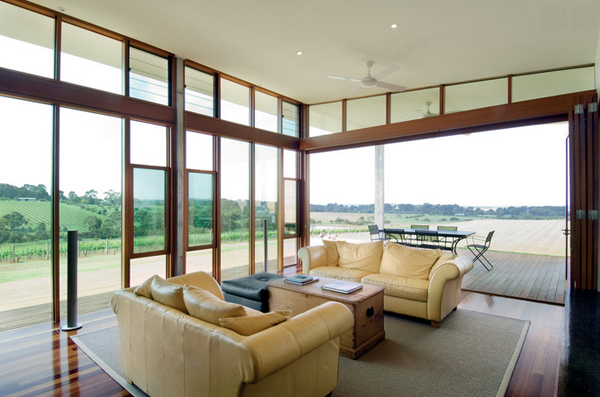 Mihaly and Slocombe designed repetitive timber lines in the window joinery to mimic the rows of vines outside. A wall of doors in the living room folds away to make the most of the spectacular view.
13. Linear House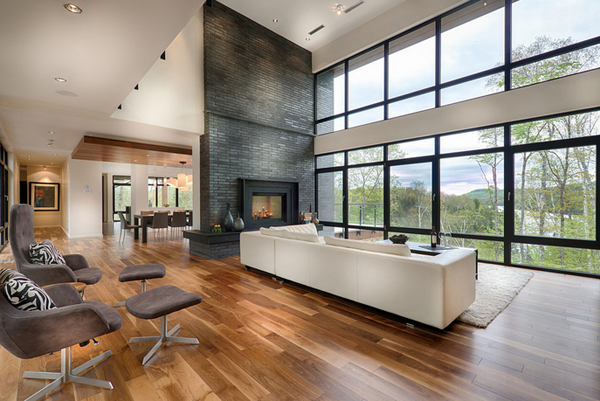 The snow outside the house sure is stunning, but we wouldn't be able to see that if not for the awesome windows.
14. Mandeville Canyon Residence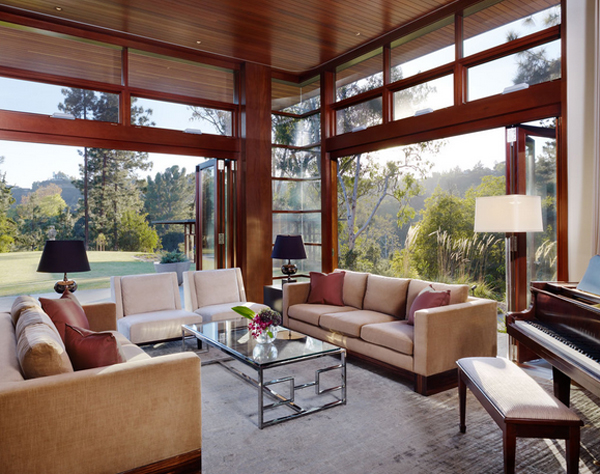 There are two words we can use for this Los Angeles home – natural lighting. How about that?
15. Palo Alto Green Living Room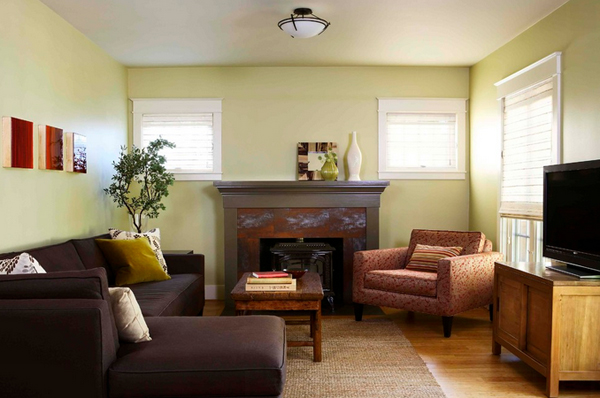 Synthetic fabric may not sound very green, but many eco-friendly fabrics are made of 100 percent recycled polyester from bottles and other plastic containers. While polyester has many advantages; like being less prone to staining and creasing than cotton or linen, it's still a less sustainable choice than organic natural fabrics.
16. Quietude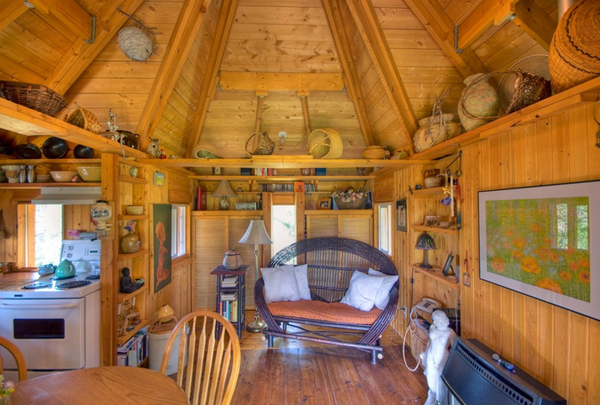 Mann divided the home according to function and created four well-defined areas: an outside porch and entrance, a kitchen and dining room, a sleeping area and a bathroom.
17. Rock Ridge Home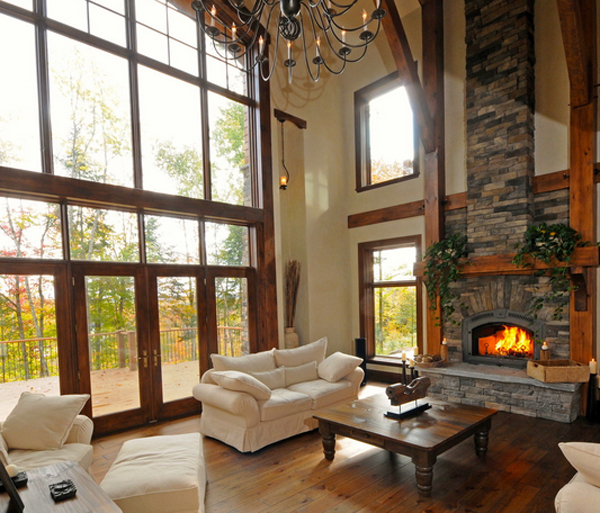 The materials used in this London home – more on wood and brickwork. The use of high windows and clerestory windows is awesome!
18. San Francisco Green Remodel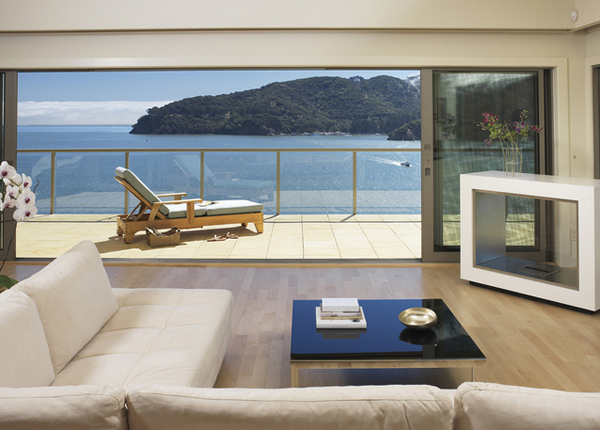 Here, an all-white minimalist lacquered box with gas flames does the trick. Tip: Advances in fireplace design mean that many fireplaces can be placed in any room of the house.
19. United Kingdom Family Room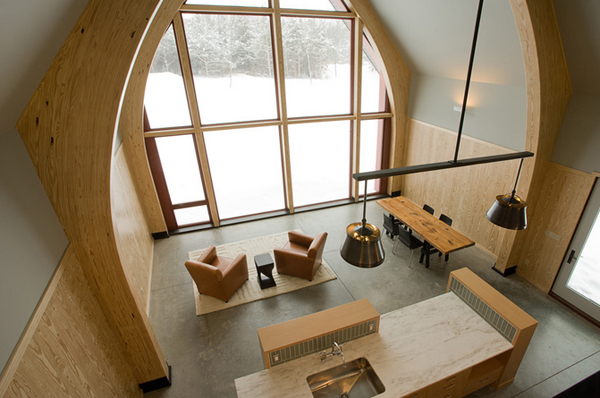 The loft area has views of the great room and out to the landscape beyond. The concrete floor is a large thermal mass to collect and store heat generated during the day. At night, the heat stored in the floor radiates back out into the rooms.
20. Visionaire in NYC
Eco-friendly model apartment for The Visionaire; the greenest residential condominium in the United States and the only LEED Platinum condominium on the east coast. Pretty awesome right?
If you might have noticed, most of the pictures above showcase spaces with floor-to-ceiling windows that help in the lighting and ventilation of the spaces; but of course there are tons of categories that you can check on online for more green home options – also, you can get some eco-friendly pointers that might actually interest you in creating or starting a green home – it might be expensive at first, but will allow you to save more in the long run.