17 Long Living Room Ideas
Decorating a room that is both long and narrow can be a challenge; you don't want the room to feel like a hallway or a bowling alley, and it can be difficult to create intimate gathering spaces in the usual square or circular shape that you'd want in a living room. But there are some tricks to making a long and narrow room into a comfortable living space.
Keeping the main walkway to one side of the room is the best way to create a space that flows easily, without people having to walk around obstacles or disturb people sitting and relaxing. With that, we will be showing you 17 Long Living Room Ideas that might make you plan your layout from the doorway and work backwards into the room from there. Take a look at the samples we have below.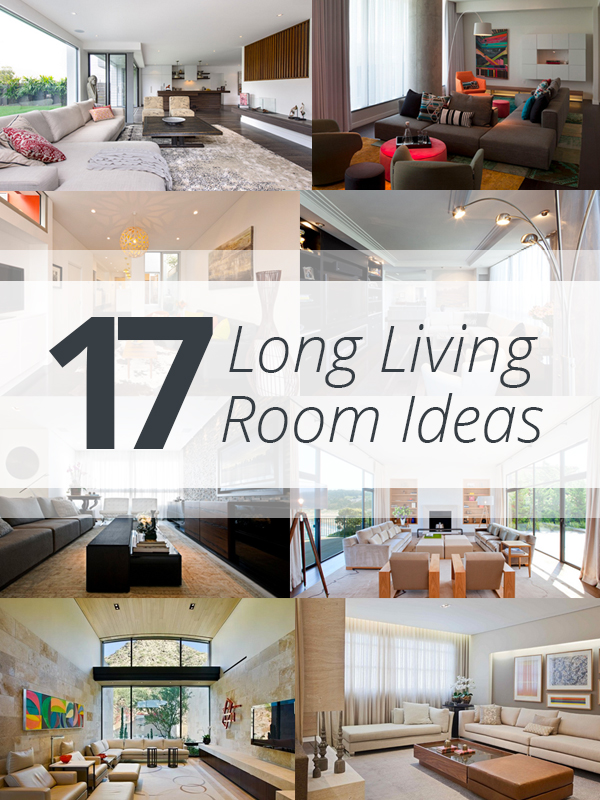 A Modern Miami Home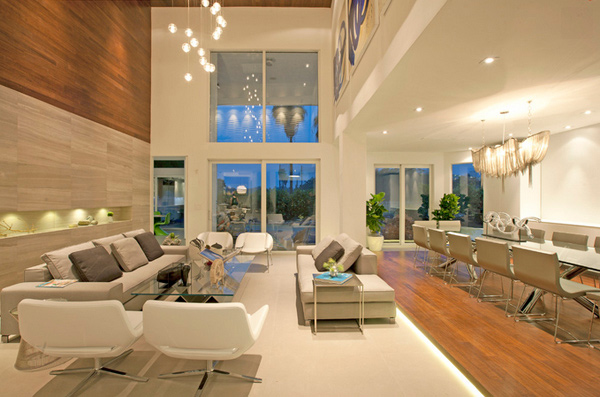 The design moved some rooms around and opened up the floor plan. Past the front foyer, the home opens up into this living and dining space.
Apartment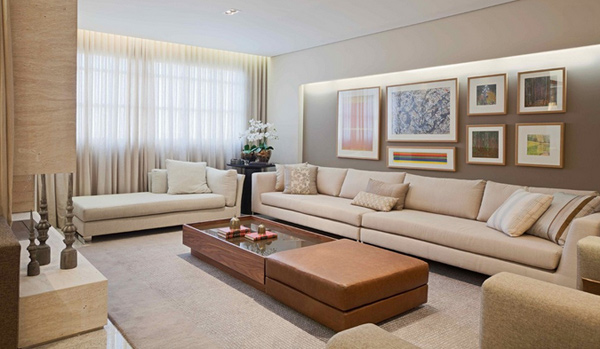 Looking at this interiors, we could say that the large furniture made the room contemporary, but if there were more skinny lines involved, this space would've looked more modern than contemporary.
Austin Serene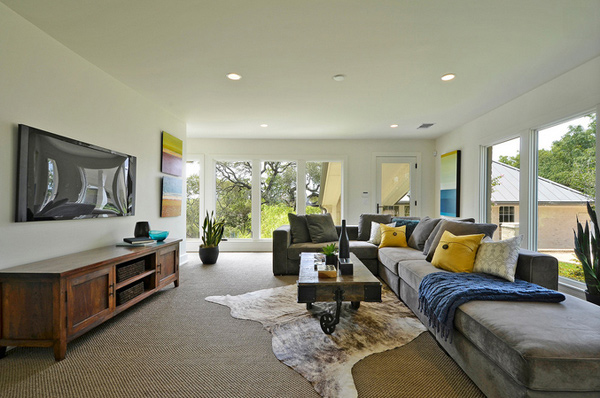 This contemporary space is actually gorgeous! The color palette of greys which is accented with yellows and blues look really eye-catching and interesting.
Avenue Road Condominium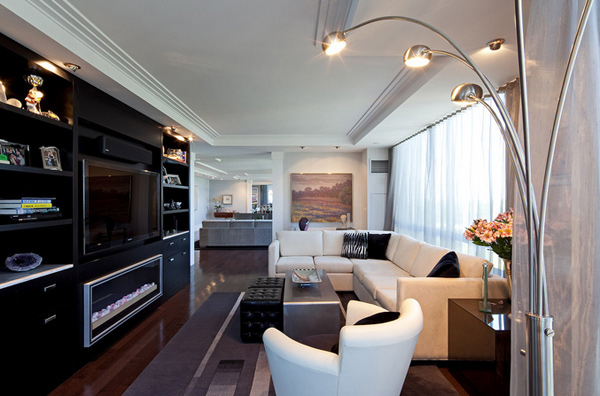 For long living rooms like this one, slimmer materials are best used. If you notice the rectangular TV console, area rug and the furniture are slimmer than usual.
Belvedere's Apartment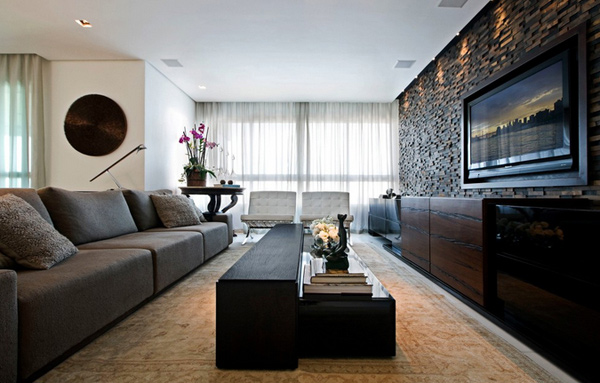 Don't you just love the layout of this living room? The furniture used are stunning too. Even when the color palette is a bit darker than usual, we sure think that it is pretty as it already is – contemporary living room at its best.
Evanston Condo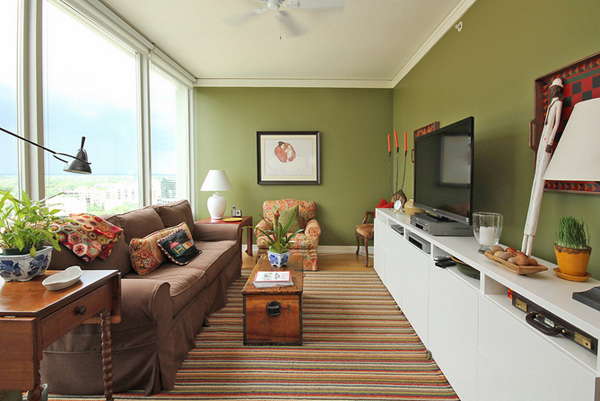 When designing a Chicago home, we find that most people like to mix things up, using modern pieces along with primitive pieces, just like in this living room.
Family Home In Sea Cliff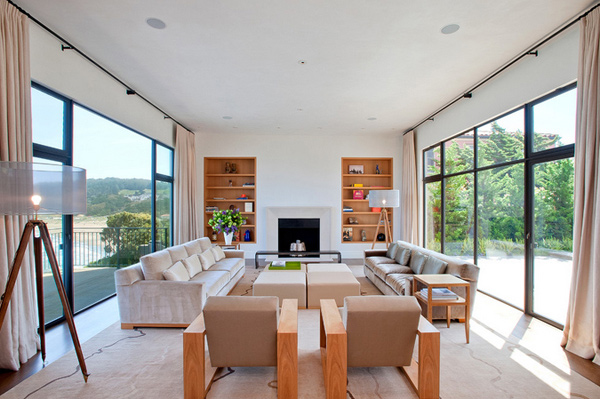 This minimalist, modern and beige living room sure is a perfect example for long living rooms. Sometimes, rectangular spaces are hard to decorate than squares, so, going minimalist is the way to go.
Honore-Transitional Family Room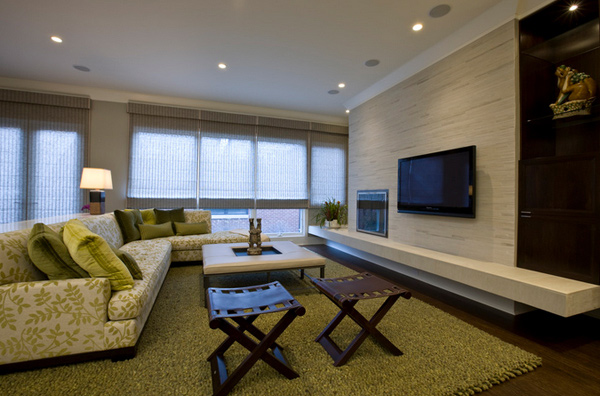 If a chaise is out of your budget, you can re-create the same idea with backless seats or benches. We love the color palette used in this living room and if you notice, like in some of the photos above, rectangular or slim item are ever present in the spaces.
Knight Residence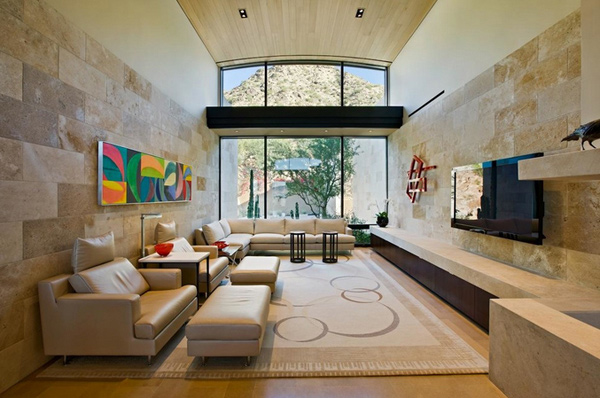 We definitely love the two love seats and ottomans with table in between round coffee tables. The neutral colors used for this space is stunning, simple but really beautiful.
Lake Bluff Custom Residence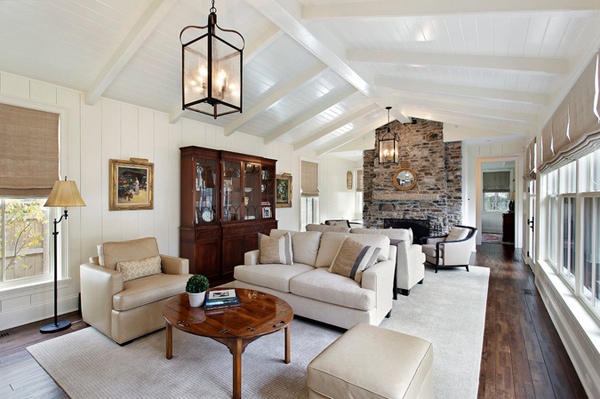 The main living space features a cathedral ceiling with paneling and chamfered beams, and a stone fireplace and chimney.
Menlo Park Full Remodel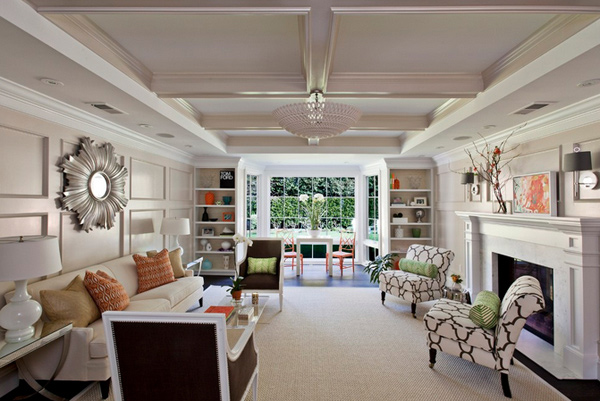 Living room with paneling on all walls, coffered ceiling, Oly pendant, built-in book cases, bay window, calacatta slab fireplace surround and hearth, 2-way fireplace with wall sconces shared between the family and living room.
Pacific Heights Transformations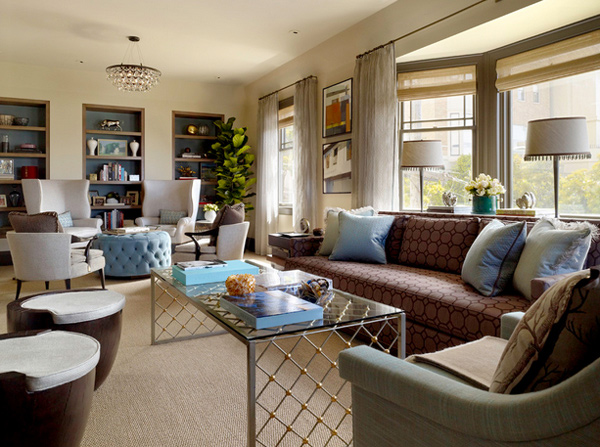 JDG undertook a complete transformation of this family residence, taking it from bleak to chic. The space marries custom furnishings, fabulous art and vintage pieces, showcasing them against graphic pops of pattern and color.
Paddington Butterfly House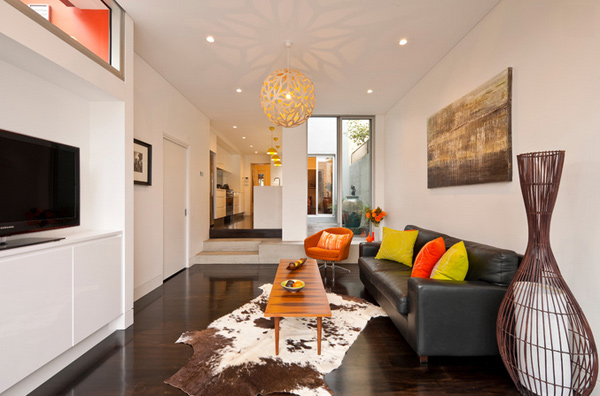 There is a clean look to this living room which we cannot really explain, but according to the designer, they turned the home's old terrace into the new main living space which look incredibly good.
South Coogee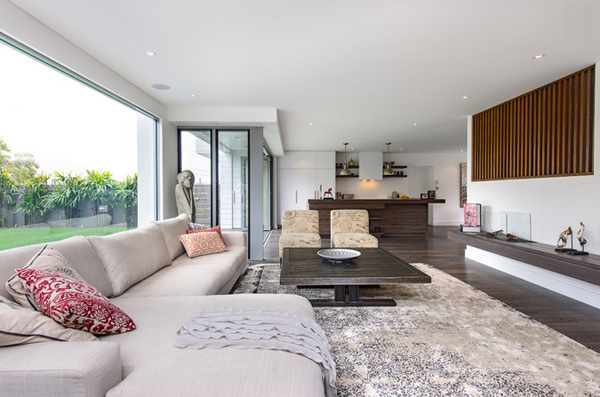 Aside from this space being long, it's kind of wide too, so you'll notice that there is a rather spacious area for circulation. The seating is also longer than usual and adding stand out decors help to add designs on corners.
Upper East Side Apartment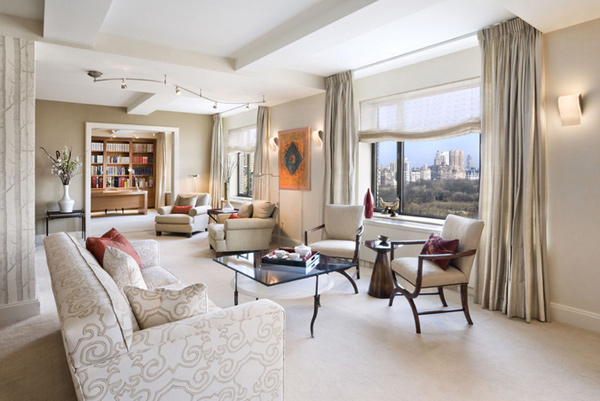 Long, narrow spaces may seem like a decorating nightmare, but they're really an entertaining dream as they're ideal for setting up several seating areas. This one manages to set up two different seating areas with minimal furnishings, thus maintaining the room's open flow.
Village Farmhouse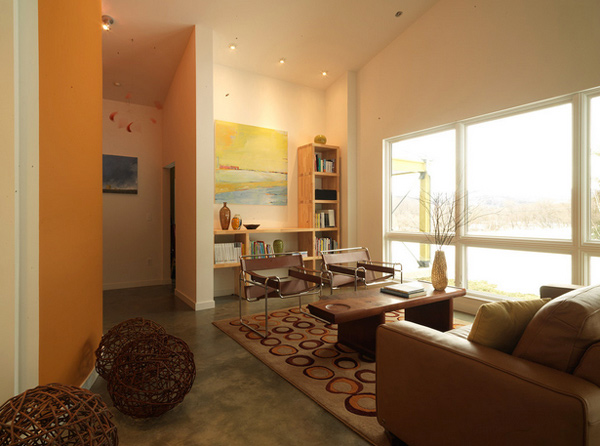 If you need free-standing storage pieces, placing them at the end of the room keeps it from looking narrower. Notice that again you are seeing the seating pieces placed perpendicular to the length of the room.
W Residence Living Room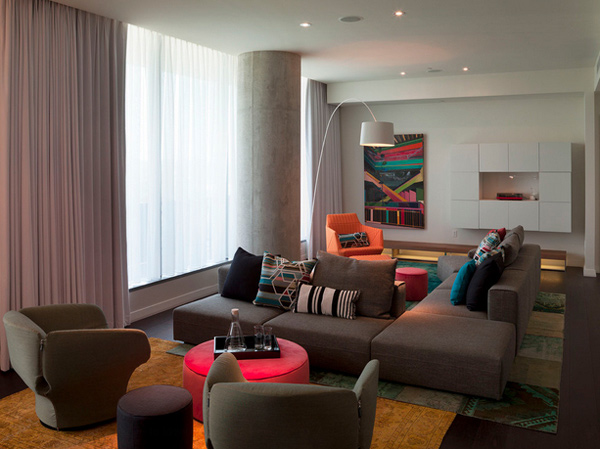 The living room is very long and narrow, so finding the right sofa was of utmost importance. The designer decided to create 2 distinct entertaining areas using the Molteni & C Freestlyle Sectional. Since the backs are separate pieces from the seats, the whole sofa can be reconfigured in any number of ways to fit the situation.
What do you think about the 17 Long Living Room Ideas? Here's the thing though, if your room has multiple uses, divide the room into sections with clearly defined purposes. For instance, you can have a dining area with table and chairs next to a comfortable seating area with a writing desk and bookshelf at the end. Rugs of different shapes, sizes and colors can help you define each of the spaces and make an awkward shaped room work for you. Check the 15 Homey Contemporary Open Living Room Ideas for more inspiration on open design concept that can work for long living rooms too. Have fun!