20 Stunning Living Rooms with Multiple Coffee Tables
Hesitant to use more than one coffee tables in the living room? Don't be! You can actually do that!
Ever thought of buying a couple of cute coffee tables for your house but remembered that you only have one living room that you could actually flaunt them in? Well, why don't you go ahead and put them together in one space to actually show off them altogether?
This could definitely be a great idea, but then again, you have to consider how each of the coffee tables that you are planning to put together match or complement one another. Below, you would be seeing living spaces that has two or more coffee tables that accentuate the space – I think that you'd surely be able to pick one or more fave spaces in here, check it out!
1. Greenwich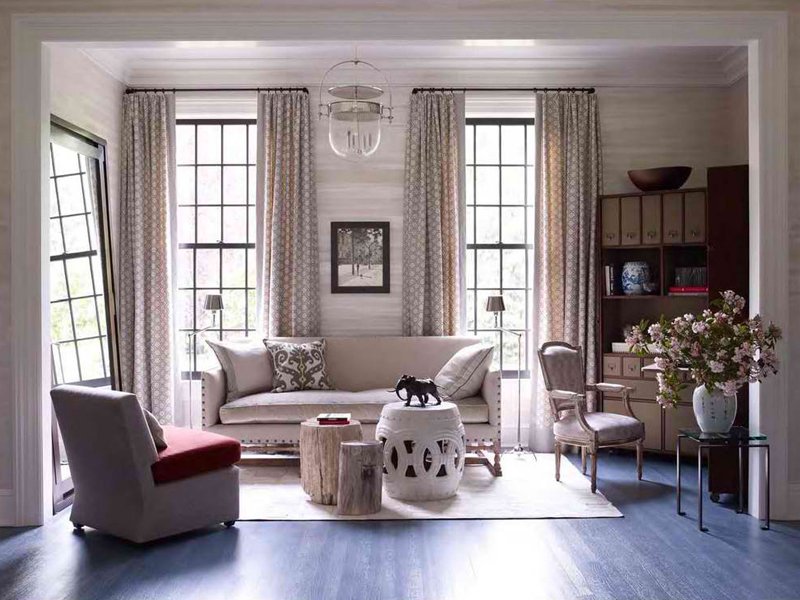 The first on this list is a stunning living room with the cutest things you can think of as coffee tables. The designer basically added old tree trunks and a white large breakable ottoman like thing as the coffee tables of this living room. Pretty cool, right? How's that for the first photo on this list?
2. Hollywood Hills Home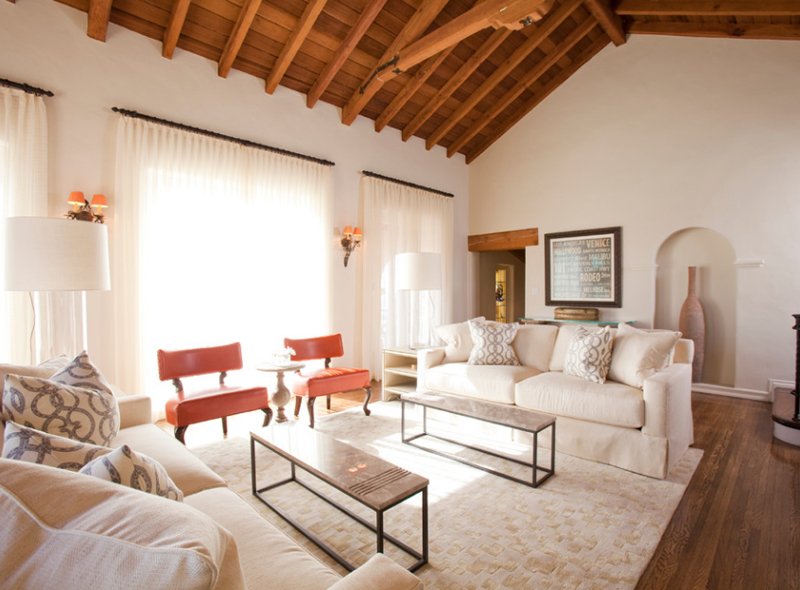 This living room is one dainty space to be in – like at this moment. The large, comfy couches, the pretty orange chairs by the window and the drapes – can I tell you enough about them? They're just so gorgeous and heavenly!
3. Kips Bay Showhouse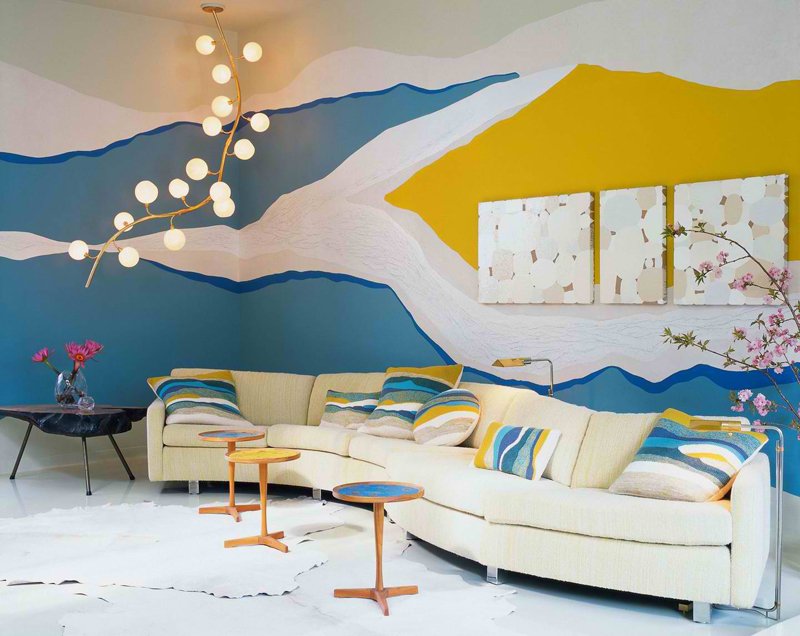 The design of the wall may be the best thing in this room – but when you think how they managed to really match the pillows and the coffee tables in here – I think they really did a great job!
4. Larkin Street Residence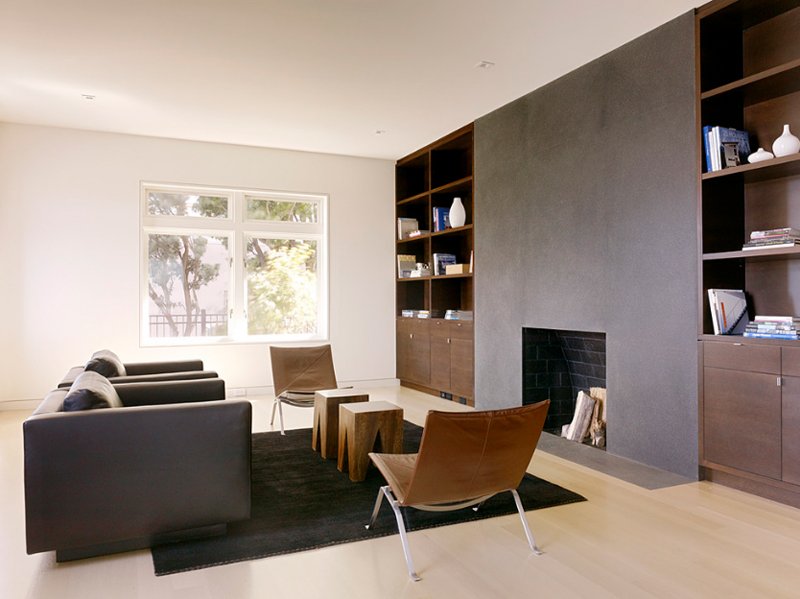 Two cute wooden coffee tables are added to this beautiful residence; it somehow matches the color of the brown chairs on their sides. I think making combination or matches like this one makes living spaces looking more organized and well-planned. What do you think about the finish of the wall where the fireplace is located?
5. Modern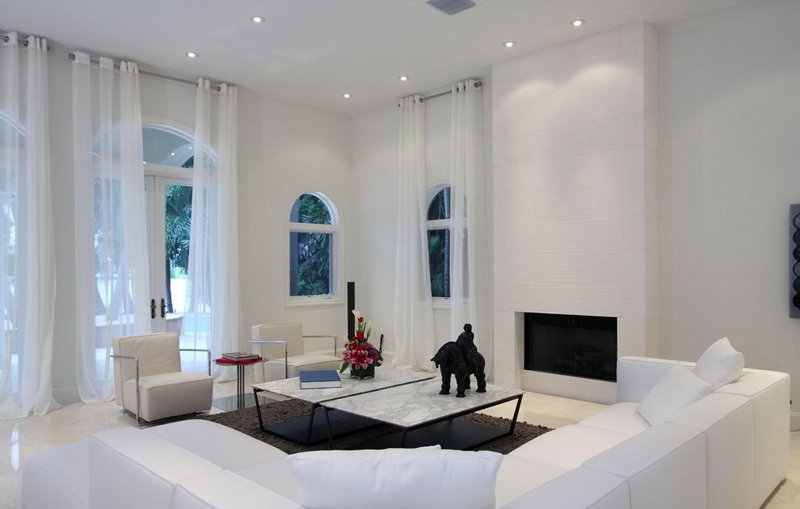 Talk about a stunning white home! Every angle of this house looks wonderful and classy – the furniture in here looks sophisticated and expensive – I love it! Notice that the material of the coffee tables actually looks like granite – pretty expensive, but worth it!
6. Mountain House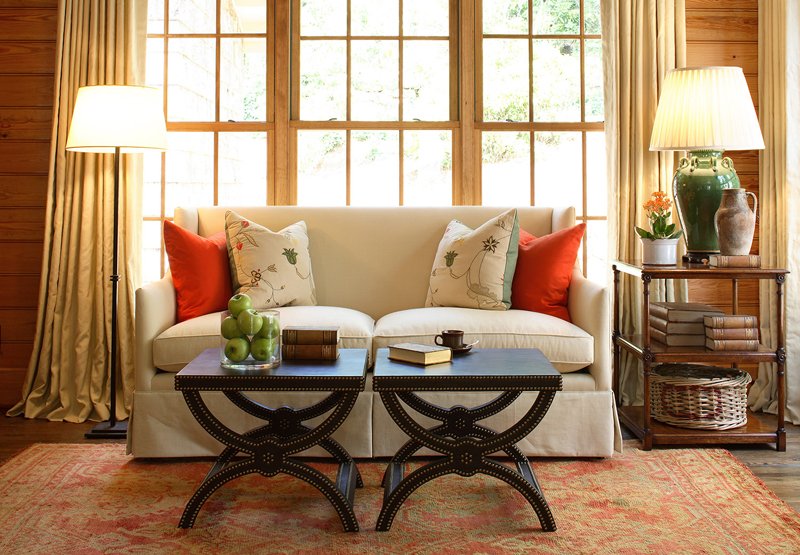 I think these coffee tables are one of the prettiest sets in this list. The design of this table is chic, eye-catching and quite modern for the most part – modern in a sense that these tables are actually a vintage style with a modern twist; the color is something that fascinates me too.
7. New York City Project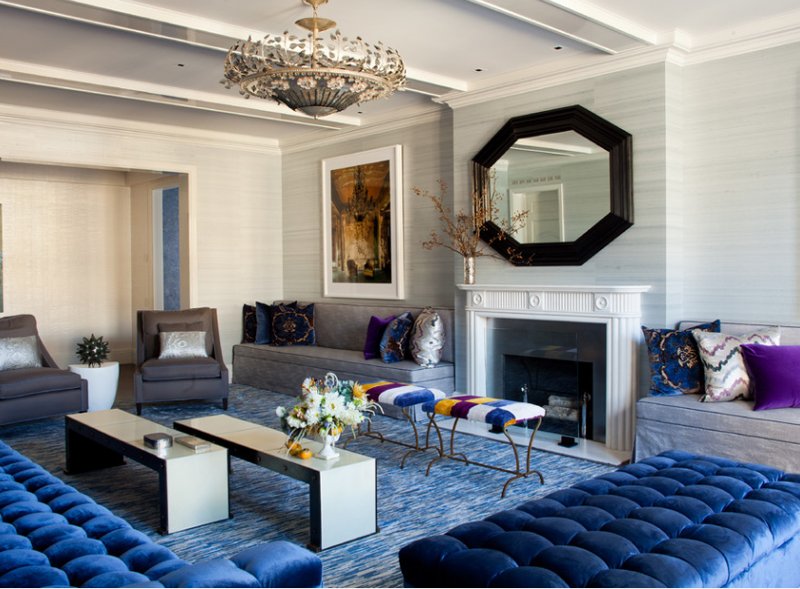 The slim coffee tables in here are really amusing for me. As much as they are really pretty, I think being as functional as the other designs and sizes of the coffee tables in this list doesn't quite fit it. The design combo of the furniture in this stunning space is just wonderful and still classy.
8. Skaneateles Lake House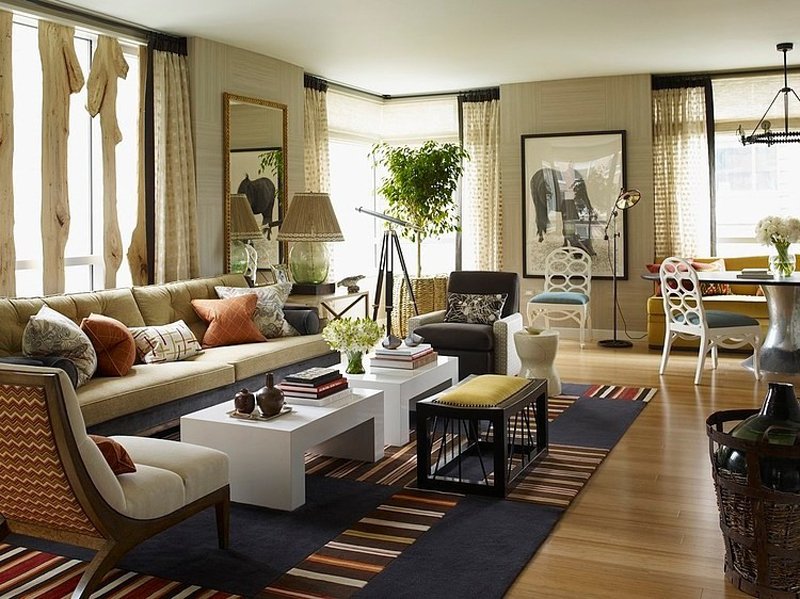 This may be the most chic living space that we have in this list. The white coffee tables are the best choice for this space and as much as black goes with anything too – these tables make the colors of the furniture really stand out. The couches look comfortable and the color scheme is just calming.
9. West Hills Addition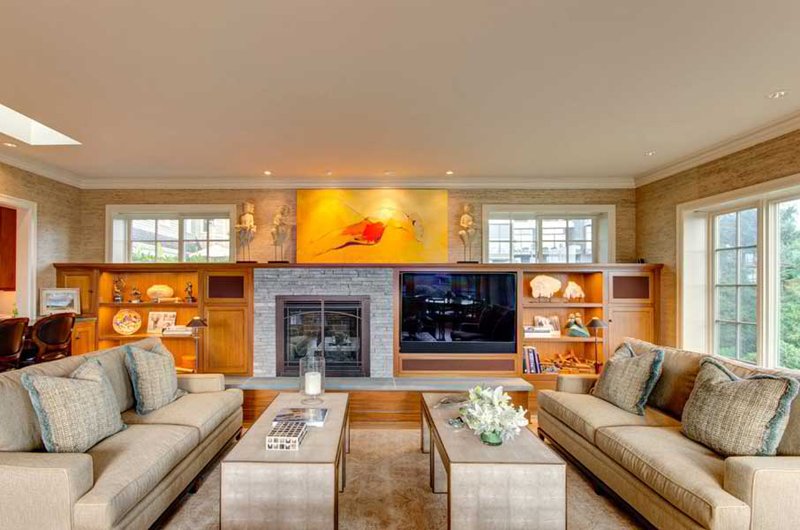 This is one spectacular living room, the colors of the couches, the coffee tables and the console on the wall is all natural and quite fascinating because it looks really homey and traditional at the same time but still interesting as it is. I'm not sure if placing the television and the fireplace beside each other is a great idea.
10. Greystone Estate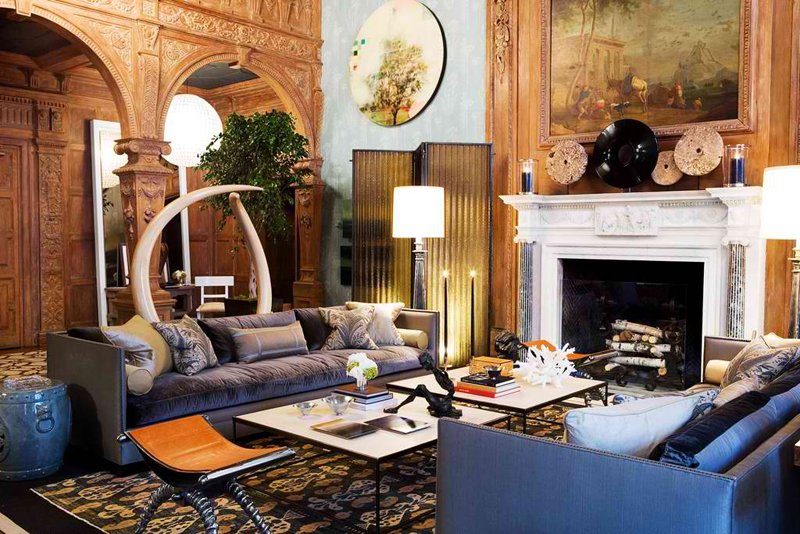 The decorations of this estate are quite fascinating – from the large concrete stones above the mantle to the animal horns behind the couch is just unique and wonderful! There seems to be a lot of stuff going on but it still works and makes things more and more interesting at every angle.
11. Hydeaway House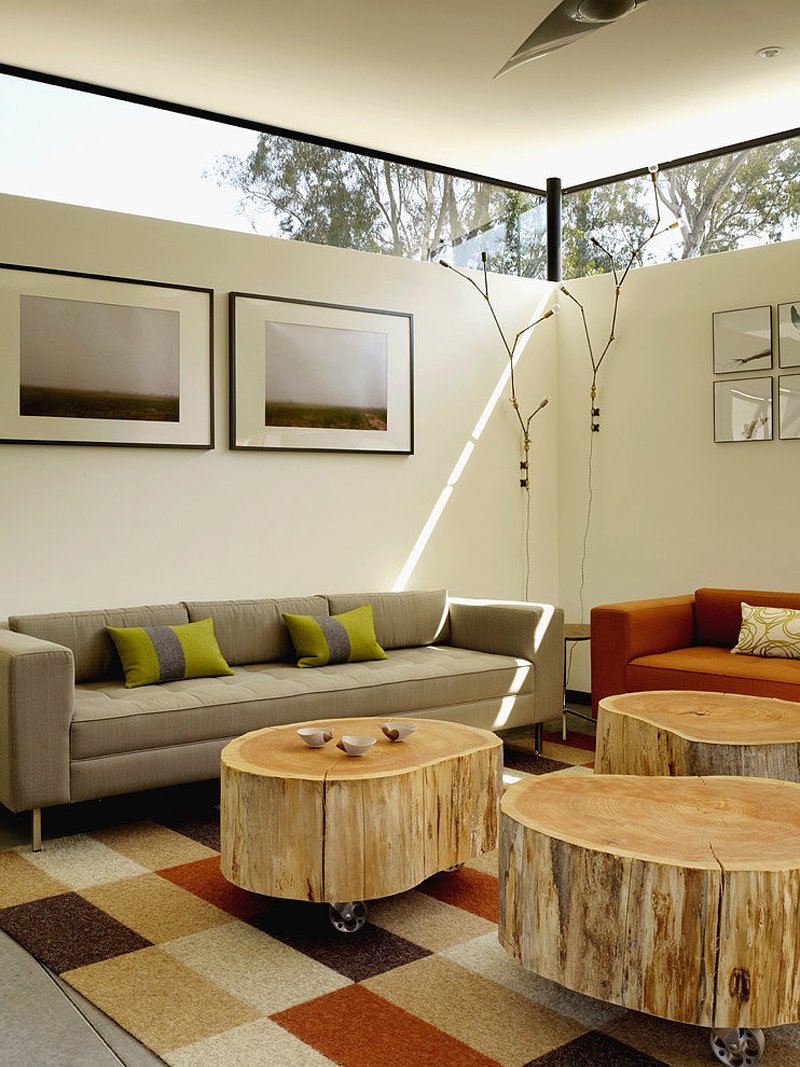 Now this is one coffee table design that I think anyone could do at home – with the right tools and the right help. The rawness of this wood makes it all the more interesting and since these are actually heavy to move around, adding wheels to it makes it the best thing ever.
12. Soho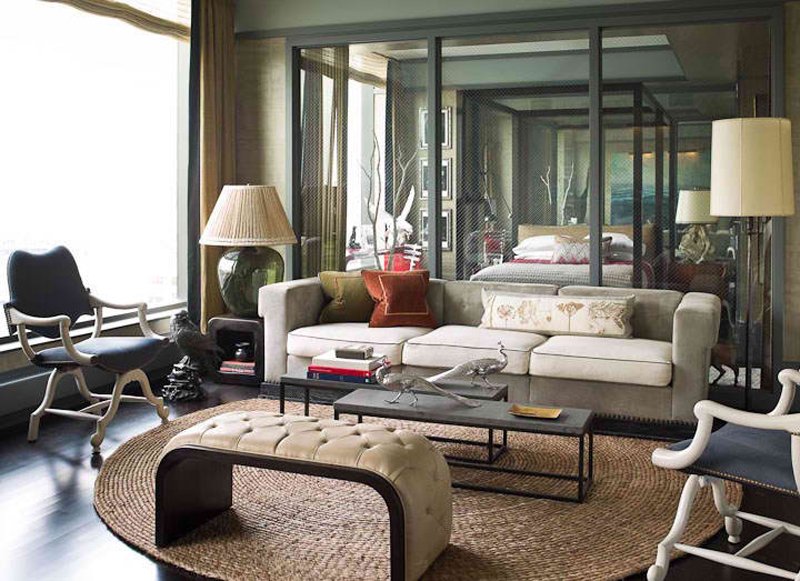 What can you say about the cool furniture that is in this living room? I personally am amazed with the arm chair's design and this ottoman looking bench across the slim rectangular coffee tables. I think that the earthy area carpet looks really fascinating, this could probably work with any space in the house – whatever the theme is.
13. Edina Tudor Estate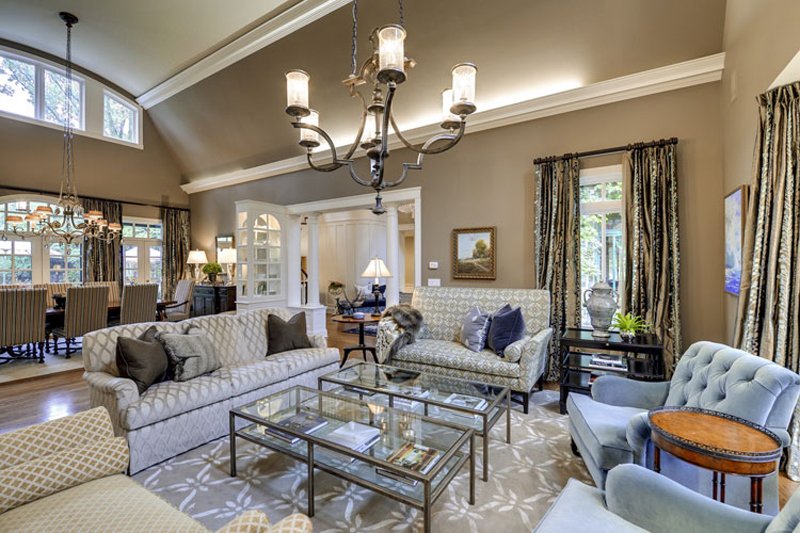 If you have a large living space like this one – a couple of couches and arm chairs, you'll definitely need a large coffee table or two coffee tables at that. Example is this living room that has just that and to be able to cater to the need of this space, they added two beautiful glass coffee tables to it.
14. Thurman Street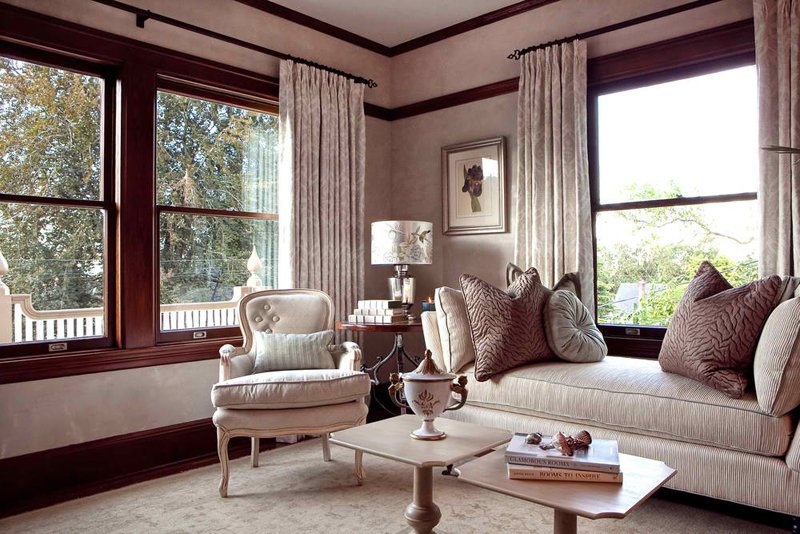 Here is a more vintage or traditional way of adding two coffee tables in your living room. Well, we do not really see much of this space but what do you think about it? I love the couch – something that could be a Cleopatra and the cute vintage arm chair on the side is just real pretty.
15. Mayerson Residence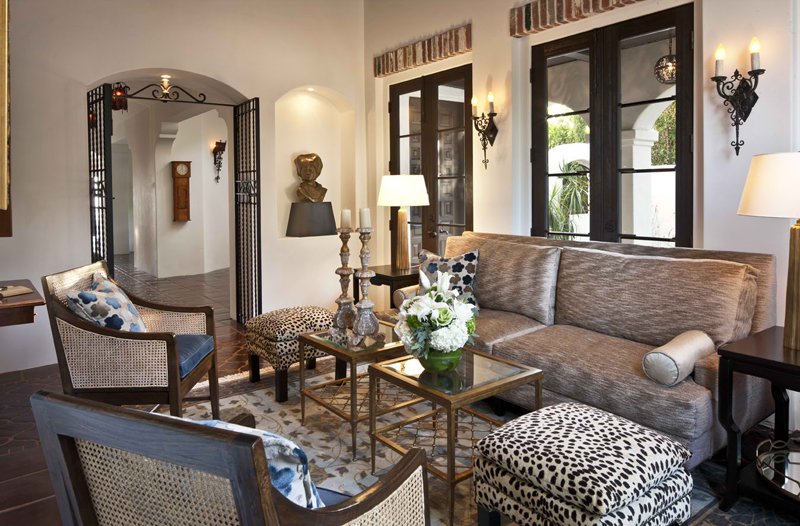 Can you remember the 14th coffee tables in this list? Yeah, rectangular and glass. The ones in here look a bit similar from that one except that these are squares. One thing about this living room is the fun combination of the furniture – pretty eclectic but still matchy. This living room could actually pass for a transitional design.
16. Mid-Century Loft in Atlanta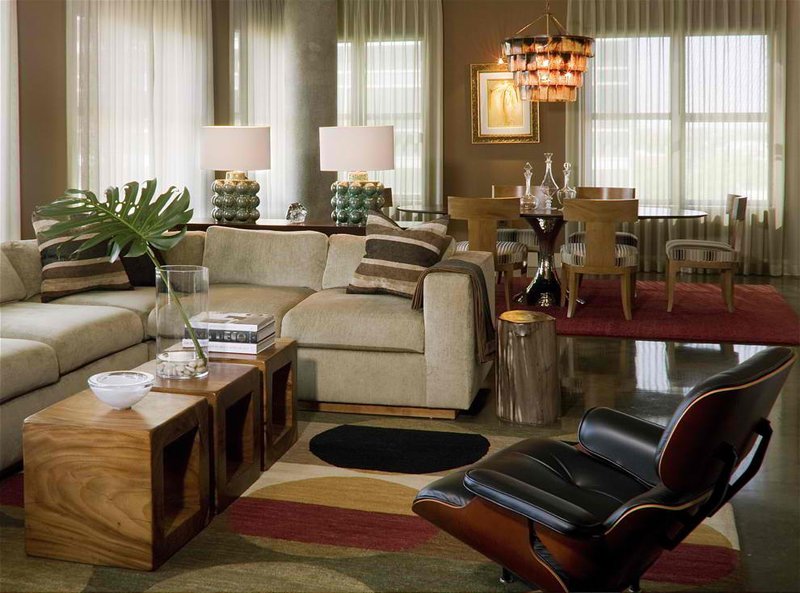 A mid-century home with mid-century-inspired furniture. I always love this leather chair that usually comes with a foot rest or an ottoman. It's nice how they mixed and matched the types of furniture in here with similar mid-century designs; I even think that the coffee tables in here are real cute cubes.
17. Greitzer Residence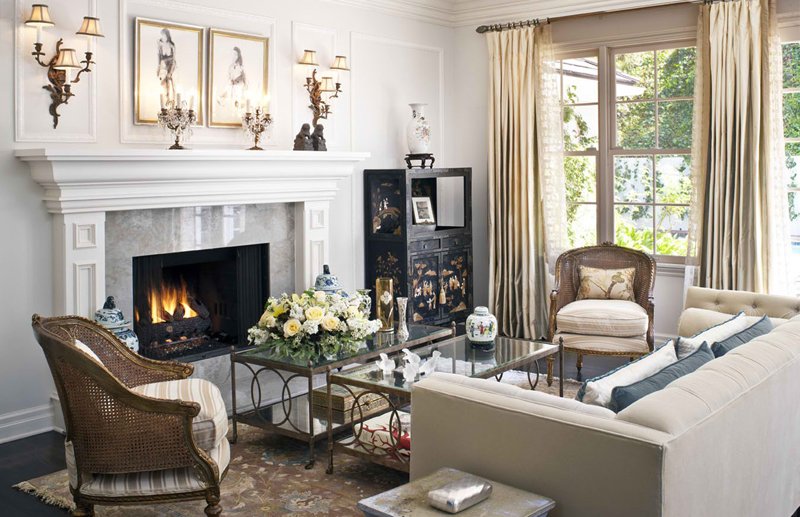 The large rectangular coffee tables in here somehow are oversized for this space. I mean, I don't think that they needed this much space for the table; but this living room is quite a romantic space – the furniture, the drapes and the decors says so much about how romantic a space is.
18. Cartoloji Contemporary Residence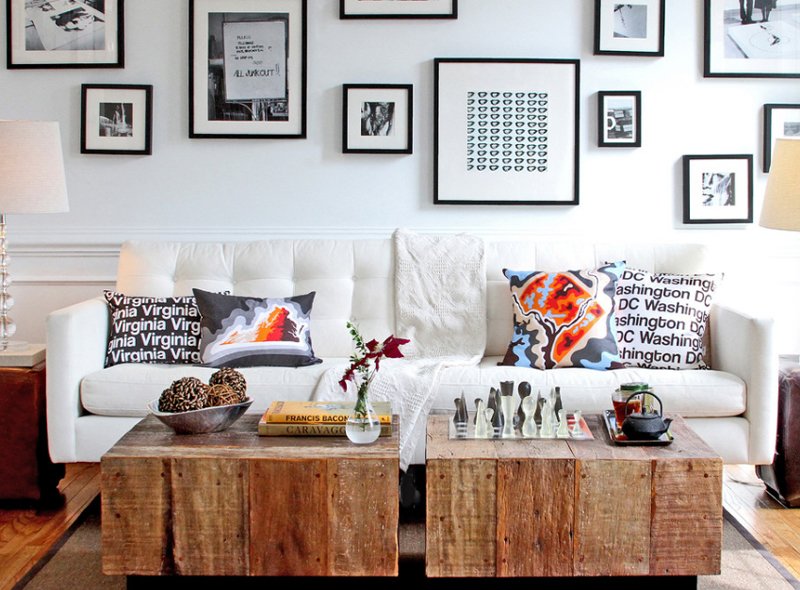 I love how these palette coffee tables actually look. Square or rectangular tables are nice because they are easy to move around and quite manageable than using a circular one that you can't even put in a corner every so often. But, whatever floats your boat, wooden coffee tables, especially when reclaimed, are stunning!
19. Airia Traditional Home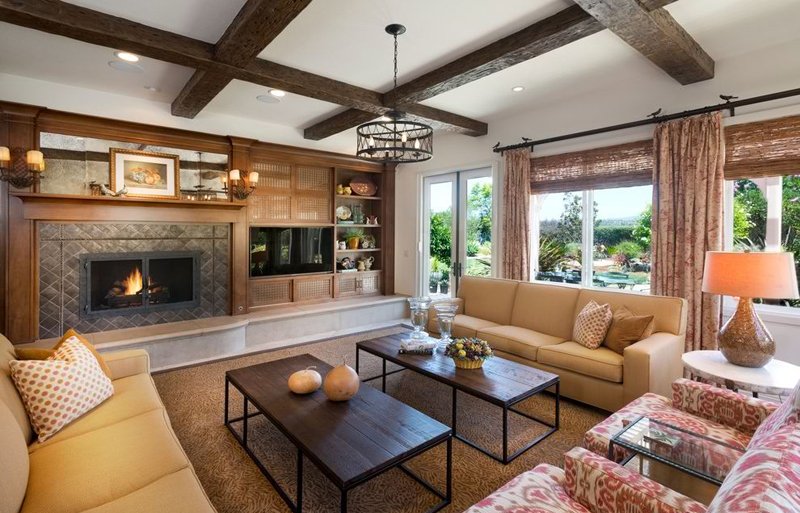 Oh, I love how huge this living room is! There are tons of seating, lots of natural lighting because of the large glass windows and the glass doors. The way this room looks a bit low seems to be the only downfall of this space – color scheme, perfect; furniture, comfy, aura – homey!
20. Beverly Hills Retreat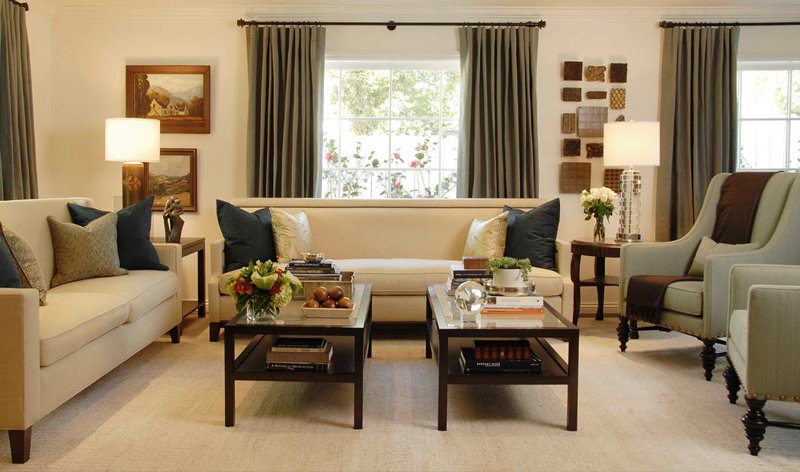 To be able to really give table space for all the people sitting in this living room, additional coffee tables could be of great help. This traditional living room has enough table space for everyone hanging out in here.
Well, were you able to actually pick a favorite? I know I did! The living spaces in this list was in fact real pretty and interesting, I think that using this technique could be a game changer in the total look of your home. This could also work in a seating area you have in your bedroom, and we'll try to create that list for you guys. For more coffee table inspiration, check out the list of 20 Square Wooden Coffee Table in the Living Room and share them with your friends!