21 Living Rooms Graced with Fur Ottomans
Bring a soft and lovely appeal in your living room with a fur ottoman.
There are many different ways to decorate and design a living room. As a matter of fact, your furniture can already enhance the appeal of your living areas. If you add some wall decors in it, it will look a lot better. And when choosing decors and furniture, there are a lot of things that you need to consider like the color, texture, print, size, shape and style. After choosing the major items you need for your living room, you can add some accent furniture to add more appeal to the space. But make sure that your accent furniture also has function too.
What we are going to show you today are living rooms that have fur ottomans in them that brings a sophisticated appeal to the area. Others may think that furs are expensive but of course, you don't have to add a lot of them. That is why you can notice that some living rooms just add a fabric furs on them while others add fur on top of ottomans. You can do that as well and for sure, you will be inspired to do it when you see the living rooms below. Scroll down and be inspired with what you will see.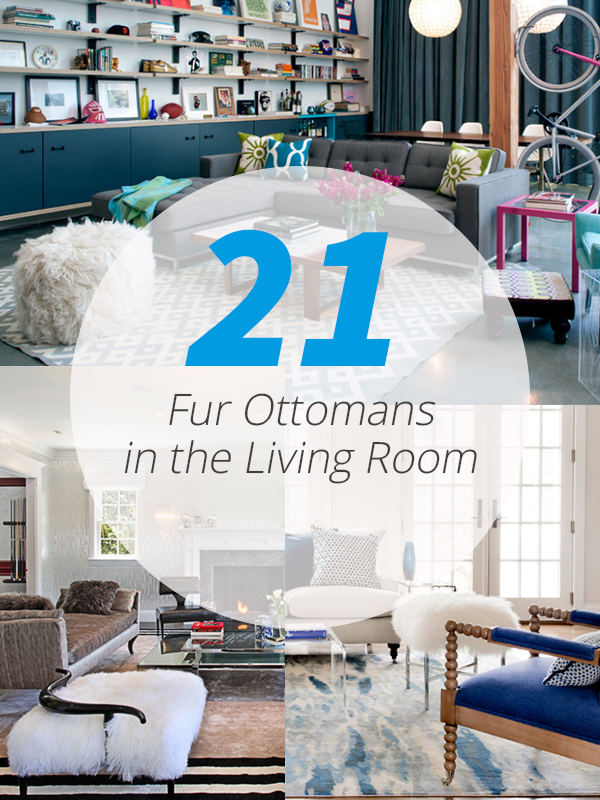 1. CFDA Showhouse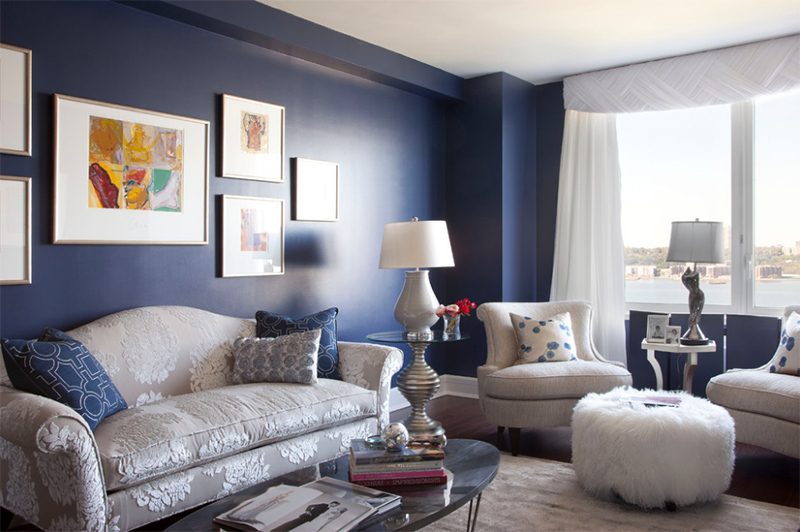 A dark blue wall gives this living room an appealing look emphasizing the furniture in it. You can also see here the fur ottoman that adds a soft texture to the space.
2. Richardson Family Room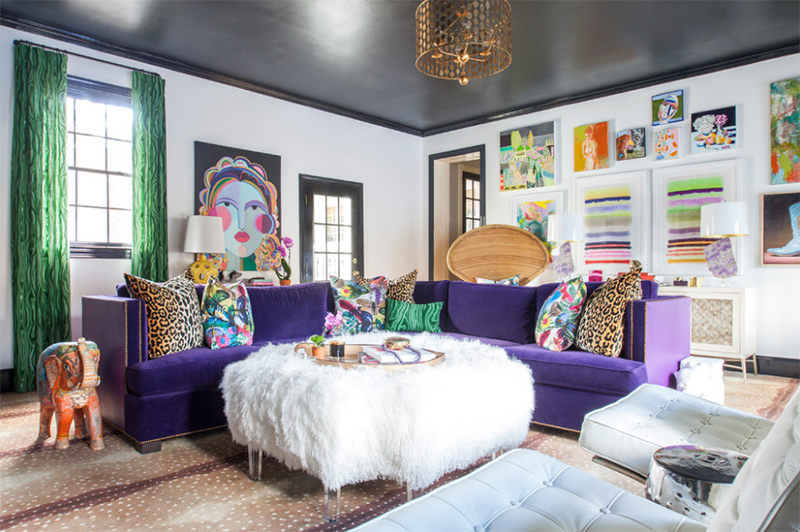 A beautiful eclectic living area with so many lovely items in it and a large square ottoman that was used as a center table.
3. San Francisco Pied á Terre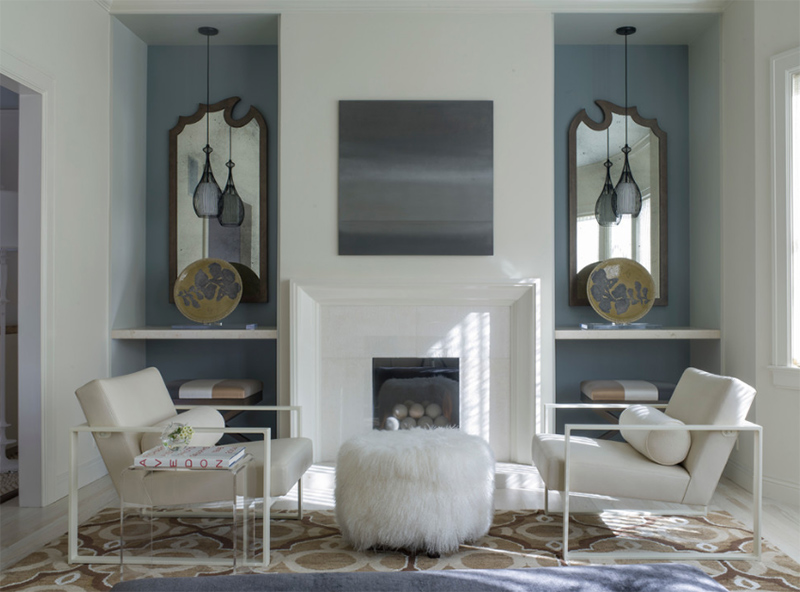 This one has muted colors on it but still looks elegant because of the decors and furniture as well as the ottoman.
4. Rumson Residence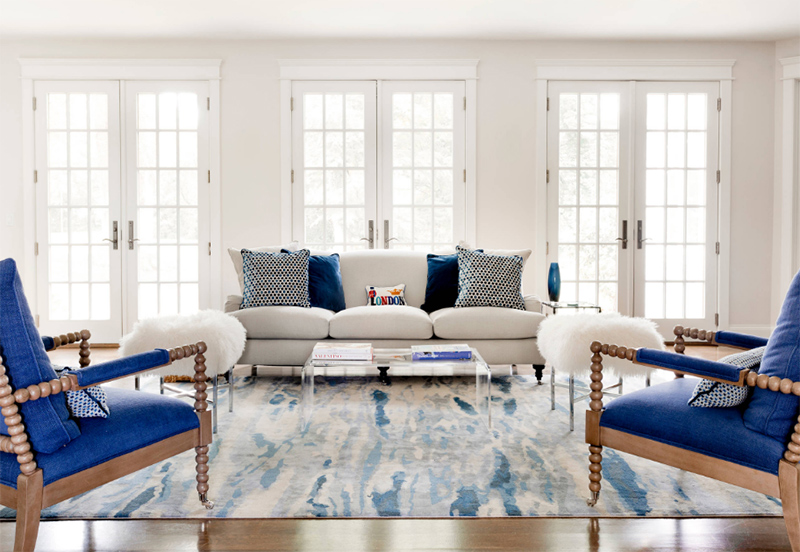 This living area has blue colors in it as well as some pops of gray. I especially love the area rug used in here.
5. Cow Hollow Residence — San Francisco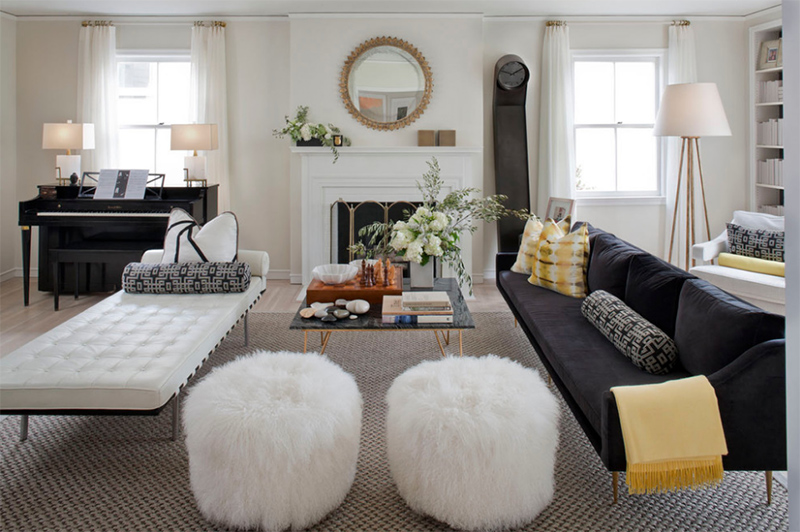 Aside from the contrast of colors in this living space, you can also see a mix of patterns and textures as well.
6. 2012 Decorators Showcase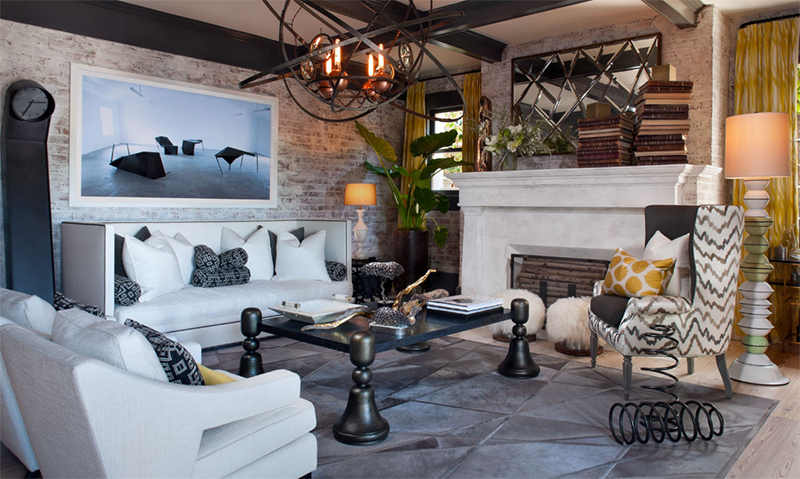 For this living area, it has many industrial features combined the modern elements in it which results into a stunning living area.
7. Howell BnB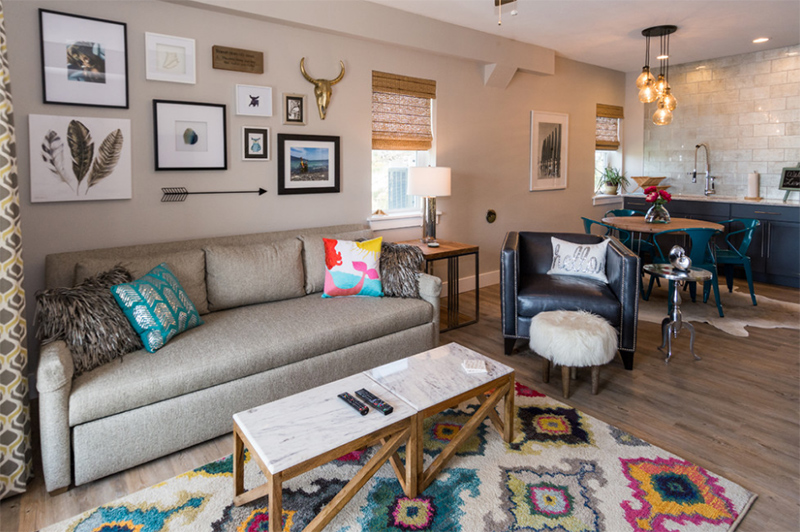 This one has many beautiful decors in it just like the wall gallery and the throw pillows as well as the colorful area rug.
8. Contemporary Shingle Colonial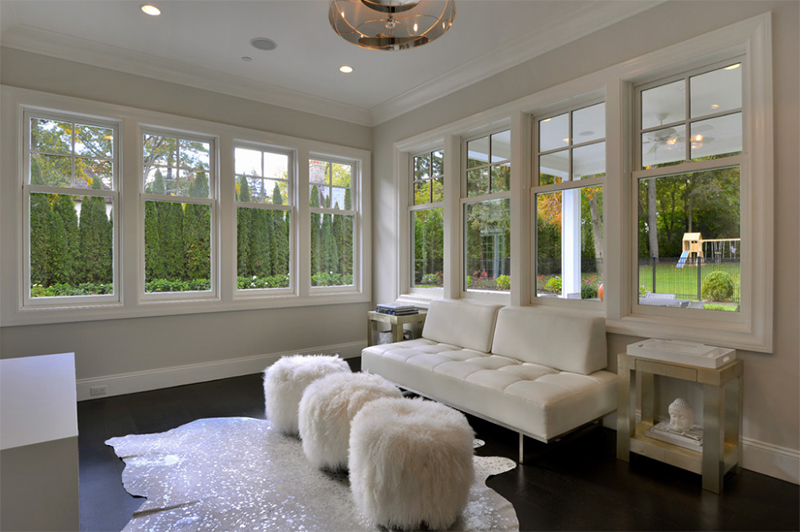 A simple living space that has lots of windows around it and three fur ottomans.
9. Interiors by Designed To Move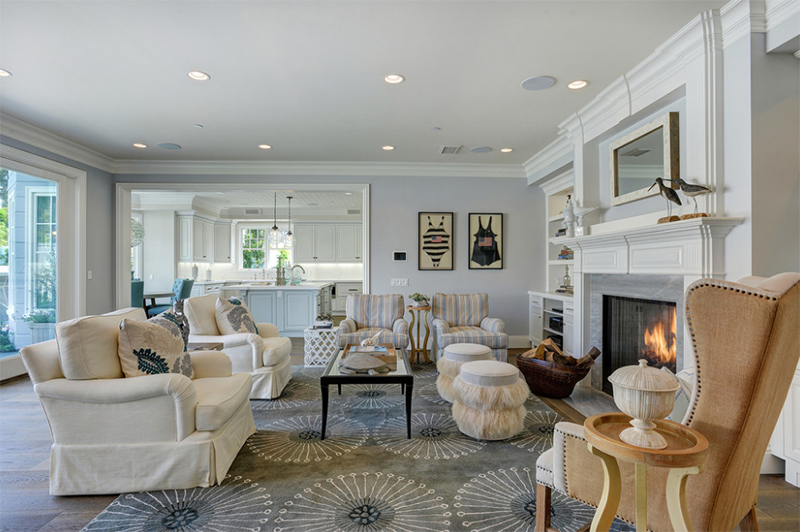 I like the design of the ottomans here. It has some ethnic appeal in it that is also sophisticated and stunning.
10. PNE Prize Home 2014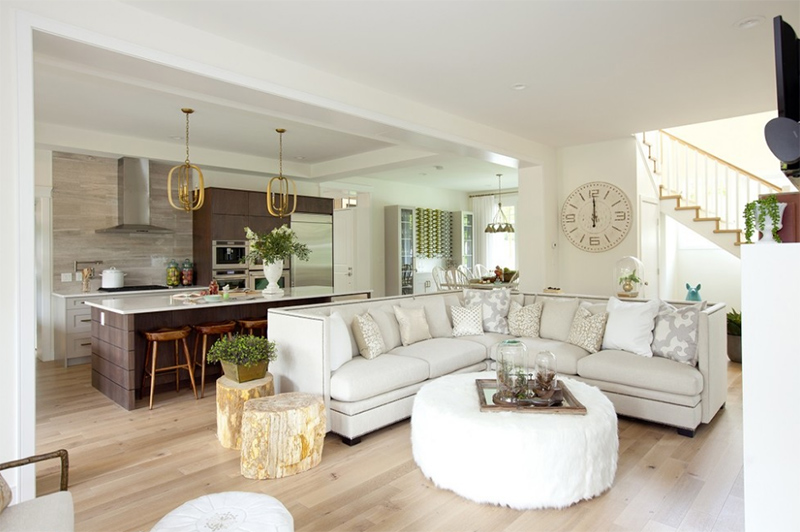 A simple yet beautiful living area with wooden side tables and a round fur ottoman used as a coffee table.
11. Chalet 8
A rustic home may have many items that are a little rough but with a fur ottoman, it sure looks prettier.
12. The Apthorp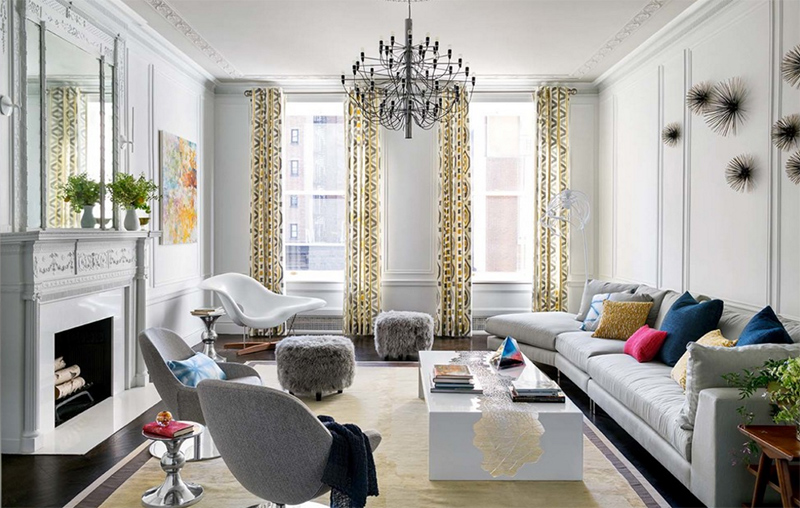 I love this spacious living area that is flooded with natural light. It also has a pair of gray ottomans in it and a grand chandelier.
13. Marina Del Rey, CA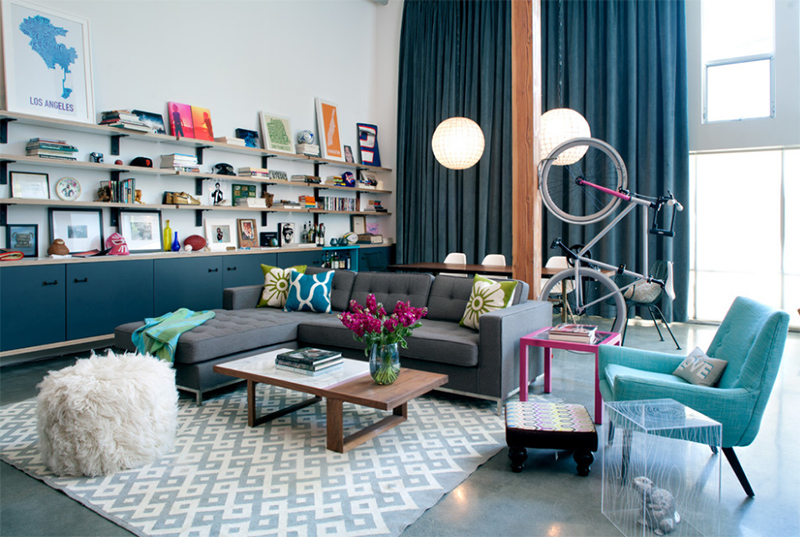 Isn't this colorful modern living room stunning? I love the mix of materials used in here.
14. Dream Girls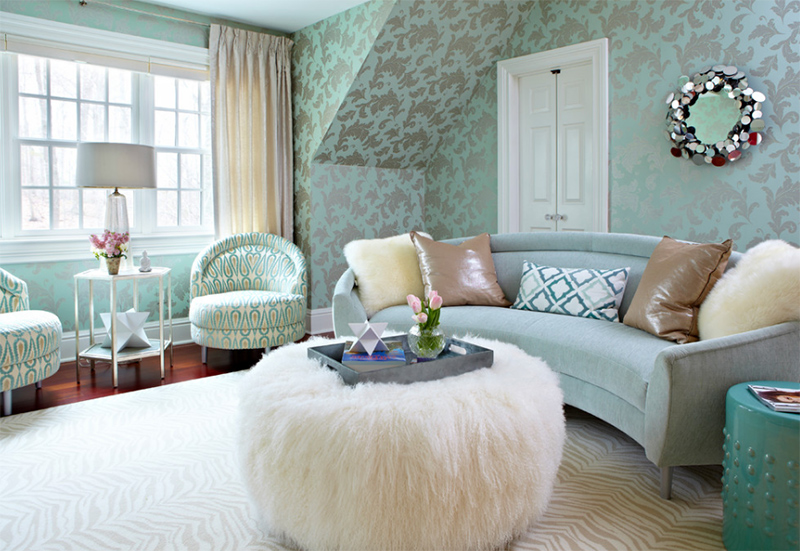 Such girly patterns are seen in here but it is amazing that they all look great together.
15. Southern Grace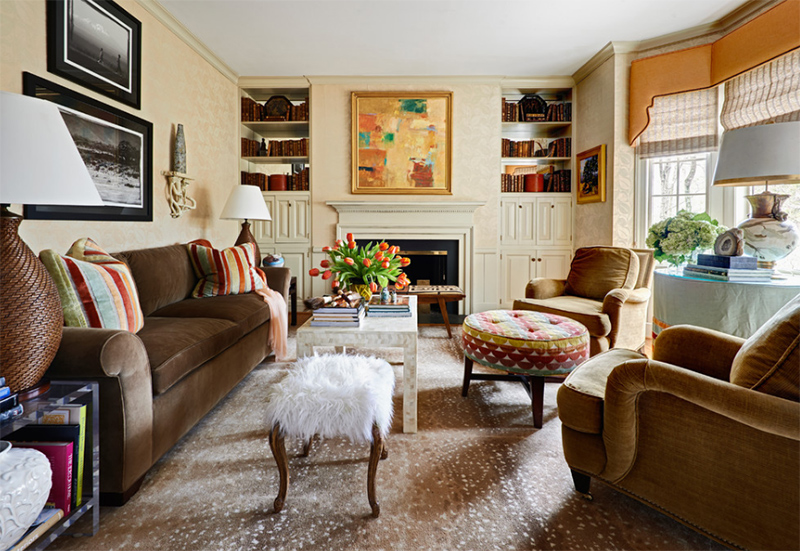 A house with a traditional appeal could also look pretty with a fur ottoman on it.
16. Regency Glam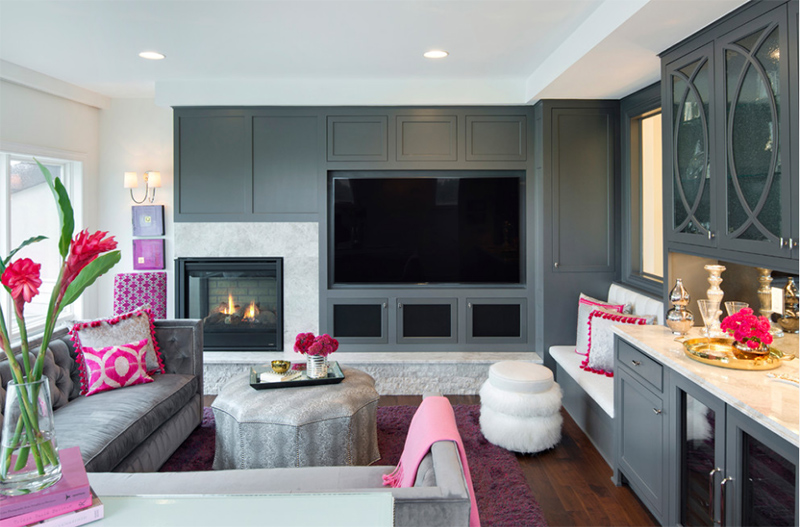 Such a chic and cute living area with many gray items in it and some sweet features in it.
17. Mount Kisco, NY Modern Colonial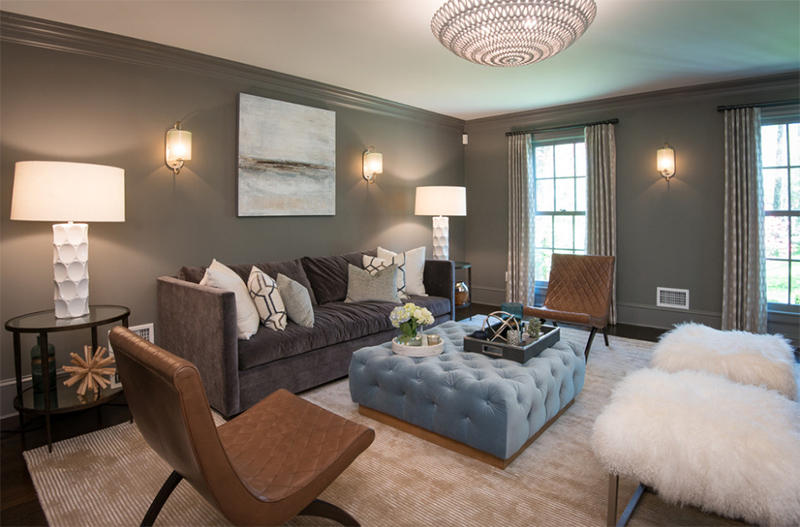 A tufted powder blue coffee table is seen here and of course, it has that pretty nice ottoman as well.
18. Redding Pool House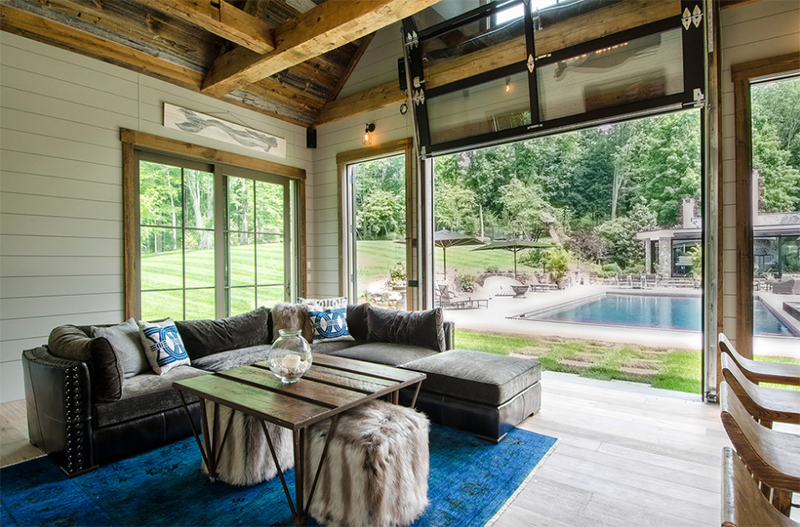 For this one, the ottoman has a combination of two colors which fits under the wooden table.
19. Project #5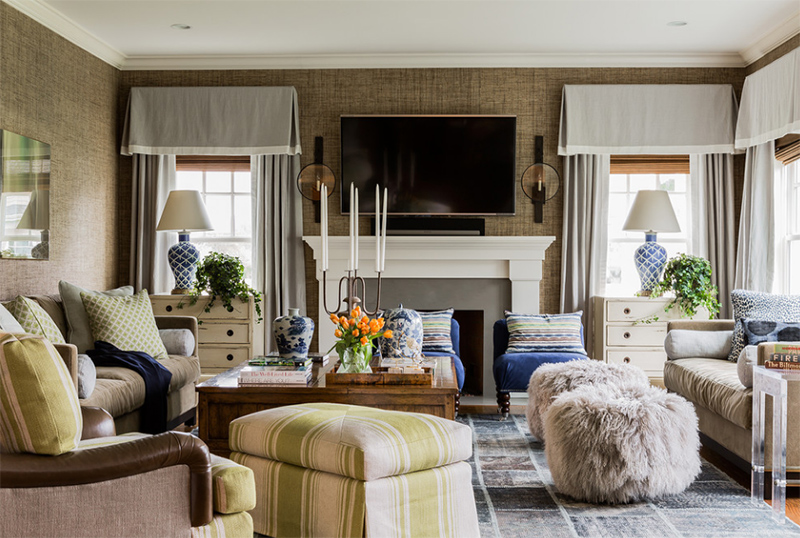 This one has a pair of soft ottomans in it that looks nice with all the patterned fabrics in it.
20. Pacific Palisades Transitional Home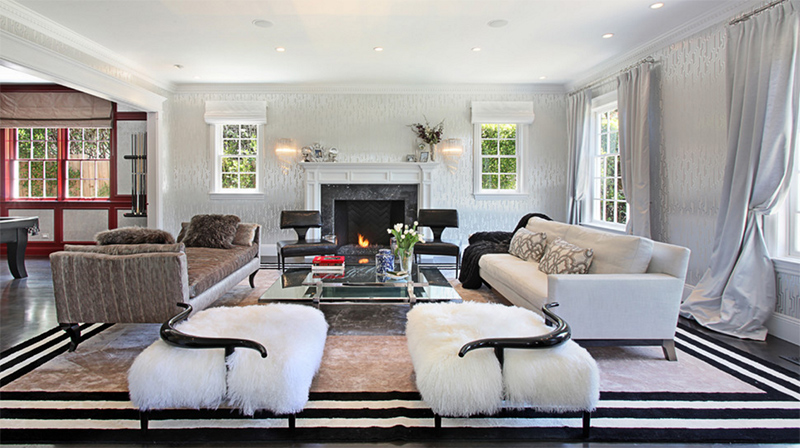 Aside from the white fur of these ottomans, it also has a beautiful curvy design on it which makes it stand out.
21. Painted Brick Roswell, GA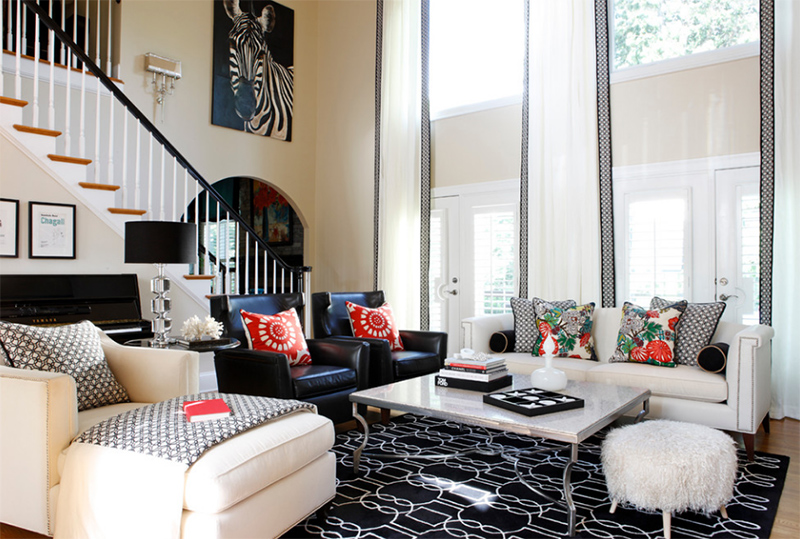 Last on this list is this black and white living area with some pops of green and red.
Lovely, right? Notice how pretty it is when a fur ottoman is added to the living rooms. It looked totally stunning because of the softness of the ottoman which brought a different texture to the space. If you don't have an ottoman that has furs on it, then you can simply throw a fur on top of the ottoman. That will do the trick! Or add some furry fabric to your throw pillows to bring the softness of fur to your living room.